BLOGS
The Magnificent City of Tagaytay : A Place Like No Other
Tagaytay or also known as the Tagaytay City is one of the most progressive and most promising cities in Cavite.  It is one of the most famous places in the south because of its exceptional views signature cold climate. Visiting Tagaytay gives you a chance to witness the magnificent views of Taal Lake and Taal Volcano with the cold breeze given its high altitude.
OVERVIEW OF TAGAYTAY
The Second Summer Capital of the Philippines
Classification: 2nd Class City
Province: Cavite
Region: IV-A (CALABARZON)
Foundation: June 21, 1938
Land area: 66 km2 (25.10 sq mi)
Population: 71,181 (based on 2015 census)
Divisions: 34 barangays
Dialect: Tagalog
Religion: Roman Catholic, Protestant, Eastern Orthodox
Climate: Mild (tropical monsoon)Major industries: Tourism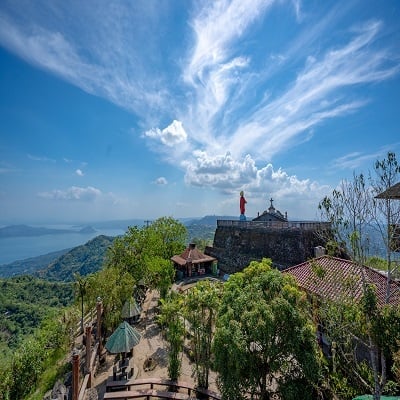 Tagaytay and its accessibility
Tagaytay is popularly known for its proximity and accessibility to Manila especially now that there are numerous expressways and shortcuts you can take to reach the city in such a short time. This upscale city is linked by highways of Metro Manila, Laguna, Cavite, and Batangas. Tagaytay is accessible in several ways:
South Luzon Expressway (SLEX)
SLEX serves the city by having multiple road access. The well-known access is Tagaytay-Santa Rosa Road passing by a commercialized and residential area. The most common landmarks within the area are Vista Mall Sta. Rosa, All Home Sta. Rosa, Valenza by Crown Asia (A Vista Land Company). Brittany Corporation's luxury developments such as Augusta, Georgia Club, Promenade, and Belle Reve are also accessible from the main road.
Cavite-Laguna Expressway (CALAX)
CALAX is the newest expressway that connects the national road of Metro Manila to Tagaytay. It was opened to the public last October of 2019.
Cavite Expressway (CAVITEX)
Another alternative route to the city of Tagaytay is the Governor's Drive to Pala-pala Road from Carmona that ends at Aguinaldo Highway in Dasmariñas City.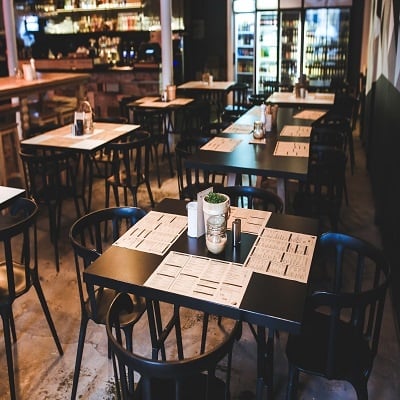 Tagaytay is a place for a resto hopping 
Tagaytay offers an idyllic lifestyle, and a healthy and sustainable environment to live in with all the conveniences that you can find in a cosmopolitan city. There are lots of famous places in Tagaytay that everyone can enjoy any time of the year. Here are some of the best to-go places in Tagaytay:
Coffee Project Crosswinds
Another beautiful cafe is one of the to-go places in Tagaytay. It is the newest branch of the Coffee Project situated in Vista Land's luxury residential development in Tagaytay – Crosswinds by Brittany Corporation. A perfect place to relax and unwind.
Antonio's Tagaytay
Antonio's Tagaytay is one of the restaurants in Tagaytay that offers fine dining with its delicious menu, classy and crafted interiors. A remarkable fine dining experience with exclusivity and an elegant atmosphere.
The Ruined Project? at Crosswinds
Creating beauty amidst the pandemic. This is what you'll witness upon visiting Ruined Project at Crosswinds Tagaytay. This unfinished café turns into a beautiful escape place in Tagaytay. Have you experienced drinking your coffee in a rustic place surrounded by lots of books, plants, and relaxing music at Coffee Project? On this branch, imagine yourself in the same experience beset amidst 35,000 pine trees, cold breeze, and surrounded by misty fog.
Balay Dako
Another exclusive restaurant that you can enjoy in Tagaytay. Balay Dako is a gathering place that offers Filipino food. Here you can enjoy meals with a bottle of wine while enjoying the outstanding view in Tagaytay.
The Purple Owl
A perfect place to celebrate a special moment with your loved one. This place is one of Tagaytay's best secrets. The Purple Owl is strictly for reservation, 2 days prior to your visit. They offer set meals for a fine dining experience.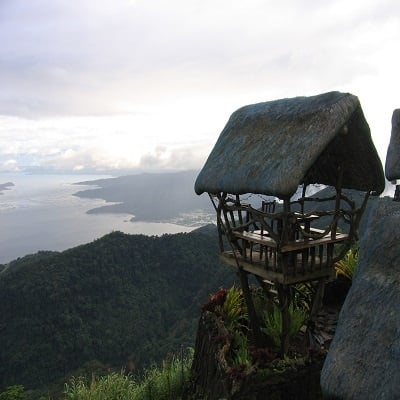 Tagaytay as a place to go for a Holiday escape 
To experience the vibe of Tagaytay, people often stays overnight. Here are some of the top places to stay in if you are planning to experience this upscale city:
Crosswinds Luxury Resort
Crosswinds Luxury Resort is one of the luxury hotels situated in the middle of Brittany Corporation's high-end residential development in Tagaytay. You can enjoy a lot of beautiful views in the area.
Anya Resort Tagaytay
Anya Resort Tagaytay lets you experience a peaceful and relaxing retreat.
Taal Vista Hotel
This hotel features the best views surrounding Taal Volcano. It also offers an exquisite menu for its buffet. Indeed, one of the best places to stay when you're in Tagaytay.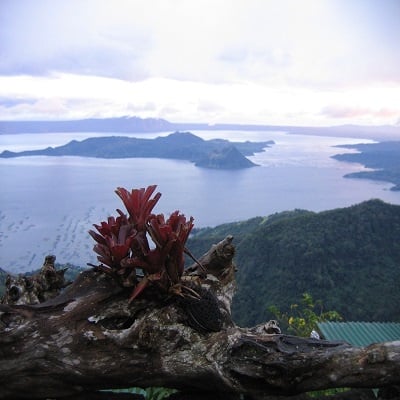 Tagaytay as a place to live in
There are lots of reasons to appreciate Tagaytay, but living in it is one of the best choices you can have. A perfect place to stay in is Crosswinds by Brittany Corporation.
Crosswinds is the only "pine estate" in the country, now with over35,000 magnificent pine trees reaching for the gentle blue Tagaytay skies and lending their heady scent to the air that jackets the development. It is also a Christmas village, bringing the joys and hopes of that favorite holiday to families 365 days of every year.
Enjoy the relaxing atmosphere all year long with Crosswinds' Swiss-inspired community and wake up in the morning in the cold breeze of Tagaytay. Crosswinds offer premium ready lots and ready for occupancy homes. It also offers pre-selling lots with its newest phase – The Terraces of Lausanne. From pre-selling to ready for occupancy condominium units are also available in this prestigious development — Grand Quartier as first-class Swiss Luxury Resort and Alpine Villas vertical residences set in a gentle pine forest right across Crosswinds' commercial district. Indeed, a mountain luxury resort situated in a premier city in the south.
Beyond building luxury enclaves for the country's elite, Brittany is raising the country's level of property development and construction to cutting-edge heights.
Every aspect of each home's design and construction is a leading edge in both function and form, and every detail of each residence is scrupulously put together by Vista Land's finest minds with the end of creating the most magnificent and well-crafted abodes in the country. One expects no less from the country's premier homebuilder.
If you'd like to escape to your piece of Swiss paradise nestled in the beguiling hills of Tagaytay, please contact Brittany at (+63917) 883 8103, or visit our website at www.brittany.com.ph.