BLOGS
Why Sustainability Is Important In Real Estate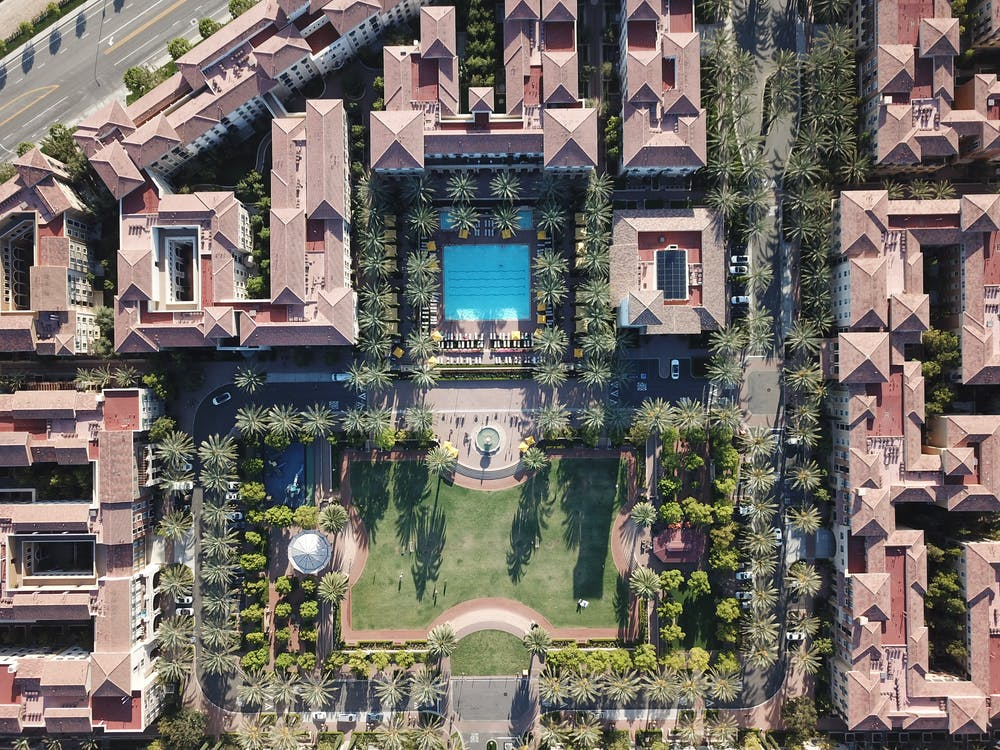 Green is the new black. But what does 'going green' really mean? As the 52nd anniversary of Earth Day waltz up at breakneck speed, the buzz of the word "sustainability" is also getting louder and louder by the minute. Not to mention the increasing number of architects who engage in biophilic architecture over the last two years.
When the coronavirus caught everyone off guard, homes became everyone's safe haven—personal spaces away from the virus's threat. The spread of the COVID pandemic, which shocked the world, however, sparked the creative and innovative minds of building design professionals to make homes that are the most "eco-friendly" without sacrificing safety and comfort.
What's more? Developers are constructing homes and renovating real estate projects that embrace green architectural design and contribute to the creation of a more sustainable future. However, delving into the issue of the significance of real estate sustainability is more than just looking at the surface. It is a much more in-depth discussion with the goal of learning more.
What is sustainability and where did it begin?
It seems inconceivable that the concept of sustainability dates back more than 30 years ago. It had come to light for the first time in 1987 in the famous Brundtland Report (also entitled 'Our Common Future') engendered by several countries for the UN. A commission led by Doctor Gro Harlem Brundtland produced the report to coin the definition of sustainable development as 'meeting the needs of the present without compromising the ability of the future generations to meet their own needs.'
This report was also the first to warn humanity about the negative environmental consequences of globalization and economic development, and it attempted to mitigate the emerging problems caused by industrialization and population growth. It is assumed that resources are finite and that in order to ensure that there will be enough for the next generation, a conservative and careful use that does not jeopardize the current quality of life should be followed. The ability to grow and subsist without depleting natural resources for the future is referred to as sustainability.
A green society is one that promotes environmental conservation and a strong balance between human and natural systems.
Why is Sustainability Important?
Sustainability has a plethora of advantages. To name a few, clean airspace and a non-polluted environment, a clean source of water, and the continuous increase of primary resources are all things that are becoming scarce in the metro. Despite the fact that these benefits appear to be mostly ecological or environmental in nature, the country's economy is clearly benefiting from this revolutionary concept.
Companies are given border end goals and tangible end products to strive for, which allows them to restate their commitments to primary goals such as sustainable growth, efficiency, and shareholder value.
A growing number of businesses in the metro's real estate industry are also embracing the concept of greener buildings. This promotes not only comfortable private spaces after a busy day in the city, but also a healthier way of life. To be able to save our planet's ecosystem, we must make sustainable choices now. If we continue to abuse our natural resources, we will almost certainly reap the irreparable damage we have sown in the not-too-distant future.
The Dimensions of Sustainability
The Three Pillars of Sustainability | Photo from https://www.thwink.org/
Sustainability is a concept comprised of three (3) pillars or dimensions that our governments, corporations, and other industries strive to achieve, namely: economic viability, environmental conservation, and social equity. These pillars are unconventionally referred to as people, planet, and profits.
Economic Viability
Sustainability indicates economic growth. In this pillar, business firms feel that they are secure. This encapsulates a variety of activities from tourism to finance or agriculture to industry. Under economic viability, a particular business is expected to be profitable to be sustainable. Of course, this is not to say that profit is far and above the other two dimensions. As a matter of fact, profit is not what economic viability is all about. This is about proper governance, adherence or compliance, and risk management. That is why this dimension is sporadically called the governance pillar since it is mainly concerned with good corporate governance.
This means that corporate management and boards of directors accord their interests with that of their shareholders, the company's community, value chains, as well as their end-user customers. It is the comprisal of economic viability and profit that corporations come together to ideate strategies of sustainability. This pillar presents a counterweight to severe courses of action that corporations are forced to adopt.
Environmental Conservation
An environmentalist looks at our planet as a distinct entity from the human race. It is there for humans, and as such humans have the responsibility to take care of it. They believe that for humans to subsist and evolve, nature has to be preserved. With that being said, sustainability implies that nature and the environment are not infinite sources of possibilities. It is something that is subject to protection and sensible use.
Factors like sustainable fashion, a commitment to sustainable energy, innovation of sustainable architectures, encouraging mobility, and environmental protection all pitch in to attain environmental sustainability from different angles. This pillar is often in the limelight among the dimensions of sustainability. That is perhaps the reason why whenever its global impact is discussed; ecological or environmental aspects are mostly highlighted.
Corporations and industries are becoming more attentive to mitigating carbon footprints and other damages to the environment. Besides helping our planet, these can also lay on positive financial effects like reduction in the use of packaging materials means lesser expenses.
Social Equity 
This dimension encourages social development while pursuing harmony and unity between cultures and communities to reach sufficient levels of quality of life, education, and healthcare. The espousal of gender equality is another factor that must be considered to ascertain the social sustainability efforts over the years to come.
This pillar is more than just the poor concept of social license. Industries and corporations upholding this dimension of sustainability must seek the support and endorsement of their employees, stakeholders, as well as the community where it operates.
Sustainability in Luxury Real Estate
When we speak about sustainability, we must reflect on what will become of the future as our capability to produce a sustainable system that lies in between productivity and environmental respect. The idea of protecting the planet's ecosystems should be natural when speaking about the concept of productivity. That said, corporations and industries have started to include the concept of ecological business in their agenda.
Governments have also begun to put in perks and higher edge on leading brands and industries which promote greener products and services in the metropolitan region to encourage sustainable practices that reduce waste disposal, water use, and energy demand. The same goes for the real estate industry in the country. This eco-friendly practice is actually no longer a niche in the real estate industry in the Philippines.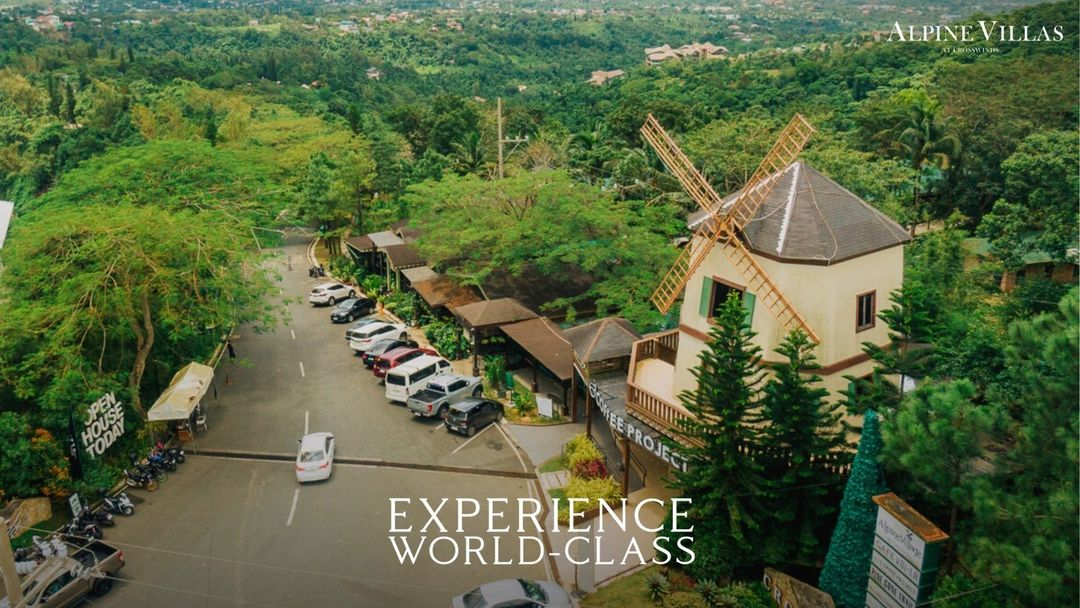 Traditional real estate ideals are yielding to the eco-friendly evolution of the market. Consumers' demand for sustainable home and commercial buildings is continuously expanding and real estate investors are looking to buy or upgrade properties with greener features like energy-efficient appliances, windows, and the likes, features that ensure better air quality. If an investor is looking for an upgrade to an existing property, some easier to-do lists they include are:
Make sure that external windows and doors are properly sealed and insulated.
Installing HVAC for energy efficiency.
Using energy-saving lighting, such as LED bulbs.
Using eco-friendly paints on interior walls.
More than sustainable features, luxury real estate investors look into the environmental factors in the locality that will help their property more appealing to the consumers and renters. The overall impact of their buildings both on people and on the environment has now become an important consideration.
Green Building Ratings
Businesses around the country are becoming more aware and responsible for ecological protection. The Philippine Green Building Council (PhilGBC) launched the Building for Ecological Responsive Design Excellence (BERDE) program in 2009 and since then it was recognized by the Philippine government through the Department of Energy as the national voluntary green building rating system.
The BERDE certification verifies that a project has a mark of quality and achievement in sustainability. It evaluates the building's construction and design, operation, preservation of resource-efficient, high-performing, and yet cost-effective buildings.
It also appraises the following areas according to its core framework: management, use of land and ecology, water and energy efficiency and conservation, waste management, green materials, transportation, indoor environment quality, and emissions. These buildings can undergo the certification process depending on their life cycle stage: Stage 1-Design, Stage 2-Construction, Stage 3-Operations.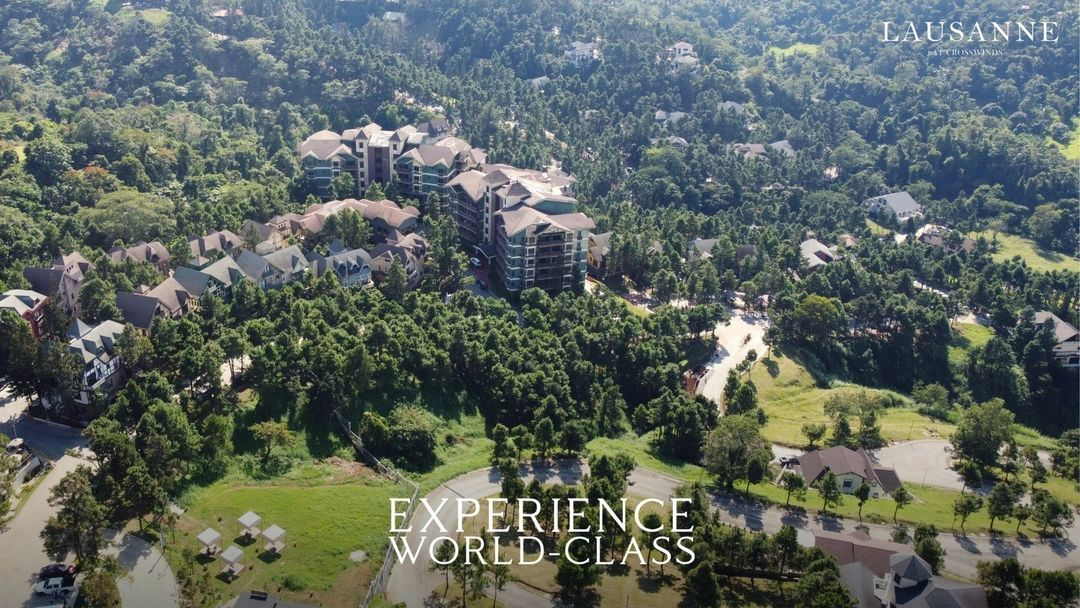 In 2021, Vista Land's condominium development arm, Vista Residences has made its successful list of condominium properties to the BCI Asia Awards for their commitment to sustainability and confirmed Green building ratings – the Brenthill Baguio, Pinehill Baguio, Suarez Residences in Cebu, and The Spectrum in Ortigas, Pasig City.
Newest Condo Development in Baguio : Bern Baguio
In the same year, another Vista land brand, the Brittany Corporation, bagged the Outstanding Developer of the year under the Resort Category for Crosswinds Tagaytay, during the 2021 World Prix d'Excellence Awards also known as the "Oscars of Real Estate" organized by FIABCI-Philippines.
This award is conferred to the nominees who passed these criteria: architecture and design, development and construction, community benefits, environmental impact, and financial and marketing success.
Top 3 Must-Have Eco-friendly Features for Your Luxury House
We highlight the top 5 must-have environment-friendly features of today's luxury houses that offer comfort and sustainable living.
Sustainable and Locally Sourced Materials
Before international shipping mainstream, all builders simply used the method of organic sourcing. Depending on which local resources were available in a particular region, builders chose stone, wood, thatch, or local clay to build homes. Today, contractors and architects are looking for local solutions to on-trend design challenges to mitigate the carbon footprints of today's construction practices.
LED lighting
Lighting has undergone a complete change over time. With the previous soft glow of candlelight and oil lamps, it had drastically transformed into a hard, bright, and on-demand illumination of incandescent bulbs. Thanks to the advancement of LED technology, however, LED bulbs were discovered to be more energy-efficient than filament bulbs of the 20th century. This means that the carbon footprint of a house can be greatly reduced without necessarily switching off the lights.
These are only some of the many innovative designs that our designers and architects have thought up to promote sustainability in real estate and business firms. Such delight! For we know that when sustainability becomes the hallmark of our progress as a race, with can look ahead with great anticipation that the future we are heading to may not be as bleak as it seems.
World-Class Amenities
It is proven to clear the mind and improve the mood as you enjoy some fresh air and sunshine while enjoying your luxury real estate. With the ever-increasing demand for breathable space and amenities due to the pandemic, accessible luxury amenities like an Olympic-sized swimming pool, kiddie park, indoor fitness gyms, function halls, and restaurants have become the trademark features of sustainable luxury houses across the world.
These are only some of the many innovative designs that our real estate developers and architects have thought up to promote sustainability in real estate and business firms. Such delight! For we know that when sustainability becomes the hallmark of our progress as a race, with can look ahead with great anticipation that the future we are heading to may not be as bleak as it seems.
Read Next: Here's How You Can Buy Happiness With Money
Read Next: How to Celebrate Family Health and Fitness Day
Read Next: Thematic High-End Communities in Tagaytay
Read Next: Crosswinds as Best Family-Friendly Development Award 2018