BLOGS
Here's How You Can Buy Happiness With Money
Most of us are familiar with the idea that money can't buy happiness. However, we all spend money, and for the most part, it's a limited resource. How can we spend our hard-earned funds in ways that will bring us the most joy?
How Is Money Related to Happiness?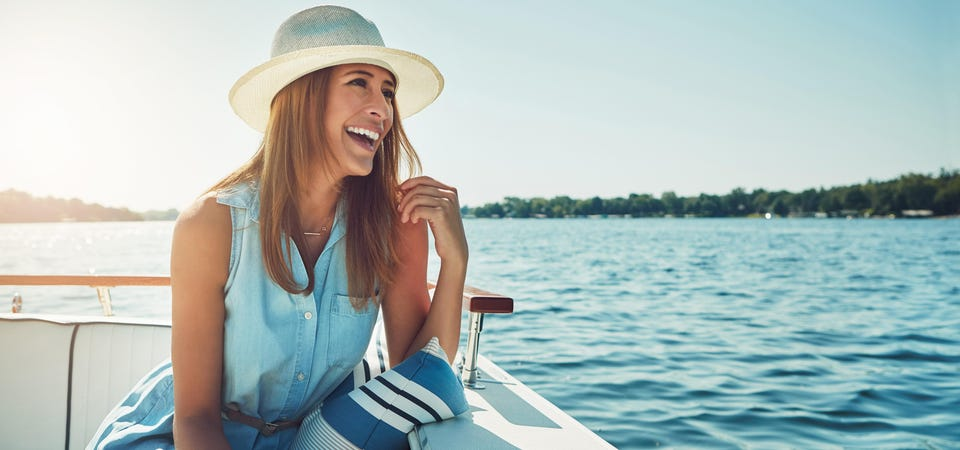 It turns out that most of what we believe we know about the relationship between money and happiness is incorrect. Money buys happiness, and not simply when it provides us with the assurance of being able to pay our bills or put funds aside for the future. Generally speaking, having enough money to cover your necessities and your wants and needs usually leads to experienced well-being and greater happiness in life.
Money is necessary for happiness. Higher incomes, for example, can provide us with safer homes, better health care and nutrition, a more rewarding job, business opportunities, unlimited access, and more personal success and time. Nevertheless, before you use this as an excuse to work harder and longer hours to make more income, remember that having more money does not necessarily make you happier; how you spend it determines your happiness and life satisfaction.
Let's look at a few of the reasons why money can buy happiness:
Your children can benefit from it because it will improve their well-being.
Growing up in poverty increases a child's physical and emotional stress and affects their psychological well-being. Because of poverty, poor children face a disproportionate amount of neglect and social deprivation. They are less likely to believe they are valued and loved. They frequently have lower self-esteem, lower self-confidence, and a greater risk of mental health problems.
You are less likely to suffer from depression.
Research suggests that our well-being improves when we can financially take care of ourselves. Money can provide peace of mind and control in our daily life by allowing us to buy our way out of unexpected bumps along the way, no matter how big or small.
The idea that money can make people happier by buying a cup of coffee or eating at a nice restaurant with friends can reduce stress and affects the poor and those with high-paying jobs.
People's capacity to pay for necessities like food and gas is being eroded by rising inflation, while COVID-19 continues to disturb the workforce.
Allows you to get knowledge and good health.
Learning, whether from a book, a classroom, or a vacation to a new area, improves your quality of life. When you have more information, you can make better decisions, which minimize more stress and help you have a happier and more fulfilling life.
When you can buy quality food,  have access to clean water, and have the financial means to buy something as simple as sunscreen or as complex as health care, you improve your life's quality, increasing your happiness and longevity.
You can live a happy life.
If you have enough capital, you don't have to put as much effort into acquiring it to meet your basic needs. According to researchers, focusing on "success materialism," the belief that riches equals success, boosts people's "economic motivation," or their desire to work and increase their quality of living.
Thinking about success through that perspective could make people happier in their current lives and more optimistic about the future. Money can also encourage you to reach key life milestones, which will make you happy in the long run.
Saving enough to build wealth and secure your financial future.
Saving money isn't always enjoyable or fulfilling. However, while saving money is good, being in debt is a powerful predictor of dissatisfaction. As a precaution, saving money is a good approach and can make people's lives easier.
You can spend and invest in others.
When you're barely surviving, giving back to others is typically the last thing on your mind. However, being financially generous is one reason for happiness. It can also make you healthier, almost as healthy. Keep your generosity circle simplistic. When your recipient list consists of family and close friends, your heart appears happy and healthy.
It has been said that the two most important things in life are love and relationships. However, many would argue that money is the third most important thing. Money, after all, can provide you with the things you require to be happy and comfortable. It can also provide you with the assurance of having a roof over your head and food on the table at all times. For these reasons, some believe that the best way to achieve happiness and stability is to invest in business opportunities such as luxury real estate. After all, there is no better investment than a luxury house and lot. Not only will you enjoy all the comforts and amenities that come with owning a luxury home, but you will also be able to make a profit if you ever decide to sell.
It brings people together.
As mentioned in the previous section, developing healthy and rewarding relationships with others is an excellent way to improve your health and happiness. While everyone's preferences for the types of social situations that bring them the greatest joy vary, spending a lot of finances on a dinner party, a special date night, or a large gathering of friends and family allows the host and guests to share memories and moments that improve happiness.
Money can afford priceless experiences.
When it comes to the holidays or birthdays, it is recommended that family and friends spend their money on time together doing things that create more memories rather than on things that merely provide temporary pleasure.
Even when you're considering how you want to spend your money on yourself, such as picking a class, booking a vacation, spending time with your family at a luxury home, going on a tour, or attending an event rather than purchasing another item, it's important to remember that having more things opens the door to more opportunities for happiness, connection, growth, and improved satisfaction.
It's not just about experience. Spending money on things makes us happy as well.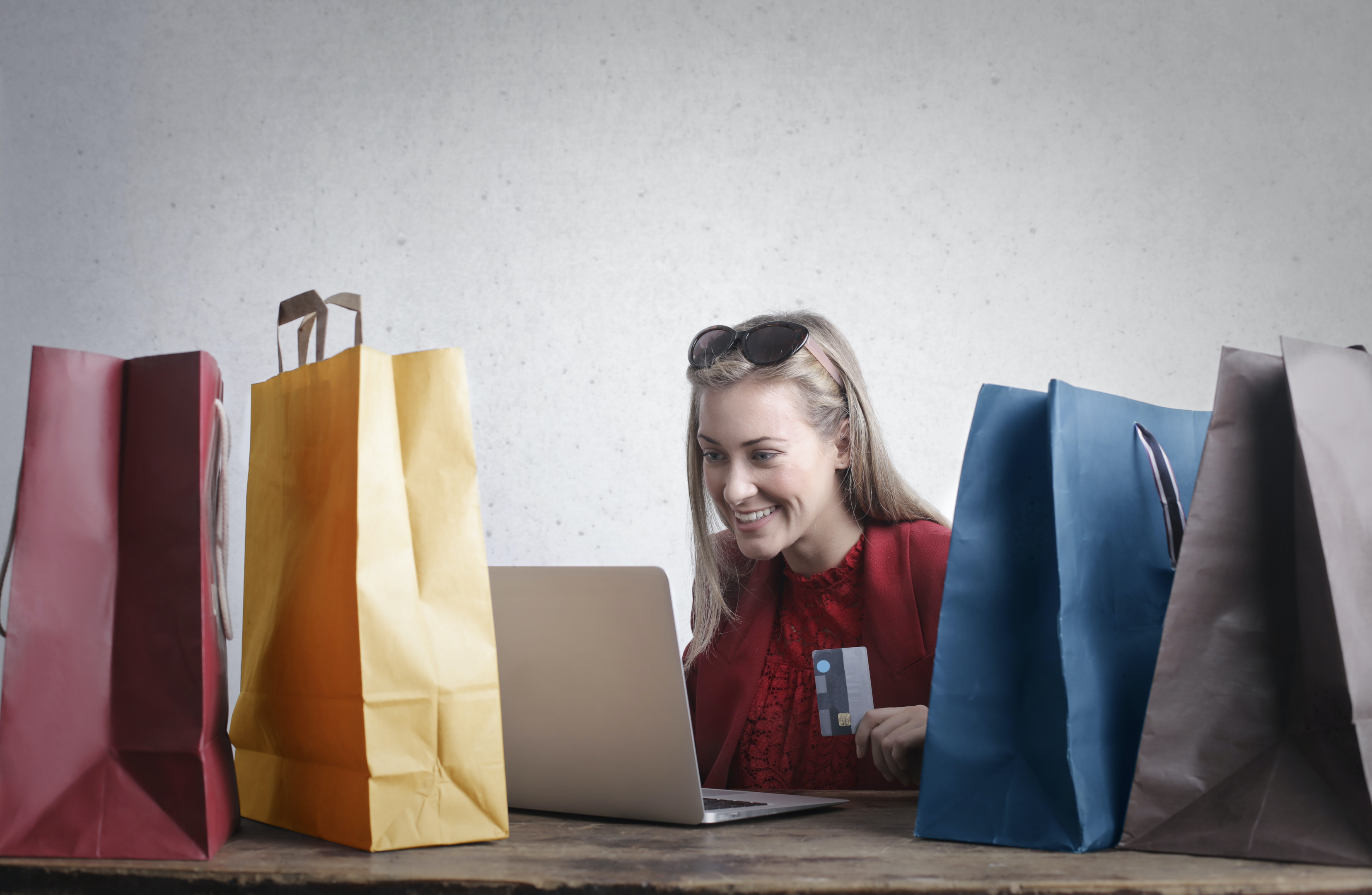 Personal finance advisers frequently claim that one of the best ways to buy happiness is to spend money on experiences. These include putting money aside for a vacation, having groceries delivered, or going to a concert.
However, depending on your financial situation, this outcome may differ. Spending on material items over experiences brought just as much, if not more, enjoyment to those who were less financially advantaged. This was true both in terms of short-term and long-term happiness.
People in higher socioeconomic classes have greater resources, which allows them to devote more time and energy to personal development. To put it another way, the wealthier you are, the more likely you are to already own the physical assets you desire, shifting your consumer preferences to experiences.
Some people would say, "I enjoy going to great restaurants and traveling, and I would prefer to do so over getting a designer piece of clothes or bag," but material possessions such as a new car, books, jewelry, gadgets, shoes, and even luxury homes which Brittany provides offer more worth to your life daily than experiences.
Spend money on Brittany's luxury homes for life satisfaction
Being financially secure enough to provide for yourself is a sign of independence. The housing process includes seeing open homes and getting pre-approved for loans, getting satisfied, and bringing a lot of pride and happiness to people since purchasing a home is a big life milestone.
Brittany Corporation's luxury homes for sale are built by Vista Land, which is the Philippines' largest and most successful homebuilder. Vista Land has set the bar for scale and achievement in developing real estate developments, including luxury houses in the Philippines with good value features. They have a collection of exquisite luxury houses in excellent locations across the Philippines.
The Carletti, a luxury home
One of the luxury homes offered by Brittany in Alabang is the Carletti. The Carletti is a two-story luxury fantasy home with 211 square meters of floor space, lofty ceilings, and an earthy exterior finish. It has a lot area of 180 square meters, which is ideal for a growing family of typical size. The size of the Carletti luxury home is ideal for both family fun activities and informal gatherings with guests.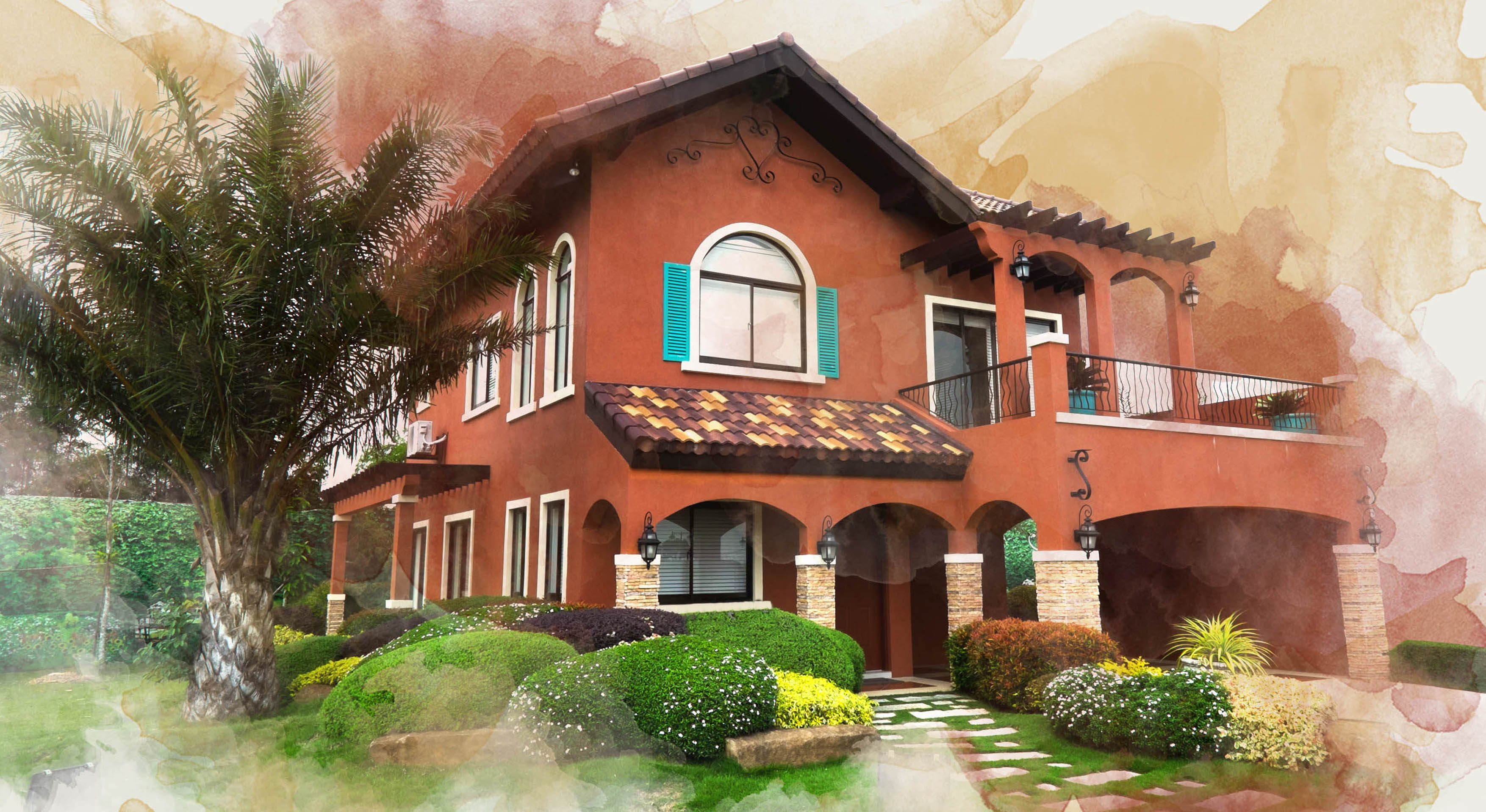 Living in a new home with so much elegance can easily transport you to the most beautiful corners of the world without the need to book a vacation. Our homes should be a safe retreat for us in our often hectic daily lives.
That is why the luxurious residences of Brittany will have a significant impact on how you feel about yourself and how you define yourself. People are nearly always overstimulated in today's modern style of life, which makes it all the more vital that we carefully consider where we live and how we make our homes our own.
Biel at Alpine Villas, Your Sweet Swiss Escape
Alpine Villas at Crosswinds is based on the principles of ecological architecture and is inspired by the concept of forest bathing. This development had already been planned with environmental, health, and well-being factors in mind before the pandemic.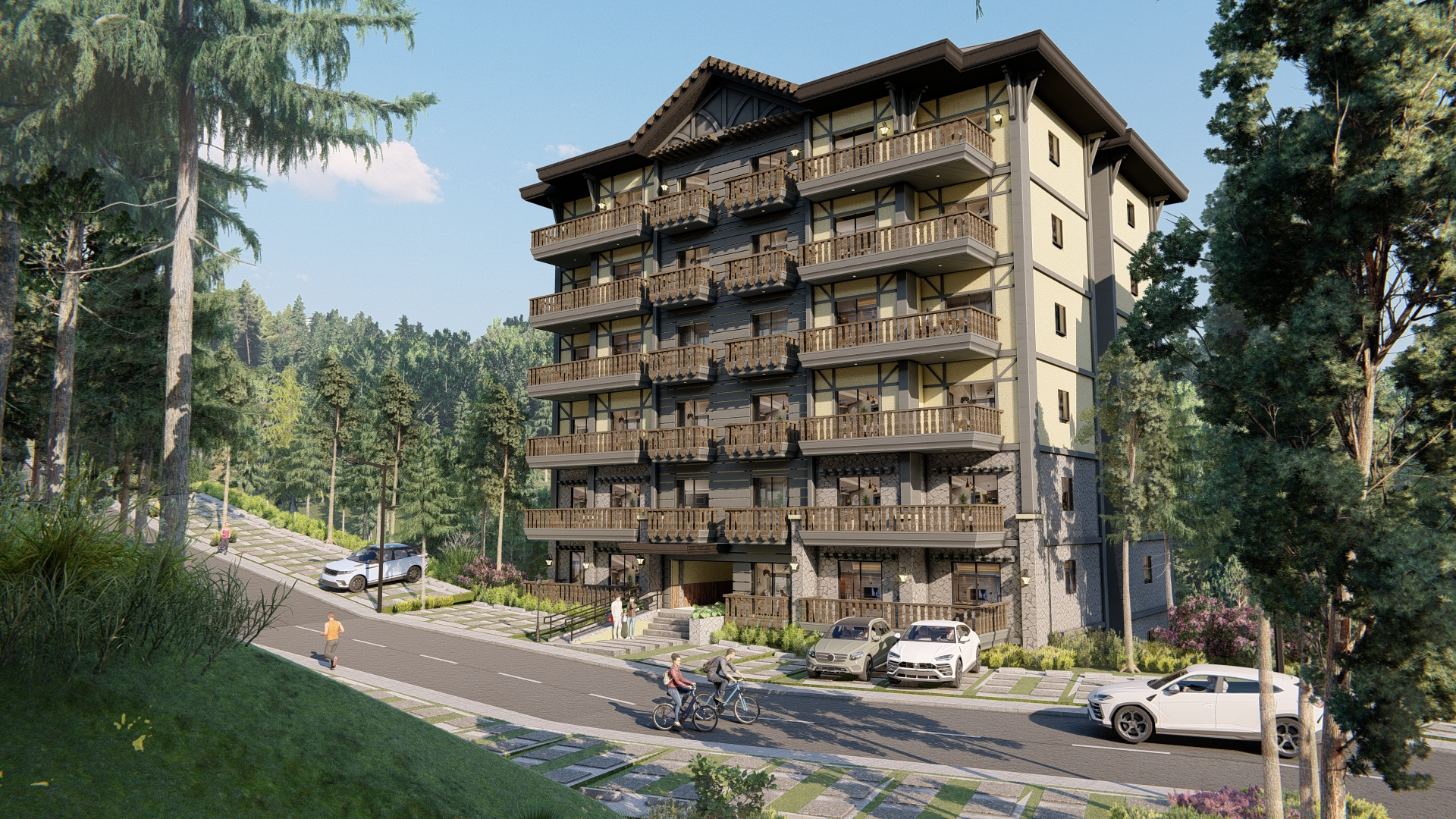 In essence, this charming complex aims to demonstrate how the sense of nature nurtures, cures, and restores. Biel, the newest tower of Alpine Villas, is designed to evoke the beauty of nature, with elements of wood and other natural materials included in one- and two-bedroom designs.
One positive aspect is that there are still a few units available that have larger unit sizes, more open spaces, improved features, and the best views.
Can We Really Buy Happiness with Money?
The amount of money required to be happy varies. Happiness may be determined by how much money is required to meet your basic necessities and what personally provides you happiness.
For one person, it could be vacation tickets. For someone else, it could be purchasing a new pair of shoes, getting a monthly massage, or even buying a decent home.
In the end, depending on how you spend your money, you can improve your life satisfaction. If you spend money on things that align with your ideals, you will be happier. So, before you go for your wallet or click to place an order online, consider whether this expenditure will truly bring you happiness.
Looking for more luxury properties in the Philippines for sale? For further information, visit Brittany Corporation.
Next Read: Imagine Life at Lausanne