BLOGS
10 Must-Try Restaurants in Vista Mall Santa Rosa
Brittany Santa Rosa: an excellent and eco-friendly environment in luxury style
Southern Luzon, especially Laguna, is known for having a lot of great places for visitors to explore and enjoy. People can go and see them. It used to be a simple, small town, but now it's a popular place for both tourists and people who want to buy a house and lot in Sta. Rosa, Laguna, which is in the province of Laguna. Sta. Rosa is the "Makati of the South," because it has the smell and taste of the province.
The amount of food available in the province is sufficient to entice people to visit. The city of Manila is home to many well-known restaurants, many of which have expanded their operations to other parts of the country. There appear to be 199 restaurants and food shops in the area that can accommodate tourists. There are many different types of food available in the province, ranging from home-cooked meals to high-end dining establishments.
And, aside from purchasing a luxury lot in Santa Rosa for sale, what else is there to do? Making a home in the Brittany Santa Rosa community will provide you with access not only to essential establishments, but also to some of the best restaurants in the city.
Here's a list of the top 10 must-try restaurants in Vista Mall Santa Rosa:
1. Denny's
Denny's is the best diner in America. For over 60 years, people have come to eat hearty, delicious food here every day of the year. From breakfast at any time to hearty lunches and dinners, if you're in the mood for it, chances are they have it. There is always someone at Denny's who is friendly and ready to help.
Denny's always has hearty diner food and a cup of hot coffee on hand. Whether you want to stay in a booth or at the counter, you can come in at any time and see why they are truly the best American diner in the country.
2. Thai Herbs & Spices Restaurant
Thai Herbs & Spices Restaurant is a dining establishment that serves Thai cuisine in a modern and relaxed setting. Their house specialties include Somtum/Spicy Papaya Salad, Somtum Mamuang/Spicy Green Mango Salad, Crispy Tuna with Green Mango Salad, Namtok Moo/Grilled Pork Salad, and many more. You can visit them on the second floor of Vista Mall in Santa Rosa, Laguna.
Thai Herbs & Spices Restaurant is highly recommended by customers. They boast about serving excellent food at reasonable prices. Delivery services are also available at the restaurant.
3. Comida De Lola
Comida de Lola in Vista Mall Santa Rosa serves delectable Filipino-Spanish dishes. Customers love their food, especially the 'Inihaw na Bangus' that has ginger fillings but also has a very balanced taste. The pinakbet, a popular Filipino dish, is simply amazing, thanks to the 'bagoong' they use, which they consider a gem. Their almondigas soup is definitely a stunner, with large meatballs.
Comida de Lola is another fine restaurant in Santa Rosa Laguna that opens Mondays through Sundays from 10am to 9pm, except on Saturdays when it starts open at 10am to 10pm.
4. Sabores Mexicanos
Sabores Mexicanos is the only Mexican-themed restaurant in Laguna, and it is located in the Vista Mall in Sta. Rosa. It is decorated with murals and bright decorations that depict Mexican culture. All of the foods served at Sabores are authentically prepared with a contemporary Mexican twist. One of these dishes is "Costilas a la Barbacoa," which is a Mexican grilled barbecue pork rib served with salsa. "Fall-off-the-bone" tenderness is a term used to describe the tenderness of the meat. Served on top of Mexican rice pilaf with a side of grilled buttered corn and fajita veggie mix, the costilas are braised in barbecue sauce and cooked to perfection. They also provide beef tacos, chicken quesadillas, grilled tortillas, and, of course, nachos, because no Latin American table would be complete without them.
5. Sam's HK Restaurant
Photo credit: Sam's HK Restaurant FB page
If you're looking for an out-of-the-ordinary dining experience, Sam's HK Restaurant is the place to be. An excellent restaurant in Santa Rosa, Laguna, they provide a one-of-a-kind environment, opulent décor, and delectable gourmet cuisine at a fair price. All of the ingredients they use are acquired from within the region and are of the highest quality.
6. All4U Unlimited Grill & Organic Shabu Shabu
Photo credit: All4U FB page
All4U Unlimited Grill & Organic Shabu Shabu in Vista Mall is one of the popular Korean restaurants in Santa Rosa, Laguna. Their unlimited meal set includes unlimited meat, vegetables, shabu-shabu soup, and drinks.
Their meal includes grilled chicken, grilled beef eye, fresh shrimp, beef samgyub, fish cake, melted cheese, mini mandu, Shabu-Shabu soup, Korean Ramen, and other side dishes. The said meal also comes with a elona ice cream and bottomless iced tea.
If you're looking for a restaurant in Santa Rosa, Laguna that offers an unlimited meal, then All4U Unlimited Grill & Organic Shabu-Shabu is the place to be. All4U is located on the 2nd floor of Vista Mall, Santa Rosa, Laguna.
7. Barcino – Casual Dining
Barcino is managed by the Tarraco Group Inc. and is best known for its genuine Spanish dishes and classic tapas, which are best paired with their popular Sangria. Customers can also select from a large selection of beer, wine, and spirits.
Its top-rated wine bar and tapas strive to provide a truly high end and unforgettable dining experience by serving authentic and traditional high-quality Spanish meals, creating an aesthetically pleasing environment, and providing friendly service at an affordable price that will undoubtedly surpass customer expectations.
Barcino is located in Level 1 in Vista Mall Santa Rosa, Laguna
8. Buffalo Wild Wings
Founded in 1982, Buffalo Wild Wings is the largest sports grill and bar franchise in the United States and Canada, with more than 1,000 locations. Its ability to fulfill the needs of diehard sports fans, teams out for a social gathering, informal dinners, and families distinguishes it from other establishments in the area. When it comes to the Philippines, Buffalo Wild Wings is part of the network of restaurants owned by The Bistro Group, which opened its first location in the country in 2016.
Buffalo Wild Wings Philippines is the first Asian franchise of the US-based buffalo wings restaurant and sports bar brand. You can find it on the ground floor of Vista Mall Santa Rosa.
9. Xtremely Xpresso Cafe
Xtremely Xpresso Cafe was founded in April 2003 after being incorporated in December 2002. Mr. Benson Foo, the founder, aimed to convey the European experience to the residents of SBMA. The Xtremely Xpresso Café is a novel concept that capitalizes on a rapidly rising market. It's a casual bistro-style restaurant serving breakfast, lunch, and dinner with a European touch.
Xtremely Xpresso Café is located on the ground floor of Vista Mall, offers an experience that is excellent both in service and taste. It has the appearance of restaurant food but tastes like "luto ni nanay."
10. Italianni's Restaurant
Italianni's is an American-Italian restaurant known for its unique shared dining idea, exemplified by the tagline "Amore di Merrier." Italianni's became an immediate sensation with Filipinos as a result of this. They brought the Italian family art of eating to share with the rest of the world. Every product on their menu reflects an Italian passion, genuinely produced with the finest ingredients and based on a diverse range of American-Italian flavors.
Each course begins with free home-baked Tuscan and Foccacia bread accompanied by olive oil and seasoned vinegar.
Suggested Read: Must Try Steak Houses In The Philippines
Final Thoughts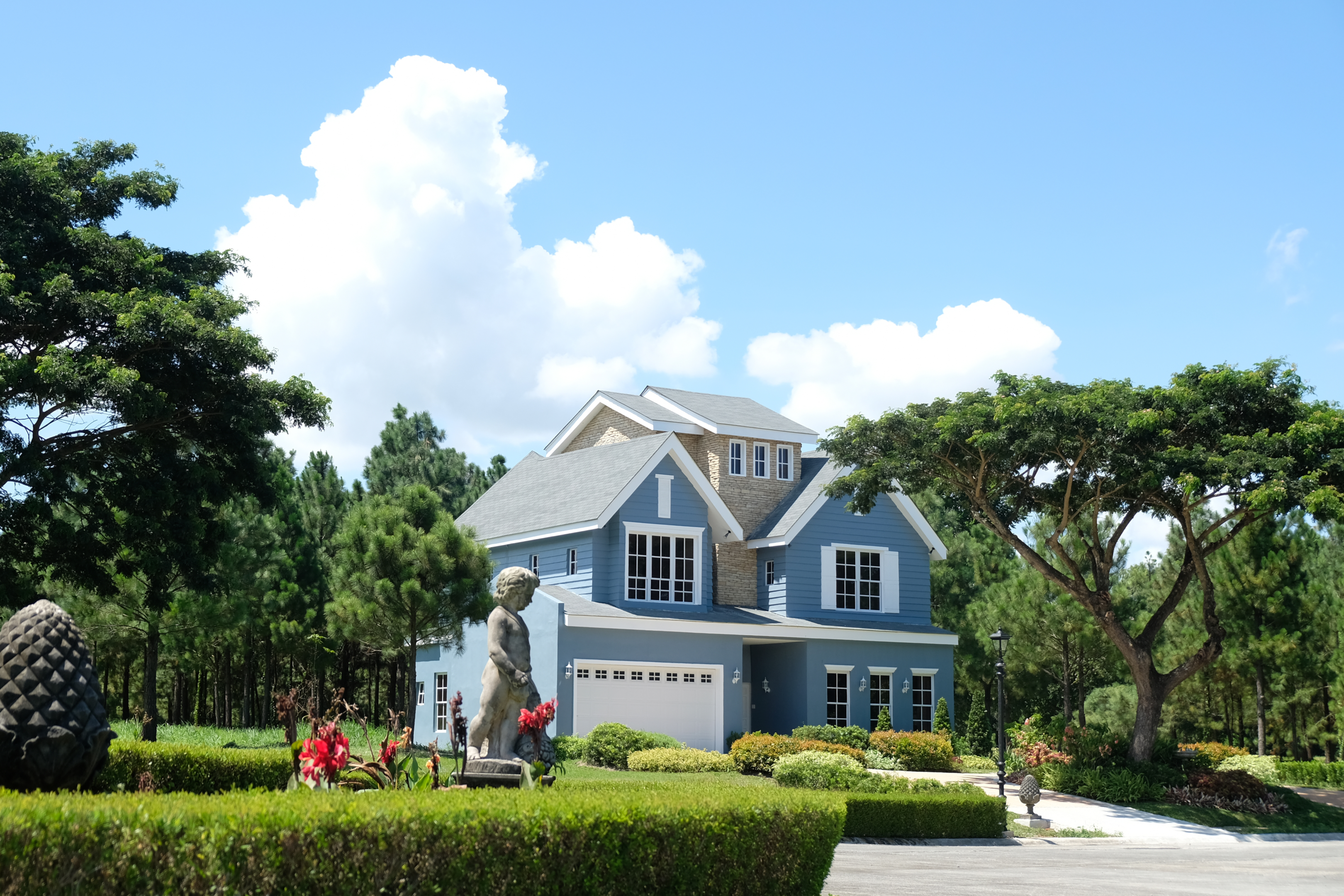 At Brittany Santa Rosa, We have made it our mission to provide you with a luxurious and awe-inspiring setting that you not only require but also deserve
Sta. Rosa Laguna is a stunningly gorgeous and environmentally friendly setting. With a diverse selection of restaurants to choose from, as well as scenery and attractions to explore, this is primarily a location to call home. If you're looking for a luxury lot in Laguna for sale, then you've come to the right place.
Brittany Corporation strategically established communities in Santa Rosa that proved to be accessible to every fine restaurant in Santa Rosa, Laguna, as well as those situated nearby. If you're planning to buy a home but want to build it from the ground up, then a luxury lot in Santa Rosa for sale is probably the best investment you will ever make.
NEXT READ: The Perks Of A Luxury Real Estate Professional
NEXT READ: Must Try Dishes At NAPA
NEXT READ: Top Restaurants Near Crosswinds, Tagaytay
NEXT READ: 2021 Most Visited Restaurants in Tagaytay