BLOGS
Infrastructure Projects to Keep an Eye on in 2022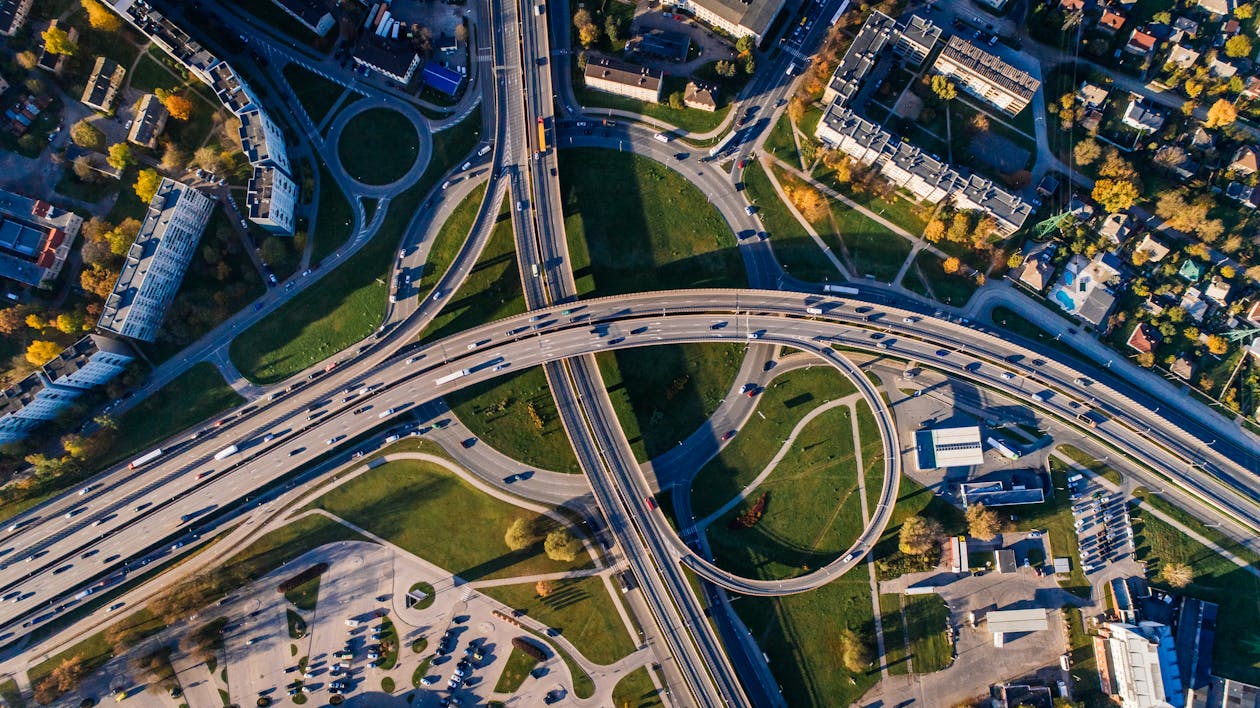 The Philippine government and the country's premier developers may have faced difficulties with their infrastructure projects given the limitations as the pandemic continued. But this setback did not stop them for long. As supply chains reopened and construction restarted, several Philippine public-private infrastructure projects are well on their way to completion this year and early in the following year.
How Does the Completion of Philippine Infrastructure Projects Affect Our Economy?
The biggest infrastructure projects slated for completion this year include major roads and highways, transport lines, railway systems, top-notch economic zones, and major business centers. One major outcome of these projects is increased connectivity and mobility.
Roads Transport Goods and Connect People
Better roads, bridges, and highways make it easier to transport products and goods to different areas of the country. Businesses are able to profit more from their products, which has a direct impact on the improvement of the economy. Businesses grow, and along with it comes the growth of our communities.
But aside from using roads and other similar Philippine infrastructure projects for business purposes, newly built roadways are also integral to transportation, tourism, and luxury real estate development. Living in the city may have some people longing for an escape into more luxurious locales. Leaving the city for a quick getaway to Tagaytay or  Laguna is made all more possible and more convenient with well-built roads and highways.
Increased interest in the places reachable by newly built roads can influence house and lot properties for sale in those areas. Brittany Corporation has leveraged that for years by developing exclusive luxury real estate communities that enable luxury homeowners to experience world-class living in the Philippines.
In creating interest in these areas, investors from the private sector will more likely take part in enriching these communities. Philippine infrastructure that helps bring people closer to luxury homes by Brittany is a vital part of improving the economy.
Modern Economic Zones and Establishments
When projects work to create new centers for business, it creates a well-connected hub for trade and industry to thrive. Products can come in from various areas of the country and even from overseas and can be quickly dispatched further down the supply chain. This can translate to more fresh produce, food supplies, and other processed goods.
Zones such as this can consolidate the supply chain and facilitate an efficient post-harvest production system. With access to fresh food of the highest quality, families can elevate their luxury living experience. And because these commercial hubs can also make it easier to access products from other countries, more people can experience world-class in the form of foreign luxury items.
Creating Jobs and Livelihood for Thousands of Workers
Because Philippine infrastructure projects are often done on a large scale and for extended periods of time, they create opportunities for people to find jobs and improve their status in life. Each project is complex, with many moving parts and components. The manpower needed to make each project a success gives numerous individuals the chance to put their skills to good use, for the benefit of their families and for the overall improvement of the economy. Their success can even help them purchase house and lot properties for sale to secure the future growth of their families.
Flagship Projects in the Philippines for 2022
The government often enters into public-private partnerships for the development and fulfillment of various projects. A large-scale project can cost over a billion Pesos to fund. In partnering with private institutions, the government can use the institution's investment for the benefit of the national economy.
Much like flagship projects spearheaded by the government, Brittany Corporation understands the hard work it takes to create a luxury living experience for its clients. Luxury homes by Brittany are designed so homeowners can experience world-class luxury even in the comfort of their own homes. Each of their luxury house and lot properties for sale is the embodiment of class, sophistication, and elegant beauty.
Projects Already Completed in the Metro
The Department of Public Works and Highways (DPWH) and the Department of Transportation  (DOTr) both completed a few projects this year. Under the purvey of DPWH, the finished projects include the BGC-Ortigas Center Link Road and the Estrella Pantaleon Bridge. Both of these projects were created to decongest heavy traffic in these areas.
The BGC-Ortigas Link shortened travel time between two key business districts, namely Bonifacio Global City and Ortigas Central Business District. The Estrella Pantaleon Bridge on the other hand, connects Makati and Mandaluyong. This modern bridge system has increased the mobility of goods as well as made travel far more convenient.
The Metro Manila Skyway Stage 3 was also completed this year. This 18-kilomeyter project spans Buendia in Makati to Balintawak in Quezon City, effectively connecting North Luzon Expressway and South Luzon Expressway. This Skyway revolutionized travel, cutting down drive times and reducing the time drivers spent on the road to their destinations.
Under the DOTr, completed projects in the capital include the LTO Central Command Center and LRT-2 East Extension.
Completed Projects Outside Luzon
Outside of the metro, the government has not slacked in projects that will help Filipinos. One such DPWH project is the Marawi Transcentral Road, made possible through a partnership with Japan. Phase 1 of this project is an 18-kilometer road that aims to help Marawi recover and grow as a community. DOTr also managed to finish developing the GenSan Airport and the Bicol International Airport.
18 Flagship Projects to Be Completed in 2022
According to a report from the National Economic and Development Authority, the current administration will complete 18 of its 112 projects by June of this year. An additional nine projects are set to be completed by December 2022, while the rest will finish by 2023 and onward.
Ongoing projects include LRT Line 1 South Extension in Imus and Dasmariñas in Cavite; MRT Line 7; MRT 4 from  Recto to Batasan, Phase 2 in Novaliches, and Branch Line in San Mateo; and the Mega Manila Subway. These projects are a feat of public transport, offering individuals a convenient way to travel to distant cities and communities.
North and south need not feel so far away. With these projects, the public can move across Luzon in a convenient and timely manner. It will save them time and energy, eventually allowing them to explore vacation destinations they may not have been to before.
What Build, Build, Build Means for Brittany Corporation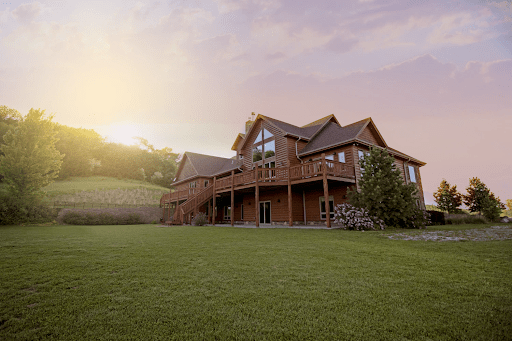 Brittanny is in the development business. As the Philippines' premier luxury real estate developer, luxury homes by Brittany are strategically located to provide residents with a luxury living experience away from the busy city. Luxury real estate is a valuable investment, and if these properties are made more accessible through new roads, highways, and transport lines, more people will be encouraged to invest in the Brittany luxury house and lot properties for sale.
With major highways and infrastructures opening up the South, Brittany homes in Santa Rosa, Tagaytay, Alabang, and Sucat become an even more attractive option for individuals and families who want to invest in luxury real estate.
Why Should You Invest in a Brittany Home?
You do not have to leave the country to partake in a luxury lifestyle. Luxury living awaits you at the many Brittany luxury properties and developments. For first-time buyers, a luxury condominium may be a good choice of investment. For young or growing families, as well as older couples and retirees, a luxury home in a gated community may be the perfect home. Choose from several themed luxury communities carefully designed by Brittany.
Own a Tagaytay Condominium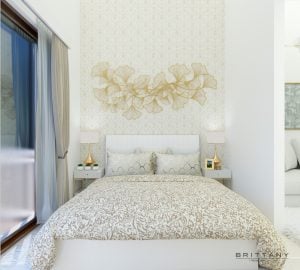 Luxury condominiums are a cut above the usual units for sale because this infrastructure offers so much more in terms of space, amenities, and lifestyle options. Brittany has a slew of themed condominium units for sale. Live in a Swiss-inspired community at Crosswinds Tagaytay. Feel the fresh mountain air and surround yourself with the lush verdant trees of Tagaytay. Being the first development in the Philippines that takes inspiration from the Swiss Alps, this exclusive condominium community can make you feel like it is Christmas all year round.
Be a Luxury Homeowner
If a luxury condominium unit lacks the space you and your family need, then it would be better to invest in a house instead. Brittany has a selection of luxury developments, each designed carefully to provide every possible comfort and amenity residents will require.
If you fancy living with the grace of the American South, check out Georgia Club, Augusta and Brittany Santa Rosa. These communities offer spacious homes inspired by romantic American colonial architecture.
If you wish to immerse yourself in a more English environment, look no further than Brittany's Promenade. This exclusive community invokes the quiet charms of the English countryside
Read Next: How to Participate in World Well-being Week
Read Next: Redesigning Landscape: How to Get Started
Read Next: Start Your Year Right: Progressive Career Goals