BLOGS
Meet Moutier, Your Luxury Dream Home
Thinking of finally getting your dream home instantly sends shivers up our spines because of the excitement the very idea brings. It is that one common goal most people are putting on top of our bucket lists—a vision we all have, you might say. Meet Moutier luxury home.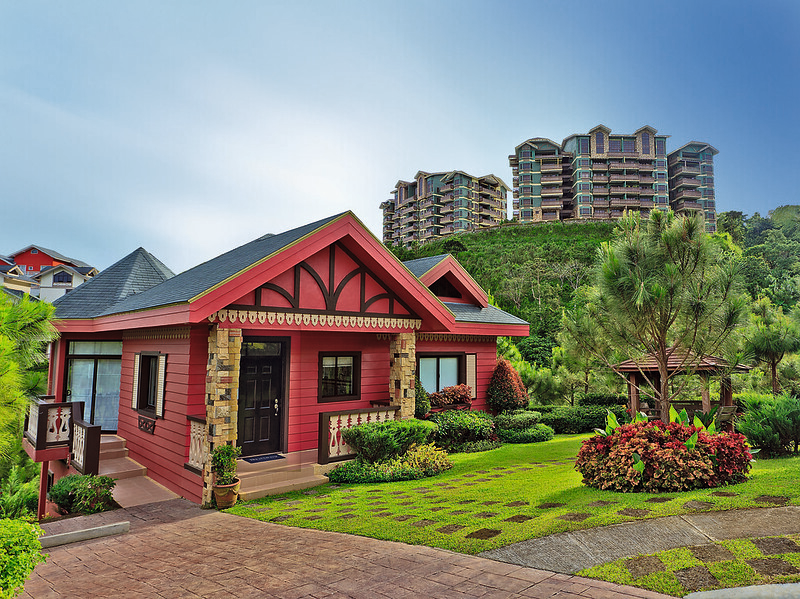 Brittany Corporation's Crosswind Tagaytay offers Moutier house model inspired by Swiss architecture
Brittany Corporation understands this dream we all have. For many years, Brittany Homes has been building spectacular luxury real estate properties in prime locations to help us see a glimpse of our vision coming to life. Being the top real estate developer in the country, Brittany Homes continues to outdo itself with new developments that feature the highest quality and world-class designs that will surely sweep homebuyers off their feet.
One of the amazing projects Brittany Corporation has is Crosswinds Tagaytay which is located in—you guessed it—the breathtaking province of Tagaytay. This location is a champion in many ways especially for those who are looking for a luxury real estate because of its themed communities, and the spectacular scenery of great architecture and nature coming together. Few of the rare things in life that its residents can enjoy every single day.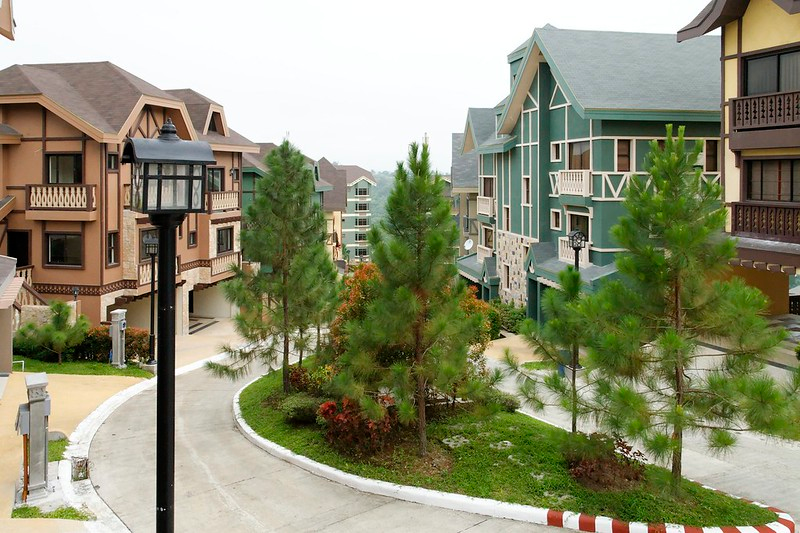 The surrounding pine trees around Crosswinds Tagaytay complete the Swiss lifestyle experience
Crosswinds Tagaytay is also an amazing location for a residential home because of its accessibility to important establishments such as hospitals, schools, shopping malls, and grocery stores. On top of this, the rural setting of the community is very conducive for a more fun, active, and healthy lifestyle—things we cannot easily pull off back in the city. It is the best place to live in that is still within reach of the metro when our city life calls for us again.
In Crosswinds Tagaytay, there is a wide variety of home options you can choose from: there are luxury lots, condominium units, and house and lot for sale. These real estate properties are some of the most beautiful places in the Philippines and offer the luxury living experience outside the busy city life for that tranquility you would want in your dream home. If you are looking for a luxury house and lot for sale in this great location, one of the house models Brittany Homes is boasting about is the Moutier luxury home.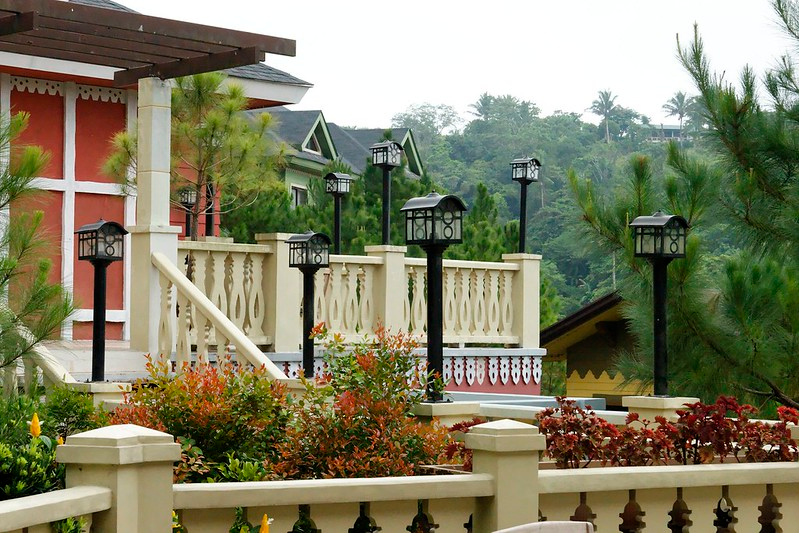 Moutier's design is perfect for providing the relaxing and calming experience of living outside the metro
Moutier Luxury Home is the Right Size For You
Moutier luxury home is just the right size whether you are looking for a place only for you or with your family. With its 248 sqm lot area, the space is oozing with customization ideas for your interior that you can do to serve your specific needs. Whatever your preferences and changes you want to make in your home, the right amount of space can help you work around your way to what perfectly caters to your needs.
When downsizing has become a trend, choosing the right amount of space for your dream home should also be part of your planning process. A house too big for your needs may also cause unnecessary costs for you in the future. Choosing a place that is enough and effective for your lifestyle without sacrificing the ease and comfort you need in your space is a reasonable consideration as you look into the site you will purchase.
Aside from that, the Moutier luxury home is a single detached, ready home property with four bedrooms, two bathrooms, and two carports. If you are worried about the extra work that comes with buying your dream home, do not fret. There is no need to worry about the furnishing of your place before moving in because Brittany Corporation's ready homes are made available for you. You have to choose what fits the style you would want for your own dream home.
Live the Swiss Lifestyle in Moutier Luxury Home
The most prominent feature that the Moutier luxury home has is its design, heavily inspired by traditional Swiss chalets, which emphasize its roof and the balcony. This design gives a friendly, welcoming vibe because of its style that reminds us of a long and relaxing vacation in the Swiss Alps. This, and the combination of the nature sightings in Tagaytay, is ideal for the tranquility you are looking for in your dream home. Living in a neighborhood with the most beautiful houses in the Philippines is a sure way to improve your day.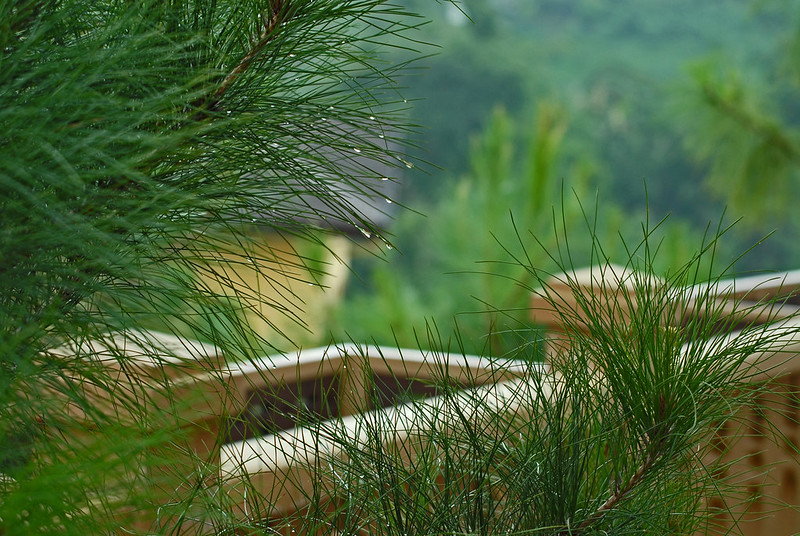 Living in Crosswinds Tagaytay will provide the calm you have always wanted in your home
Another thing that Crosswinds Tagaytay is known for is its exclusive community that stays true to its inspiration which is a Swiss-themed lifestyle. From the architecture of the luxury real estate properties, including the house and lot for sale and condominium units, the cold climate and the long stretch of greenery in Tagaytay complete the experience. Living in a rural setting has been widespread, especially during the global pandemic. Many people see more value in moving to the provinces and transitioning to remote work because of the ideal setup for their health. In Crosswinds' Moutier luxury home, you have everything you need in your dream home: the security, aesthetics, and the peace that the rural setting provides.
And not to forget the amenities available in Crosswinds Tagaytay! Aside from all the amazing qualities the Moutier luxury home has, there are "bonus" features that you can experience once you become part of the Crosswinds community. Amenities include lifetime access to the swimming pool, playgrounds, and function rooms available for the residents. These services that many communities do not have are readily available for you in Crosswinds! It is like having a Swiss resort right there in your neighborhood that is available for you to use whenever you desire without the worries of maintaining it yourself. This is just a few reasons why purchasing your dream home, your very own luxury real estate, with Brittany Homes is a win-win situation.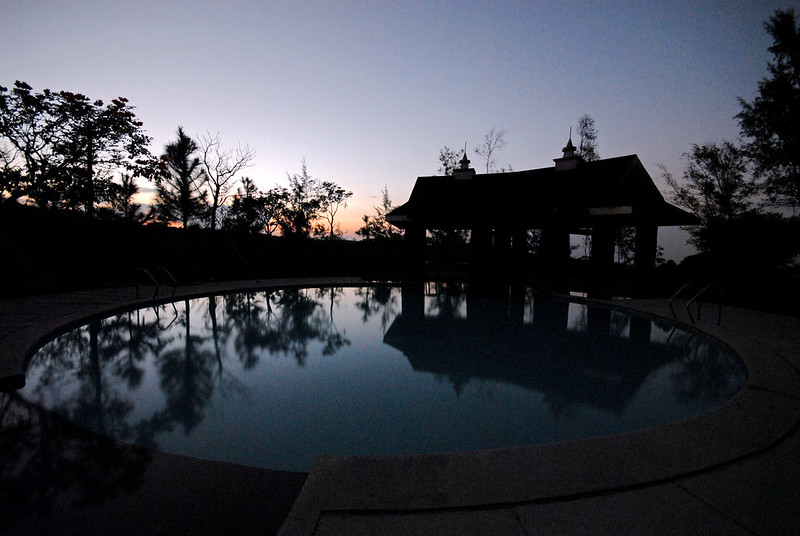 Amazing amenities at Crosswinds Tagaytay are available for its residents
Your Dream Home as an Investment
As it is located in a sought after location by a trusted, highly reputable developer, buying a Moutier luxury home as an investment can never go wrong. Tagaytay is one of the best, advancing cities in the Philippines and has always been popular for its must-see tourist attractions. The business opportunities in the area are overflowing and are continually seeing a growth in numbers for the years to come. New business establishments like cafés, restaurants, and hotels have been continuously popping up for the past years and have been experiencing huge success.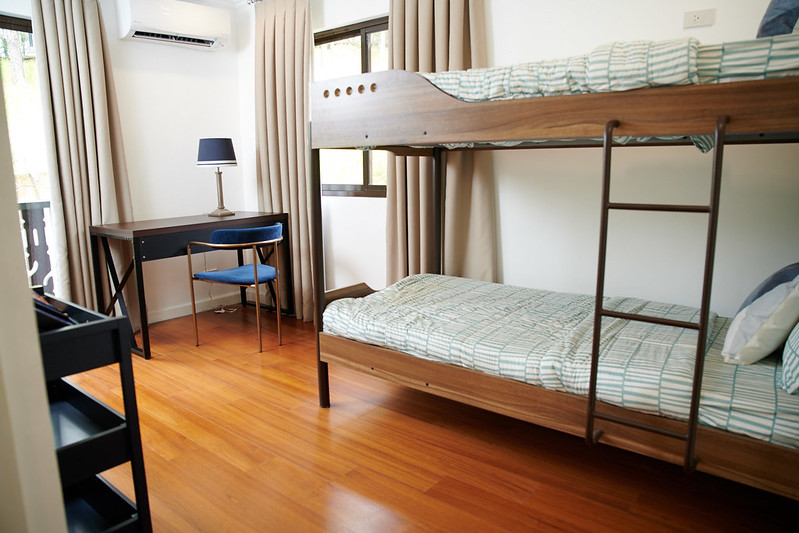 Staycations are popular in Tagaytay because of its many tourist attractions and cold climate
Recently, there has been a trend for staycations in the country due to the travel restrictions imposed because of the COVID-19 pandemic. Needless to say, Tagaytay has been one of the most popular destinations for this kind of vacation because of its proximity to the Metro Manila. Nowadays, despite the world entering into the post-pandemic scenario, the trend for staycations continues. Having your own place in this prime location can be the realization of your dream home or maybe become a great passive income for you and your family.
Conclusion
Brittany Corporation is known for its spectacular work in luxury real estate developments in the country. When it comes to luxury homes, Brittany can provide you the best options you can choose from according to your particular needs and wants. With their awesome lineup of real estate properties, the most beautiful houses in the Philippines located in the best locations, you can rest assured that you are on the right track with Brittany.
Purchasing your dream home may be a challenging journey for many, but it will be easier if you choose the right partner to walk you through it. This step is a start yet a very crucial part of the process, so making sure that you select the right developer to partner with in achieving your life's biggest goal is important. Buying your dream home is not just a commitment that will last your lifetime but even the generations after you. It is vital to go through all the considerations and preparations needed as it will affect not only you but your entire family.
READ NEXT ARTICLE:  OWN A LIFE YOU DESERVE AT ALPINE VILLAS