BLOGS
Living in Convenience and Awe
A life well lived can mean a lot of things. It may or may not be limited to attaining your life goals or pursuing your dream profession here or abroad. A good life may also mean you are enjoying every second of it with your loved ones, or the more out-of-tradition living alone in a condominium in Tagaytay just savoring life and the joy of being self-dependent. Everyone has their own standard or definition of living the good life. Different people have different perspectives, thus having different outlooks in life. Similar to a child's wonder of the great outdoors, there are those who might also be baffled by what really is the standard definition of living a fulfilling life with convenience and awe.
Different kinds of people, from different walks of life, can have varying answers to this somewhat philosophical question. But in a simple answer, most can agree that a life spent with the basic conveniences of everyday living is a life one will always choose; a life where going outside your luxury home in Alabang brings you to comfort in knowing that you need not go far to enjoy life's basic necessities and luxuries.
Another factor one can add to a life well lived is a lifestyle of pure awe. Imagine waking up to a home that oozes luxury in its every detail – a home that captures your dream of waking up to a foreign setting; a home in the midst of a community unlike any other; a home oozing of sophistication and elegance. This is a home Brittany Corporation exactly offers. Live with convenience and in awe with Brittany Corporation's luxury homes.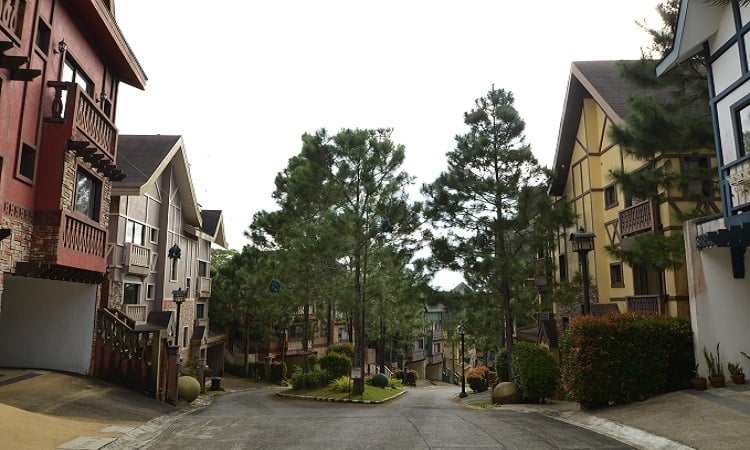 Crosswinds Tagaytay | Luxury House and Lot, Luxury Condo, Luxury Lot Developments
Having a permanent home address in Tagaytay might be one of the best examples of living this kind of convenient and luxurious lifestyle. The city has been a renowned destination for people south of the nation's capital. It has for so long been a go-to place to relax and unwind from weeklong exhausting workdays in the Metro. The city offers the best view of one of nature's stunning creations – the Taal Volcano, enclosed in the Taal Lake making it a one-of-a-kind natural wonder. Aside from the beautiful scenery, the city of Tagaytay also takes pride in its signature cool climate. A soothing and relaxing cold breeze makes morning coffees even better!
In addition to its booming economy, Tagaytay City has become a hot spot for real estate investment because of its continuous development and improvement of its infrastructures. Companies such as Brittany Corporation, the luxury residential arm of Vista Land, recognizes the city's potential so it has also continuously improved its luxury home offerings in Tagaytay.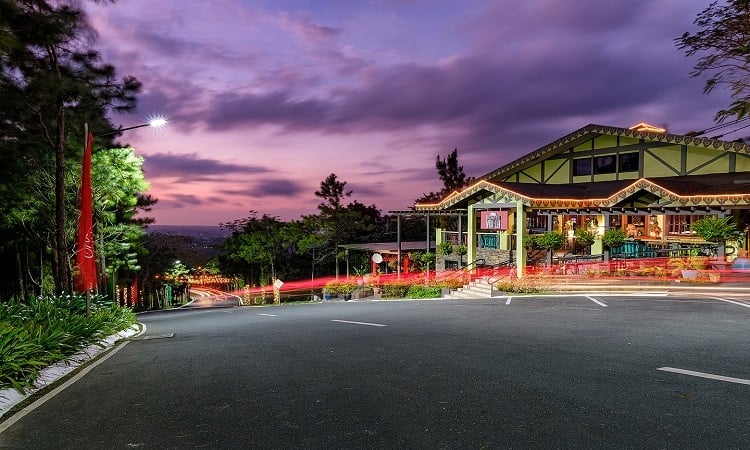 A Convenient Life of Convenience and Awe in Crosswinds
Proud as the only Swiss-inspired community down south of the capital, Crosswinds is truly a unique experience for homeowners and visitors alike. The community truly embodies a life of convenience and awe. Imagine waking up to the scent of your brewing coffee while being greeted by the swaying pine trees of Crosswinds. It makes your morning full of awe just by the mere sight of the dancing leaves of the magnificent pines.
Life is convenient with various commercial establishments around Crosswinds. One will not need to go far for a sip of hot coffee with Coffee Project Crosswinds and the Ruined Project, both of which are cafés that offer scrumptious beverages and baked goodies under a very Instagram-worthy setting.
The Coffee Project Crosswinds branch opened its doors just a year ago replacing the Coffee Bean and Tea Leaf. Coffee Project's expansion is part of its ongoing vision to continue the company's mantra of bringing in tasty coffee whilst being surrounded by awe-inducing aesthetics. The Ruined Project meanwhile, put up its café a few months after the Coffee Project branch. The store's unique interior and exterior design of looking somewhat unfinished and ruined make its atmosphere more crisp and pure, ideal for a perfect Instagram post.
Aside from coffee shops, Crosswinds Tagaytay has its own restaurant a few meters outside its entrance. Café Voila offers a wide selection of meals that will surely make your breakfast, lunch, or dinner an exciting meal every time! They serve different dishes inspired by international cuisines, making your trip to Café Voila somewhat of a worldwide tastebud journey! Every meal is an enjoyable one; partnering it with the café's amazing interior designs makes everyone's dining experience even better!
Make sure to visit and consider owning a Crosswinds luxury house and lot, luxury condo, or luxury lot property now to have your chance at a life of awe and convenience right now!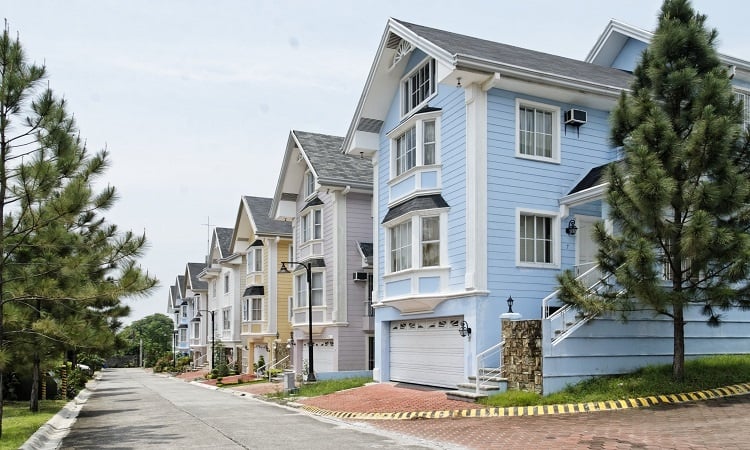 La Posada | Luxury House and Lot in Sucat
Living in the Metro has always meant one thing – being close to different portfolios of commercial, food, health and wellness establishments, and various industrial sectors. One can really say that living inside the boundaries of the capital is a convenience, not every Filipino enjoys. If you are living in the Metro, you can walk or drive a few kilometers and you will already be in an establishment where you can find what you need for an errand –  may it be an ingredient for a recipe, a missing piece for hardware, or even huge furniture for your new home, the city has it all.
The increasing population seeking the conveniences of the Metro makes for a new problem. The noise and the bustling community equates to an unpleasant surrounding despite the convenient offering of the city. It has been said that traffic and pollution add to the stress factors of everyday professionals working in the big city. This is also worrisome for those who are taking refuge in the middle of the capital. This is a primary reason why La Posada, Brittany Corporation's prime offering just south of Manila, is an ideal place to settle in. It has all the good sides of living in an urban landscape; convenience and accessibility, while being away from the stressful noise and pollution.
Make Sucat your New Address for Convenience and Awe
Located in the first class highly urbanized city of Muntinlupa is the beautiful La Posada. It is a San Francisco-inspired luxury community offering horizontal homes for the elite few. Boasting its serene setting amidst the highly developed Sucat, it truly is an escape from the urban setting without leaving the borders of the capital region. It has homes that are reminiscent of the beautiful townhomes of San Francisco, making your morning really awe-inducing as it offers sights you will never get tired of. It is a luxury home in and out with majestic exterior details and authentic interior designs; truly a masterpiece of a home.
The community also has a perfect view of the Sierra Madre mountain range, a perfect addition to the awe-inspiring sceneries that La Posada offers. The beautiful Laguna Lake is also a sight to behold from your La Posada luxury home. The biggest lake in the country, Laguna Lake is a gem that will surely make for a perfect afternoon strolling sight.
As mentioned above, convenience is the name of the game for city living. La Posada does not make itself different with the proximity to essential commercial establishments for your daily needs! La Posada is within the boundaries of Lakefront, a master-planned community that houses not only residential luxury properties for sale but also commercial establishments and road networks connecting the community to other road networks such as the East Service Road.
Grocery shopping is not a problem at all at La Posada. The luxury community is a quick walk away from Vista Mall Lakefront or The Boardwalk, which has its own grocery chain, Puregold – offering diverse products for food, dining, and hygiene. The locale also has several food establishments wherein you can order a quick meal if you are busy in a day's work. The community also has a dental clinic and salon for your personal care and grooming. Banks and ATMs like BDO and Metrobank, if you need quick cash, are also located within the vicinity of the area.
Another quick walk from La Posada is The Wharf at The Lakefront, which houses restaurants as well as the Coffee Project Lakefront, making your choice of coffee or heavy meal not entirely dreadful as both options are a quick stop away. Convenience indeed is the name of the game for a life worth living and La Posada has it all to offer!
Convenience and Awe are Key by Vista Land
Vista Land is the mother brand of Brittany Corporation which is the luxury residential arm of the group. It takes pride in developing communities for different income segments while still delivering conveniences suited for every group. Every brand's project in every city or municipality where a Vista Land project is anchored has its own share of commercial establishments for a lifestyle that features easy and stress-free living. The company has a portfolio of other brands that address needs for food, utilities, transportation, and even pet needs.
It has malls like Vista Malls where usually, All Home, a store for all your home furniture or repair needs, is available. All Home has everything a homeowner would need from lighting, toilet and bath, bedroom, and even backyard fixtures.
For your food needs, it has All Day Supermarket, which is present in almost all of its malls, with fresh produce for the preparation of your daily meals. The word " ALL " greatly captures Vista Land's stride to make everything easy and accessible for its homeowners and consumers.
Undoubtedly, the gem of all Vista Malls is Evia Lifestyle Center, which is located in Vista Alabang, just beside Portofino Heights, one of Brittany's prime projects. Evia is a masterpiece of its own with an exterior design that is truly eye-catching even from afar. The inside is no short of beautiful, with stores that cater to what you need and want. Food centers, clothing boutiques, luxury stores, and the like are all inside the 120, 000 square meter lifestyle mall. Evia is indeed a one-stop-shop for everything you need.
With the promise of delivering a life well lived to everyone, Vista Land takes pride in its extended offerings aside from the traditional horizontal homes and trendy vertical properties.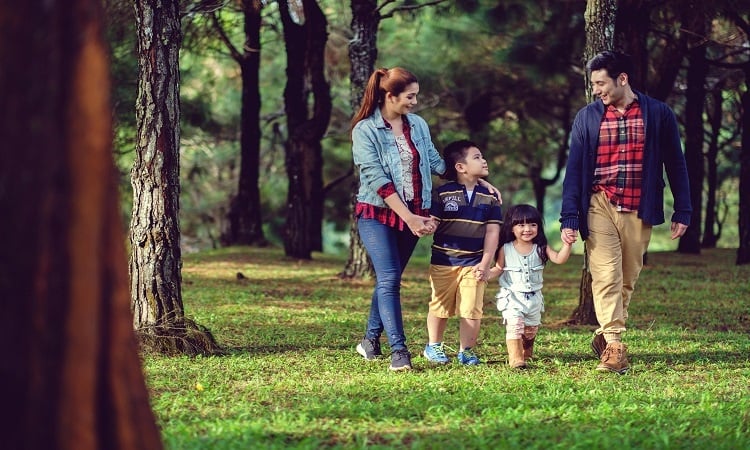 Brittany's Crosswinds and La Posada: Truly a life well lived
Convenience and awe really are a combination that is hard to develop. One is not a guarantee of the other. A place can be awe-inducing but is not tailored for a convenient life – an example would be the beautiful sceneries up top a steep mountain range; it will always deliver a mesmerizing view, but living there would be stressful due to the unavailability of your everyday essential needs. The same goes for living in a place of convenience, it does not always inspire the feeling of awe – the best example being living in the middle of a busy community where everything is within reach, but the noise and pollution negate the convenience it provides you all day long.
Hence, the perfect combination would be to have a home that is thematic or majestic in delivery but also a stone's throw away from life's daily conveniences. This is a combination that Brittany Corporation, a developer of luxury homes for sale in the Philippines, takes pride in. Since its foundation more than 20 years ago, Brittany has developed luxury homes not only beautiful and distinguished in look but also masterfully planned to be within close distance of what an everyday luxury lifestyle needs to thrive. With projects scattered across the South, it has cemented itself as a real estate developer that truly offers a unique, luxurious, and convenient lifestyle – the Brittany lifestyle.
Brittany's luxury homes for sale are inspired by some of the world's best destinations. Its projects, aside from Crosswinds and La Posada, are Portofino in Vista Alabang, and Georgia Club, Augusta, and Promenade in Vista Sta. Rosa. These beautiful thematic communities truly offer convenience and luxury in their own rights.
A life well lived cannot exactly be defined. What one can come up with is a series of criteria or checklist that greatly answers if the life he/she has is a good one. In the end, it can be agreed upon that convenience and awe will be on everyone's checklist no matter what.
Visit Brittany's official website to know more about Brittany's beautiful thematic offerings or follow us on our Facebook, Twitter, and Instagram accounts!