BLOGS
Brittany's List of Accredited Banks
In choosing a bank for various investments and other financial endeavors, there are many things you should consider. There are many accredited banks in the Philippines, varying from universal and commercial, government-owned and not. It is important to know the financial institution you're dealing with, especially when getting a new home.
In this time and age, more banks are coming to the Philippines. Old and new banks alike have their own traits to their name, so we've compiled the different accredited banks trusted by people and the homeowners here at Brittany for their thematic investments.
AllBank Inc.
AllBank (A Thrift Bank) Inc., formerly known as Optimum Development Bank, Inc., is the go-to bank for your Brittany investments. Thrift banks are also called Savings and Loans Associations (S&Ls). They focus mostly on individual consumers and small businesses rather than corporates. AllBank Inc.'s fundamental goal is the development of all communities of its branches' homes, as well as all businesses which surround it. AllBank (A Thrift Bank), Inc. is also the first bank in the Philippines to adopt ISO 20022. AllBank currently has a number of 17 branches and 29 ATMs as of December 31, 2020.
Read more: https://www.brittany.com.ph/news/instapay-and-allbank-payments-now-available/
BDO Unibank Inc.
BDO Unibank Inc., or more commonly known as Banco de Oro, is the largest bank in the Philippines with regards to total assets. The bank is trusted by both consumers and corporates alike due to its achievements, giving the bank its own name. BDO has a huge number of branches nationwide and worldwide, which contributes to how much it appeals to thematic investors.
Bank of Commerce
The Bank of Commerce, also called BankComm shorthand, is a universal bank affiliated with the San Miguel Corporation. It has adopted a Manual on Corporate Governance updated annually or when necessary, earning it the trust of people. BankComm has plans for not just for personal and corporate accounts, but also investment plans.
China Banking Corporation
More known as simply China Bank, this accredited bank is one of the oldest banks in the Philippines. Celebrating its centennial anniversary last year, China Bank's long history makes it trusted by the people. The bank is one of the leading private universal banks in the country.
China Bank Savings (CBS)
China Bank Savings, or CBS for short, is a subsidiary of China Banking Corporation. A retail lending arm of the main corporation, CBS is one of the largest savings banks in the Philippines. As compared to China Bank, CBS focuses more on entry-level customers, the broad consumer market, and the strategic Small and Medium Enterprise (SME) sector.
Maybank Philippines Inc. (MPI)
Maybank Philippines Inc. | Photo Courtesy of Maybank
Referred to as simply Maybank or MPI, the bank is a member of the Maybank Group, one of Asia's leading banking groups. The group is present in 18 countries, inclusive of all ASEAN. Maybank has over 60 branches and 90 ATMs nationwide. With 20 years of service, Maybank is an accredited bank you would consider.
Philippine National Bank (PNB)
Philippine National Bank | Photo Courtesy of PNB
The Philippine National Bank, or PNB, was established by the government of the Philippines in 1916, making it one of the oldest accredited banks in the Philippines. However, PNB became fully privatized in 2007, making it under the LT Group up until this day. PNB is known not just for its overseas offices, but also its large domestic branch networks it owns.
Rizal Commercial Banking Corporation (RCBC)
The Rizal Commercial Banking Corporation, or referred to more often as RCBC, is also one of the oldest and largest accredited banks in the country. With over 60 business in Southeast Asia, this private domestic bank has a network of over 434 branches and 2,834 ATMs. After merging with its thrift unit, RCBC Savings Bank, in 2019, RCBC has only grown larger yet continue to provide quality service for all.
Security Bank Corporation
Megan Young | Security Bank Corporation | Photo Courtesy of Security Bank
Security Bank is an award-winning universal bank that stands as the first private and Filipino-controlled bank of the post-World War II period. With its rebranding back in 2014, Security Bank has continued to improve their image and services throughout the years. Its promise of "You deserve better." shows emphasis on not just its customers, but also its people.
Robinsons Bank Corporation
Robinsons Bank Corporation, or RBank, is one of the fastest growing commercial accredited banks in the Philippines in terms of capitalization and asset size. RBank focuses on meeting the everchanging needs and demands of the people. RBank currently has 149 branches nationwide but is still expanding to reach you, the customers, better.
Union Bank of the Philippines, Inc.
The Union Bank of the Philippines, Inc., or referred to simply as just UnionBank, is one of the universal accredited banks that made waves during this pandemic. UnionBank is considered the country's leading digital bank and has been one of the first banks to place importance on technological innovations in the banking industry. UnionBank's promise earns it the name of "Best Digital Bank" by various prestigious institutions.
United Coconut Planters Bank (UCPB)
The United Coconut Planters Bank, more popularly called UCPB, was formerly known as Cocobank. UCPB is a government-owned universal bank that has been in service for over 50 years. As of March 01, 2022, UCPB has entered a merger with the Land Bank of the Philippines (LANDBANK) in order to form a much stronger, larger, and more resilient bank.
Why Invest in Brittany?
Brittany Corporation is one of the leading luxury house and lot development companies nationwide. With projects housing only the best luxury home and amenities, the communities here at Brittany is unlike any other. With communities all over the country – such as Sta. Rosa, Tagaytay, and Alabang, you'll have more than enough choices to choose from. Your home plays a huge factor on how you will live the rest of your life, and you will definitely live your best life here in Brittany. Brittany Investments are thematic investments you won't ever regret.
Portofino Alabang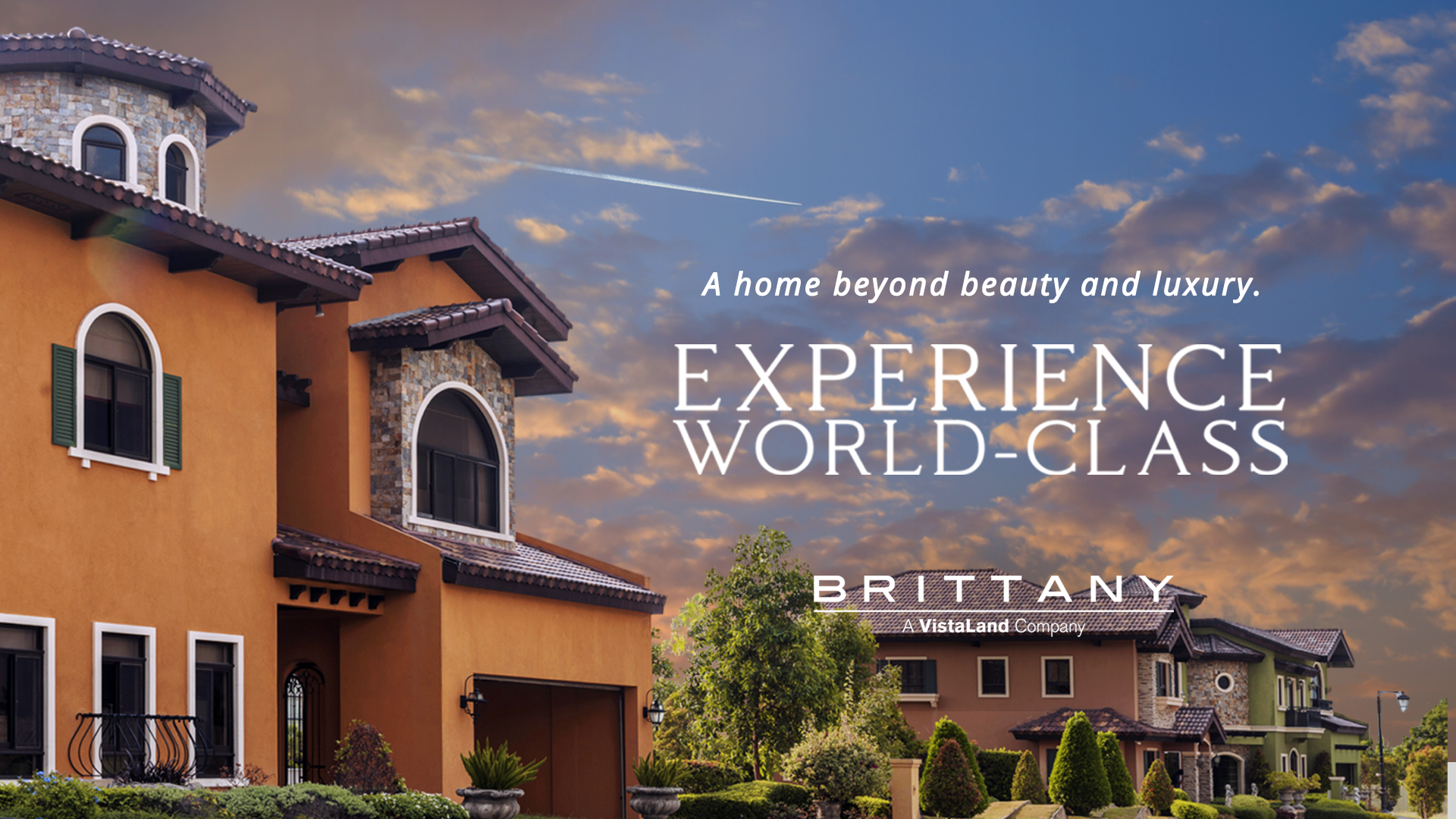 Experience World-Class. Experience Portofino Alabang
An award-winning housing development, Portofino is an Italian-inspired luxury home community in the bustling city of Alabang. Complete with luxurious amenities and breathtaking sceneries, your home is bound to house lots of joyous memories. If you're looking into starting Brittany investments, Portofino is one of your best choices. Inquire to one of of professional property consultants to know more.
Next Read: What Makes Alabang a Preferred Address?
Next Read: What You Need to Know Before Playing Golf
Next Read: Wimbledon: Ready for The Holy Grail of Tennis?
Next Read: World-Class Leaders Everyone Should Look Up To
Next Read: Your Grocery List Essentials