BLOGS
Home Gadgets To Gift Yourself This Holiday Season
"Have yourself a merry little Christmas! Let your heart be light. From now on, our troubles will be out of sight."
-Michael Bublé, Have Yourself a Merry Little Christmas
Holiday season is the much awaited season of everyone, especially here in the Philippines!
Do you know that there are some people who save money just so that they can spend it during the holiday season?
The holiday season is a time for giving; it allows you to get presents for your loved ones.
Malls are even having holiday season sales, which help you in the financial part of gift giving.
With all these sales around us during the holiday season, you can control, even with a budget, all the presents in your list.
With the many options around you, you have a huge advantage.
Just make sure to check out the different sales on your phone so you can have the best deals.
When you are prepared for the holiday season, especially when it comes to shopping, it will be much easier for you.
If you have a specific gift that you want to purchase, you need to go the extra mile in order to get the best deal.
During the holiday season, you can treat yourself to all the things you want without feeling guilty.
For sure, you would like to live a comfortable life, especially in your home.
Do you know that there are gadgets that would be great assets to your home?
One of the best gifts you can give yourself in the holiday season is a home gadget!
At home, it would be much easier for you if you have these items.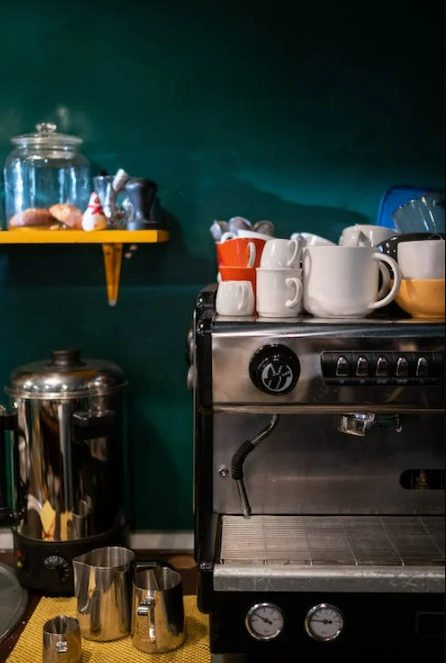 Here are some Home Gadgets that You Can Gift to Yourself This Holiday Season!
1.) Holiday Season Home Gadgets: Espresso Machine
If you enjoy espresso on a regular basis, purchasing a machine should be a priority for you.
There may be  people that would find this to be an overwhelming challenge, but it does not have to be that way!
You could very well learn how to select the best espresso machine for your specific requirements as well as the advantages of owning your very own espresso machine.
If you an espresso machine in your home, you won't need to rely on the machines near your homes.
You no longer need to leave the comfort of your home just to get your daily cup of coffee.
If you would like, you can also operate the coffee machine with pre-ground espresso beans or even decaffeinated espresso beans.
Both of these options are available to you when you have an espresso machine.
If you make your own espresso drinks at home, you can save money compared to buying them from the local coffee shop.
To save money on fuel and time, you can now make espresso drinks at home using your new coffee machine.
You will be able to determine how much cash you have saved on coffee drinks after using your espresso machine for a few months.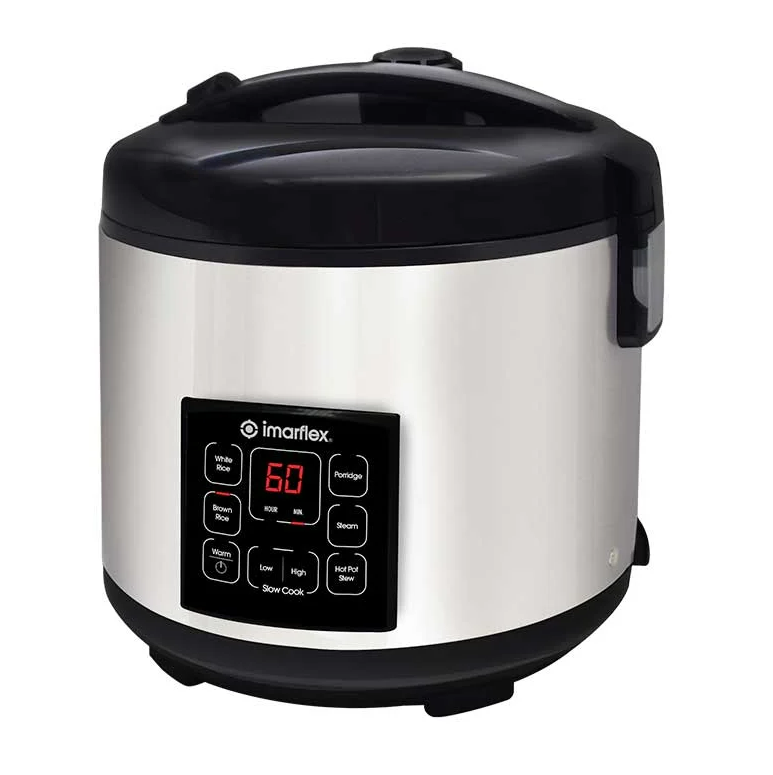 2.) Holiday Season Home Gadgets: The Multi-Cooker
One of the most useful modern kitchen appliances is the multi-cooker, which is capable of a wide variety of different cooking processes.
It is a convenient all-in-one replacement for your slow cooker, steamer, rice cooker, pressure cooker, and yoghurt maker.
The multi-cooker can help you save time and make more room in the pantry.
The functions of the slow cooker, steamer, rice cooker, pressure cooker, and yoghurt maker can all be performed by a single multi-cooker.
Furthermore, it saves you a lot of space.  A lot of storage space just opened up!
Cooking inexpensive cuts of meat and inexpensive staples like canned beans in a multi-cooker can yield tasty meals that are sure to satisfy.
Without having the need to go to a restaurant, you can cook you own delicious dishes in your home.
The gadget require less time in the oven or on the stovetop, and thus less energy, to cook.
Comparatively, the multi cooker pot is lightweight, quick to remove, and simple to clean with soapy water.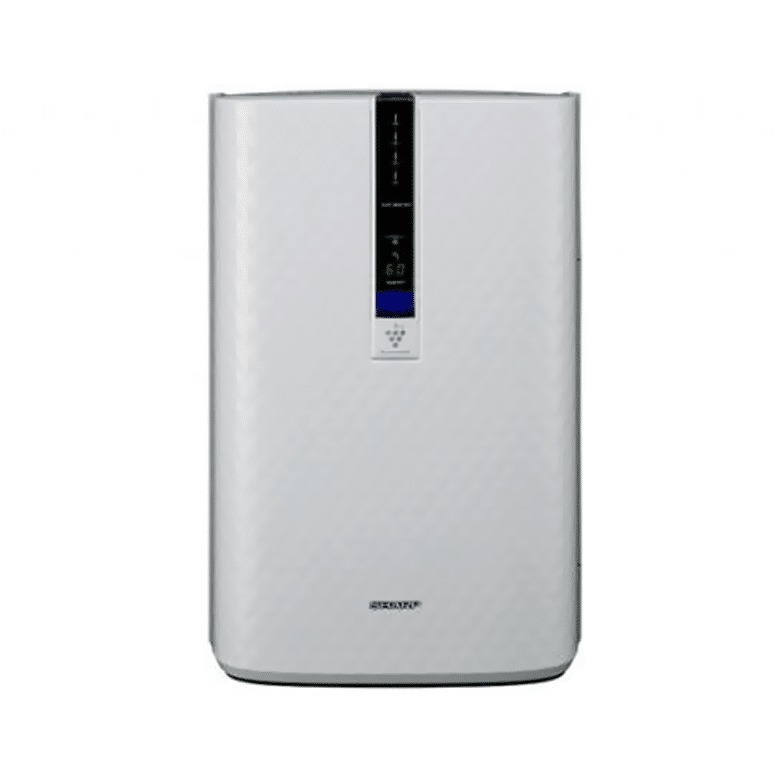 3.) Holiday Season Home Gadgets: Air Purifier
When compared to the sources of outdoor air pollution in urban areas, which are primarily composed of emissions from vehicles and the burning of production fuel, the contributors of indoor air pollution can be much more varied.
The most common causes are things like dust, excess moisture, gasoline appliances, dandruff from hair and pets, cleaning supplies, and materials that are deteriorating in buildings.
Pollutants found inside settle into the dust found in homes, and if they are not removed effectively, they can remain there for an extended period of time.
Even though you might not notice the effects of poor air quality right away, prolonged exposure to the pollutants that can be found in indoor air might cause symptoms such as coughing, headaches, sneezing, and eye irritation.
Additionally, it has the potential to bring on allergic reactions and make asthma symptoms worse in susceptible people.
Small children are particularly at risk because they spend a considerable amount of time playing on the ground and rugs, which are common locations for the accumulation of household dust.
Sanitizing the air, which may contain contaminants such as pollutants, toxins, and allergens, is the primary function of air purifiers.
In addition to this, air purifiers function differently than filters. Purifiers have the ability to not only remove but also sterilize the particles that they remove.
The precise particles that can be removed by an air purifier are ultimately determined by the model that is purchased.
While some versions contain filters that capture particles as air passes through them, other versions may be capable of neutralizing other particles in the air first without filtering out the particles that they encounter.
4.) Holiday Season Home Gadgets: Google Nest Hub
The Google Nest Hub makes assistance readily available in any room of the house.
Because the Google Assistant is built right in, Google Photos will always show you the most recent and best photos you have taken.
In addition, you can monitor and manage all of your connected devices using a single dashboard.
Watching videos on YouTube and listening to music from YouTube Music on a high-quality speaker is as easy as using just your voice.
You can also get a personalized calendar, and information about your commute if you are unsure.
What makes it more amazing is that you can get answers from Google right away. All of these things are possible with the Voice Match.
The Hub assists with the mundane tasks so that its users can focus on the more significant events in their lives.
Indeed, selecting the right home gadgets make your like easier.
In purchasing a gadget for your home, you have to carefully take into consideration the specifications of the said gadget.
Similar to picking the right gadgets for your home, in selecting a house to live in, you have to carefully think the advantages of the said home.
Augusta is the perfect home for you.
Augusta's Southern American-themed luxury house and lot radiate classic charm allowing you to build homes that are sure to become masterpieces.
These developments are set within a spacious landscape of greenery and wildlife.
When it comes to finding the ideal house in Augusta Laguna, Brittany Corporation, which is widely regarded as one of the leading property developers in the Philippines, is unquestionably the company that can meet all of your requirements.
The good news is that they offer a variety of houses for you to pick from, so you can be certain that you will have a home that is a perfect fit for your individual preferences in terms of aesthetics and design.
Suggested Read: 5 Important Weekend Travel Items To Always Have
Suggested Read: Google Arts & culture: Your Virtual Art Companion
Suggested Read: 10 Unique Christmas Gifts For Car Enthusiasts
Suggested Read: the Best Health And Wellness Trends In 2022 
Suggested Read: A Guide To Coffee in Italy