BLOGS
Holiday Themed Motifs And Christmas Events
Hosting a party can be very overwhelming. From making your to-do list in order to prioritize tasks, sending invites, considering which food to cook and prepare, budgeting, down to conceptualizing the motif and theme of your party, everything can be complicated if you will not plan it as smoothly as possible. As a matter of fact, picking the motif for your Christmas party among hundreds of holiday-themed motifs out there can be daunting already, especially if you are the kind of organizer who wants to make everything perfect. After all, parties are suppose to be fun, intimate, and personal. To be able to come up with a motif that suits your personality and caters to the kind of fun your guests want is essential to conceptualizing the motif you should go for.
To help you with your preparation for this year's Christmas events, we curated a list of holiday-themed motifs you can choose from. Get ready to take some notes so you will be able to throw the Chritmas event that your loved ones and friends will bring with as the year comes to an end.
Holiday-Themed Motifs #1: Christmas Lighting Events Tour
Now that the COVID-19 restrictions have loosened up, why not elevate your Christmas event this year, and go around town or the neighborhood to check out lighting even tours? Aside from having to see a huge, bright, and glowing Christmas tree, you also get to enjoy fun music, good food, and strolling the event grounds as you and your loved ones breathe in the holiday spirit. Here in the Philippines, one of the most awaited Christmas lighting events is the UST Paskuhan, which takes place in the University of Santo Tomas in Espana, Manila. The UST Paskuhan is known for the lighting of campus Christmas decorations. Moreover, there will be also a grand concert where famous Pinoy bands are invited to play and jam with the participants. For this year's Paskuhan, only Thomasians and alumni are allowed to come to limit on-campus participation. And so, if you are a Thomasian, do not miss this yearly Christmas event and tag along your blockmates and orgmates!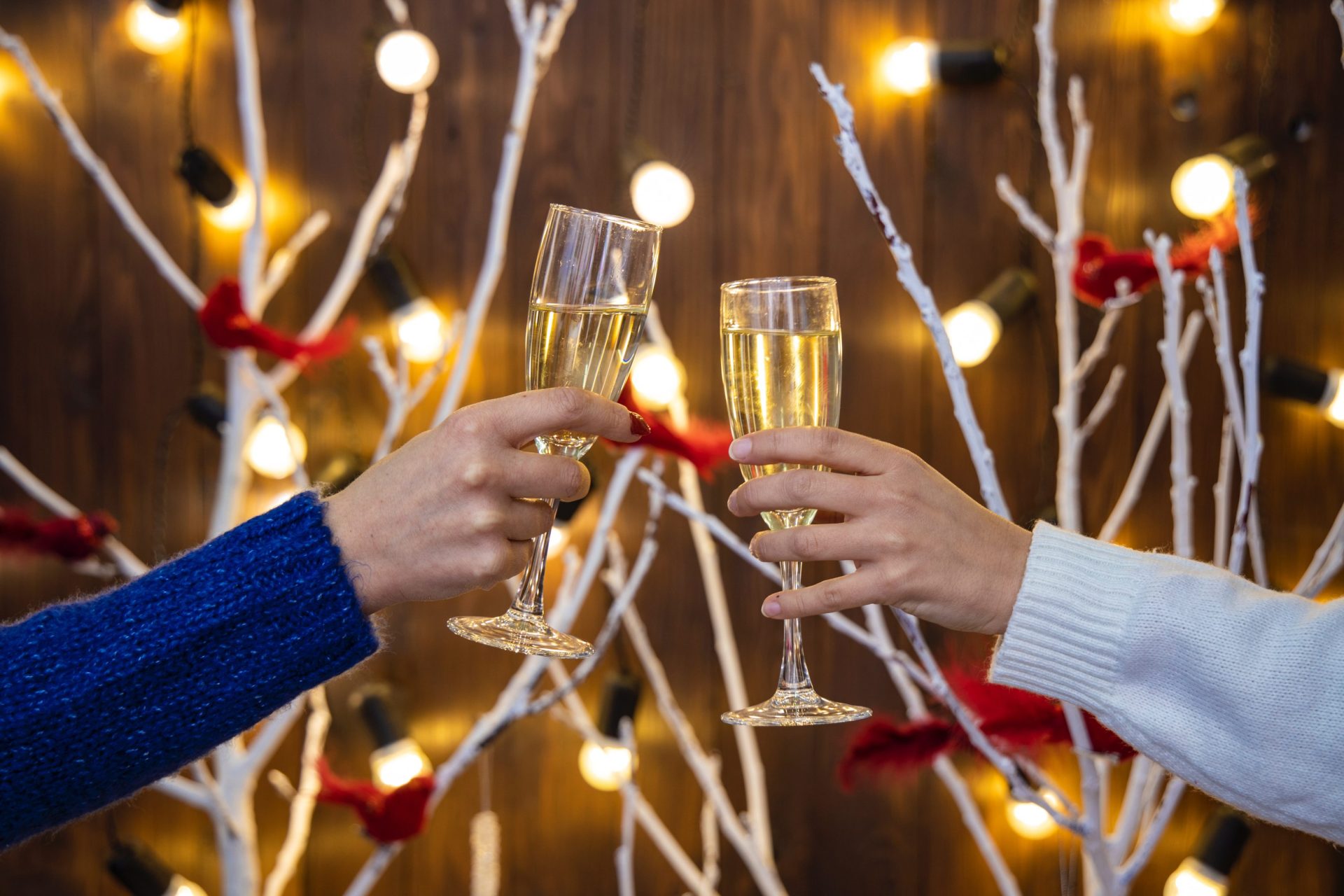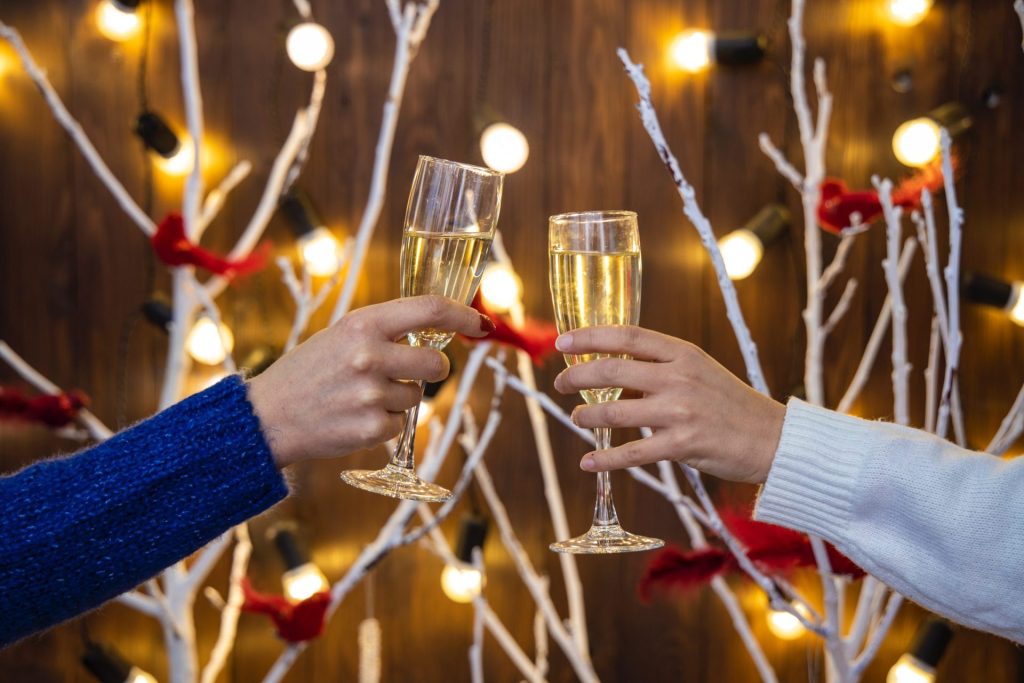 Another Christmas lighting even you can go to is Crosswinds Tagaytay's annual Christmas Display which is the Trail of Lights. For starters, Crosswinds Tagaytay is one of the luxury real estate developments masterplanned by Brittany Corporation. Crosswinds Tagaytay is a 100-hectare Swiss-inspired community.
Crosswinds Tagaytay is the ideal spot to go for every vacation, weekend break, or just some simple quality time with the family because to its characteristics of distinction, originality, and exclusivity.
So as Christmas lights are beginning to sparkle brightly from every direction as the holidays come closer, Brittany Corporation by Vista Land's Annual Christmas Display debuted every November for public viewing at Crosswinds, Tagaytay City, as a way to welcome this holiday season.
The Crosswinds Tagaytay Christmas annual Christmas display took place under overcast night skies and a festive breeze that made it seem like Christmas already. Crosswinds was magically lighted by the splendor of Trail of Lights as holiday enthusiasts strolled around with their loved ones. Families and friends had a great time taking pictures at the enormous Christmas Throne decorated with a variety of lights, visiting the garden at Crosswinds decorated with sparkling lights and vibrant hues, and finding all the other lovely spots on the estate.
Holiday-Themed Motifs #2: Minimal Christmas
A minimalist Christmas means avoiding the stress of shopping, parking battles in overcrowded malls, worrying over what to get your second cousin, and trying to figure out what in the world to decorate for Christmas lunch that will please the visitors. Don't get me wrong, it is lovely to spend time with family over the holiday season, but it is not always that easy.
This is the most useful Christmas theme for people who live in condos or studio apartments. As long as the Christmas decorations are positioned correctly, there is never a space issue. You can be creative and build Do-It-Yourself paper trees that can be placed on side tables in place of a towering Christmas tree. A Christmas wreath can be purchased and hung on the front entrance to greet visitors. With this minimalist Christmas theme, less really is more.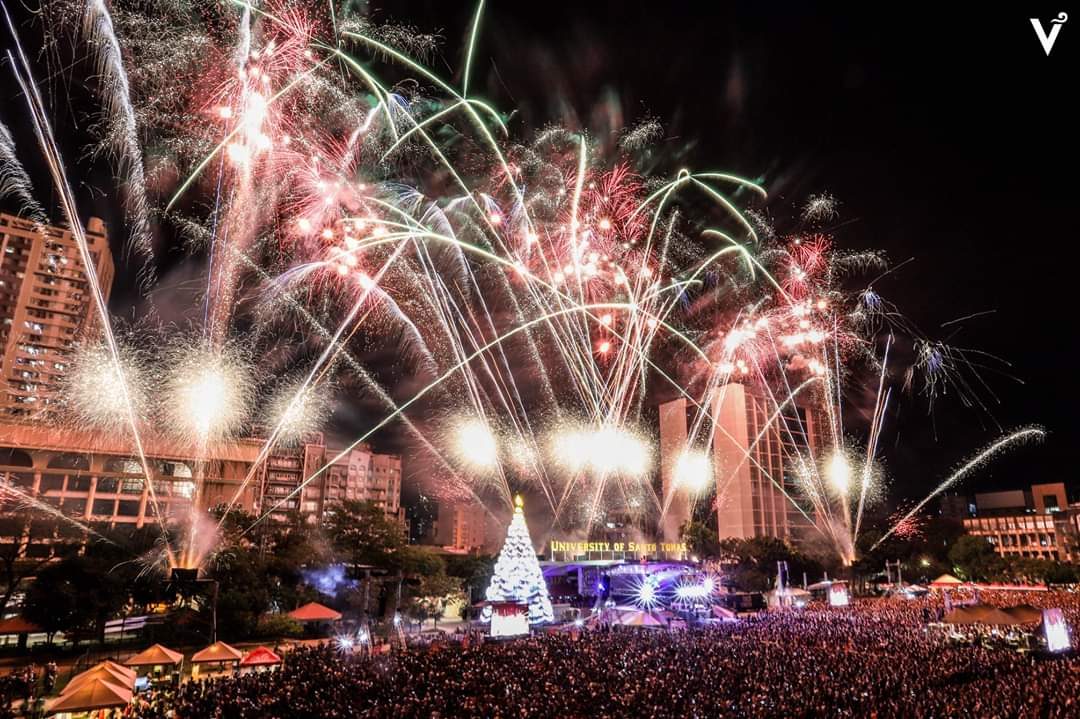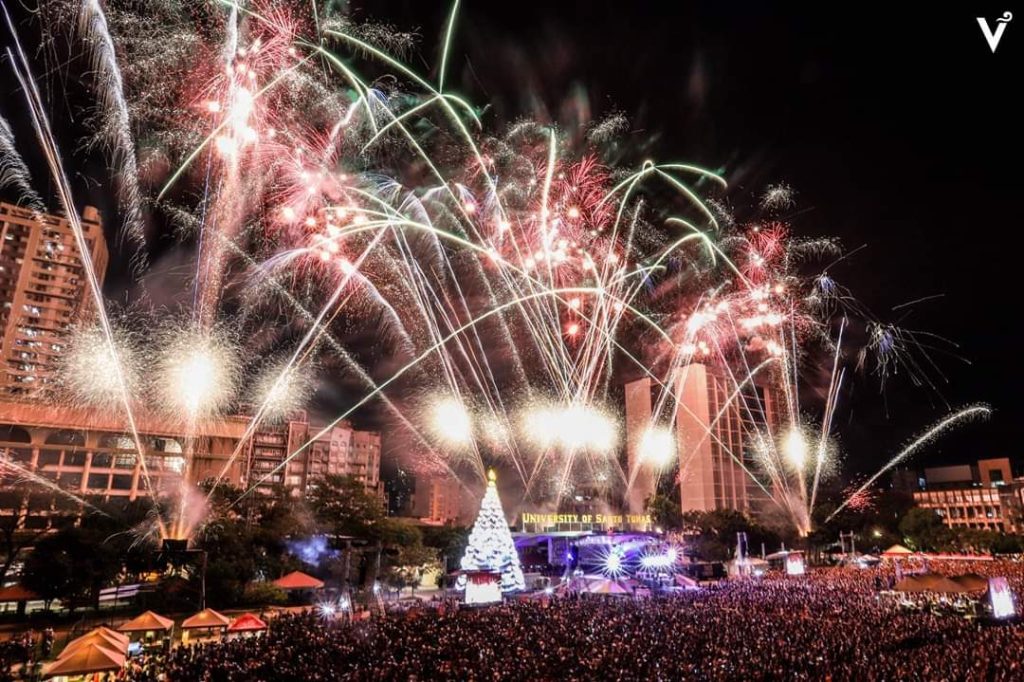 Holiday-Themed Motifs #3: White Christmas
The best way to bring the beauty of the wintry outdoors into any home is to decorate with a White Christmas theme. You're not always limited to using only white when you have a white theme. In fact, it's preferable to mix in various hues to prevent the space from appearing washed out. The pure white color can be replaced with an off-white base color like vanilla, pearl, or champagne. Use ornaments in silver, gold, or even a light sky blue or green to highlight the underlying color.
The center of a white themed Christmas is the white Christmas tree. Choose unusual ornaments and embellish it with gold, crimson, and green hues. But if you already have a conventional green tree, just adorn it with clear lights and ornaments made of gold and silver.
Holiday-Themed Motifs #4: Gingerbread Christmas
Nothing helps you feel festive like the mouthwatering aroma of gingerbread! Gingerbread is not only a delectable holiday delicacy, but it also looks beautiful in homes. Making gingerbread men cookies is not the only ritual associated with the gingerbread man; it has also come to represent Christmas in a way that many families use to adorn their houses.
Many families look forward to the annual Christmas custom of making a gingerbread house. This is one of the best gingerbread Christmas decoration ideas since it allows you to create a lovely gingerbread house and an endearing piece of art in the process.
Your gingerbread house makes the ideal centerpiece when it is set on your dining room table. To fill the room with a lovely ginger scent and make your gingerbread house last for many years to come, you can either make it from real gingerbread, candy, and frosting, or you can make it out of cardboard, wood, felt, and scraps of fabric, paper, and cork.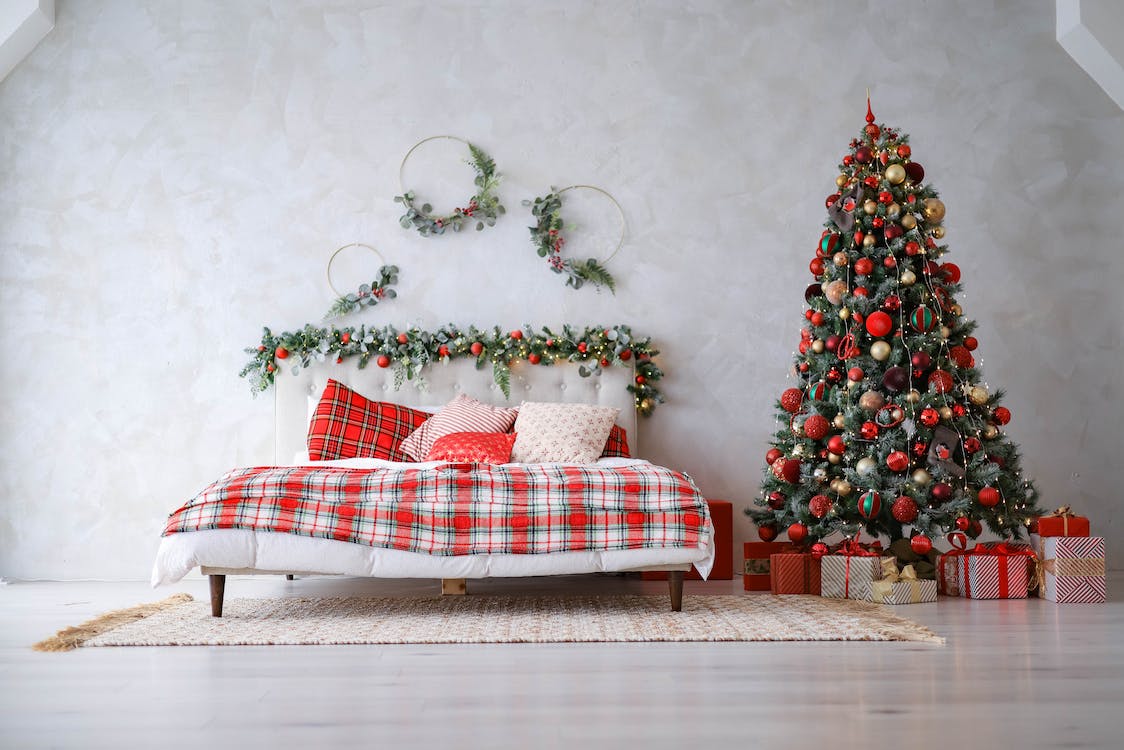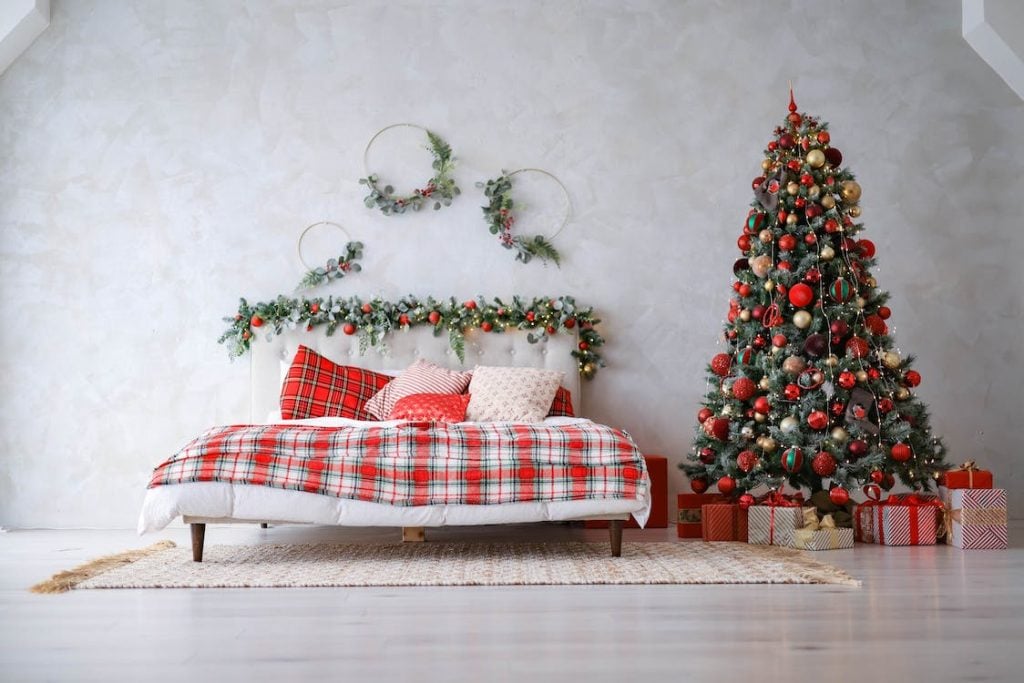 Holiday-Themed Motifs #5: Classic Christmas
Assemble vintage Christmas tree ornaments like Santa mugs, Shiny Brite ornaments, and tinsel. Whatever your personal preference, these Christmas decorations will infuse your home with a nostalgic charm. There are a few DIY Christmas decorations that make excellent weekend projects if you enjoy crafting. Create the paper candles for your tree or create a glittering wreath for your mantel using vintage ornaments.
The traditional Christmas theme is always a good choice. Sprinkle some gold, white, green, and red throughout your entire decoration. To spread the Christmas joy throughout your house, switch your pillowcases and bed linens to festive hues. When you bring guests over, have Santa hats ready for them. Play your favorite holiday music repeatedly to enhance the ambiance.
Conclusion
Whatever Christmas theme you decide on, never forget that this time of year is more than just a time for parties and decorations; it's also a time to give thanks for the blessings and experiences you have had as you usher in the new year.
Suggested Read: Unqiue Holiday Activity To Try In Your Portofino Home
Suggested Read: A Crosswinds Tagaytay Christmas Celebration
Suggested Read: A Luxurious Christmas At Home In Portofino 
Suggested Read: 19 Elegant Christmas Tree Decor Ideas
Suggested Read: What Is Tablescaping