BLOGS
Extendable Tables For Your Luxury Home
The dining table is one of your first furniture "investment" pieces and plays a significant function in your home.
It is typically the focal point of a contemporary dining room, whether it has a classic or more modern aesthetic. And that table typically has a clearly defined shape, consisting of two platforms linked in the middle and supported by a number of legs or pedestals.
However, this furniture has a dilemma:  Huge families require large tables, while a tiny space requires small furnishings. Since the 17th century, the issue has been resolved in a number of different ways.
Introducing the expandable table which is renowned for its adaptability, versatility, and simplicity of use.
What do you call a table that expands?
Extendable tables have the same appearance and functionality as ordinary tables, but they have extra sections of tabletop that let you extend the length as needed to accommodate extra guests or increase your work area.
Although the basic idea of expanding a smaller table hasn't changed much over the years, there are now a variety of extensible table styles with some really fascinating contemporary features. These tables can fit into any space and have three different uses due to their simply adaptable designs. They allow you to customize your space as you like because they may serve as a tiny office desk, a coffee table, and a large dining table at night.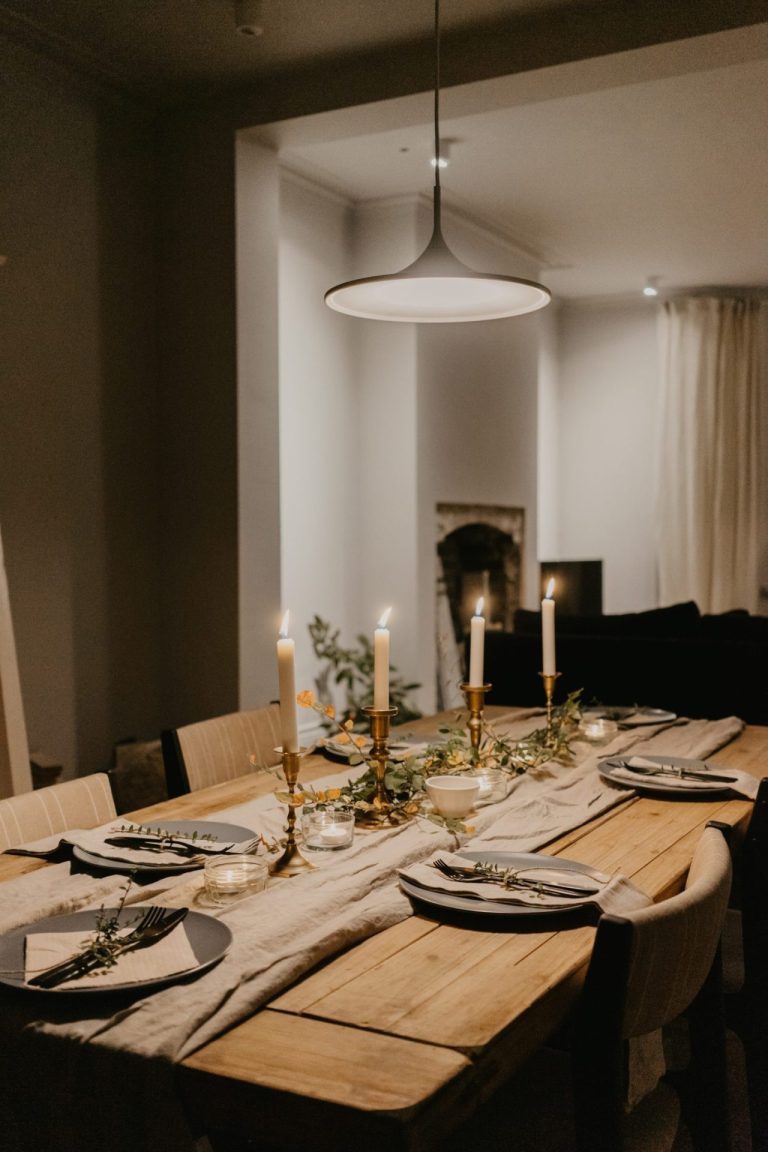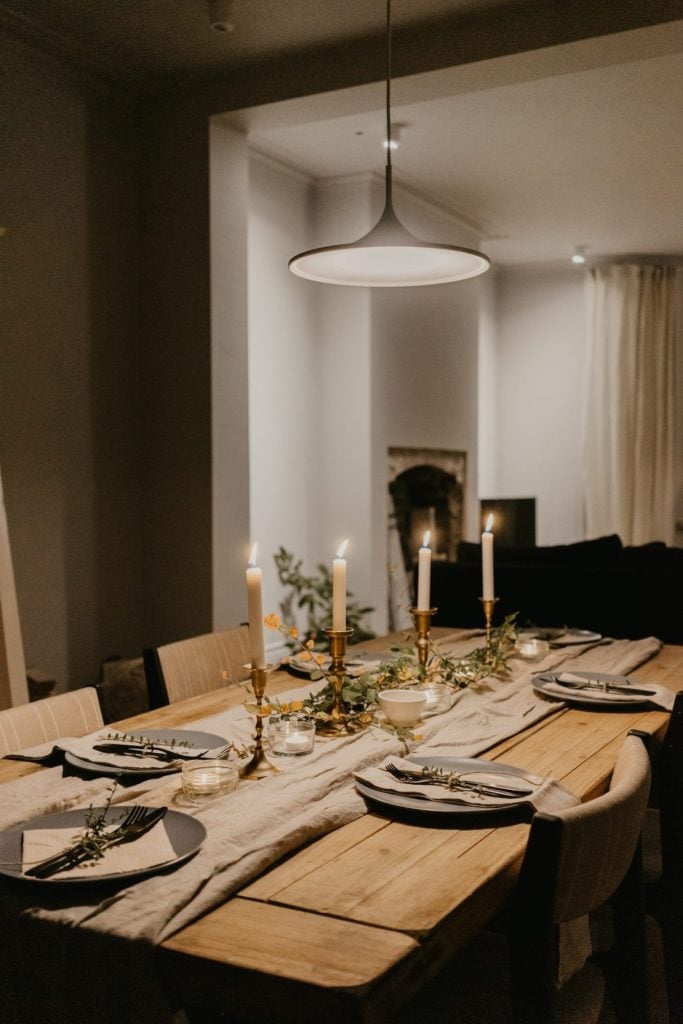 The four main types of dining extendable tables
Drop-in or Classic Leaf Extendable Table
By pulling the ends of this kind of table apart, a space is left in the middle, allowing it to be stretched. In order to form a seamless surface, one or more table extensions (also known as leaves) are subsequently inserted into the space.
Advantages: Sturdy and strong. You can extend your table to the ideal length with tables that support several leaves.
Disadvantages: Since the ends need to be raised and moved simultaneously, extending the table often requires two people. To extend, the table must be empty.
Butterfly Leaf Table
A hinged leaf (or several leaves) for the well-known butterfly leaf table is neatly kept in a concealed compartment underneath its top. It is extended similarly to a conventional table by pulling its ends apart, leaving a space in the middle. The hidden leaves are raised into position and spread out to fill the space once the table has been uncovered.
Advantages: You can expand some styles without changing the basis. Leaves may store themselves. You may extend your table with multiple leaves to the ideal length.
Disadvantages: Similar to the drop-in leaf table, extending longer tables might require two people.
Convertible or Drop Leaf Table
This well-liked, space-saving table design features one or more leaves that are hinged and collapsible and are attached to the ends or sides of the table. Depending on the design of the table foundation, brackets attached to the bottom of the tabletop or the gate legs hold the leaves in place while they are raised when required.
Advantages: Drop leaf tables come in a variety of sizes and forms and are simple for one person to use. To extend, the table does not need to be relocated.
Disadvantages: Leaning on the leaves or placing heavy things should be avoided as there isn't much room for legs when the leaves are down.
Stow Leaf Table
Stow-leaf tables have leaves that may be tidily stored below the surface. Unlike butterfly leaf tables, the table's leaves may still be seen when tucked away, giving it a distinctive, double-layered appearance. When expanded, they resemble drop leaf tables very much but are often stronger and more robust. The extensions for the stow leaf table are hoisted into position with the aid of a smooth gliding mechanism after being slid out from under the tabletop.
Advantages: One person can simply expand the table without interfering with place settings or other diners, which makes it ideal for accommodating unexpected or late guests.
Disadvantages: Incorrect placement of certain of its mechanisms will result in malfunctions.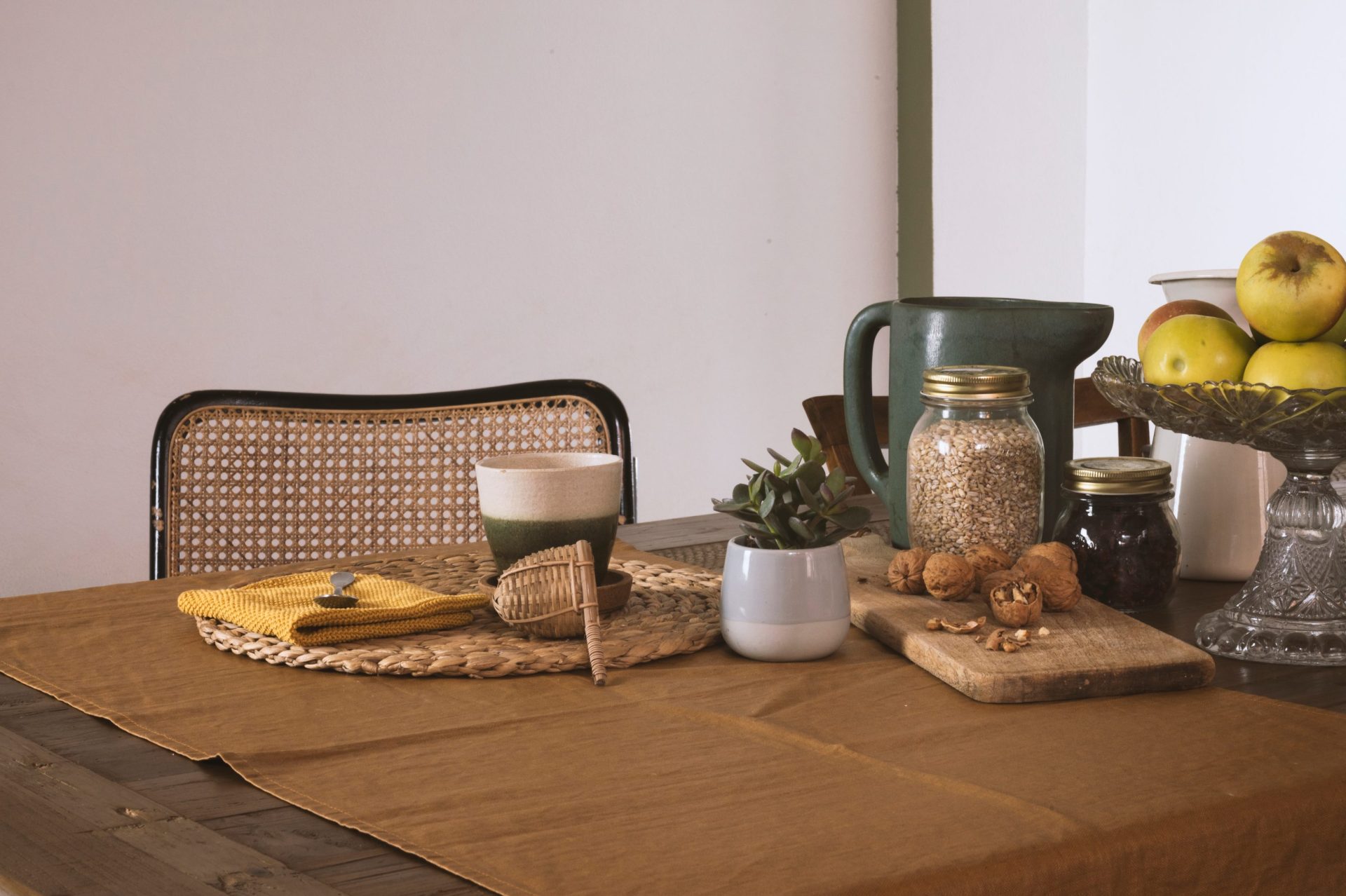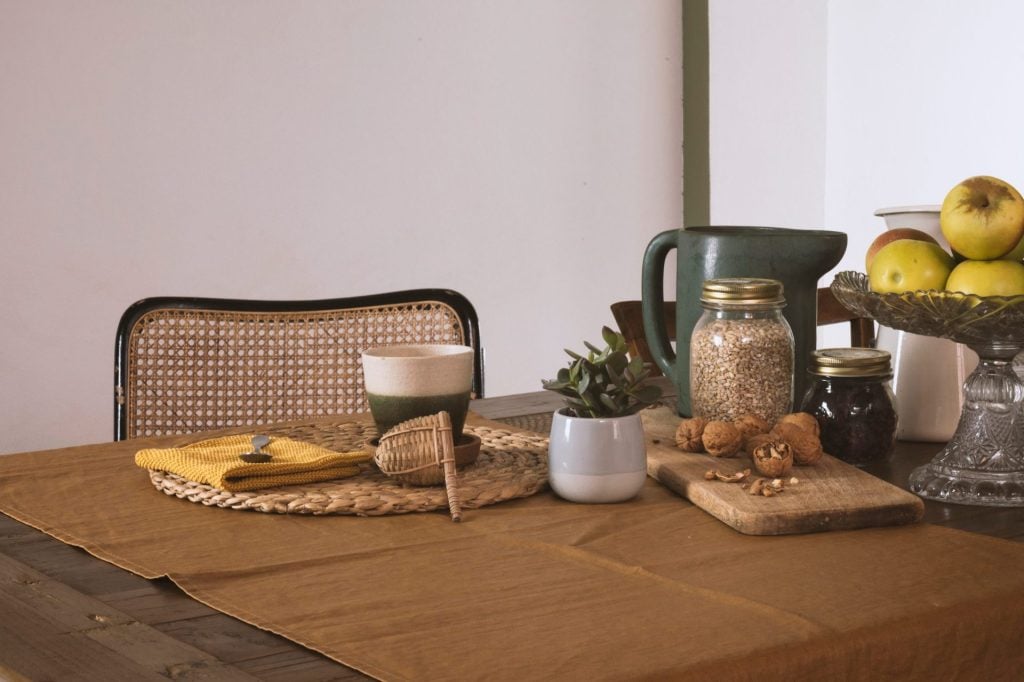 Is an extendable table worth it?
Extendable tables are the clear winner in terms of space efficiency because they take up less room initially and can be simply extended to accommodate more people as needed.
Of course, modern designs today also have a lot to offer in terms of visual appeal. In addition to being utilitarian and coming in a variety of sizes and forms, extendable tables are also visually stunning.
Additionally, you may find items to fit all preferences and spaces thanks to the variety of styles and designs produced from wood, metal, and other sustainable materials.
Things to consider when selecting an expandable dining table
Functionality – Modern furniture these days frequently has two functions in one, like seats with built-in storage. The extended table fits this description as well. In addition to serving their intended purpose, extendable coffee tables can also act as dining tables if necessary.Because of this, expandable tables are fantastic for rooms with limited space. Some extendable tables can also serve as a side table before being extended, expanding their usefulness to include not just your dining area but also your living room. As a result, an extended table is the best option for a smaller home with limited space.
Size and shape – Choose an extensible dining table to make the most of a smaller area if space restrictions are a deciding issue. It is important to take that into account along with the issue of whether round or rectangular tables take up more space. Extendable tables are the clear winner in terms of space efficiency because they take up less room initially and can be simply extended to accommodate more people as needed.The decision you make regarding the shape of the table ultimately comes down to whether round or rectangular tables occupy more room. As there won't be any seating space restrictions caused by corners and angles, round tables typically accommodate more people. A round table also has the advantage of allowing for more intimate meetings because everyone can see one another and the atmosphere is cozier overall.
Design and budget – When picking your ideal table, space efficiency and versatility may be significant considerations, but ultimately your budget and the styles of conventional and extendable tables that are available will determine your final decision. Whether round or rectangular, extensible tables often cost more than ordinary tables despite being more space-efficient. Additionally, there are not as many alternatives for extendable tables as for ordinary tables, and your design choices may be minimal. Regular tables, on the other hand, are more adaptable in terms of design and more reasonably priced.
Durability – A solid wood extensible dining table can serve as the ideal place for your family to interact and do activities. Kids will have plenty of areas to finish their homework while parents can finish their work or pay their expenses at the same time. Additionally, if you work in the same location as your children, you can guarantee that you are there to assist them with their schoolwork.When it comes to wooden furniture, the adage "you get what you pay for" is undoubtedly accurate. Visit a bargain furniture store to discover tables for less money. However, you may also buy tables made of synthetic materials or glued together inexpensively.You'll discover that investing in less expensive furniture ultimately costs more money. This is due to the fact that you'll need to fix or replace it more frequently.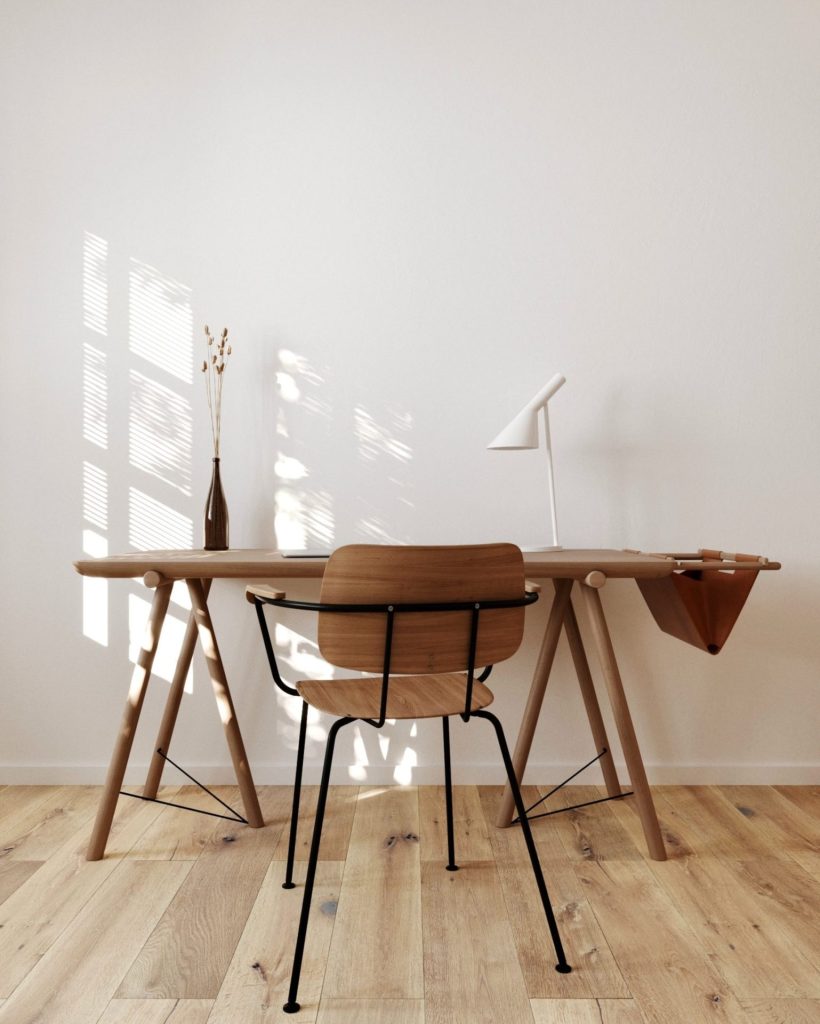 Whatever extendable dining table design you decide on—folding drop-leaf, center-leaf extension, or butterfly-hidden leaves—you may be confident that you've chosen wisely. Even if you only use the extensions once or twice a year, it will still be well worth it when you do.
Naturally, it is still ideal to begin making purchases for a home on your extendable table. The first phase of Portofino Alabang, Portofino Heights, offers gorgeous luxury homes and lots for your family.
The 75-hectare Portofino Heights neighborhood features opulent homes and roomy lots that are between 280 and 1,000 square meters in size. The sophisticated, cosmopolitan Italian design of these opulent houses and lot projects for sale is combined with traditional old-world charm and is surrounded by exquisitely planted gardens and walkways.
Visit these sites to know more about luxury house and lot in Metro Manila.
Suggested Read: Low Maintenance Plants For Your Luxury Condominium
Suggested Read: Involve Your Neighbors In These Creative Activities
Suggested Read: Smart Coffee Tables For Your Smart Home
Suggested Read: 10 New Hobbies To Try Out This 2021
Suggested Read: Luxury Real Estate: Why Venture In It