BLOGS
Explore Paso Robles with The Paso Wine Fest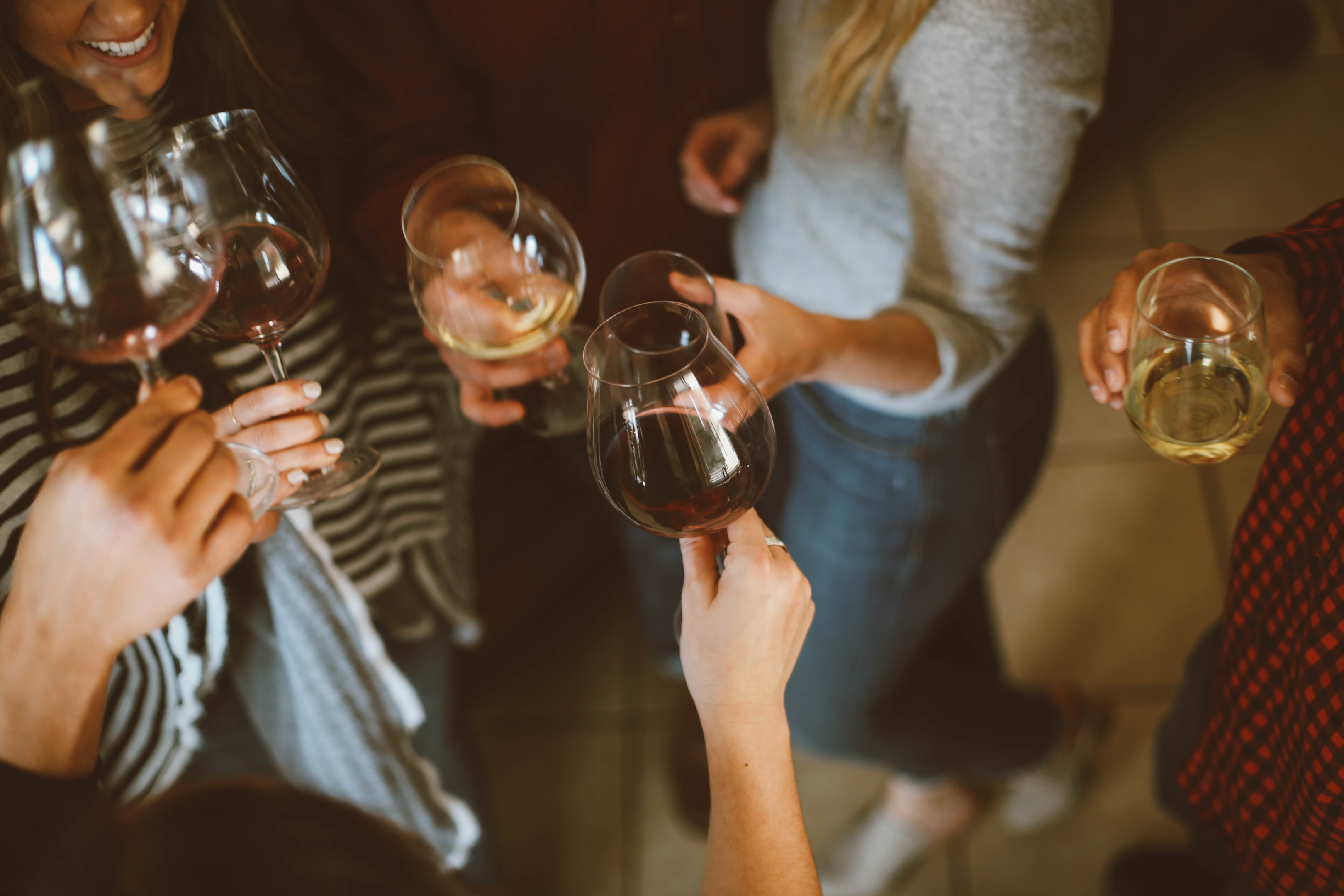 As a nod to its rich viticulture, Paso Robles Wine Country hosts major wine festivals and multiple winery-hosted events all throughout the year. One of which is the Paso Wine Fest, a four-day celebration of wine, wine-friendly food parings, local delicacies, music, and beyond. Explore this and more below.
Wine, Dine, and Unwind
Traveling is one way of experiencing the rich culture, diverse connections, and breathtaking beauty that the world has to offer. Some tourists travel to marvel at unique landscapes or architectural masterpieces like the most beautiful homes in the Philippines and around the world. Others trek, camp, or hike across borders to chase adventure.
Culinary travelers, on the other hand, explore the world to indulge in one of life's greatest luxuries—food and wine. And both wine connoisseurs and casual wine drinkers would agree that when it comes to wine tourism, you simply can't skip the sprawling vineyards and burgeoning wineries of Paso Robles in California.
The quaint town of Paso Robles is nestled halfway between San Francisco and Los Angeles, in one of the premier wine making location in the United States. The Central Coast of California enjoys a distinct landscape and Mediterranean climate that is ideal for growing various types of grapes.
That said, it's no surprise that Paso Robles is home to over 200 wineries that produce blends from widely-popular red wine grapes like Cabernet Sauvignon and Merlot, to white grape varieties like Picpoul Blanc and Sauvignon Blanc.
The Paso Wine Fest: A Delightful Toast to Wine, Heritage, and Culture
If you are planning to visit Paso Robles on your next travel adventure, you should not miss the Paso Wine Fest, formerly known as The Paso Robles Wine Festival. Paso Robles Wine Country Alliance organized the annual celebration to showcase the distinct local experiences that the town has to offer.
The first Paso Robles Festival started in 1983, with 17 local wineries pouring in the Downtown City Park to celebrate their harvest and attract guests. Since then, the event became one of California's most popular wine festivals and has been going on for 40 years. 
After a two year hiatus due to the pandemic, Paso Robles Wine Country Alliance kicked off an all-new Paso Wine Fest on May 19 and delivered new experiences and activities to look forward to.
Over 100 wineries fill Paso Robles Event Center, where guests from all over the world are welcomed to enjoy four days of wine tasting, delectable winemaker dinners, laid-back afternoon barbecues, music, artisan-store hopping, seminars and so much more.
Highlights of Paso Wine Fest include winemaking dinners comprising farm-to-table delicacies and an abundance of Paso Robles wines, like Syrah and Chardonnay. Maker's Market was also set up to showcase artisan wares, alongside bustling food markets and trucks where you can indulge in festival-friendly food on the backdrop of live festival tunes and warm Paso Robles sky.
This year's Paso Wine Fest also went beyond leisure. Two Winemaker Seminars are included to dive into the whole process of winemaking, from the ground to your glass. Needless to say, Paso Wine Fest 2022 set the benchmark of a quintessential wine festival experience in the Paso Robles Wine Country for the years to come.
Explore Paso Robles & Beyond: Discover More of California's Wine Regions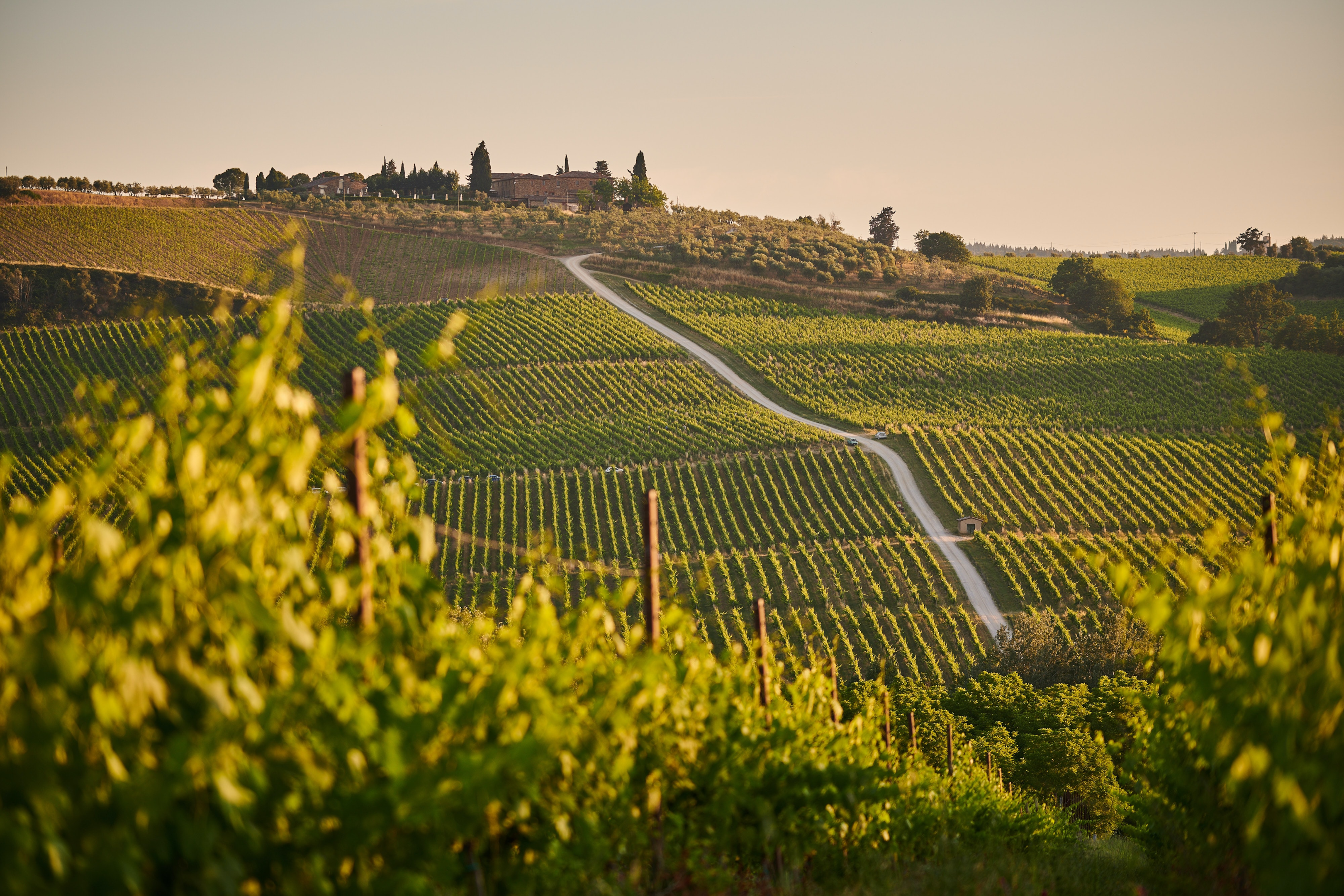 Paso Robles, by itself, already offers an extraordinary wine tasting experience. After all, the area spans to over 270,000 hectares and is home to many of the best prime wineries in California.
But who says your sunny, California wine tour should have only one destination on its wine trail? When you have maximized your experience in Paso Robles, you can extend the adventure by visiting other California wine regions that are not too far away from the area.
The first on your list should be the historic Napa Valley. Just a short drive from the North of San Francisco California will bring you to Napa Valley's beautiful hills braided with vineyards that produce award-winning wines. If you are a Cabernet Sauvignon fan, some of the Napa Valley wineries you should visit are St. Helena, Oakville, and Rutherford.
If you are more inclined to Zinfandel, The Chiles Valley Vinicultural Area will be your Nirvana. Napa Valley is also a place for white wine enjoyers. Have your fill with the wine region's Sauvignon Blancs and Chardonnays.
If you're in the mood for a sparkling wine break, the patio of the beautiful Mumm Napa Winery on Highway 29 is right up your alley. After visiting Napa, continue your trip on the West of the Wine region to visit the Sonoma Valley. You will be rewarded with the best Pinot Noir sip on the estate.
Wake up to Nature's Tranquil Embrace in Crosswinds Tagaytay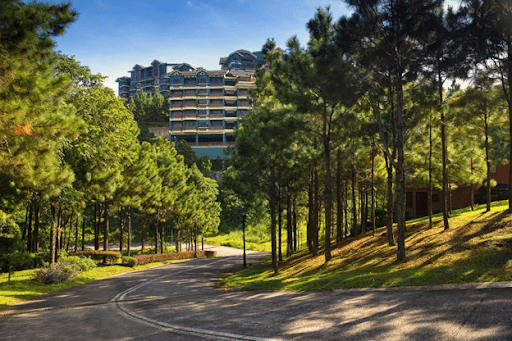 If the rolling landscapes and naturalistic hilltops of California wine regions, like Paso Robles and Napa Valley, make you dream of vineyard living, then, the luxury residence of Crosswinds Tagaytay is your place to be.
Just a short walk from Napa at Crosswinds Tagaytay is a luxury real estate development beautifully tucked in the pine-dotted hills of the city. Crosswinds Tagaytay is an idyllic suburban paradise on its own, where Swiss-inspired homes and luxury condo developments.
A combination of casual elegance, elevated spaces, and a rustic, old-town charm you commonly see on both Swiss and wine country homes. Ahead are the luxury real estate properties for sale in this highly coveted estate.
The Grand Quartier at Crosswinds
Nothing short of grand, The Grand Quartier or The Crosswind Resort Suites consists of spectacular mid-rise luxury condo buildings standing proudly on the highest peak of Crosswinds Tagaytay. The first two Grand Quartier buildings operate as condotels, where you can purchase your own luxury unit to rent out or to serve as your home.
The six-story Grand Quartier III building, on the other hand, is where the world-class leisure amenities like swimming pool and fully-equipped gyms are located.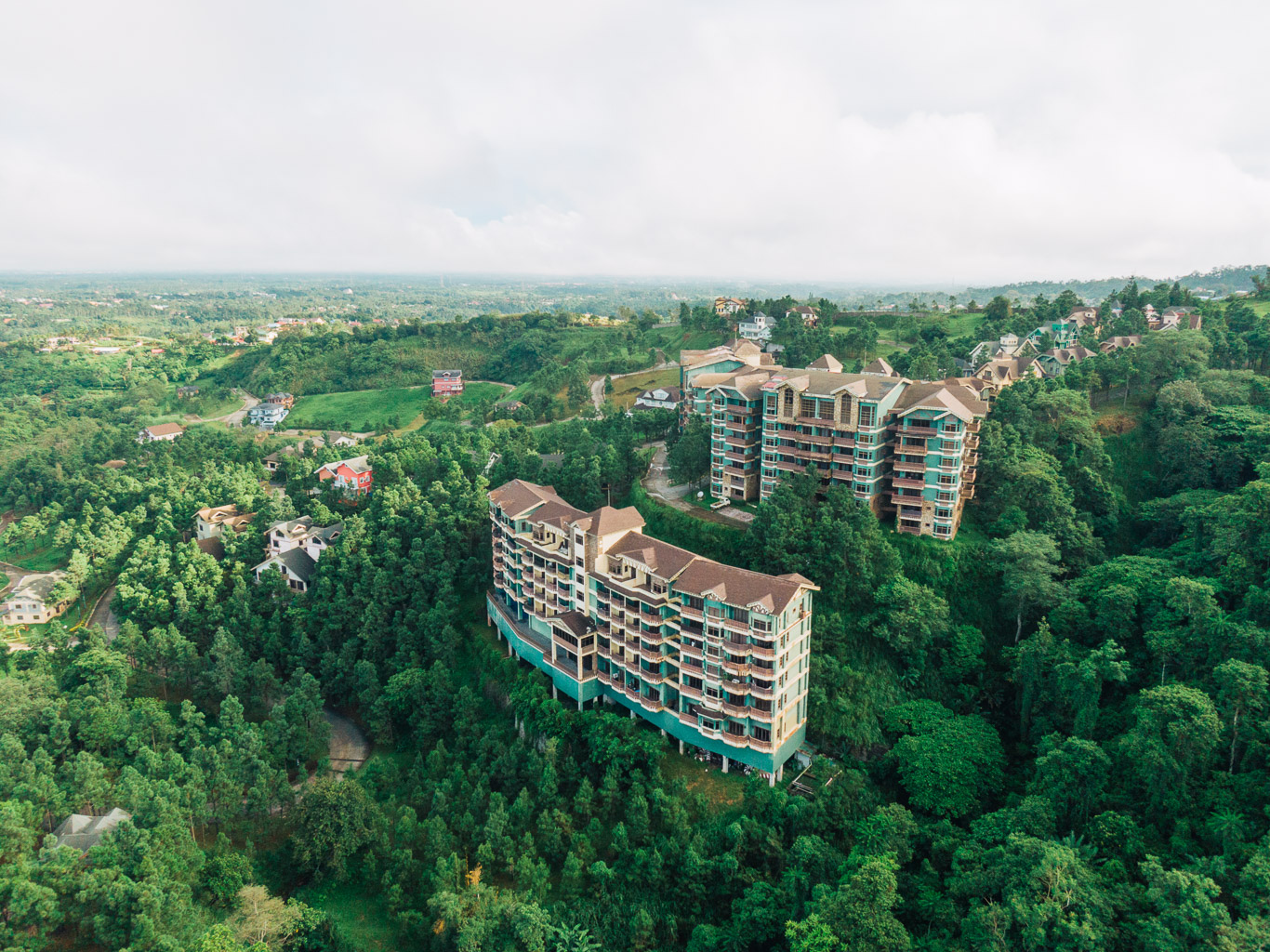 It is also worth noting that all one-bedroom and two-bedroom luxury condo units in the Grand Quartier are complete with their own private balcony, which is an ideal setup for intimate al fresco dining or for your own wine tasting session at home.
Simply grab a glass of Paso Robles Cabernet Sauvignon, add some wine food pairings on the side, and bask in the panoramic view of nature under the golden Tagaytay sunset.
The Alpine Villas at Crosswinds
Another promising luxury condo development inside Crosswinds is The Alpine Villas at Crosswinds. It is where an array of up to eight-story towers exclusively made for low-density luxury living will soon rise. Currently, on its fourth tower, Alpine Villas will definitely be a swiss condo escape.
Alpine Villas is an investment that provides a luxurious lifestyle. Alpine Villas will soon provide its homebuyers and future investors with the opportunity to own a lavish and elegant residence. Crosswinds Tagaytay's commercial district will soon be populated by structures modeled after Swiss chalets.
Brittany Corporation's luxury condominium, meticulously designed to place everything within easy reach, raises the bar for the next level of luxury living – security, exclusivity, tranquility, and serenity. The luxury condominium for sale is available in two unit types: studio and one-bedroom.
The condominiums at Alpine Villas offer a breathtaking view of the Crosswinds neighborhood and the city's lush vegetation. The location of Alpine Villas is a major factor that investors consider when deciding to purchase a unit. An investment of unmatched value is a way of life in which everything is within easy reach.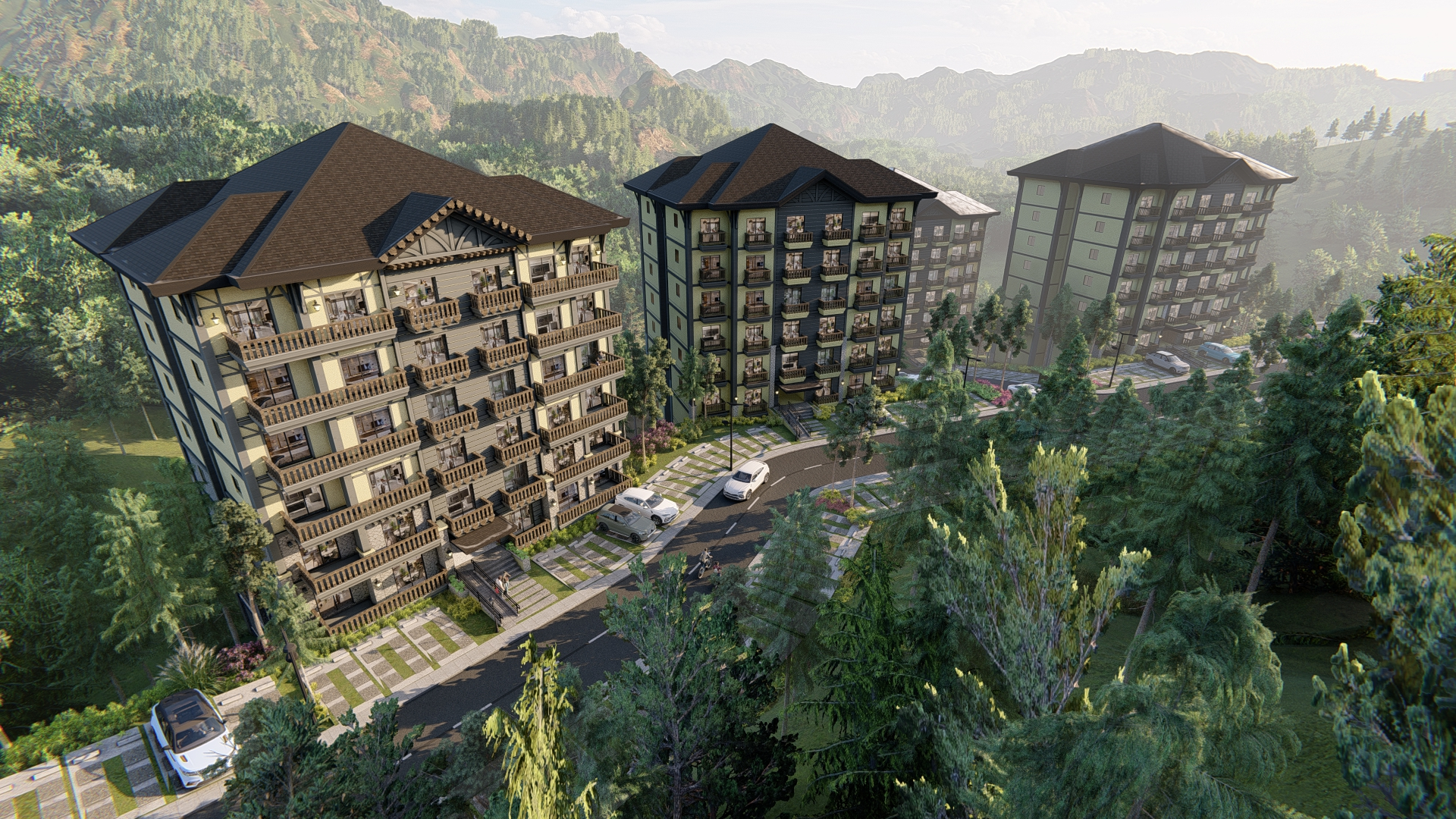 Bernese Tower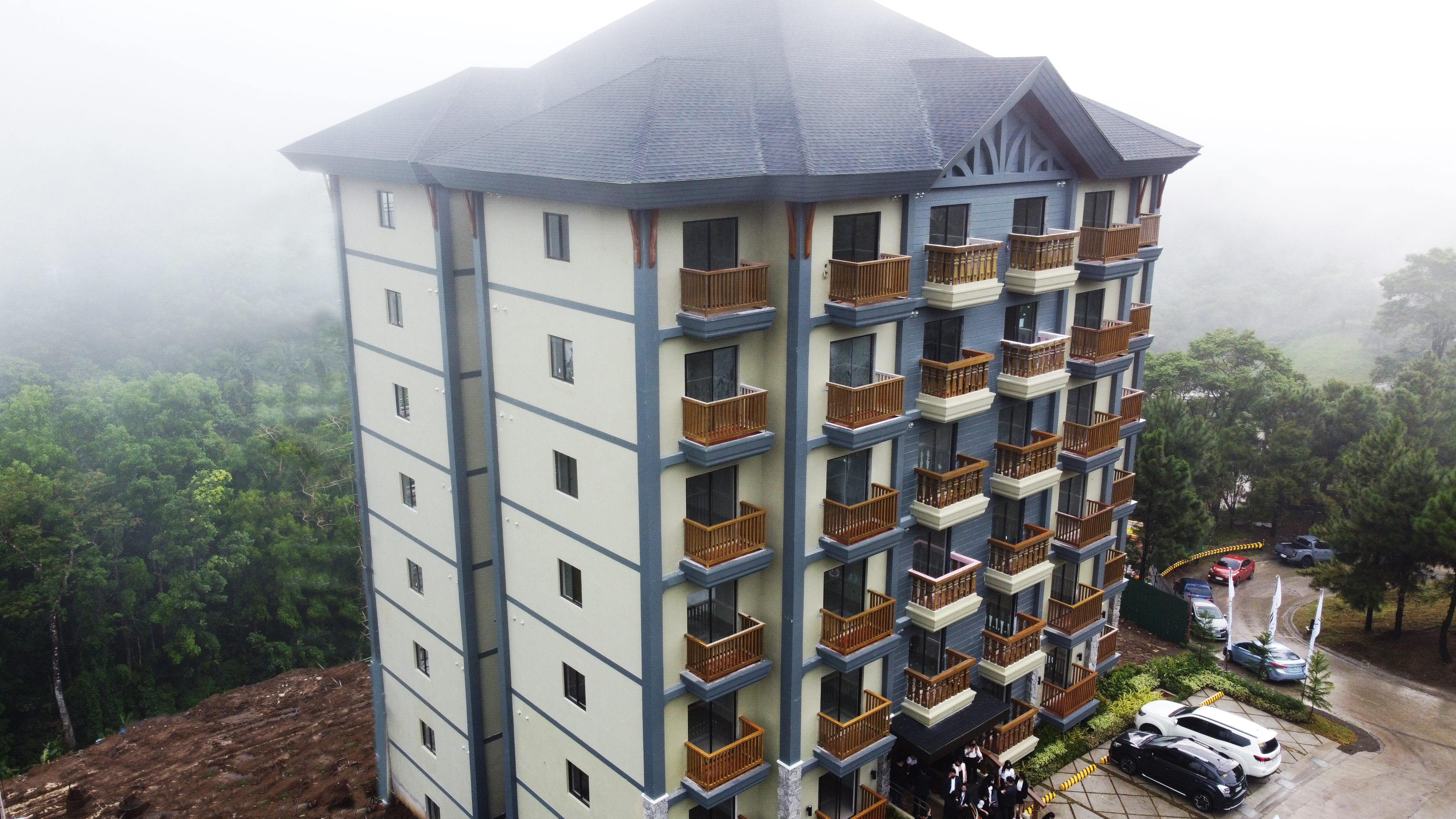 Brittany Corporation has unveiled Bernese, the first tower of the Swiss-inspired condominium – Alpine Villas.
Bernese has a magnificent view of the exclusive community of Crosswinds, the lush green foliage of pine trees, the open green spaces, and the commercial strip. Bernese was completely sold out following its debut last year.
Blanc Tower
The second tower of Alpine Villas, Blanc, is named after Mont Blanc, the highest peak in the Alps. The studio and one-bedroom units at Blanc at Alpine Villas will be available for purchase in the first quarter of 2023.
Brienz Tower
Alpine Villas' Brienz tower is named after Lake Brienz in Brienz, a Swiss chalet village famed for its stunning mountain scenery and breathtaking views. A total of 89 units will be built in Brienz, with a mix of studios and one-bedroom apartments with balconies. Also available for a private and relaxing staycation are three single-loaded gallery levels.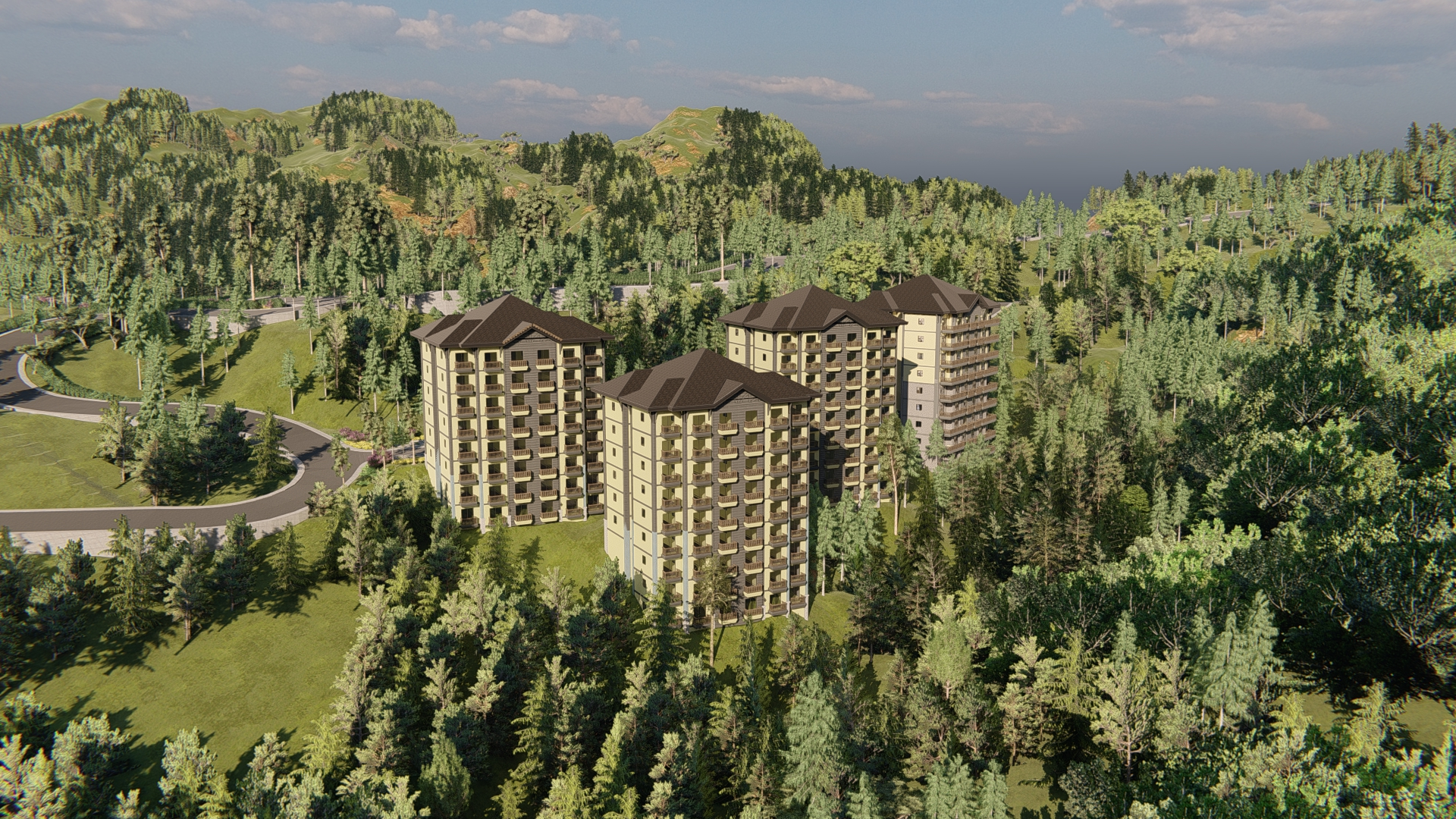 Biel Tower
Biel is the last tower in Alpine Villas' first row. This fourth tower was recently launched to the public offering larger unit sizes, more open spaces, upgraded features, and the greatest view of the exclusive Crosswinds community. It will also be the only one to have enhanced features.
One of Alpine Villas' luxury condos is the perfect place for those looking for a peaceful retreat from the city's hustle and bustle.
Lausanne at Crosswinds
Lausanne at Crosswinds is a luxury residential development sprawling at the highest peaks of Crosswind Tagaytay.  Spanning to 24-hectares, Lausanne is the perfect blank canvas for your next dream luxury home. It offers a premium selection of luxury lot-only properties.
The lot sizes range from a generous 322 sq.m. to a spacious 596 sq.m., which is ideal for starting families looking for a peaceful home outside of but not too far away from Metro Manila.
Owning  a property in Lausanne is like having a "patch of heaven" on the Earth. It gives you the perfect panoramic views of Tagaytay's lush hills, the calm Laguna de Bay stretching along town, and the relaxing Metro Manila Skyline.
The raw openness and high elevation of Lausanne at Crosswinds also seemingly transports you to the sprawling and sun-kissed vineyards of Paso Robles and Napa Valley or the high-altitude chalets or penthouses in the Swiss Alps.
Despite its suburban appeal, Lausanne is not excluded from life's modernities. In fact, the commercial strip inside the enclave features some of Tagaytay's most Instagrammable leisure hotspots.
These include the Windmill at Lausanne and the iconic Giant Red Chair. You can also get your own taste of California Wine Country with the beautiful wine cellars and must-try dishes of NAPA at Crosswinds.
Bringing Your Dream Vacation Destination Closer to Home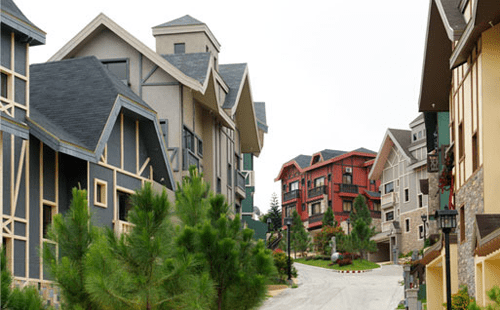 Imagine waking up to the enchanting view of sweeping Tagaytay vistas and coming home to Swiss-style chalets or luxury condos warmly embraced by over 35,000 pine trees—the breathtaking beauty, exclusivity, and grandeur of luxury homes under Brittany Corporation is truly second to none.
NEXT READ: Milestones For Brienz and Blanc at Alpine Villas
NEXT READ: The Most Luxurious Homes in the World
NEXT READ: Best Places To Unwind in Laguna
NEXT READ: The Best Wine For Every Occasion