BLOGS
Buying Real Estate in the Metaverse
With the combination of augmented reality (AR), virtual reality (VR), and video, Metaverse aims to digitalize the actual world. Real estate in the metaverse appears to be capturing investors' attention. With unprecedented million-dollar purchases reported every other week, the volume of property deals in the metaverse has been making headlines.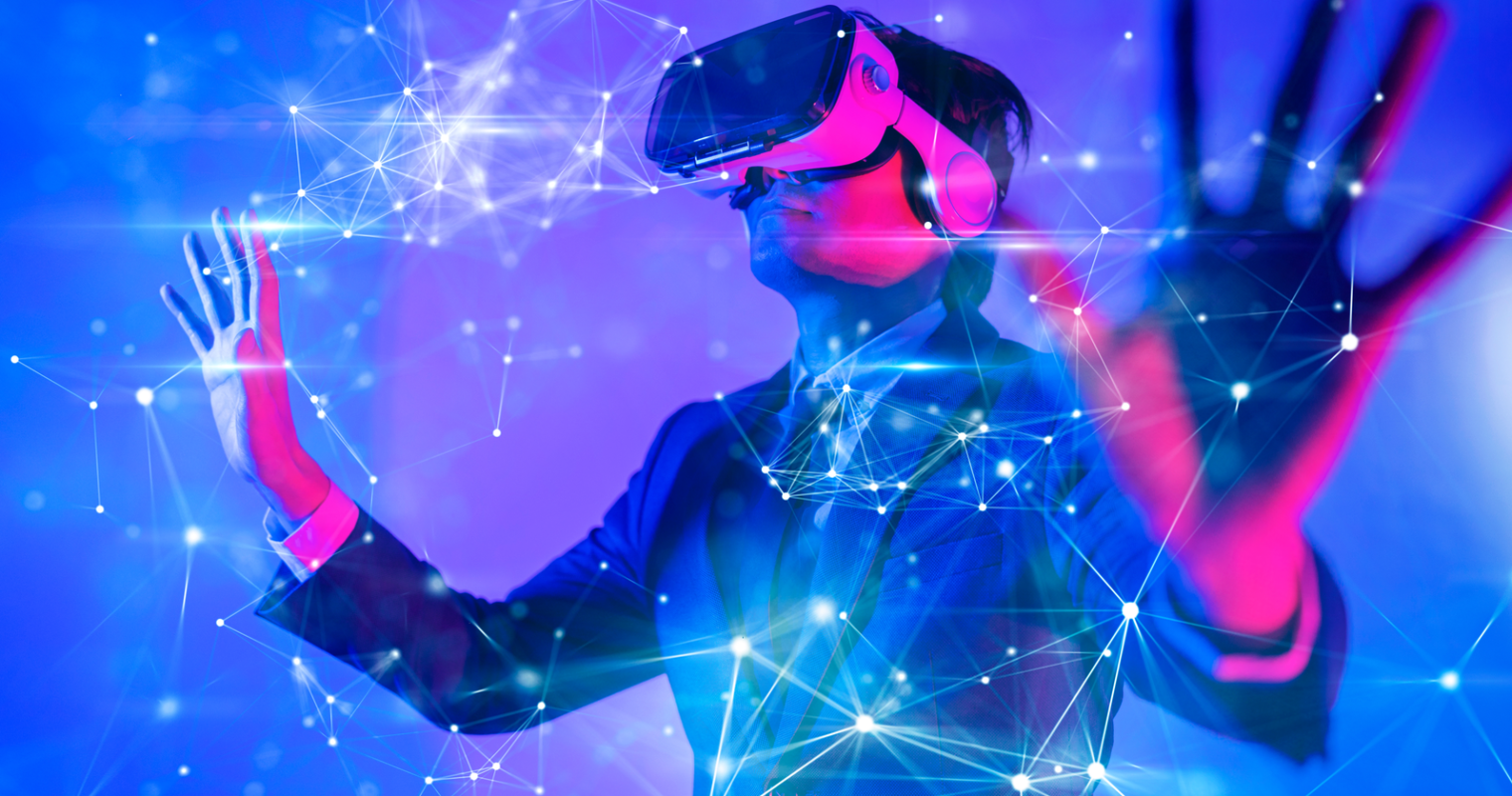 Users can work, play, and communicate with pals in the virtual world using their digital avatars in the virtual universe. There are many things to do in the metaverse, from organizing a meeting to taking a virtual globe tour.
Real Estate in the Metaverse?
Real Estate in the Metaverse, Metaverse Land, or Metaverse real estate is land parcels in virtual worlds. They are pixels in the most basic sense.
A metaverse's realm is typically divided into distinct areas, including free land parcels that people may readily purchase and utilize for a number of purposes.
This land can be bought, sold, or swapped in the form of non-fungible tokens (NFTs) in return for cryptocurrency or even fiat currency.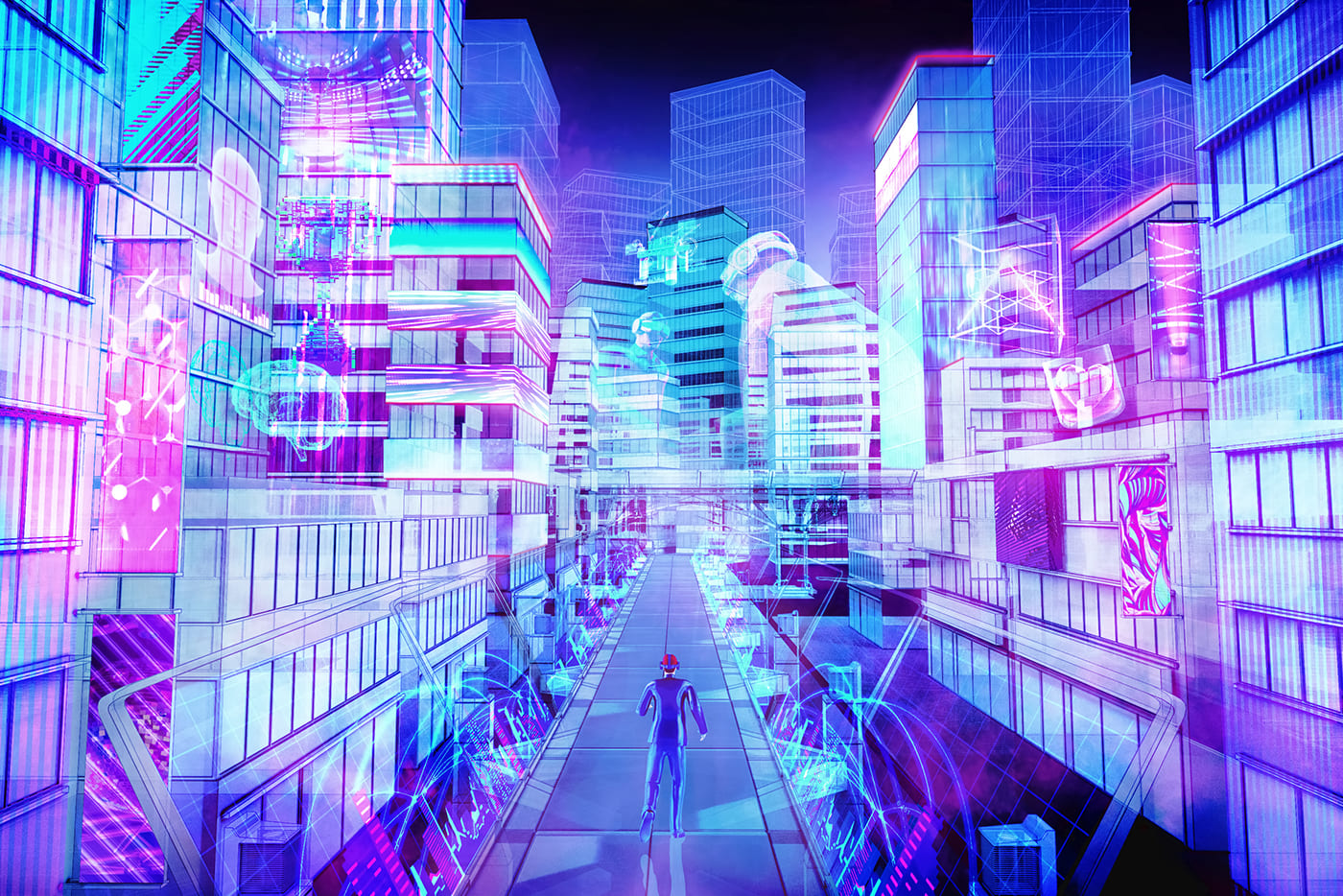 Real Estate Metaverse Ownership
The ownership of the land and the digital assets on it can be easily verified because they are NFTs. Every transaction involving metaverse land is made public. Users can buy a plot of metaverse land through the platform's marketplace or through a third-party NFT platform like OpenSea or Rarible.
The rise in the popularity of technology has resulted in significant revenue. For developers and sellers, the virtual real estate business is already bringing in large sums of money, and the market is just growing.
In 2021, the global market for metaverse properties increased by 700 percent, reaching $500 million. As if that weren't enough, the market is predicted to double in size to $1 billion by 2022.
What can you do with the Real Estate in the Metaverse?
Many have accused certain investors of fostering a speculative NFT market as virtual land prices have soared to new highs. The frenzy is fueled by more than simply price speculation.
For many other users, landing in the metaverse means the chance to profit from virtual assets and experiences taking place there. Some of the revenue-generating trends currently in play range from renting to controlling metaverse land are:
Land Flipping
Users can buy a plot of virtual land and then resell it for a profit.
Infrastructure Development
Rather than allowing a plot of land to remain idle, many users are choosing to construct a variety of virtual properties on it, either for themselves or for other users to utilize. Digital casinos, bars, concert venues, NFT galleries, stores, and much more are all included.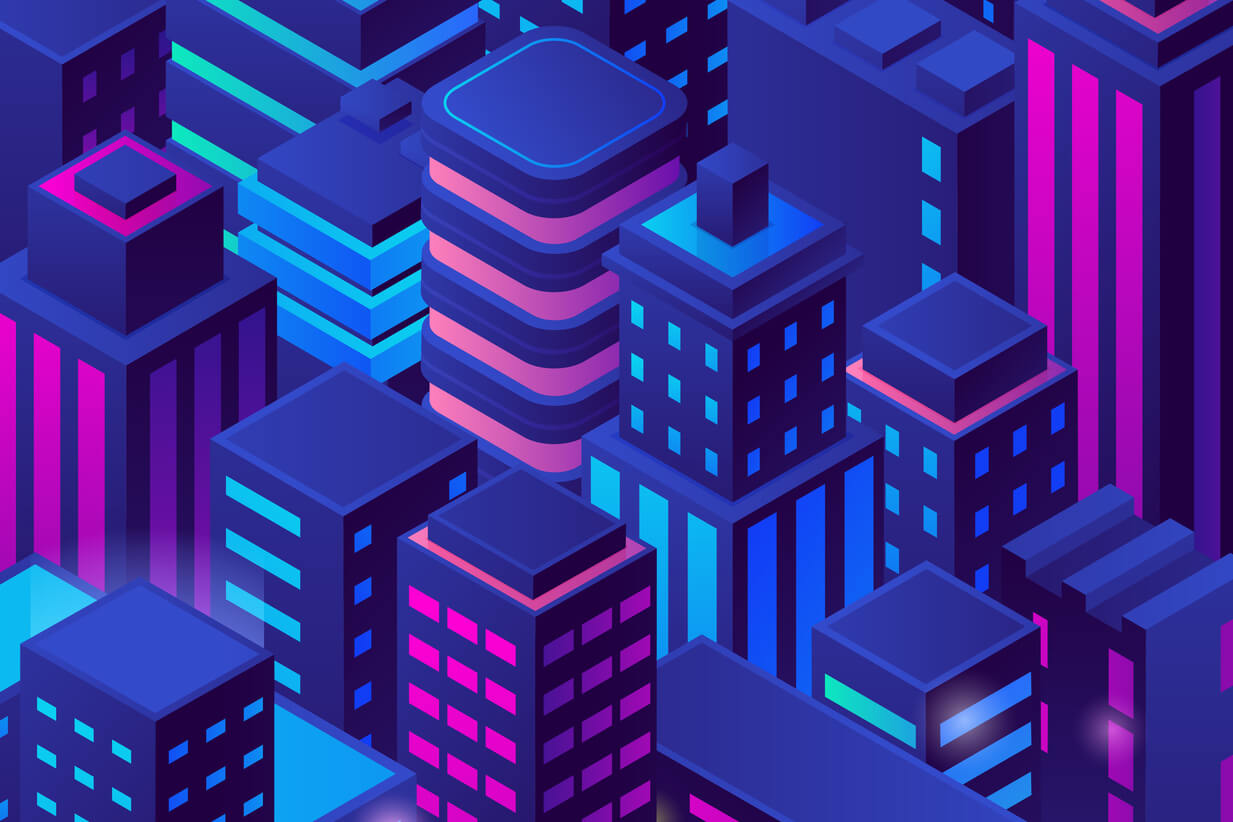 Brokering
Because of the popularity of land NFTs, professional real estate brokers have emerged, who, just like in real life, connect sellers with potential purchasers or just advise clients on how to effectively manage their metaverse properties.
Services and events
The metaverse is intended to enhance our existing online experiences while also facilitating the creation of new ones.
As a result, metaverse land is being used to host events and provide services. Users in metaverses like the Sandbox are encouraged to create and distribute mini-games and instructional activities for the benefit of others in the community.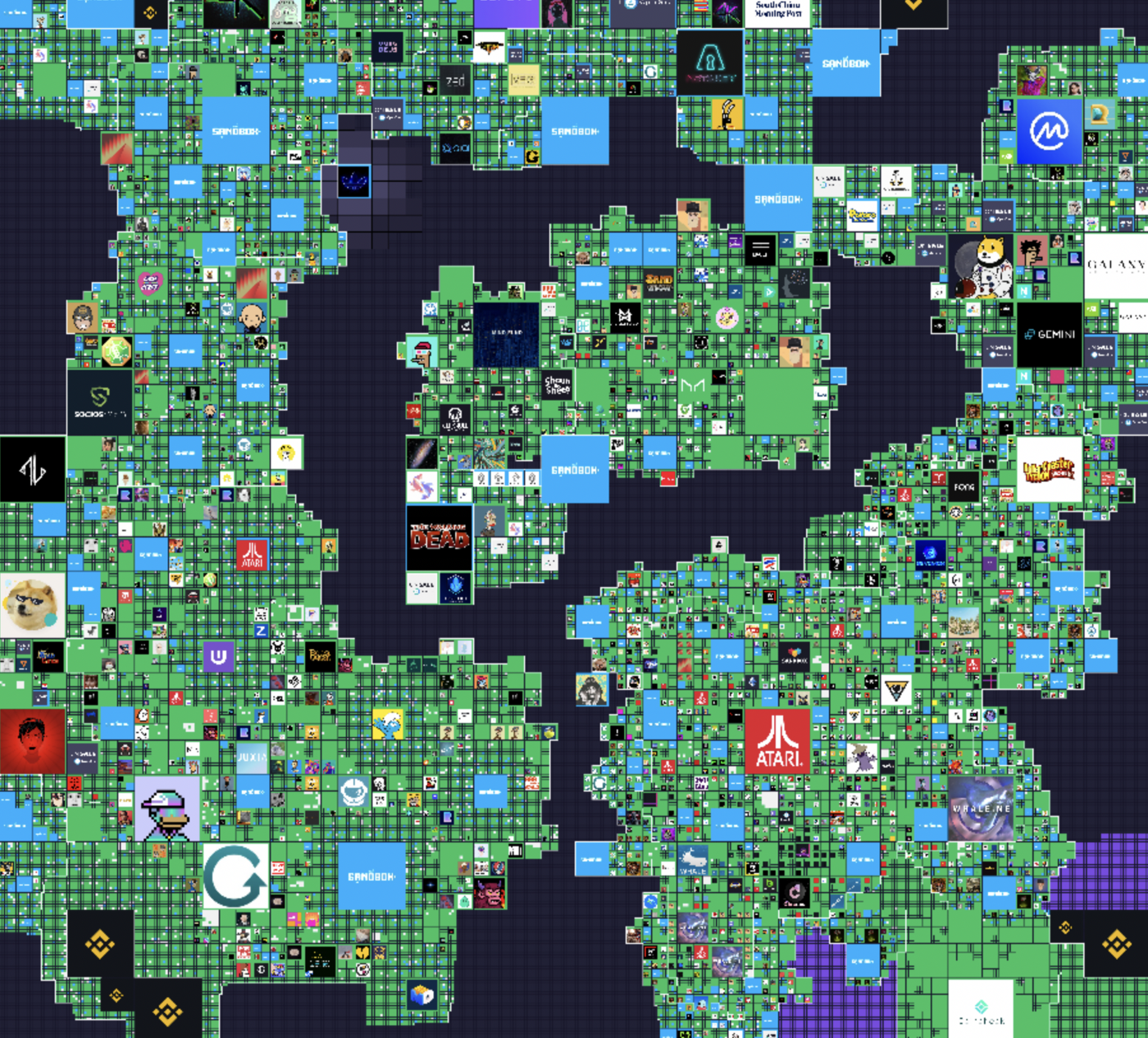 Advertising
Areas of the metaverse with a lot of foot traffic are becoming increasingly desirable for advertising. Owners of that land can rent it out and allow businesses to advertise their goods and services there.
How to Purchase Real Estate in the Metaverse
Buying and selling land in the metaverse follow the same principles as NFT transactions. This shouldn't be too difficult in most cases.
To begin, most metaverse systems are easily accessible via a desktop platform, providing interested buyers with a snapshot of available land as well as key details such as location, total area, average prices, utility potential, and transaction history.
Once decided on a piece of land to buy, one can either use the metaverse's own marketplace or use a secondary NFT platform like OpenSea or Binance NFT.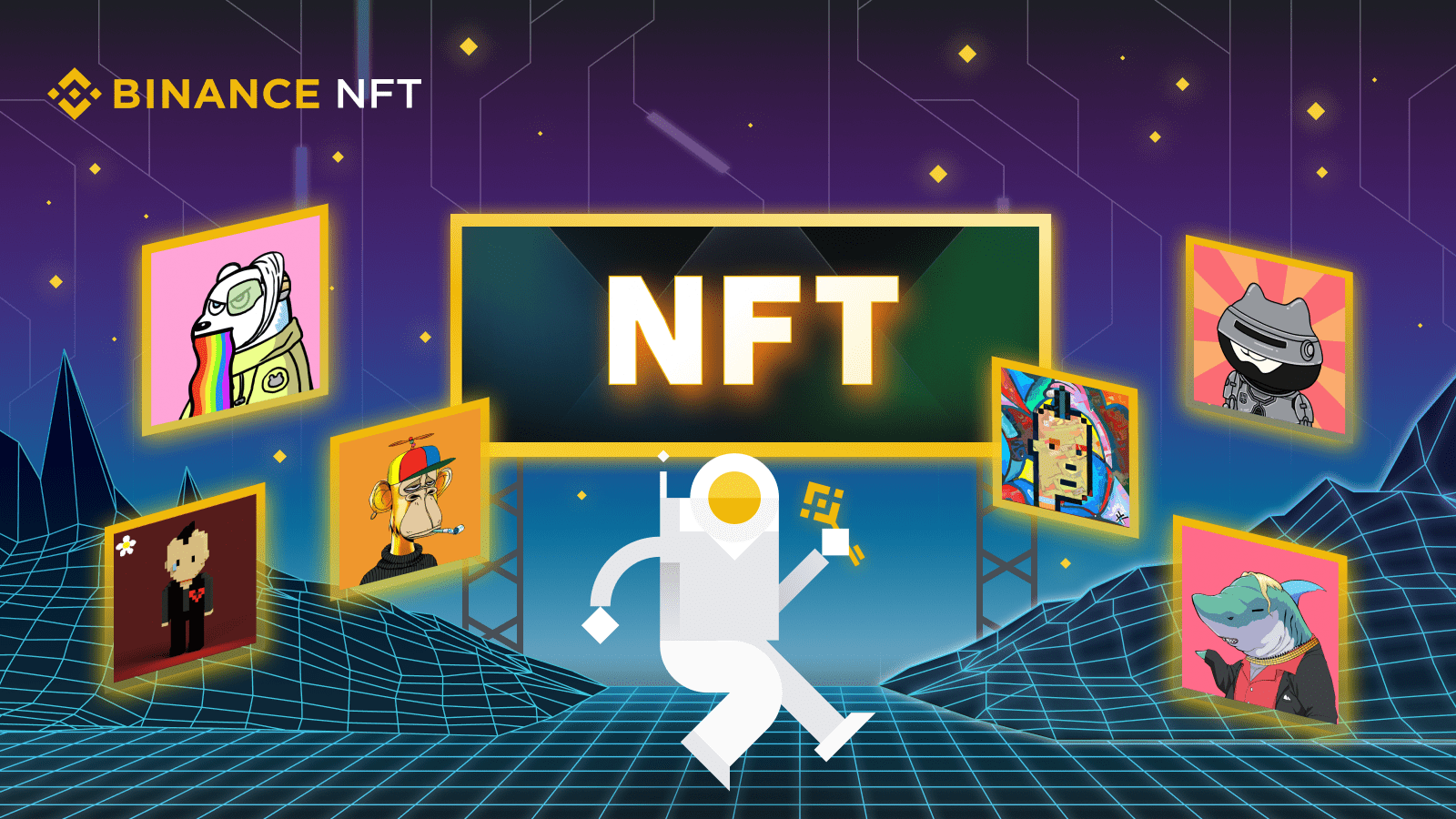 Keep in mind that land in the metaverse is traded in NFT, and the deed of ownership is recorded on a blockchain. These assist owners in avoiding fraud and other mishaps.
Make sure you go through the following steps before making any real estate metaverse purchases:
To make transactions in most metaverses, having a cryptocurrency is a must. A digital wallet will, of course, be required to store a person's virtual money and digital assets. The wallet used will be determined by the metaverse platform.
It's recommended to use a digital wallet that is directly integrated into the web browser for the best experience.
MetaMask and Binance Chain Wallet are two of the most popular digital wallets. The chosen crypto wallet must support the currency of the virtual project that one wants to invest in. In most cases, metaverse platforms will indicate which are favored and how to connect them.
To complete transactions, one will need enough metaverse's in-platform currency, as specified in the preceding step. On exchanges like Binance, Coinbase, and KuCoin, you can quickly buy some of the most popular currencies including $MANA, $SAND, and $ETH.
3. Choose a Metaverse
Unless one already has a virtual land project in mind, a buyer should weigh the possibilities before making a decision.
Virtual lands are sold on top platforms like Decentraland and Sandbox using currencies like MANA and SAND. The size and amount of land will differ from one metaverse to the next.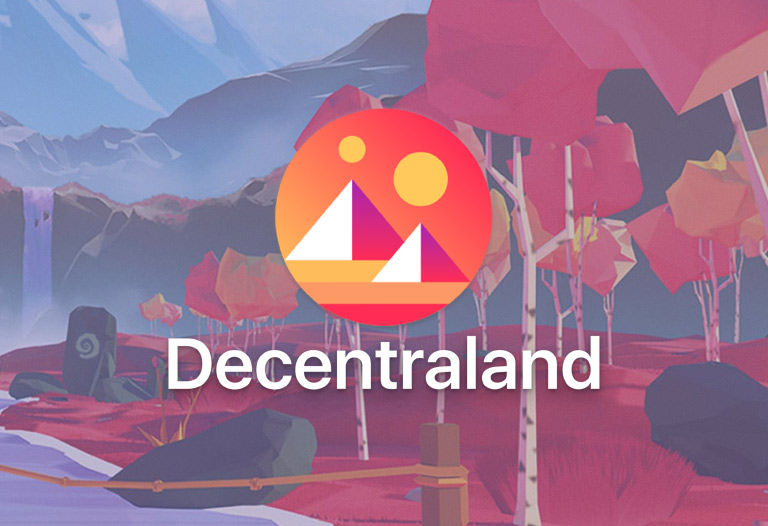 The buyer should be able to readily examine details like pricing, total size, and the current owner throughout this phase.
4. Confirm the Order
Buyers can simply go to the metaverse's marketplace (or a third-party site) and click buy once they have their digital money in their digital wallet and have chosen a plot of land.
They should be able to see their NFT in their wallet once the real estate transaction has been confirmed and executed.
Furthermore, they will be listed as the new landowner.
That's all there is to it. One can then decide whether to keep the property for a time, develop something on top of it, or re-list it and sell it for a profit.
What is the future of real estate metaverse investment?
In the long run, this will be determined by the metaverse's future. Certainly, some of the world's most powerful and important companies, from Facebook (also known as Meta) to Microsoft and Nvidia, are betting big that it is the "next generation" of the internet.
If this proves to be the case – and the metaverse becomes as vital to business and society in the next 20 years as the internet has been in the previous 20 – digital real estate will become a more fascinating and useful asset.
Another fascinating and useful asset: Luxury House and Lot
If one is still not convinced to invest in real estate in the metaverse, luxury real estate is a great alternative. Real estate has traditionally been one of the safest and most popular investments on the planet.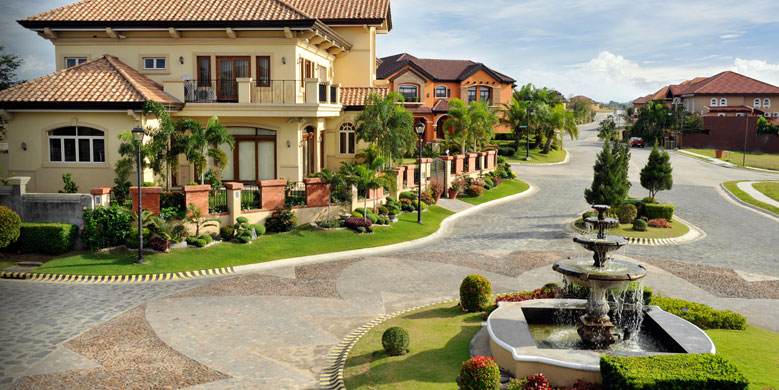 With a diverse range of holiday spots, thousands of intriguing tropical islands, and a relatively low cost of living in comparison to the rest of the globe, owning real estate, particularly a luxury house and lot in the Philippines, is a wonderful addition to anyone's portfolio.
Purchasing a luxury house and lot gives more control than other investments.
One has the option of purchasing a single-family home, a townhouse, a waterfront villa, or a condominium unit as a luxury investment. At any time, the market offers a wide range of property kinds.
Furthermore, one is free to do whatever they choose with the physical property. Either retain it as is and wait for the value to rise over time, or flip it and sell it for more than you paid for it. One of the most common investment options nowadays is to rent out the property as a luxury rental property.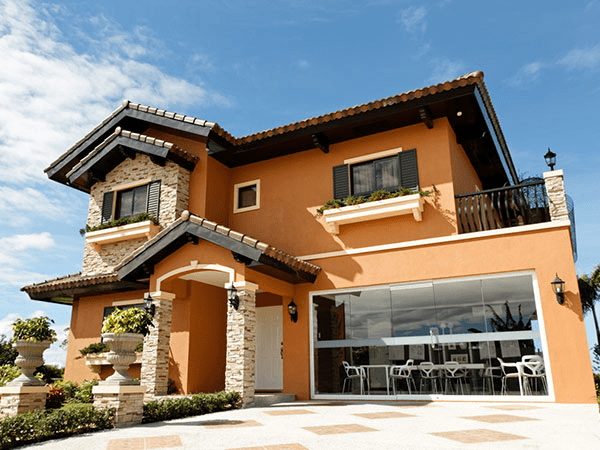 Purchasing luxury real estate involves less risk.
Property investments, in general, are less risky than paper investments such as stocks and bonds, especially when investing over time.
Because equity and home prices are real assets, they increase with time. Stock investments, on the other hand, are held together by a vague force and can lose value at any time.
The proximity of a dwelling to another luxury home, the community, and the famous and historic portions of a city all contribute to the value of a luxury investment. This is true of trophy addresses like Park Avenue in New York City and Hollywood Boulevard in Los Angeles.
One great community that offers the most beautiful houses in the Philippines is Portofino. It is located in Vista Alabang, just minutes from the city's most popular hangout spots.
The proximity of these luxury houses and lots to high-end activities, such as shopping areas, museums, fine dining, and art institutions plays a role while it's a great investment.
More than only the income flow generated by selling or renting out luxury houses, they are also important assets for inflation protection and even tax benefits.
Luxury homes are good investments in addition to being wonderful places to live. People are always prepared to pay for a taste of beauty and elegance, and you may be the one to provide it as an investor.
READ NEXT ARTICLE: WHY DEVELOPERS BUY REA; ESTATE OM BITCOIN AND ETHERIUM