BLOGS
Baguio: High-End Retirement Market For Foreigners
Baguio City is one of the top destinations for retirees, especially those from abroad. The city boasts a pleasant climate, modern amenities, and a safe and secure environment – all reasons why Baguio has become an attractive retirement market for foreigners.
With its high-end housing developments, excellent medical facilities, and ample leisure activities to enjoy, it's no surprise that Baguio is a retirement haven for many that want a property in Bern. That said, this article will explore why Baguio is an ideal destination for retirees from overseas and what makes it such a popular choice.
What is the Best Place to Retire Internationally?
When considering international retirement choices, there are many factors to consider. The best place to retire internationally depends on various criteria, including quality of life, cost of living, safety and security, healthcare access and availability, climate, and more.
Portugal is often named the best option for those looking for an affordable place to retire with a quality lifestyle. With its mild Mediterranean climate and rich culture, Portugal offers retirees access to world-class healthcare at much lower costs than most developed countries. In addition to low taxes and living expenses, it also offers expats free public healthcare if they become legal residents before retiring.
Malaysia is another popular option for those seeking an affordable yet high-quality retirement destination. Though the cost of living is slightly higher than in Portugal, Malaysia offers a wide array of amenities that make it attractive to retirees. This includes excellent infrastructure, modern medical facilities and quality healthcare, a vibrant culture and social scene, beaches and natural attractions, and much more.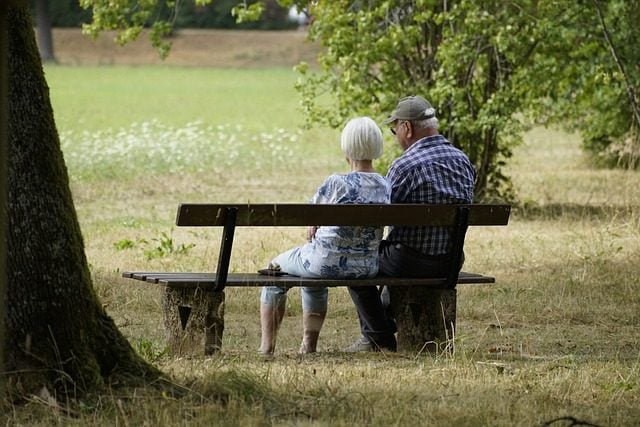 Costa Rica is also frequently cited as one of the best countries for retirement. With its beautiful countryside, abundant wildlife and outdoor activities, low cost of living, and friendly locals, Costa Rica has become a mecca for retirees looking for an affordable yet luxurious lifestyle. Costa Rica also boasts some of the world's best healthcare services at lower prices than most developed countries.
Mexico is often recommended for warmer climates with year-round sunshine and a lower cost of living. With its vast coastline, world-class infrastructure and medical care, and vibrant culture, Mexico has become increasingly popular with retirees looking for a diverse and affordable retirement destination.
Another country in Asia, the Philippines, is another excellent choice for international retirees. With its diverse landscape, tropical climate, and friendly people, the Philippines offers retirees a range of activities from beach-going to mountaineering. In addition to that, healthcare costs are low, and public services are excellent.
How Can a Foreigner Retire in the U.S.?
If you are a foreigner looking to retire in the United States, there are certain steps you need to take. The first step is to determine your eligibility for a visa and obtain one if necessary. You can do this by visiting the U.S. Department of State's website and applying for an immigrant or nonimmigrant visa. Once you have obtained your visa, you will be able to enter the United States with permission from the government.
To stay in the United States after obtaining a visa, you must maintain legal status while living here. This includes filing taxes each year, complying with immigration laws, and staying within official travel guidelines such as not overstaying your visa and registering with U.S. Customs and Border Protection when you arrive.
If you are a foreign retiree, you may be eligible for certain benefits such as Social Security and Medicare. To qualify for these benefits, you must have worked legally in the United States for at least 10 years prior to retirement, although there are some exceptions based on country of origin or other criteria.
You will also need to consider where to live when you are retired in the United States. Popular options include Florida, California, and the Philippines, all of which have lower living costs than other parts of the country. Consider things like property taxes, climate, and healthcare access when looking for a place to live.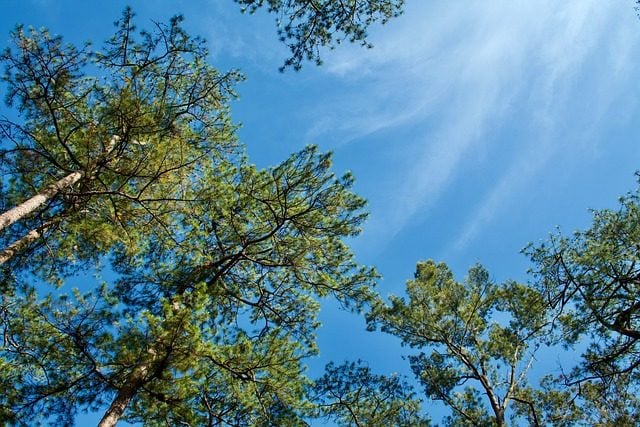 Is Baguio a Good Place to Retire?
Baguio City, located in the northern Philippines, is an ideal destination for retirees looking for a peaceful and affordable place to call home. Baguio has become increasingly popular with international retirees due to its mild climate, lush natural beauty, and abundance of activities.
The cost of living in Baguio is relatively low compared to other parts of the country, making it an ideal place for retirees looking to stretch their budgets. The city offers various housing options, from apartments and condos to villas and houses with gardens, especially in Bern.
Baguio has plenty of opportunities for entertainment and cultural experiences as well. The city is home to many parks, gardens, museums, art galleries, and libraries. Those looking to stay active can enjoy various activities such as golfing, hiking, biking, and more.
Retirees will also be pleased to know that Baguio is home to some excellent medical facilities. The city has two major hospitals that offer both general and specialized care. Additionally, Baguio is home to several retirement homes, nursing facilities, and assisted living centers.
How Much Does it Cost to Live in Baguio?
The cost of living for a luxury condo in Baguio City is quite affordable compared to other cities in the Philippines. A single person's monthly expenses, including rent, utilities, and food, could average around ₱32,000 or $620 per month. Rent varies by location but expect to pay between ₱8,000-₱16,000 or $160-320 for a one-bedroom apartment in the city center or Bern Baguio, depending on size and amenities. Utilities such as electricity and water are also relatively inexpensive, with an average combined monthly bill running around ₱1,350 or $27.
Living expenses such as groceries and dining out can vary significantly depending on personal preference. However, a reasonable estimate would be around ₱8,000 or $80 per month. Transport costs are also quite affordable, with a local bus ticket costing just ₱10.5 (around $0.18) for a one-way ticket.
Is Baguio Cheaper than Manila?
When comparing the cost of living in Baguio City and Manila, it is clear that Baguio is generally a much more affordable option if you're planning to settle in a luxurious condominium in Baguio. You would need approximately ₱140,732.63 in Manila to keep the same quality of life that ₱100,000.00 could provide you in Baguio (if you rented living quarters in both cities).
Here are some concrete stats to prove that Baguio is generally cheaper:
On average, the prices for goods and services in Manila are 15.62% higher than in Baguio (without rent factored in).
The cost of living, including rent, is 40.73% more expensive in Manila than in Baguio.
The rent prices in Manila are more than 156% higher than in Baguio.
In Manila, restaurant prices are almost 40% higher than in Baguio.
The average cost of groceries in Manila is 36.11% more expensive when compared to Baguio.
Manila has 6.36% more purchasing power than Baguio.
Thus, living in Baguio City is generally much cheaper than living in Manila. Rent prices are significantly lower, groceries are more affordable, and the cost of goods and services are also less expensive. All this makes Baguio an excellent destination for retirees looking to make the most out of their budget.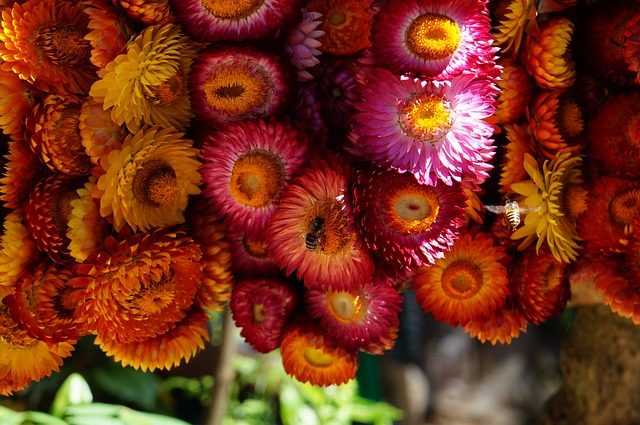 Where is the Best Place to Live in Baguio?
Baguio City is a beautiful mountain paradise located in the northern part of the Philippines. With its cool climate and breathtaking scenery, it's no wonder why so many people choose to call Baguio home. But with so many options, it can be difficult to determine the best place to live in this stunning city.
Mines View
If you're looking for a more rural living experience, then Mines View is the perfect area for you. Nestled in hilly terrain just outside the main city center, this residential area offers stunning views of the nearby mountains and features properties that are surrounded by lush greenery. Additionally, it's only a short drive away from some of Baguio's most popular tourist spots.
Leonila Hill
Situated in the city's heart, Leonila Hill is a popular spot among expats looking for an idyllic urban living experience. The area is home to some of Baguio's most luxurious properties and offers spectacular views of the city skyline. Additionally, plenty of entertainment options are nearby with various restaurants and cafes within walking distance.
General Luna
General Luna is an excellent option for those looking for a more traditional living experience. This residential area offers easy access to shopping centers. Furthermore, it offers a peaceful atmosphere perfect for small families or retirees who value tranquility while still being close to the action.
Bern Baguio
Brittany attains an elevated view of nature living from the southern lowlands to the northern heights. At Bern Baguio, celebrate life and elegance.
For many years, Brittany has been able to define beauty in its own unique way: grand, custom, and timeless. It will be the pinnacle of beauty for many years to come.
Imagine waking up to a refreshing wind and the aroma of pine trees that are decades old. You deserve to live in peace, wellness, and harmony with nature.
Ultimately, each residential area in Baguio City has something unique to offer, and finding the best place to live in the city will largely depend on your lifestyle and personal preferences. Whether you're looking for a vibrant urban experience or a more laid-back atmosphere for your luxury condo in Baguio, it has something for everyone.
Final Thoughts
Baguio City is a beautiful mountain paradise that offers retirees an opportunity to live out their golden years in a place of natural beauty. With its cool climate, stunning views, and low living costs compared to other cities in the Philippines, Baguio is an ideal destination for those looking to retire with a budget.
There are many significant residential areas to choose from depending on what type of lifestyle you're looking for, with options ranging from vibrant urban experiences to more tranquil atmospheres. No matter your personal preferences, Baguio City is sure to have something for everyone looking to retire in style.
Suggested Read: Swiss Interior Design Ideas For Your Baguio Condo
Suggested Read: Top 10 Things You Should Know About Baguio
Suggested Read: Why Early Retirement Should Be The Norm
Suggested Read: What Is The State Of Economy In Baguio
Suggested Read: Best Retirement Places In The World