BLOGS
10 Common Decorating Mistakes To Avoid
Decorating a space is an exciting process to do that allows you to express your creativity and bring life to a room. But it's also easy to make mistakes if you don't take the time to plan ahead and think about how your choices will affect the overall look of the space. To help you avoid common decorating slip-ups, here are ten interior design mistakes to avoid when decorating your luxury house and lot in Metro Manila, whether in your living room or another area entirely.
Decorating Mistakes #1: Not Having a Plan
The most common mistake when decorating is not having a plan. Without one, it's easy to become overwhelmed with too many options and end up making decisions that don't fit into the overall design scheme of your room. Before you start shopping, create a plan for your space in Portofino Alabang that outlines your desired style, color palette, and budget. This will help you stay focused on what's important when making decisions about furniture, accessories, and other decor items.
Decorating Mistakes #2: Not Measuring Your Space
Before you start shopping for furniture or accessories, be sure to measure the space you are decorating so you can determine what size pieces will fit best in the room. It's simple to fall in love with a piece of furniture or artwork only to find out it won't actually fit in the room once you get it home. Take measurements of both wall and floor space before you go shopping so you can make sure everything fits perfectly once it arrives.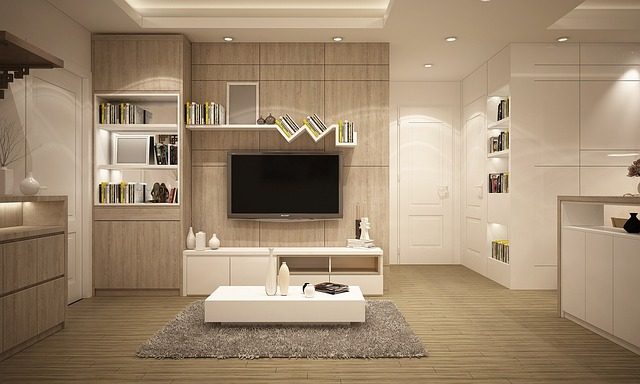 Decorating Mistakes #3: Ignoring the "Rule of Three"
The "rule of three" is a decorating principle that suggests grouping items in threes for a more aesthetically pleasing and balanced look. This rule applies to furniture, artwork, accessories, or any other type of decorative item you are using.
For example, instead of placing two chairs on either side of a sofa, try adding an end table in between them for a more polished look. Ignoring this rule does not necessarily mean your room will look bad, but it is important to strive for balance when decorating.
It is important to remember that the "rule of three" is not a hard and fast rule, but rather a guideline. It depends on the style you are going for in your space in Portofino Alabang, it may be more aesthetically pleasing to ignore this rule altogether. For instance, if you want an eclectic or modern look, having an odd number of furniture pieces or accessories may be the perfect way to achieve this look.
Decorating Mistakes #4: Not Incorporating Texture
Adding texture to your room adds visual interest and depth to the space. Try incorporating different textures like wood, metal, velvet or even faux fur into the room with furniture and accessories. This will help create a layered and cozy look that is inviting and beautiful. Don't forget to add textures like rugs, pillows and throws for added warmth and comfort.Texture not only adds visual interest but also helps to create a more inviting atmosphere in the room.
Another way to use texture in the room is through wall coverings. Wallpaper, paint, or even fabric can be used to add depth and interest to a space. Try mixing different textures on the walls such as wood paneling with a painted design or patterned wallpaper. You could also create a feature wall by using a unique material like cork board or tile.
Decorating Mistakes #5: Using Furniture That Is Too Big
When selecting furniture for your room, it's important to consider the size of the pieces you are purchasing. Choosing furniture that is too big can make the space feel cluttered and cramped while choosing pieces that are too small can make it seem empty and uninviting. Make sure to measure your space before selecting furniture so you know exactly what size pieces will work best in the room.
It's also important to consider the function of the room when selecting furniture. For example, if you are furnishing a bedroom, pieces that are too large may make it difficult to move around or look disproportionate. Additionally, larger pieces can be more difficult and expensive to maintain in the long run. If you choose furniture that is too bulky, it may also limit the amount of natural sunlight that can reach into the room.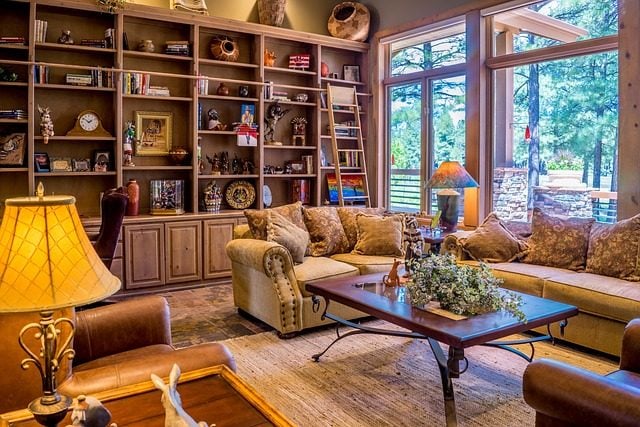 Decorating Mistakes #6: Not Thinking About Lighting
Lighting plays an important role in how a room looks and feels, yet it's often overlooked when decorating. Incorporate different types of lighting, such as overhead lights, floor lamps, and wall sconces, to help create the desired atmosphere in your room. Make sure you also consider how much natural light comes into your space in Portofino Alabang when selecting furniture and accessories for added impact.
Decorating Mistakes #7: Not Accessorizing
Accessories are an easy way to add personality and visual interest to a room. Try incorporating items like artwork, plants, books, or other objects that reflect your style and interests. Blend and match different pieces for a more eclectic look. Be sure not to go overboard though – too many accessories can make a room feel cluttered and overwhelming.
Decorating Mistakes #8: Forgetting About Color
Color is an important design element that can drastically alter the atmosphere and appearance of a room. Think about how you want to use color in your room, whether you'd like it to be bold and vibrant or subtle and calming. Select colors that complement each other and layer shades for added depth. Feel free to play around with different color schemes until you find something you like.
The key when using color in design is to find balance and create a visual harmony. If you're going for a bold look, try pairing two or three vivid colors together while keeping one of them as the neutral base. For a more subtle approach, opt for muted shades with pops of brighter tones to add interest.
When it comes to colors, it's important to remember that they are relative. A certain color may look great in one room and yet appear totally different in the other due to lighting, furniture and flooring materials. To ensure the best results for your space, always test out colors before committing by painting large samples on a wall or purchasing fabric swatches.
Decorating Mistakes #9: Not Considering Functionality
When selecting furniture in your luxury house and lot in Metro Manila, think about how it will be used in the space. Even if something looks great aesthetically, it won't do much good if it isn't functional for your needs. Consider items like coffee tables that also double as storage space or multi-functional furniture pieces to make the most of your room.
It is also important to consider about the type of activities that will be taking place in the room. For example, if you plan to have extended family over for dinner or for a movie night, it's good to keep this in mind when making furniture selections. Consider pieces such as extendable dining tables and chairs that are comfortable enough for long hours of sitting and eating. If you plan to have a lot of visitors in your home, then look for furniture that can easily be moved around or rearranged.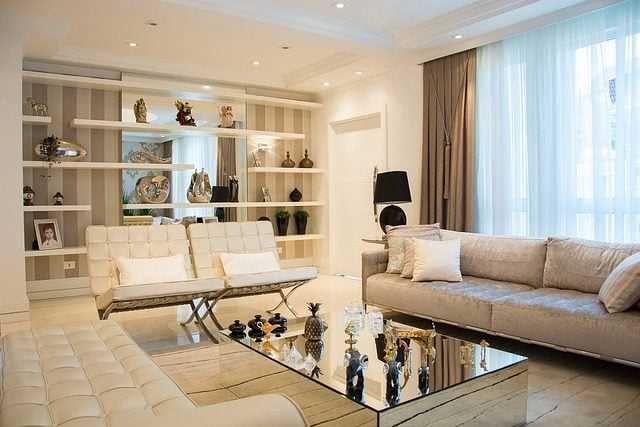 Decorating Mistakes #10: Ignoring Scale
When arranging furniture in a room, be sure to take scale into account. If you have larger pieces like a sofa or armchair, look for smaller items like end tables and accent chairs to counterbalance them. This will help create a harmonious and balanced look within the room that won't feel too cramped or overwhelming.
On the other side, if you have a small room and larger items, it's best to avoid them altogether. Instead, opt for smaller pieces like an armless chair or loveseat that won't take up too much space. Additionally, you can use strategically placed mirrors to give the illusion of more space in the room.
Final Things
Decorating in your luxury house and lot in Metro Manila can be an enjoyable and rewarding experience, but it's important to plan ahead and avoid common decorating mistakes if you want to achieve the best results. Follow these tips and you'll be on your way to creating a beautiful and functional space that you'll enjoy for years to come.
Suggested Read: Real Estate Investment Mistakes To Avoid
Suggested Read: Investing Mistakes The Ultra Wealthy Avoid
Suggested Read: Decorating For A Country-Styled Christmas
Suggested Read: Interior Design Trends Of 2022
Suggested Read: 7 Elements Of Interior Design