News
Trail of Lights: Christmas at Crosswinds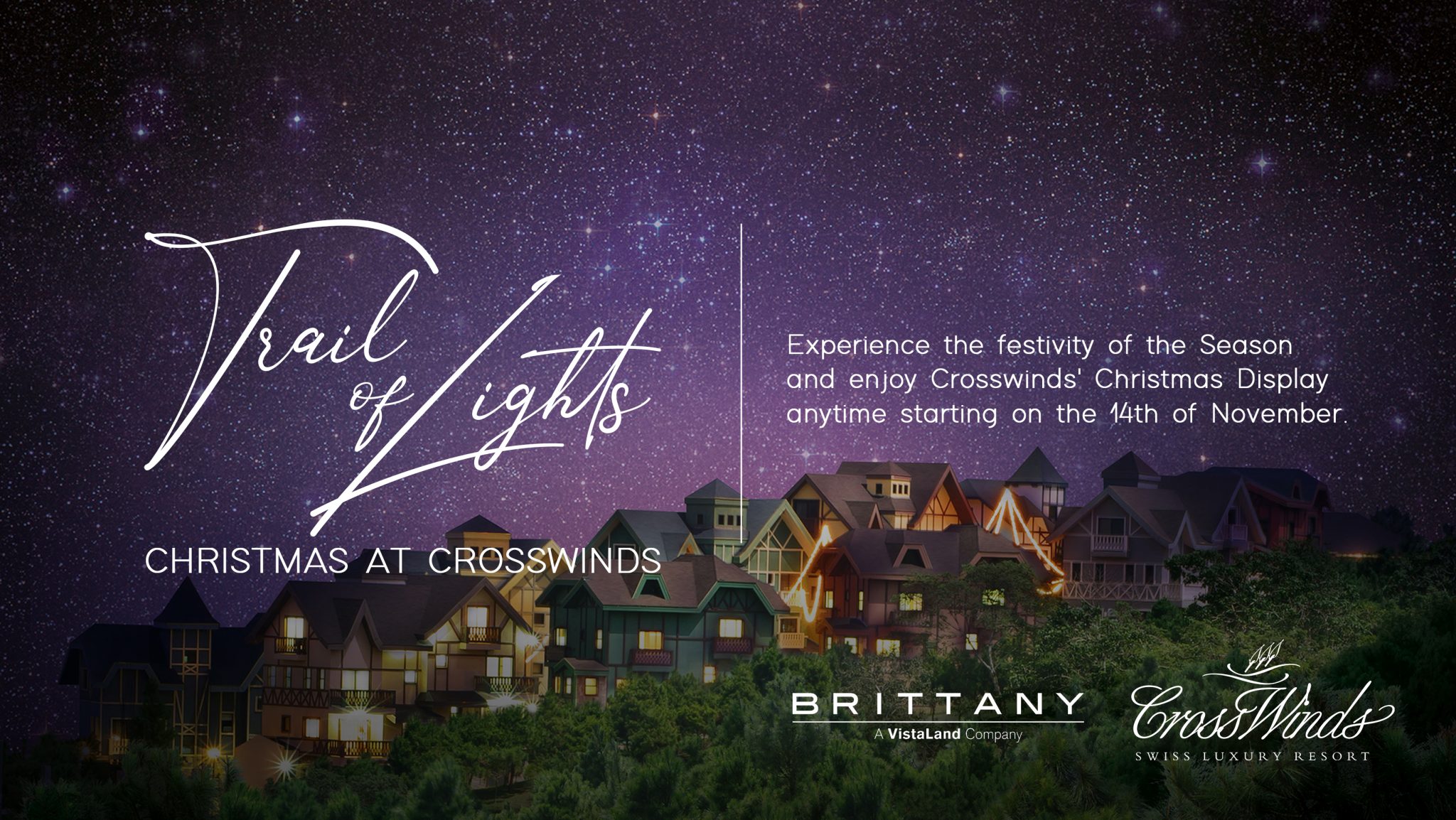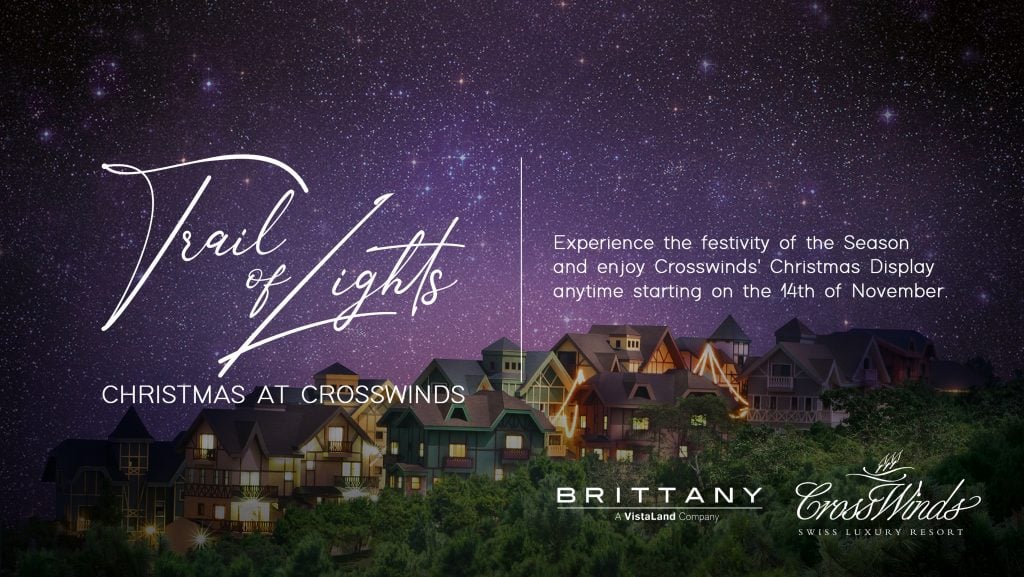 Brittany Corporation is inviting you to visit the much-awaited Christmas Display of the Season at Crosswinds Tagaytay!
With Crosswinds celebrating its first Christmas with the new normal, there will be no grand event for the year but its annual Christmas Display will be open to the public until the end of the year. Wearing face masks and face shields are mandatory for all visitors to safely enjoy their stroll inside Crosswinds.
Those who would want the full Christmas at Crosswinds experience may start by visiting the newly opened Coffee Project to grab a warm cup of coffee or try the exquisite South East Asian Cuisine and appetizing desserts from Café Voila with family and friends.
– Take a photo with Crosswinds' famous Bern Windmill and take a leisurely walk and check out the various Christmas displays in the area.
– Climb the gigantic Trone Giant Chair and take a seat while surrounded by equally huge gift boxes near the Berne Windmill or;
-Walk down the mystical Lucent Stone Pillars displayed alongside king-sized candy canes.
-Further down, visitors can take a snapshot or pose for a picture in front of Santa's Treasures and his reindeers
-Take an IG-worthy selfie with the famous Crosswinds Tram or;
-Ride the festive Wreath Swing located near the Alpine Villas Showroom
-Explore the gleaming Christmas Dome of Lights leading to the panoramic views from Alpine Greens.
Visitors may visit this tourist attraction any time of the day starting November 14, 2020. Grab this chance and schedule the family's next weekend getaway at Crosswinds, Tagaytay!
A Christmas display that will remind us that togetherness, love, and peace still prevail amidst uncertain times.
#TrailOfLights
#ChristmasAtCrosswinds
#BrittanyBeautiful