News
You are invited: Christmas Stories In Crosswinds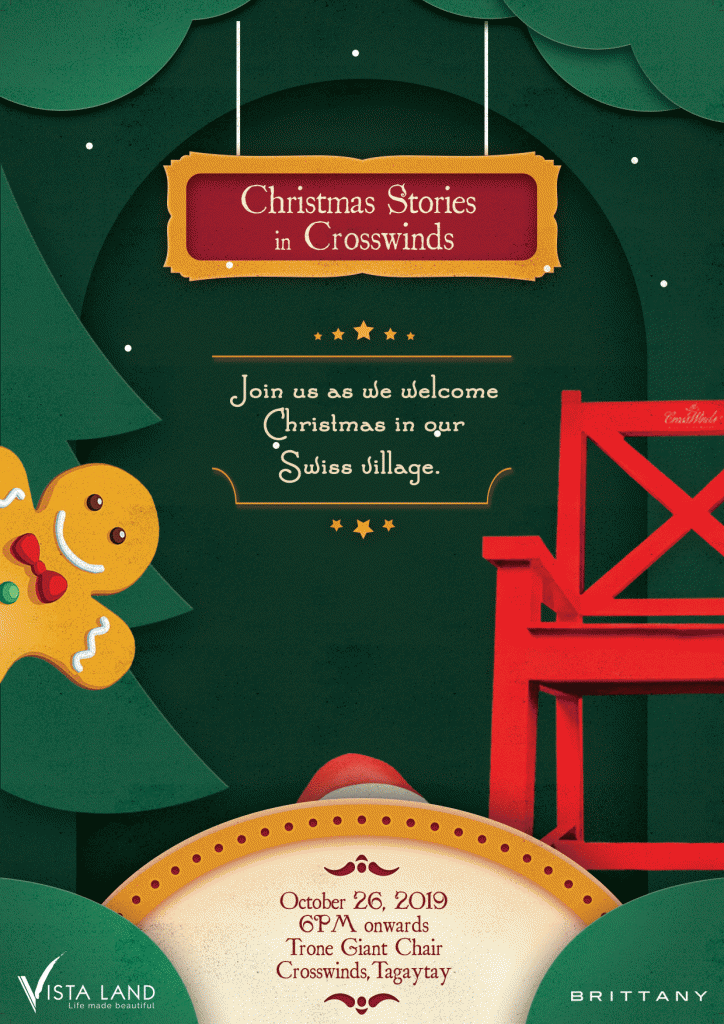 Let Christmas sing to you in Crosswinds. 
Awaken to the carol of twittering birds. 
Listen to the song of rustling leaves.
Brush your feet against crisp, dew-kissed grass.
Hear the playful staccato of pine cones joining in the merriment.
And as the day dips into night, a chorale of crickets sing you to sleep, and upon its melody, the promise of yet another joyful Christmas tomorrow.
Create amazing Christmas stories in Crosswinds – where holidays are forever!
Experience a night of storytelling through dance and musical performances as we welcome the Yuletide season in Crosswinds Tagaytay.
See you there!
Visit Brittany's official website to know more about Brittany's beautiful thematic offerings or follow us on our Facebook, Twitter and Instagram accounts!