BLOGS
Taxes When Buying A House In The Philippines
When contemplating all of the factors that need to be taken into account before making a significant choice like purchasing a home, the entire process can feel very overwhelming. Before committing to the acquisition of a house and lot property in the Philippines, prospective buyers need to give serious consideration to a great number of factors.
You should make sure that, prior to purchasing your house and lot property, you have already gotten a good idea of what you need to know with regards to the important information going in, and this includes the financial aspect of it.
Physical features do matter, and it is not an option to pay special consideration to them. However, you want to make sure that you have already gotten a good idea of what you need to know in terms of what you need to know in regards to the important information going in.
When looking at real estate, one of the things you will want to take care of as soon as possible is securing the financial aspects of purchasing a home. After all, the first step toward acknowledging this is to be aware of what you desire for both the present and the future. It is not a great use of your time to speculate about whether or not you are willing to pay for the things that you are required to pay for.
It is never too early to study and review all of the financial aspects or expenses involved when purchasing a house in the Philippines, regardless of whether you are bursting with excitement for that house and lot you have always dreamed about or trying to put on hold for a few more years. If you are trying to put off the purchase, it is never too early to study and review all of the financial aspects or expenses involved.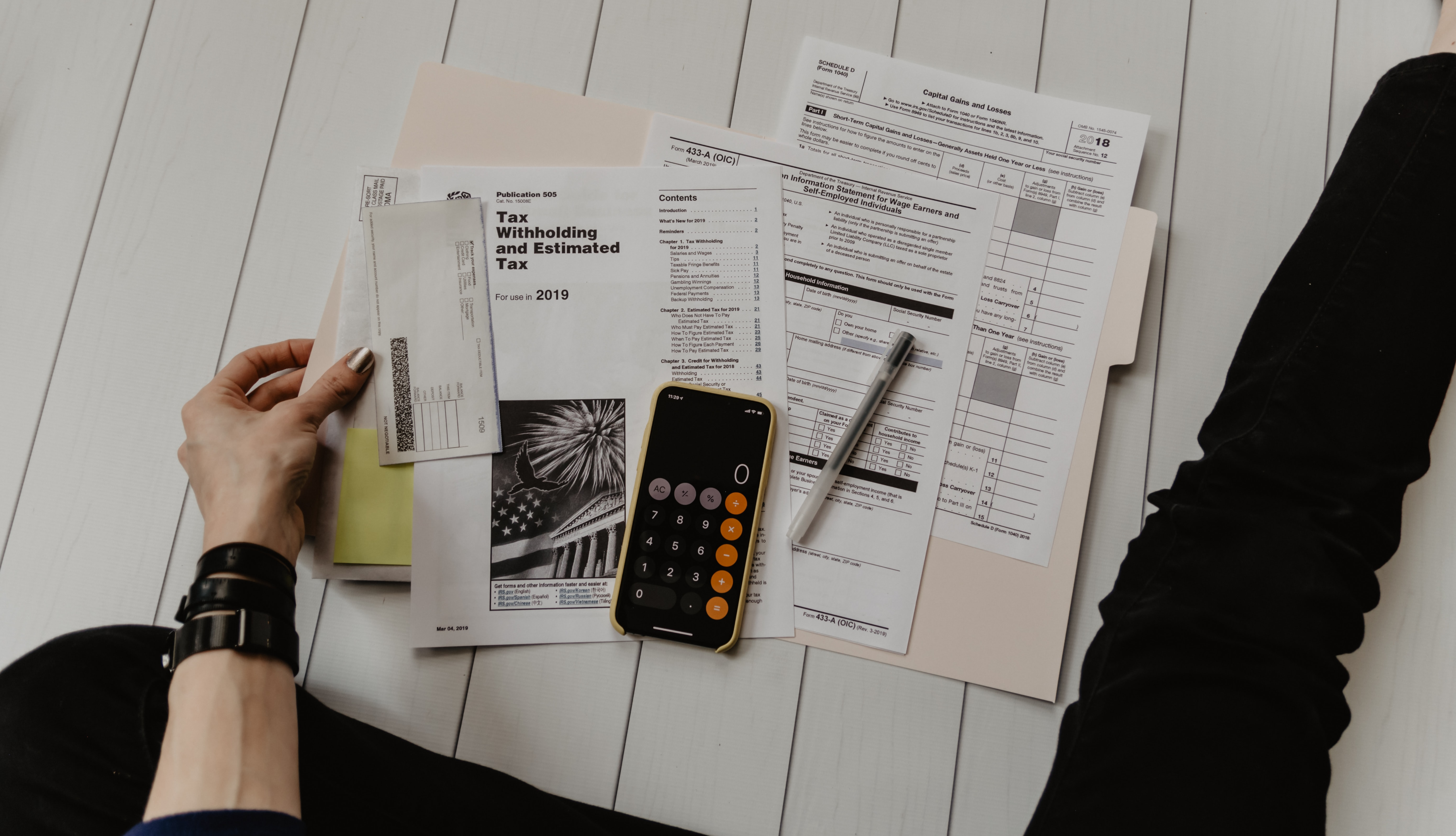 For potential homebuyers, here's a pro-tip for you: when buying a house in the Philippines, the golden rule is homeownership involves commitment. Not only you are committed to looking for a real estate property in the Philippines that will suit your needs and wants or help you realize your lifelong dream, you should also be committed to the entire process of sealing the deal, and this includes several services and filings, which will require a different level of financial literacy on your part.
Remember: it can get really stressful if you do not know what you are doing, especially you are dealing with real estate here. Pro-tip: it is always best to approach a real estate agent in order to guide you on the whereabouts of the financial aspect of buying a house and lot property in the Philippines.
Fret no more because Brittany Corporation, the premier name in luxury real estate development in the Philippines, is equipped with the most experienced and excellent salesforce. Brittany Salesforce takes pride in having the skillsets, tools, and forward-thinking mindset to come out on the top of the country's real estate developers and sales professionals.
In addition, as a potential homebuyer, you will benefit greatly from asking the appropriate questions regarding the ownership of the property as well as the real estate properties that are of interest to you. When looking for a house and lot property in the Philippines, licensed real estate agents and developers will most certainly be able to offer you expert assistance so that you can find one that is tailored to your individual preferences and financial constraints.
These experts can also negotiate terms and conditions on your behalf and provide guidance throughout the entire process, including the step that is arguably the most difficult of all of them: paying your taxes.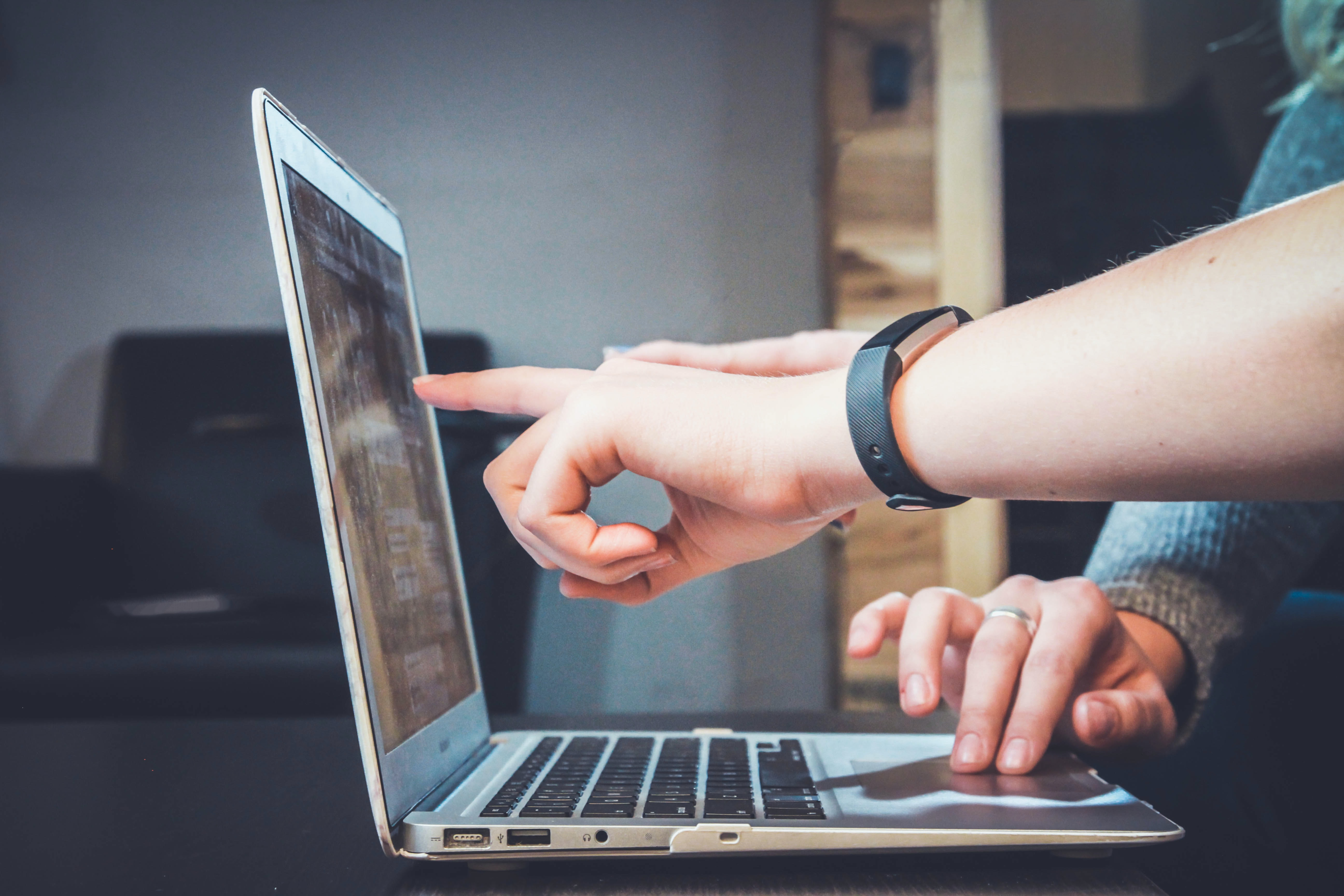 The financial aspect of buying a house and lot property in the Philippines
Buying a house and lot is exciting, but it is also one of the largest financial commitments you will ever make. You can get help and support from a financial professional and a real estate agent, but doing your own research to increase your financial literacy is one of the best ways to make sure that all of your personal financial affairs are in order.
Before you begin your search for a new home, you should carefully examine your budget to determine how much you can afford to spend on housing. This is the first step toward financial literacy in purchasing a home. Nowadays, many people are willing to spend less on items such as entertainment, travel, or clothing to buy a luxury house and lot, especially if this is the top priority.
However, it's important to consider all of your options and make sure that you're not stretching yourself too thin financially. Once you have determined how much you are able to spend on housing each month, you can begin your search for the ideal residence with the peace of mind that you will not go over your financial limit.
Find out how much money you can afford to spend on a luxury-themed development like Portofino Alabang in the Philippines by first determining your current financial situation and then comparing it to the cost of homeownership there. As you evaluate these things, be sure to consider the effect of homeownership on your tax liability. Once you have finalized the figure for your maximum housing budget, it is time to proceed to the services and filings of papers and the payment of taxes of the property you have chosen.
List of taxes to pay for the house you're eyeing to buy
Now after a thorough search of a house and lot you're eyeing to purchase, it is time to move forward and best inform yourself of the fees and taxes you need to pay for in order to finally acquire your dream property in the Philippines. After all, you should avoid getting conflict with your real estate agent. Sometimes real estate agents do not explain to you the technicalities of the taxes you need to pay and so the best way to combat that is to get ahead of your game.
When determining additional fees and taxes, there are these so-called "zone values" and "fair market value. Zonal value refers to the value to which the Bureau of Internal Revenue (BIR), City Assessor's Office, and Registry of Deeds (ROD) compute respective taxes due on your property. It is important to note that zonal value is not necessarily referred to the market value of your property but for the taxation of your property alone. In contrast, fair market value refers to the total value of the property for which the seller is willing to sell the property and on which the homebuyer can agree.
Now you may head on the important taxes and other fees that sellers and buyers need to pay when planning to buy a house and lot in the Philippines:
Documentary Stamp Tax
The documentary stamp tax, or DST, is an excise tax that must be paid when purchasing a house in the Philippines because it is the documentation for the sale of the property. In other words, DST is applied to documents, papers, loan agreements, and instruments that serve as evidence or proof of a property's sale, transfer, acceptance, and assignment. The buyer is responsible for paying the documentary stamp tax, which is 1.5 percent of the greater of the property's selling price, fair market value, or zonal value.
Capital Gains Tax
Capital gains tax in real estate refers to the type of tax applied to profits earned by a seller from the transaction or sale of real estate properties classified as capital assets. Capital assets are owned properties by a taxpayer that are not used to generate income, such as trades and businesses. Typically, the capital gains tax is 6% of the property's selling price or fair market value, whichever is greater.
Local Transfer Tax
It can be understood from the name itself that local transfer tax refers to the tax that buyers are intended to pay when the title or ownership of the property is transferred to the buyer's name. The local transfer tax to be paid by the buyer depends on the location or municipality of the house and lot being purchased but it usually varies between 0.5% to 0.75%.
Title Registration Fee
Of course, it is also necessary to register the title of a newly-purchased property under the new owner, and this, too, has a fee to be paid to the Registry of Deeds (ROD) where the house and lot is located. The said fee serves as the legal transfer of the ownership of the house, and it usually amounts to around 0.25% to 1% of the property's selling price.
Notary Fee
This refers to the amount that the buyer has to pay to have the deed of absolute sale notarized. The notary fee usually amounts to 1-2% of the property value of the house.
Now that you understand the taxes and other fees that must be paid when purchasing a home, bare in mind that all of these things can be easily processed if you have an experienced real estate agent or professional on your side, as well as a prime location in which your dream house must be located.
Speaking of location, Brittany Corporation offers you a luxury house development in Tagaytay City through its Crosswinds Tagaytay where the scent and view of 35,000 pine trees, as well as the lush terrains of Tagaytay City in your Swiss-inspired home, can be a possibility. Crosswinds Tagaytay has it all, whether you want a luxury house or the grandest lot in the Philippines.
Consider Lausanne in Crosswinds Tagaytay as a luxury lot-only investment. You will enjoy the lovely serenity that Lausanne can offer since it is situated away from the busy roads of city life, but you will also definitely have fun spending time with your loved ones due to the luxury living that the first-class Swiss luxury neighborhood can give you.
Furthermore, its prime location will also make you closer to prime recreational locations and social hotspots you love and enjoy. What makes it more pleasant to live in is the pleasant climate that will envelop you all day, which will help you save money on your electricity bill since you no longer have to use an air conditioner.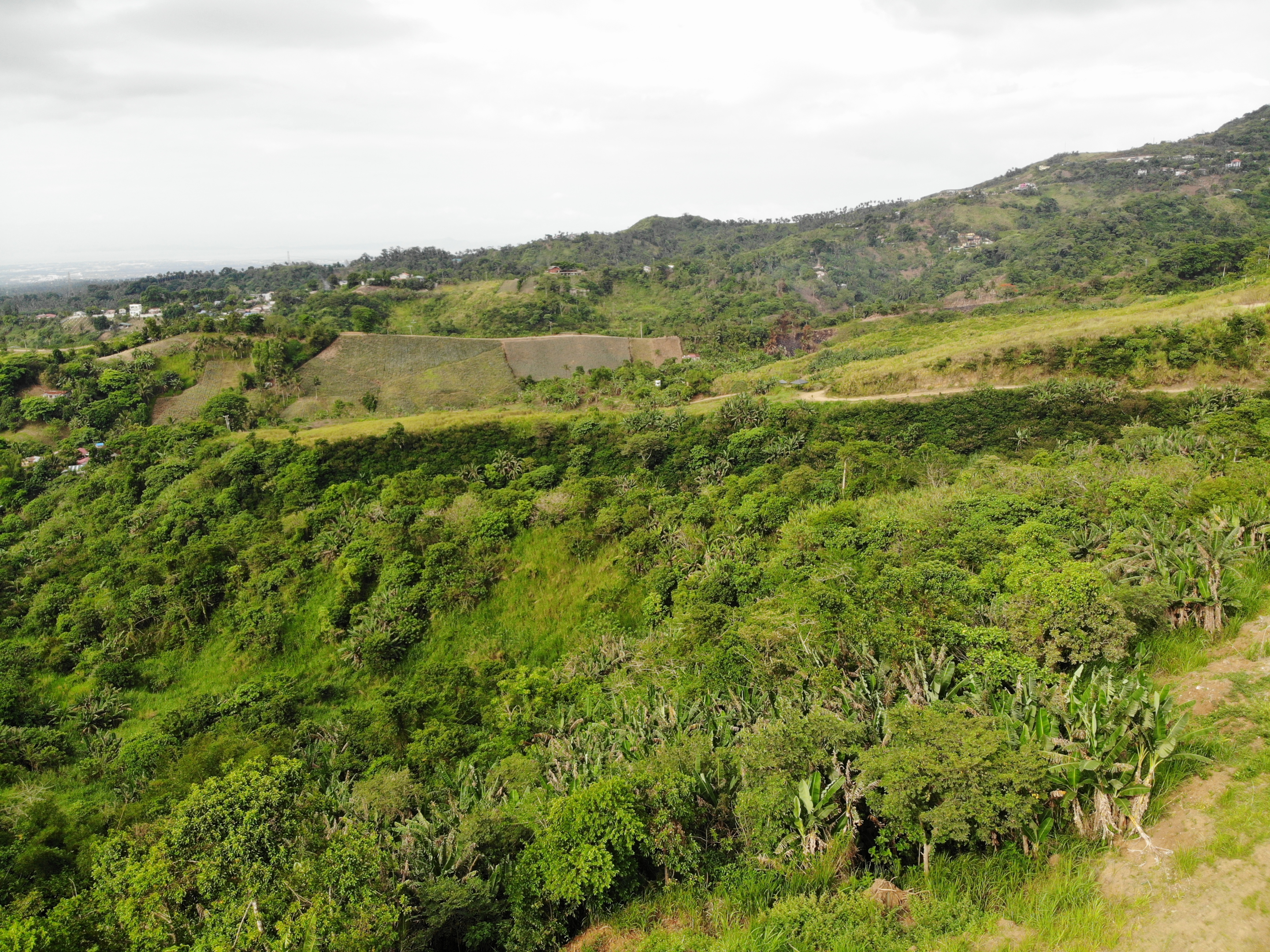 If Tagaytay is not on your radar, and you want a prime location that is nearer to Metro Manila, consider Alabang, where Portofino Heights and Portofino South are located. Portofino South is known for its Italian architecture and is considered to be the second phase of Portofino Alabang.
Portofino South takes pride in giving you the impressive Italian atmosphere with its luxury houses and lots as well as its world-class amenities such as the Parco di Portofino clubhouse, multi-purpose hall, kiddie, and therapeutic pools, indoor fitness gym, to reach and maximize the harmonious lifestyle you've been dreaming of.
Moreover, rest assured that you and your family are well-taken care of with Portofino South's high-level security powered by 24/7 roving patrol, electric fence on main perimeter areas, and CCTV at all entry and exit points.
Portofino Heights, on the other hand, is the first phase of Portofino Alabang, where luxury houses and lots are inspired by cosmopolitan Italy's chic style. Portofino Heights, like Portofino South, prioritizes your high quality of luxury living as well as your comfort and security while staying there.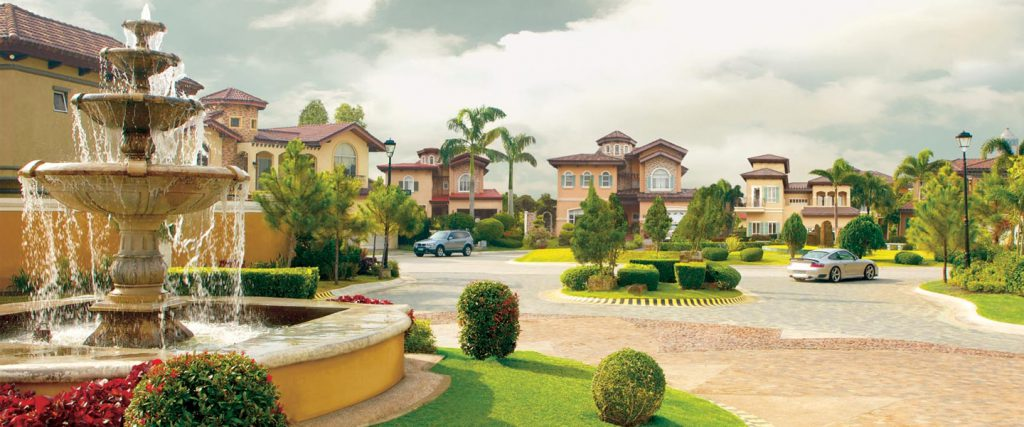 Final thoughts
Purchasing a home, particularly a luxury home, is a major investment that should not be taken lightly. Examine your current financial situation and compare it to the cost of homeownership in Portofino Alabang, to ensure you are getting the great deal for your financial future.
In addition to the purchase price of the property, you will also need to consider the monthly maintenance fees, as well as the potential impact of homeownership on your tax liability. Once you have finalized the figure for your maximum housing budget, you can begin the process of selecting the perfect property and completing the necessary paperwork.
With careful planning and due diligence, you can find the perfect property to suit your needs and budget.