BLOGS
Most Well-Known Restaurants and Bars: The Most Popular in Asia
The words of the former actress beautifully capture the essence of how food enhances the travel experience, making it not just exceptional but also deeply enriching.
When we explore the culinary landscape of a new place, we embark on a sensory journey that connects us with the heart and soul of that destination.
Traveling is a remarkable endeavor in itself, offering the opportunity to immerse oneself in diverse cultures, landscapes, and experiences.
However, it is through food that the true essence of a place is often unveiled.
A Universal Language
Food is a universal language that transcends borders and allows us to connect with the heritage and traditions of a region in a deeply profound way.
Meghan Markle emphasizes the authenticity of the culinary experience. Tasting a genuine dish, prepared with time-honored recipes and local ingredients, is a revelation. It is like unlocking a secret portal to the heart of a culture.
When you savor an authentic Pad Thai on the bustling streets of Bangkok, you're not just indulging in a meal; you're partaking in a centuries-old tradition that reflects the flavors and stories of Thailand.
Have you heard of Bangkok based Gaggan Anand?
Similarly, enjoying a proper curry in India is a sensory journey through a kaleidoscope of spices, a culinary adventure that transcends the ordinary.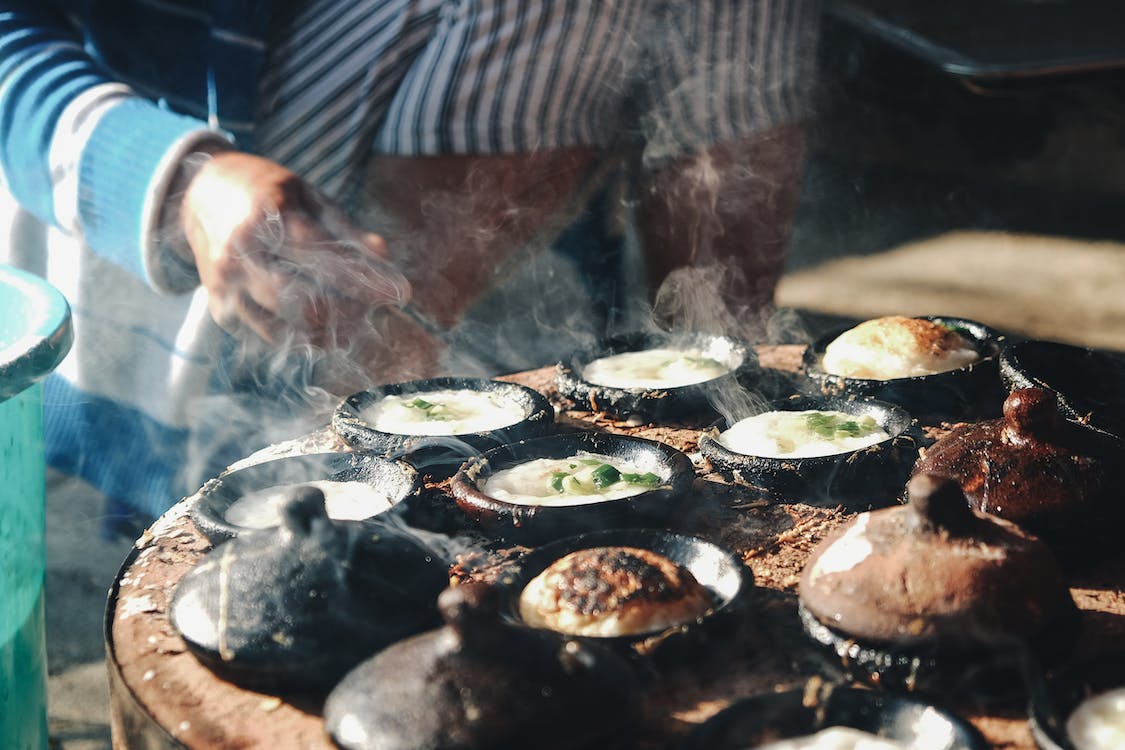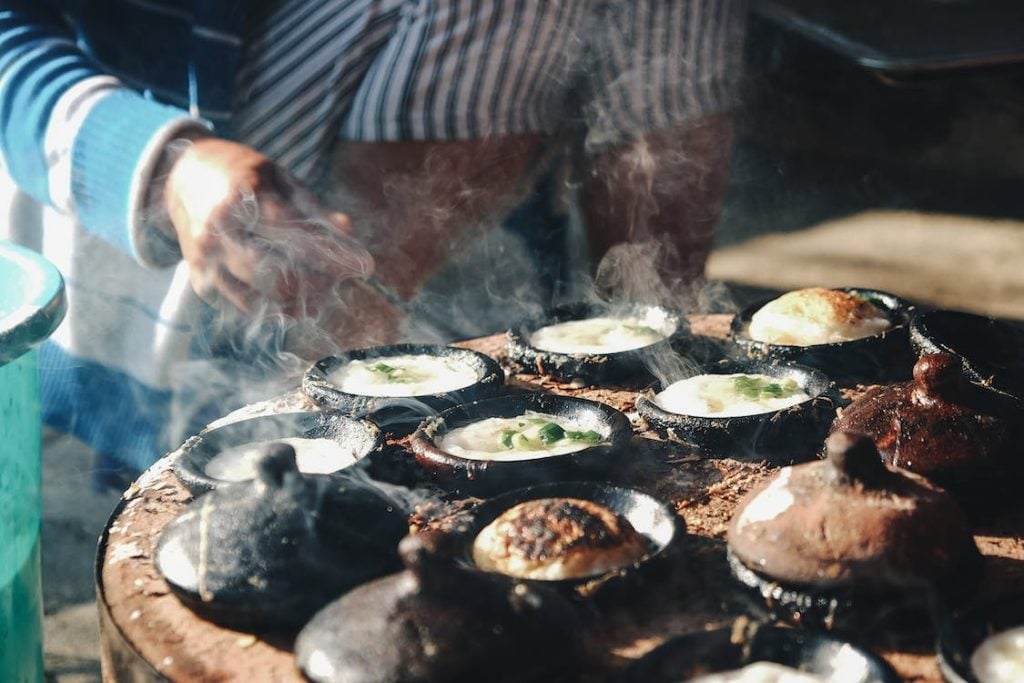 More Than A Sustenance
Food is more than sustenance; it's a gateway to understanding, empathy, and appreciation.
It allows us to break bread with locals, to share stories over a communal table, and to bridge cultural gaps.
Through food, and colorful cuisine, we gain insight into a region visited country's history, agriculture, climate, and the alchemy of its culinary traditions.
Food is a testament to the craftsmanship and passion of local chefs and cooks who take pride in preserving their culinary heritage.
For example, there is a modern thai inspired eatery.
These individuals invest their skills, love, and creativity into every dish they prepare, creating masterpieces that are deeply intertwined with the identity of their homeland.
Asia is home to a vast number of well-known restaurants that are able to satisfy a wide range of diners' preferences and tastes because to the region's extensive culinary history.
These culinary hotspots, ranging from restaurants serving fine dining to eateries serving street cuisine, are owned and managed in vibrant cities by people who are passionate about food and have made a significant imprint in the industry of restaurants around the world.
There are fine dining restaurants, street food eatery managed by locals, and even regionally inspired french cuisine.
Let us explore the world of prominent restaurants in Asia, from regionally inspired French cuisine to sustainable dining experiences, award-winning pastry chefs to pioneers of street food, and everything in between.
Here are some of the Popular Restaurants in Asia Owners
Most Popular in Asia #1: Chef Thitid 'Ton' Tassanakajohn's
Thai chef and restaurateur Chef Thitid 'Ton' Tassanakajohn's culinary journey began with a deep appreciation for the food prepared by his mother and grandmother during his childhood.
Despite initially pursuing a financial career and studying Economics at Chulalongkorn University, he later found his true passion in cooking.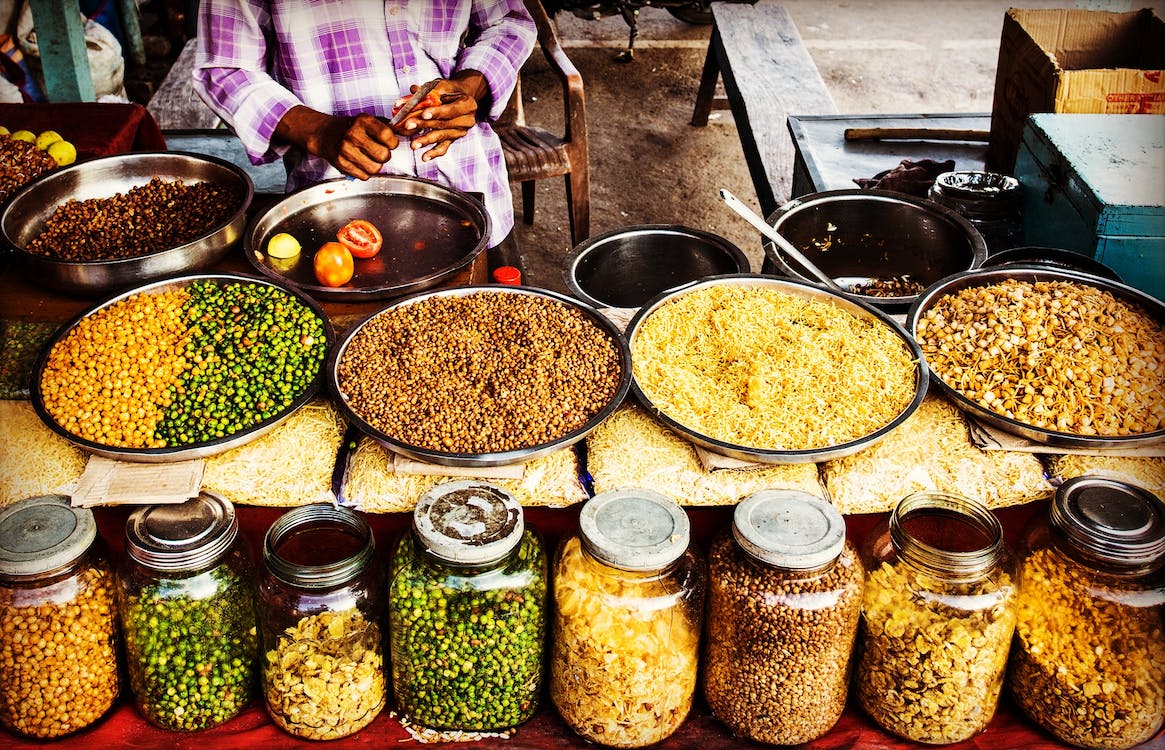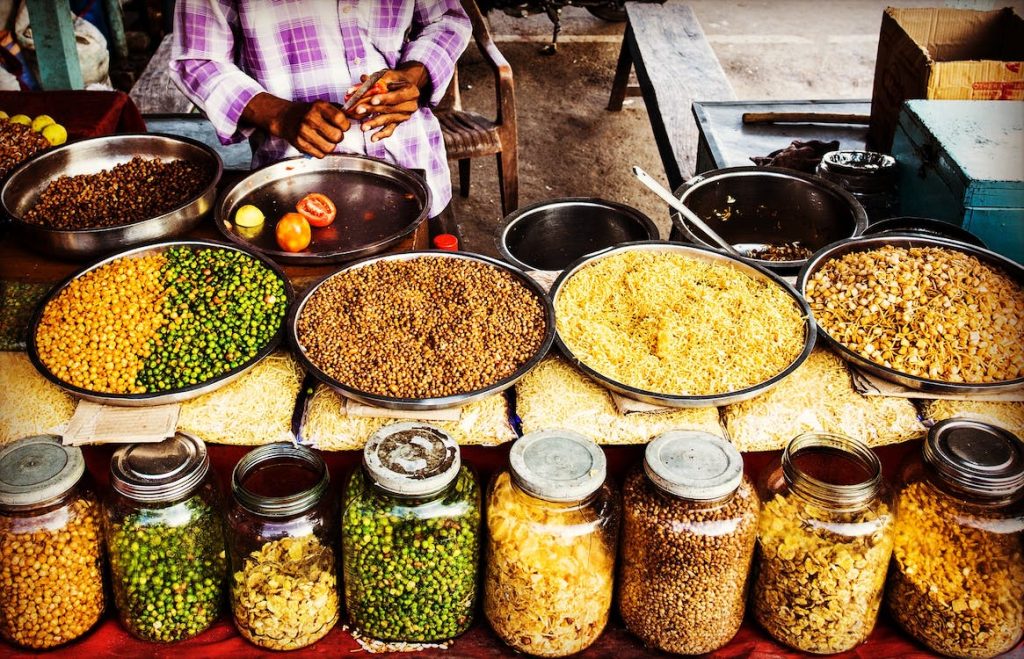 This newfound passion led him to attend the Culinary Institute of America and subsequently open a series of successful restaurants, including Nusara, Baan, Mayrai, and Samut.
After completing his MBA in Hospitality from Johnson & Wales University and excelling in culinary training at The Culinary Institute of America, where he graduated at the top of his class, Chef Ton gained valuable experience working at renowned establishments such as Eleven Madison Park, The Modern, and Jean George, a Michelin-starred restaurant.
He also earned the title of Certified Sommelier from the Court of Master Sommeliers in New York.
Chef Ton has made significant contributions to Thai cuisine through his fine-dining restaurant Le Du, established in 2013, and a series of modern Thai restaurants that serve family-inspired recipes, including Baan, Backyard, and Baa ga Din.
Most Popular in Asia #2: Winning restaurant Le Du is a fine dining gem that has captured the hearts of epicureans.
Specializing in regionally inspired French cuisine with a Thai twist, Le Du seamlessly combines the sophistication of French gastronomy with the bold flavors of Thailand.
This culinary alchemy has earned the restaurant acclaim both locally and internationally, making it a must-visit for those seeking a fine dining experience with a twist.
Chef Hans Christian and F&B professional Budi Cahyadi, driven by a long-held dream, have achieved a significant milestone as their restaurant, August in Jakarta, has been awarded the prestigious American Express One To Watch Award ahead of the Asia's 50 Best Restaurants 2023 event.
Restaurant le du is indeed a win.
Most Popular in Asia #3: Chef Hans Christian and Managing Partner Budi Cahyadi
Hans Christian, originally from Bandung in West Java and raised in Jakarta, is a passionate chef who embarked on a culinary journey, studying in Kuala Lumpur and later in Providence, Rhode Island.
During his time in the United States, he further refined his culinary skills by working in renowned establishments, including the one-Michelin-starred Next, part of the famous Alinea Group in Chicago.
It was in Jakarta that he crossed paths with Budi Cahyadi five years ago, and they quickly discovered they shared a common vision.
Most Popular in Asia #4: August offers a welcoming atmosphere for patrons to relax and unwind.
The establishment takes pride in its commitment to using exclusively fresh, locally sourced ingredients in crafting its culinary creations.
Through their meticulous service and attention to detail, the team at August strives to establish meaningful connections with their guests.
Without seeking to boast, August aspires to uphold the connotations associated with its name, aiming to be a revered and magnificent dining destination.
The global restaurant industry firmly believes that the key to creating a memorable dining experience lies not in the range of services offered, but in the quality of service provided to each and every guest.
August boasts an entirely Indonesian team that prioritizes collaboration with local producers, including farmers from Lembang and fishermen in Bali, Lombok, and Sumbawa.
They emphasize the use of locally sourced spices and ingredients in their cuisine.
Furthermore, August promotes Indonesian craftsmanship by exclusively using locally made ceramics, aligning with their mission to showcase the richness of Indonesia's offerings.
Chef Hans Christian and Budi Cahyadi's restaurant, August, in Jakarta, received the esteemed American Express One To Watch Award, recognizing their dedication to Indonesian cuisine and their commitment to working with local producers and artisans to highlight the nation's culinary and cultural wealth.
Owned by a team of passionate culinary experts, August has gained recognition for its commitment to sustainability, earning special awards, such as the Sustainable Restaurant Award for its environmentally conscious practices.
Most Popular in Asia #5: Chef Louisa Lim
Singaporean Louisa Lim loved cooking from a young age. She studied at Paris' Le Cordon Bleu culinary school. This change transformed her as she immersed herself in French delicacies and saw their passion to their profession. Inspired by the French enthusiasm and accuracy in pastry-making, she pursued her own culinary goals.
Lim learned from Mathieu Pacaud at Hexagone and Histoires, two famous Parisian restaurants. She went from intern to pastry commis in a year and a half.
Lim then tackled her next assignment at Pacaud's flagship restaurant, Apicius, where she redesigning the dessert menu.
Her Singaporean ethnicity and French culinary knowledge make her a natural pastry chef at Odette.
Chef Julien Royer led Odette at the National Gallery Singapore to Asia's Best Restaurant in 2019 and 2020. Louisa Lim joined Odette in 2019 to work with Royer to reinvent the dessert menu.
Female chef Lim's specialty is making sweets for Odette's international clientele.
By contrasting flavors, she achieves harmony and balance. Her delicacies, such the Ardèche Chestnut, a modern take on Mont Blanc, are meticulously made.
This dessert with rich chestnuts, Corsican clementines, and toasted hazelnut meringue is beautiful and tasty.
Louisa Lim's work at Odette has helped the restaurant succeed. Her deserts end the meal with a light, engaging, and refreshing touch. In 2023, she won the best pastry chef award.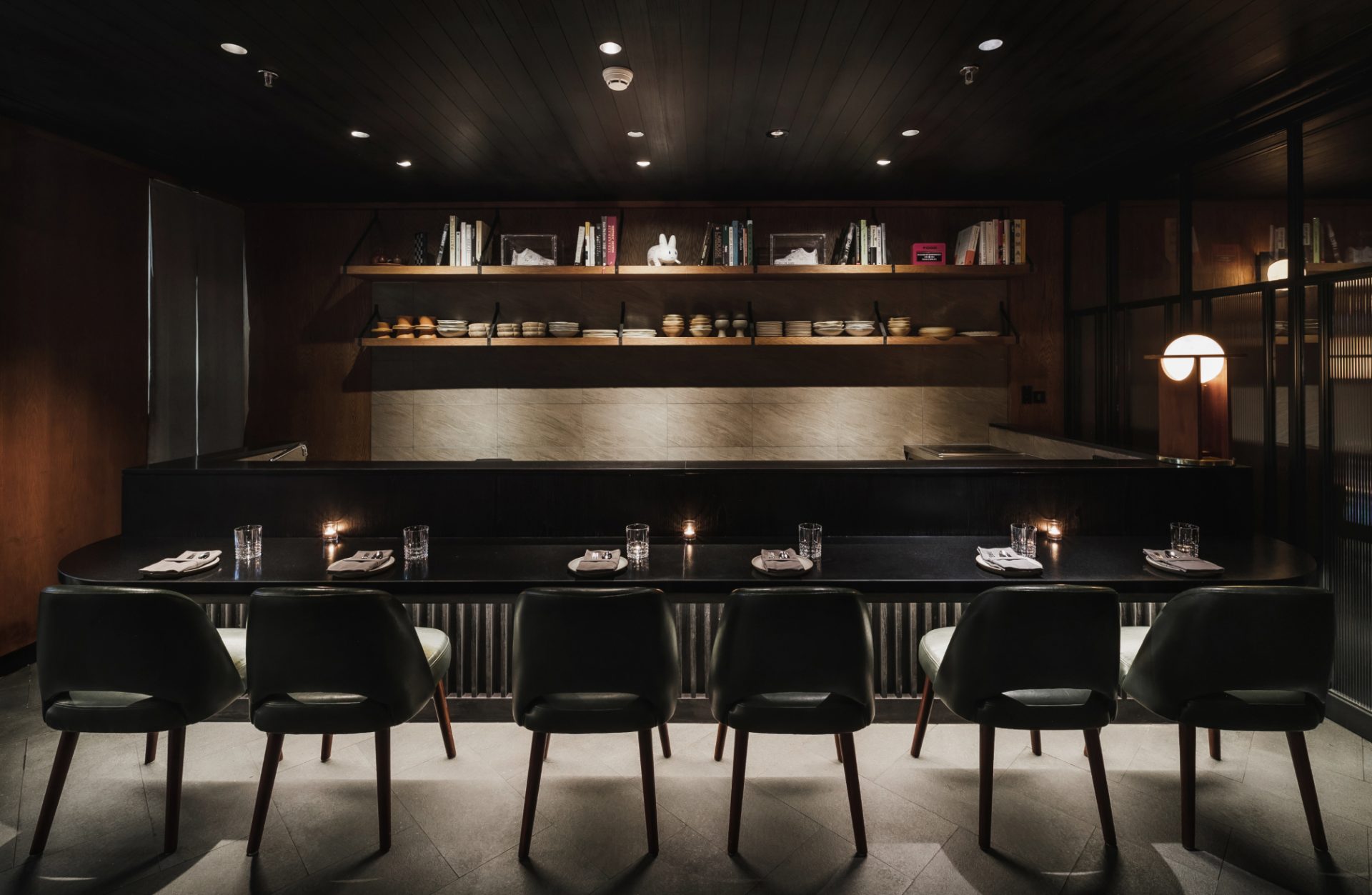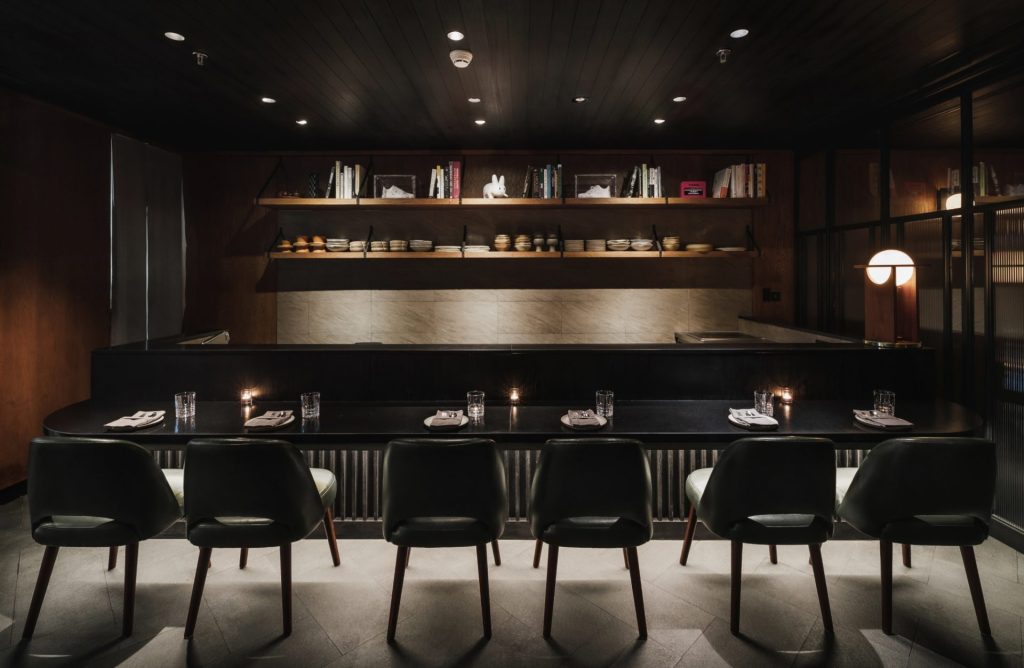 Most Popular in Asia #6: Street Food Eatery in Ho Chi Minh City, Vietnam
Ho Chi Minh City's street food culture is a vibrant part of Asia's culinary landscape.
Many street food eateries, though humble in appearance, are managed by skilled chefs who have perfected their craft over generations.
These hidden gems offer a taste of authentic Vietnamese cuisine and are an integral part of the local food scene.
Most Popular in Asia #7: Another fine dining scene is Bangkok restaurant Nusara
It offers a fusion of traditional Thai and modern culinary techniques, creating a unique dining experience.
Nasara's innovative approach has attracted both local and international food enthusiasts, solidifying its place in the global restaurant industry.
If you are into food, Villar City is the right home for you.
The said Brittany community is near numerous food establishments.
Furthermore, Vista City Alabang offers an array of exquisite high-end residential properties, ranging from spacious bungalows to multi-level mansions.
Each home is thoughtfully designed to cater to the unique preferences of its owner, featuring a blend of contemporary and traditional architectural styles.
These homes are characterized by sleek lines, elegant finishes, and modern amenities that prioritize comfort and convenience.
Suggested Read: Savoring Summer: Exploring The Best Of Santa Rosa's Culinary Scene
Suggested Read: How To Effectively Manage A Business From Home
Suggested Read: Choosing Your Investment Property
Suggested Read: Why Should You Choose City Living
Suggested Read: Culinary Pilgrimage in Laguna