BLOGS
Real Estate Events To Watch Out For This Year
"….connecting with people."
Network building is a deciding stage for every successful real estate career. Spending time generating leads and networks at every given opportunity-coffee meetings, staging and showing homes, scheduling appraisals and inspections, and assisting clients with property closings are only a few of the things that need to be on your daily schedule, to say nothing of the other hustles that need to be done in the process, like spending time doing research or paperwork.
Every real estate sales professional and real estate broker who has been in the industry for a long time had to work diligently to create networks and relationships every single day before they were able to have a steady inflow of clients coming in.
Today, as the world ushers in the bright promise of new normalcy, the country's real estate industry begin to look forward to more favorable interactions with clientele. Networking events and real estate conferences are being held in all corners of the world to provide real estate professionals and real estate brokers a better playing field and the means to build a sturdy and wide range of connections with their client base.
What are the emerging trends in the real estate industry in the Philippines?
Interacting with physical people has become especially challenging in recent years due to the escalation of COVID victims around the world. This dilemma prompted a drastic shift in the marketing strategy of the country's commerce, resulting in the innovation of countermeasures for businesses and corporations to fit into these changes and stay afloat in the market.
In the midst of this, the real estate industry in the Philippines has continued to persist and has even begun to thrive. Its marketing requirements were redefined and enhanced, however, to adapt to the changing demands of consumers.
Subsequently, the social media tools and video conferencing platforms' expedient help for all business deals were welcomed into the limelight. Meetings and interactions have become virtual instead, and video conferencing platforms like Zoom, Webex Meetings, Skype, and others have become valuable resources in the marketplace.
What Type of Events are Real Estate Buyers Mostly Interested in?
Events that provide access to information on newly listed properties and allow attendees to network with other prospective homeowners are likely to pique the interest of real estate buyers.
The majority of real estate buyers attend various events, the most popular of which are open houses, showings, market watches, auctions, and networking events. This year, due to the gradual return of normalcy around the world, these events are now more readily available in the marketplace.
What Events or Conferences Should I Watch Out For in 2022?
There are many interesting real estate events around the globe that you can participate in this year. Some of these provide the best platform for exclusive luxury learning and training opportunities, while others help you gain referrals.
Brittany Salesforce, the proud central selling arm of Brittany Corporation, guides you through the real estate events you have to watch out for and participate in this year 2022, all over the world. Let's take a peek at the following list.
Tom Ferry is an engaging speaker with lots of experience and credibility in real estate marketing. Tom Ferry's Success Summit, as one of the industry's most sought-after trainers, assists many industry leaders in growing their businesses. The topics for discussion at the event include marketing, inventory availability, growing wealth, and tips on secrets of success. Hence, many real estate sales professionals and real estate brokers find this Success Summit an important real estate event to attend.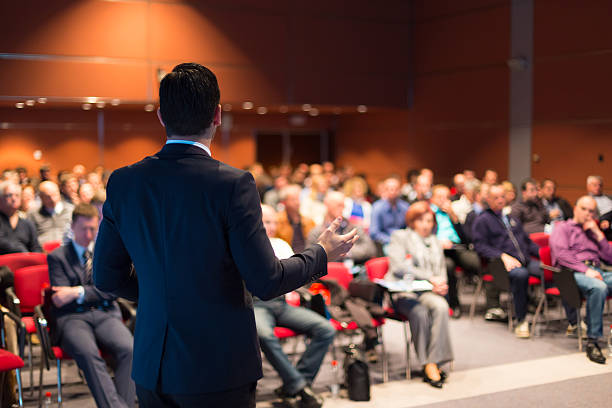 If you are also a beginner in the real estate industry, or someone who wants to build a solid foundation for when you become a broker, this 3-day conference is a must-attend on your list. This event puts forward valuable information on current trends in the industry and educational opportunities which is of great assistance to real estate starters.
It also helps improve your communication skills with the session on conversation drills and practices to make your engagement with clients, leads, and people more profitable.
This event will be held on August 23 -25, 2022. And the good part is that there are in-person and virtual options that participants of the events can choose from so that you won't miss it just because you are still apprehensive of mass gatherings. You might also want to check out and register early to take advantage of the discount for early registrants.
You will want to attend this premier event of the National Association of Realtors and come to Orlando, Florida, this year's event location if you are looking for a solution provider to your real estate problems. The NARs Conference and Expo have been serving and providing timeless insights and information to Realtors for a long time now.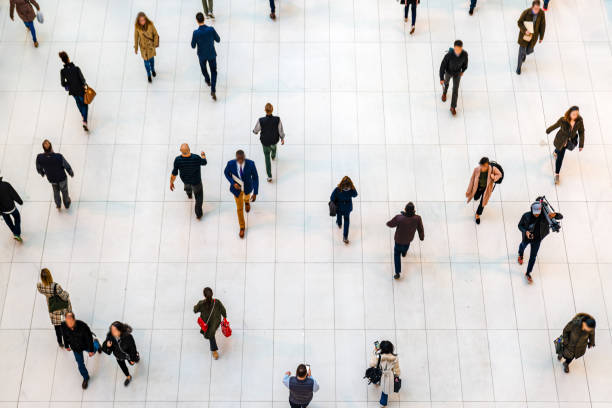 The participants of this conference include schedules of education sessions, governance meetings, networking activities, and expo activities. The expo also features the largest real estate trade expo within the real estate industry with almost 400 vendors – the town square.
This real estate event is to take place as scheduled from the 11th until the 13th of November 2022 in Orlando, Florida. Although there is also an option for virtual attendance for those who cannot, participants are still encouraged to attend in person. Tickets and registration will be readily available on May 18, 2022.
RealWorld is a must-be-at conference for industry professionals who want to own or manage residential real estate. It offers insights into property management and real estate finance. RealWorld will come to life this year in Las Vegas, Nevada, from the 17th until the 19th of July.
Unfortunately, there can only be an in-person experience offered for the RealWorld Conference this year. Participants are encouraged to register on an earlier specified date to get a spot and avail of the discount on the event's ticket registration fee.
CRE Converge is a perfect fit for the attendance of commercial real estate professionals. This conference paves for CRE professionals an excellent chance to connect people with the same real estate minds and build networks.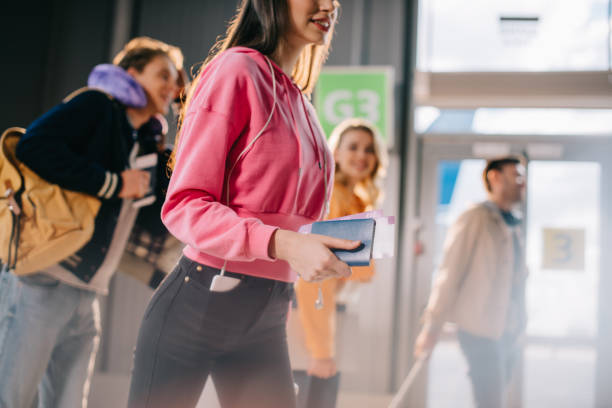 Considerations for In-Person and Virtual Networking at Real Estate Conferences This Year
In-Person
Provided that you register and attend in person one or more of the real estate conferences mentioned above, you will be inspired and too engrossed in the excitement of learning more and the prospect of building a wide scope of connections. Here are some of the tips for you that will be helpful to keep in mind during the event for your best experience.
Prepare your business cards in advance.
Yes, cards. As many as that implies. You are there primarily intending to meet and create connections with people. Of course, aside from gaining insights into all discussions. It is best to prepare and bring with you at least 100 business cards and hand them out freely to people you think will help you most in your real estate business or career.
Talk to every single vendor.
Don't miss out on the chance to speak with real estate experts who can answer your questions directly. Grab the opportunity to speak face-to-face with real people and express your concerns or ideas. It may be helpful to take notes and questions ahead of time and ask them out to pros who you think can shed light on your inquiries. Be sure to also hang around after the presentations and have a chat about a topic or issue in the session you are particularly interested in with the speakers directly. Parties and social events are also the best times to build connections with professionals.
Virtual
This year, many real estate conferences are being held virtually. While this offers a great opportunity for those who might not be able to travel to the conference location, it can also be challenging to stay focused and engaged during a virtual event. You can get something out of your virtual conference by following these pointers on how to conduct yourself.
First, create a dedicated space in your home or office where you can attend the conference without distractions. This will help you focus and avoid getting sidetracked by other tasks. Make sure your space is well-lit and comfortable, and consider setting up a second monitor if possible.
Second, take advantage of the platform's social features to connect with other attendees. Many virtual conferences offer forums or chat rooms where you can ask questions, start discussions, and network with fellow attendees. Getting involved in these conversations will help you feel more connected to the event and its participants.
Finally, be sure to take breaks throughout the day. Just like in an in-person conference, it's important to step away from the screen from time to time to rest your eyes and give your brain a break.
But more than that, here are the top 3 important things to do before joining a virtual conference:
Check your internet connection.
Before attending any online conference, the most important step is to check your internet connection. A slow or intermittent connection can be incredibly frustrating, and make it difficult to participate fully in the event.
First, take a look at your Wi-Fi network and remove any unnecessary connections that could be bogging it down. Second, if possible, move your router to a more central location in your home or office – this will help to improve the signal strength.
And finally, make sure to test your connection in advance of the conference to ensure that everything is working properly.
Update your social media accounts.
You may think updating your social media accounts is unnecessary, but you'll find it helpful when people you met at the conference begin to check on them. Update it ahead of the event. Be sure that you also provide easy access to your accounts just in case your fellow attendees reach out to you after the session, and follow up on your newly established network after the conference.
Do thorough research.
It helps a lot in building rapport and connection when you know the ins and outs, the expertise, and the accomplishments of your prospective partners. Research your speakers. It also helps if you research the available information on the topics that will be discussed. This way, you will be able to smartly and incisively engage in Q&A sessions, which is one of the ways to truly shine in virtual gatherings like virtual conferences.
A career in the real estate industry
It is important to note that whichever event or conference you decide to attend this year, it is imperative to choose what will help you forward in your real estate career. A thorough assessment of your career goals in the real estate industry will give you a laser focus and allow you to select what is applicable to you so that you won't waste your time, effort, and resources.
Join Brittany Salesforce
Take part in the development of the next successful generation of real estate professionals in the nation. Construct a secure career path for yourself by laying the groundwork at the company where you currently work for growth, rewards, and a positive culture.
Do you believe that you have what it takes to be one of the top elite professionals working in your field? If this is the case, consider joining Brittany's sales team. Brittany is an industry-leading sales expert who has assisted a vast number of individuals in accomplishing their sales objectives.
You will receive top-notch training and support once you become a member of the team, both of which will assist you in making more sales and bringing in a higher commission. You will also have access to exclusive resources, which will provide you with an advantage over your competitors. Join Brittany's salesforce right away if you're prepared to take your professional life to the next level.
NEXT READ: Christmas Day Activity To Try in your Portofino Home
NEXT READ: 8 Ways To Make Friends in a New Condo Community
NEXT READ: What Homebuyers Value in a Real Estate Agent
NEXT READ: The Community At Georgia Club Sta Rosa
NEXT READ: Face To Face Events Back on Track