BLOGS
Outdoor Tree Lighting Ideas
It is that time of the year again where everybody is up to decorating their houses, especially given the holiday season. Families are coming and out of the malls just to get their hands on beautiful Christmas trees, lanterns, and other twinkling lights that they can add to their collections of decorations that will beautify their homes.
And while many are obsessed with beautifying the interior of their homes, there's also a way to include the outside without overdoing it. This is especially true for those who have a bigger space to decorate and light up.
This includes the outdoor spaces where your garden is probably situated. And in this garden, you have these outdoor trees that have been standing dull all year round and you are thinking of how to make them appear less unpleasant and more attractive to complete your overall decoration peg.
If your outdoor space is already filled with beautiful plants and tall trees, all you have to do is start with that and everything that you already have in your outdoor space and add a little touch of drama to make everything look perfect as you envisioned it to be.
Having said that, why not start with lighting up your outdoor space? Given all the outdoor trees you have in your garden, this will be a perfect time to put outdoor tree lights on them. And so, if you are thinking of adding spice and drama to the outdoor trees standing in your garden, here are some of the outdoor tree lighting ideas you need to check out and try: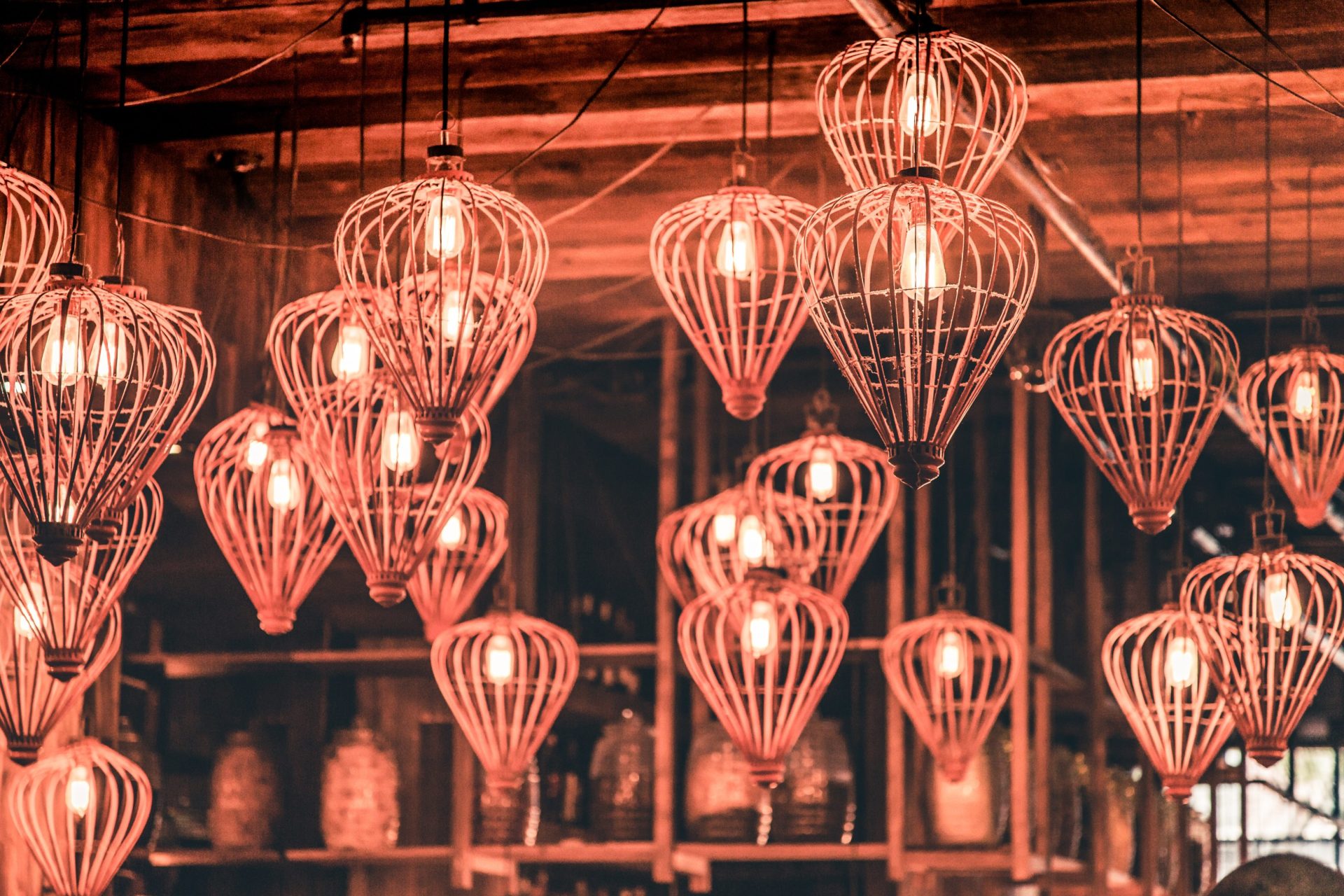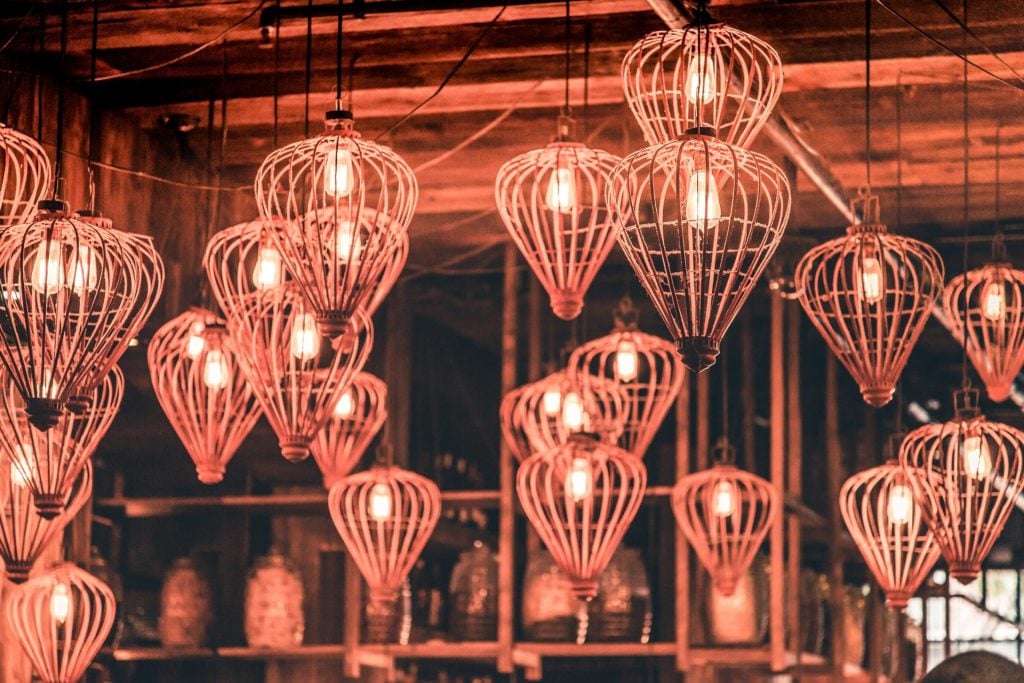 Use string lights on your outdoor tree
One of the most common and easiest outdoor tree lighting ideas you can do is creating a curtain-like feature on an outdoor tree using string lights. Ideally, the string lights should be hanged vertically on a tall or large tree because the curtain-like feature is best achieved that way. Make sure that you use the kind of string lights with brighter colors to brighten up your garden. You can also hang the string lights horizontally to make it way more different. To add extra drama, you may also wrap the string lights to a tree trunk, following its shape and form. Using string lights can save you the hassle of having to put lights for all the tree branches, especially if you are the kind of decorator who wants something simpler but elegant.
Illuminate your outdoor space with a lighting Christmas tree
Another outdoor tree lighting idea you can try is to place a huge Christmas tree in the middle of your garden or any outdoor space. You can decorate your outdoor area any way you like depending on the theme you have for the holidays and hang some lanterns all around your outdoor area. Make sure to choose a Christmas tree that has the same height as the trees you have in your outdoor area so they will complement together. You can go with an Arizona Cypress tree or a Leyland Cypress tree. Both of these Christmas trees are perfect for display at your garden or outdoor area. Make sure to wrap around it a bright lighting that will complement the ambiance of your decoration. You can also add real candles all around the area to add dimension and illumination to your space.
Suspend hanging lanterns to the tree branches
If you want to level up your outdoor tree lighting ideas and string lights are something that is too simple for you, consider suspending hanging lanterns to the tree branches of the trees you have in your garden or outdoor area. Hanging lanterns are much bigger outdoor tree lights than any other style of lights and so their capability to stand out once suspended to the tree branches is extraordinary. This kind of outdoor tree light can be operated through LED lights, and it's up to your liking which color of lights to use in order to create a magical scene in your outdoor area. Or you may use candles as well. You can also add other decorations to your lanterns such as ribbons and spotlights.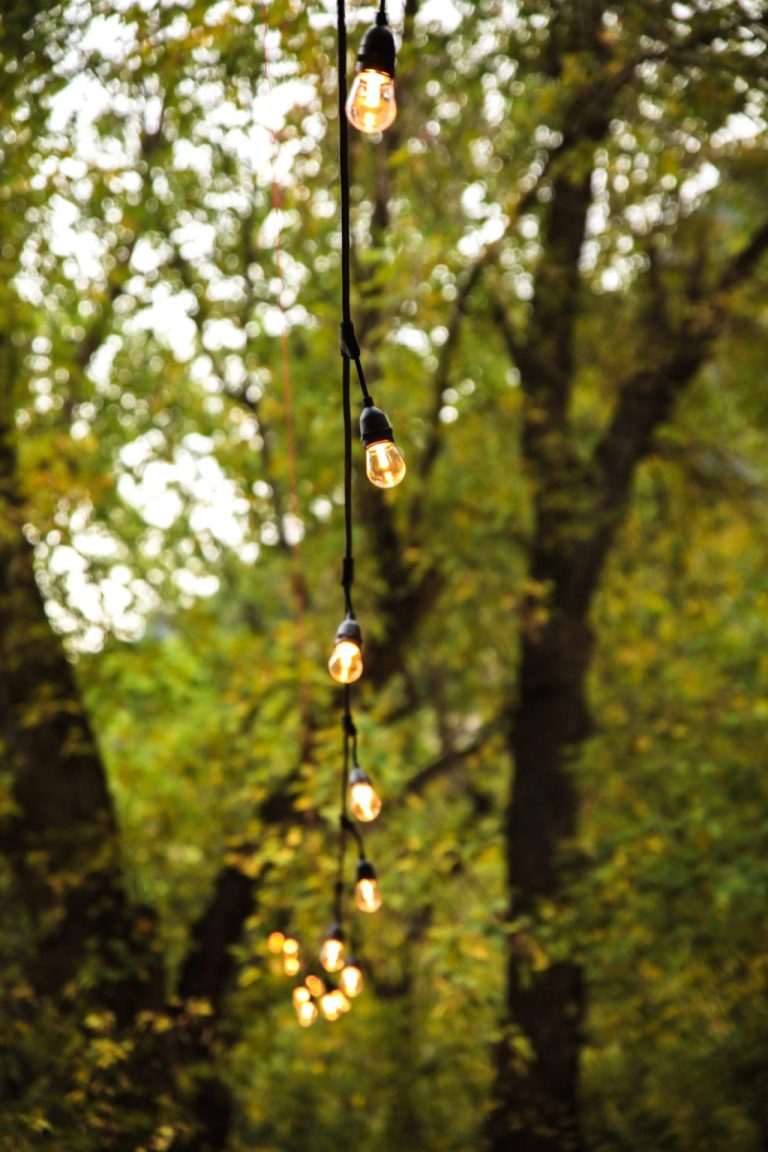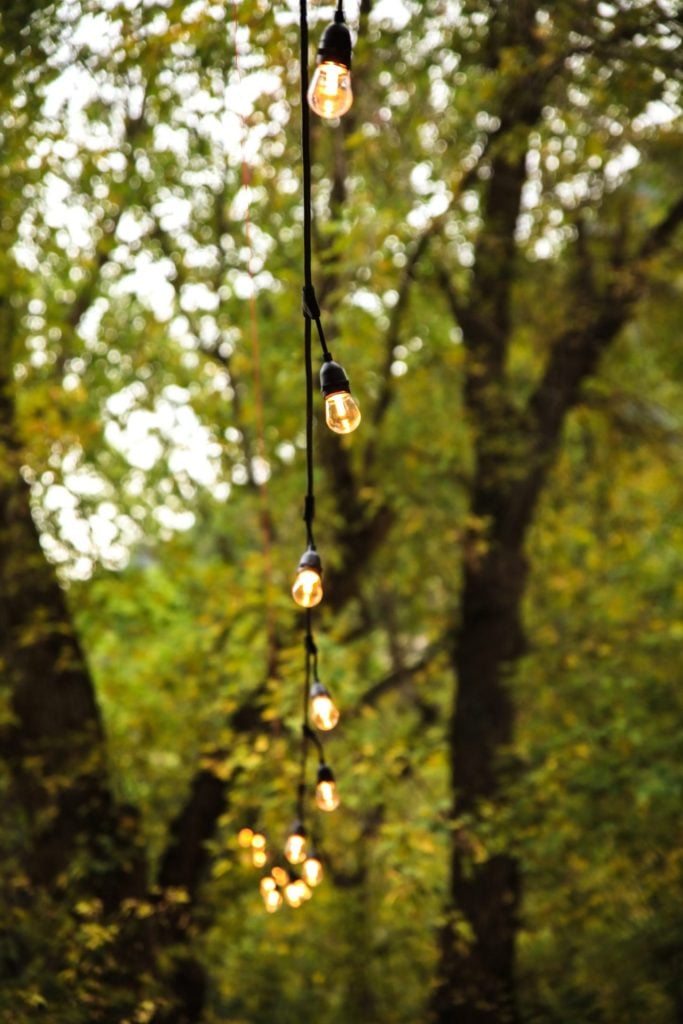 Pull off that whimsical theme using fairy lights
Since holiday season is all about cool air, coziness, and being together, might as well go for fairy lights with shimmering yet low maintenance glow in order to achieve that whimsical theme for your outdoor tree lights. Consider hanging fairy lights all over your outdoor area and in the tree trunk of your outdoor tree. This will surely complement with the night sky when you invite friends and loved ones over during a holiday dinner or a casual night of hanging out. The said whimsical theme decoration will surely bring all the childlike mood from you and your visitors intensified by the striking yet soft glow that your outdoor lights would emit from the fairy lights.
Illuminate bushes, small trees, and other plants using spike lights
Aside from lighting up your outdoor tree, consider doing the same to the other plants situated in your garden or outdoor area. Everything will look so much better if you will use spike lights or even spotlights to highlight the corners of your outdoor area where bushes, small trees, and other plants are situated. While your illuminated outdoor tree is the focal point, the ones that are staying in the background should be illuminated, too. You can use light strings as well and other tree lights that will fit perfectly to bushes and other plants in your outdoor area. Most of these lights are already energy efficient and so, lighting them up altogether with extra wires installed will not cause you any worry. This will also make your outdoor area more festive and fun during the evening.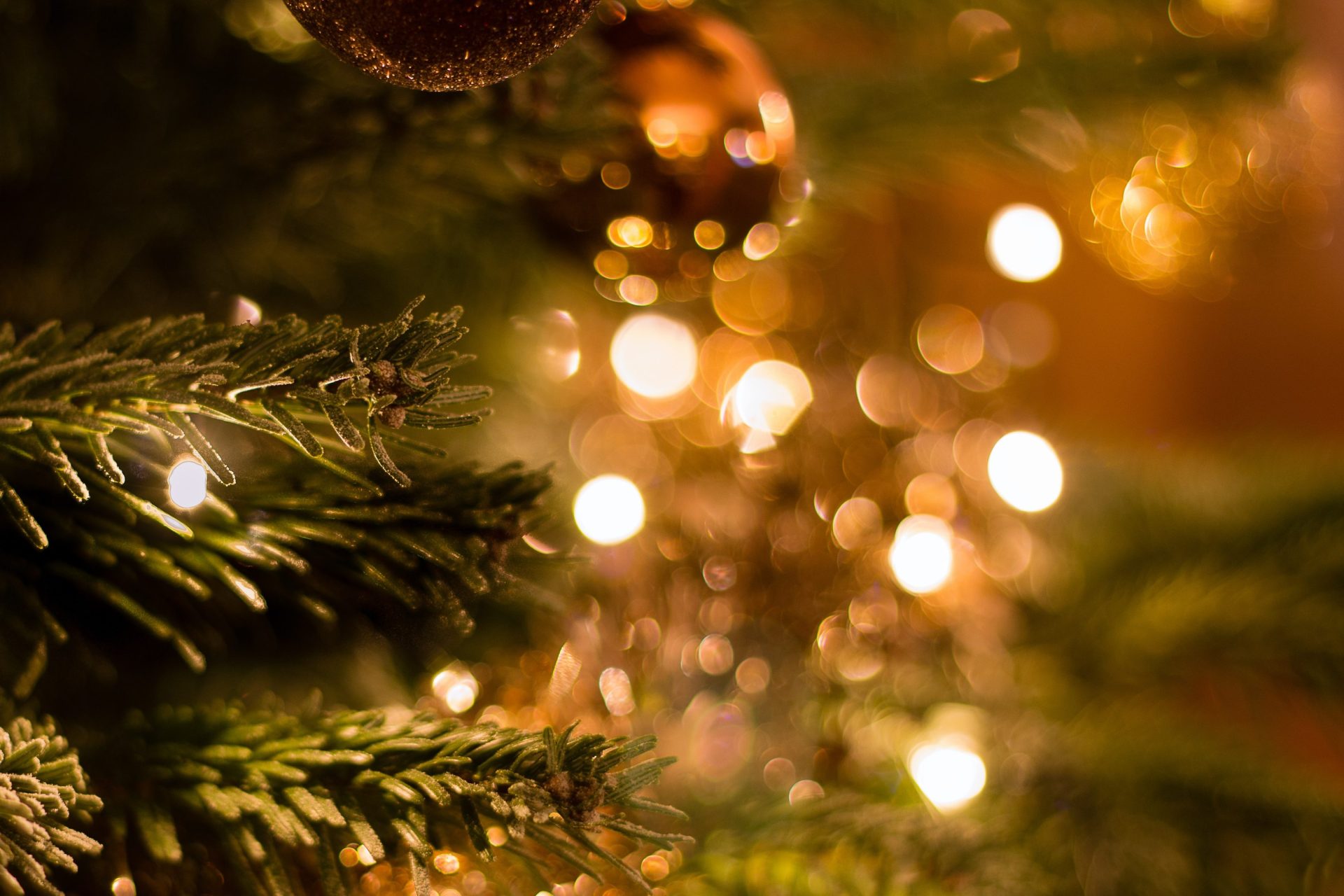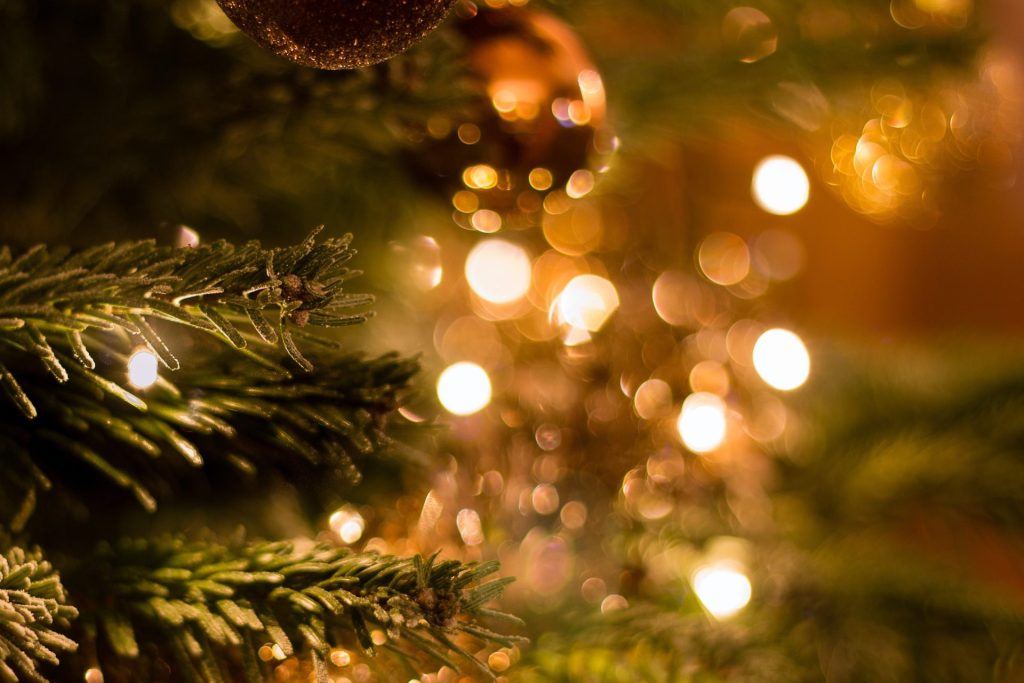 Final Thoughts
Lighting an outdoor area doesn't have to be a challenging task especially if you know what is suitable to your space. This means choosing the lighting ideas that work for your trees outdoors and will complement the overall ambiance of your home. Moreover, illuminating your outdoor area especially your trees also help in accentuating the parts or features of your home that you want to highlight after daylight. Make sure you go for the ones with dramatic patterns of light. You might also be asking how many lights you should apply to your trees. Well, first of all, it depends on how huge your trees are. The general rule is that for every foot of a tree, wrap one strand of light around it. This works better when you want a heavy lighting. You can just also minimize the lighting if you want something simple and minimalist.
It is truly nice to be surrounded with good lights, And it is much nicer when your home is situated in a place where the atmosphere is cozy both during night and day. At Brittany Corporation, your vision of being at home in a luxury property surrounded by greeneries is one decision away. Forresta Villar Land is a luxury property with luxury lots where tranquility and dynamic living fuses. For more information, click here.
Suggested Read: Ideas To Make Your Home Cozier This Holiday Season
Suggested Read: Designing Your Home Around Musical Instruments
Suggested Read: Christmas Lantern Ideas For Your Holiday Home
Suggested Read: A Bright Christmas At Portofino Alabang
Suggested Read: How Do Trees Add Luxury To A Property