BLOGS
New Horizon Unfolds in Crosswinds Tagaytay
Considering the outstanding reputation of Tagaytay City, the most celebrated place in the southern part of the Philippines, it is no secret that it is not only a hideaway for unwinding during the weekend, but also a perfect sanctuary to settle in. With its diverse vast pine trees, tingling sensation of cold breeze, scent of blooming flowers, picture-perfect sceneries, and the local's long-preserved culture and tradition, there is no doubt that Tagaytay is the city of tranquility and relaxation, making the hunt for a place to stay a high demand all throughout the year.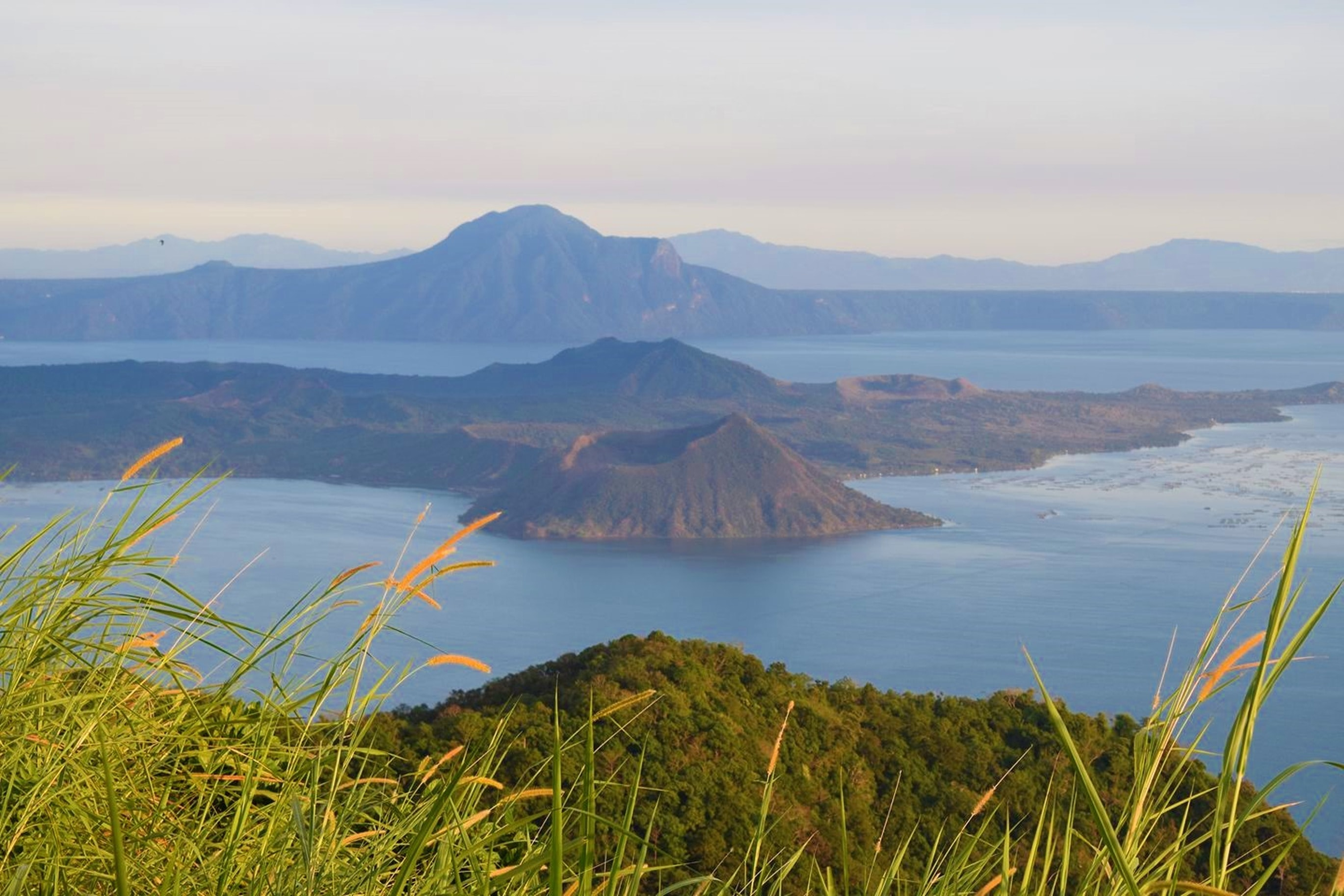 Aside from its famous theme parks and breathtaking views, one of the vantage points of living in Tagaytay City is that it is much less congested than Metro Manila. | Photo from Unsplash
What is Lausanne at Crosswinds Tagaytay?
One of the most striking luxury houses and lot properties in Tagaytay, which is Lausanne, is situated on an expansive 100-hectare development in the luxurious mountain resort estate of Crosswinds Tagaytay. Encapsulating a perfect blend of panoramic views and stunning architecture of Switzerland, Lausanne at Crosswinds Tagaytay is the newest residential development by Brittany Corporation, the luxury real estate subsidiary of Vista Land & Lifescapes, that offers Swiss-style luxury homes in one of the most sought-after enclaves in Tagaytay.
Suggested Read: Lausanne At Crosswinds Tagaytay: Your Home Near The Metro
What is the New Horizon in Lausanne At Crosswinds Tagaytay?
Consisting of lavishly appointed lots which range from 400 to 600 square meters, Lausanne at Crosswinds Tagaytay is perfect for families looking for a permanent and relaxing sanctuary outside of Metro Manila. Ensconced on a majestic grove of 35,000 pine trees, this truly unique residence offers a wealth of Swiss luxury resort-style atmosphere which is perfect for a real estate investment that will truly benefit you with an excellent standard of living alongside favorable landscapes and facilities.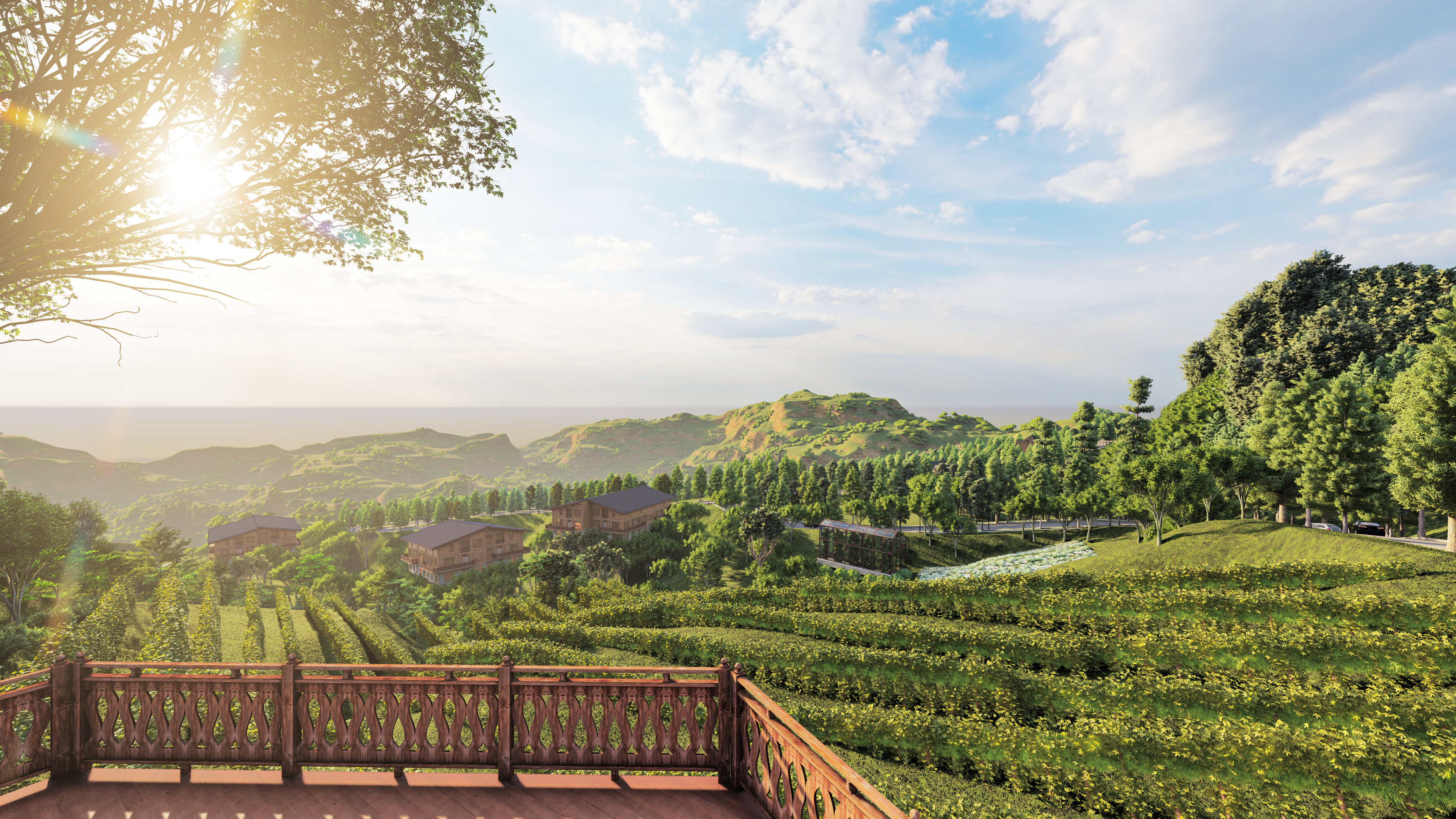 Lausanne at Crosswinds Tagaytay is the newest, first-class Swiss luxury neighborhood in Tagaytay right now.
Adorned with the finest materials, each luxury home of Lausanne at Crosswinds Tagaytay is a discovery of sophistication: vast vineyards, dramatic Swiss architecture, picturesque rolling terrains, and crisp mountain air of Crosswinds Tagaytay, adding grandeur and warmth to the overall serenity of Tagaytay as a backdrop. However, the overall most alluring element of this remarkably lavish property is the splendid view of Laguna de Bay, Manila Bay, and the imperial hills of Tagaytay.
Why choose Lausanne at Crosswinds Tagaytay?
Lausanne at Crosswinds Tagaytay is one of only a handful of properties in the renowned and distinguished residential development of Crosswinds Tagaytay to occupy quaint chalets alongside the fun of a first-class Swiss resort and commercial strip. In addition to this, owners of the home have access to Crosswinds Tagaytay's top-notch facilities such as Sommet Center Pavilion, banquet hall, training center, and Santa's treasure and souvenir shop. Moreover, the said luxury estate is provided with a unique degree of privacy since Crosswinds Tagaytay is situated along the natural slopes of the exclusive community.
Suggested Read: Reasons To Invest in Lausanne

The best way to maximize your luxury living is to give yourself and your family the permanent experience of living with nature. This is where Lausanne at Crosswinds Tagaytay specializes the most.
Furthermore, the location of Lausanne at Crosswinds Tagaytay is generally accessible to almost everywhere such as premier universities and schools, famous tourist spots, and other commercial constitutions that cater to the needs of the people, not to mention that it also has access to a popular throughway to Manila which is lined with pasalubong stores and other shops that sell everything you need even the plants you would want to have for your gardening and landscaping. Moreover, Tagaytay Rotonda is just less than 10 minutes away, which stems from the four main roads that connect you to Metro Manila, Laguna, Cavite, and Batangas.
Besides, Tagaytay City is well-appreciated by many because of its Instagram-worthy aesthetics. If you're thinking of a cool adventure during the weekend and you want to escape the jam packed traffic just to get to your favorite picture-perfect spots, fret no more because Crosswinds Tagaytay is few minutes away by car to Picnic Grove, People's Park, Tagaytay Sky Ranch, and premier golf courses and country clubs namely Canyon Woods Golf Course, Splendido Taal Golf & Country Club, and Tagaytay Highlands Country Club.. It is also close to hospitals such as Tagaytay Medical Center, Tagaytay Medicare Hospital, and De La Salle University Hospital in Dasmarinas.
A New Horizon: What To Expect in Lausanne
Some of the top universities and schools are also around the area: De La Salle University Dasmarinas, De La Salle Canlubang, Ateneo Graduate School Sta. Rosa, St. Scholastica Sta. Rosa, and Olivarez College Tagaytay. You may also visit religious pilgrimages and spiritual healing tours in Pink Sisters Covenant, Church of our Lady of Manaoag, and St. Anne's Shrine. For spiritual retreats and religious facilities, visit CCT Tagaytay Retreat & Training Center or Angel's Hills Tagaytay and Formation Center.
However, if you are somewhere near Crosswinds Tagaytay or you have finally decided to invest in a luxury home in Lausanne, you can enjoy the prestigious community within the Crosswinds Tagaytay Swiss Luxury Resort. Here, you have the property called Crosswinds Tagaytay Grand Quartier which operates as a luxury condominium and hotel. Within the said resort community, there are swimming pools, jogging paths, walking trails, pocket parks (Peak Parks), and a novelty store like Santa's House Gift Shop. You may also try bringing your kids to Christmas Village where they can experience the so-called 365 days of Christmas.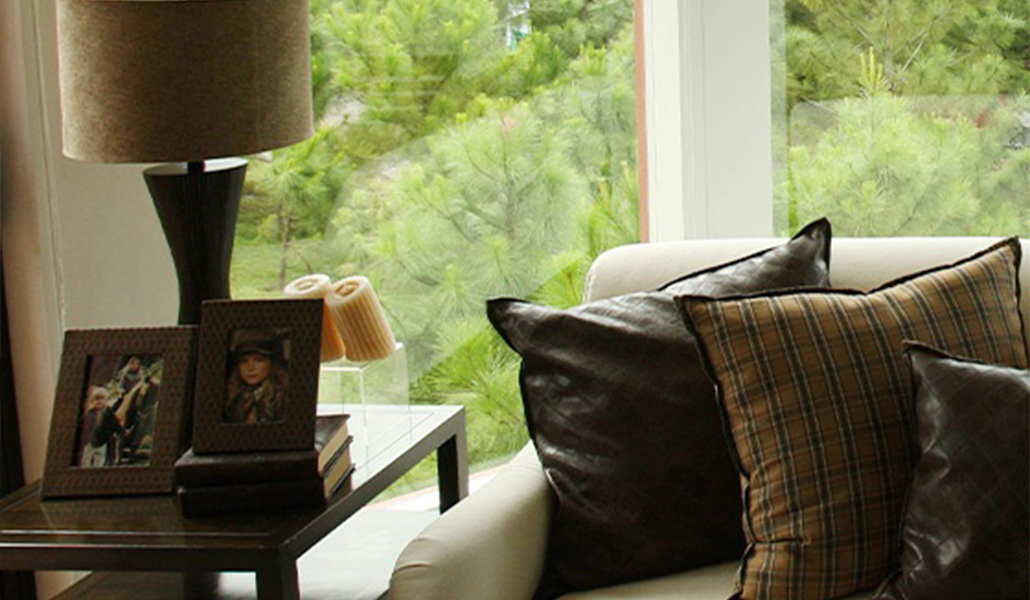 Crosswinds Tagaytay is home to the famous Crosswinds Tagaytay  Grand Quartier. 
Moreover, residents in Crosswind as well as tourists will also enjoy Swiss-inspired flower farms since this is one of many future developments in Crosswinds Tagaytay that you can look forward to. As a matter of fact, some of the country's most beautiful floral graces will be found in Crosswinds Tagaytay once the construction of the said flower farm panned out. It will also feature an isolated and heated greenhouse in Lausanne to create an ideal climate for the rare flowers that require to be taken care indoors.
To further support the luxury lifestyle that Brittany Corporation promises to its homeowners and future residents, they are also committed to constructing a vineyard where rows of grapes will be seen growing from the top of your luxury home down. This can also serve as a nature-based recreational place for activities that you and your family are planning to do. Moreover, Brittany Corporation also strives to adapt to the new normal by developing picnic grounds with open spaces. These picnic grounds can be enjoyed in the comforts of the neighborhood without having to worry about the risk of infection. The said picnic grounds will be surrounded by vast vegetation that will surely provide serenity and healing to families who want to escape for a while from the hustle of daily life.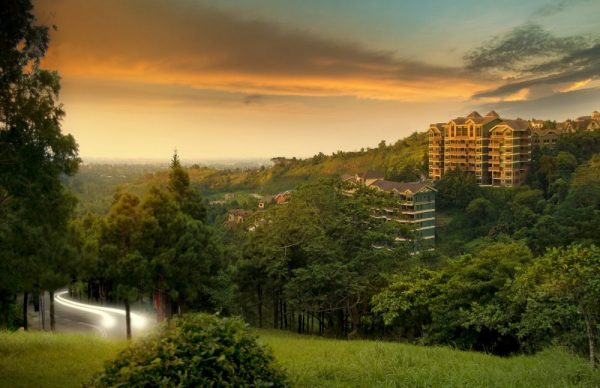 Do not miss out the opportunity to live in these luxury homes in Lausanne at Crosswinds Tagaytay. 
Swiss Lifestyle: A New Horizon From The Hustle And Bustle of the City
Living in one of the most beautiful luxury homes in Lausanne at Crosswinds Tagaytay is incomparable. Aside from the fact that everything you need is pretty much accessible, it is a worthy and rewarding investment that will do you good for a very long period of time. Owning a luxury real estate in Lausanne at Crosswinds Tagaytay can also create an income if transformed into a tourist and traveler rental home, which pays visit to Tagaytay all year round.
Suggested Read: Imagine Your Life At Croswinds
On the other hand, if you are a hardworking retiree, investing in Lausanne at Crosswinds Tagaytay is a perfect choice for your secured future. As a matter of fact, investing in luxury real estate is one of the most stable investments even amidst the height of the pandemic. To make your investment worthwhile, Brittany Corporation has implemented successful marketing strategies to attract affluent folk by investing and researching about the current movement of market trends, ensuring that investment in luxury real estates will continue to strive amidst pandemic. In fact, the luxury market is composed of business savvy people who are financially non-vulnerable in a worldwide pandemic.
Final Thoughts
Buying a luxury property in the Philippines can be daunting but with a definite purpose in mind such as treating it as a worthy investment that you deserve can provide stability and certainty to your future. There may be challenges along the way but what makes it more valuable is sticking to a premier name like Brittany Corporation where your willingness, patience, and prudence will be paid off. Contact Brittany and inquire about your Lausanne home!
NEXT READ:  A Guide To Design Your Lot in Tagaytay