BLOGS
Meet Raffaello, Your Luxury Dream Home
Dream home. What do we think of when we are asked about our dream home? Big? Grand? Colorful? When we consider what our dream house is, we think of the things that we want it to have.
What is your dream home?
Some want their own spacious kitchen, and some want to have their own theater, fplay area, music room, coffee nook, or rooftop. We want to be able to personalize every single detail of its interior design, to have personal spaces, big common spaces, and rooms for leisure and activities.
Your dream home for your family. Most Filipino families are big either because of the number of children, or they recognize and live with their extended family. It has been a known culture for us Filipinos to be family-oriented and that we all enjoy family gatherings and the likes.
We like celebrating every family member's birthday, bridal showers, baby showers, graduations, christening, anniversaries, small wins, the big wins, even the baby's gender reveal. We Filipinos always find time and make excuses to gather and spend time together. We like sharing food, gifts, stories with our friends and family.
Meet Raffaello, your luxury home
Raffaello luxury home is a 292 square meter Italian-inspired luxury house for sale, ensconced in the luxury property of Portofino. Its floor area is planned and designed for the best luxury living experience perfect for big families. Its unique feature of the boxy orange exterior makes it shine among other luxury houses.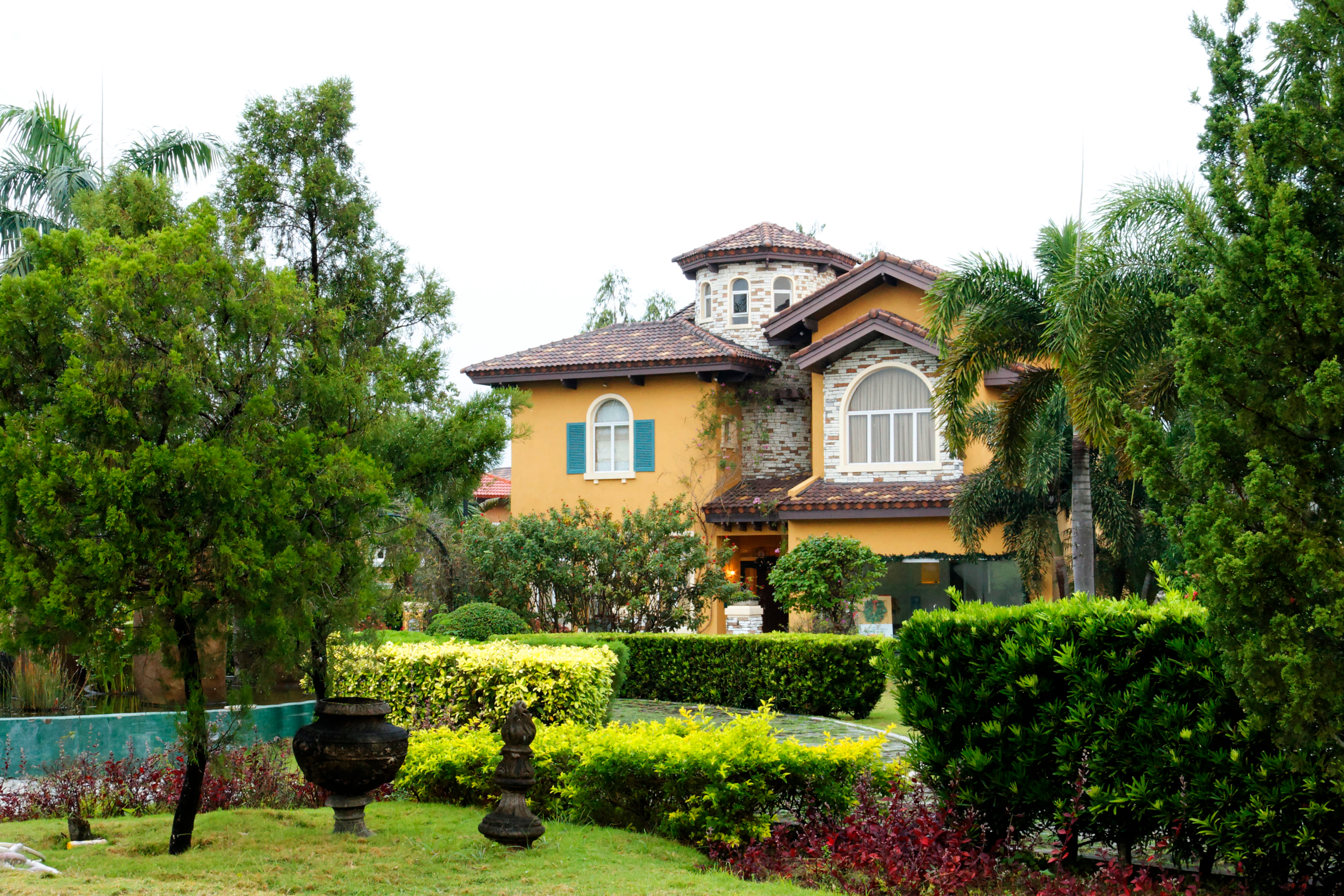 "Palazzi are some of the most iconic types of Italian homes" – What kind of houses can I buy in Italy?
This best portrays an Italian home because of the color, the bricks and stones used, and its windows. It is evident how it was themed off Palazzis, a type of Italian-themed home that also uses white windowsill and stone accents. It also has the castle-type tower as its attic, making it more classical and elegant but still giving the modern Italian vibe perfect for your family.
Why is the Raffaello luxury home being your dream home?
Because of its spacious areas, it is a well-thought floor plan that you can make full use of to create your dream living space. It portrays luxury living from even the littlest details and the materials used.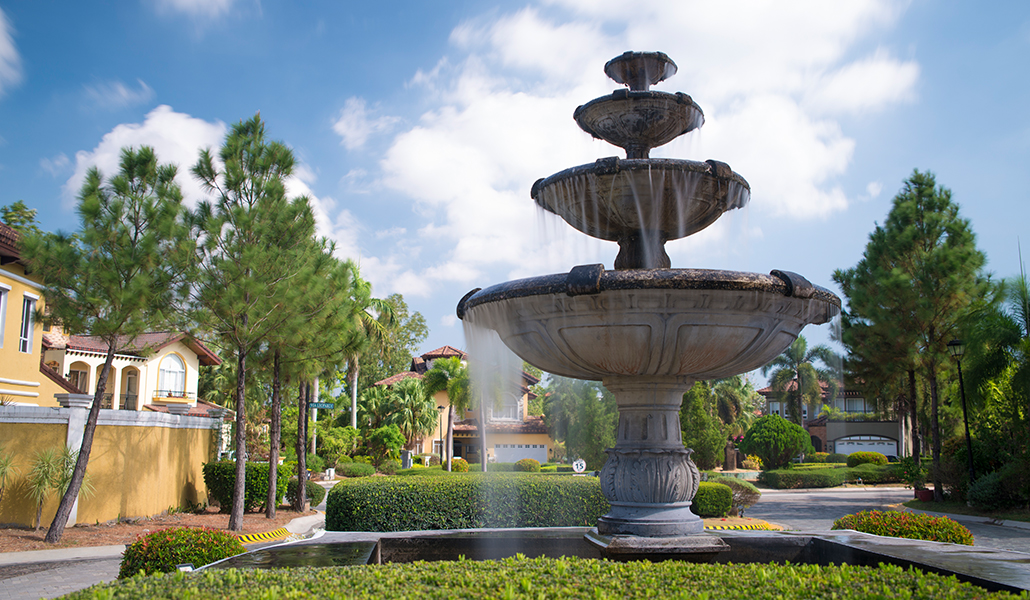 From the moment you enter the door of Raffello, you are welcomed by an entry porch that could be entered through two different routes: (1) through the pathway leading to the main door of the house and (2) through the 2-car garage for ease after parking. As you enter, you have some of the main common areas such as the living room, courtyard, dining room, and kitchen on the first floor. Situated here are the other rooms like the maid's room, a driver's room, a utility room. One highlight is the grand staircase leading to the second floor, where your family's haven is found.
On its second floor, this is where everyone's bedroom is located. You get to have big rooms to come home to when the day is finally over. You have three large and spacious bedrooms with three toilets and baths, a master bedroom with its own walk-in closet and toilet and bath, and a balcony in the bedroom where you can have your afternoon cup of tea.
The large bedrooms are essential, especially now that adjustments are made because of the Covid 19 Pandemic. Some of us are already switching to permanent work-from-home setups, and schools are still uncertain when it goes back to face-to-face classes.
One more thing that makes Raffaello stand out is its attic. We are all talking about dream homes and guilty as charged. We all once dreamed of having our own secret private room. Be it used as your own sanctuary, own game room, craft room, or just where you could hang out with your family.
Raffaello has its own attic that is very spacious and flexible to renovate. For families who have kids, this could be redecorated as their own play area where you could put all their toys, books, and play equipment.
Italian homes are best known for their high quality and elegance
That is why Brittany Corporation by Vista Land makes sure all their homes provide its residents with the luxury living that lasts for a lifetime. From the houses they offer, the 24/7 security personnel that roams around the area, CCTVs, security guards to make sure you are living in the community safe and sound, the common amenities like the swimming pool, indoor badminton court, grand function rooms, kiddie park, basketball and tennis court.
All their facilities for utilities were also designed underground for power, cable, water, and communication to create well-organized and neat streets for its residents. Their engineers planned that way to avoid any safety risks and make sure you get the satisfaction you deserve. It is also just minutes away from Vista malls like Evia Lifestyle Center and SOMO, events places like Palazzo Verde, hospitals, expressways, and universities.
One more important thing you need to consider when you are finally making your dream home come true is its location. You want to make sure that you live somewhere near your workplace, your kids' school, the supermarket, the malls, and other important places.
One of the best things about living in Portofino by Vista Land is its location. Daang Hari is very accessible since it connects Imus and Bacoor of Cavite with Metro Manila. It is connected with MCX, which connects to SLEX or the South Luzon Express Way.
This is the best place to live if you want to be in the metro but away from the city. It's safe to say that you already live the best of both worlds. You get to have the peace and quiet of Cavite province, but it is also near the city life of Metro Manila. We all want to live in a place away from the bustles and the buildings, but we also want to live somewhere urban so that you could be near to almost everything.