BLOGS
Gutters and Downspouts for Luxury Homes Guide
Gutters and downspouts are not the most attractive feature of a luxury home—but they are very essential. For the uninitiated, gutters and downspouts are the narrow channels and pipes you often see on the perimeter of a home and along the roof edge. They are also known as rain gutters because they protect your home from water damage by collecting and directing rainwater away from your home's siding and foundation. Without this simple water drainage system, you are putting your home at risk for basement flooding, damaged sidings, mold problems, and even erosion in your landscape.
So, whether you are installing gutters and downspouts for the first time or thinking of replacing your old ones, this beginner-friendly guide will help you start on the right foot.
Rain Gutter Anatomy: Are Gutters and Downspouts the Same?
People tend to use gutters and downspouts interchangeably when talking about rain gutters. But these two are not the same. A downspout and a gutter are two different components of a gutter system.
Here is a short glossary of rain gutter parts, including what makes each one different from the others.
Gutter Sections – These are the long, horizontal sections that collect all the runoff rainwater from your roof. Gutter sections are usually five (5) to six (6) inches wide.
Downspouts – A downspout refers to the vertical pipe that extends from the roof of the house, down to the ground. These enclosed pathways are where the collected rainwater from the gutter flows to prevent it from damaging the sidings and foundation of the house.
Downspout Elbow – An elbow is a bent tube found at the bottom of a downspout where collected water exits. The elbow's opening is facing away from the house to drain the water away from the sidings and base.
End Caps – These are the flat metals that seal the ends of the gutter sections, so the water could down the downspouts.
Hangers – Hangers are hidden strips of metal that support the suspended gutters to prevent them from sagging.
If you are planning to renovate the gutter system of your luxury real estate property, knowing its major parts will make it easier for you to determine which parts need to be replaced.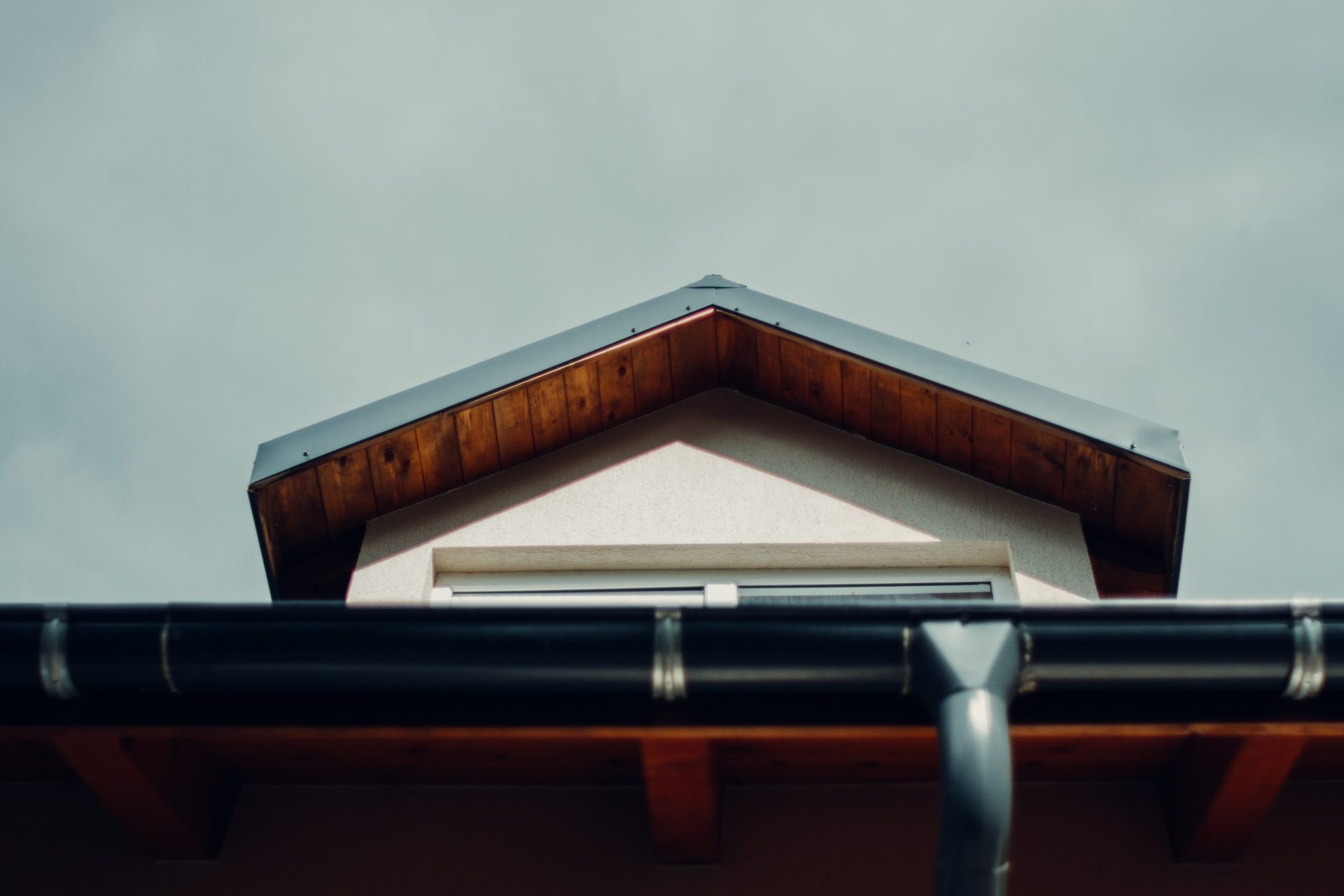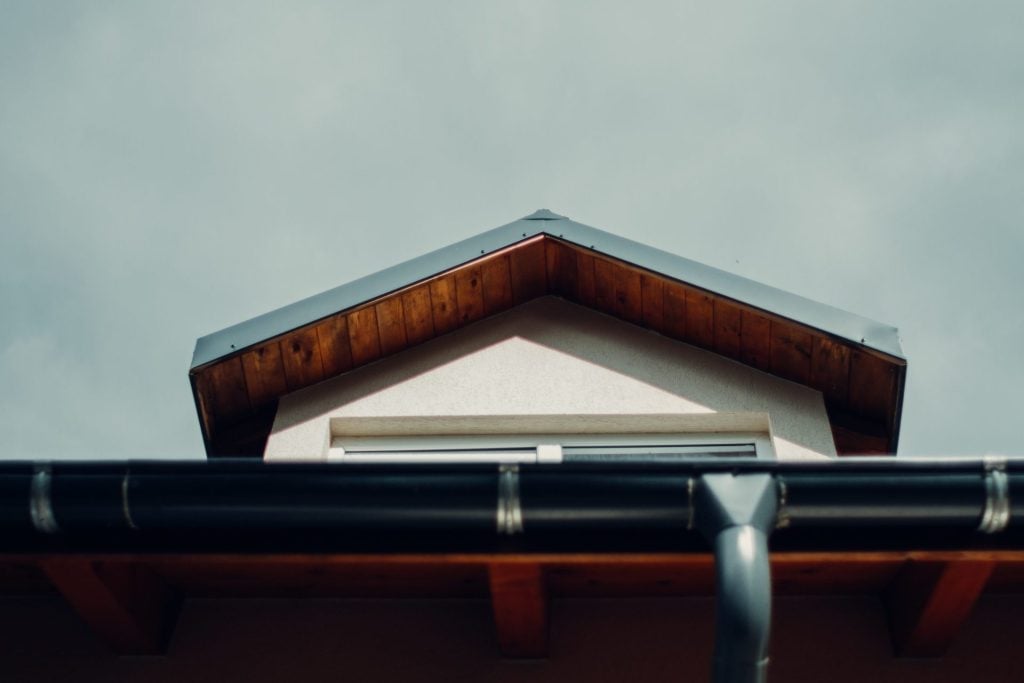 Choosing a Gutter and Downspout Design to Protect Your Luxury Home
Although gutters have simple structures, they come in different styles, sizes, and profiles. Each one offers certain perks and drawbacks that you need to consider before deciding what is best for your luxury home or luxury condo.
Here are the four major gutter styles and designs to add to your review list:
1. Box-Style Gutter
As the name suggests, half-round gutters are shaped like long tubes cut in half and feature a curved lip. The traditional design makes half-round gutters the go-to choice for old brick homes. However, the open, semicircular shape of half-round gutters makes them prone to clogging, especially with leaves.
2. K-Style Gutter
K-style is the most popular gutter design mostly because of its decorative look. Its shape resembles crown molding, making it blend well with the exterior design of most historical homes. K-style gutters have a flat back and protruding angles. Such structure allows them to hold more water than half-round rain gutters can, so they are suitable for homes located in a rainy area.
3. Fascia Gutter
Fascia gutters are smooth and seamless stretches of aluminum that provide maximum efficiency and a sleek, contemporary look. This type of gutter design needs to be custom-built to ensure that it is tailored to fit the structure of your luxury real estate property.
4. Half-Round Gutters
Box-style gutters are the biggest among the types of gutter design. They are also called "box gutters" for two main reasons: first is the oversized, boxy shape of the gutter, and the next is the way they are installed in a building. Box gutters are "boxed" or embedded into the roof and along the perimeter of a luxury real estate property. Because of their size and shape, box gutters have a high water capacity. This makes them ideal for commercial and industrial use.
Brittany Recommends: The Most Common Types of Gutter Materials
The durability and longevity of a gutter partly depend on the material it is made of. Some materials are more rust-proof, while others are more weather-resistant. To help you pick which is the perfect fit, Brittany Corporation compiled a short list of the most common types of gutter materials available in the market.
Aluminum Gutters
Gutters are water management systems. That said, they are prone to rust and corrosion. What makes aluminum a popular choice of material for gutters are its rust-resistant quality and robustness. A well-installed aluminum gutter can last from 10 to 25 years. They are also budget-friendly, lightweight, and simple to install, even for DIY-ers. The only issue with lightweight aluminum gutters is they are more prone to dents and cracks compared with other metal rain gutters.
Wood Gutters
Wood gutters typically come in different wood variations such as cedar, fir, and redwood. Because of their classic and elegant appeal, wood gutters are often used to renovate historical houses. Although wood rots easily, it used to be the standard material for gutters in the past centuries, until the rise of sturdier and less-expensive gutter materials like metals and vinyl.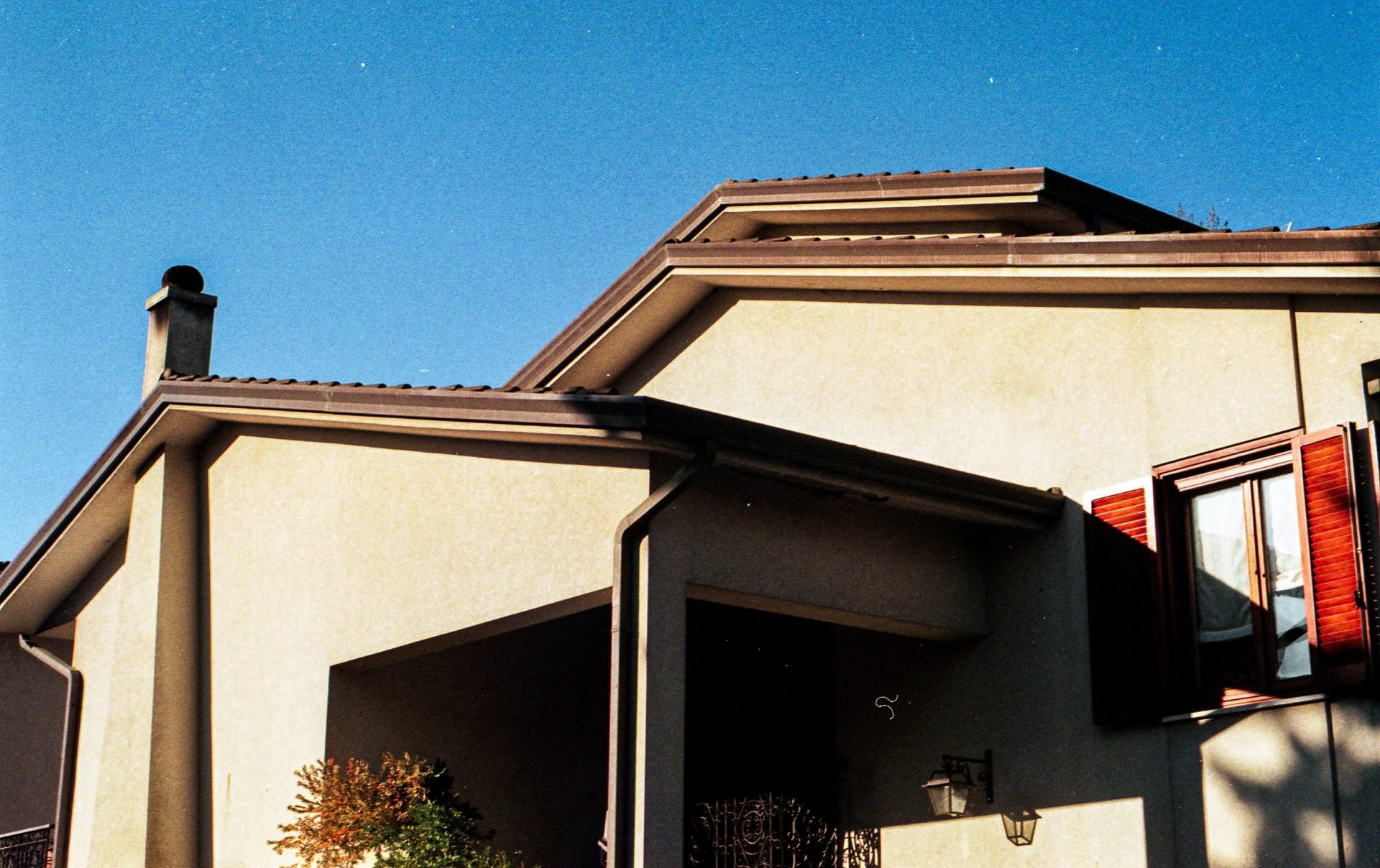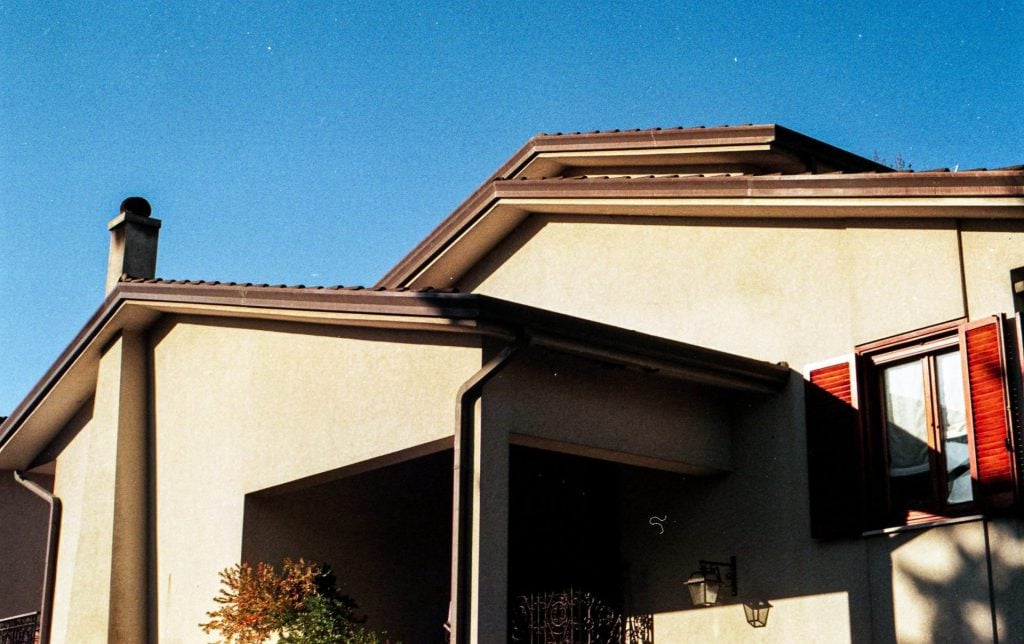 Vinyl Gutters
Another inexpensive choice for gutter material is vinyl. It is made from polyvinyl chloride (PVC) or plastic so the material is rust-proof. The downside: vinyl is not as durable as steel. When exposed to extreme heat or strong weather conditions, vinyl gutters might fade, or worse, crack and deteriorate.
Zinc Rain Gutter
When it comes to durability and convenience, zinc gutters are at the top of the list. These gutters are made for tough conditions and can withstand rust, weathering, warping, and corrosion. Zinc gutters develop a patina over time, preventing any chance of forming cracks and dents to the surface. High-quality zinc gutters can last up to 80 years.
Needless to say, gutters and downspouts play a major role in keeping your home safe and protected. They are only optional when: a) you live in an area with a dry climate, b) your home's landscape slopes downwards, or c) your home has a long overhang.
For homes that need one, the key is finding the right design and materials that will suit their specific needs. But keep in mind that renovation or installment of new gutters requires skills and extra labor. For best results, talk to professional installers and get your home checked.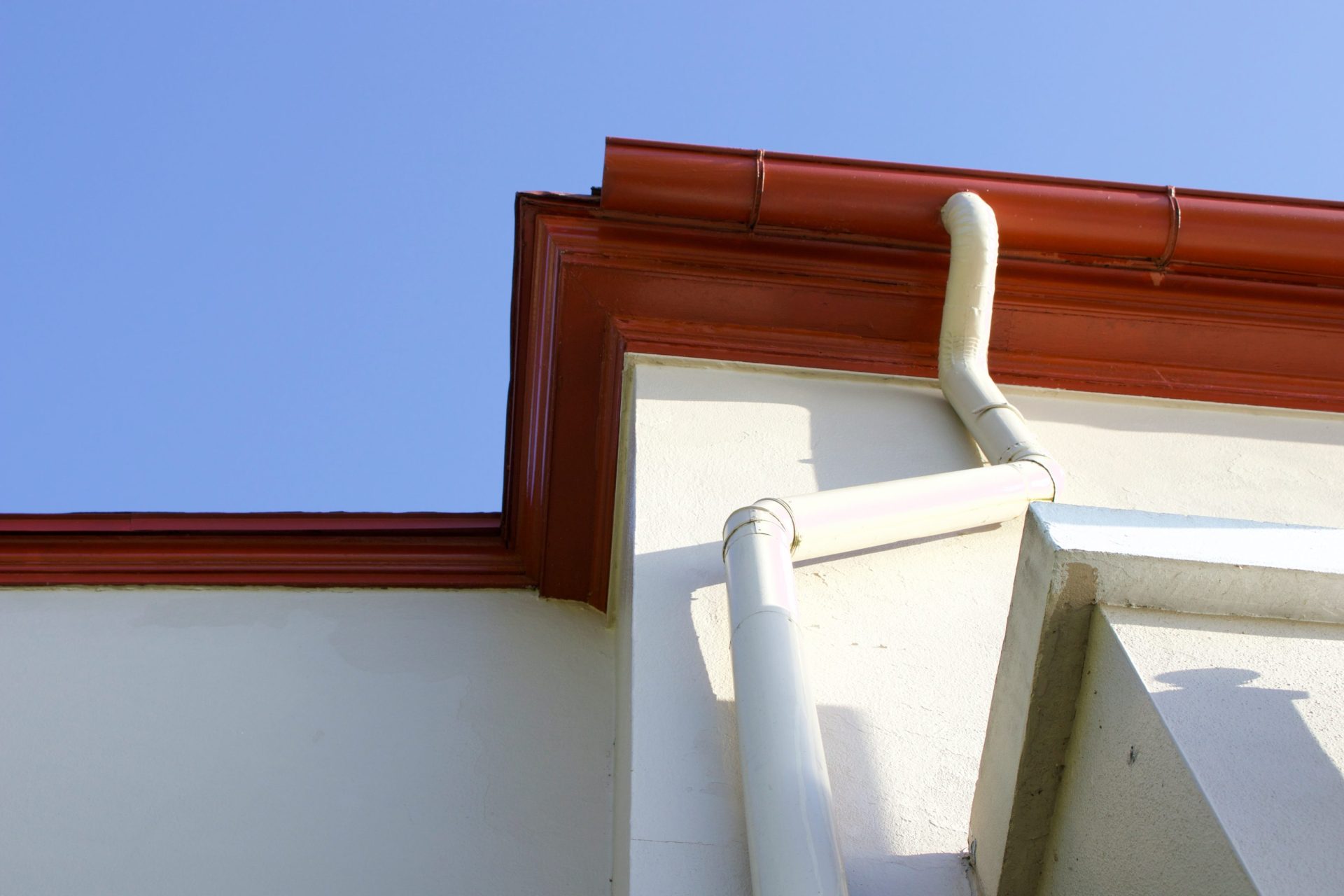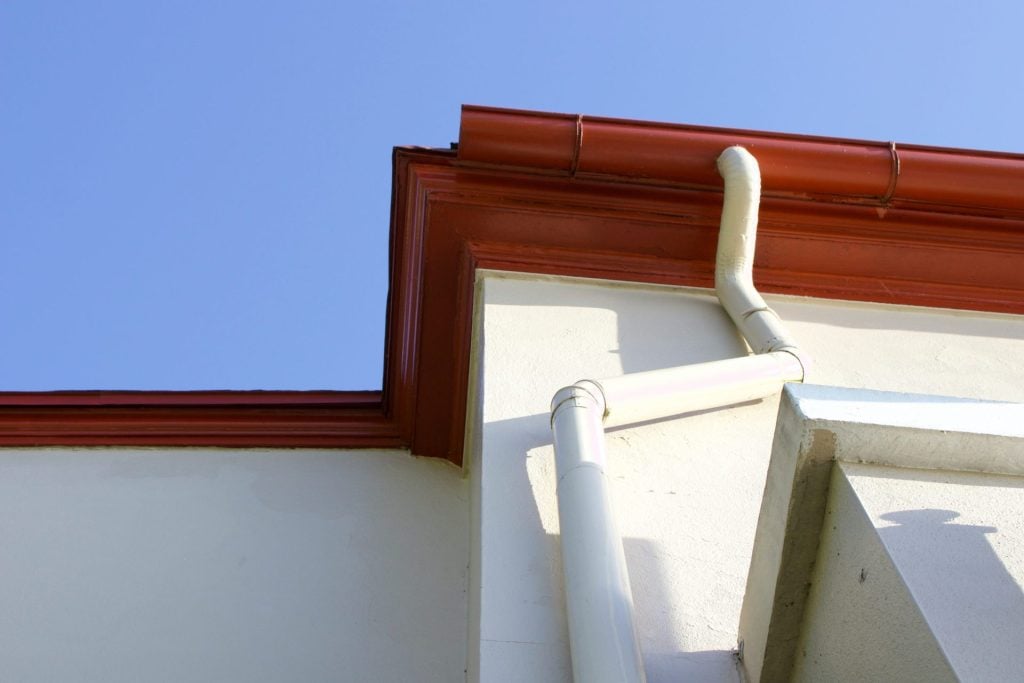 Brittany Highlights: Combining Functionality and Luxury in Brittany Sta. Rosa
The perfect balance of function, beauty, and luxury makes up a world-class luxury home. Brittany Corporation takes pride in building luxury condo units and houses that combine these essential factors. Case in point: Brittany Sta. Rosa, a 300-hectare exclusive residence in the sprawling greens of Sta. Rosa Laguna. All house and lot properties for sale in Brittany Sta. Rosa features American-Inspired architecture and interiors that guarantee a comfortable and worry-free lifestyle reserved only for the affluent few.
Ready to explore more of what Brittany Corporation has to offer? Discover the best luxury house and lot properties for sale in the Philippines by taking a virtual tour or exploring Brittany's luxury real estate listings. If you have any business-related concerns, connect with Brittany Salesforce by clicking here.
Suggested Read: Turn Your Home Into A Safe Place During Heavy Rainfall
Suggested Read: Where To Buy Unique Art Pieces For Your Luxury Home
Suggested Read: What Is Microbiome And Its Effect On Human Health
 Suggested Read: A Life Well Lived: Best Ways To Live In Tagaytay
Suggested Read: Museums In Metro Manila You Can Visit