BLOGS
A Life Well Lived: Best Ways To Live In Tagaytay
Metro Manila is usually the first place that comes to anyone's mind when thinking of an excellent location for residential properties in the Philippines. Everything is within its reach. You can find accommodation with cable TV and all the amenities in an instant, as well as shopping malls, groceries, schools, and business districts, where you can practice city living.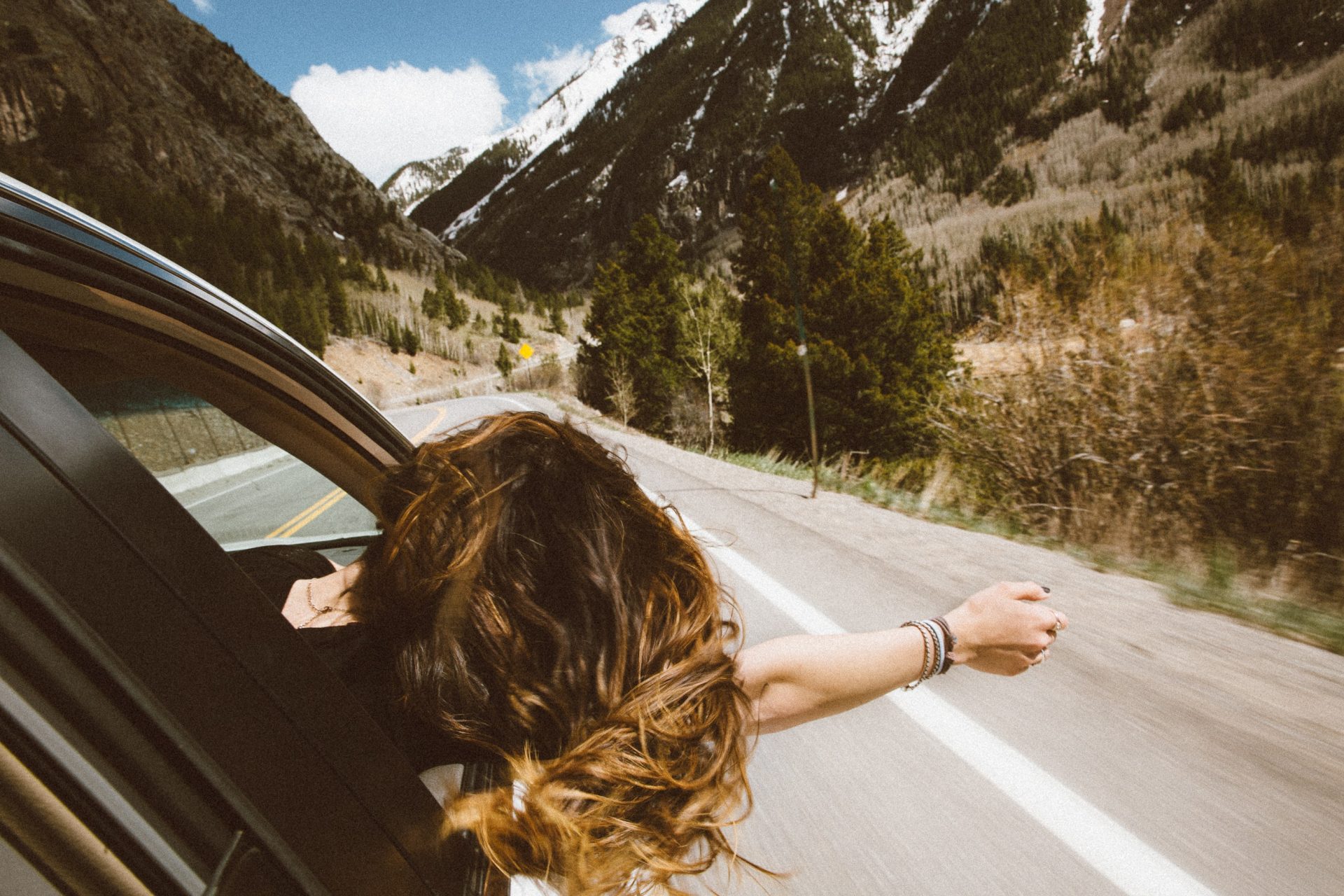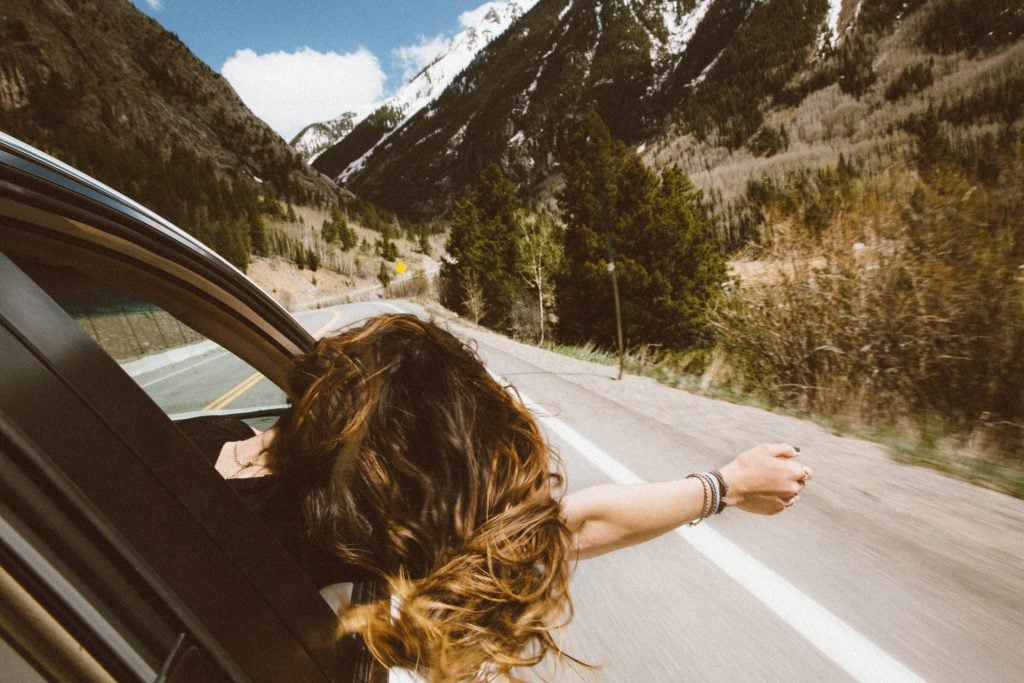 Life in the city, indeed, can be tough, but it can also be very rewarding. For many people, city living is an opportunity. It's a place where you can go to make a better life for yourself and your family. But the city can also be a very difficult and stressful place to live. Overpopulation, heavy traffic, and a fast-paced lifestyle can take their toll on even the most resilient people.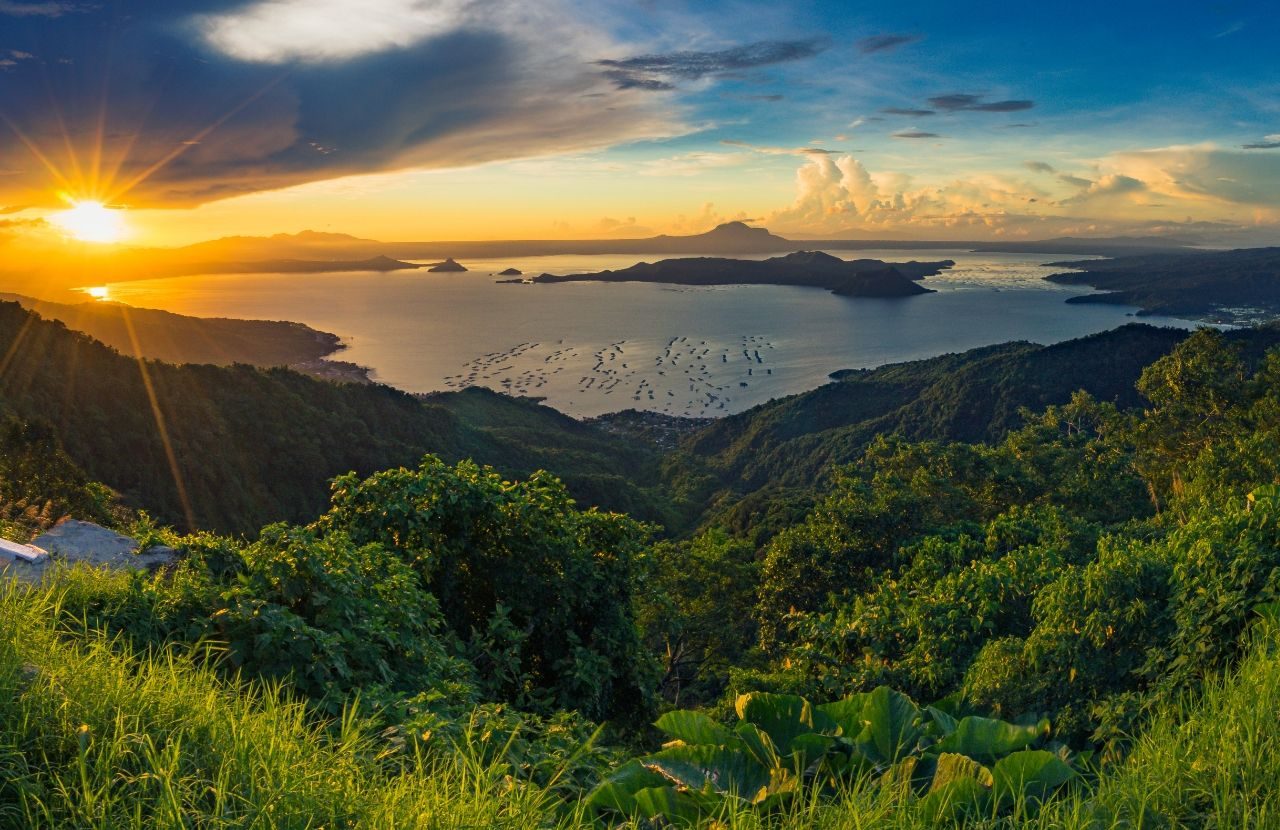 And while the city has its drawbacks, it also has its upsides. The early mornings are filled with the sound of birds singing and the smell of fresh coffee. The streets are usually crowded with people rushing to get to work, but there's also a feeling of excitement in the air. Families are out walking together, and there's a sense of community that you don't find in the country.
If you're planning a life well lived, looking for a different perspective of a city, owning your own house and property aside from the city, but still having access to certain conveniences, residential properties, and less traffic, then Tagaytay City, Philippines is the best place for you.
Why is Tagaytay an ideal place to live in?
Tagaytay City is a premier location.
With fresh air, cool climate
There is less pollution, fresher air, and beautiful scenery.
Places of worship
An active and fun lifestyle
A flourishing tourist destination
Numerous restaurants and cafes
Tagaytay City is a premier location
For good reason, Tagaytay City is a popular weekend getaway. Situated roughy around 600 meters above sea level, the city offers stunning views of Taal Lake and the surrounding mountains. Tagaytay caters to an unlimited number of breathtaking views of Taal Lake and food options.
The city is located just a short drive from Manila, making it a convenient place to live for those who work in the city. There are countless cafes, restaurants, and hangout places. Tagaytay appears to be a place where most people may imagine themselves living without abandoning the city. This city is one of the Philippines country's most popular tourist destinations.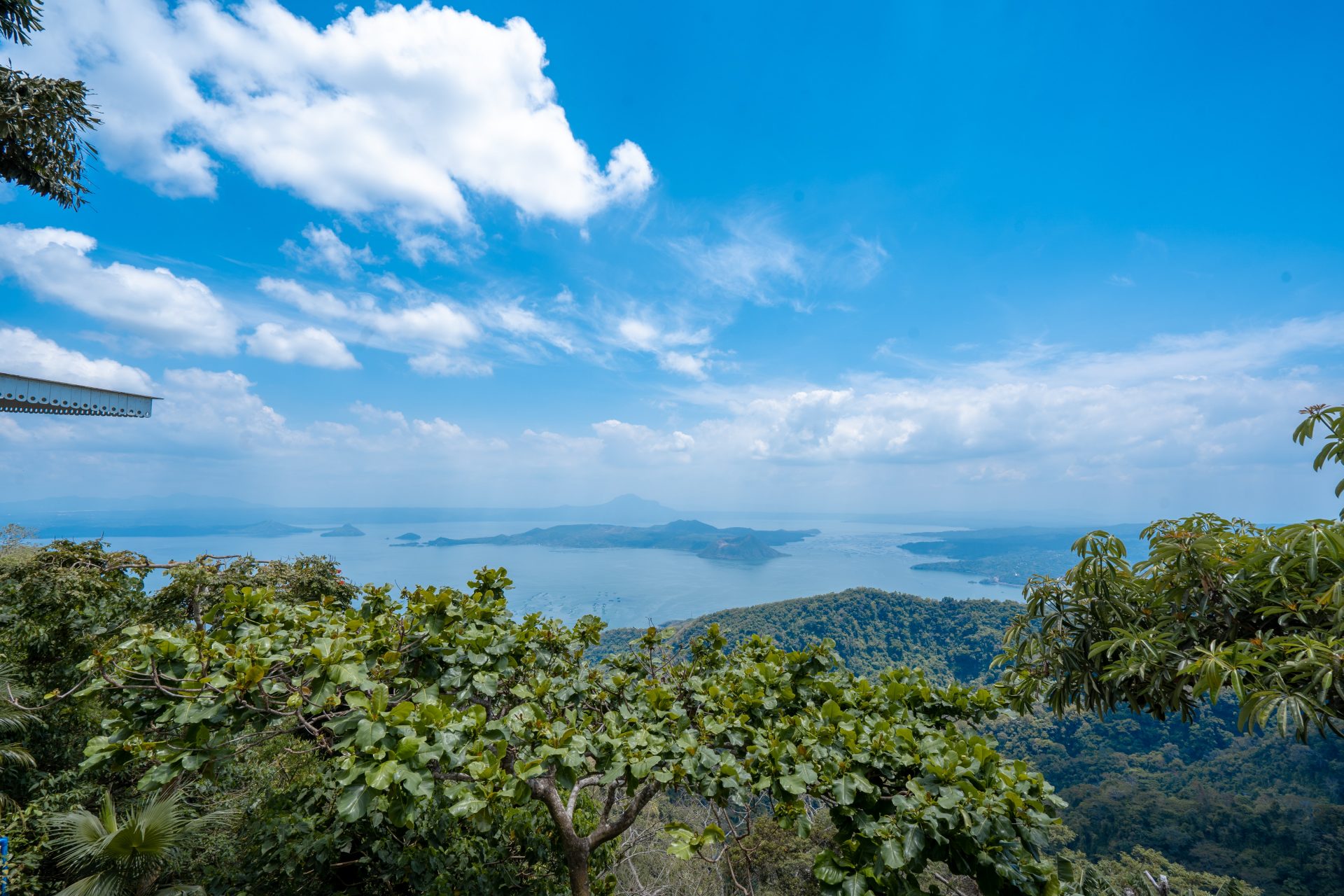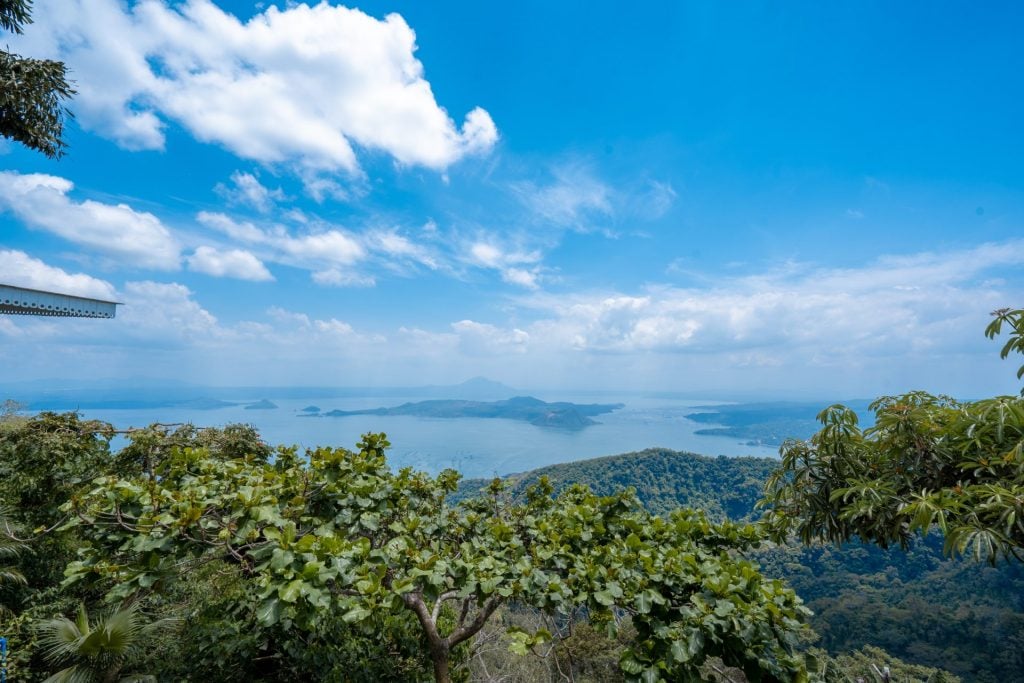 There's no wonder why more and more people are choosing to make Tagaytay their home rather than other cities. Check out Brittany's luxury real estate offerings, where you can own a luxury house and lot, pre-selling lot, pre-selling condos, ready-for-occupancy homes, and luxury condo properties.
With fresh air, cool climate
Who needs air conditioning? When it comes to locating the ideal location for the perfect home to live, many people consider Tagaytay. Tagaytay is known for its cool climate and breathtaking views. The cool breeze, cooler climate that blows through Tagaytay is a refreshing change from the hot and humid weather of many other parts of the Philippines. Tagaytay is also an ideal location for those who want to escape the hustle and bustle of city life. The city is located just a short drive from Manila, making it a convenient place to live for those who work in the city.
Here's what you also need to know about Tagaytay's weather:
What's the best time to go to Tagaytay?
Tagaytay is warm all year round, with temperatures ranging between 29°C and 33°C (85°F and 92°F). The best time to go is in January, February, March, or April, which are the drier months.
When is Tagaytay's rainy season?
Tagaytay's rainy season is from June to October. This is the time of year when most of Tagaytay's annual rain falls.
Is there a dry season in Tagaytay?
Yes, it's very dry in January, February, and March.
Which month in Tagaytay has the most sunshine?
With an average of 261 hours, April is the sunniest month in Tagaytay
Which month in Tagaytay is the hottest?
While Tagaytay is known for its cold weather, April is the hottest month of the year for this city, with an average high temperature of 34 °C (93 °F).
Which month in Tagaytay is the coolest?
In January, the average high temperature is 30°C (86°F), which makes it the coldest month.
Which month in Tagaytay has the least rain?
February is the month with the lowest amount of rain, with only 15mm (0.6in).
Which month in Tagaytay gets the most rain?
With 433mm (17.0in) of rain, August is the wettest month.
With so much to enjoy, it's obvious why Tagaytay is a sought-after location to live. Investing in Tagaytay is a smart move and one that you won't regret.
Suggested Article: Ideas to make your home cozier this rainy season
Suggested Article: 5 Easy Ways For A Rainproof Home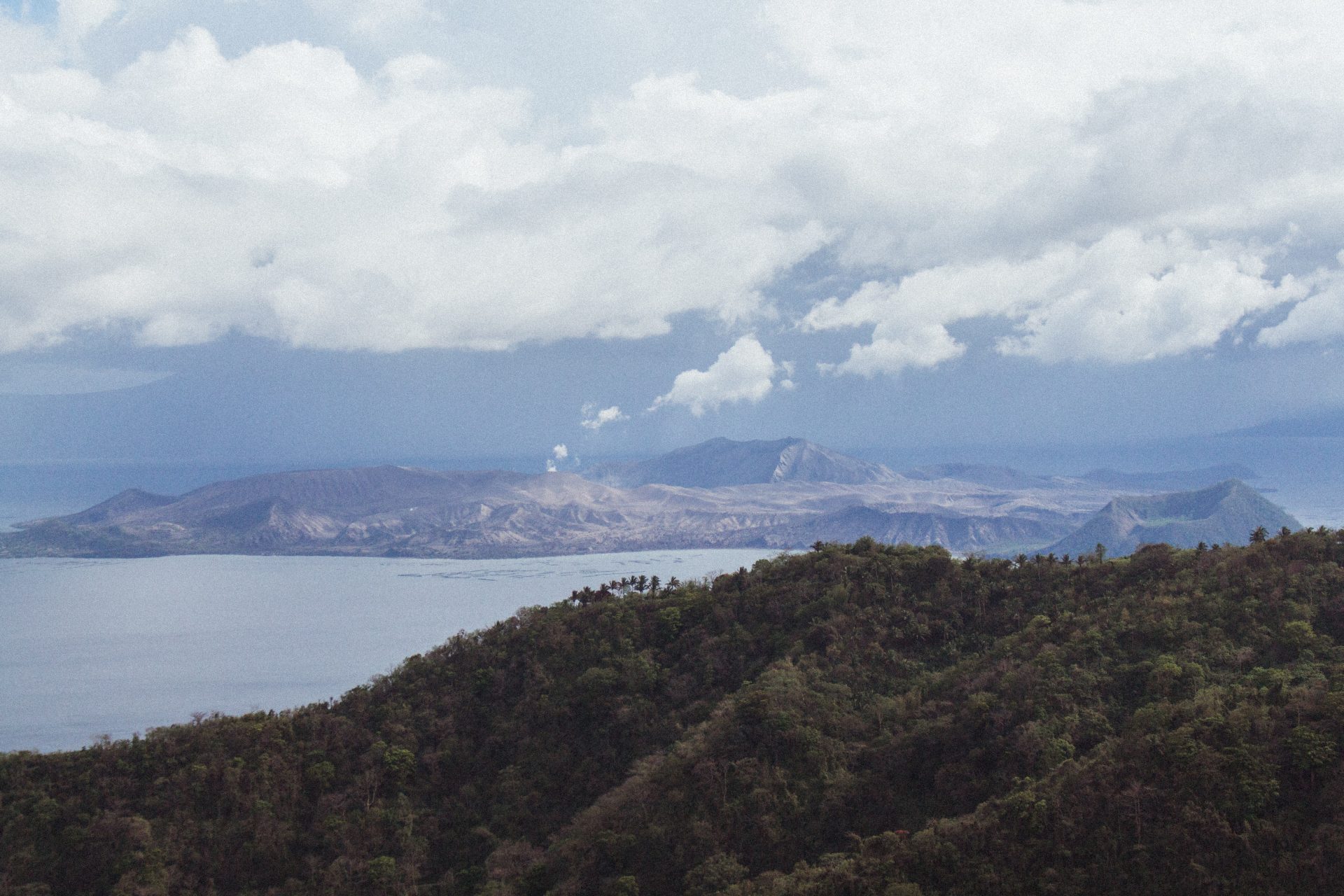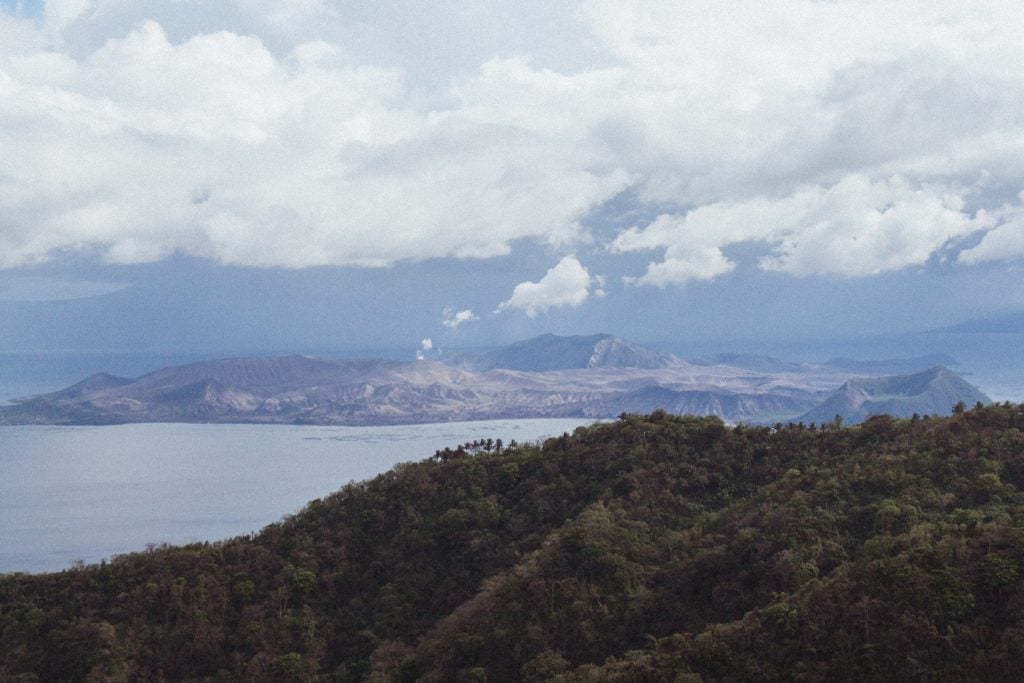 There is less pollution, fresher air, and beautiful scenery
One of the best ways to live in Tagaytay is to wake up every early morning with less pollution. There is less pollution and more beautiful scenery in Tagaytay compared to Manila. Metro Manila has vehicles that emit toxic pollutants here and there. In Tagaytay, on most weekdays, traffic is not much. That means more fresh air and little air pollution. In Tagaytay, you can breathe in the fresh mountain air and relax, knowing that you are away from the pollution of the city.
The city offers stunning views of Taal Lake and is surrounded by mountains. Tagaytay City is a popular tourist destination for both local and international visitors. The city has many nature parks and hiking trails, as well as a variety of hotels and resorts. Visitors can enjoy the fresh air and beautiful scenery while hiking or picnicking in the parks. Tagaytay City is also home to a number of restaurants, cafes, and shops. There is something for everyone in this beautiful city.
The south city offers scenic views, including Laguna Bay, Taal Lake, and Taal Volcano. Imagine waking up to a magnificent morning and ending your day with nature's awesome sunset.
Places of worship
For many people, churches serve as both a place of worship and a source of support. They give people a feeling of community and a place to turn to in times of need. Churches in Tagaytay City also provide spectacular views and a rich history. Our Lady of Lourdes Parish Church and the Pink Sisters Chapel and Convent are a couple of the well-known churches that tourists visit.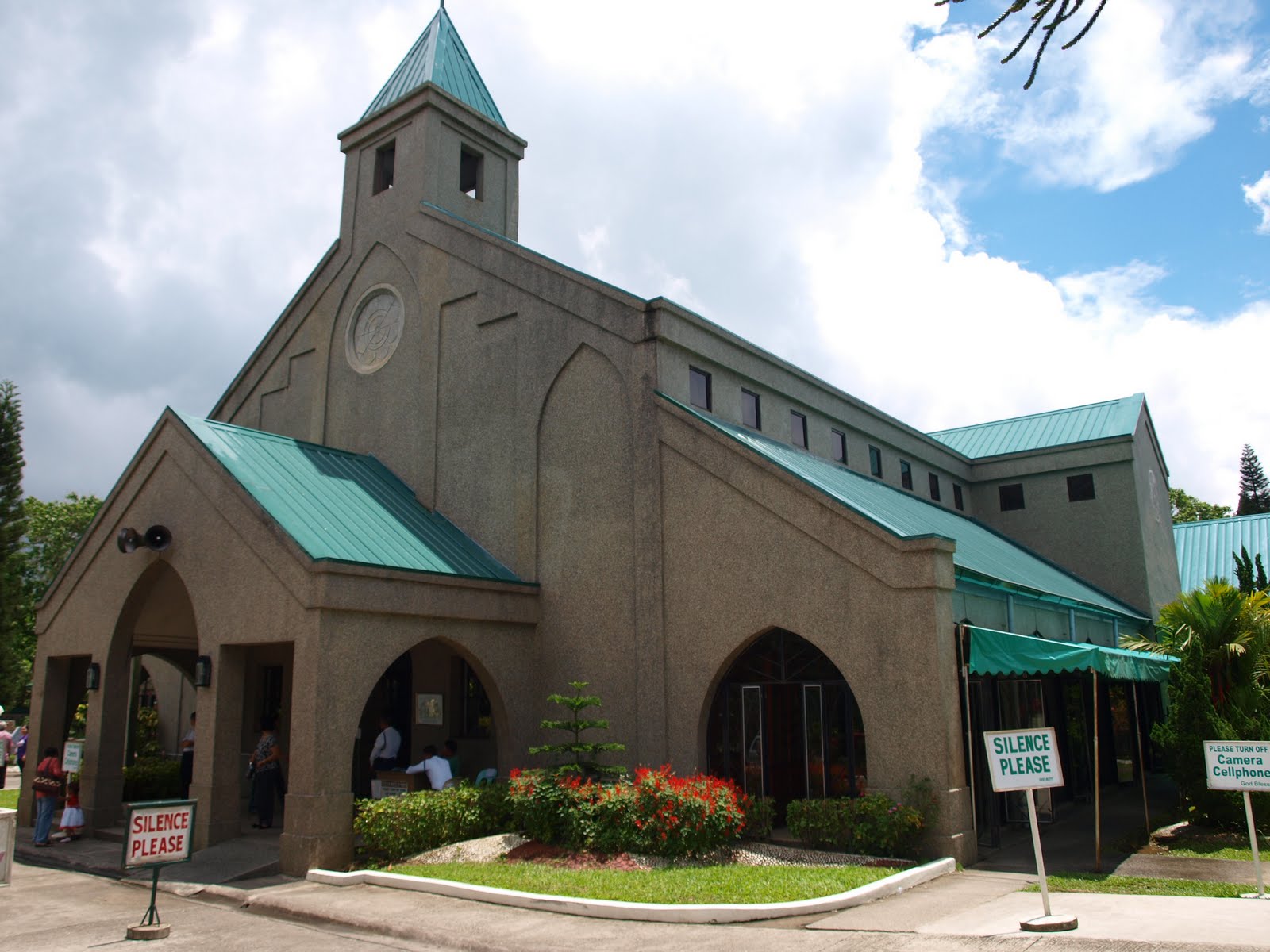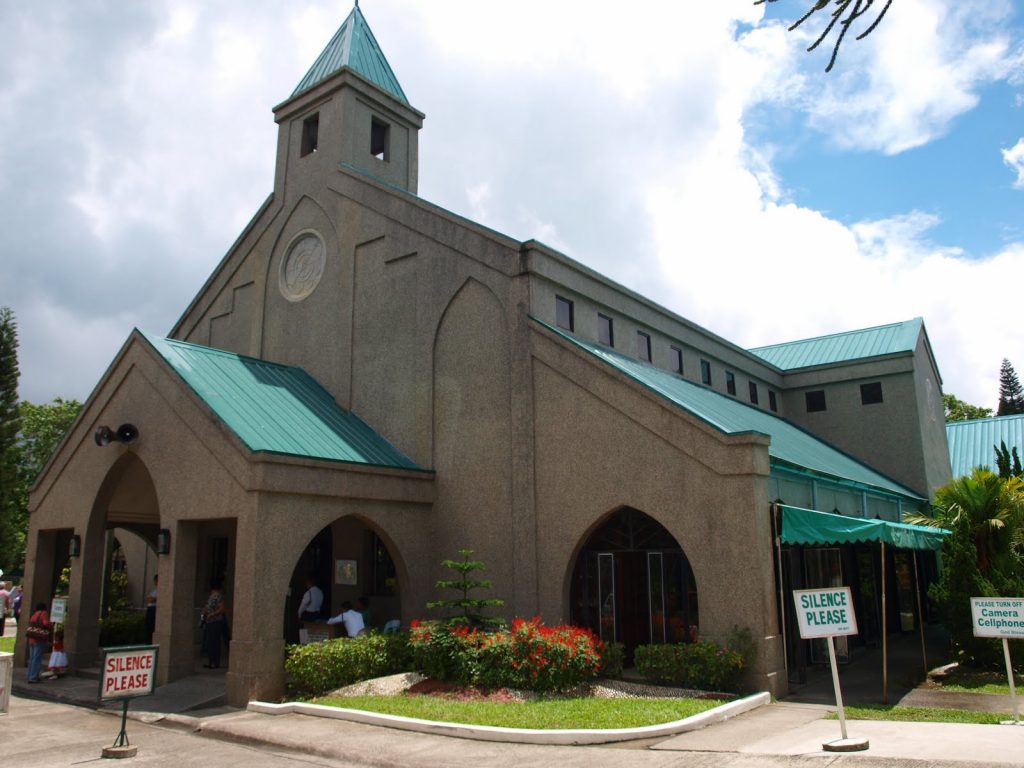 One of the city's most well-known churches, Our Lady of Lourdes Parish Church is renowned for both its exquisite architecture and breathtaking views. The Pink Sisters Chapel and Convent are also popular tourist attractions, and they offer visitors a glimpse into the religious life of the sisters who live there. Whether you are a devout believer or simply appreciate beauty, churches are an essential part of life in Tagaytay City.
Active and Fun Lifestyle
Another one of the best ways to live in Tagaytay is to indulge in some of the best country tourist spots that Tagaytay has to offer. A visit to Tagaytay should be on the top of everyone's list. Not only is it a perfect spot to take in the beautiful scenery, but there are also plenty of activities to keep you and your family entertained. For those who enjoy being active, there are plenty of options for horseback riding, hiking, and biking.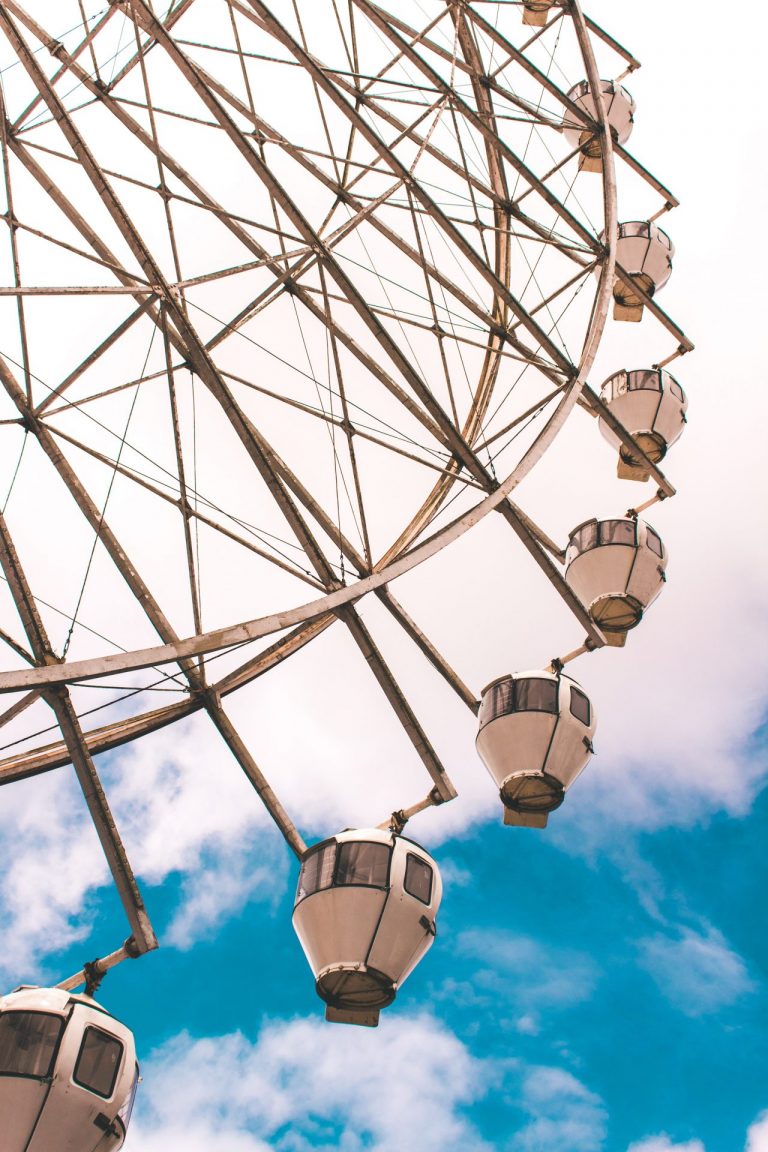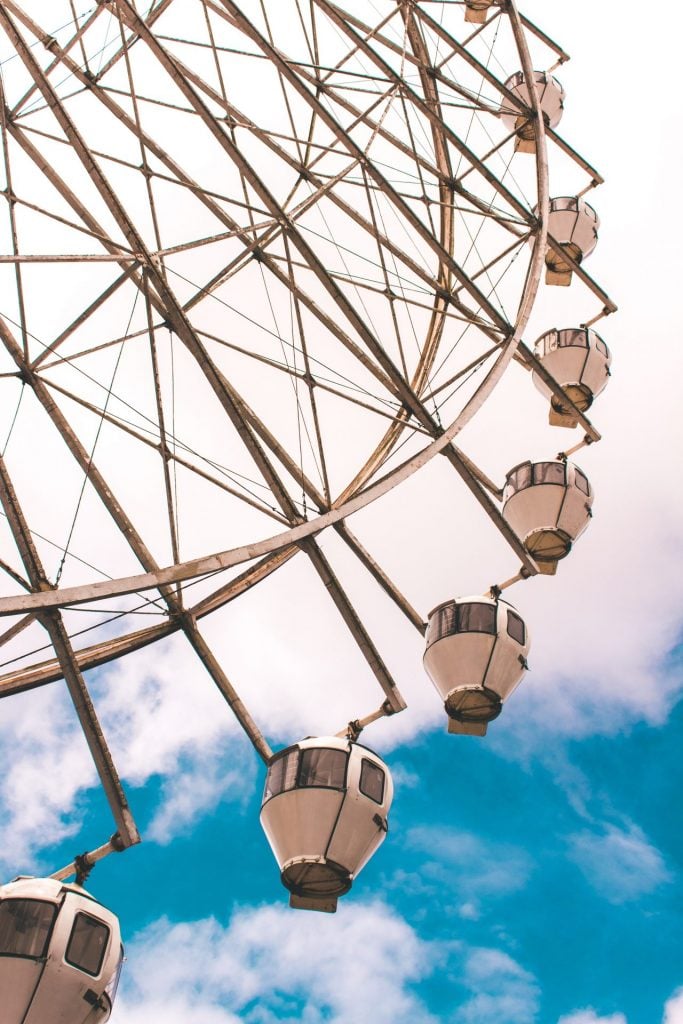 Tagaytay is a beautiful city in the Philippines known for its stunning views of Taal Lake. The city is also a popular destination for cyclists, as it offers a variety of routes with different levels of difficulty. Crosswinds Tagaytay, which provides a variety of terrains with breathtaking views, is one of the most well-liked cycling locations in Tagaytay. Crosswinds Tagaytay is an excellent location to tour the city on two wheels, whether you're a novice or a seasoned cyclist.
Flourishing Tourist Destination
One of the best places to live in the south is Tagaytay. With its close proximity to the metro, it is the perfect place to spend a weekend or a long vacation. The city government is always looking for new ways to boost tourism, and they have done an excellent job in recent years. From new hotels and restaurants to exciting activities, there is something for everyone in Tagaytay. And with the stunning view of Taal Lake, it is no wonder that more and more people are choosing to visit this beautiful city.
How many tourists visited Tagaytay?
In 2018, there were 7.48 million overnight visitors, with 34 percent, or 2.55 million, coming to Batangas. Tagaytay City, in the province of Cavite, saw 1.08 million overnight visitors in the same year.
Here are some of the top tourist destinations on Tagaytay:
Crosswinds Tagaytay
Puzzle Mansion
People's Park in the Sky (Amusement park)
Museo Orlina
Sonya's Garden
Mahogany Beef Market
Tierra de Maria
Picnic Grove
Nurture Wellness Village
Taal Volcano and Lake
Sky Ranch
Paradizoo
Suggested Article: Why Tagaytay is More than Just your Next Vacation Destination
Suggested Article: Top Restaurants Near Crosswinds Tagaytay
Numerous Restaurants and Cafes
Tagaytay City is a nature lover and foodie's paradise. The city has numerous restaurants with a variety of cuisines to satisfy everyone's taste buds.
Tagaytay is known for its bulalo and numerous restaurants serving the classic dish. Tagaytay is a great place to enjoy delicious local cuisine. Places like Bulalo Point and Mahogany Market offer some of the best bulalo and various foods one can try while looking at the luxury lots in Tagaytay.
There are also various food choices and cuisines that you can have in your Tagaytay life. Restaurants are a must-visit for their aesthetic ambiance and high-quality foods, such as NAPA at Crosswinds and Breakfast At Antonio's and Sonya's Garden.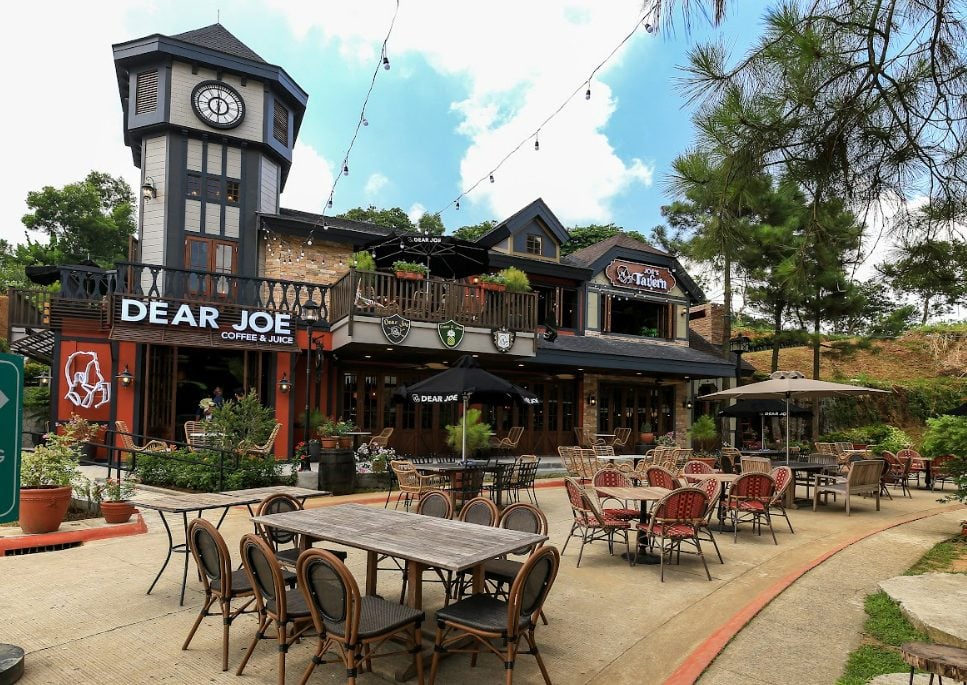 In Tagaytay, countless cafes exist. Some of the famous cafes in Tagaytay are The Ruined Project and Dear Joe Tavern. Each cafe has a different vibe that makes guests relax and enjoy their time with family and friends.
Letting go of social life is not an option in Tagaytay City. Hang out with your friends and some of your favorite people at local bars like SkyView Restobar, Cabanas Dine, and Bar in Tagaytay.
Here are the top restaurants that foodies will enjoy:
NAPA at Crosswinds
Windmill Lausanne
Dear Joe Tavern
Cafe YAMA
Antonio's
Leslie's Ridge and Restaurant
Aozora Japanese Restaurant
Balay Dako
Cabanas Dine and Bar
Marcia Adams' Tagaytay Restaurant
Lime and Basil Thai Restaurant
The Teahouse at Qi Wellness Living
Nurture Wellness Village
Buon Giorno Caffe and Bistro
Sonya's Garden
Taal Vista Hotel
Balinsasayaw
Samira by Chele Gonzalez
For the complete guide to this list, check out this article: Tagaytay Restaurants That Foodies Will Enjoy
The Perfect Home in Tagaytay City
The value of land in Tagaytay is well-known among real estate developers and investors. That's why Brittany Corporation built a beautiful neighborhood close to this thriving metropolis. Residents will have the freedom to develop to their full potential thanks to the community's generous size and thoughtful layout.
Crosswinds is Brittany Corporation's luxury residential community in Tagaytay. With its prime location, you'll be within walking distance of all the best that Tagaytay has to offer. Everywhere you want to go, from strolling through one of our numerous parks to dining at one of the city's renowned restaurants, is within easy reach.
Finding a pre-selling lot for sale, a luxury house and lot in Tagaytay, or even a luxury condo is easy. With the exclusivity, security, and a sense of luxury living, Brittany homes in Crosswinds Tagaytay are the main reasons to live in Tagaytay. Check out Crosswinds' offerings:
Crosswinds by Brittany is more than just a place to stay for the weekend. It's a place where you can have fun, breathe more fresh air, and relax with your loved ones.