BLOGS
Redefining Luxury Living in Tagaytay City
Exclusivity and uniqueness have always been the words tied up to luxury living in Tagaytay. The epitome of luxurious living, Crosswinds by Brittany is a 100-hectare Swiss resort-inspired development surrounded by 35,000 evergreen pine trees in one of the highest points of Tagaytay City offering the majestic view of the metro skyline and Laguna Bay. The posh mountain resort-inspired master-planned development takes luxury living in Tagaytay a notch higher with Alpine Villas, Brittany's collection of six to eight-story mid-rise in the style of Swiss chalets, hidden from the bustle of Tagaytay City, yet so close to it that one can still relish everything the popular weekend getaway has to offer. Its uniqueness when it comes to design and structure is evidently a confirmation that Crosswinds offers luxury living in Tagaytay like no other.
Alpine Villas at Crosswinds sets the bar high and Redefine what it means to live luxuriously. Alpine Villas can be considered as a simple and laid-back luxury for its sophisticated yet cozy style that makes the impression to investors that they can have Alpine Villas as their homes and at the same time their sanctuaries, where they can freely leave everything behind and simply savor the picturesque moment and relax. A place like no other, Alpine Villas at Crosswinds is perfect for a quick weekend with the family, for spending the holidays over that gives Swiss Christmas experience, and for harmoniously communing with nature.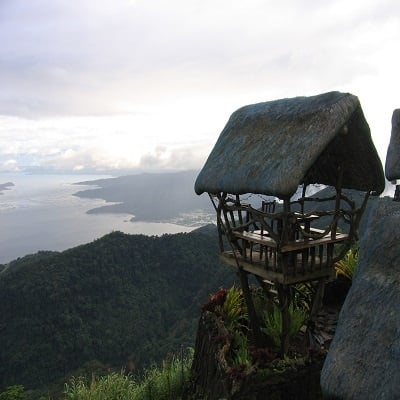 Since last year, people have been spending more time at home due to the situation. This led people to realize that homes and communities need larger living spaces and more expansive open areas are indispensable to breathe fresh air and to relax. People have been longing to go out to explore and leisurely stroll especially during the weekends. At Alpine Villas, one gets a piece of sanctuary in the highest part of the city where you can lounge while having a cup of coffee or tea while enjoying the scenic view of nature from Coffee Project or the newest aesthetic café inside Crosswinds, Ruined Project, just right across Alpine Villas.
Aside from these aesthetic coffee shops at Crosswinds, you can also grab a bite of mouthwatering authentic Asian dishes at Café Voila. With this selection of exceptional eats right across Alpine Villas, there is no need to head out to nearby malls and restaurants. Your taste for exquisite food will surely be satisfied by Crosswinds' very own gourmet and fine dining destinations. You can also roam freely and wander around stunning Swiss-themed attractions inside the luxury development; all attractions are surrounded by everything green. All these comprise the great selection of activities and relaxation that you can choose from inside Crosswinds Tagaytay. Away from the hustle and bustle of the busy Metro Manila, you can spend a day or two, or for as long as you want in this exclusive sanctuary.
You will surely feel refreshed and rejuvenated when you get back, or if you want to stay permanently and embrace harmony with nature and the signature cold breeze of the country's second summer capital, you definitely can. Alpine Villas is a perfect investment for those looking for their dream vacation home.
Crosswinds by Brittany Corporation is set to turnover Alpine Villas' first building of pre-selling condominium units, Bernese, in the fourth quarter of the year and its second building, Blanc, in the second quarter of 2022. Named after ranges of the Swiss Alps, Bernese and Blanc are well planned considering the land development in the area. Designed to make everything within reach, the luxury condominium development is set to have its exclusive amenity pavilion inside Crosswinds Tagaytay. More upscale commercial and retail establishments will open shop to complement the posh residential development of Alpine Villas at Crosswinds and luxury living in Tagaytay.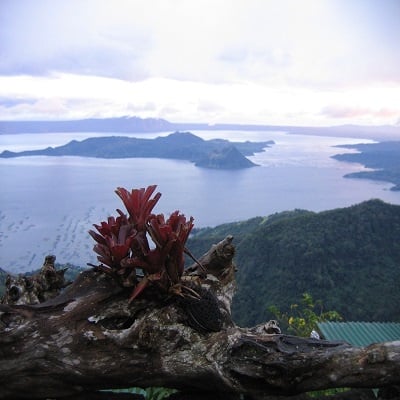 As 2021 comes in, we welcome the year with guarded optimism, hoping that this will be a year of recovery. Investors are more than enthusiastic to invest in this luxury development by Vista Land because of its unparalleled grandeur and bright prospects for accelerated capital value appreciation. As a standout luxury development in the South, Crosswinds Tagaytay continues to attract more investors as the population and businesses continue to grow and expand in the South of Metro Manila. According to a study of Colliers International, properties located in the South have great investment potential for their attractions and tourist destinations, new business districts, and property developments that are rising dynamically in different areas.
While there are a lot of real estate developments to choose from, investing in luxury real estate property such as Alpine Villas at Crosswinds Tagaytay benefits from the rosier outlook for high-end properties. Indeed, luxury developments are effectively sheltered from softening property prices due to the pandemic as the investment behavior of the AAA target market are steady, unhampered, and continues to be very robust. And, as Warren Buffet says, "You should be fearful when others are greedy and you should be greedy when others are fearful." This is exactly what the high-end property investors are taking advantage of at the moment.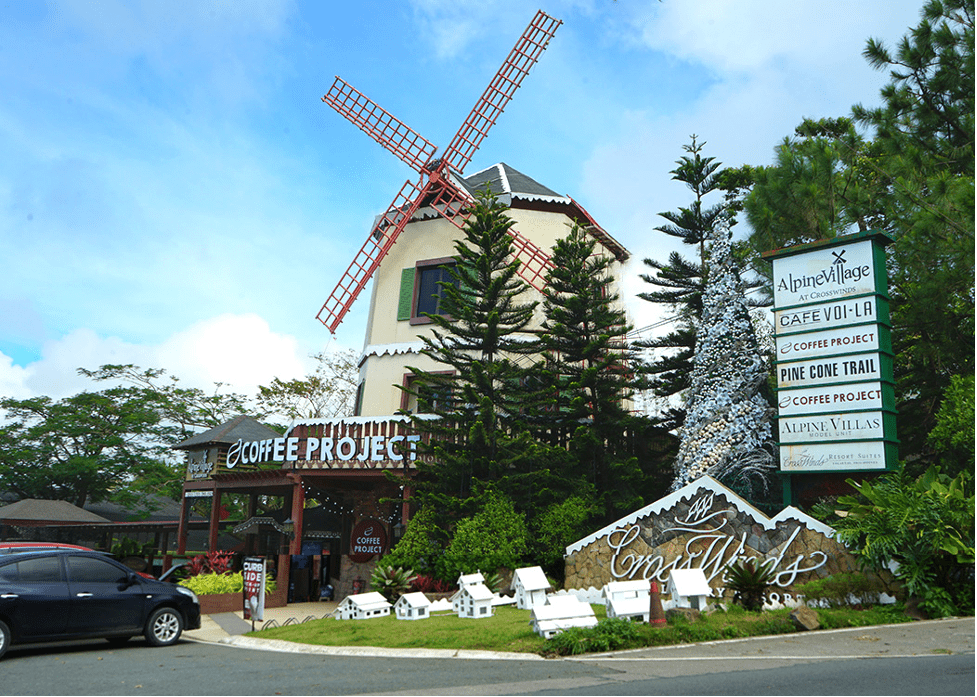 At Alpine Villas, living feels like living your best life as everything is comfortably within reach but without compromising security and exclusivity. Among the top considerations for luxury property is high-level security. Given that its cafes and restaurants are open to the public, Crosswinds Tagaytay imposes reliable and top-notch security in the vicinity for the safety of its residents and investors.  Another factor that characterizes luxury developments is their coveted accessibility. Going to Crosswinds is a breeze as the development is served by major highways and alternative access roads. Among them are the South Luzon Expressway (SLEX) – Eton and Silangan Exits that lead to the Sta. Rosa-Tagaytay Road as well as Aguinaldo Highway.
Brittany's Alpine Villas at Crosswinds is a wise investment. With so much that is going on for the property development, it has proven time that it's not just a great investment, but also a great reward to oneself given that the hard-earned money will generate a great fortune. Alpine Villas is a nature lover's paradise and a beacon of luxury living in Tagaytay. It gives its investors the benefit of living beyond comfortable – working, playing, and relaxing all in one luxurious enclave.  This Swiss-inspired community's exclusivity and world-class features are what make it so desirable among residents and investors.