BLOGS
Exclusive Swiss-Living like No Other
Chocolates, cheeses, watches, bircher muesli, yodeling, and the Alps, a list of stereotypes that envelopes Switzerland and the Swiss.
The Swiss lifestyle is one thing that most of us have always dreamed of, an image of purity, punctuality and precision, living in tranquility, enjoying the fresh air, blissful walks, and spectacular views, adoring countless Swiss pines and breath-taking mountain views – how we wish we can visit Switzerland at this very moment.
But did you know that you can experience Swiss-living without having to travel to Switzerland? Away from the hustle and bustle of the metro, tucked in the breezy Tagaytay city is Crosswinds by Brittany, a Swiss-inspired mountain resort that offers a captivating beauty of nature with majestic view of the Metro Skyline and Laguna Bay.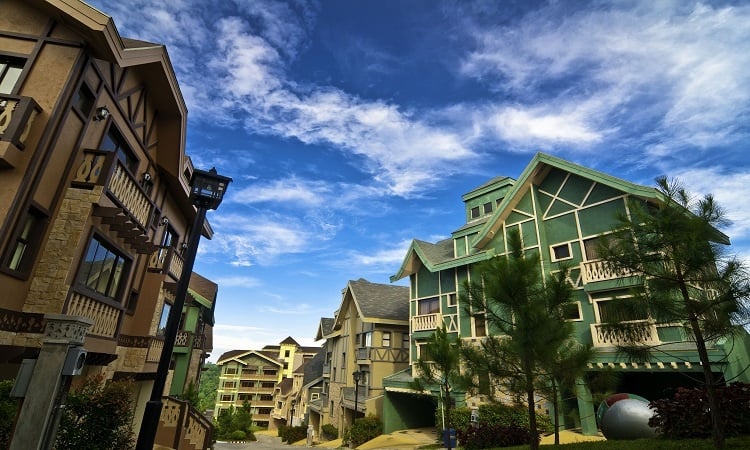 Switzerland-Inspired Community by Brittany Corporation
Crosswinds is a 100-hectare luxury residential property surrounded by 35,000 pine trees, perfect for a sophisticated living characterized by tranquility and exclusivity.
Imagine waking up to a beautiful vista of pine trees, breathing fresh pine air, and enjoying Tagaytay's cool, breezy weather. Imagine walking around an exclusive community without worrying about your safety, seeing beautifully Swiss-designed homes in a very secluded setting, sipping wine while admiring the breathtaking view of nature within your own community, being close to what you need without sacrificing convenience and privacy, imagine experiencing Swiss-living like no other at Crosswinds by Britt.
But there's more to just enjoying the Swiss lifestyle at Crosswinds by Brittany as the said enclave offers a one-of-a-kind luxury investment for local investors and families who deserve a lifetime investment of value and enjoyment.
Here at Crosswinds, investing can be achieved in pre-selling condominium units such as the Alpine Villas, a collection of six to eight-story mid-rise condominiums in the style of Swiss chalets, deep within Crosswinds. Alpine Villas at Crosswinds gives you the luxury of everyday exclusive living with special access to premium amenities, high-level security, and a Swiss-inspired community that is beyond compare.
At Alpine Villas, you can enjoy every day exclusive condo living as everything you need is within arm's reach without even compromising security, privacy, and exclusivity. It's time to reward yourself with a lifetime investment of living beyond comfortable.
Within Crosswinds by Brittany is Coffee Project's new coffee shop concept named Ruined Project, which is in close proximity to Alpine Villas.
What will further prime the property are the future developments that will surely make it the best vacation spot in Tagaytay City. Residents and guests can enjoy amenities such as spa, zipline, rock climbing, and other outdoor activities. Alpine Villas at Crosswinds will also soon develop a country club and a hotel with casino.
Alpine Villas is also seen as a good source of passive income, with rental prospects from travelers looking for a quick weekend break in Tagaytay.
Alpine Villas' first pre-selling condominium building, Bernese, is expected to open in the fourth quarter of this year, and its second building, Blanc, in the second quarter of 2022.
Bernese and Blanc are named after mountain ranges in the Swiss Alps and are well-planned in terms of land development. The upscale condominium complex will have its own special amenities pavilion inside Crosswinds Tagaytay, designed to put everything within reach. Furthermore, further upscale commercial and retail companies are scheduled to open in the future to match Alpine Villas at Crosswinds' upscale residential development.
Meanwhile, for those seeking a serene retirement away from the city and exquisite Swiss living, Crosswinds by Brittany Corporation offers ready lots (Crosswinds lots) and pre-selling lots (The Terraces of Lausanne) in which to invest and benefit from property value appreciation.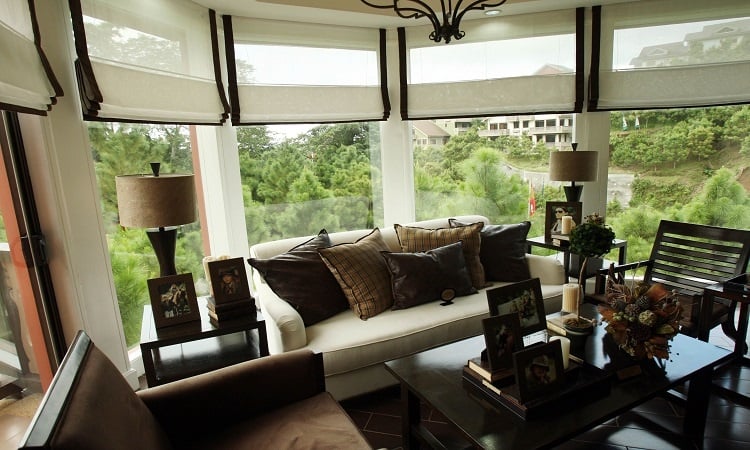 Swiss-Living in a Brittany Home in Tagaytay
The Terraces of Lausanne is a 24-hectare development within Crosswinds, specifically located at Crosswinds' highest elevation, with a stunning view of Laguna Bay and the Metro Skyline. The amazing beauty of nature can be enjoyed and basked in amazement inside the Crosswinds residential area.
For families and property seekers looking for a new home, Crosswinds by Brittany also provides beautiful Swiss-inspired ready houses. Crosswinds ready-to-move-in houses like Chatelard and Lucerne provide a soothing view of pine trees and terrains, making it the ideal vista to wake up to every morning. Aside from these exquisite move-in ready homes, Crosswinds by Brittany also has La Verne Park, where residents may take a relaxing stroll within the gated community.
The Grand Quartier is a six-story luxury condominium hotel located within the exclusive and Swiss-inspired refuge of Crosswinds by Brittany, where guests can simply relax and enjoy premium Swiss-living in one of the country's most popular tourist attractions.
Brittany's Crosswinds has given the gorgeous Tagaytay scenery an exciting touch. Crosswinds by Brittany is a fragrant beauty away from the bustling city life, with its beautiful pine trees. You will undoubtedly be captivated by the enclaves that include mansions influenced by Swiss architecture and lifestyle.
Because of its unrivaled grandeur and high possibilities for property value appreciation, investors are ecstatic to invest in a luxury property development like Crosswinds by Brittany. Crosswinds by Brittany, a noteworthy luxury property development in the South, continues to draw more investors as businesses in Metro Manila's south grow and expand.
Suggested read: Premier Brands of Swiss Chocolate
Crosswinds by Brittany is only less than 5 minutes away from the popular landmark, Tagaytay Picnic Grove and it is about 7 minutes away west of the Tagaytay Rotunda where close proximity to the most popular restaurants, activity areas, hotels and casino make it a prime investment.
What a better way to enjoy a peaceful getaway and a premium investment than to take your vacation at home and invest in your own sanctuary. Are you ready to experience Swiss-living like no other?
For more information on Crosswinds by Brittany and its latest condominium development Alpine Villas click this to know more.