BLOGS
Premier Brands of Swiss Chocolate
Chocolates have been the number one favorite snack for kids and stress reliever for adults. Although chocolates receive accounts that it is high in fat and sugar, it has a lot of benefits that made people change the way they think about chocolate making them enjoy it more. There are many chocolate manufacturers in the world but let's focus on the premier brands of Swiss chocolates, the oldest chocolate manufacturers in the world. Swiss chocolate brands are known for producing different types of chocolate to choose from milk, dark, and white chocolate.
The Aztecs were the first to discover cocoa beans, believing it to be a divine gift. These beans were dubbed "meal of the gods" by them. The Aztecs made a drink called "xocolatl," or chocolate water, out of cocoa. It was characterized as bitter and salty. The Spanish were the first to find cocoa beans, and they were blown away by their nutritional value and energy. And from cocoa beans comes tasty Swiss chocolates that are now imported from all over the world.
Let us take a look at these Swiss chocolate treats.
Cailler
Cailler is Switzerland's oldest chocolate manufacturer founded in 1819 by François-Louis Cailler. He was born in Vevey, a town near Lausanne in the early 1800s, which had seven chocolate factories. François bought a factory in 1820 to create chocolate on a large scale after having a small shop.
Cailler makes a variety of 100 g and 200 g chocolate bars, mostly in milk but also in dark and white. Individual chocolate bars are also produced. The Branche, a branch-shaped chocolate and hazelnut bar with a praline filling, is one of the oldest still commercialized items. Kohler's recipe books initially referenced the original Branche in 1896, and it has been made since 1904. Often stuffed into a bread roll or bun, it is still a popular and extensively replicated product today. Cailler also makes praline boxes, including Ambassador (since 1890), Fémina (1902), and Frigor (1923), which have been duplicated by others.
Nestle
Nestle is founded by Henri Nestle which started in 1867 as a small business that initially focused on baby formula and has now expanded to a Swiss multinational food and drink corporation located in Switzerland.
Nestle promotes wellness as well as providing balanced treats for everyone. Nestlé's tale began through experimenting with various mixtures of cow's milk, wheat flour, and sugar to manufacture milk for mothers who were unable to breastfeed. After that, he was successful, and his brand became well-known and needed for all mothers. Years passed, and Henri Nestlé and his crew came up with new items such as cereals, water, coffee, beverages, and even chocolates. Nestlé's chocolate is one of the most well-known product lines of the corporation that has made them wealthy and famous.
Nestle not only focuses on providing sweet treats to their customers but also cares for their farmers. Today, they have a project called "Cocoa Plan" which aims to help create a better future for Cocoa farmers. The goal is to provide farmers a productive and profitable farms for their family's good life.
Toblerone
Emil Baumann and Theodor Tobler founded Toblerone in Bern, Switzerland, in 1908. Emil Baumann, Theodor Tobler's cousin, devised the original recipe, which included milk chocolate, nougat, almonds, and honey. The unusual triangular design and packaging were created by Theodor Tobler. Toblerone derived its name from an Italian term torrone which is a type of nougat.
The Matterhorn's triangle shape in the Swiss/Italian Alps is commonly credited as inspiring Theodor Tobler to design the Toblerone shape. Nonetheless, as seen in the photo above right, a silhouette of the Matterhorn appears on modern Toblerone packaging.
Because of its stability, iconic design, and stylistic features that appropriately fit the brand's values and attributes, Toblerone has maintained its popularity and success. Despite being over a century old, the brand's characteristic shape, packaging, and emblem have never changed. Over time, this remarkably simple marketing approach has allowed the brand's packaging to transcend the chocolate sector and maintain its appeal as one of the world's most popular and fascinating chocolate bars.\
Lindt
Lindt is a Swiss chocolatier and confectionery company that was founded in 1845 and is famous for its chocolate truffles and chocolate bars, among other things. It is headquartered in Kilchberg, which also houses its primary manufacturing and museum.
Lindt tried and failed to make his chocolate more edible for numerous days and nights, but it wasn't until he left his equipment running overnight that he found the conching process. Instead of discovering a heap of spoiled rubbish in the morning, Lindt discovered that the chocolate smelled delicious and melted in the tongue, revealing rich flavors.
Lindt & Sprüngli now has roughly 370 chocolate stores, cafes, and businesses around the world. Their reputation as one of the world's best chocolate producers is secure, owing to the man who was the first to figure out how to make the delicious stuff melt in our mouths.
Chocolates provide everyone a bundle of joy and will give us a sweet treat. And along with your Swiss chocolates, In the country's favorite weekend getaway, a Swiss village comes to life. Vista Residences is building a community of Swiss villas on Tagaytay's highest point, concealed by a city of pines, in one of the country's most stunning places. Crosswinds Tagaytay offers an enjoyable and memorable experience that is perfect for your Swiss-inspired experience.
Switzerland is a dream come true for mountaineers and city dwellers alike who desire to get away from the hustle and bustle of daily life. You may appreciate the splendor of rolling green meadows, intriguing pine forests ideal for exploration, and a quiet environment that is always ready to enfold you in its refreshing embrace when you visit Switzerland. Fortunately, this fantasy can come true if you attend Crosswinds in the comfort of your own country.
Crosswinds Tagaytay
Crosswinds is a huge 100-hectare luxury property in the south of Metro Manila that is primarily inspired by the Swiss lifestyle and has the Philippines' only Swiss-themed luxury houses. It is adjacent to the Tagaytay Picnic Grove, which can be reached in less than 5 minutes, and is less than 7 minutes from the Tagaytay Rotunda, which has the most popular recreational areas and greatest restaurants in Tagaytay.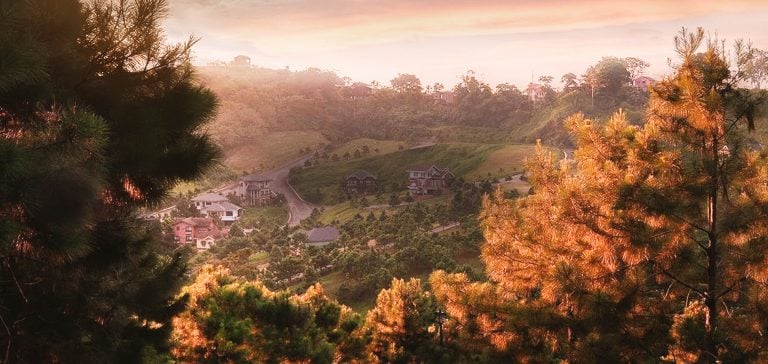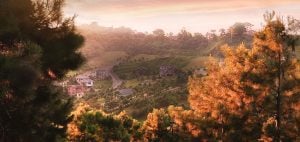 More than that, Crosswinds in Tagaytay personifies the Swiss way of life. Birdsongs and the rustle of leaves moving in the breeze replace the hectic buzz of Metro Manila out from the metropolis. The stale, smoke-filled air is replaced by the crispest mountain breeze, scented with pine and earthiness. The never-ending din of a city that never sleeps is replaced with the tranquility of rural mountain life, apart from the stresses of the outside world.
What Crosswinds Tagaytay Offers
Swiss-inspired Properties
Brittany developed swiss-inspired properties your family can enjoy while staying at Crosswinds Tagaytay. You may choose from several luxury houses and lots for sale and mid-rise condos inspired by the tall-peaked roofs of Swiss chalets. You can also book a nice weekend getaway room in the Grand Quartier or take advantage of the activities available on the Lausanne Terraces. Choose from Crosswinds' Chatelard and Lucerne models, both 600-plus square meter residential apartments with the most current conveniences and the most stunning designs, if you and your family require the highest comfort.
Breathtaking Scenery
Crosswinds' luxurious homes and lots are situated on a mountainside, providing a panoramic view of Tagaytay's rolling hills and dipping valleys. In the daylight, you may gaze at the cityscape below, while in the darkness, you can wonder at the city's swirling light shows.
Crosswinds dubbed the country's premier "pine estate," is a rare temperate haven amid a tropical country. The nature lover in all of us can look forward to a feast as we experience Crosswinds, which is blanketed by 35,000 home-grown pine trees that improve not only the scenic value but also the air quality and mood of the location.
Tagaytay is likewise spared of the concerns that afflict the lower lands. It is situated at a high enough height to avoid flooding, which is a common and seasonal annoyance in the cities below. You'll never have to be concerned about storms and water ruining your property or disrupting your life. It is also an environmentally sensitive city, which means that its scenery and air are less polluted.
Furthermore, Tagaytay has near-perfect weather throughout the year. This location has rich trees and a steady breeze that keeps it cool even in the middle of the summer, making it a terrific vacation spot and ideal home area.
Crosswinds Tagaytay is undeniably the country's pride of real estate providing comfort like no other. Experience the best with only the best. Experience Crosswinds Tagaytay and the Swiss-inspired luxury homes and amenities.