BLOGS
A Collection of Luxurious Wood Furniture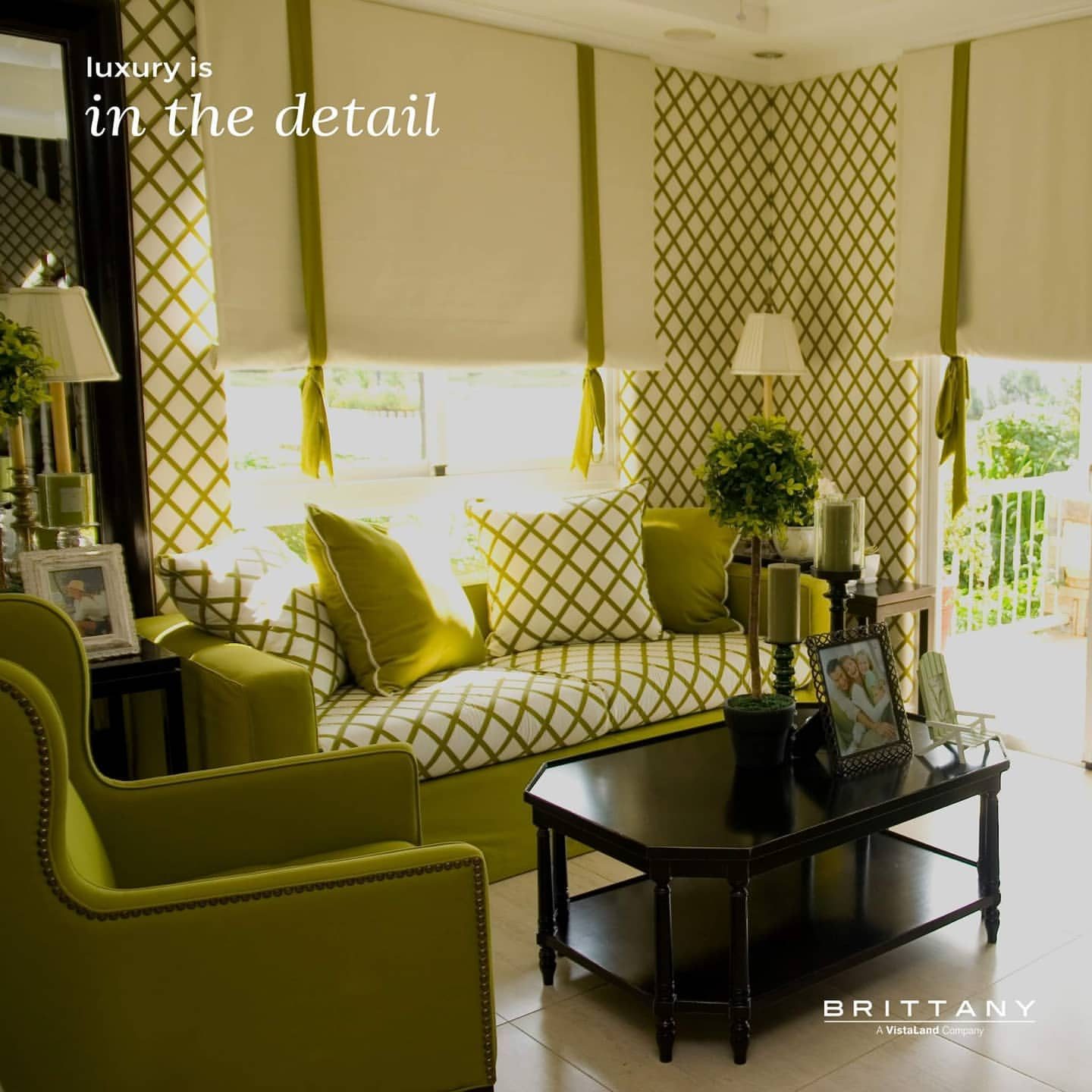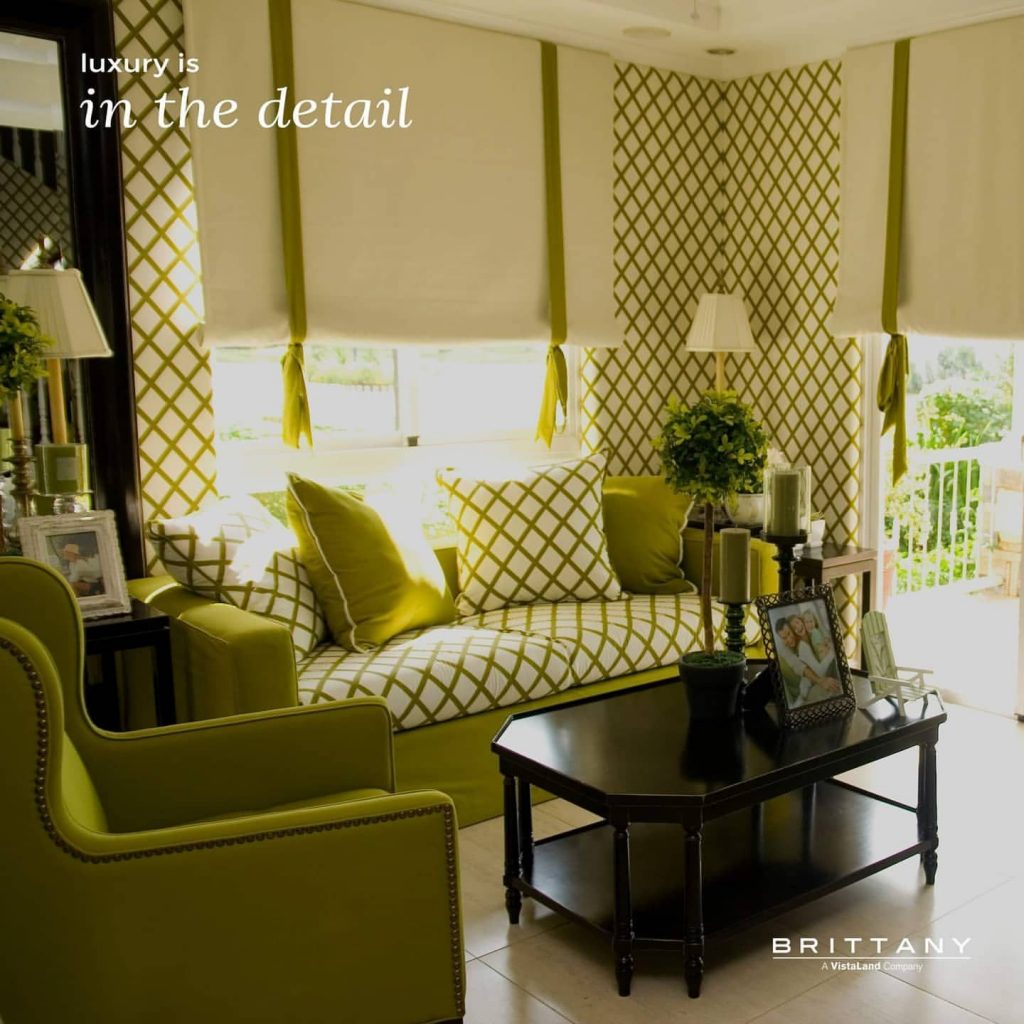 Arctophile, Vecturist, Numismatist.
These are some of the names people are called for collecting specific things: teddy bears, transportation tokens, medals, and coins. And the list could go on. But how about people who love to collect furniture, more specifically wood furniture? People loves to give monikers, especially when it relates to a person's hobby.
Why not?
Even when the name is as simple as being a "wood furniture collector", it would be something you could pride yourself over, not to mention if the wood furniture you are collecting is an exclusive luxury only an entitled affluent could get. Not only do you get to enjoy this extravagant hobby, but the practicality and functionality of this leisure in your luxury living home design is also something that tops it all off.
So, if you're someone who loves to rack up wood furniture with sophisticated appeal, this blog post is for you.
What does Luxury Furniture look like?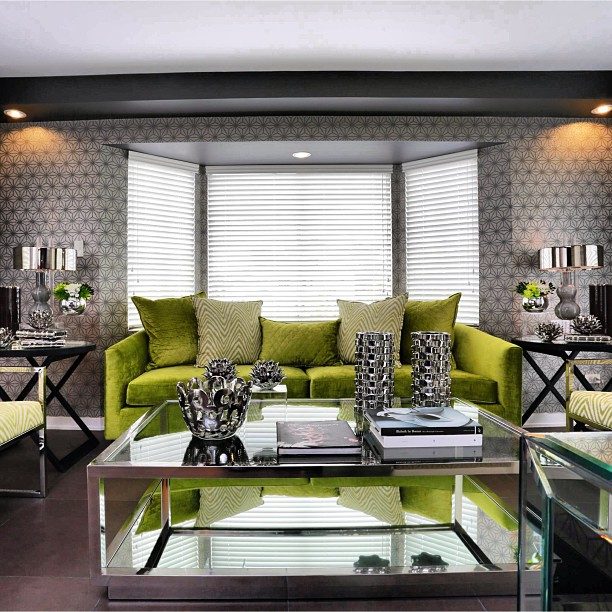 While the word "luxury" is relative and highly subjective, it is not intended arbitrarily. It is by nature rare. On the other hand, it is not essential to survival. Luxury goods are those that can be owned to a large extent by affluent and powerful families. It implies however that the value of luxury furniture is not proportional to the purchase price.
Anything that proves its cost not by any particular utility but exclusively by its charm and rarity is thus considered a luxury. The installation of luxury furniture does not only provide comfort but also aesthetics and charm to each luxury real estate client. It gives an airy and light ambience as well as the style of luxury lifestyle.
High-end furniture materials are combined with creative styles to make them unique and with integrity. Whether it is a bed, a leather sofa, a solid wood dining table, a base, or a sideboard, every piece of furniture can be a piece of luxury.
Suggested Read: Types Of Wood For Your Furniture
What are the solid wood species that give the best style for luxurious wood furniture?
We've listed down some of the most luxurious wood furniture for your new luxury home:
The Crawford Bed
Chelsea Walnut-Burl Coffee Table
Joli Right Facing Chaise Sectional
Palisades Accent Table
Mulholland Dresser
Mulholland Night Stand
Latour Chest
Pavely Sideboard
Oak Pointe Stellar Staircases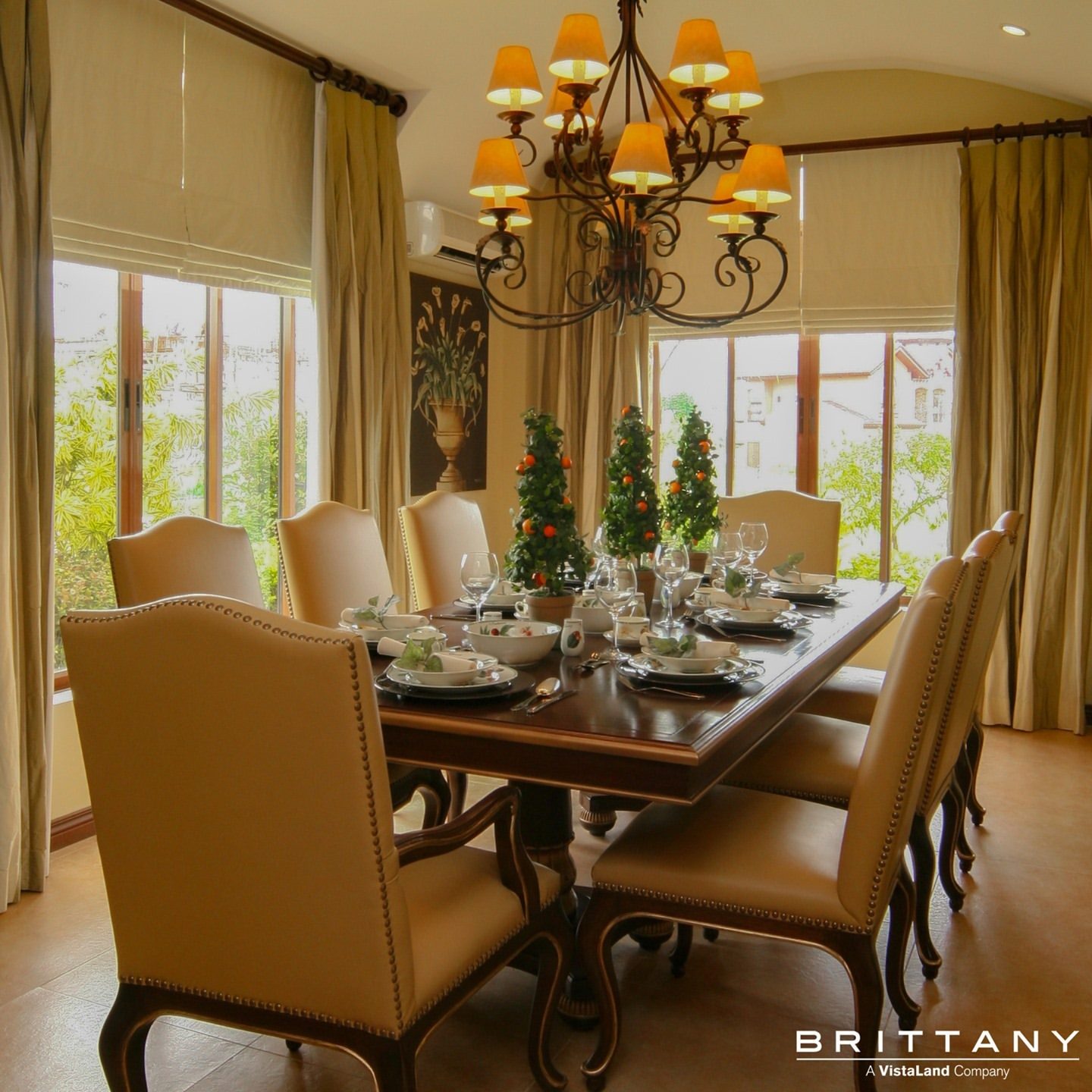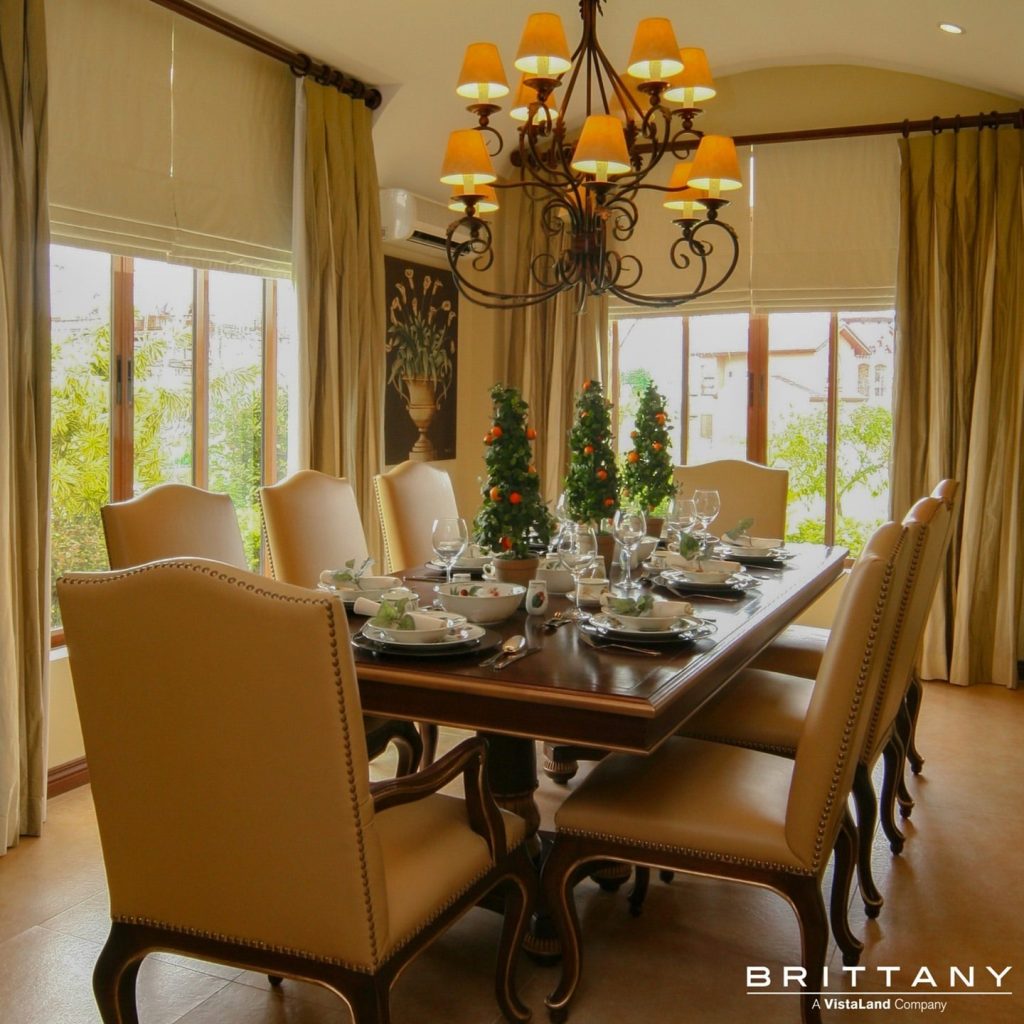 Being widely used in most builder industries, if not all, the most traditional use of solid wood or hardwoods is by all means furniture making. Some of the hardwood options that are top favorites in luxury furniture making for quality indoor and outdoor furniture are Mahogany, Sandalwood, Purpleheart wood, pink ivory, Agarwood, Lignum Vitae, African Blackwood, Bocote Wood, and Ebony wood, Bubinga, and Rosewood.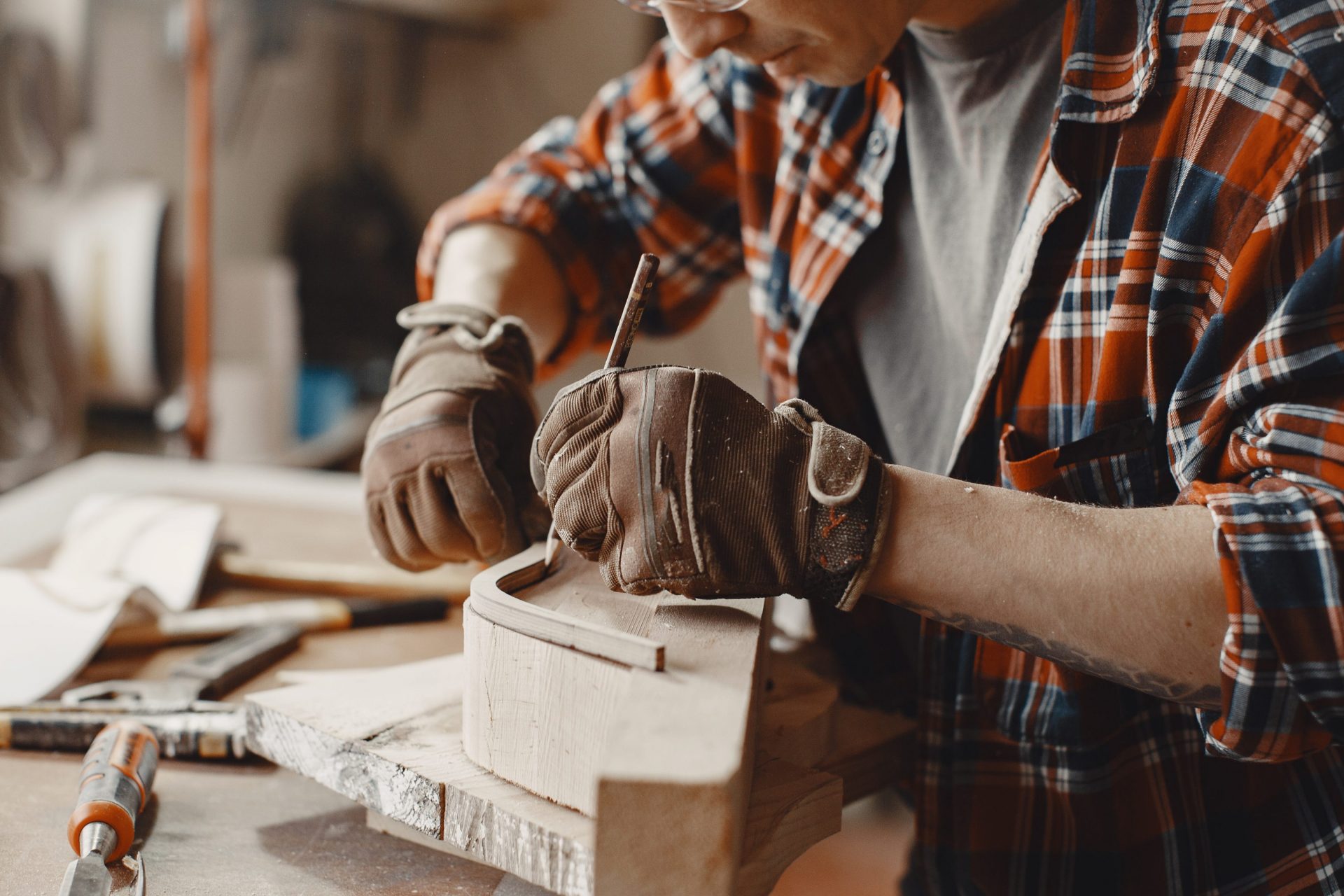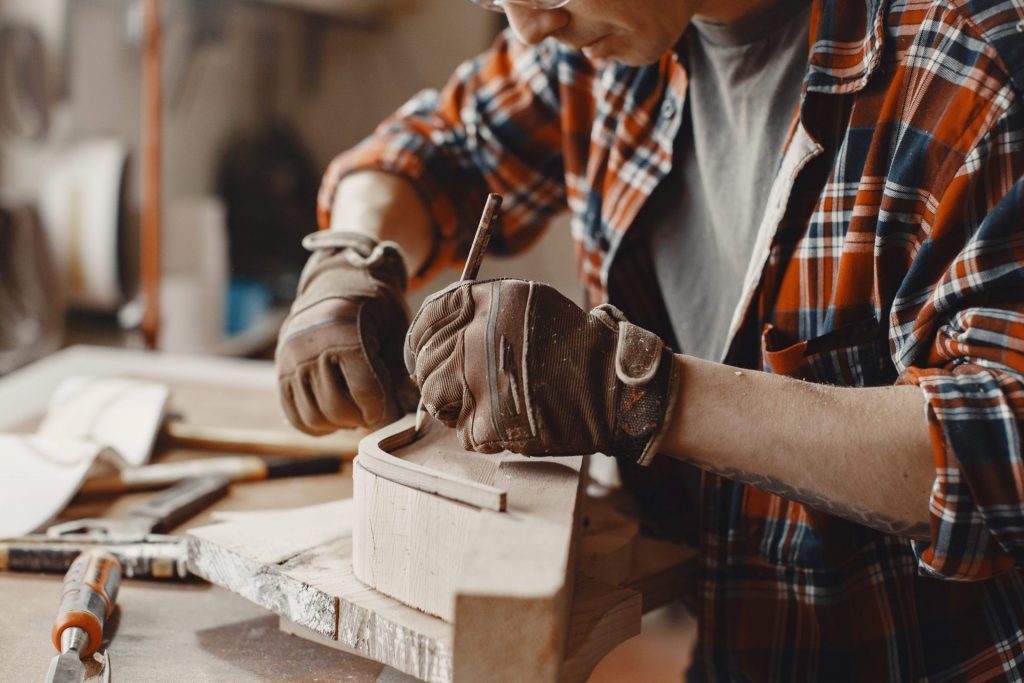 Although luxurious wood furniture especially from an exotic solid wood species is costly, it is highly in demand. Should you be looking for a collection of wood furniture to style the interiors of your Crosswinds Hori or Verti luxury house or just for your living room renovation, some of the most luxurious wood furniture special offers in the market are listed below.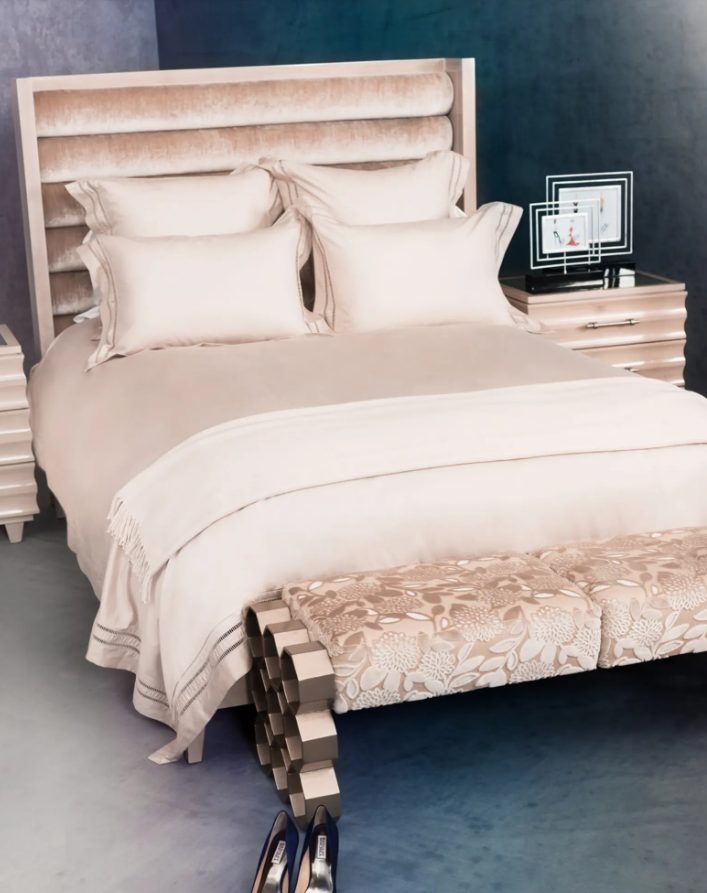 This chic bedroom mainstay is made up of wood that is sanded, stained, lacquered by hand, and finished off with a lavish fabric that has a silk-like patina. Each piece of this luxurious wood project may have subtle and unique differences due to its handcrafted nature. With its horizontal channel tufted headboard, tapered legs, and blush-stained wood, this bed provides extravagant comfort to the interior of your Crosswinds luxury house while also giving off sophistication, warmth, and elegance.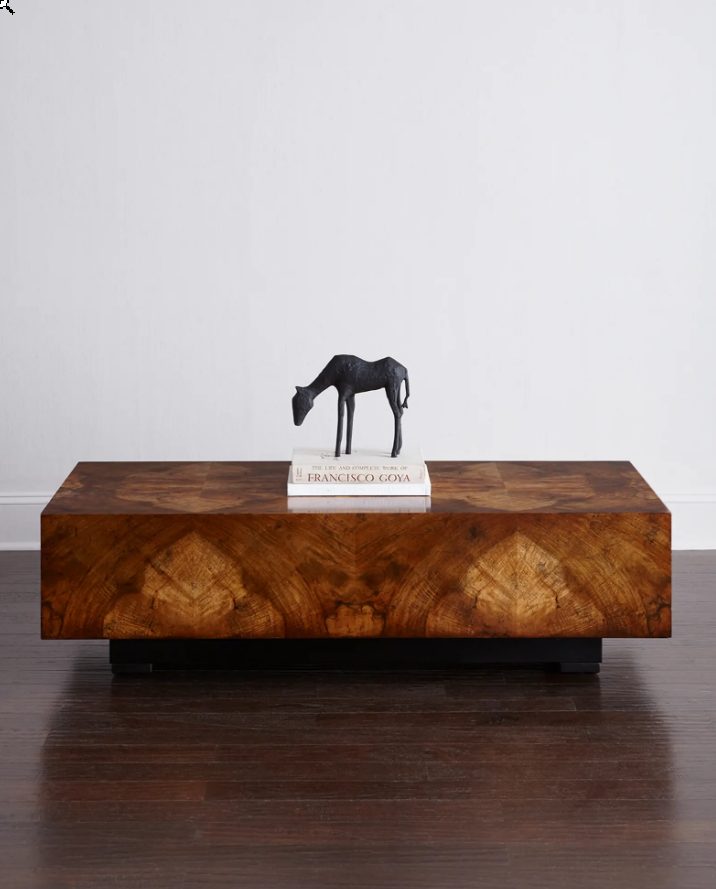 This luxurious John-Richard collection is perfect for welcoming friends to the living room of your luxury house in Crosswinds. It complements any of Crosswinds' luxury houses for sale since the high-end residential property is surrounded by extensive homegrown pine trees. This handcrafted wood furniture is made from the fresh Acacia log, wood composite, and walnut-burl veneer that will certainly raise your understanding of luxury details to yet another level. While you may wonder, homeowners also use Acacia wood for their traditional stairs as it is proven to be extremely durable.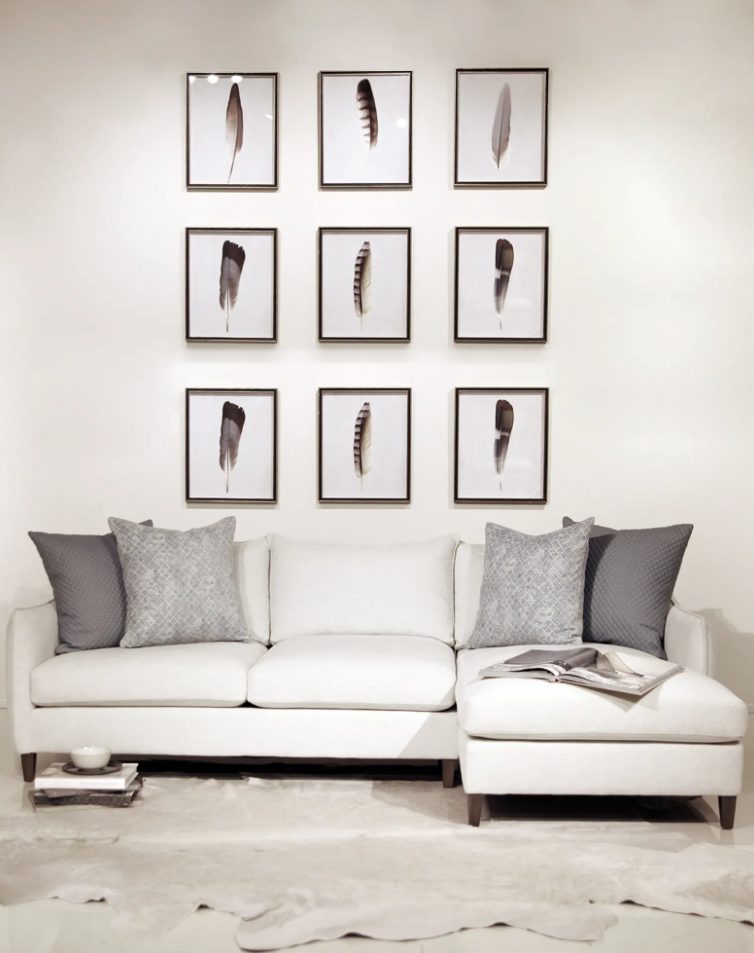 A luxurious coffee table is always matched with a sofa set with the same level of luxury. This European-inspired luxury furniture features a micro-flanged welt on the front and upper arm area and deep, luxurious down seating all tailored in a vintage multi-directional weave of taupe, sand, and cream, a color palette that suits best in any of your Crosswinds luxury houses for sale. Pillows are accented with washed mineral blue tapestry and linen with flanged welt. Moreover, its hardwood frame is masterfully handcrafted to create the world's most comfortable sofa.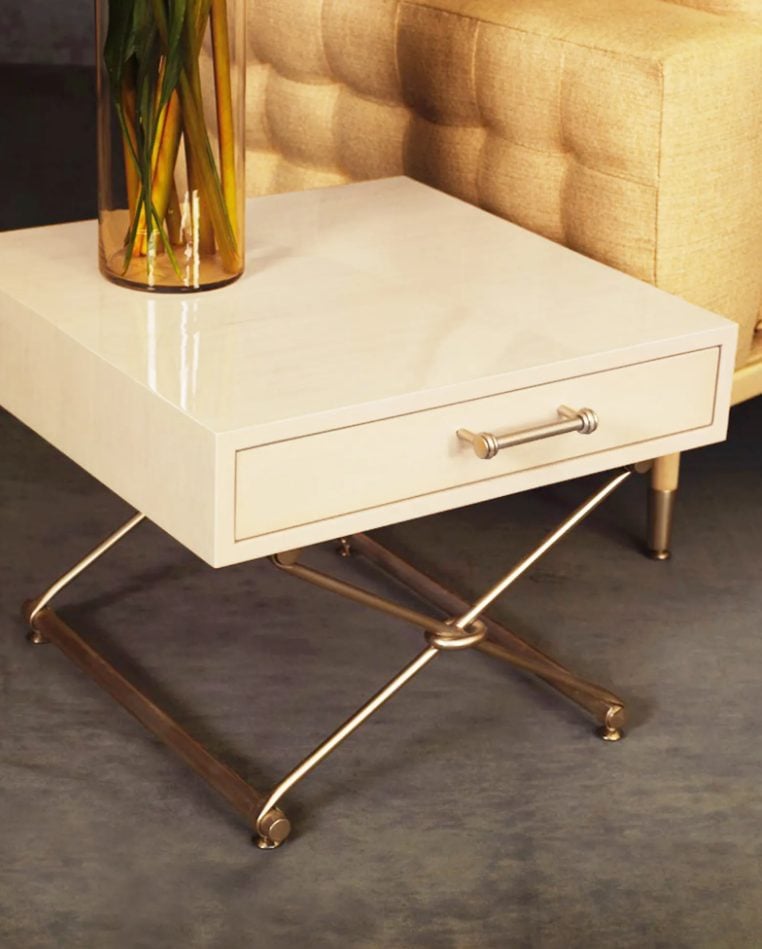 This Innova Luxury masterpiece radiates insouciant sophistication. The tabletop, made of solid wood, features a soft-close drawer and sits above a hand-gilded double-pair of legs in an "X" formation. The legs are impeccably wrapped around a set of cylindrical wood bars that serve as the foundation of this exceptional piece. If you are looking for furniture to adorn your living room, or as an end table, hallway accent piece, or bedroom nightstand, this luxurious wood furniture works just fine.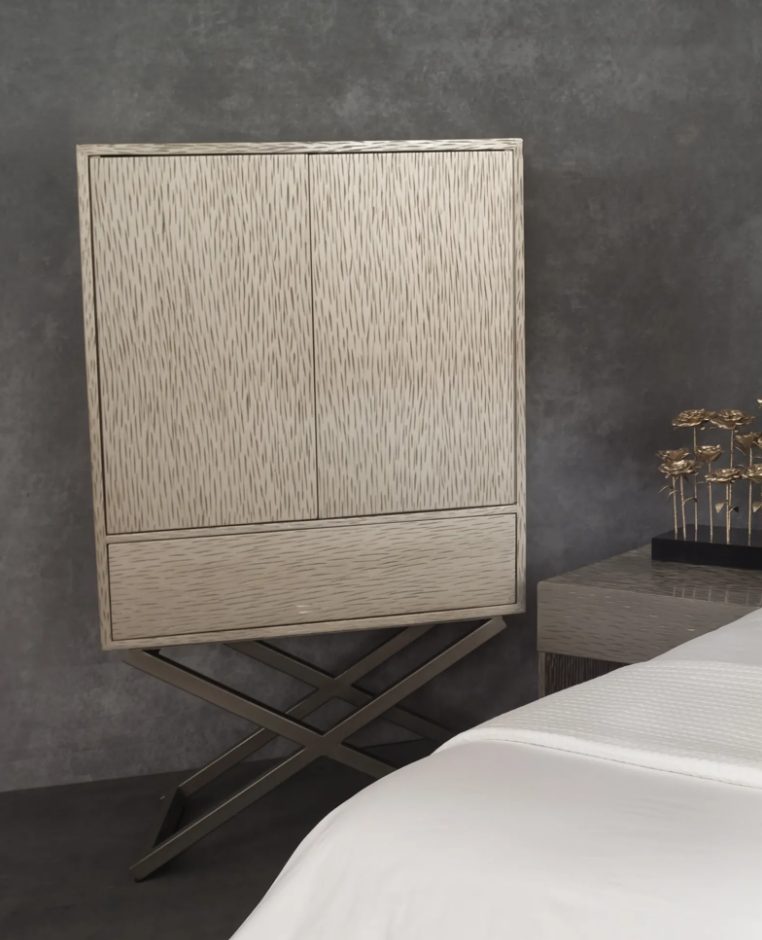 This is yet another innovation of Innova Luxury that brings beauty and functionality to the bedroom. By melding the beauty of hand-finished and chiseled metallic-finished wood with an industrial "X" metal base, this dresser is an effortlessly unique furniture piece to add to your Crosswinds luxury real estate luxury living home design. This Mulholland dresser delivers a classic taste that is defined by its careful detailing and artisan craftsmanship. This luxurious wood furniture perfectly compliments with Mulholland Night Stand.
Suggested Read: Ten Home Essentials For Your Bedroom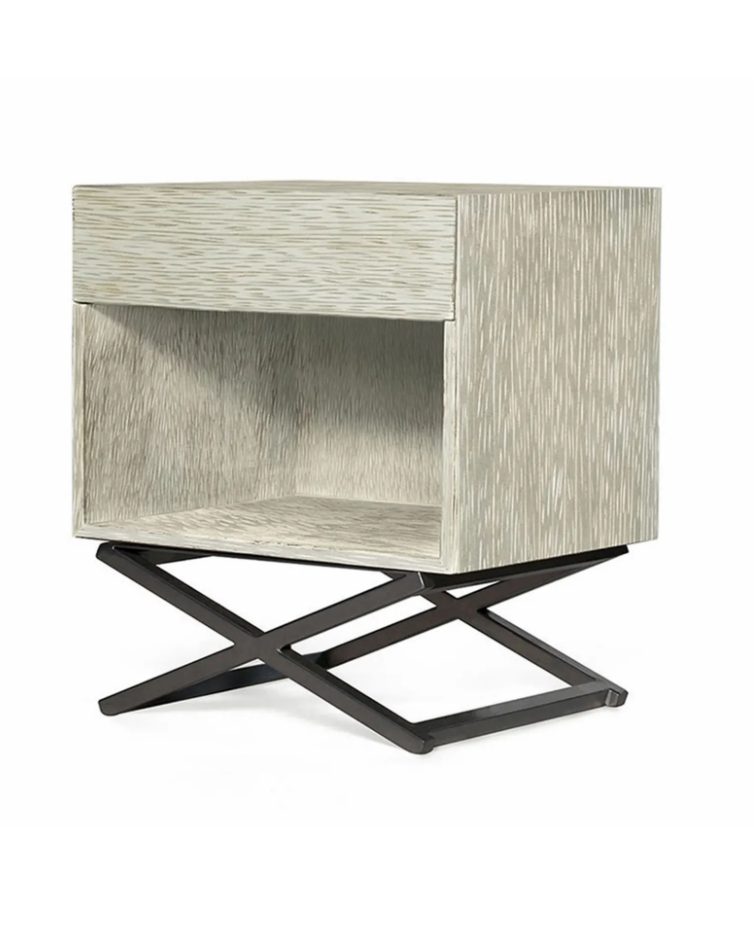 Complete any of your Crosswinds luxury real estate with this luxurious wood furniture. With an open shelf at the base and a single drawer to stow away essential and decorative accents, this handcrafted luxury furniture piece justifies the need for a match for your Mulholland dresser. Its base is also an industrial "X" metal to stably hold your nightstand.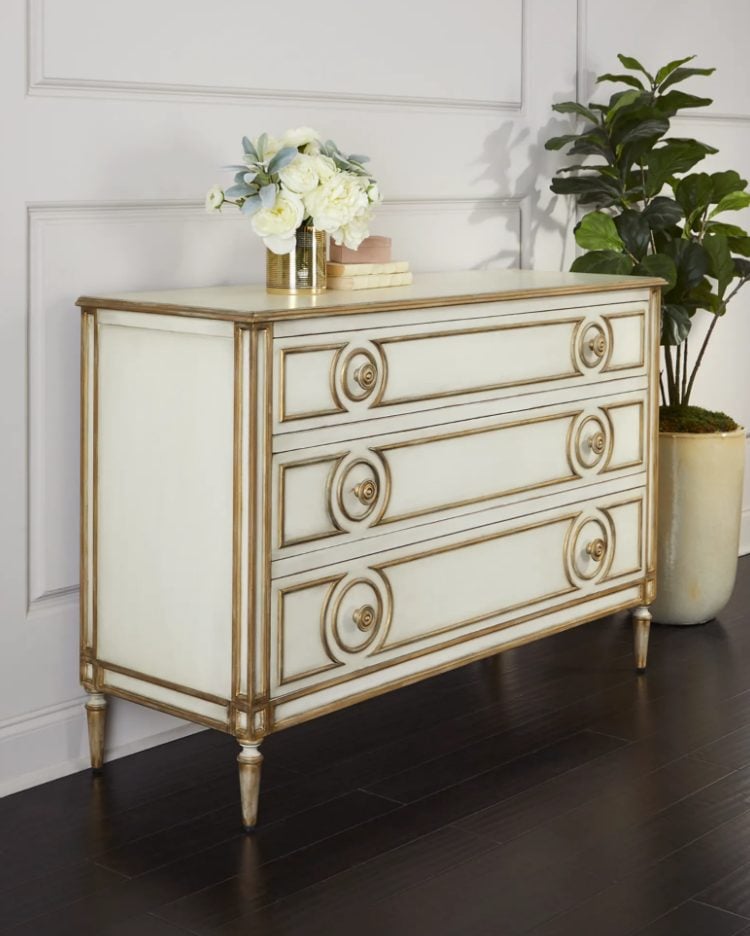 This 234 lbs. three-drawer chest in a country style is handcrafted of hardwood solids, beech solids, and wood composite finished in mellow cream with gold detailing. Each drawer features a luxurious pattern of half-round moldings and two turned-wood handles. The case is also gently set on pointed legs, and the drawers are fitted with soft-closing runners. What is good about chest drawers is that they can be placed in any room of your Crosswinds luxury real estate.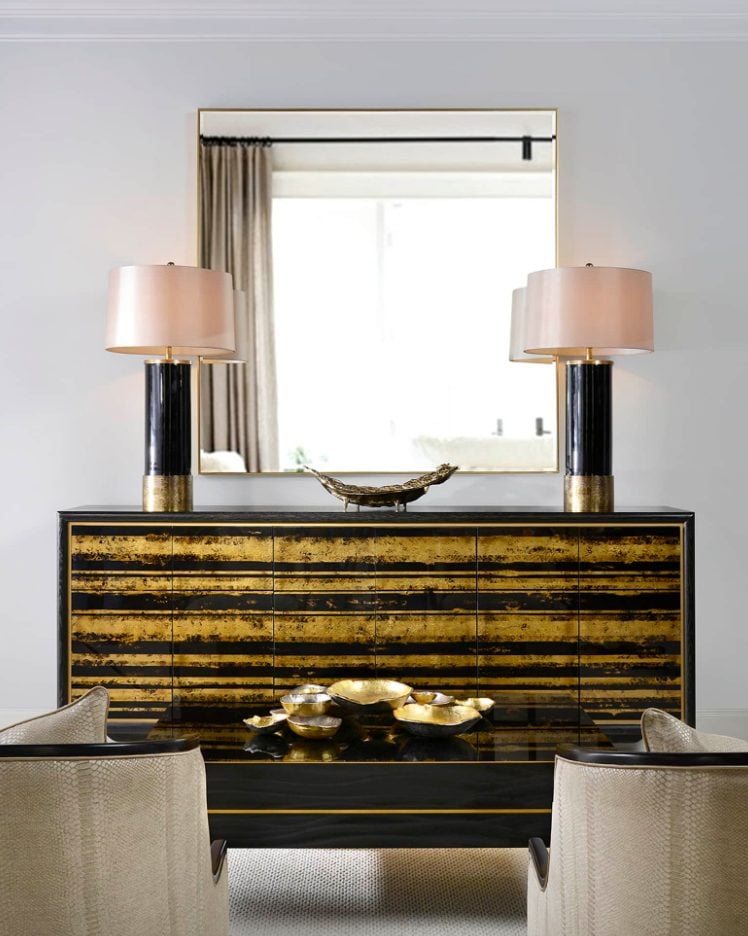 Known to create distinctive artisan-crafted furniture, John-Richard Collection features this imposing six-door sideboard in oak with a black finish cerused with gold leaf. The front is accented with reverse-painted glass panels with a linear pattern of black and distressed gold leaf. Push latches are also contoured, and adjustable shelves are included behind each cupboard. It is handcrafted with materials of wood composite, oak solids, and veneers as well as maple veneer to bring out its natural elegance.
Suggested Read: 10 Types Of Wood For Furnitures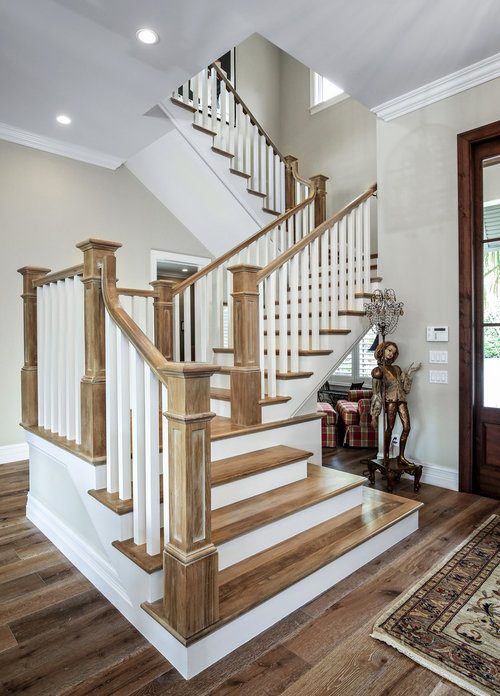 While the sky is the limit when it comes to stairs ideas and inspiration, choose stellar staircases that is perfect to connect to your upper floor. While many of today's wood furniture stairs hybrid sprung from the popularity of a small farmhouse-modern design and most are a mix of transitional metal and wood, there are still many choices of corralled contemporary wood staircase that offer luxury. One of which is this wood stellar staircase from Oak Pointe that will definitely make you feel you are swinging for the fences when it comes to styles and shapes.
Conclusion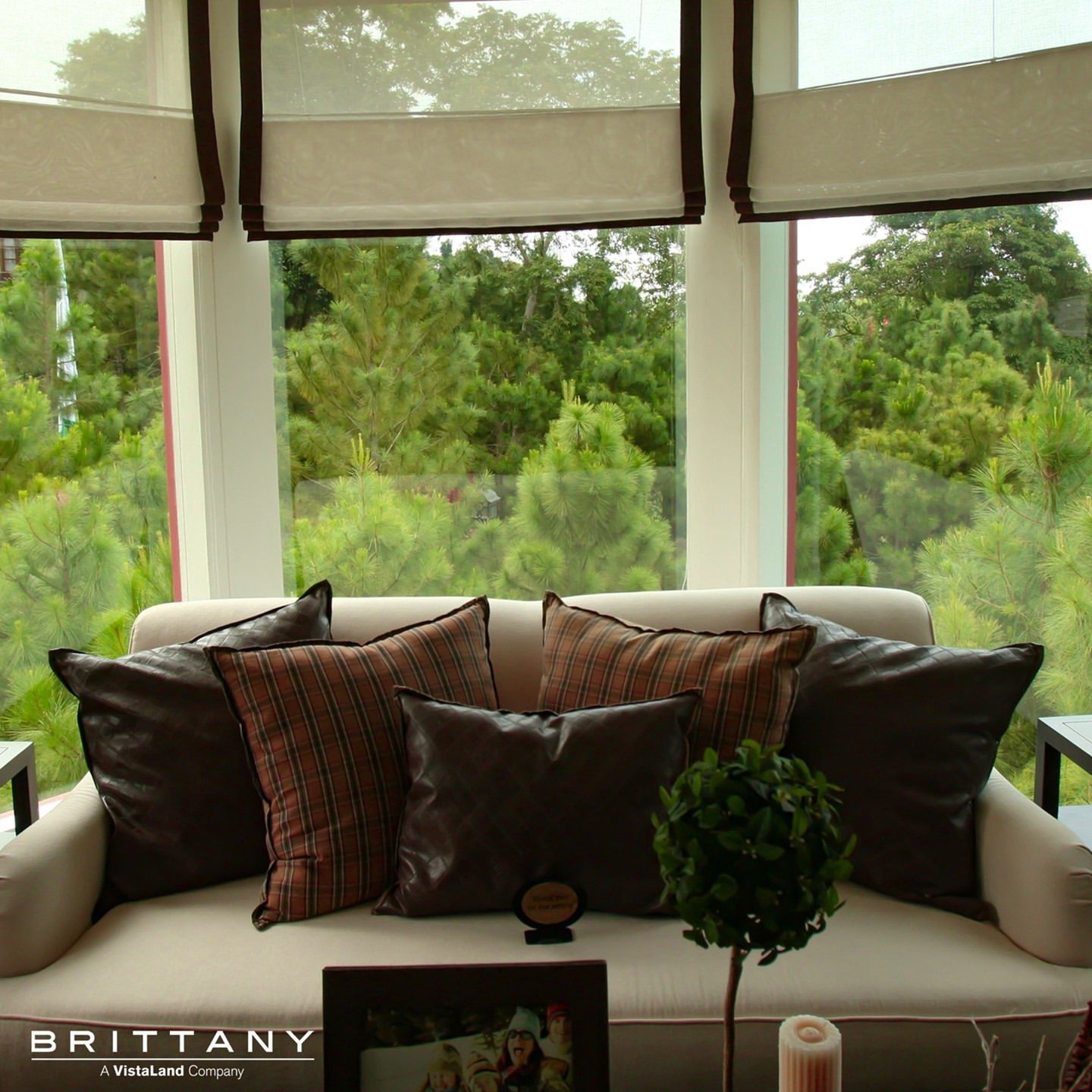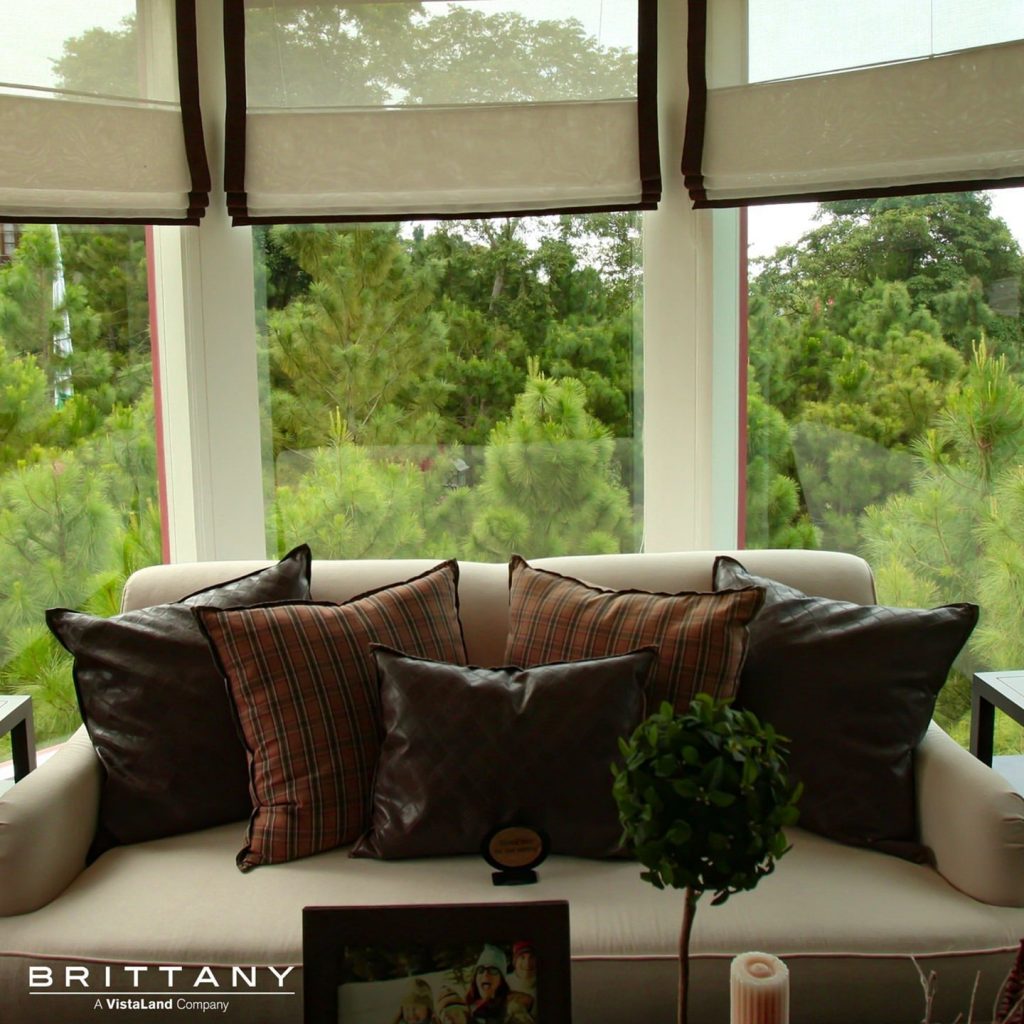 The home and its design have become the new playground for luxury brands as a result of people being home more. As a result, designer furniture has become strategic for this luxury market. Luxurious wood furniture comes at a certain price. As you may know, it is often not affordable. However, every piece of furniture does not only provide adornment and boost aesthetics. Every luxurious-wood furniture collector capitalizes on the functionality that each piece could provide to make your home a comfortable place to move in.
If you are looking for a luxury home to match your desired luxury living home design, visit any Crosswinds Tagaytay page or website to get the latest update on the available house and lot for sale. Living your dream at Crosswinds.