BLOGS
Brands of High-Quality Ovens You Should Own
Do you have any aspirations of starting a bakery in your own home? Make your own bread at home, but aren't sure what to buy to make it last and be worth the money?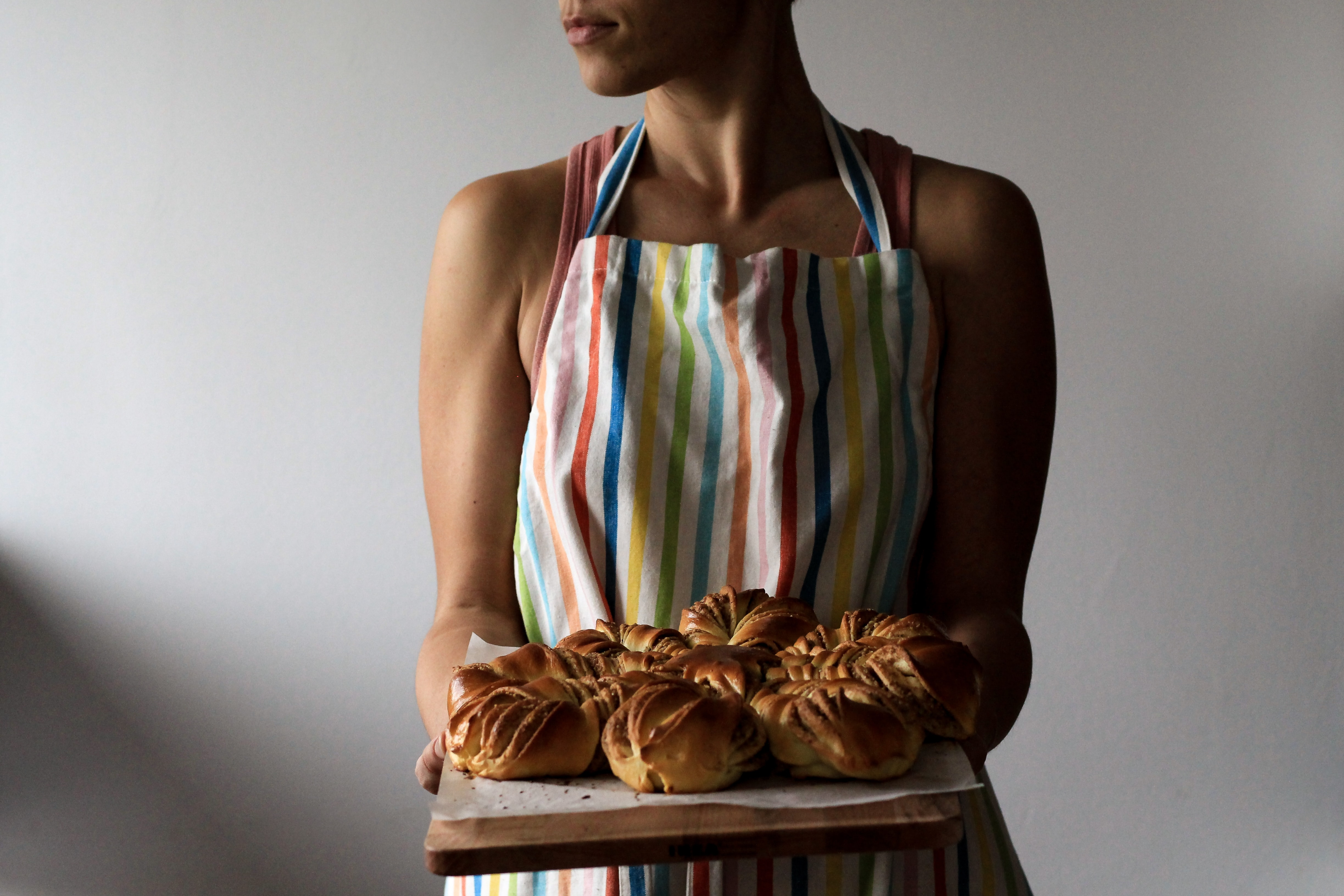 There are a growing number of housewives today who are experimenting with various types of homemaking. Some people are looking online for recipes and desserts they can make to make their husbands and children happy. During this pandemic, a lot of housewives became bakers, and some of them even started a business.
But how can you start baking without any equipment where you can cook it? How can you start doing it without having an oven?
Here is a list of must-have ovens or recommended ovens that have been tagged as the best oven brands for use in your home or kitchen. But first and foremost, we must remember that we must purchase high-quality ovens and that we must determine which quality brand is appropriate for our purposes.
High-Quality Ovens
Quality brand is defined as the recollection of product quality that has an impact on the purchasing behavior of the customer base.
When deciding to purchase any electrical machine for your home, you must be direct and specific about what you want it to look like and how it will function, taking into consideration your lifestyle and the necessary items in your home.
To prepare or cook delicious food, it is necessary to use the best possible cooking pan, and a good electric oven is essential for baking. There are numerous considerations to make before purchasing an electric oven in order to ensure that you get a good deal and do not end up regretting your decision later. We've put together a list of the five most important things to look for when purchasing an oven:
Built-in or fixed vs. Free Standing Ovens
Free-standing ovens are available in a wide range of sizes, including slimline models, and are extremely versatile. Essentially, they are complete units with stovetops on top and an oven beneath them. A freestanding oven is a fantastic option for small-scale kitchens in the majority of cases.
For more information, built-in ovens can be accessed through a wall recess or from underneath the kitchen counter. As a result, built-in ovens can be used in a wide variety of kitchen methods and layouts.
Select the Right Size
It is so important that you are considering the size of the area where you will be going to put your oven so that you will have to consider it in purchasing. The most usual oven size is 60cm. If you glance for a bigger oven, 90cm will be recommended to you. You also have choices to get a double oven; it has two unconnected ovens either on top or at the side of one another. The double oven is a very great choice for big families, as you can bake various dishes at the same time.
Self-Washed Ovens
There are two varieties of self-cleaning ovens that are accessible in the market; pyrolytic ovens and catalytic liners.
Pyrolytic ovens have a quality self-cleaning mode which heats the oven to uttermost temperatures like 500C. Fats, food residue, licks, etc. are all lessened to small white ash which can easily be cleaned once the oven is chilled.
Catalytic liners make use of especially progressed oven liners, which soak up fats and food granules. At temperature over 250 degrees C the fats, food residues, and remnants are burned off. The liners will have to be wiped away with a damp cloth after this procedure.
Look for Glass Doors
Seeing your dish cooking without even opening the oven is just a simple thing but really it has a huge factor. When you add this thing to your new oven, it will give you a lot of benefits. The fawning in front of the oven for an eyes-on evaluation of your foaming mac and cheese is not such an unpleasant idea when all you have to do is glance through the accessibly placed glass window. It may give you the idea that the black glace in your apple pie is actually golden brown.
If you have a glass-door oven before and think that it looked so dirty in spite of your best attempt to clean it, innovations or improvements in glass assemble and glass door design are not a problem with clouding and stubborn, baked-on grease. Glass cleaners outlined for new generation glass stovetops are creating a good job of trimming grease and grime, too.
Find Proper Shelves and Doors
You need to have a high range in planning what you should buy especially when you are planning it at the same time. Look for hard shelves that sit flat and don't glide out or sink forward. There should be security stops to head off the shelf from gliding out totally.
The door must be illuminating and easy to work on. Find a door that has a bigger clear view window with three layers of glass as it will be chiller at the tap in a contrast to two layers of glass. Also, inspect the door, hold it open in any location and do not shut it while you are putting out a hot dish from the oven.
Next Read: Dinner Ideas for a 5-star homecooked experience 
And now that you have standards on choosing or purchasing your electronic oven, we are now providing you information on how to choose quality oven brands you should have at home. We base on the frequently buy by consumer thematic to quality brands. You can find it below:
The Oven Brands You Should Invest In
1. Frigidaire GCRE3060AF
Price Range: Php 50,000 to Php 70,000
For a little more, the Frigidaire GCRE3060AF is a great choice. It's not cheap, but it's expensive for a single oven range. For crispy fried foods without the oil, this oven's built-in air fryer mode works as well as a countertop appliance.
2. Samsung NE58F9710WS: Best oven range  
Price Range: Php 100,000 to Php 125,000
The Frigidaire GCRE3060AF is a great option if you have a little extra cash to spend. While it's not the most expensive single-oven range, it's more expensive than most. This oven has an air fryer mode built-in for when you don't want to use any oil to fry your food.
3. LG STUDIO Smart Wi-Fi Enabled Single Built-In Wall Oven
Price Range: Php 120,000 to Php 150,000
As an added bonus, Proactive Customer Care is now included with select LG appliances, and it can be accessed by downloading the ThinQ® app and connecting your smart appliance. Maintaining your appliances at peak performance is made easier with recommended maintenance tips and usage reports. Additional benefits include receiving alerts for potential problems before they arise.
4. GE Profile 30″ Smart Built-In Convection Double Wall Oven with Right-Hand Side-Swing Doors
Price Range: Php 200,000 to Php 260,000
This model has a lot of innovative features that every kitchen enthusiast would enjoy, so it would definitely be on the list. You can control it from any part of your home thanks to its built-in WiFi and SmartHQ App.
Innovative swing door design, precision cooking modes, and no preheat are just some of the latest features of this appliance. Customized screen backgrounds, weather updates, and fun food facts are all part of the user-friendly, interactive touch screen experience. Other than that, what else would you like?
5. La Cornue Flamberge Rotisserie
Price Range: Php 500,000 to Php 600,000
The Flamberge Rotisserie is a gas-powered wall-mounted rotisserie. The food is cooked on three rotisserie spits, each with its own cast iron gas burner. This unit uses radiant heating to gently prepare food on a rotisserie above an open flame. The Drip Tray includes a fish basket, two metal spits, and other miscellaneous accessories. Installation of this zero-clearance unit does not necessitate the use of any special materials.
These are the five best ovens that you must have at your home.
It has different sizes, themes, and uses. It has unique features that you can take into consideration and most importantly it is worthy of its price.
We hope that this is informative for you to jumpstart your baking or cooking journey. And as you bake goodies or cook food through these wonderful ovens, you might want to share your treats with your beautiful neighbors.
Looking for a beautiful and friendly neighborhood? Brittany Corporation is a brand you can trust.