BLOGS
Bank Codes And SWIFT Codes in the Philippines
The banking system in the Philippines is complex and requires specific code to process transactions. SWIFT Codes and Bank Codes are two such codes that are used for international and domestic payments, respectively.
SWIFT stands for Society for Worldwide Interbank Financial Telecommunication, a network that enables banks worldwide to send and receive financial messages. Bank Codes are unique numericals assigned to each bank name in the Philippines by the Philippine Clearing House Corporation (PCHC).
What is a Bank Code or SWIFT Code?
A bank or SWIFT code is an international standard for identifying specific banks worldwide. It's also known as a Bank Identifier Code (BIC) and serves as a unique identification number that helps to ensure accurate financial transactions between two parties. In the Philippines, these codes are used by banks to facilitate overseas money transfers, such as payments for goods and services or remittances of funds from abroad.
The SWIFT network covers more than 200 countries across the globe and functions as an electronic message-based system. Each country's central global banks are connected on this platform and can communicate securely using their assigned codes.
To send or receive funds from outside the Philippines, you need to provide the bank or SWIFT code of the other party's bank. This 8-11 character string contains both letters and numbers, and each element has a specific meaning. The first four characters identify the bank's name. The next two are binary codes that specify the country, while the last three digits are used to recognize particular branches within that country.
Using SWIFT Codes for payments in the Philippines is secure because it ensures accuracy and guarantees confidentiality between financial institutions. It also helps reduce costs by eliminating manual processes from international fund transfers and ensuring faster processing time with fewer errors. Most Philippine banks offer this service, so you can expect your remittances or payments from abroad to arrive without any issues.
An example of this is when you're paying for a property investment from abroad in Crosswinds Tagaytay, you can use SWIFT codes for this. This will ensure that you can have peace of mind and that your money will be received quickly. With the use of SWIFT codes, you can also track your transfers and make sure they are delivered as quickly as possible.
Is a Bank Code and SWIFT Code the Same?
No, Bank and SWIFT code are not the same. Bank Codes are also known as routing or transit numbers, a nine-digit numerical code used to identify banks in the United States. On the other hand, a SWIFT code (or BIC) is an internationally recognized identifier for financial institutions and includes information about where it is located, who owns it and what services it provides.
ABA (American Bankers Association) primarily uses bank code in the US, while SWIFT codes are used globally. They both play a role in helping transfer money between banks quickly and securely. For instance, when purchasing property in Portofino Alabang, SWIFT codes may be helpful.
In the US, bank code may be assigned to individual branches of a single institution rather than being assigned to an entire institution. This means that a small bank with multiple branches may have code assigned to each branch, and they will all be different. On the other hand, SWIFT codes are only used by institutions and not individual branches. A single institution could have one or more than one swift code depending on the services it offers.
Bank Codes are used primarily for domestic transfers in the US while SWIFT codes are used for international transfers as they identify which country and bank is receiving the money so that you can transfer funds quickly and securely. They both play an essential role in ensuring a smooth money transfer between financial institutions across borders. Some banks may require you to use their specific SWIFT code when transferring funds internationally.
What is the Bank SWIFT Code in the Philippines?
The Society for Worldwide Interbank Financial Telecommunication (SWIFT) is an international banking network that enables financial institutions to send and receive information securely. The SWIFT code, also known as a Bank Identifier Code (BIC), is an 8-8-3 alphanumeric code used to identify a specific bank or financial institution.
In the Philippines, each bank has its own unique SWIFT. Here is a complete list of some common banks in the Philippines and their corresponding SWIFT codes:
BDO Unibank Inc.: BNORPHMM
Bank of the Philippine Islands (BPI): BOPIPHMM
Metropolitan Bank & Trust Company: MBTCPHM1
Philippine National Bank (PNB): PNBMPHMM
Rizal Commercial Banking Corporation (RCBC): RCBCPHMM
Union Bank of the Philippines: UBPHPHMM
Security Bank Corporation: SETCPHMM
Citibank, N.A.: CITIPHMX
Maybank Philippines Inc.: MBBEPHMM
Asia United Bank: AUBKPHM1
Hongkong and Shanghai Banking Corporation Limited (HSBC): HSBCPHMM
Land Bank of the Philippines: TLBPPH22
Philippine Veterans Bank: PHVBPHMM
Development Bank of the Philippines: DBPHPHMM
United Coconut Planters Bank: UCPBPHMM
It is important to note that the 8th digit of the SWIFT code represents the country in which the bank is located, and for Philippine banks, this digit is "P" (for Philippines). If you send a payment to or from a Philippine bank, use the correct SWIFT code. Your money may be delayed or even lost if you enter an incorrect SWIFT code when making an international payment, for instance, in property investments in your luxury house and lot in Metro Manila.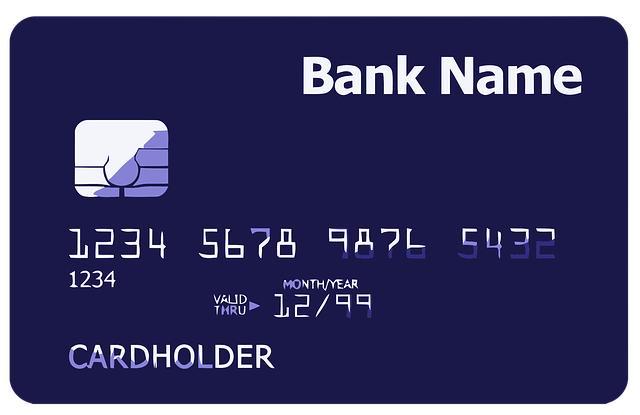 What is Your Bank Code?
Finding your bank code can be straightforward if you know where to look. The first step is to determine which type of code you are looking for: either an International Bank Code (IBAN) or a Society for Worldwide Interbank Financial Telecommunication (SWIFT) Code.
An IBAN is an international standard used to identify bank accounts across national borders, while the SWIFT code identifies specific banks and financial institutions. Each bank will have its own unique IBAN and SWIFT codes, although they may share a similar format.
Several options are available if you need to find out the IBAN or SWIFT code for your bank in the Philippines. You can contact your bank directly and ask them to provide you with this information. Alternatively, you can visit your bank's website and locate the relevant codes in their online banking portal or customer service section.
You may also find your bank's IBAN and SWIFT codes by using an online search engine such as Google or Bing. Simply enter your bank's name into the search bar and add "IBAN" or "SWIFT code" after it. This should bring up any relevant information that you need.
Finally, some banks will provide their customers with a card containing their IBAN or SWIFT code details. If this is the case for you, simply look at the back of your debit or credit card to find out the necessary information. This way, it'll be more manageable when you plan to invest in a rental property in Bern Baguio.
How Do You Find Your Bank SWIFT Code?
The SWIFT code is a unique identifier that banks and financial institutions use to send and receive funds globally. It is important for international transfers as it assists banks in identifying the correct bank and account to send money to or withdraw from. Your SWIFT code consists of 8-11 characters. It follows the format: XXXXYYYZ (where X is an alphabetic character, Y is a numeric character, and Z is either an alpha or numeric character).
To find your bank code and SWIFT, you must contact your local branch or look up the information online on your banking provider's website. The specific steps may vary depending on which country you live in. Generally, most banks will have the SWIFT code listed on their website in the footer of all pages.
If you cannot find the list of bank code online, it is possible to phone or email their customer service department, which will be able to provide this information for you. Ensure your account details are handy when enquiring about the SWIFT code, as this may be necessary for verification purposes, especially when purchasing a luxury house and lot in Metro Manila.
Is SWIFT Code 8 or 11 Digits?
The SWIFT code is an 8 or 11-digit code that identifies your bank anywhere in the world. The codes are used when transferring money between banks, particularly for international wire transfers. Banks also use these codes for exchanging messages between them.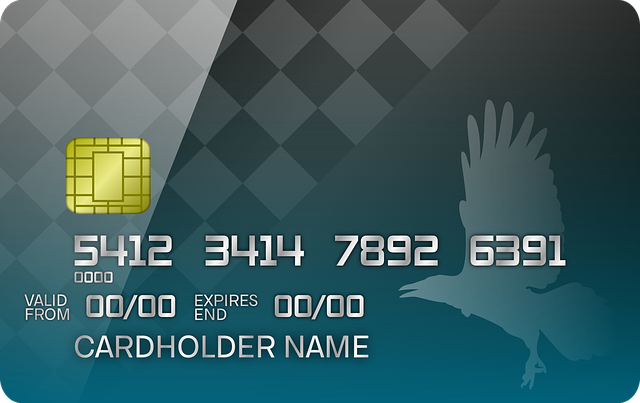 When sending a domestic payment by wire transfer within the United States for your property in Brittany Santa Rosa, you will need a routing number (also known as an ABA number), while international wires require a SWIFT Code instead. An ABA number and SWIFT code are both recognized internationally, but they serve two different purposes: ABA numbers identify specific U.S.-based financial institutions, while SWIFT codes identify banks worldwide.
If you're looking for your bank's SWIFT code, you'll need to contact your financial institution directly. The banking staff will be able to provide you with the correct one. Some websites, such as Swift Code BIC List and 811Lookup, also allow you to search for banks by name, country, or location.
Conclusion
SWIFT and Bank Codes are necessary identifiers banks and financial institutions use worldwide. To find your bank's SWIFT, you can contact your local branch or search online on your banking provider's website. It is also possible to phone or email their customer service department, which will be able to provide this information for you. Knowing the correct codes is essential for sending and receiving money via international wire transfers.
Suggested Read: Effective Ways To Help Brokers Meet The Needs Of Their Clients
Suggested Read: Pay For Your Southeast Asian Vacation By Scanning QR Codes
Suggested Read: Benguet Postal Codes Zip Codes Phone Area Codes
Suggested Read: The Top 5 Most Expensive Hermes Birkin Bags
Suggested Read: What Is The Water Code Of The Philippines