BLOGS
7 Young Filipino-Owned Businesses to Know This 2021
If you are doubting whether this year is the best year to start a business, you are not alone. Building Filipino-owned businesses from scratch are never easy, but with the right mindset, enough resources, and a clear-cut goal, making the impossible come to life is within your reach.
We can all agree that 2021 did not start on a bright note. There are several issues that surprised us at the start of the year. However, this is not a reason to lose hope. We still have ten more months to go and it is safe to say that it is too soon to be concluding the year. Hence, if you have plans for your career or personal growth, keep in mind that you still have a lot of time on your hands, so rushing is not an option. Embracing the process is key.
Whether you are looking for new business ideas or want to improve your existing business here in the Philippines, seeking established and successful Filipino-owned businesses is the way to go to learn effectively. From profitable construction startups to jaw-breaking industrial businesses that successfully cut through the PH market in the past few years, here is Brittany's collection of the top local businesses you need to know this 2021. Get inspired and read on!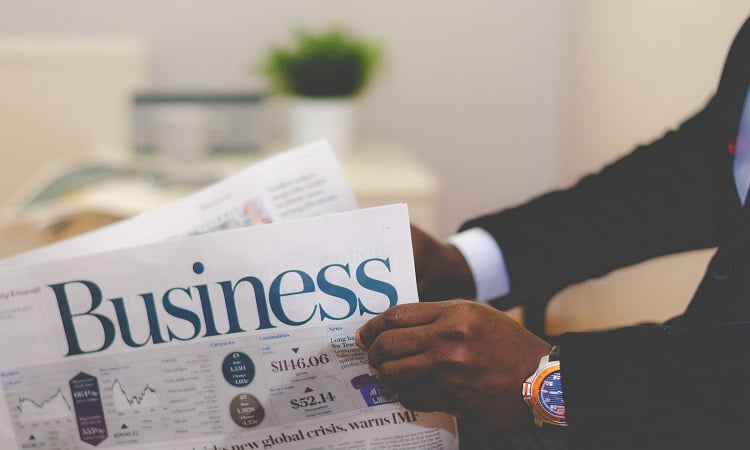 Thriving Filipino-Owned Businesses You Need to Know
Apart from gaining recognition from other entrepreneurs and business giants all over the world, these notable businesses have also been providing employment opportunities to Filipinos. This, in turn, helps our economy as a whole.
It is a given that it has been difficult to uphold the economy in the past, so knowing that there are businesses that back the economy is a great thing. Additionally, aside from aiding the economy, there are various ways these businesses have helped the Philippines' overall business ecosystem. Read on to know more!
1. CUBO
CUBO is a company that designs and constructs small bamboo houses in as fast as four (4) hours. Earl Patrick Forlales and Zahra Halabisaz Zanjani, brilliant co-founders of CUBO strive to provide low-income individuals in the metro the right to dignified, simplistic living—all while helping the environment in return—by using sustainable construction resources.
CUBO's vision is simple yet ideal. The duo perseveres to see a world where sustainable, affordable, and dignified housing is possible; hence, designing and constructing small homes through the use of replenishable materials.
Having spoken to the international press including Forbes, Reuters, Business World, The Guardian, etc., the duo has shone a light on making sustainable living possible in the Philippines. An inspiration for aspiring businessmen and women who want to make a change!
2. iFarms Inc.
Just as the brand name entails, iFarm is a business-to-business (B2B) data-driven solutions platform that provides sold-before-harvest online (app) service. Jairus Ferrer, iFarm's founder, has studied the imbalance happening in our current agricultural system and formed iFarm to put an end to it.
Simply put, iFarm's agricultural solution continuously helps solve the Philippines' main agricultural problems: food wastage and oversupply.
Through iFarm, the process of ordering before harvesting is practiced. This way, our local farmers can foresee logistical and operational facets of their farming business; thus ensuring high-quality produce and service for other food businesses as well. This is a sound and most logical solution for our nation's overlooked farming industry.
3. Liteblock
Cebu-based actor-businessman and former Pinoy Big Brother winner Jan Slater Young has upheld a company that offers lightweight, eco-friendly, and noise-insulating concrete blocks. According to Slater Young in an interview, "Liteblock is a much cheaper, greener, and lighter alternative to hollow blocks which is what most contractors use in buildings."
This proves that creating a much greener space for your luxury home is possible!
"Liteblock is basically concrete, but it is lighter and more insulated because it has micro-air bubbles in it. The air bubbles allow better insulation; thus, helping save energy," Slater Young further discussed.
With this in mind, it has been proven that more people are choosing greener options for their housing plans. Liteblock proves that living a sustainable yet luxury lifestyle is possible! This is a great business outlook for unique individuals who like fresh approaches in housing and home development.
4. OrangeApps
Gian Scottie Javelona, a 28-year old entrepreneur who started OrangeApps aspired to heighten school experience for both staff and students; thus, the cloud-based system is formed.
OrangeApps School Management System is a web and mobile platform crafted to aid schools in managing their operations—including admission, payroll, grading, scheduling, and such. The system allows both the school staff and the students to focus more on education instead of the tedious regular process schooling entails. It is basically an automation platform to help save time and focus on providing higher-quality education.
Indeed, starting a business does not have to revolve around creating a concrete product—it can also be a service everyone can benefit from!
5. SALt
SALt is yet another fresh approach to a startup business! Aisa Mijeno, a scientist and entrepreneur who co-founded SALt called the business a social movement. This is because SALt creates and provides lamps that run on saltwater alone.
SALt has unearthed furniture and lighting possibilities for the country and will continue to do so due to the nation's ever-growing demands. In the Philippines, plenty of rural communities are in dire need of a better option to urge them in pushing the switch from kerosene to a much sustainable resource, which surprisingly happened to be saltwater.
As written by Top 10 of Asia, a magazine that features successful entities all over Asia, Mijeno was invited as an APEC CEO Summit panel member together with ex-President Barack Obama and Alibaba CEO, Jack Ma last 2014. It has also been stated that Mijeno aspires to distribute more sustainable lighting to homes and communities all over the Philippines and possibly throughout Southeast Asia.
This is what thinking out of the box does. More opportunities are waiting to be untapped. We just have to exert effort to look for it.
6. Solar Philippines
Founder Leandro Leviste zoomed into the opportunity of lowering electricity rates in the Philippines. This is due to the fact that our country is among the highest energy-consuming countries in Asia. Leviste foresaw how the country can benefit from solar lighting and eventually founded Solar Philippines in his sophomore year at Yale University.
As of today, Solar Philippines is by far the nation's largest solar developer, investor, manufacturer, and procurement and construction (EPC) solar company.
The company provides financing, engineering, and installation services to its clients and procures its panels from various suppliers to make manufacturing happen. Due to his eloquence in crafting sound ideas, Leviste has been requested to speak at international forums all around the world.
Sustainability and logic are both solid proofs that as time goes by, the market seeks greener yet high-quality options to build their homes.
7. Happy Skin
Happy Skin is among the top homegrown Filipino beauty brands in the market that showed tremendous growth as a startup. Apart from offering world-class quality makeup, the company has been garnering attention from consumers around the globe, allowing the Philippines to finally step into the spotlight of the beauty industry. Happy Skin's dedication to creating first-rate beauty products is getting us on par with Korea, Japan, and Thailand in terms of beauty product quality!
Jacqe Yuengtian-Gutierrez, founder and CEO of Happy Skin Cosmetics, made it possible to set up 80 counters across the country and win 20 beauty awards from established fashion and beauty companies in just a span of two (2) years. Jacqe's dedication to creating and establishing our local brand is among the top reasons why Happy Skin is among the most renowned young Filipino-owned businesses in the country.
Filipino-Owned Businesses: What Sets These Businesses Apart From The Others?
It is known that Filipinos have an unquestionable zest for exploring and starting businesses, even if we are solely planning it ourselves. Filipinos have one of the best business ethics and systems in Asia, and the whole world knows it. This proves the demand not just for entrepreneurs but also for Filipino consultants, managers, and coaches. In fact, according to a blog by an outsourcing company called Booth and Partners, there has been an apparent growth in outsourcing technical job roles and the Philippines is currently high up on the list of countries providing quality service to its global clients. And the main reasons why the world loves Filipino workers are because of their passionate ethic and ever-developing skills.
Imagine the beauty of having multiple Filipino-owned businesses booming simultaneously. Aside from helping boost the economy, more businesses also mean more job opportunities for Filipinos. This is why spreading a business mindset to your peers and encouraging everyone to hone their craft is highly beneficial. If you're a young entrepreneur in need of tips to get started, you are in the right place.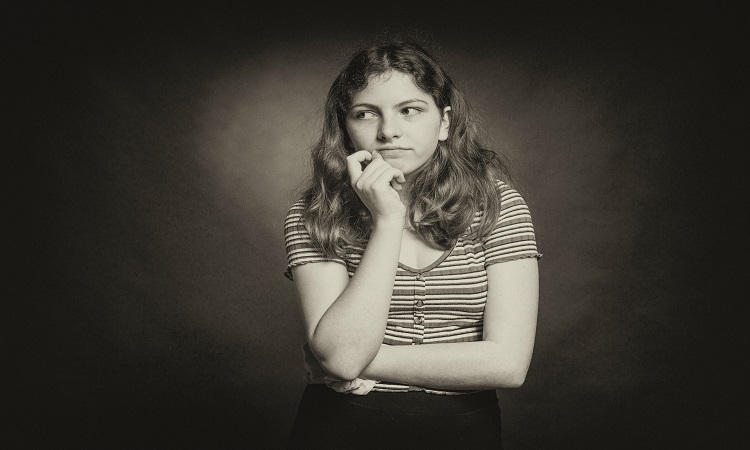 Starting A Business While Young: Is It Ideal?
In an article by the World Bank, the Philippines is highly expected to rebound gradually in 2021-2022 once a vigorous domestic activity is partnered with greater consumer and business confidence. The same success is also bound to happen once public investment in Filipino-owned businesses regains its momentum in the following years.
So, starting and honing your own craft as soon as you can is ideal. Further, adding your company to the top Filipino-owned businesses aspiring entrepreneurs should know is not entirely impossible. You just have to find the right momentum and resources, and you're all set! Below are some compelling tips you should take note of and practice while you are young.
14 Tips To Develop A Business Mindset
1. Learn about investing. If you can, make it a hobby.
2. Hone all your preferred craft. Practice makes perfect!
3. Learn the country's economic status. The sooner, the better.
4. Try out new hobbies this year. You might find some activities that are business-worthy.
5. Challenge yourself. Think outside the box and try new things while you have time.
6. Jot down your vision and refine it. Visualize it every day. Live it.
7. Find good people and stay connected. Networking is still important.
8. Stay attuned to the social-economic news. It can help you carefully plot out your next steps.
9. Learn to manage both your time and energy. This way, you can avoid work burnout.
10. Plan for retirement. Again, the sooner you plan, the better.
11. Understand your industry before you plan a business.
12. Keep track of your health. Make it a priority!
13. Make reading and learning a habit.
14. Take time to care for yourself.
Starting a business sounds fun, especially if you have the resources to do it. However, that is not the best stepping ground in running a business. It is highly crucial that you know down from the bottom to the very top how things work. Spend time learning about how your industry works, and have a vision. And, most importantly, ensure that you reside in an environment that offers you security and peace.
Getting the Right Momentum in the Best Environment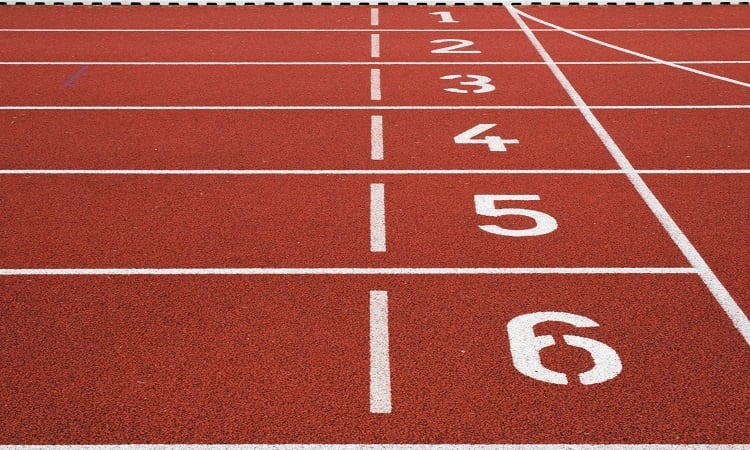 Starting a business or improving your current endeavor requires the best state of mind. Achieving that right momentum will push you to allot more time planning and trying out new things. Hence, you will need to spend time in an environment that allows you to explore your creativity and tap into possibilities you never thought of before.
Brittany prioritizes your relaxation and personal experience. With this being said, the company takes into consideration how you can live a life worth pursuing. Luxury is not just another fancy word—in fact, it is defined as a state of great comfort. So, Brittany makes beautiful communities business-oriented people like you deserve.
Allowing yourself to get a taste of sophistication and an extraordinary lifestyle is an investment you can make for a successful future. Living in a safe and sound luxury home fosters the skills and activities you are passionate about; thus, making you more relaxed and less stressed amidst these trying times.
It's never too late to start anew! To get started on your personal and career development in a lovely luxury home, visit Brittany's portfolio of luxury houses and lots, luxury lots, and luxury condos. You can also contact us to know what is best suited for you today!