BLOGS
Window Glass Types For Your Luxury Home
People say that your home is the greatest reflection of who you are. Naturally, everyone has an ideal representation of what they wish their home to look like. There are many aspects to designing one's home, but there is one aspect that can sometimes be overlooked – the windows.
Windows are the pathways that connect the inside of your home with the outside world, which is why it is heavily important to take them into consideration when designing your home.
Window Glass Types
While it is important to consider the design and frame of your windows, it is also equally important to know the structure of which your window glass. There are many window glass types and window glass design to choose from, and each one is unique and serves their own purpose.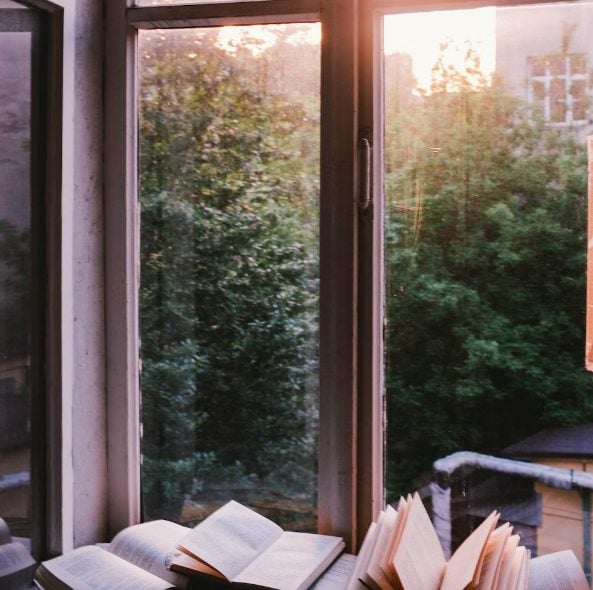 1.) Float Glass
Float glass is perhaps the most common glass window type. Float glass is named after the process which it is done, wherein molten glass is layered on top of molten tin. This causes the molten glass to float atop the tin, forming a layer of thin glass panel – this is the float glass we know today.
This type of glass is considered the most basic form; hence, it is very low-cost but is fragile and has no color nor any notable properties. There are many processes that float glass panes may undergo in order for it to become more customized and durable. Float glass is also known by the name annealed glass, especially when talking about the glass-cooling process.
2.) Laminated Glass
Laminated glass is famous for its safety and protection properties. It is made by layering two panels of float glass on top of each other, with a thin layer of PVB resin between the two large panels. This layer also prevents the glass window from shattering into numerous sharp pieces when broken, as the pieces get stuck to the resin sheet instead.
Laminated glass panes are often used for areas which are prone to being damaged, such as car windows. Homes which are placed in areas prone to hurricanes are also recommended to have these glass panes, as it is much more durable as compared to the basic float glass. Laminated glass is also transparent.
3.) Tempered Glass
Tempered Glass, also known as toughened glass, is an upgraded version of float or annealed glass. This type of glass window is made by further heating annealed glass to higher temperatures of around 700-degree Celsius, and then force-cooled at an accelerated rate. This process gives the glass much stronger properties.
Tempered glass is around four times more durable than annealed glass but is still prone to being broken. It is often used instead of annealed glass for most windows, especially with those whose sizes go beyond 9 square feet.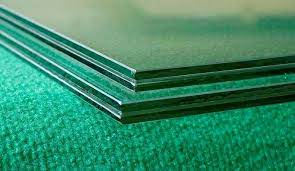 4.) Heat Strengthened Glass
The process for making heat strengthened glass is similar to tempered glass, however, it has a much slower cooling process. This results in lower strength levels, which usually reaches to only about 2 times the strength of annealed glass.
The advantage of heat strengthened glass over tempered glass is it results in having less distortion than the former.
5.) Wired Glass
Contrary to what most people believe, a wired glass window is often not used for security purposes, like in Laminated glass. Wired glass is named after the wires which are incorporated into the glass panes, which serves to hold the glass in place when exposed to high temperatures.
This fire-resistant glass may not be used in most homes, but it is highly popular in social and commercial properties which are prone to fire outbreaks, such as schools and hospitals or other medical facilities.
6.) Insulated Glass
Other than tempered glass, insulated glass is also one of the famous window glass types often found in households. Insulated glass is made by having two or three glass panels, separated by gas in between.
This structure makes it easier to retain temperatures within homes, hence, it is famous for its energy efficiency.
7.) Low-E Glass
Low-E Glass, which stands for Low emissivity, is used for managing thermal radiation. This glass window type is made by applying a special glass coat, it can be applied to existing windows, but it is most effective when specially made low-e glass are used.
This glass type blocks UV rays, which may cause damage both to the people inside and to the furniture in homes. It also helps maintain the heat inside homes during the cold weather. It is often used in areas in households that are prone to direct sunlight.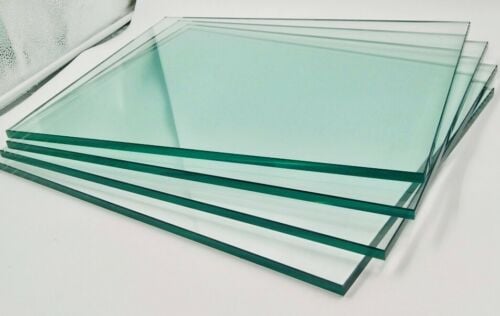 8.) Obscured Glass
Obscured Glass is the general term for any glass window which has been distorted of some sort, which makes it hard to see through the other side of the panel. There are many ways to make obscured glass, such as by adding texture to the glass. They are often decorative while also serving its purpose.
Due to this distortion, obscured glass window is often used in places where privacy is needed. This involves bathroom stalls and offices. They can be used to indicate that there is someone on the other side of the panel, yet they are not laid bare in front of them. The numerous decorative patterns available for obscured glass also makes it quite famous among home design enthusiasts.
9.) Tinted Glass
Tinted Glass is another alternative to window glass types used for privacy purposes. Depending on the level of tint applied to the glass window, it can be used to make it harder for the other person on one side of the panel to see through the other side.
Tinted glass may also be used to block sunlight, which is why it is often used in windows oof automobiles. Due to its wide variety of hues available, tinted glass is also famous to homeowners for its aesthetic appeal and wide use in window glass design.
10.) Mirrored Glass
From the name itself, mirrored glass is used for achieving a mirrored effect. The reflective surface on mirrored glass is used for practical purposes, such as in in bathrooms, bedrooms, and wardrobes. Mirrored glass is also often used for decorative or aesthetic purposes in home and window glass design.
Getting started on your Luxury Home
Windows are only one of the main structures of your home that you should consider when choosing your new luxury home. In order to achieve the ideal life of comfort and luxury, there are many other factors to be considered. If you're looking for a new home which passes all the requirements of a luxury home, Forresta is the place for you.
Forresta
Forresta Villar Land takes the top spot among all luxury lots in Daang Hari. A project of world-renowned company, Brittany Corporation, Forresta offers services and amenities of only the highest quality.
The homes in Forresta Luxury Lots are also of high standard, offering only the most aesthetic and functional homes. An international award-winning company such as Brittany never fails to bring you the homes which are the definition of peak luxury living.
Suggested Read: What Impact Will Climate Change Have On Property Values
Suggested Read: Guide To Having Solar-Powered Homes In The Philippines
Suggested Read: Is Modern Glass House Design Worth Investing In
Suggested Read: Glass House Designs To Take Inspiration From
Suggested Read: 5 Easy Ways For A Rainproof Home