BLOGS
What Is Batangas Famous For: Explore With This Guide
Batangas City is situated on the southern part of Luzon, the largest island in the Philippines. It is bordered by Batangas Bay to the west and is approximately 111 kilometers south of Metro Manila, the country's capital. It is part of the Region 4-A composing of the provinces of Cavite, Laguna, Rizal, and Quezon province.
Batangas City offers a blend of economic opportunities, natural attractions, cultural heritage, and a warm coastal environment that is why it can be referred as one of the Gems in the Philippines. It continues to develop as a key city in the Philippines, attracting visitors and investors alike. So if you are planning to make a visit to one of the most popular towns in the Philippines, you might want to know things like what is Batangas famous for in terms of foods, places, and activities. So keep on reading!
Short History of Batangas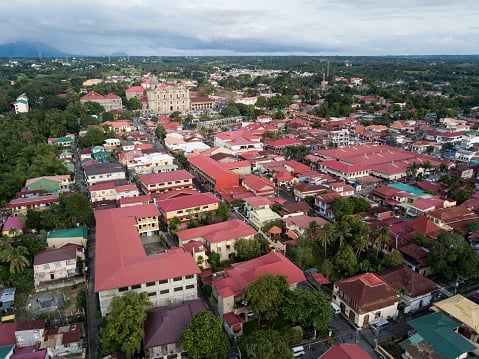 Prior to the arrival of the Spanish colonizers, Batangas was inhabited by indigenous communities, including the Tagalogs and Batangueños. These communities were organized into small villages or barangays, and up to this day their economy is primarily based on agriculture, fishing, and trading. The Catholic Church played a prominent role in Batangas' history. Spanish missionaries, including the Augustinian friars, established churches and introduced Christianity to the local population. Many of these churches, such as the Basilica of the Immaculate Conception in Batangas City, still stand as historical landmarks today.
Today, Batangas continues to be a thriving province known for its agriculture, industries, natural attractions, and cultural heritage. It has grown into an economic center and tourist destination, attracting visitors with its beaches, dive sites, historical sites, and local delicacies.
The history of Batangas reflects a journey of cultural, economic, and political transformations, from its pre-colonial roots to the Spanish and American periods and its contributions to the struggle for independence. It is a province that cherishes its heritage and remains a significant part of the Philippines' historical and cultural fabric.
How to get to Batangas?
Batangas City is easily accessible by land and sea transportation. The South Luzon Expressway (SLEX) provides a direct route from Metro Manila to Batangas City. Ferries and fast crafts also operate between Batangas Port and nearby islands like Puerto Galera and Mindoro.
Although you have undoubtedly already visited Batangas, we assure you that there is always something fresh to learn about this vast province in Southern Luzon. For information on the top accommodations, eateries, and activities in Batangas for your upcoming weekend getaway, keep reading.
Why is Batangas a good place to visit?
If you are looking for a good reason to visit the province of Batangas, you will never ran out of reasons because of its beauty and wonders. While many may say that it is home to beaches, it still has full of surprises. Batangas is rich in history and boasts several well-preserved heritage towns, so it is a good place if you are looking for feeding your inner historian. Align with histories and cultures, the tradition in the province is to celebrate various cultural festivals throughout the year. Batangas is also renowned for its delicious local cuisine, food enthusiasts will enjoy discovering new food recipes. Another alluring charm of the province is it offers a range of outdoor activities, including hiking, trekking, and mountain climbing.
These are just some glimpse of your tour in the province of Batangas. If you want to answer your question about what is Batangas famous for, below are the primary things that you must try!
What is Batangas famous for?
Practical Information
Dialect

When people from Batangas speak, they can be easily recognized as Batangueño (people residing in Batangas) because of their dialect. The distinctive "punto" or accent that Batangas residents have is perhaps one of the clichés about the province that is spread the most frequently. Furthermore, even though Batangas is a Tagalog-speaking province, there are numerous words used there that are uncommon among Tagalog-speaking people in other regions. As a result, it can be claimed that Batangas has its own dialect.

The eastern accent becomes exclusive in Balayan, Tuy, Lian, Calatagan, and Nasugbu after the change in accents first becomes audible past the municipality of Lemery into Calaca.

Security

The inhabitants of the Batangas province are lovely and friendly, and it is generally safe. Hiring a local guide is recommended if you're going on a hiking trip, not just to avoid getting lost but also to support the local economy.

Every city and municipality has a police station, and nearly every barangay has a tourism office where you can go to report any security issues.

Travel Requirements

Given that the world is currently facing a pandemic, there are still some necessary requirement to comply with. Make sure you always have both with you because most places in Batangas demand visitors to show a valid ID and/or a vaccination certificate. In general, booking in advance is advised, especially at hotels and resorts.

Additionally, wearing a face mask is completely prohibited everywhere in the Philippines, especially in open spaces both indoors and outside.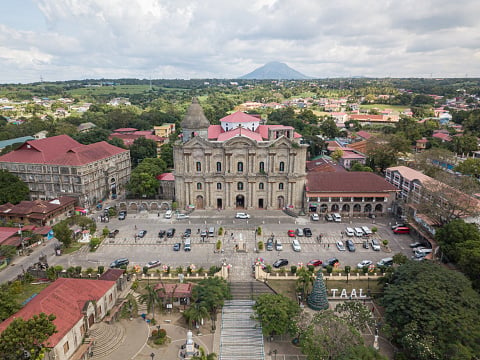 Food
Every memorable trip includes delicious meals taken with friends or family. Fortunately, the province of Batangas has a strong sense of culinary appreciation, from fine pasta to fresh seafood. Once you set foot in the province of Batangas, be sure to leave more space in your tummy because overflowing food are offered even in the side of the streets. Here are some of the set of food you should not miss:
coffee (kapeng barako)

Barako coffee, is a type of coffee that is native to the province of Batangas. It is known for its distinct and robust flavor. It can also be described as a strong, bold taste with hints of nuttiness and chocolate-like undertones. The coffee is also often described as having a full-bodied and earthy character. Kapeng Barako is not only a flavorful and aromatic coffee, but it also represents a part of the Philippines' coffee heritage. It is a must-try for coffee enthusiasts who want to experience the rich flavors and cultural significance of Philippine-grown coffee.

lomi

What is Batangas famous for? Lomi, of course! You've never went to Batangas if you have not tried this type of noodles. Batangas Lomi is a beloved comfort food in Batangas and has gained recognition for its unique flavors and textures. It is a must-try dish for those visiting the province and a favorite among locals who appreciate its satisfying and comforting qualities. It is known for its thick, hearty broth, chewy egg noodles, and flavorful toppings. Common toppings include sliced pork, chicken, or beef, as well as liver, kikiam (a type of Chinese sausage), meatballs, and crispy fried garlic. Some versions may also include sliced hard-boiled eggs, shredded cabbage, and vegetables.

tawilis

Tawilis is a unique and prized fish species that is synonymous with the culinary heritage of Batangas. Its distinct taste and connection to Taal Lake make it a sought-after delicacy among locals and visitors alike. However, due to conservation concerns, it's important to consume Tawilis responsibly and support sustainable fishing practices to help protect the species and its habitat.
Activities to do
Depending on which type of adventure you want to unlock, the province offers a complete list of things that you can do.
Beach Hopping/Free Diving

Batangas boasts stunning beaches along its coastlines, offering opportunities for relaxation, swimming, snorkeling, and water sports. Many of the nicest beaches close to Manila can be found in Batangas, making it a popular destination for swimming and beachgoing. Popular beach destinations include Laiya in San Juan, Matabungkay in Lian, and Nasugbu.

Batangas is known for its excellent diving spots, especially in Anilao. The waters surrounding Batangas are home to diverse marine life and vibrant coral reefs, making it a paradise for diving and snorkeling enthusiasts.

Trekking/Hiking

Batangas offers a range of outdoor activities, including hiking, trekking, and mountain climbing. Mt. Batulao, Mt. Maculot, and Mt. Gulugod Baboy are popular destinations for outdoor enthusiasts, offering breathtaking views and rewarding adventures.

Museum Visits

Batangas is rich in history and boasts several well-preserved heritage towns. Taal Town, for example, is known for its well-preserved Spanish colonial-era houses and the iconic Basilica of St. Martin de Tours. Exploring these heritage towns allows visitors to experience the province's cultural heritage and architectural charm.

church visits

Whether or whether you're in town for the customary Visita Iglesia, the stunning old churches of Batangas are well worth a look. For starters, seeing the magnificent Taal Basilica, regarded as the biggest Catholic church in Asia, is always a treat. The popular Calaruega Church is a lovely location for prayer and weddings, while the 16th-century Bauan Church and the 18th-century Balayan Church are two of the must-see places of worship in Batangas.

Join the Festivals

Batangas celebrates various cultural festivals throughout the year. The Parada ng Lechon in Balayan showcases a grand parade of roasted pigs, while the Anihan Festival in Nasugbu celebrates the bountiful harvest. These festivals offer a glimpse into the vibrant local culture and traditions.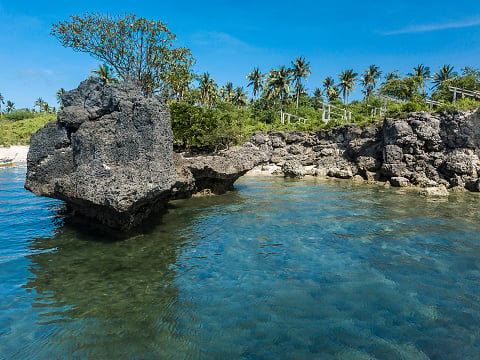 Accommodation
Batangas offers a range of accommodation choices, including luxury resorts, mid-range hotels, inns, vacation rentals, and even house and lot for sale if you want a permanent stay. Prior to your intended trip to Batangas, selecting your lodging can help you better organize your travel itinerary.
Luxury Resorts & Hotels for Short Stays

In the country, Batangas is home to a large number of hotels and resorts that cater to the high-end market because it is not only popular with tourists but also with business travelers. For couples and families, these luxury hotels and resorts are excellent choices.

Luxury Homes for a Permanent Stay

If you want to splurge into a place where you can experience leisure and luxury at the same time, Brittany in Santo Tomas is going to launch something of your liking!
Extend your Tour in Batangas
If a tour or visit is not enough, a home in Batangas might be the one you are looking for. Pievana in Santo Tomas Batangas will be open for homing soon- it is a place where you can relax and enjoy.
Suggested Read: Batangas Flood And Landslide Susceptibility Map
Suggested Read: Most Popular Locations For Luxury Real Estate
Suggested Read: Baguio Culture, History, And Heritage
Suggested Read: 6 Top-Tier Farm Resorts In The South
Suggested Read: Priority Projects Under PPP Confirmed