BLOGS
Top Reasons to Live in Georgia Club
Bring your dreams to life of living in an exclusive community that caters to your luxurious preferences. If you are looking for a real estate development that perfectly captures the American-inspired lifestyle, you don't have to look far. Georgia Club of Brittany Sta. Rosa is the American-inspired community of your dreams. It is the perfect combination of comfort, peace, and luxury that can elevate your everyday life.
Georgia Club is the perfect representation of the popular American-inspired luxury lifestyle. With homes that adapt the classic American architectural styles, you can now live in the home that you've always dreamed of here in the Philippines. Each house model has unique features that you will love. Brittany Sta. Rosa boasts of providing a beautiful residential properties for families who dream of experiencing a harmonious life living in luxury homes and luxury condo surrounded by nature and away from the city.
However, to the residents of Georgia Club, it is not just any subdivision. Located in a prime location, you can easily go to popular tourist attractions and have no problem traveling to and from the metro. What's more, you get to live surrounded by nature. Plus the world-class amenities, you can never ask for more. Live in Georgia Club to experience quality everyday life in an exclusive luxury community where everything you need is within reach.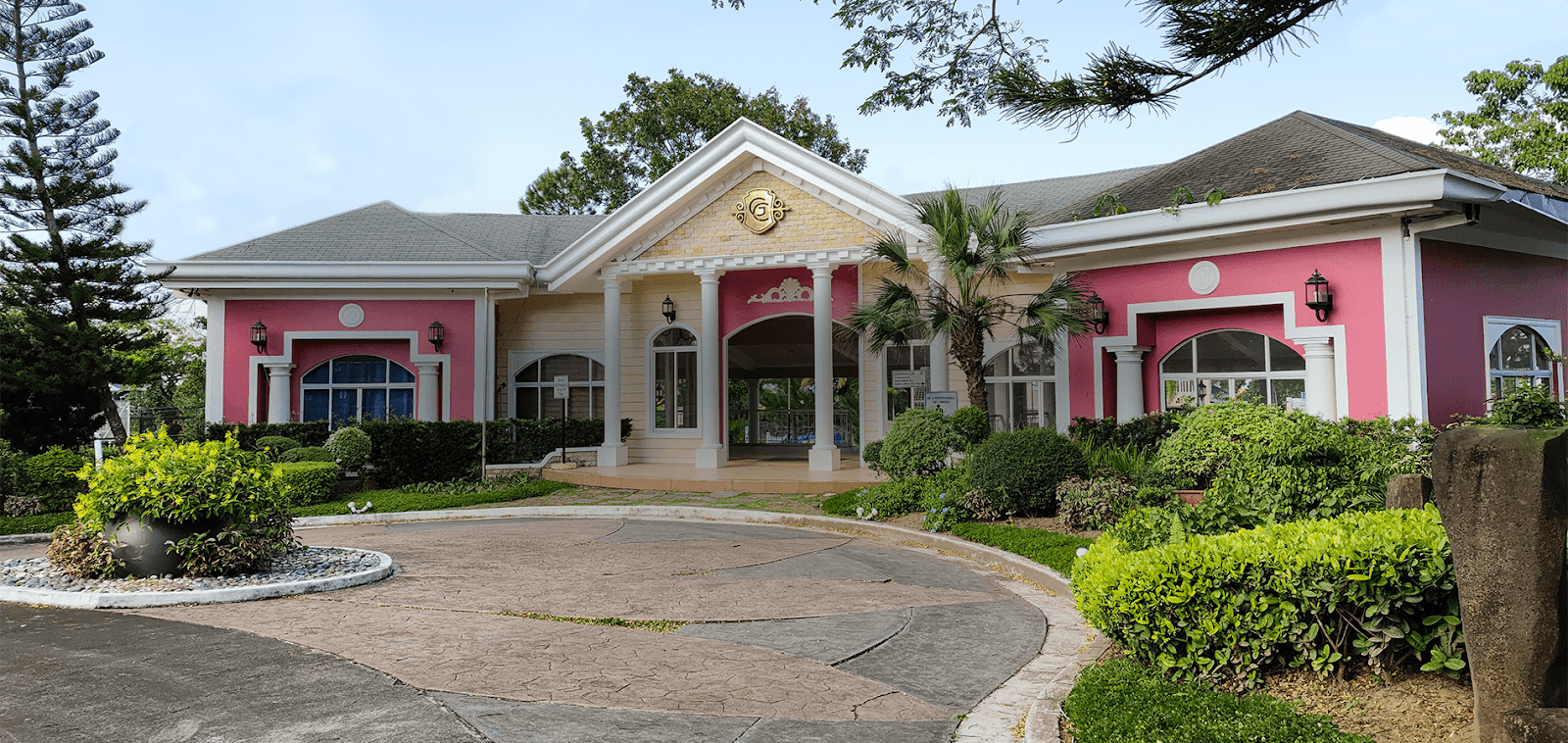 Edge of Living in Exclusive Communities
The perfect home is more than its size and architecture. It is not only about living in a big house that has impressive interior design. You should also consider other factors that can affect your home life such as the location and neighborhood. These can affect how you go about your day-to-day life especially if you have children.
The quality of your life often starts at home. The idea behind the exclusive communities of Brittany Sta. Rosa is to provide a haven that can improve your family's everyday life. Research also shows that having a peaceful neighborhood can improve other aspects of your life especially socialization.
Exclusive communities such as Georgia Club also offer various amenities and facilities that you can access, making life more convenient for your family. What's more, the security and privacy of living in this exclusive is unmatched. You feel safe and worry-free even when you're away from home.
Georgia Club, American-Inspired Community
Georgia Club is the perfect embodiment of an American-inspired community where the houses and the neighborhood are developed to give you the atmosphere you desire. Georgia Club is one of the four enclaves of Brittany Sta. Rosa is developed specifically for prestigious clients looking for American style homes for sale in the South.
Suggested Read: Experience Georgia Club
Live in Georgia Club and enjoy the 15-hectare luxury community with high-end residential real estate properties designed for your refined taste. The luxury homes for sale feature classic South American architecture such as shuttered French windows, gabled roofs, and white picket fences.
Brittany Sta. Rosa is a luxury community that offers three other enclaves, Augusta, Promenade, and Bell Reve, all of which adapt Old English architecture and design. These enclaves create a unified community for prestigious clients who want to live in luxury homes inside private but accessible locations. Truly considered a prime spot in the South, Brittany Sta. Rosa is close to popular tourist attractions such as Enchanted Kingdom, Tagaytay City, and Nuvali.
To live in Georgia Club means having the capability to travel to these tourist spots without spending hours on the road. It is also close to essential establishments such as supermarkets and hospitals. What makes this exclusive community even more attractive is that the neighborhood is surrounded by lush nature, giving you the feeling of living in a nature reserve where it is peaceful and quiet. This community is ideal for nature lovers who want to live up close to a sprawling woodland that has thousands of native trees including Narra, Mahogany, and Acacia.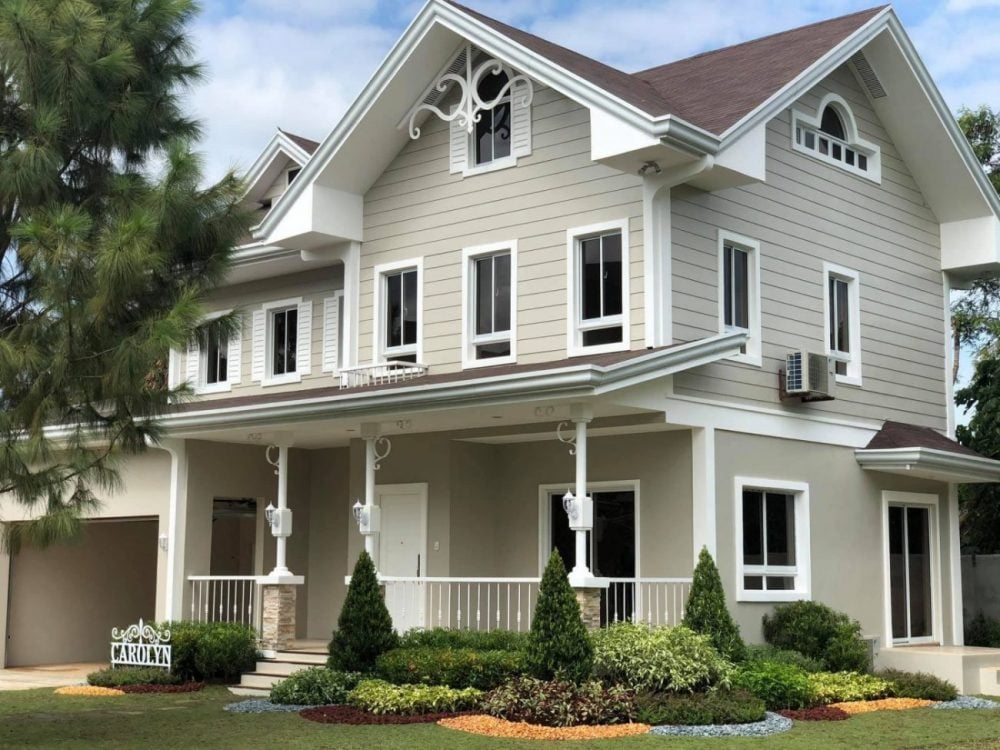 What Makes Georgia Club Different
Georgia Club is home to many of the elite individuals and families in the Philippines. Compared to other subdivisions and exclusive communities, the enclaves at Brittany Sta. Rosa are comparably levels higher. These luxury real estate developments offer more than beautiful houses. To live in Georgia Club also means having a better everyday life while living in a peaceful neighborhood that is the perfect blend of luxury and comfort.
Suggested Read: The Community At Georgia Club Santa Rosa
World-Class Amenities
Get access to world-class amenities and facilities provided at Brittany Sta. Rosa. These amenities are perfect for you and your family especially if you have children. Engage in recreational activity at the areas dedicated for sports such as basketball courts that can be converted into a tennis court.
You can also exercise at the jogging path provided and let your children enjoy the landscaped parks and playgrounds inside the exclusive village. There is also a clubhouse with function rooms where you can host activities in. There is also a large swimming pool inside the village where your family and other residents can dip in especially during hot summer days. These luxurious facilities are available for you as a resident of Georgia Club.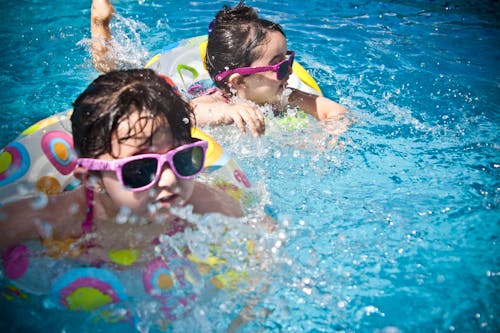 Privacy and Security
Your privacy and security are of utmost importance in Georgia Club. You can have peace of mind knowing that your family's protection is prioritized. With around the clock roaming security and security outpost along the perimeter line, there is minimal security risks. This is one of the important aspects that Brittany Corporation's elite clients always look out for when looking for luxury homes and condo to purchase.
The village also assigns a minimum of two well-trained security personnel every gate. This ensures that prestigious clients of Brittany Sta. Rosa are well-protected and safe in this community. With great security measures in place, Georgia Club is one of the most secure exclusive communities you can choose to live in.
Surrounded by Nature
What makes Georgia Club different than other exclusive villages is the fact that it is surrounded by nature. The community is in close proximity to a sprawling woodland that has more than thousands of trees. This is also home to a wide variety of plants and species of birds that you may see up close.
Living in a community where the trees and plants are abundant has a positive effect on your well-being, especially for working parents and children. Being close to nature can help improve your mental and emotional health. It provides relaxation and even gives you a sense of peace. With Georgia Club being surrounded by nature, it is perfect for nature lovers and even for families who are looking for a community that radiates peace and relaxation.
Prime Location
Situated in the hotspot of the South, Brittany Sta. Rosa has high accessibility making it the perfect location for your dream home. You can travel to and from the metro in just an hour due to its proximity to the city and even to the most popular tourist attractions in the South including Tagaytay City.
Georgia Club is also close to malls and recreational activities such as Paseo De Sta. Rosa, Nuvali, Enchanted Kingdom, and nearby golf courses. Georgia Club is also perfect for families with children because it is near schools and hospitals.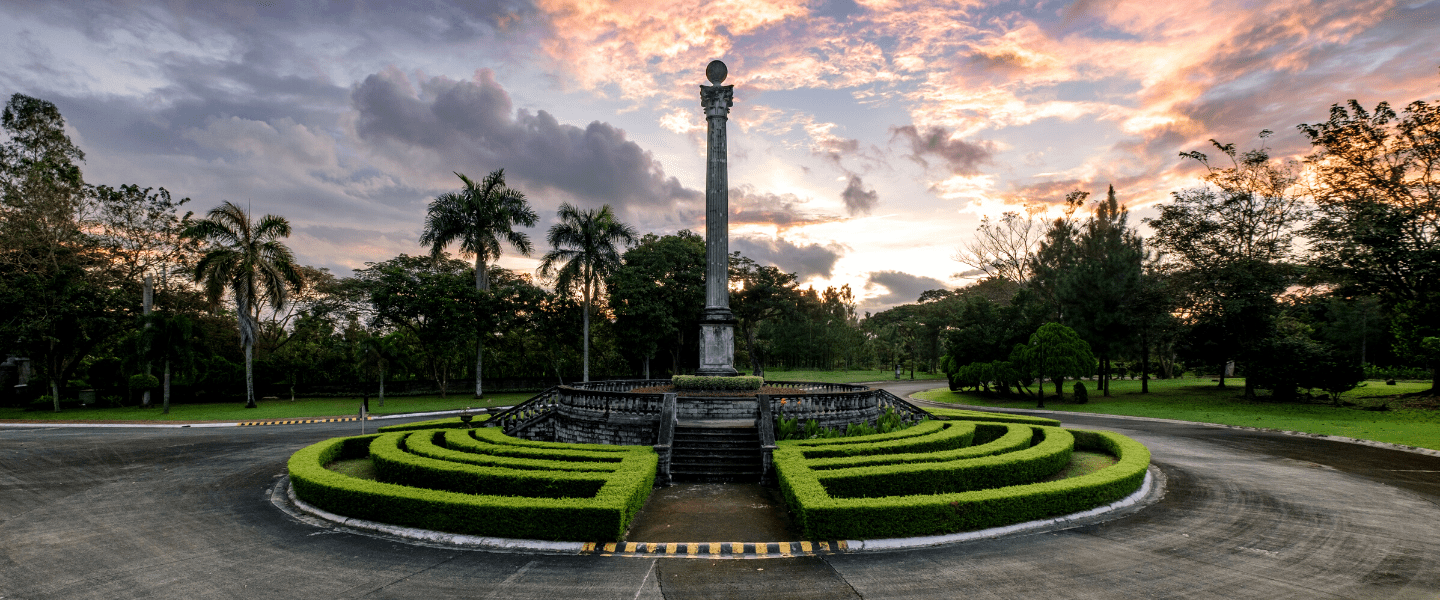 Why You Should Invest in Georgia Club Real Estate
Living in your dream luxury homes and condo is more than just the extravagant interior design or the grand architectural styles used. When looking for your dream home, it is even more important to observe the community.
Georgia Club is more than a subdivision that offers luxurious homes and luxury condo. It is an exclusive community for the prestigious clients of Brittany Corporation. You can experience the American-inspired lifestyle at Georgia Club while also being surrounded by nature.
You can also access world-class amenities and facilities inside Georgia Club without needing to go out. Brittany Sta. Rosa also offers other luxurious enclaves such as Belle Reve, Augusta, and Promenade. Each of these enclaves are inspired by Old English architecture, which are perfect for those looking for modern real estate properties that adapt classic architecture for sale in the Philippines.
Brittany Corporation, the pioneer builder of luxury residential properties in the Philippines, has always aimed to provide the extravagant lifestyle to their clients through exclusive communities. They also offer other properties in prime locations such as Crosswinds in Tagaytay and Vista Alabang. Each of these luxurious real estate developments are inspired by the most popular classical architectural styles while incorporating modern features.
Brittany Corporation prides itself as Vista Land's luxury residential arm. They have built the most sought-after luxury condo and extravagant houses in the Philippines. You can also experience living in beautiful luxury residential properties when you purchase from Brittany Corporation. Choose from the various real estate developments they offer, which adapted thematic architecture and design that cater to your luxurious preferences. Check out their selection of beautiful luxury real estate properties here.
NEXT READ: Build Your Dreams in Augusta Laguna
NEXT READ: Live In Your American Dream Home Right Here in the Philippines