BLOGS
The Philippines' Top High-end Barong Designers
Culture is a way of coping with the world by defining it in detail.
~ Malcolm Bradbury, English author and academic
One of the things in our culture that can define us is our attire, and what more "Filipino" can we get than our very own Barong Tagalog?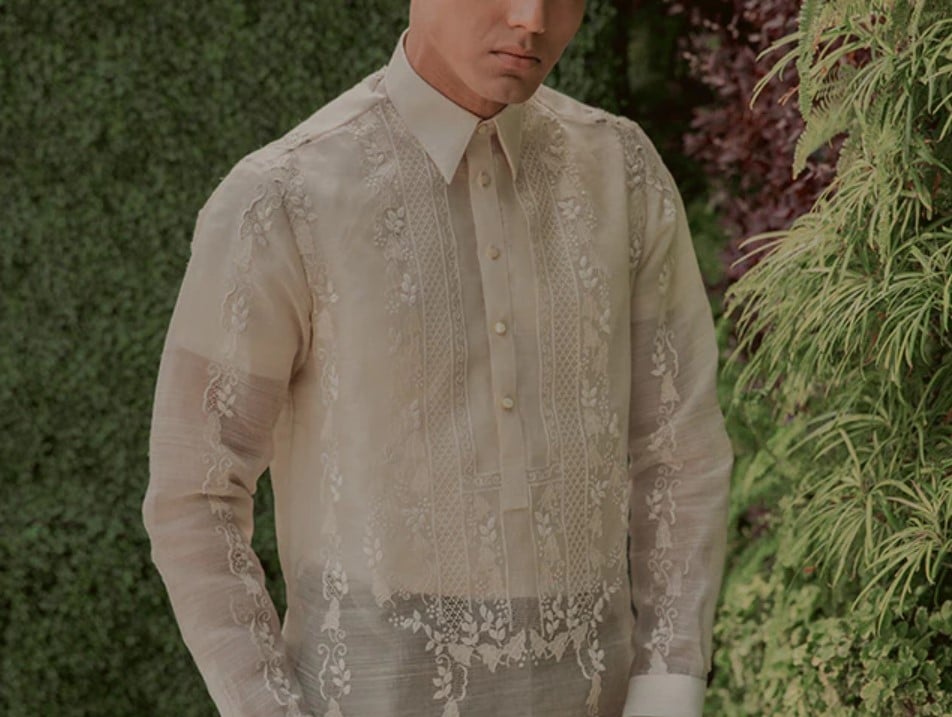 Barong is an abbreviated form of Barong Tagalog, which refers to the formal men's wear of the Philippines. It is formally known as the 'Baro ng Tagalog' (or "dress of the Tagalog"). When the first two words are combined, the result is "barong," which means exactly "dress of."
The former President Manuel L. Quezon, together with his successors, particularly Ramon Magsaysay, who was the first to clothe himself during his inauguration,  may be credited for enkindling the barong tagalog to national prominence.  Men were encouraged to open their cabinets and dust off their old Barong Tagalogs, so that they can proudly wear their barongs more often in formal occasions, such as weddings.
Former president Ferdinand Marcos' Proclamation No 1374 officially recognized the Barong Tagalog as a national attire in 1975. In the same proclamation, it was established that Barong Filipino week was from March 5- to March 11, 1975. As a result, additional variations of the barongs were created. And some of these variations are being curated by prominent Filipino fashion designers.
Prominent Filipino Fashion Designers for Barong Tagalog
1.) Francis Libiran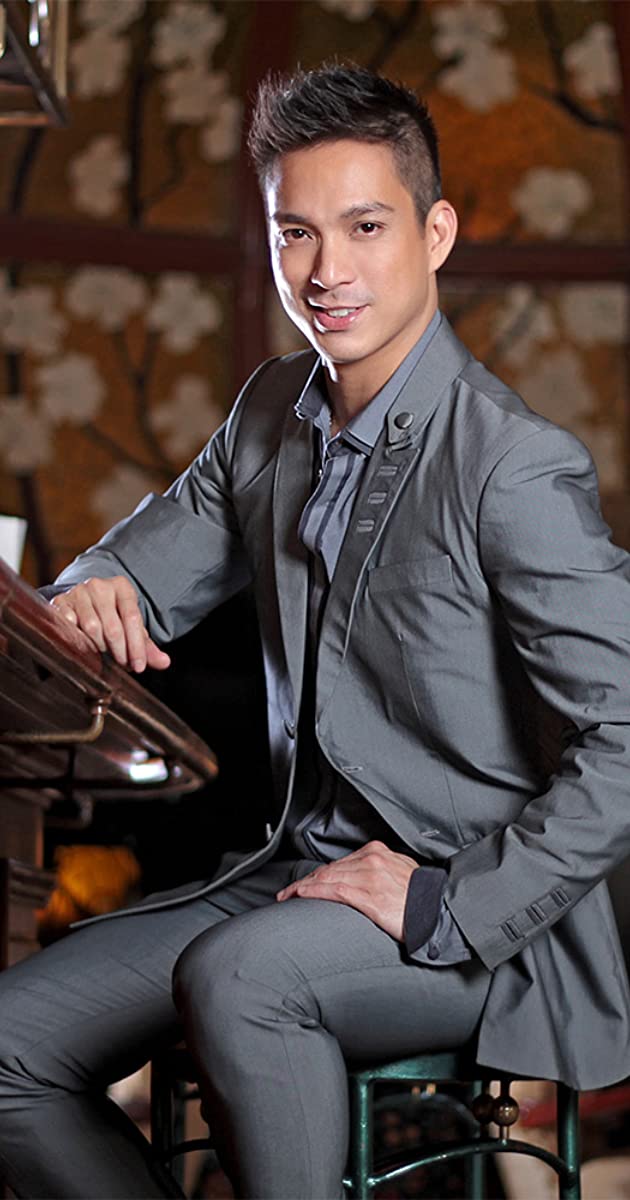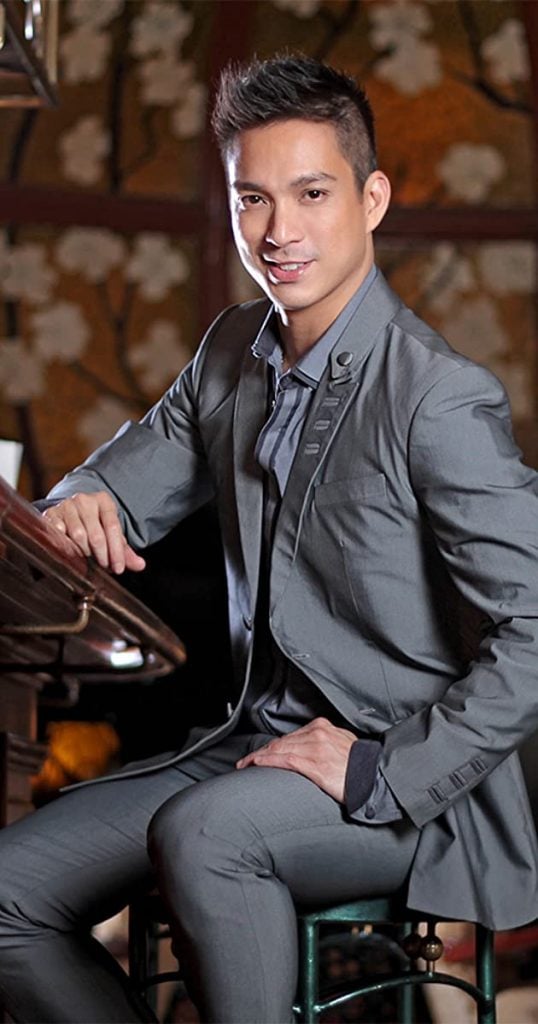 From the Philippines, Francis Libiran is a well-known fashion designer and architect. He first studied architecture at the Pontifical and Royal University of Santo Tomas before moving on to the Fashion Institute of the Philippines to pursue fashion design.
His love of patterns, architecture, nature, and travel is surely evident in his works. Art deco patterns and cut – outs, tailored laser-cut materials, intricate adornments, and custom embroidery are among his signature design approaches.
Francis Libiran has been in the fashion industry for over two decades and is regarded as one of the high-end fashion designers in the Philippines who specializes in made-to-order and ready-to-wear wedding gowns, evening gowns, dresses, as well as menswear, corporate wear, and accessories.
For two decades, Francis Libiran and his fantastic team have dedicated themselves to creating unique, world class, wearable art pieces that uphold the designer's values and commitments. The brand's goal is to share the Filipino beauty, talent, artistry, and craftsmanship to the whole world, and be able compete on a global scale.
Francis Libiran has undoubtedly represented the Philippines in numerous events and festivals in different countries, including the United Arab Emirates, China, Japan, United States, France, Canada, Vietnam, and Malaysia.  The memorable winning gowns of  Miss World 2013 Megan Young and Miss International 2016 Kylie Versoza were both designed by the renowned designer Francis Libiran.
The international success of Francis Libiran opened the doors of opportunities for him in order to dress some of the biggest stars, such as Nikki Reed, Gwen Stefani, Tyra Banks, and Priyanka Chopra.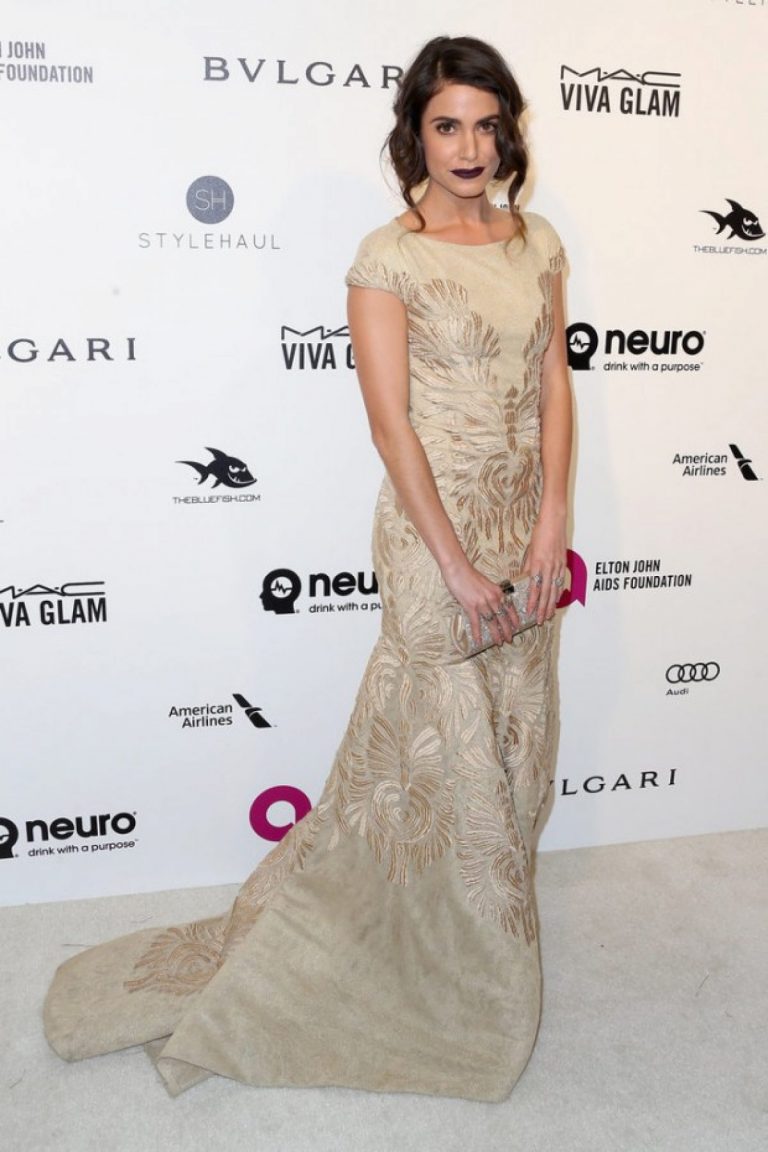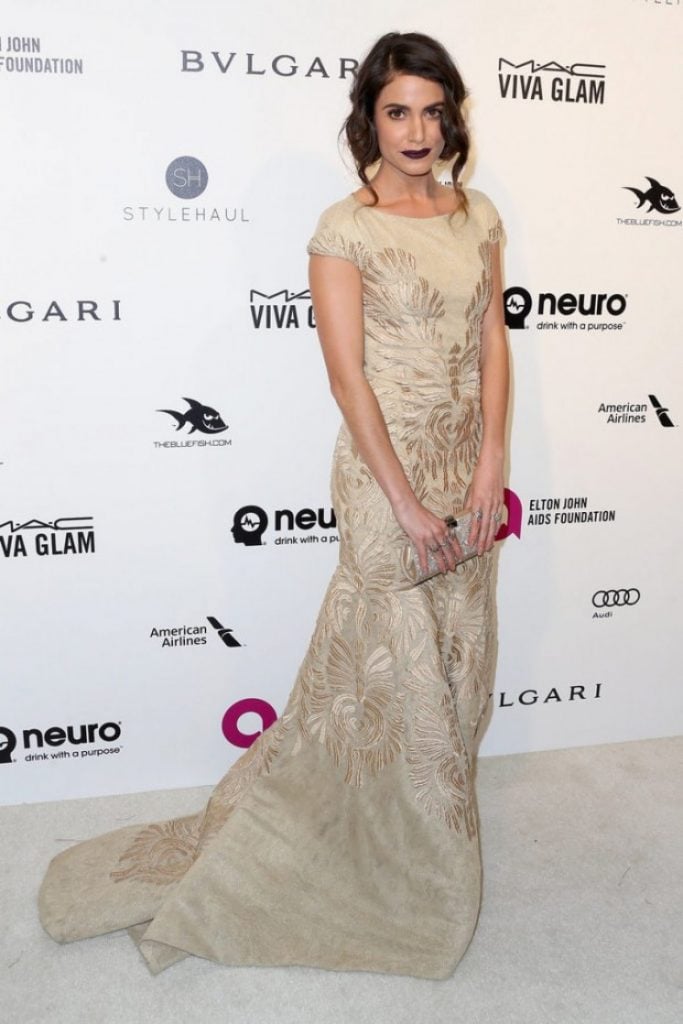 He also designed barongs for weddings for celebrities, such as multi-award winning Hollywood actor Darren Criss.
Despite the overwhelming international success, Francis Libiran has always kept his roots. He was the one who designed the magnificent Barong Tagalog uniforms of the Filipino athletes for the 2019 Southeast Asian Games opening, which was hosted by the Philippines.
The embroidered patterns on the designed barong tops for the athletes are parallel to the sun rays of the Philippine flag.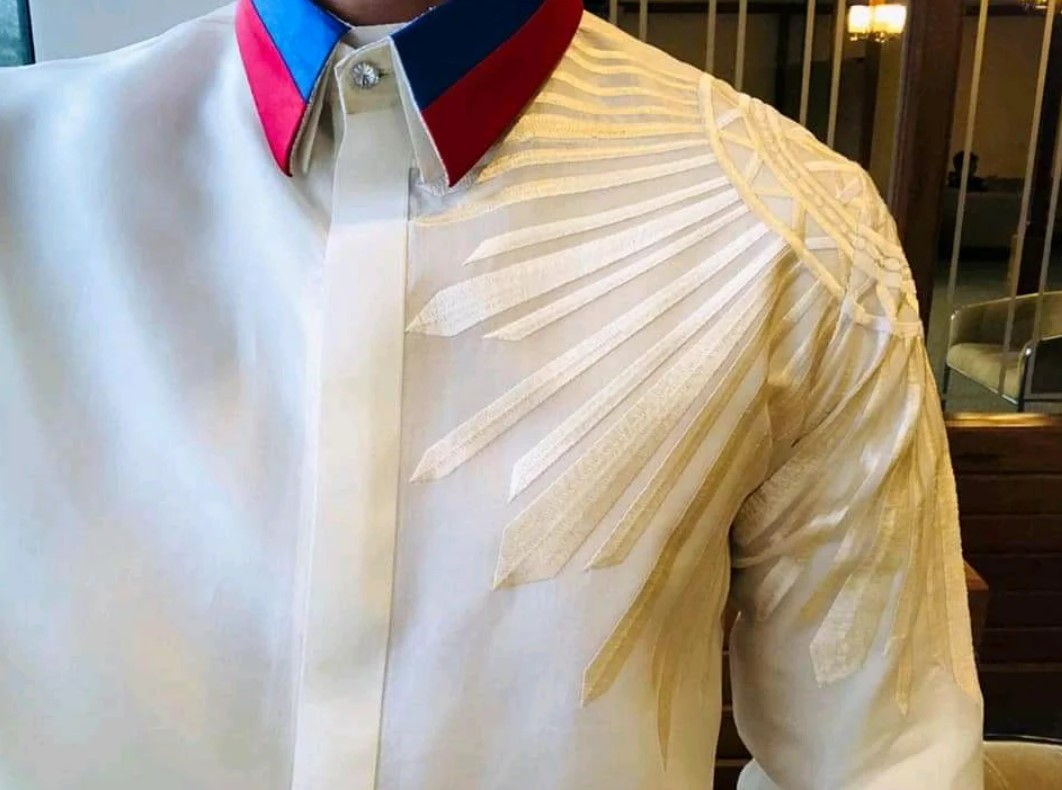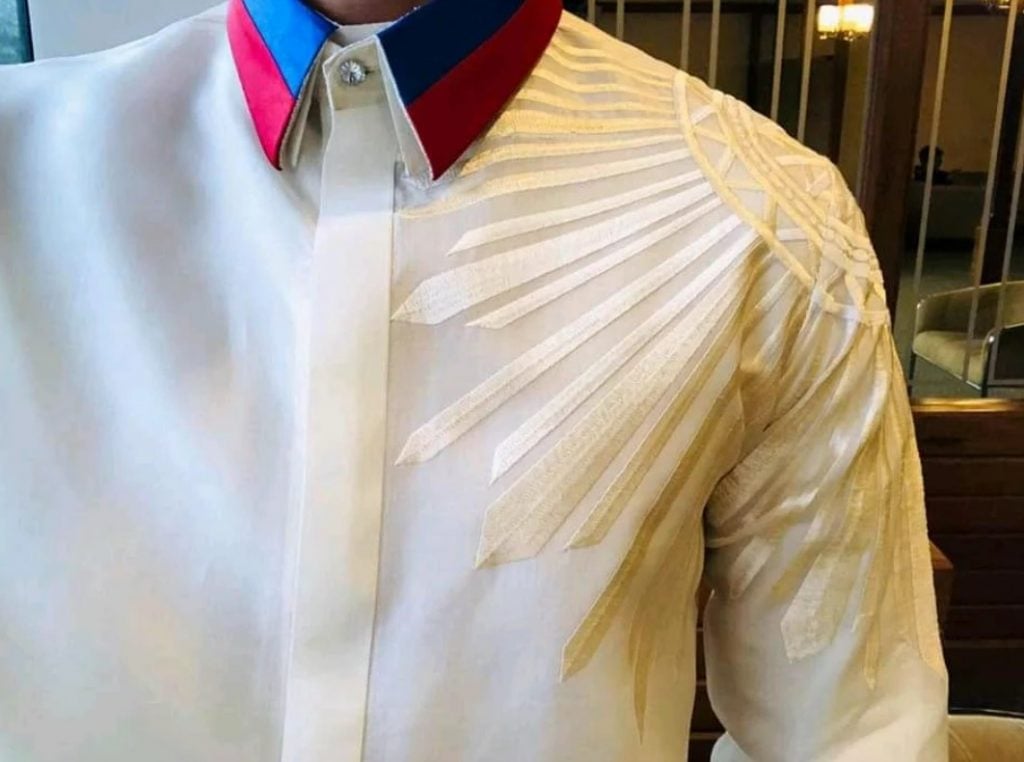 Furthermore, the barongs have detachable collars in red and blue to match the national flag. The detachable collars also allow the barongs to be worn for other events. For more radiance, the buttons on the barongs are crafted with Swarovski crystals. Each Barong Tagalog truly shined.
"Whichever angle the athlete is walking during the parade, it's very visible because our traditional barong is usually in the front, plus the collar from afar, I wanted it to be visible with colors, but I didn't want it to be too colorful, so we just made use of blue and red from our flag," the skilled designer said with his interview with Rappler.
The design of the barongs celebrates pure Filipino pride, for the fabrics and materials used were locally-sourced. Some materials even came from farms.
Truly, Francis Liberan is a person who champions his Filipino roots. In his business, he is not solely thinking of income; he is not merely a seller of gowns, barongs, and so on. He is a person who values his principles and roots.
Suggested Read: Filipino Fashion Designers Altering the Fashion Industry
Suggested Read: 5 Upcoming Furniture Designers to Follow
2.) Edgar San Diego
Edgar Casio San Diego attended the Don Bosco Technical Institute in Mandaluyong City for his elementary and secondary education. The young boy was already enthralled by human anatomy as conveyed in drawings and sketches at a tender age.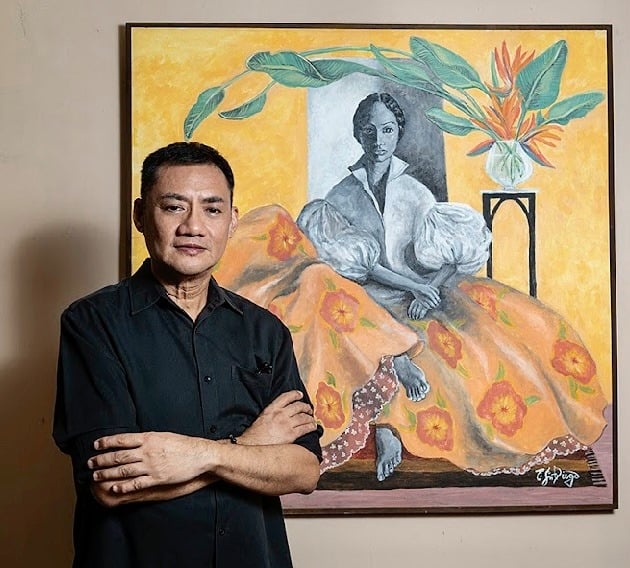 Furthermore, he majored in Fine Arts at the highly esteemed University of Sto. Tomas, where he earned a degree in Advertising in the year 1981.
The Fashion Designers' Association of the Philippines (FDAP) was founded in the same year. It was a collective of Manila's most prominent designers who desired to develop the country's fashion industry. It is somehow like a national association of fashion designers.
San Diego joined the original group, thus making him the prestigious design assembly's youngest pioneer. He eventually became an FDAP officer, who served as project chairman in most of the group's multiple major projects after working tirelessly to improve his craft.
He ultimately rose through the ranks into becoming the FDAP president, a post he kept for eight years.
Edgar San Diego, known for his fashion designs, is an accomplished painter as well.  On October 15, he held his first solo exhibition, "Baro't Saya Tuwa at Ligaya," with SM Megamall in Mandaluyong Cityas the location.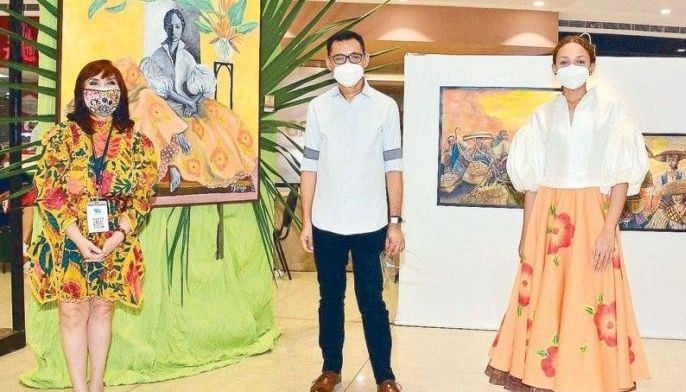 "Baro't Saya Tuwa at Ligaya," is a homage to his Filipino culture. The muse for his artworks is his daughter, Abby.
According to the story of San Diego, since his daughter was always at home because of the pandemic, he would ask his daughter to take proper form, thus becoming his referent. The lighting is taken into consideration as well upon taking the picture of the referent.
Among the artworks on display in San Diego's exhibit was Manila Carnival Queen, a acrylic painting that shows a  woman riding a zebra side-saddle. The woman, who was wearing a beautiful filipiniana, was girded by circus characters, including a clown that was juggling.
Another acrylic painting "Reyna de las Flores," displayed a woman surrounded by two angels, one at each side. The woman was wearing a colorful filipiniana. The fashion designer and painter made sure his exhibit highlighted the things he loves: the wonderful Filipina, together with the unique costumes (such as filipiniana), traditions, and production design.
Since the exhibit happened during the pandemic, San Diego made sure that his artworks are bright and full of positive energy. According to the artist, the public needs to be reminded of the wonderful things in life, thus the smiles painted on the subjects.
"The best art is political and you ought to be able to make it unquestionably political and irrevocably beautiful at the same time."

―Toni Morrison, American Novelist
More than just clothes, the acclaimed designer San Diego have created a statement barong as well. For the second State of the Nation Address of President Benigno Aquino III last 2011,Rep. Teddy Casio of the Bayan Muna party-list commissioned San Diego to create a statement barong representing one of his pet advocacies, the Freedom of Information Bill.
An assertion urging for the measure's immediate passage was embellished on his beige-colored barong made of silk.
Suggested Read: Passion to Fashion Business
Suggested Read: 5 Filipino Fashion Designers to Watch Out For
 3.) Mimi Parrel-Pimentel
The story of Mimi Parrel-Pimentel started when she was a college student. She would spend her free time sketching designs in her aunt's dress shop.  Mimi Parrel-Pimentel was born and raised in the province of Cagayan de Oro. in 1992, she graduated  from Xavier University-Ateneo de Cagayan with a degree in International Studies.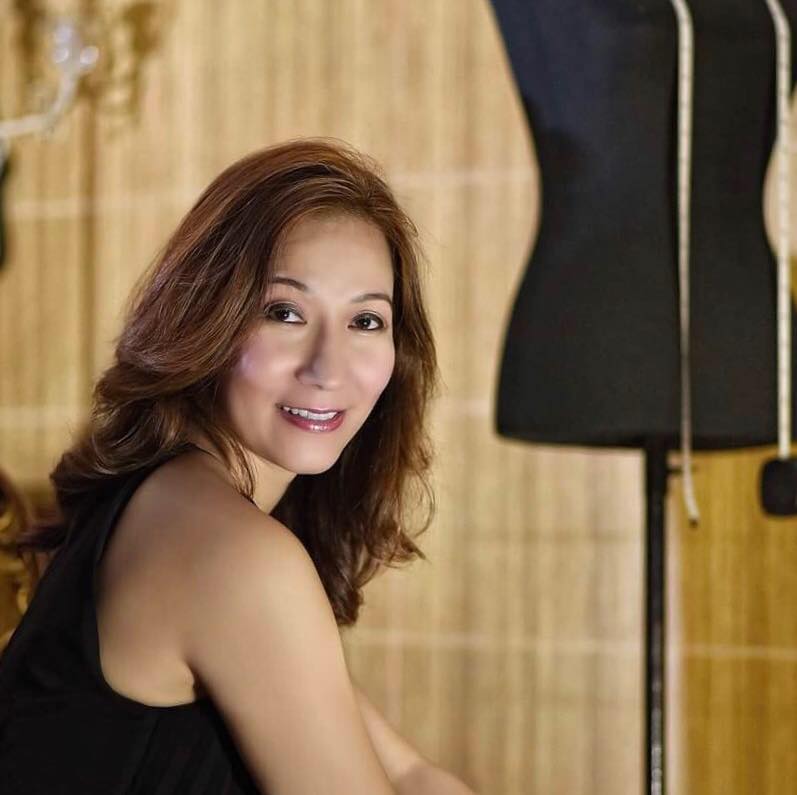 Afterwards, she went to Madonna School of Fashion and Design to study fashion design. She graduated in the year 1994. Furthermore, she went on to pursue further studies at the Fashion Institute of Technology, London College of Fashion and Central Saint Martins. Additionally, she was an internal designer. Where was she employed? Her aunt's clothing store.
After getting married in 1997, she established her own shop called Mimi Parrel-Pimentel Boutique and Dress shop. Not long after, she became an awardee of  the Ramon Magsaysay Foundation in 2000; she was the Best Female Entrepreneur in Region X.
In 2016, Mimi Parrel-Pimentel was appointed to become the fashion consultant of former President Rodrigo Roa Duterte.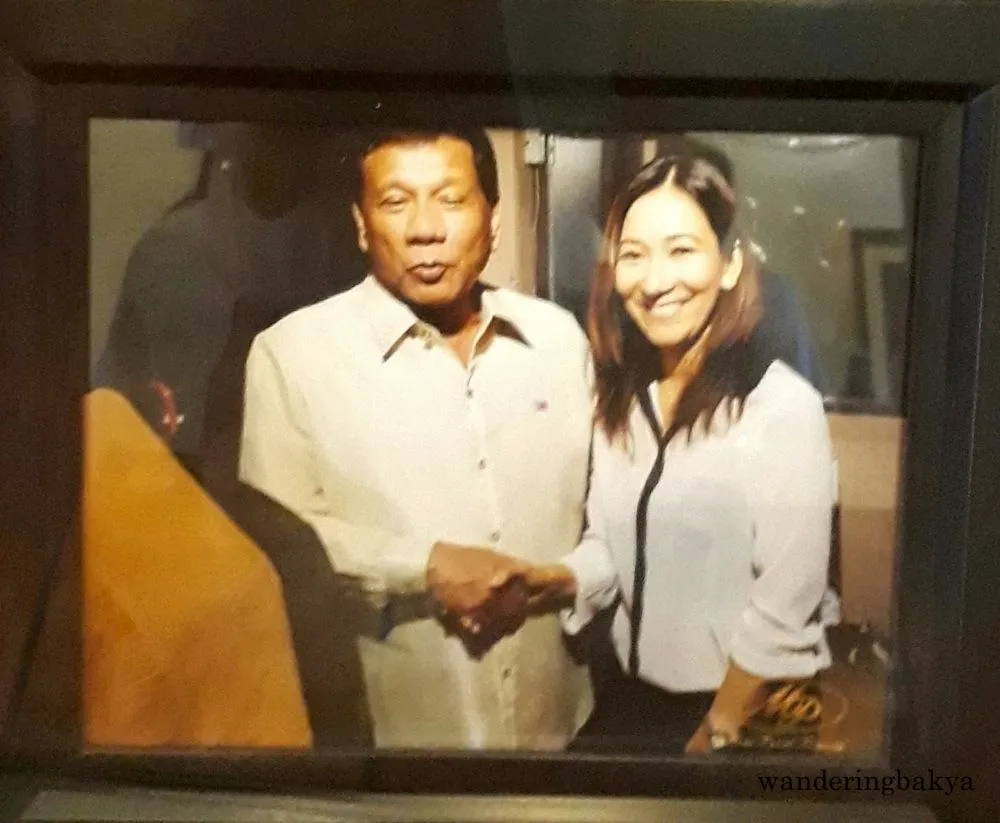 Furthermore, in 2017, the designer was given the opportunity to create the barongs of the ASEAN ministers, and even the outfits of their spouses. She also curated the outfits of the cabinet members and other executives.
In the same year, Mimi Parrel-Pimentel also created the Filipiniana gowns of the candidates of Miss Universe. She was also given the chance to join Singapore Fashion Week, and the House of Ikons fashion show in London.
"Do not be afraid to be ambitious about your goals. Hard work never stops. Neither should your dreams." – Dwayne Johnson, American Actor
These high-end fashion designers were ambitious enough to achieve their dreams. Of course, it was not an easy journey for them. They had to work hard to get where they are now. For them, their dreams were to become renowned fashion designers.
What? Their dreams are too big for you? Then, why not start with a single goal first? such as owning a house? There are several vacant land waiting to be sold and turn into a personal property, such as residential real estate. Did you know that some vacant lots have already been developed into single-family homes?
Vista Alabang has the most beautiful houses in the Philippines.
The Brittany Corporation has given us a chance to live in one of the luxury houses in the Philippines. Once you have a beautiful house already, you can start with your investment. Keep in mind that you should not be afraid to become ambitious when it comes to your goals and dreams in life. Today, you may be buying a house, but the following year, you will be investing in commercial real estate. So what are you waiting for? Invest in your own real property now!