BLOGS
Tagaytay's Best 5-Star Restaurants
When people crave a quick respite from the hustle and bustle of the city, they usually opt for a quick drive to Tagaytay. The views, the colder climate, and the stunning green landscape all help people relax from the stress of daily life.
But aside from the beautiful view of the Taal volcano, Tagaytay is also known as the perfect spot to try new restaurants and good food. Here, we have compiled a list of Tagaytay restaurants you are sure to love.
Read the article and find inspiration for your next road trip to Tagaytay. If you are looking for a place to eat in Tagaytay, here are some restaurant recommendations that will surely satisfy your cravings.
5-Star Restaurants in Tagaytay City You Should Try
Nurture Wellness Village
Nurture Wellness Village (formerly known as Nurture Spa) is a game-changer and pioneer in the Philippine Spa industry. It is a DOT-accredited resort and wellness retreat house that specializes in ecotherapy or healing through nature.
Their space helps you appreciate and reconnect with nature while also celebrating Filipino design, architecture, and furniture.
Take a break from the hustle and bustle of the city with a wellness getaway! Aside from spa services and glamping packages, Nurture Wellness Village also offers a variety of Filipino food and nutritious, organic meals such as fresh salads, organic fruit and vegetable juice, and several vegetarian dishes. A must-try dish is their Mushroom Tempura.
They are also a pet-friendly establishment, so feel free to take your fur-babies to the main garden and restaurant to take the perfect photo.
Address: Nurture Wellness Village Pulong Sagingan, Barangay Maitim II West Luzon 4120, Tagaytay, Cavite
Lime and Basil Restaurant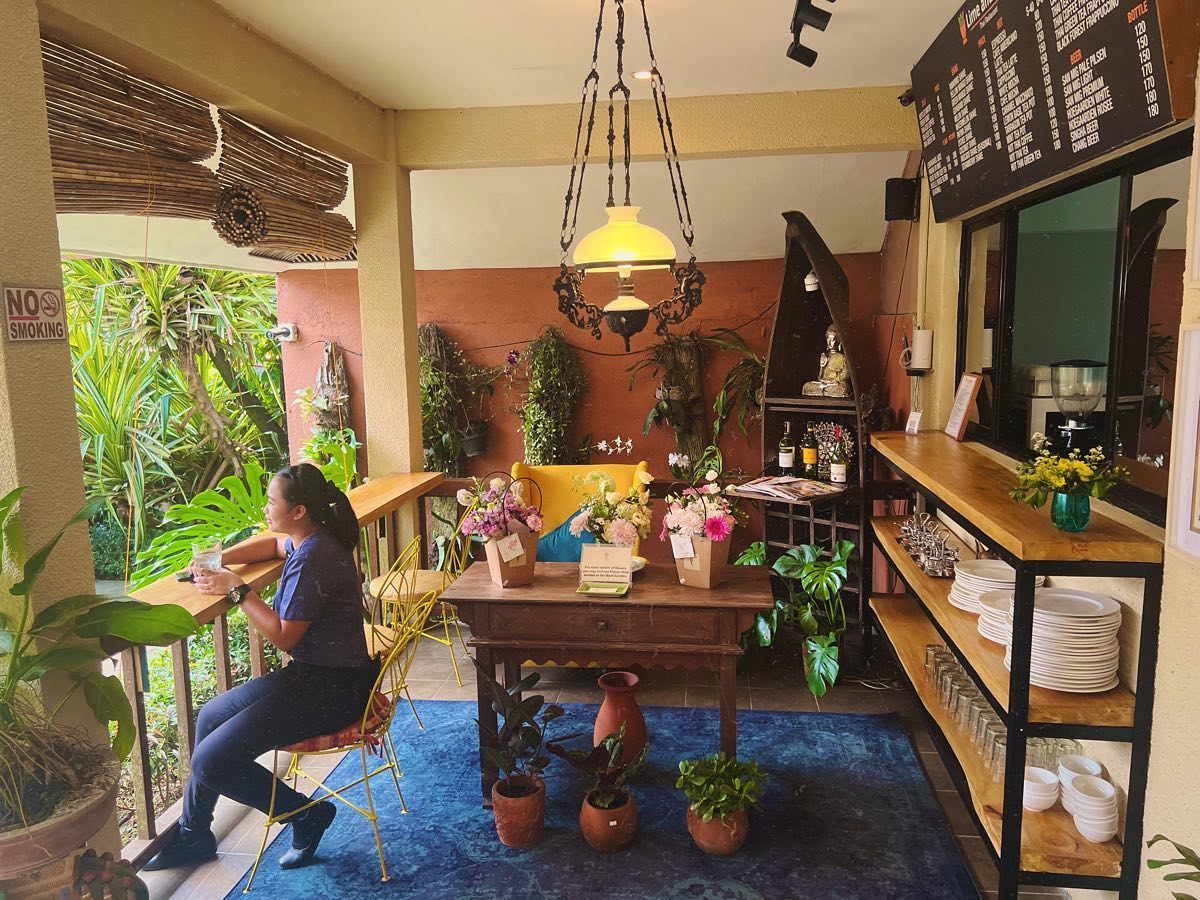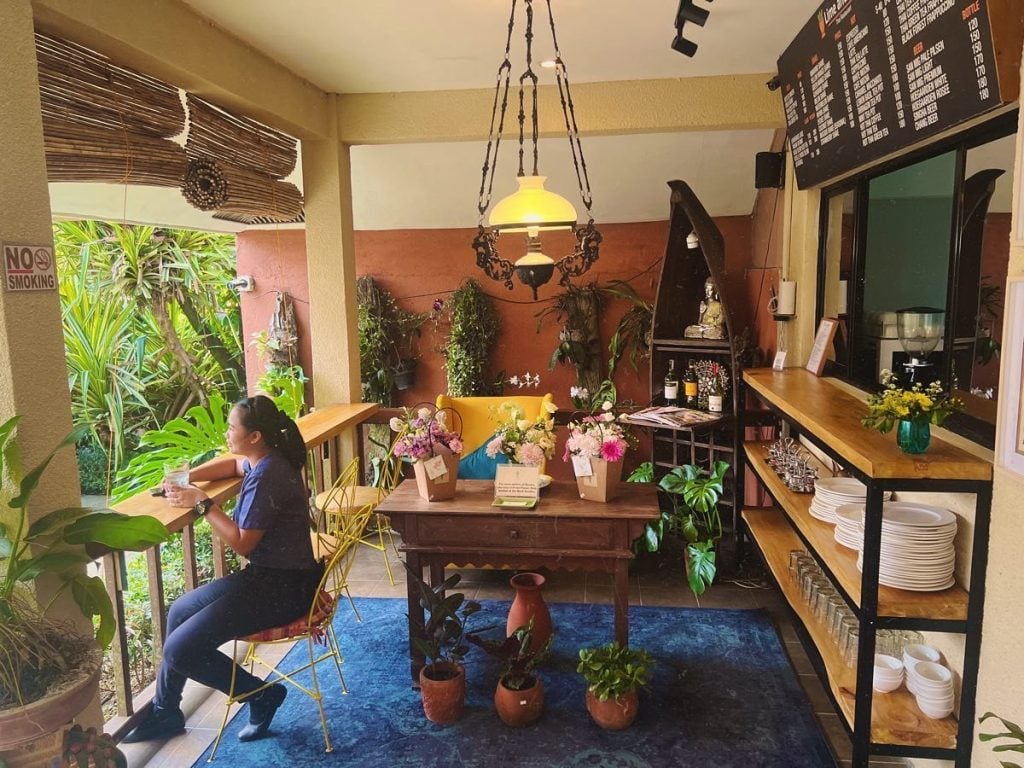 Lime and Basil Restaurant offers authentic Thai cuisine following a farm-to-table concept. This garden cafe is one of the most popular 5-star restaurants in Tagaytay because it provides a refreshing al fresco dining experience for its guests. A day at Lime and Basil is a casual dining experience. Guests can take a walking tour of the gardens where the restaurant grows the fresh produce they use for their dishes.
Each menu item was crafted by Tagaytay resident, Chef Sigrid Sarmeinto. Customers love the restaurant's Pad Thai, Tom Yum, fresh spring rolls, and pomelo salad. They also have a lot of vegetarian dishes available, so plant-based foodies can also enjoy their Tagaytay food trip.
Address: 9014 J. Rizal St., Brgy Sikat, Alfonso, Cavite
Suggested Read: 5-Star Restaurants Near Vista Alabang
Suggested Read: Dinner Ideas for a 5-star Homecooked Experience
Marcia Adams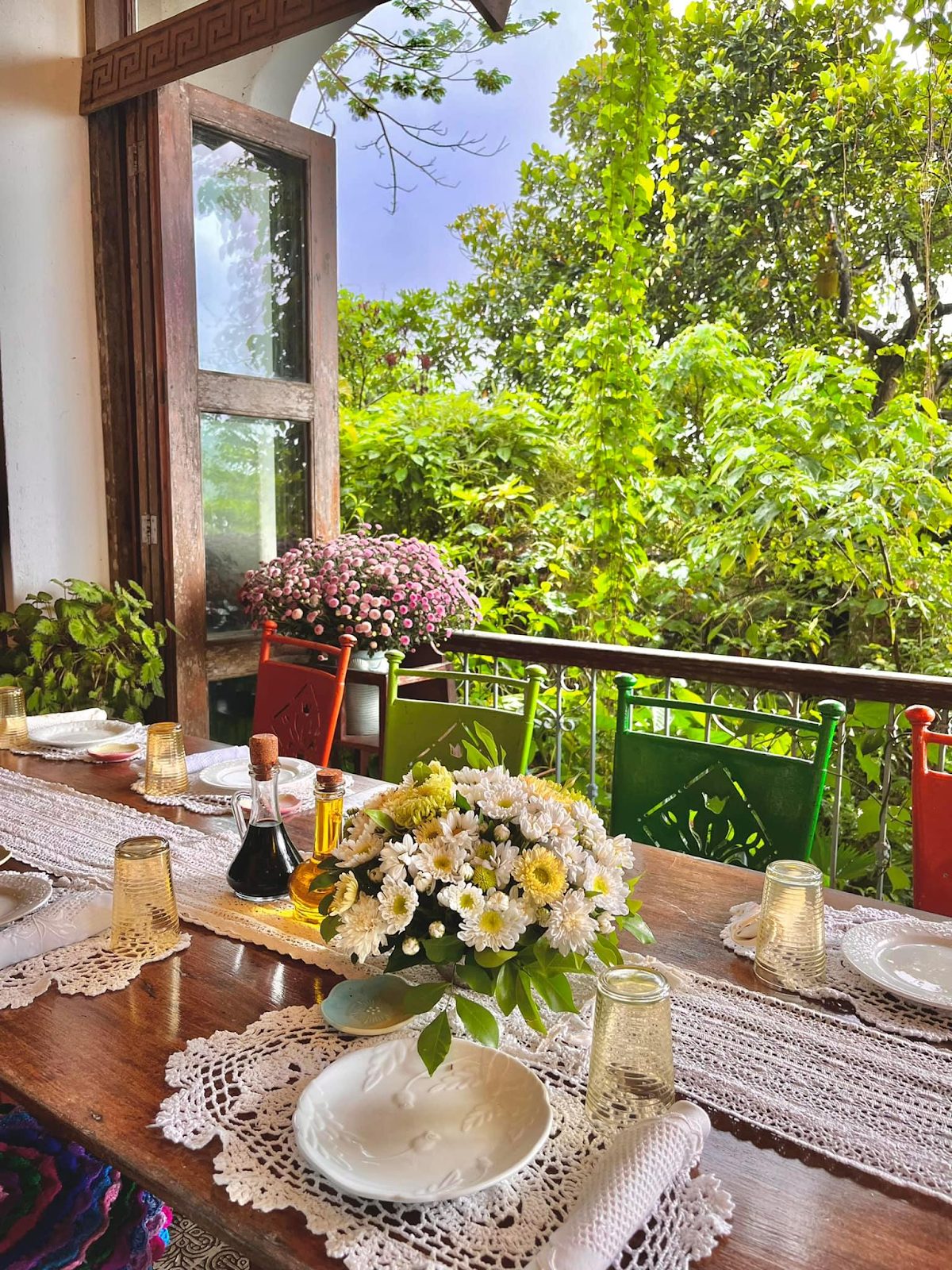 Fancy a meal with Mediterranean flavors? If so, one of the best 5-star restaurants in Tagaytay City for this is Marcia Adams. This restaurant is tucked away into a rustic, Tuscany-inspired garden with beautiful views of nature. Marcia Adams serves Mediterranean dishes prepared by restaurant owner Marcia.
This place is known for its 3-course Mediterranean meals that always leave guests satisfied, from appetizers to dessert. One bite of their food will instantly transport you to the south of Italy. You must try the Grilled Aromatic Pork, Classic Shish Kebabs, "Certified Angus" Steak, Fish Souvlaki, and Banana Split.
You can also host private events at Marcia Adams and have a choice of different setups like Greek Terrace, Tuscan Main Dining, Sunset Lounge, and Ceremony Area.
Address: JP Rizal St., Bgy. Sikat, Alfonso, Cavite, Tagaytay
Purple Owl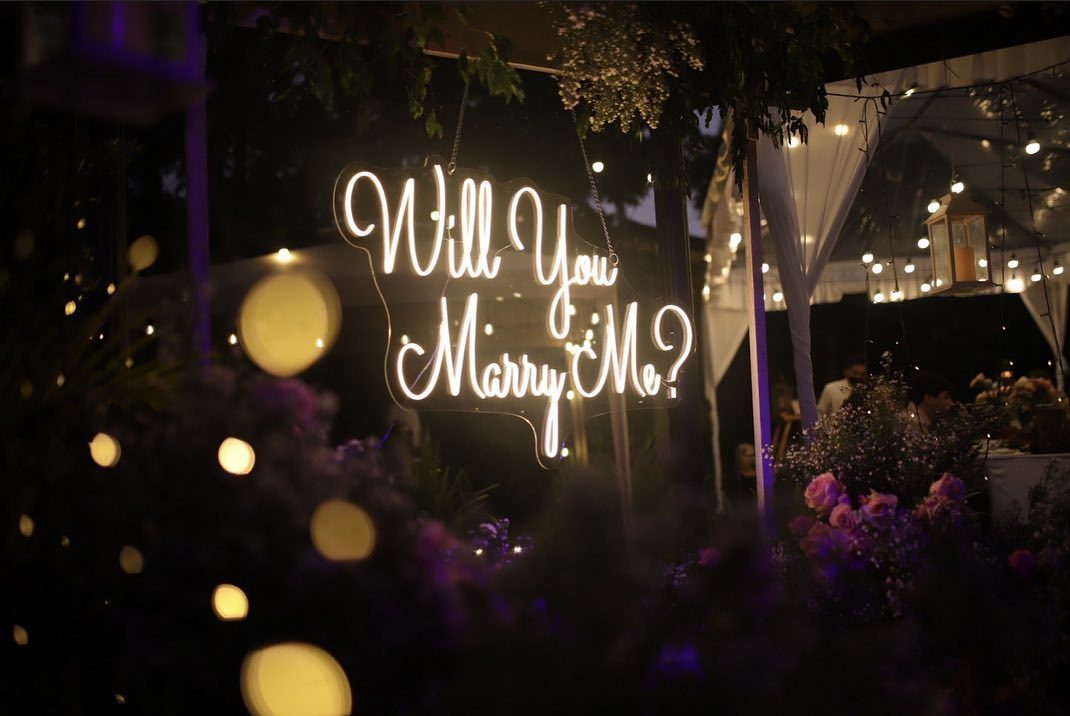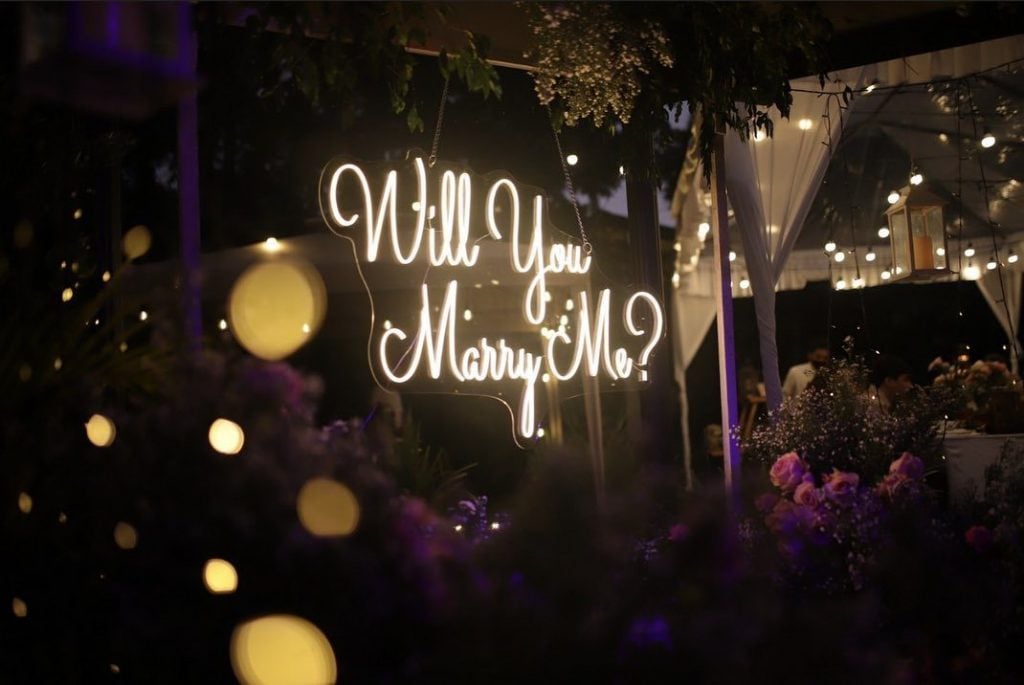 For special occasions like proposals, anniversaries, or birthdays, you may want to arrange a private dining experience at Purple Owl. They are an events place and restaurant combined, and they can customize your dining experience to your specifications.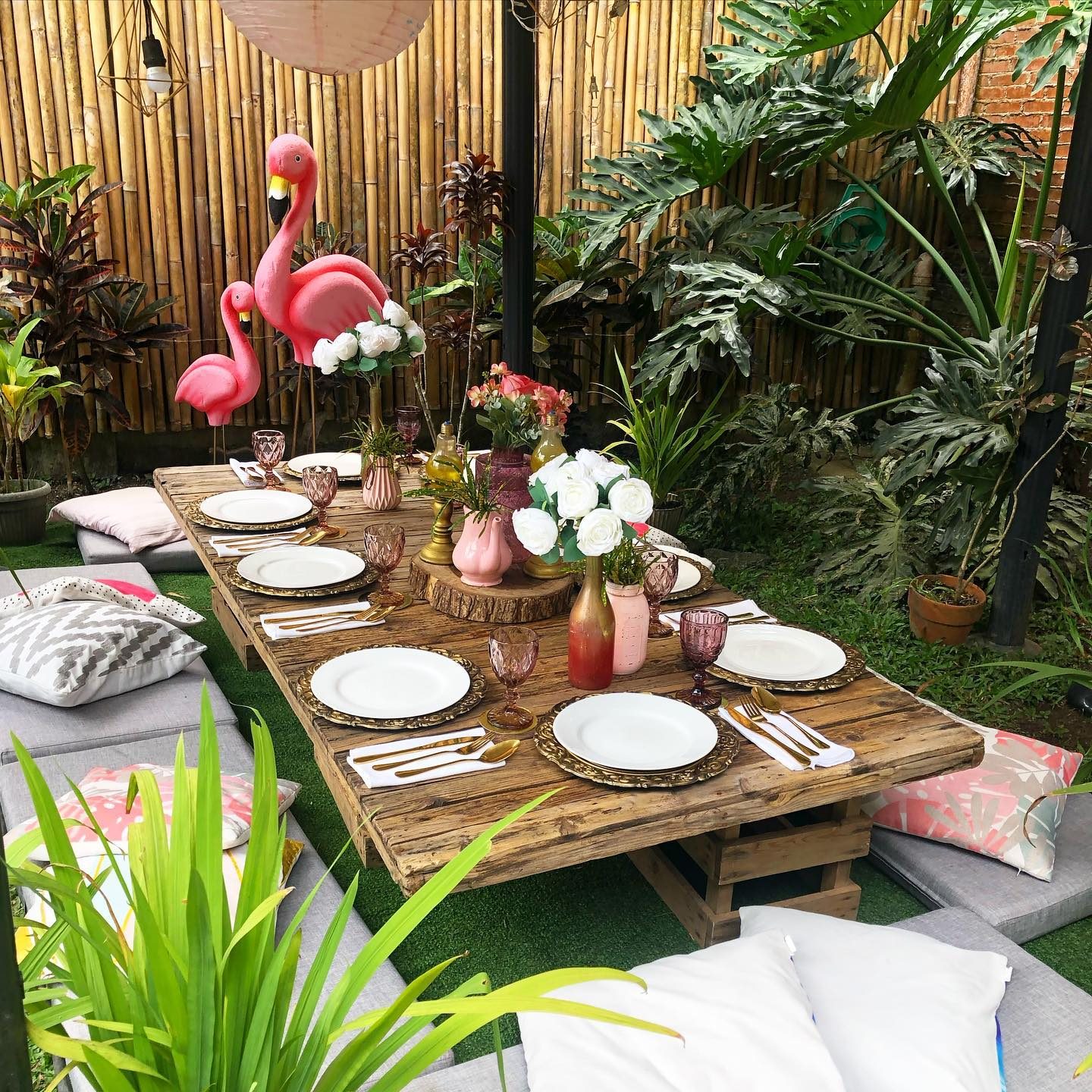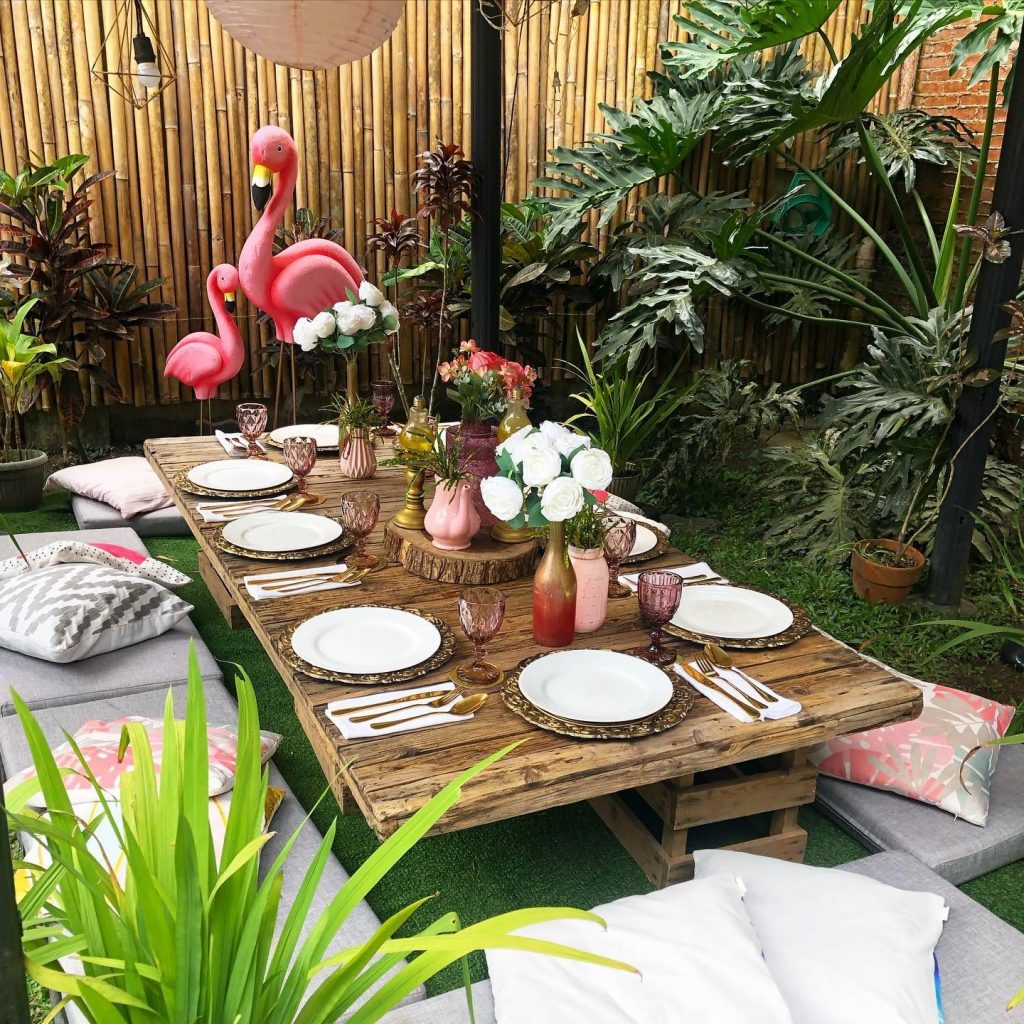 Guests must book a reservation in advance so they can prepare the space, whether a rustic picnic set-up or a romantic candlelight dinner. Guests can choose from two set course meals comprised of tried-and-tested family recipes prepared by Mrs. Gee's Kitchen.
Address: Lavender Lane, Villa Pura Subd., Brgy. San Jose 4120 Tagaytay
Aozora Japanese Restaurant
Aozora Japanese Restaurant is one of the most loved 5-star restaurants in Tagaytay. Aozora means blue sky in Japanese, and here you get to dine with a view of the blue sky and the beautiful Taal lake.
Take your pick from their authentic Japanese dishes like maki, sashimi, katsu dishes, curry dishes, teriyaki, yakiniku, and a variety of rice bowls. Or you could also try their Japanese-Filipino fusion dishes like their Aoroza Ramen, which is enriched with bulalo to give it a rich taste. You can also go for the Aozora salad, which has mixed organic greens with lechon kawali on top.
Bag of Beans Tagaytay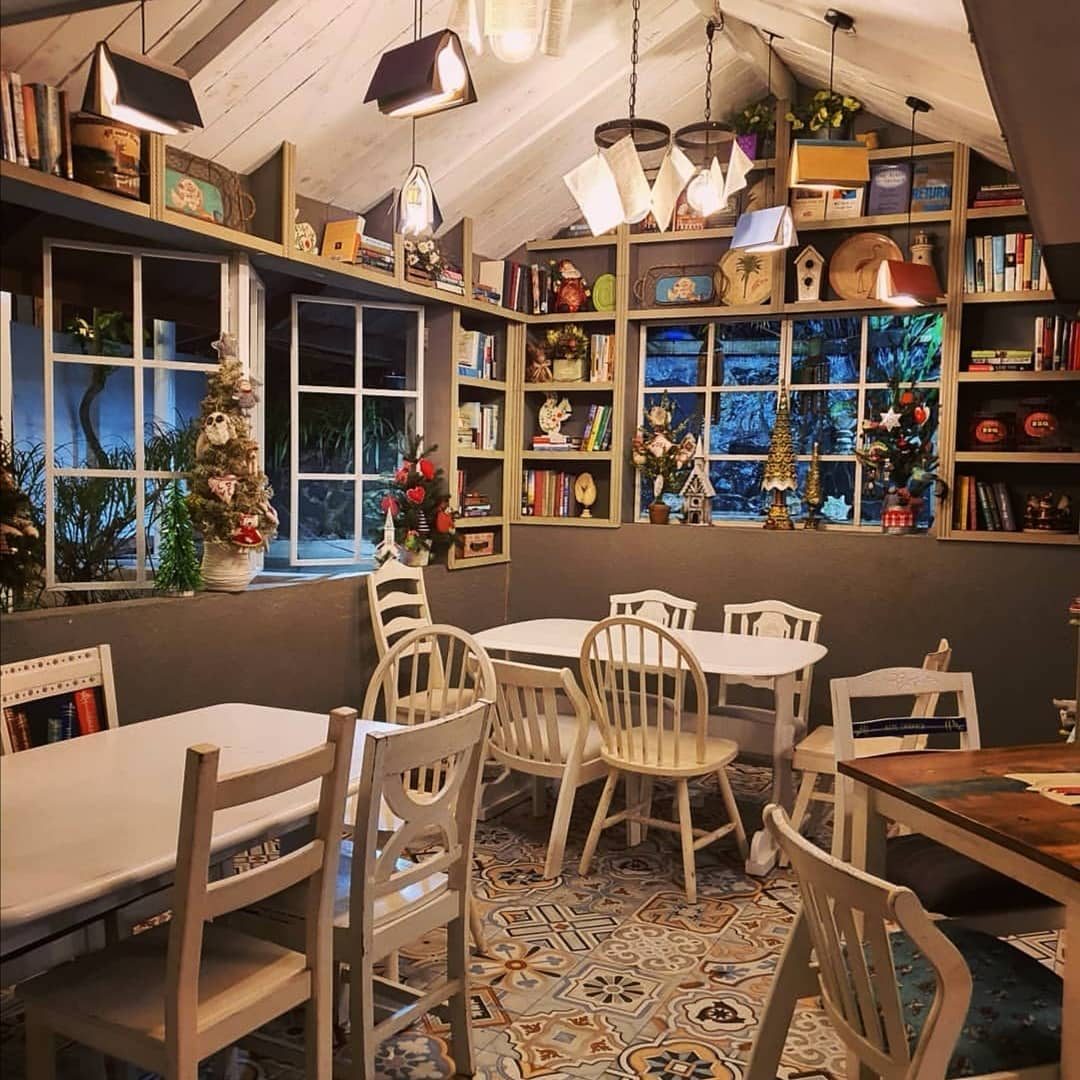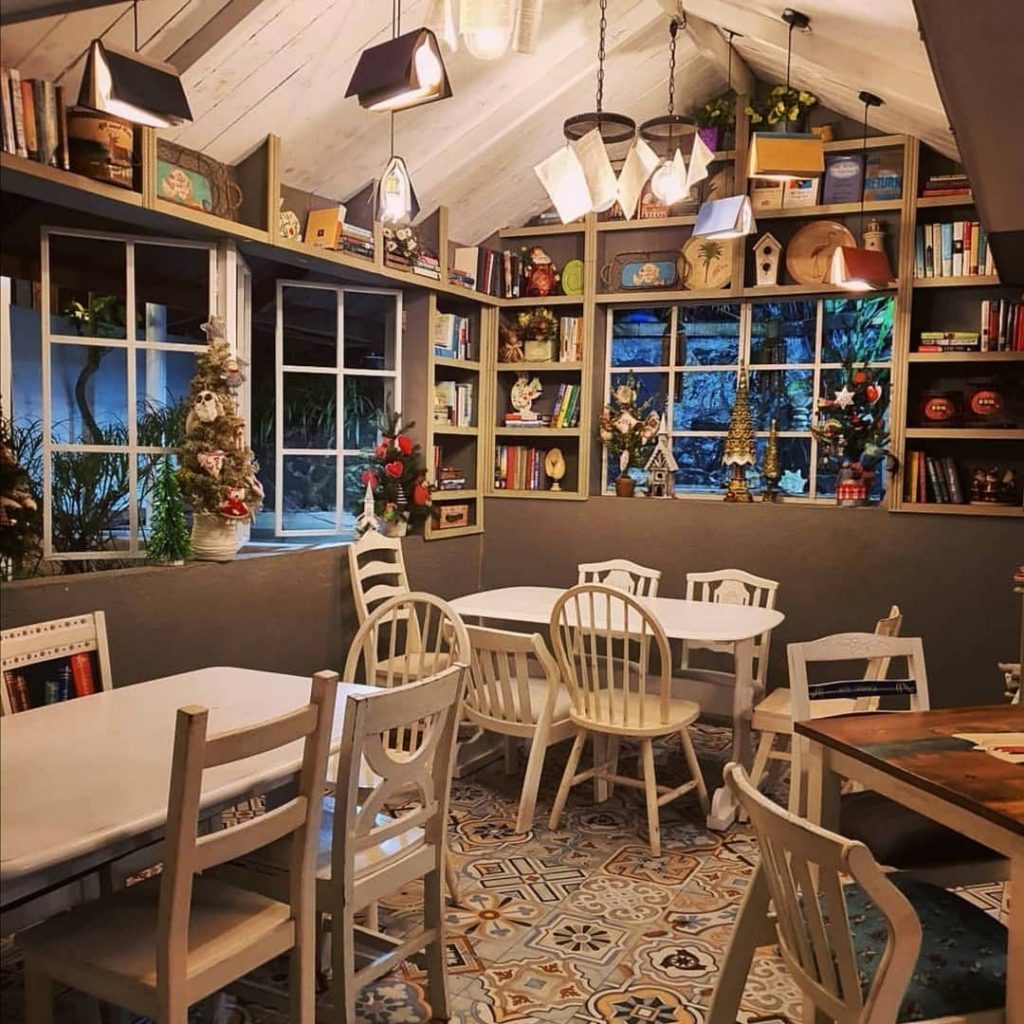 Bag of Beans is a classic coffee spot for quick weekend getaways to Tagaytay. They offer a wide selection of food such as an all-day breakfast and several international dishes. And of course, as expected with a name like Bag of Beans, they serve amazing cups of coffee.
The best time to come to Bag of Beans is close to sunrise or sunset, so you can have a cup of coffee or a meal while enjoying the view overlooking the tranquility of Taal lake. Must-try dishes include their Garlic Beef Tapa, Shepherd's Pie, and Ube Macapuno Cake.
Address: 115 Aguinaldo Highway, Mendez Crossing West 4120, Tagaytay
Suggested Read: Top Restaurants Near Crosswinds Tagaytay
Suggested Read: Top Rated Restaurants In Laguna That You Should Try
The Teahouse at Qi Wellness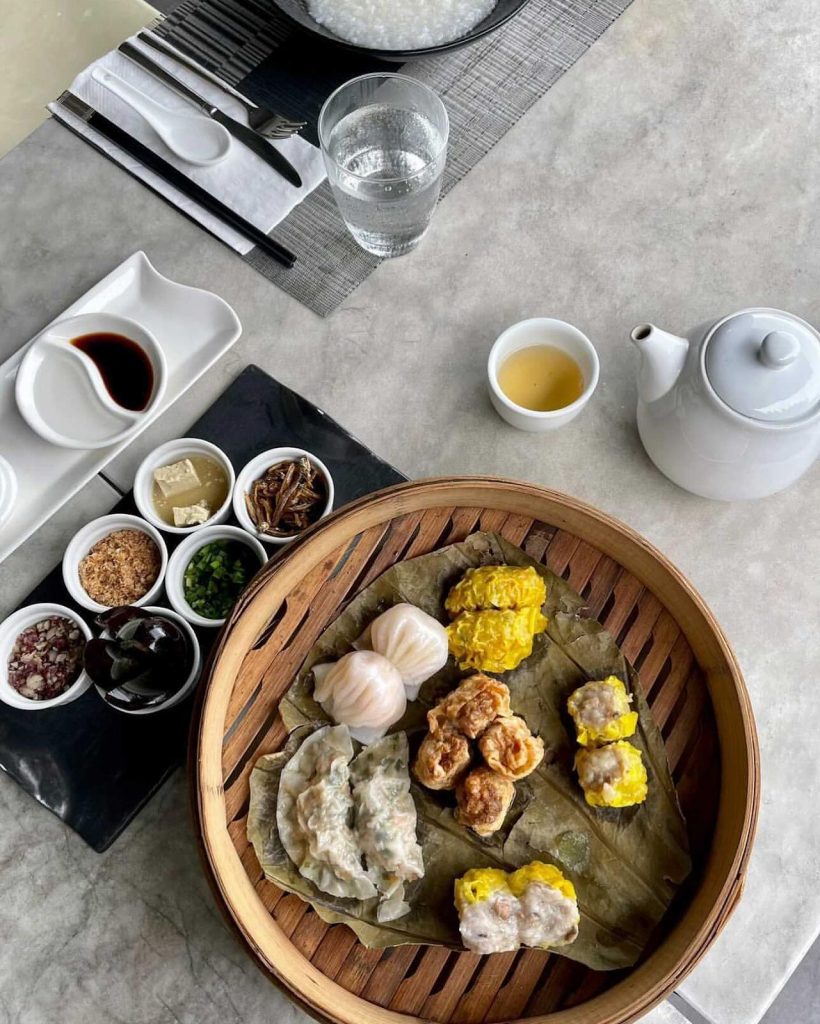 Make a reservation at The Teahouse at Qi Wellness if you wish to enjoy a tranquil spa and one of Tagaytay's best five-star eateries. This is an Asian fusion tea house inspired by centuries-old Chinese architecture, healing practices, and cuisine paired with modern culinary techniques and wellness treatments.
The Teahouse offers an a la carte menu and a  'yin & yang' seasonal degustation menu created with ingredients that change with the seasons and would require an advanced reservation of 48 hours.
Enjoy the fresh air and take full advantage of the bathhouses and spa services at Qi Wellness to give yourself and your loved ones a soothing retreat. Finish off with a satisfying dim sum lunch and a steaming cup of herbal tea at The Teahouse while taking in the Taal Lake vista.
Address: Aguinaldo Highway, Brgy. Maharlika East, Tagaytay City, Philippines, Tagaytay – Nasugbu Highway, Tagaytay
Balay Dako
Looking for delicious Filipino comfort food? Then head over to one of the best 5-star restaurants in Tagaytay: Balay Dako. Balay Dako is a restaurant under Antonio's Group of Restaurants, so you are sure to be treated to some of the best food in Tagaytay. The restaurant has three floors, allowing you access to an expansive view of the lake.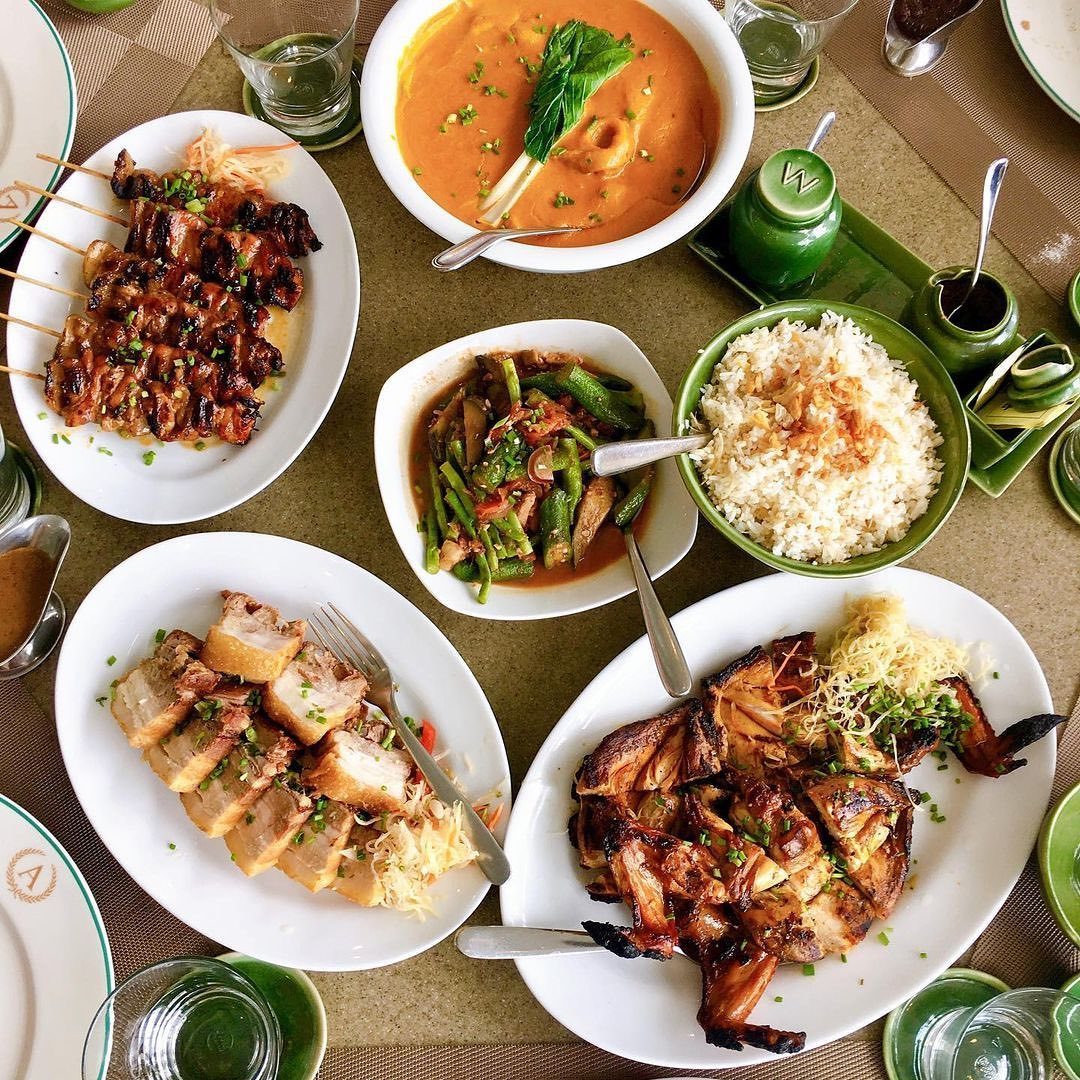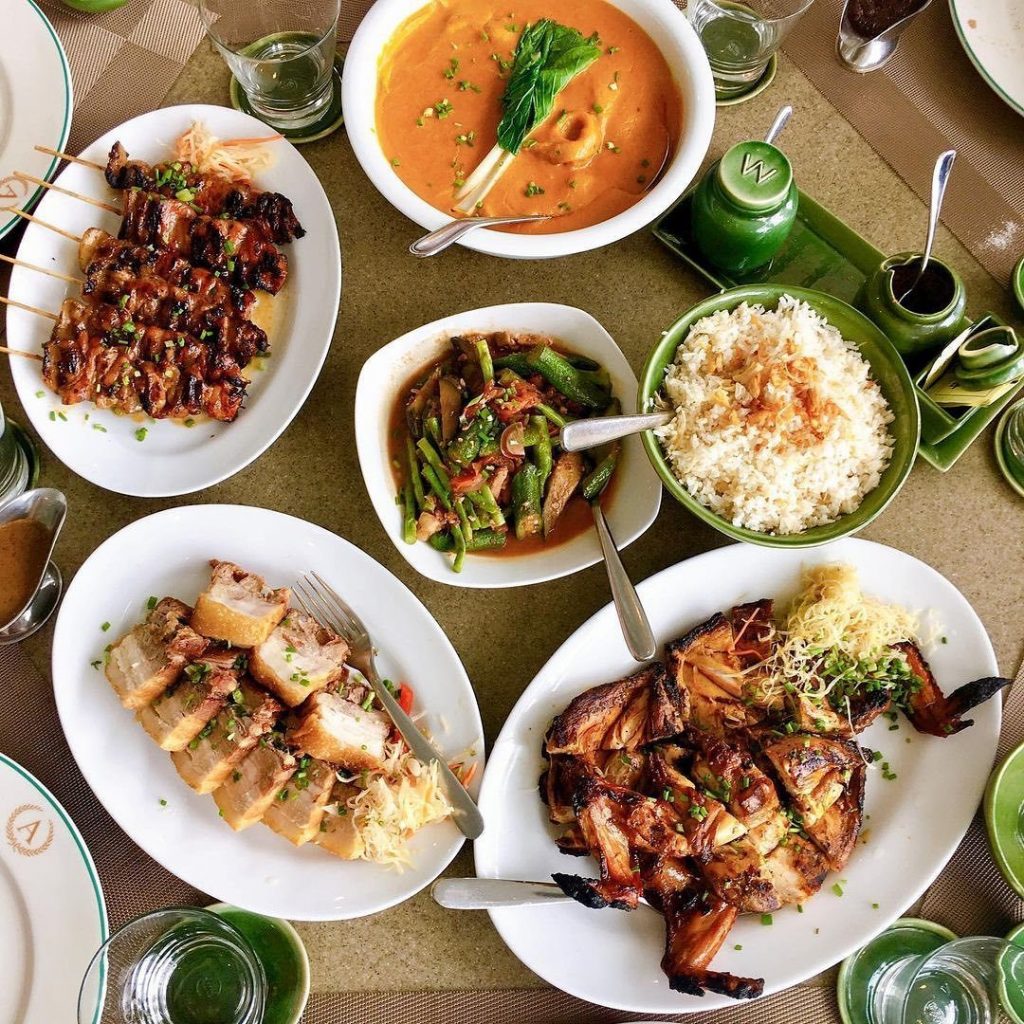 Make an early drive for their famous breakfast buffet, or reserve a table for lunch or dinner and enjoy a meal with a view. Aside from traditional and authentic Filipino dishes like Kare-Kare, Sinigang na Hipon, Inasal, and Crispy Pata, they also serve Spanish-Filipino and Filipino-Chinese dishes.
Address: Emilio Aguinaldo Highway, (Nasugbu – Tagaytay Road), Silang Crossing West, Tagaytay
La Creperie Twin Lakes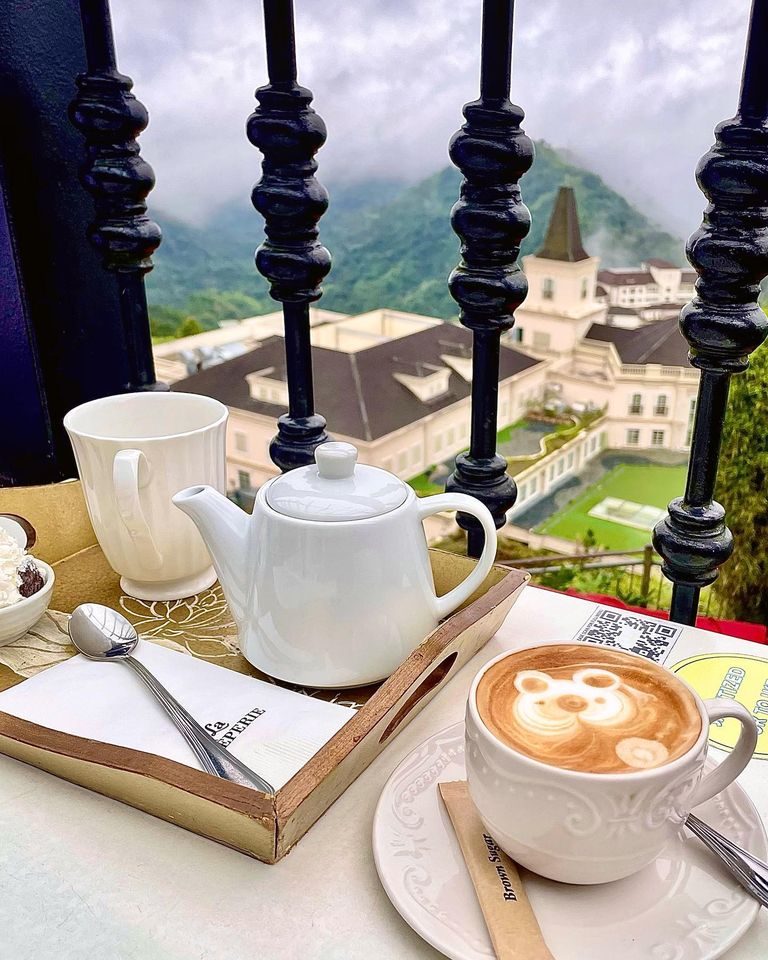 For those with a sweet tooth, Le Creperie at Twin Lakes is the 5-star restaurant in Tagaytay for you. Le Creperie is a French restaurant that offers a wide variety of sweet desserts and savory French favorites. They have a beautiful al fresco dining set up here you can take in the views and the cool climate of Tagaytay.
Try their best-selling crepes and curl up with a cup of hot chocolate. Sweet and romantic date spot? La Creperie checks all the boxes for that.
Address: Twin Lakes, Tagaytay-Nasugbu Highway, Tagaytay
Cafe Voi La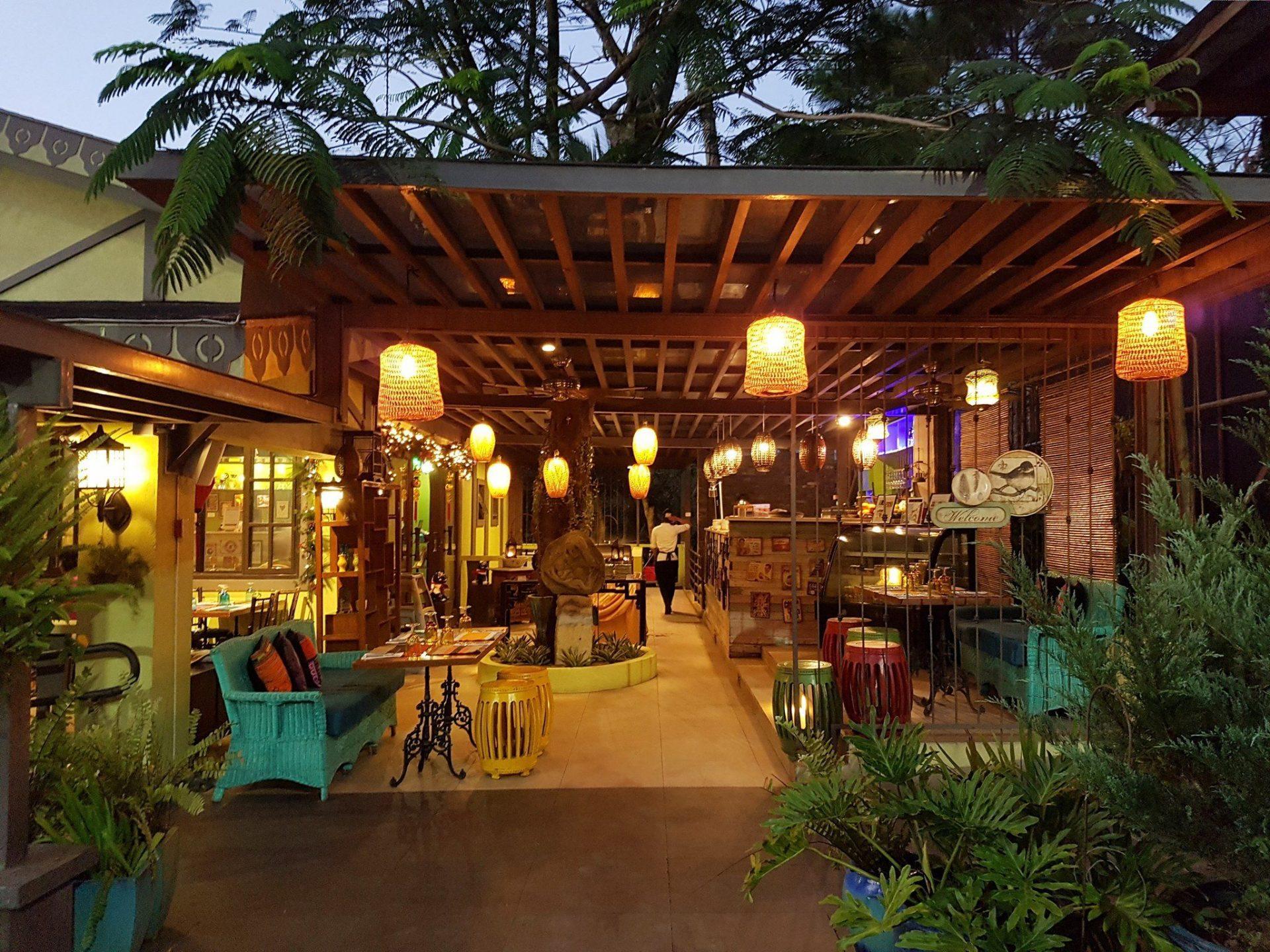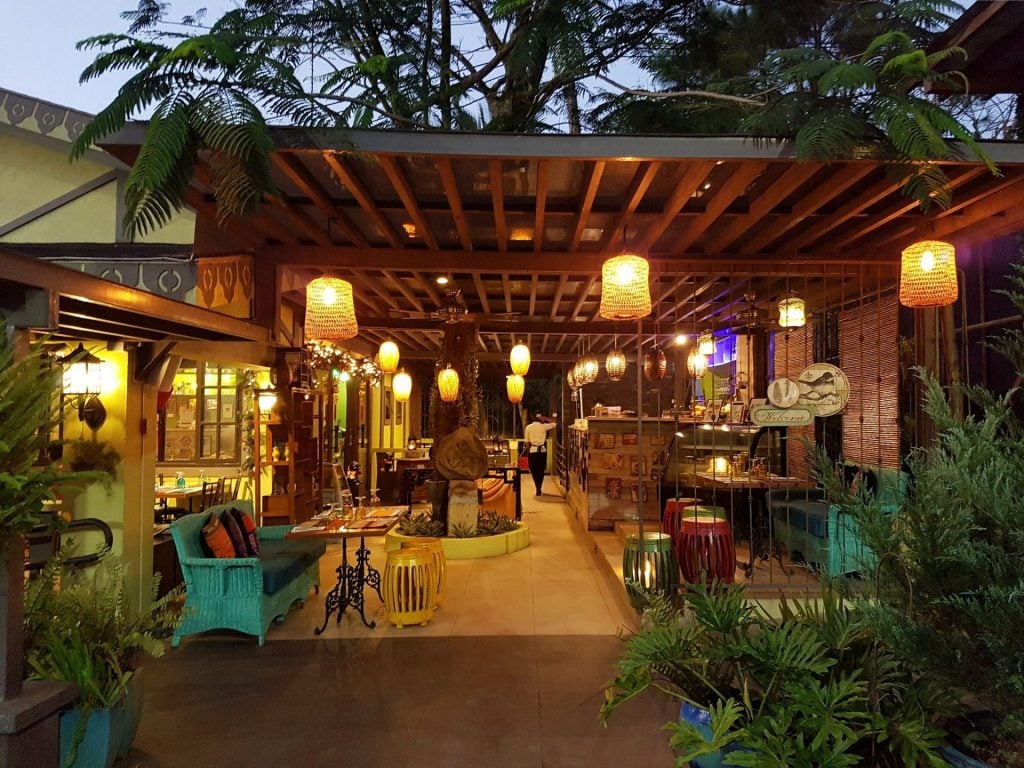 Cafe Voil La is an Asian fusion restaurant located inside Crossinds Tagaytay. This adorable and quaint cafe features vibrant interiors and eccentric yet comfortable furniture, giving guests a relaxed Asian dining experience. The owner loves to travel and wanted Cafe Voi La to reflect their different travel experiences. This is seen in both the food and the interior design.
Best-selling menu items include Garlic Beef Tapa, Chicken Satay, and Massaman Back Ribs, but you should also try their Thai Pomelo Salad and Cafe Voi La Kare-Kare. For dessert, have a slice of their Salted Caramel Cheesecake or their seasonal Puto Bumbong.
Address: Iruhin Crosswinds, Tagaytay
Napa at Crosswinds Tagaytay
While Crosswinds Tagaytay is known for its Switzerland-inspired homes and condominium units, Napa at Crosswinds is a Northern California-inspired cafe in Tagaytay that transports guests to Napa Valley, California.
Napa welcomes guests to a warm, rustic interior filled with wooden furniture and classic farmhouse design. The cafe serves breakfast treats such as specialty coffee,  waffles and quiche. They also serve soups, salads, pasta, pizza, and burgers.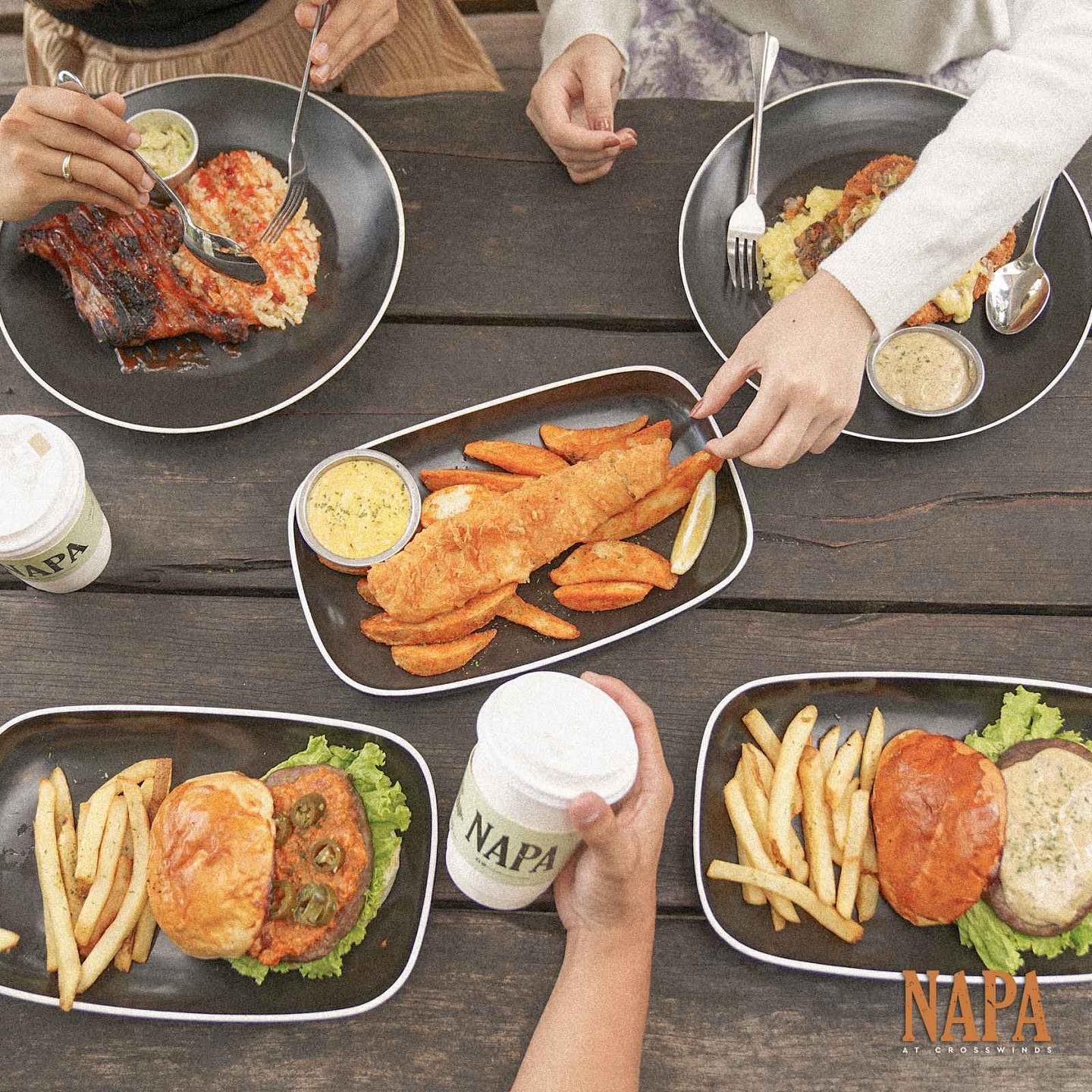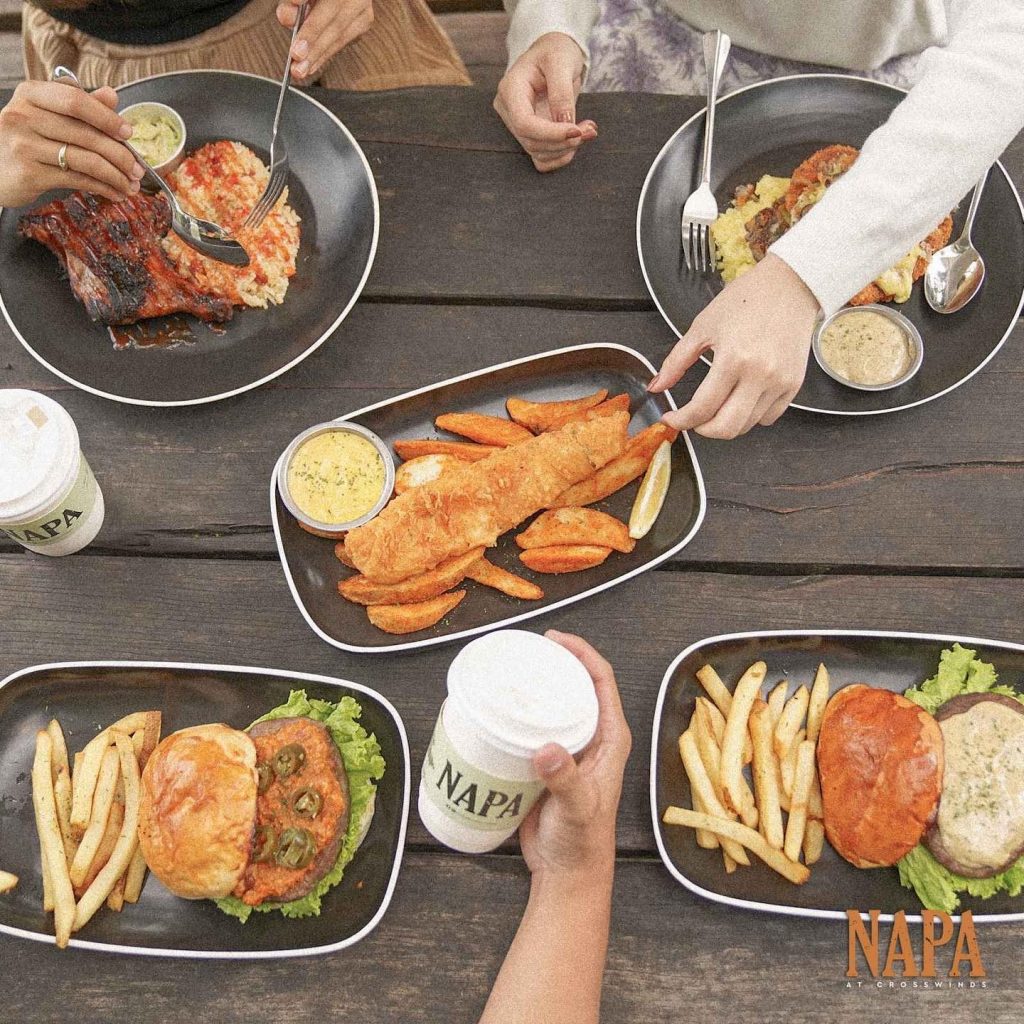 Napa at Crosswinds is one of the best 5-star restaurants in Tagaytay for a brunch outing with the whole family or a romantic date night for you and your partner.
Their extensive wine selection and different cheese and deli platters are definitely a standout, and Napa at Crosswinds is definitely the place to go if you're looking for an upscale dining experience in Tagaytay.
The ambiance is perfect for a special occasion, and the food definitely won't disappoint. Whether you're celebrating something special or just looking for a truly memorable dining experience, crosswinds tagaytay should definitely be at the top of your list.
Address: Crosswinds, Tagaytay, 4120 Cavite
Make Tagaytay Your Home
Going to Tagaytay for a quick weekend drive and food trip is a great idea. But an even better idea is buying a home in Tagaytay so you can dine at the different 5-star restaurants in Tagaytay at any time you want. And there is no better place to live than in Crosswinds Tagaytay, Brittany Corporation's crown jewel in Tagaytay.
Crosswinds Tagaytay is a luxury community inspired by the Swiss countryside. The estate is filled with hundreds of pine trees, making it feel like Christmas in the Swiss Alps throughout the year. Find the perfect luxury condominium for you at Alpine Villas or the Grand Quartier. Want to build your dream home in Tagaytay?
Invest in a luxury lot at Lausanne at Crosswinds and build your very own cozy luxury home in Tagaytay. Or stay on a refreshing vacation at Crosswinds Tagaytay, the country's only Swiss Resort.
Tagaytay is a beautiful city filled with some of the best restaurants. Dine at the best 5-star restaurants in Tagaytay and enjoy the view of Taal Lake. Make your Tagaytay escapade permanent by purchasing a Brittany home at Crosswinds Tagaytay.
Browse through the Brittany website to learn more about the properties at Crosswinds. Follow us on Youtube and LinkedIn as well to keep updated.