BLOGS
5-Star Restaurants Near Vista Alabang
A life well lived is one that has plenty of opportunities to enjoy good meals. Food should be enjoyed, not just gulped down in between tasks and errands, after all. And sharing excellent food with the people you care about is the best way to appreciate it. That is why you should take location near fantastic eateries into account while searching for your ideal luxury home.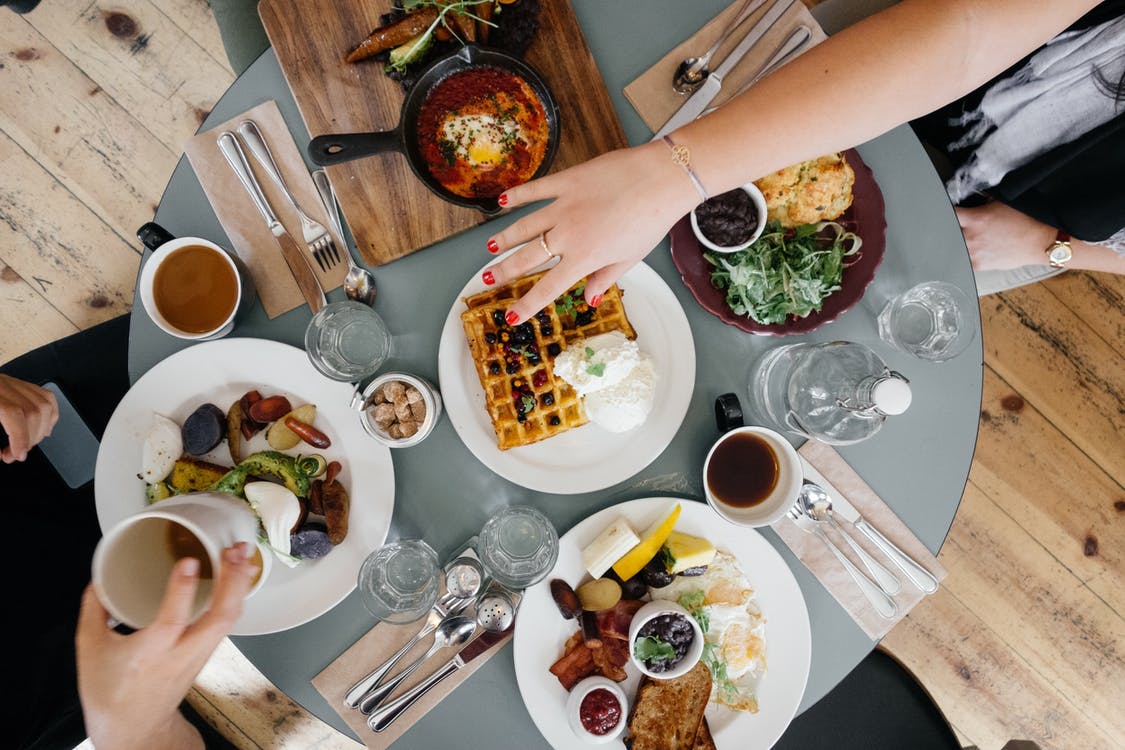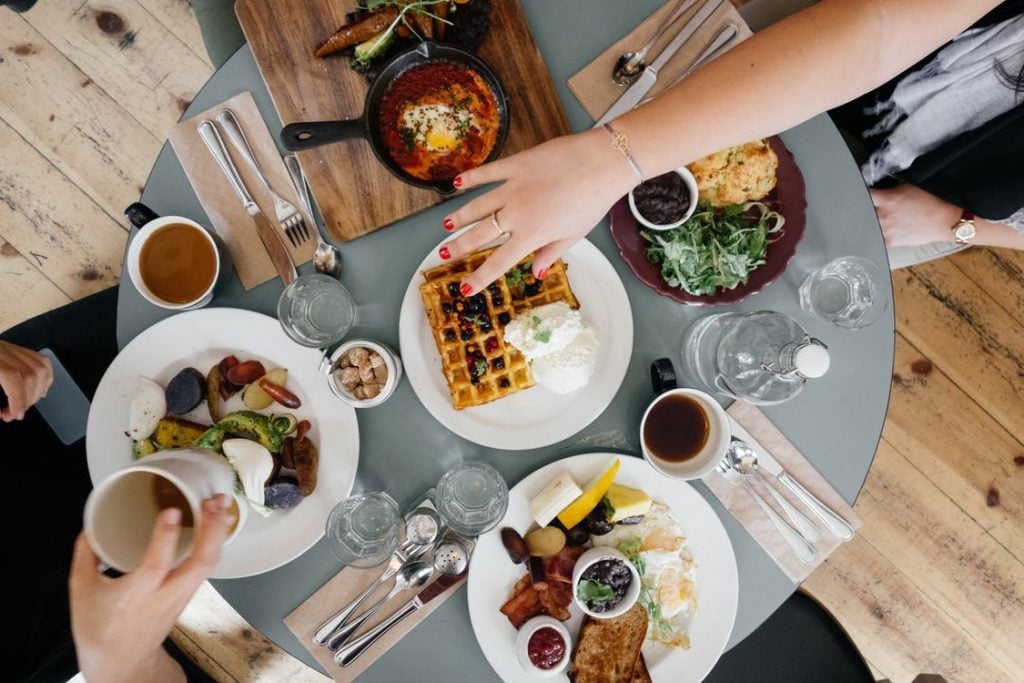 Dining out is a social occasion, a chance to bond with family and friends over shared plates of deliciousness. It's also a chance to try new things in the kitchen and try out new flavors. So if you're looking or searching for a luxury home that will help you live your best life, be sure to add great restaurants to your list of must-haves.
Why Live in Vista Alabang?
Vista Alabang is located along Daang Hari road and has easy access to Evia Lifestyle Center. Both are flagship projects by Vista Land, and you can be sure they provide comfort, luxury, and convenience of the highest standards. You will find Alabang's premier entertainment, dining, and retail destination at Evia Lifestyle Center. Living in close proximity to Evia Mall alone is a great reason for a home in Vista Alabang.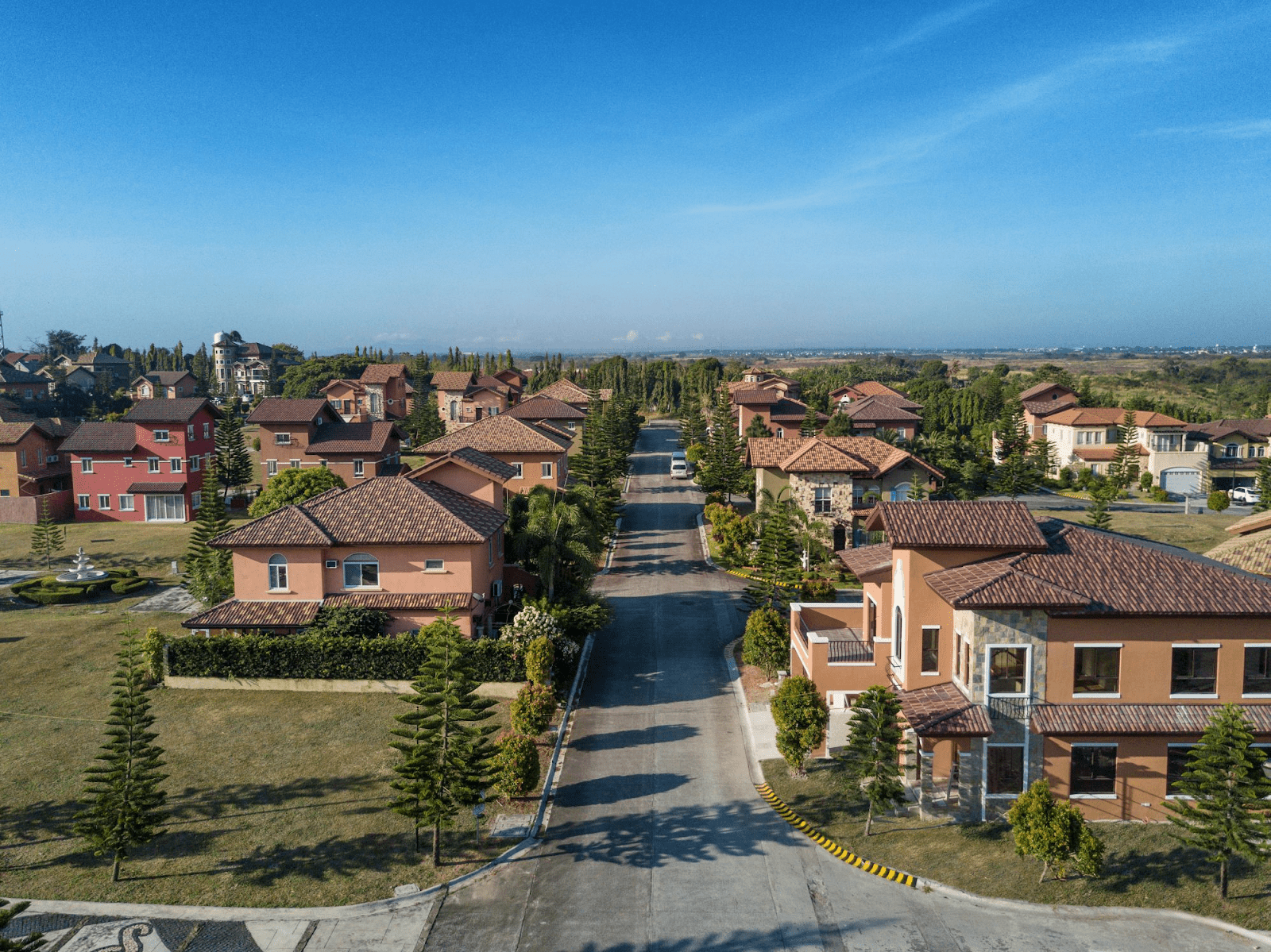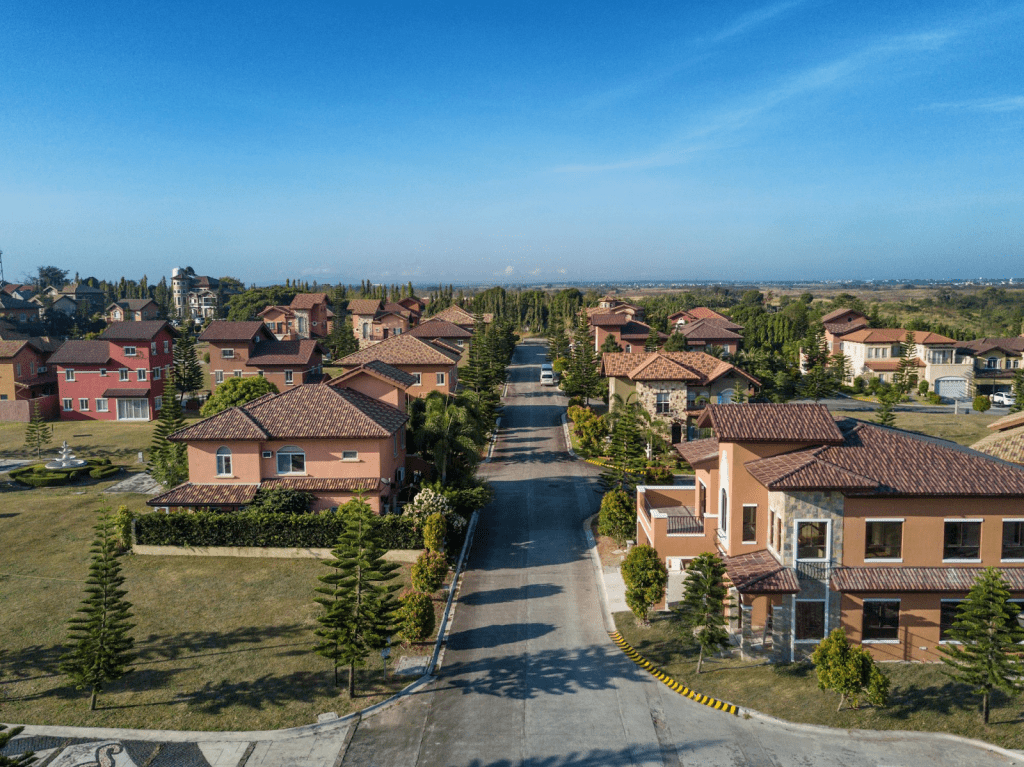 Portofino Vista Alabang is one of the many thematic luxury residential enclaves by Brittany, boasting of its awe-inspiring scenery and an impressive selection of house and lots for sale.
Vista Alabang has three luxury Italian-themed enclaves that homeowners can choose to call home. Portofino Heights, Portofino South, and Amore at Portofino offer residents an Italian lifestyle paired with luxury and world-class experiences. With a host of 5-star restaurants near Vista Alabang, you and your family can expect amazing gastronomical experiences every day.
Six Must-Try 5-Star Restaurants Near Vista Alabang
Another Story at Evia Lifestyle Center
From the creative team behind Coffee Project and Cafe Voila comes to another cozy restaurant called Another Story. This is a fairytale-themed restaurant, and its inspirations are evident in the whimsical interiors and eclectic furniture. Each furniture piece and menu item in Another Story has a story of its own, most of them inspired by the head chef's travels and experiences.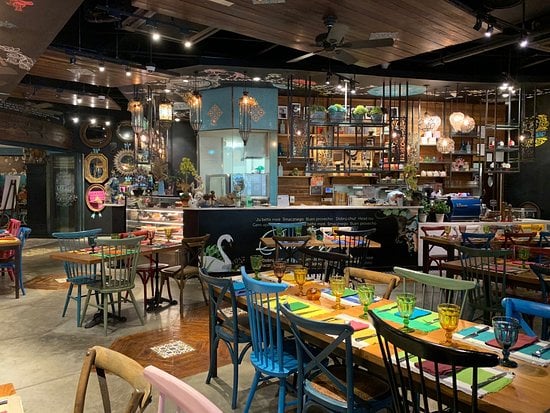 Another Story is a cozy restaurant with a fairytale theme inspired by the head chef's travels and experiences. The furniture is eclectic, and the interiors are whimsical. The menu items each have a story of their own. The head chef, travel writer, and photographer behind Another Story have a passion for food and stories. They believe every experience should be an adventure, and they strive to create an atmosphere that reflects this.
They want to create a place where people can unwind, escape the stress of daily life, and enjoy a delicious meal and friendly company. The ideal location for relaxation, unwinding, and indulging in much-needed comfort cuisine is Another Story.
This is one of the 5-star restaurants near Vista Alabang that perfectly executes a thematic experience with delicious food. The restaurant offers Asian fusion home-cooked comfort food. Popular main course dishes are Another Story Big Breakfast and Angus Belly of Beef.
They also serve all-day breakfast, pizza, pasta, salads, soups, rice meals, and steaks. Going in for a quick afternoon snack? Treat your tastebuds to the Salted Caramel Cheesecake paired with an Espresso Macchiato.
Address: 2/F Evia Lifestyle Center, Daang Hari Road, Evia Lifestyle Center, Almanza Dos, Las Piñas, Metro Manila
The Black Pig
The Black Pig, a five-star eatery close to Vista Alabang, is ideal for people seeking a contemporary, casual eating experience. The restaurant only employs the freshest ingredients to prepare its high-quality meals, and its extensive menu offers choices sure to satisfy even the pickiest diner.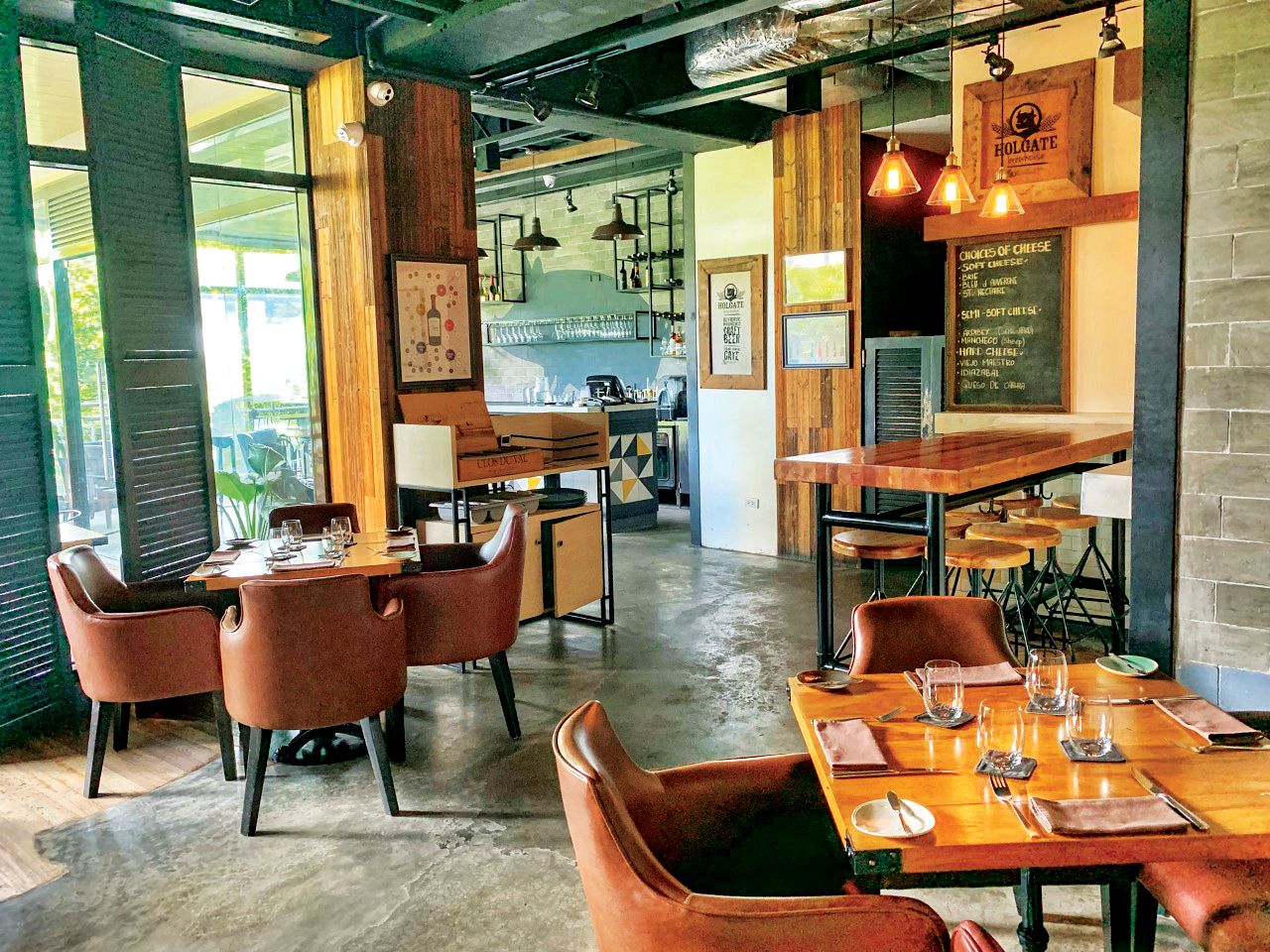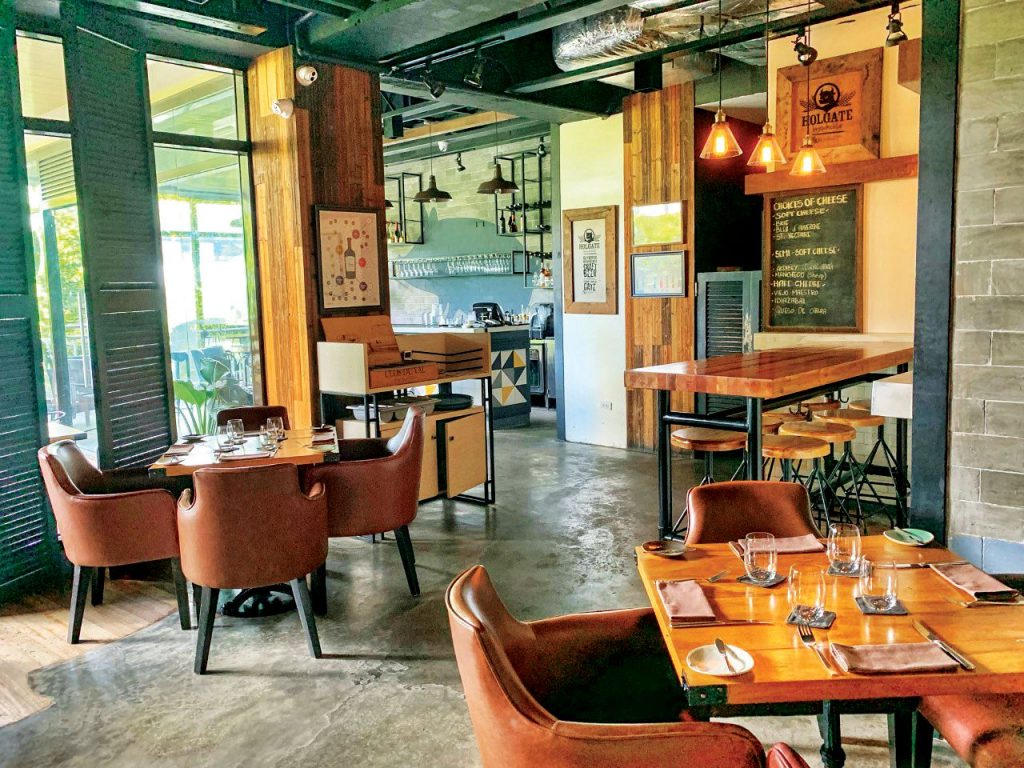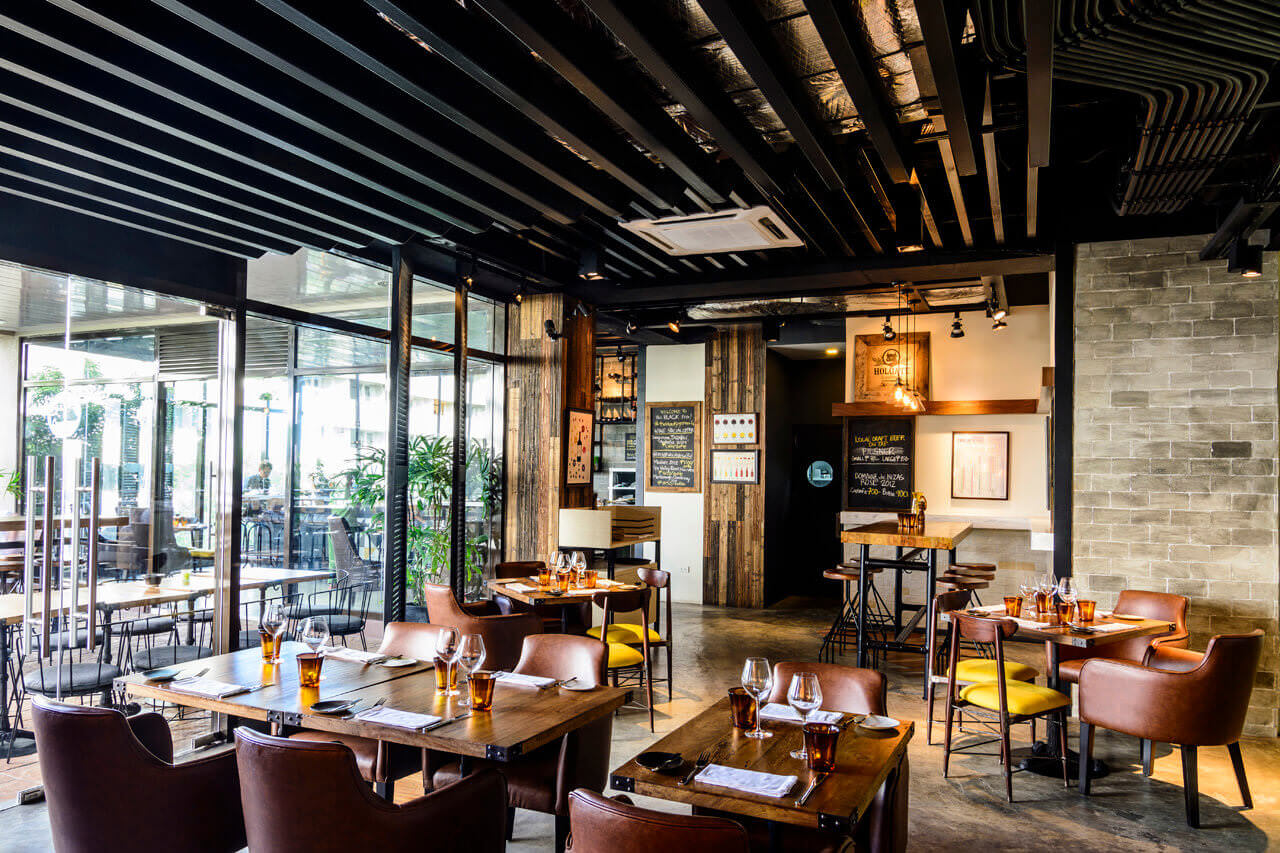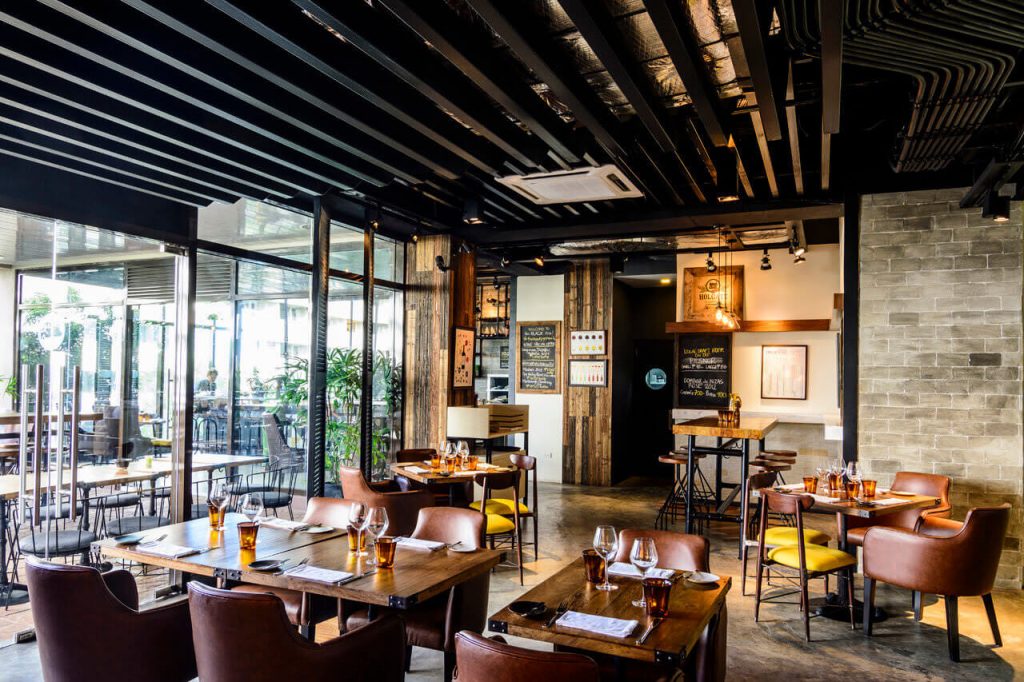 The restaurant has a complete bar with mouthwatering drinks and a sizable wine list. The Black Pig is the ideal setting for a night out with friends or family, and you can be sure that your meal there will be one you won't soon forget.
Under the leadership of a chef who has worked in several Michelin-starred establishments, The Black Pig is best known for its Rib Eye Steak, Lamb Leg, and Pork Belly.
Foodies who enjoy a good charcuterie board will find both Spanish and Italian-style boards at The Black Pig, as well as the restaurant's own version of a curated charcuterie board. Their bar is also filled with top-notch spirits, and customers can take their pick from a well-curated selection of wine, craft cocktails, and micro-brewed beers on tap.
Address: 2/F The Commercenter Alabang, Commerce Ave. corner East Asia Dr., Filinvest, Muntinlupa City
Da Gianni Cucina Italiana
If you are in the mood to dine at one of the finest Italian restaurants, then you should go to Da Gianni Cucina Italiana, as it is one of the top 5-star restaurants near Vista Alabang. Owned by Filipino-Italian actor Matteo Guidicelli along with his cousin and a couple of friends, Da Gianni is an ode to the actor's late grandfather, Gianni Guidicelli.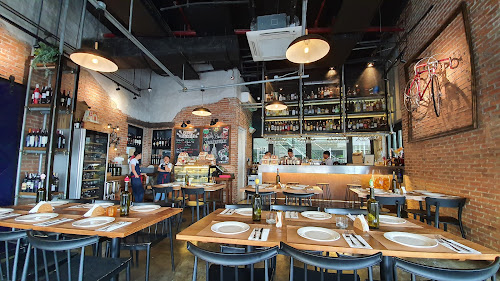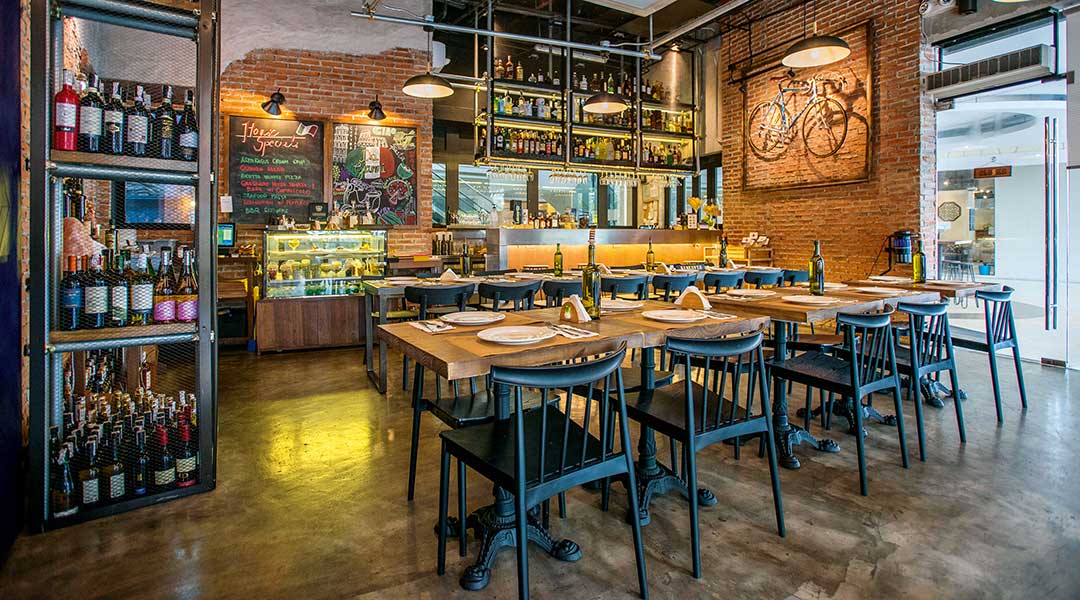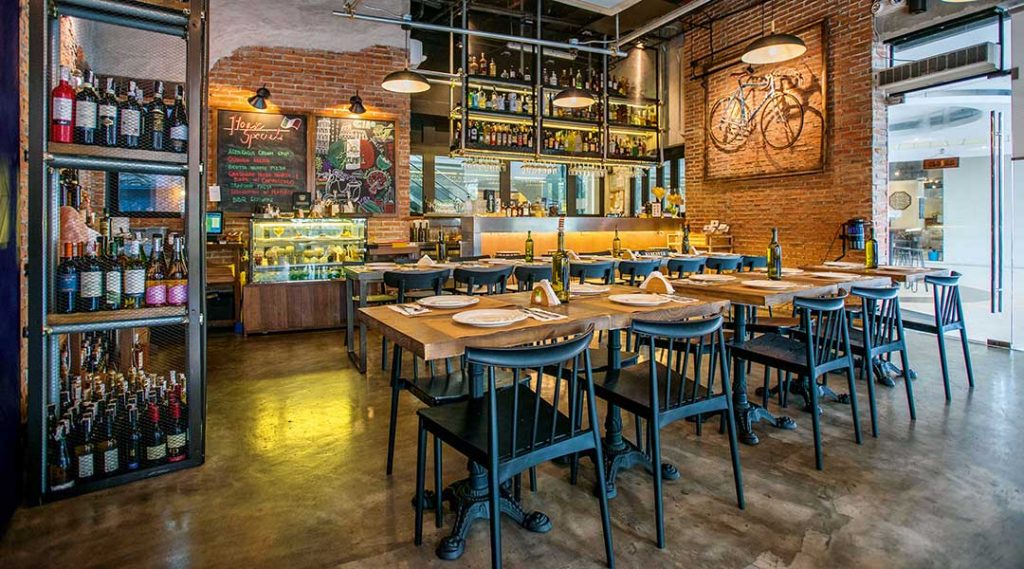 Gianni moved to Cebu in the 80s, and as often happens when one moves to a new place, you miss the flavors of comfort food from home. Gianni served his family authentic Italian recipes, which form the basis for the dishes served at Da Gianni Cucina Italiana.
Da Gianni Cucina Italiana is a well-known restaurant serving top-notch, farm-to-table Italian home cooking. For all of its meals, the restaurant is dedicated to using only the finest, locally produced ingredients. In order to reflect what is in season, the menu items often vary.
Some of their most popular dishes include the Wild Mushroom Puff, Truffle Pappardelle Pasta, and the Quattro Formaggi pizza. Da Gianni Cucina Italiana is the perfect place to enjoy a meal with family and friends. The warm and inviting atmosphere, combined with the delicious food, makes it an ideal spot for any occasion.
Address: WestGate Hub WestGate Center Filinvest Alabang 1780 Muntinlupa City
Suggested Read: Best Fine Dining Restaurants in Alabang
Suggested Read: Top Rated Restaurants In Laguna That You Should Try
Teppanya
Teppanya at Evia Lifestyle Center is a Japanese restaurant that offers a wide variety of authentic, modern Japanese dishes. The chefs prepare all the dishes in front of you on a grill, so you can enjoy fresh, mouthwatering food right off the grill. Teppanya has a wide selection of delicious dishes, including meats, seafood, vegetables, and more. They also offer a variety of side dishes and desserts to complete your meal. Whether you're in the mood for a light lunch or a hearty dinner, Teppanya has something for everyone.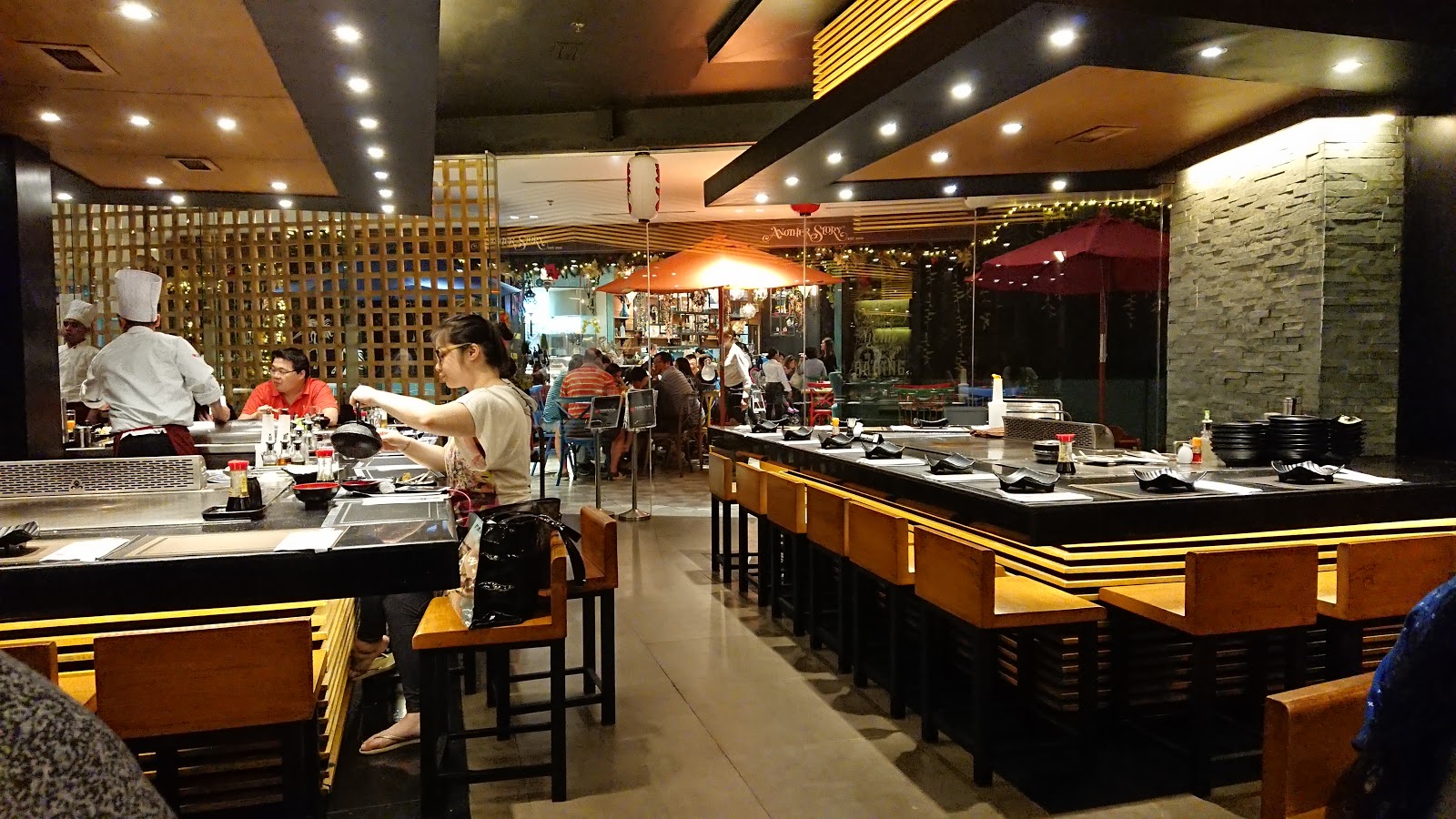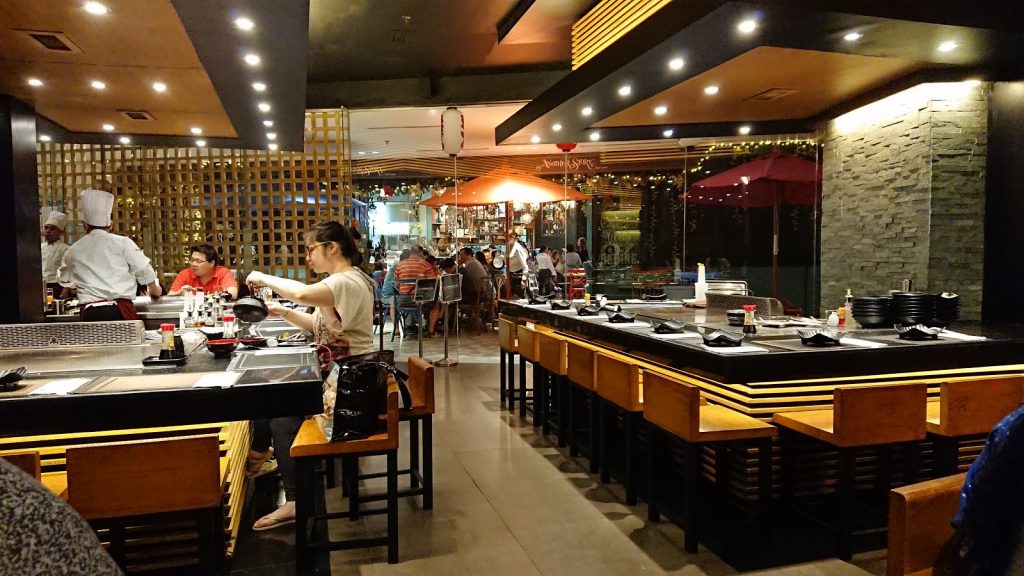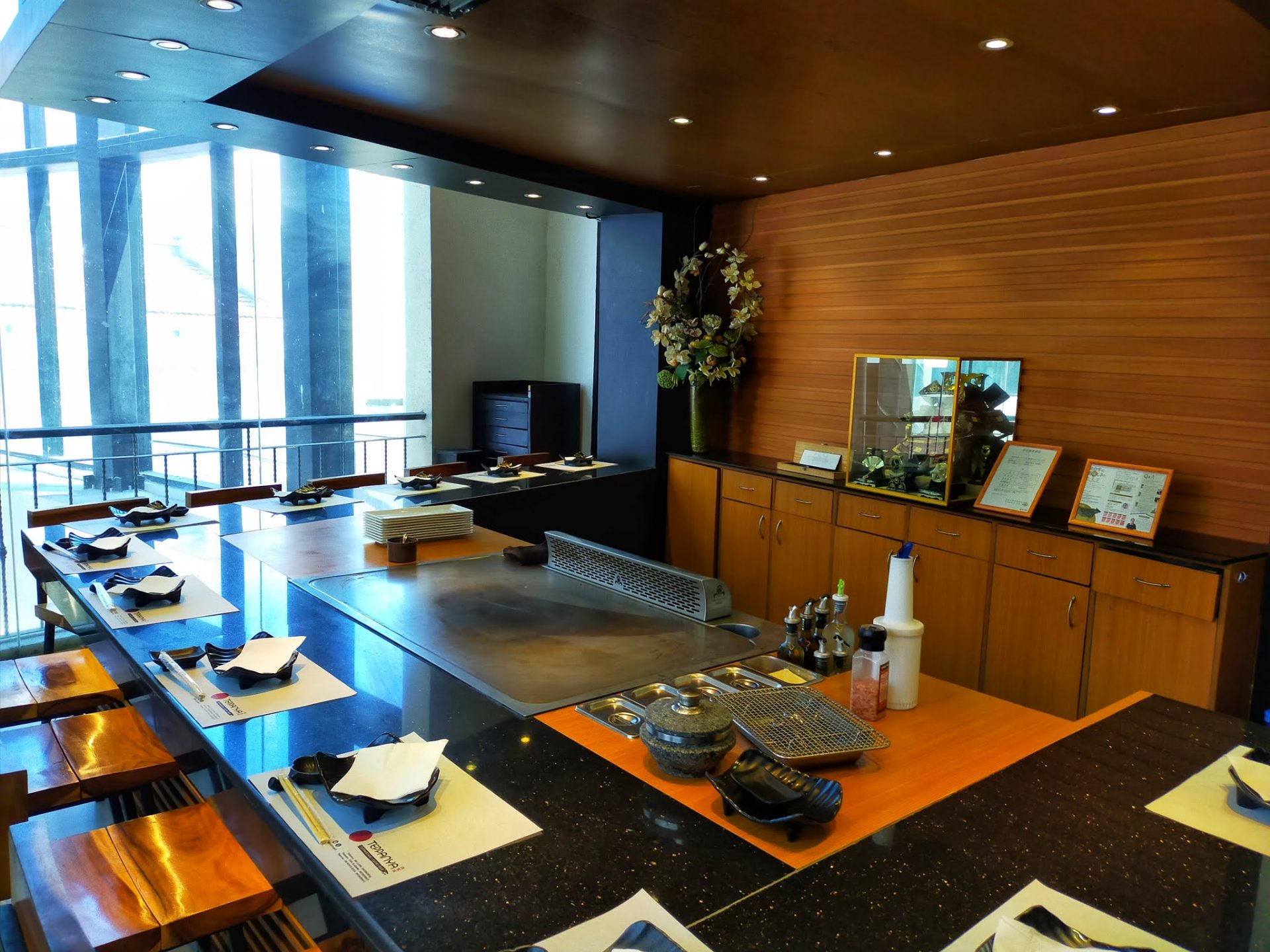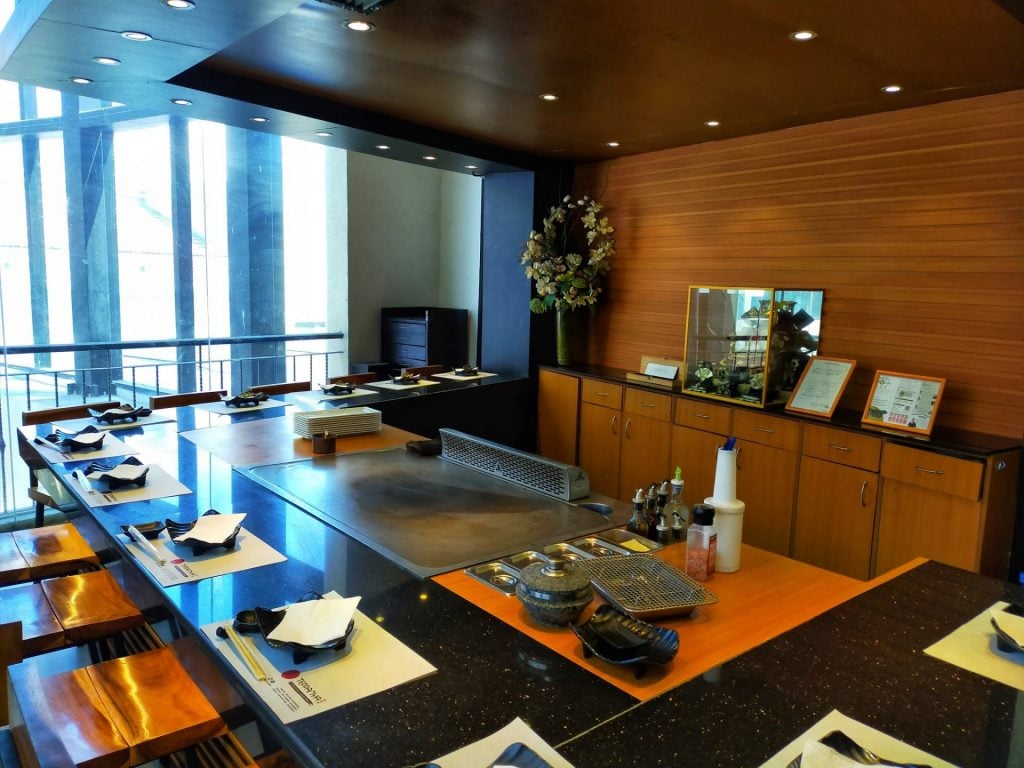 Popular dishes include their sashimi collection, nigiri sushi, Hokkaido oysters and scallops, and the Chef's Signature Special Roll. Of course, familiar Japanese favorites like the Ebi tempura are also on the menu. Customers can dine on ala carte dishes, but for groups of four and above, guests can avail of Teppanya's Unlimited Madness promo. This promo allows you to taste the best that this restaurant has to offer.
Address: 2/F Evia Lifestyle Center, Daang Hari Road, Evia Lifestyle Center, Almanza Dos, Las Piñas, Metro Manila
Dear Joe
Where could you go to kick back with a cup of delicious coffee? Then Dear Joe is the place to be. Aside from their amazing coffee, they are also known for their delectable cakes, pasta, sandwiches, and pastries. Don't forget the heathy juices too! You'll feel quite at home in the Dear Joe, whether you're there to meet up with friends, family or steal a few moments of solitude to read a book.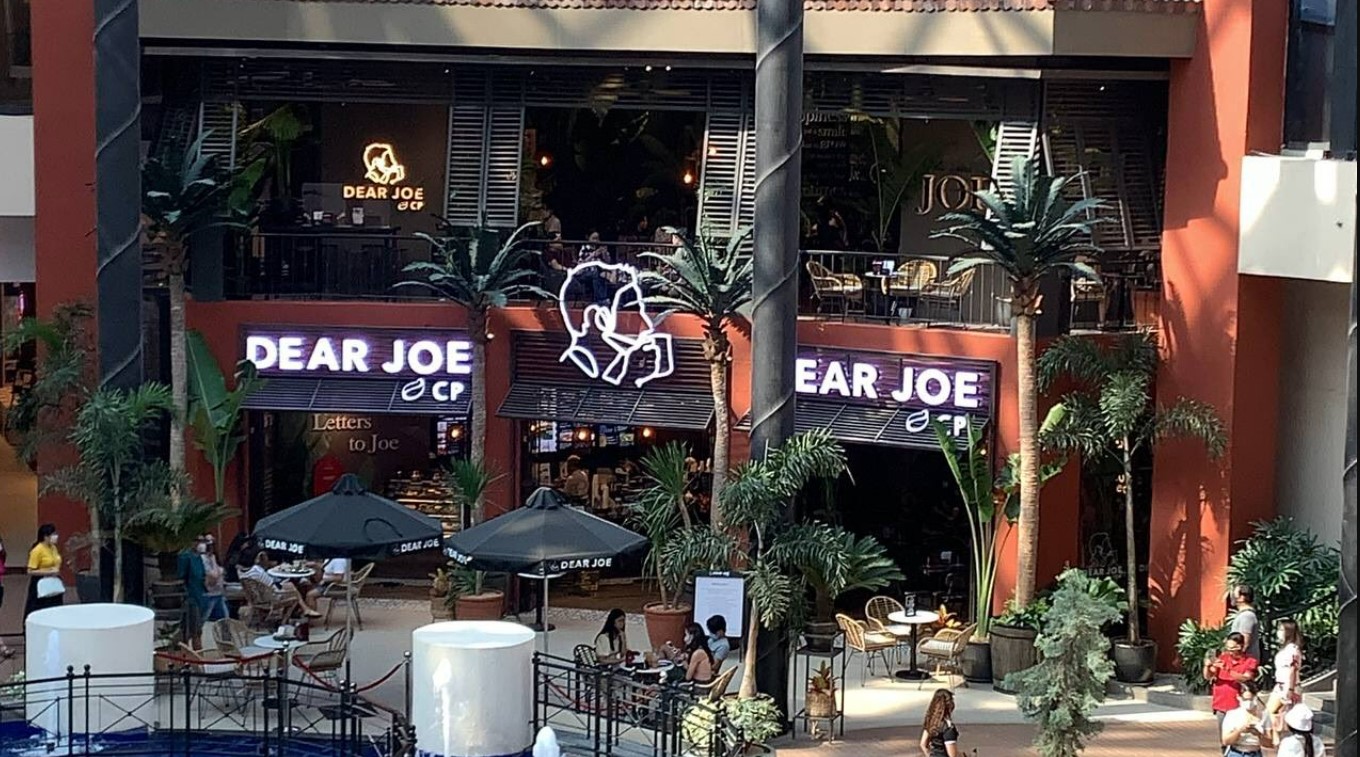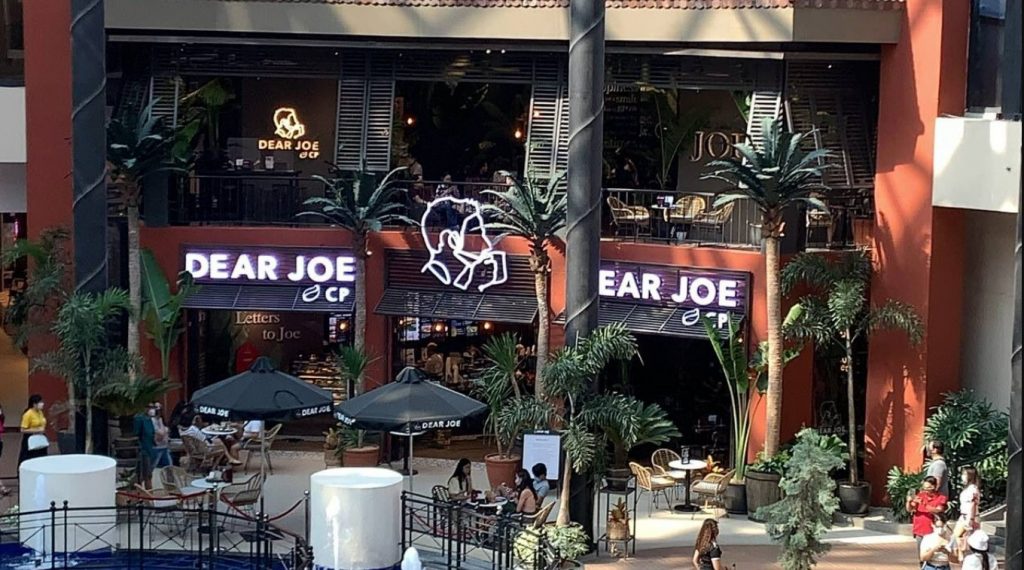 Don't forget to take a lot of photos too! Dear Joe is famous for its social media-ready interiors that feature dreamy and quirky designs that are sure to stand out on your Instagram feed.
Address: Atrium, Evia Lifestyle Center, Daang Hari Road, Evia Lifestyle Center, Almanza Dos, Las Piñas, Metro Manila
San Marco
Want to take a trip to the Italian coast? Put away your passports, and don't worry about having to take a long-haul flight. You don't have to go far to get a taste of the sophistication of Italy anymore.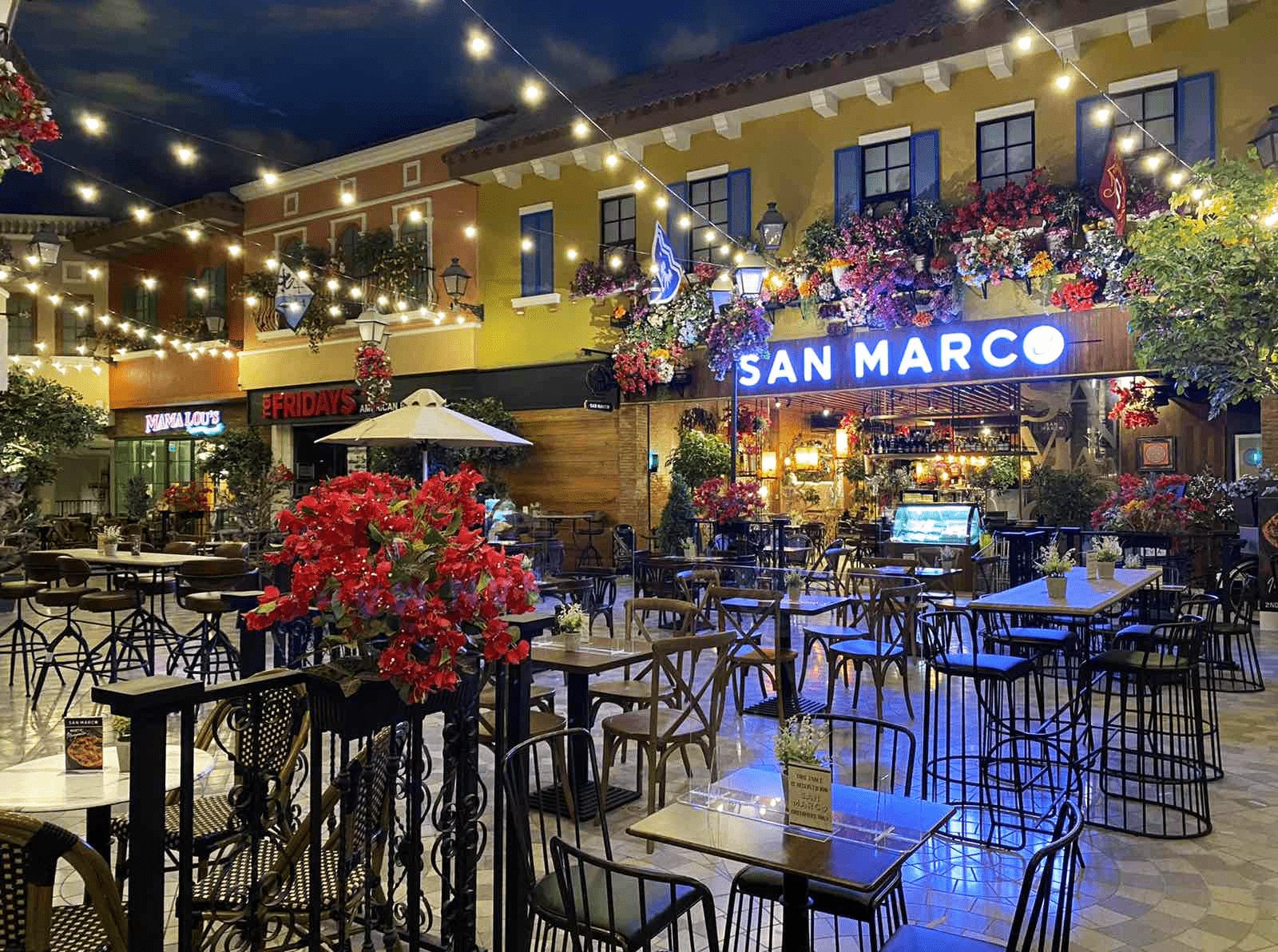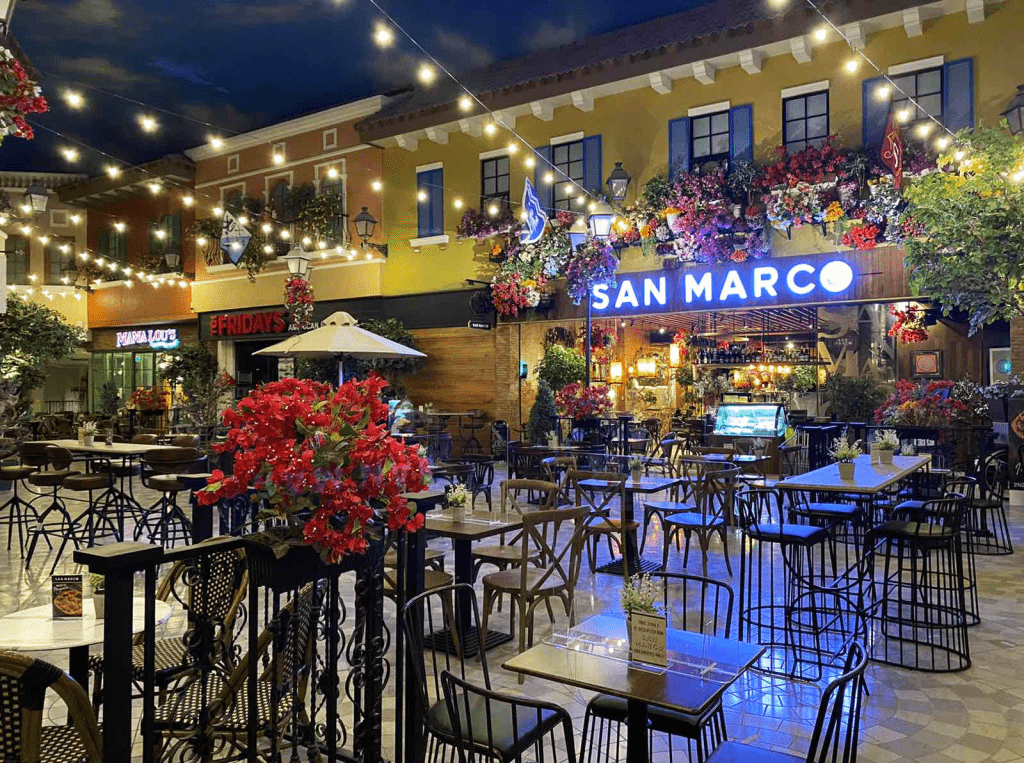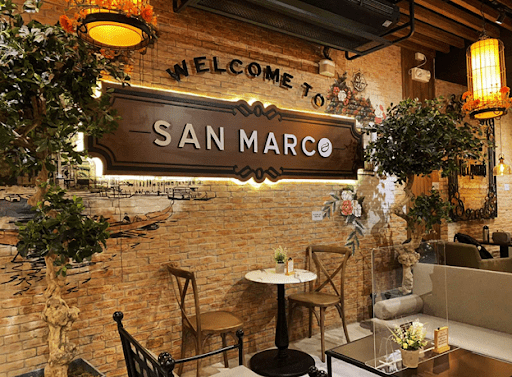 The Coffee Project's newest project, San Marco, is a great example of what it means to Live La Vita Bella, or the "good life." San Marco is not just a normal cafe. It has a beautiful atmosphere and style that come from Italy. From the way it looks to the food it serves, San Marco at Evia Lifestyle Center will be your little Italian escape.
Even though San Marco is inside Evia, it gives you the feeling of eating outside. Beautiful lights hanging from the ceiling invite you into the cafe. When you go inside, beautiful flower and plant arrangements greet you. The warm lighting and brick walls add to the cozy yet elegant feel of San Marco.
Your taste buds will be happy, and they have a lot of food and drinks for you to choose from. Whether you're in the mood for pizza, brisket, salad, a sweet dessert, or just a cup of coffee or a glass of wine, San Marco is a great place to eat and relax. You'll be taken right away to the beautiful country of Italy, where the day starts and ends with charming beauty.
They are now open every day from 8 a.m. to 9 p.m., so whether you want brunch or dinner, San Marco will be at the top of your list of new places to visit the next time you want to relax away from home.
Address: 2/F Evia Lifestyle Center, Daang Hari Road, Evia Lifestyle Center, Almanza Dos, Las Piñas, Metro Manila
Suggested Read: New Spots to Visit in Evia Lifestyle Center
Suggested Read: Dinner Ideas for a 5-star Homecooked Experience
A Home in Vista Alabang Takes You Close to the Best Restaurants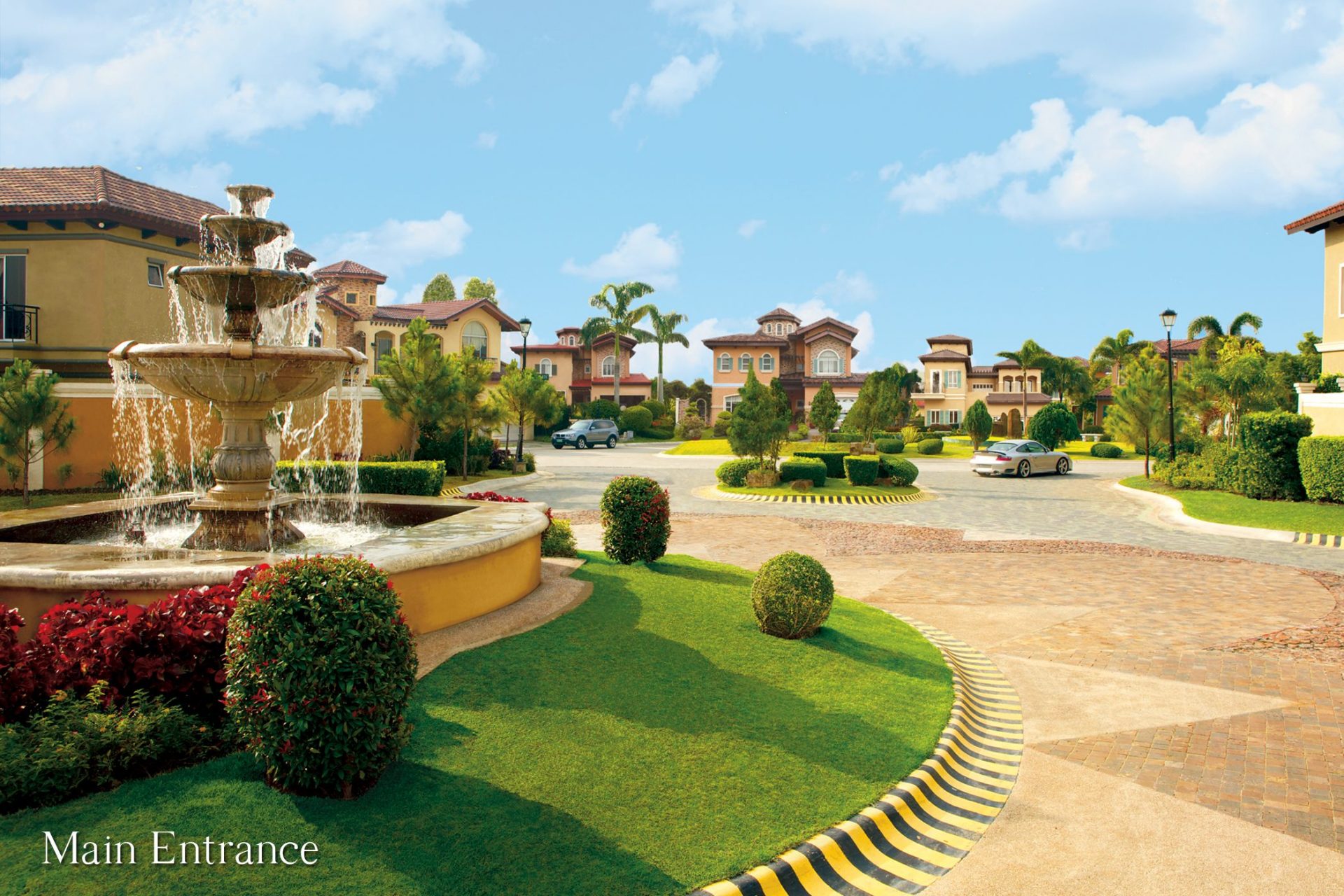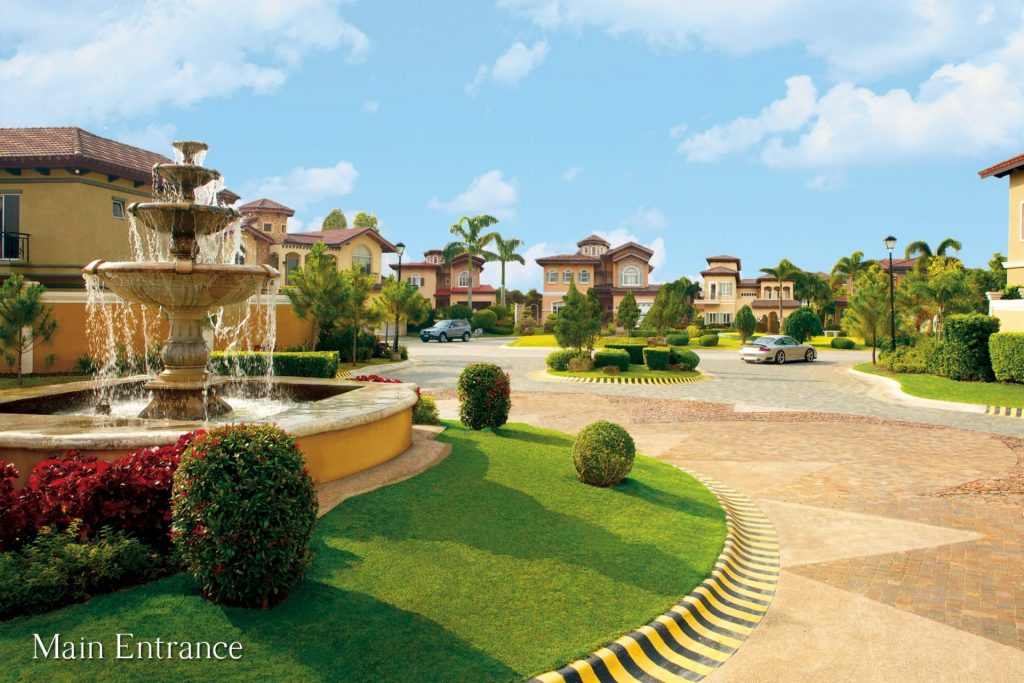 Vista Land has developed three luxury enclaves in Alabang: Portofino Heights, Portofino South, and Amore at Portofino. These exclusive communities are located along Daang Hari Road and are located close to some of the best restaurants you and your family can enjoy.
Brittany Corporation, the luxury real estate arm of Vista Land, has delivered a luxury lifestyle to homeowners for the past several years. Each Brittany community and home is designed for maximum luxury and convenience, bringing the best experiences for Filipino families to life. Known for world-class themed luxury communities, Brittany has created an Italian paradise in the heart of Alabang.
Portofino Heights, Portofino South, and Amore at Portofino are all inspired by the timeless beauty and ease of Italian Summers. In these communities, homes are spacious and inviting. Inspirations from traditional Italian architecture can be found in these homes and even in the shared amenities like the pool, playground, and clubhouse.
If you're looking for a taste of Italy in the Philippines, look no further than Portofino Alabang. A home in Portofino Alabang grants you an Italian lifestyle and convenient access to the best dining establishments in Alabang.
Because Portofino Alabang is conveniently located near some of the best dining establishments in Alabang, it's easy to get your fill of delicious Italian food. Take a food trip with your family and indulge in some of the best cuisines the country has to offer. Best of all, with a home in Portofino Alabang, you can enjoy an Italian lifestyle right here in the Philippines.
Invest in a Brittany home at Portofino! Browse our website for more details on our Alabang properties. You can also check out our other locations at Tagaytay and Santa Rosa. Be sure to follow us on Youtube and LinkedIn for more updates.
Real estate professionals can also work with us. Check out the Seller's Portal and Vendor's Hub for more details.