BLOGS
Real Estate Agents Understanding The Affluent Market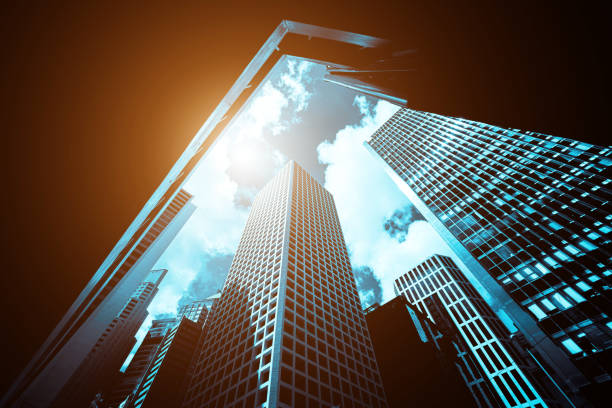 Ultra-rich clients can be very demanding—perhaps even more so than other clients. Being familiar with the ins and outs of the real estate market and having an understanding of the lifestyles of the wealthy is one of the best ways for a real estate agent to satisfy the demand for their services. As they say, know your business and you will be halfway to success. For real estate agents, understanding the affluent market allows them to have a better playing field and the opportunity to catapult their competence and networks in their chosen careers.
But understanding the affluent market does not come easily. High-end buyers prefer real estate agents they can talk intelligently with about comparables. For this reason, not only do real estate sales professionals and real estate brokers need to possess an understanding of the basics, but they also need to become experts in the market. To be able to work effectively and earn efficiently in the real estate market, it is necessary to collect the massive amount of data that is required for this, which requires a significant investment of time, money, and effort. In addition, it is necessary to use up all of these resources.
What do ultra-rich consumers expect?
Brittany Salesforce has a huge cache of data and information that could help you shed light on why real estate agents and real estate brokers should understand the affluent market. Other than providing outstanding incentives and benefits to their agents, Brittany Salesforce is dedicated to assisting real estate sales professionals in their growth and development through professional training and their wide collection of particulars.
In this article, we will cover what high-end consumers require of their agents and what real estate sales professionals should understand in the affluent market.
The Affluent Market
In recent years, a better condition in the affluent market has been observed, specifically in the real estate sector. The investment appetite, particularly for overseas investments among affluent Filipinos seeking to expand their assets and preserve their wealth, is increasing. These affluent are even seen as willing to reap yields of 8 to 12 percent on their investments abroad even if they could generate higher yields in the Philippines. The emergence of this better class of affluent, 24 families of which belong to the Philippines' wealthiest individuals, indicates that the competition is intensifying not just among and within local upmarket developers but also with sellers of real estate assets outside the country. Developers in the real estate market are thus imperceptibly being challenged to come up with convincing products.
The most common types of real estate for affluent buyers are categorized into three, namely:
1. The mass affluent.
The net worth of these individuals is at least $1 million, with household earnings of about $125, 000 annually.
2. High-net worth affluent.
These high-end buyers have between $1 million to $30 million in investable assets.
3. Ultra-high net worth affluent buyer.
Homebuyers with at least $30 million in investable assets belong to this group.
There are additional categories that a few affluent buyers fall into centi-millionaires, demi-billionaires, and billionaires.
Different Clients with Different Agent Requirements
No two people are the same person. The same is true with your clients. You can not lump home buyers into a single bucket. One of the best practices of most real estate sales professionals is to segment their real estate clients and separate them into buyer types. First-time buyers need a lot more assistance and require one marketing method, while investors require more data: one that will provide them with an understanding of the local market status, geography, and culture. On the other hand, most clients demand more help in their transactions, interpretations of documents, and help with decision-making.
With all this being said, real estate sales professionals or real estate brokers should be versatile and well-rounded in terms of skills, knowledge, and help they can provide their clients with. This requires intensive study and research into all possible angles of your real estate career.
The By-Generation Affluent
You will not likely find a single, dominant group in an individual market. Although the estimated home buyer is a shade over 30 years old, everyone from the "Baby Boomers" generation all the way up to the Millennial group is a timely niche to work with. The best way to understand how to sell to each of these demographics is to create customer personas to help you frame and target your marketing and communications.
Study shows that roughly a third of property purchases are accounted to Millennials in 2014. This shows that Generation Y is worth targeting with your real estate marketing plans, and they are also a possible best bet for growing revenue in the long run.
As for Baby Boomers, their home needs tend to focus more on properties that are ideal for retirees and in their financial comfort for their retirement. Many of this generation also want to make their final home purchase in an area with a low cost of living.
Interest Rates
It is a smart idea to do some research on current mortgage interest rates if you plan to finance the purchase of a home. It is one of the game changers in the real estate market. Changes in interest rates can influence a client's ability to purchase a residential property. For instance, a lower interest rate allows a property buyer a lower cost to secure a mortgage to buy a home, which will create a higher demand for real estate, which then again increases the prices.
It is important to remember that the interest rate is directly proportional to the cost of obtaining a mortgage. This means that as the interest rate rises, the cost of acquiring a mortgage also increases, thus depressing the demand for and prices of real estate.
The Traditional and the Luxury Market
If you have been a real estate professional for quite some time, you already have some knowledge of the traditional market. While it is helpful, do not think that the luxury market reacts in the same manner that the traditional market does to the economic changes in the market. The traditional market and the luxury market are not always in sync. Take a look at the following ways to assess the luxury market:
Listing levels
It could be tough for clients to purchase a property if the inventory levels are low. On the other hand, when it is high, that will be a good time for property buyers to break in.
Watch for Triggers
Catalysts like macro and micro events could be game-changers in the pricing in the luxury market just like in the traditional market. This type of event might not, however, be the same for every market. Hence, do not assume that every catalyst will create the same outcome for clients at every price point.
Upper-tier marketing into price ranges
Within the upper-tier marketplace are several price ranges of luxury homes that you will want to find out about and understand in your market. It will be best to do a price range analysis that includes the listing's average days on the market, the percentage of the list price for which the property was sold, the inventory level within each price range, and the number of the sales price range.
Competence In The Local Market
High net-worth property Investors usually have a full plate. They often do not have lots of time to spare for research into nearby amenities and conveniences. In this case, you have to take on the legwork for any of your real estate clientele. This does not indicate, however, that they have no idea about the current market condition, so before you market your services to your clients, be sure to study every bit of information that you think will be necessary to impress and close the deal with buyers.
You need to convince your clients that you have an eye for details that distinguishes the best, that you are an expert in upscale real estate, and that it is your service that they need. Some of the information you may want to study includes:
– ZIP codes
– Local crime statistics
– Location and rating of nearby public and private schools
– Average price per foot
– A few in-demand amenities that are easily accessible in the neighborhood
You should also be well-informed of the luxury listings that have recently sold in your area, as well as the ones that are still available in the market. Remember to always do your research before any meetings with your clients.
Enough Local Service Connections
High-end home buyers do not usually want to worry about appointing schedules for home inspections or locating plumbing repair companies. It is a clever idea to create and prepare a go-to list of professional service providers you trust and recommend, and a contact list of the best home service providers nearby, so your clients can call on them in case they need an inspection or repair.
Your contacts should include a home inspector, a mortgage financing company, electrical and plumbing service providers, and other service providers who offer a bunch of different repair and upgrade options.
Summary
Achieving success with your affluent buyers means getting a clearer view of their motivations and how the luxury market is reacting to economic and political changes. High-end clients have high expectations for their real estate sales professionals. For this reason, a luxury real estate sales professional must have a high standard of expertise and understanding of their market. Educating yourself on the elements of the affluent's motivation and the changes in their market can help you ensure success as a real estate agent to the wealthy.
NEXT READ: Luxury Real Estate Brokers For The Affluent Market
NEXT READ: What Homebuyers Value in a Real Estate Agent
NEXT READ: Consider These Points Before You Sell Your House
NEXT READ: 10 Communication Skills of a Salesperson
NEXT READ: Top Reasons To Buy A Luxury Property
NEXT READ: Camella Sellers Hub Features