BLOGS
Philippine Emergency Numbers and Hotlines To Keep In Mind
Emergencies do happen all the time. Natural disasters can strike at the least unexpected of times. Now, the most important question is, are you prepared? Are you and your family prepared in times of crisis? While many find it terrifying to think about natural disasters and catastrophic accidents, shrugging these difficult situations off of your shoulders can increase the likelihood that they will happen and the consequences that you will most likely suffer because of them. As a matter of fact, the most practical way to deal with these unexpected circumstances is to consider the risks and be prepared when they happen as well as after they strike. That's why it is important that you have atleast the basic list of Philippine emergency numbers in mind.
Here in the Philippines, more than 120,000 road accidents were reported in 2019 alone. And a huge number of these came from private car accidents. Many of the fatalities include the damage to property and loss of life of the people involved in the accident. With crises here and there, it is crucial more than ever to understand the importance of emergency preparedness and the steps you can take in order to ensure your own safety and your family as well both inside and outside your home.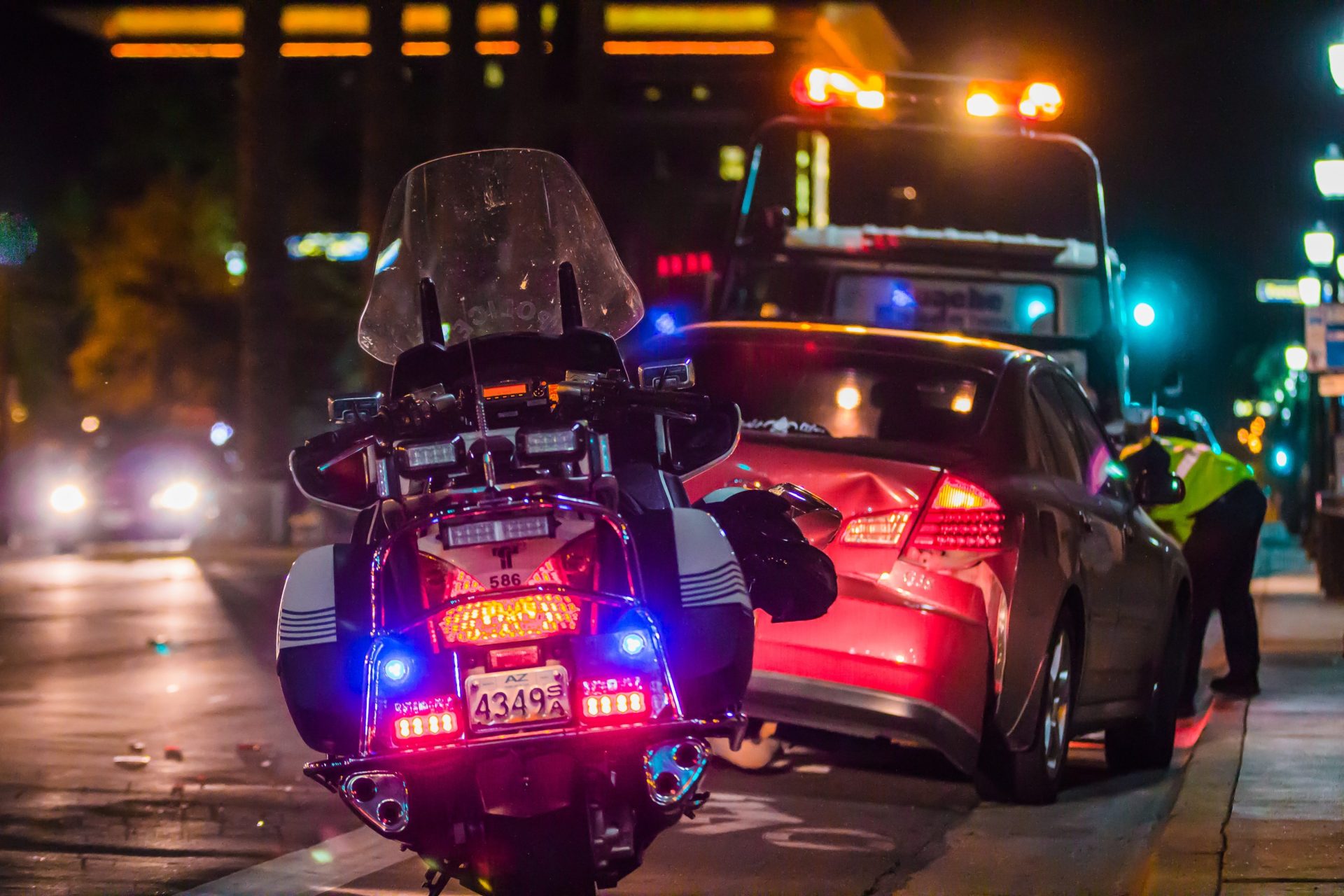 With so many uncertainties looming around us every day, emergency preparedness should be taken seriously.
Emergency preparedness can come in various shapes and forms but the foremost is having a hand to come to your rescue when a disaster occurs. This means having within your reach a list of emergency numbers from different local government units. Here are the government units and their emergency numbers for your perusal:
Bureau of Fire Protection
If there's a disaster that is common to man as a typhoon is common to a typhoon-stricken as the Philippines, it's fire incidents. As a matter of fact, fire incidents do happen all the time and all the more when the summer is at its peak. Massive fires not only cause damage to properties but also can kill hundreds or worse thousands of lives. In case of fire incidents, here are the direct trunk line numbers of the Bureau of Fire Protection: (02) 8426-0246 and (02) 8426-0219. Bear also in mind that each city and/or municipality has its own local offices of the Bureau of Fire Protection so consider reaching out to your local government unit concerning this.
Department of Social Welfare and Development (DSWD)
Emergencies do not only come in the form of natural disasters. It could also be accidents involving the life of children, women, the elderly, persons with disabilities, and families in crisis or at risk. This is where the Department of Social Welfare and Development (DSWD) comes into the picture. They are mandated by the law to aid and administer social welfare programs designed to better the life and condition of the most vulnerable sectors of society. In emergencies where children, the elderly, and women are abused, the Department of Social Welfare and Development will rescue them. In case of such emergencies, you can contact them through this number: (632) 931-8101 to 07. They also have field offices nationwide. Each field office has its own contact numbers as well so feel free to check the field office near you through this link.
National Disaster Risk Reduction and Management Council (NDRRMC)
From warning signals to responding to emergencies, evacuations, public education, rescues, rehabilitation, and communication, the National Disaster Risk Reduction and Management Council (NDRRMC) do it all. It is an agency that works closely with the national government and local government units to come up with plans on how to prepare before natural disaster strikes and respond to the casualties after the natural disaster occurred. To reach them during emergencies, here is their trunkline: (02) 8911-5061 to 65 local 100. For the operations center, contact the following numbers: (02) 8911-1406, (02) 8912-2665, (02) 8912-5668, and (02) 8911-1873.
Department of Public Works and Highways (DPWH)
For vehicular accidents in various expressways, the Department of Public Works and Highways (DPWH) can help you. If you also need road assistance or your community is having major problems with the flood control systems, do not hesitate to call their emergency numbers: (02) 5304-3000 and 165-02. You can also contact the following numbers if in case you are needing assistance or you encountered an accident in one of the major expressways in the country.
North Luzon Expressway (NLEX)
Hotline: 1-35000
Trunk line: (02) 8580-8900
South Luzon Expressway (SLEX)
Hotlines: (02) 5318-8655, 0999-886-0893 (Smart), and 0917-539-8762 (Globe)
Subic-Clark-Tarlac Expressway (SCTEX)
Hotline: 1-35000 and 0920-96-SCTEX (72839)
CAVITEX
Hotline: (02) 165-8888
Trunklines: (02) 8683-8001 and (02) 8683-8002
Philippine National Police (PNP)
The Philippine National Police (PNP) functions as the enforcer of the law. They also maintain peace and order in the entire country and make sure that public safety is upheld. And so if you encounter crimes, robberies, fights, or anything that disrupts public safety, you can reach the Philippine National Police through its complaint action center hotline: +63 (8) 723-0401 local 7491.
Manila International Airport Authority (MIAA)
As part of its function, Manila International Airport Authority (MIAA) ensures that it is able to provide every Filipino as well as foreigners coming in and out of the country with safe and efficient airport facilities for domestic and international air travel. This agency is in charge of overseeing the movements of all airports in the Philippines. Of course, emergencies do happen in airports as well. If you have concerns with your air travel, contact MIAA via these numbers: 8877-1109 / +63 2 8877-1109, 8877-7888 / +63.2.8877-7888.
Department of the Interior and Local Government (DILG)
The Department of the Interior and Local Government functions to strengthen the local government units and ensure that they do their responsibilities to their constituents. Concerns that have something to do with local government units be it the execution of the projects that will benefit the entire community and/or delivery of basic services to the communities, reach out to DILG's office through this trunk line number: 8876-34-54.
Conclusion: Emergency Numbers in the Philippines
Emergency preparedness is all about taking preventive measures to reduce the effects of damage that natural disasters or emergencies can affect you. The goal is to lessen the impact of the said emergency on your life and enable you to create a plan that will maximize the resources you have when an emergency occurs. For instance, you should have an at-home checklist where emergency kits and non-perishable food supplies are prepared and secured at all times. In this way, you will survive just in case help from the national or local government will not come as soon as possible.
Even on your vacation homes, you should also keep emergency kits with list of emergency numbers. It is fun to relax in your condos in Tagaytay, condos in Baguio, condos in Boracay, and other leisure destinations, but it is more pleasant if you are prepared for crises or other unforeseen situations while on vacation.
Above all else, emergency hotlines in the Philippines must be within your reach. With the advancement of technology, help can come at the most immediate time. Memorizing them will help save your life and the life of other people who happen to be with you in the same emergency situation. Moreover, having these numbers promotes compassion and empathy, especially in situations where you do not know what to do. Dialing these numbers will direct you to professionally trained dispatchers who can give you instructions during life-threatening circumstances. So make sure you know these hotline numbers. Prevention is always better than cure as they say. This is what emergency numbers are for.
READ NEXT ARTICLE: MUST-KNOW: NEW NUMBER CODING SCHEME