BLOGS
New Year's Eve: Things to Prepare
It's critical to plan beforehand to make the New Year's Eve party memorable.
It's critical to plan beforehand to make the New Year's Evememorableble one. You must plan every aspect of your New Year's Eve celebration, from the menu to the decorations, whether you celebrate with a partner, a small family, or friends. We have compiled the most crucial details for New Year's Eve party planning and, on top of that, we offer some New Year's Eve party ideas as well as inspirations for New Year's Eve theme parties to ensure that the party planning between Christmas and the New Year goes well.
Why Do We Celebrate New Year's Eve? The Importance of New Beginnings
It serves as more than just an occasion to get dressed up and go out; for many, it represents a fresh start. It's the ideal time to accept change and difficulties while letting certain things go of the past. Because most of us have changed over the past 365 days, New Year's Eve also provides an opportunity to look back on the previous year.
Therefore, when we celebrate New Year's Eve, what we're actually celebrating is the good improvements we've made and the opportunity for a fresh start. The promise of becoming happier and healthier is represented by the start of a new year, not because of any magic that occurs when the clock strikes midnight on December 31st, but rather because a mental reset is intrinsically possible at the change of the calendar year.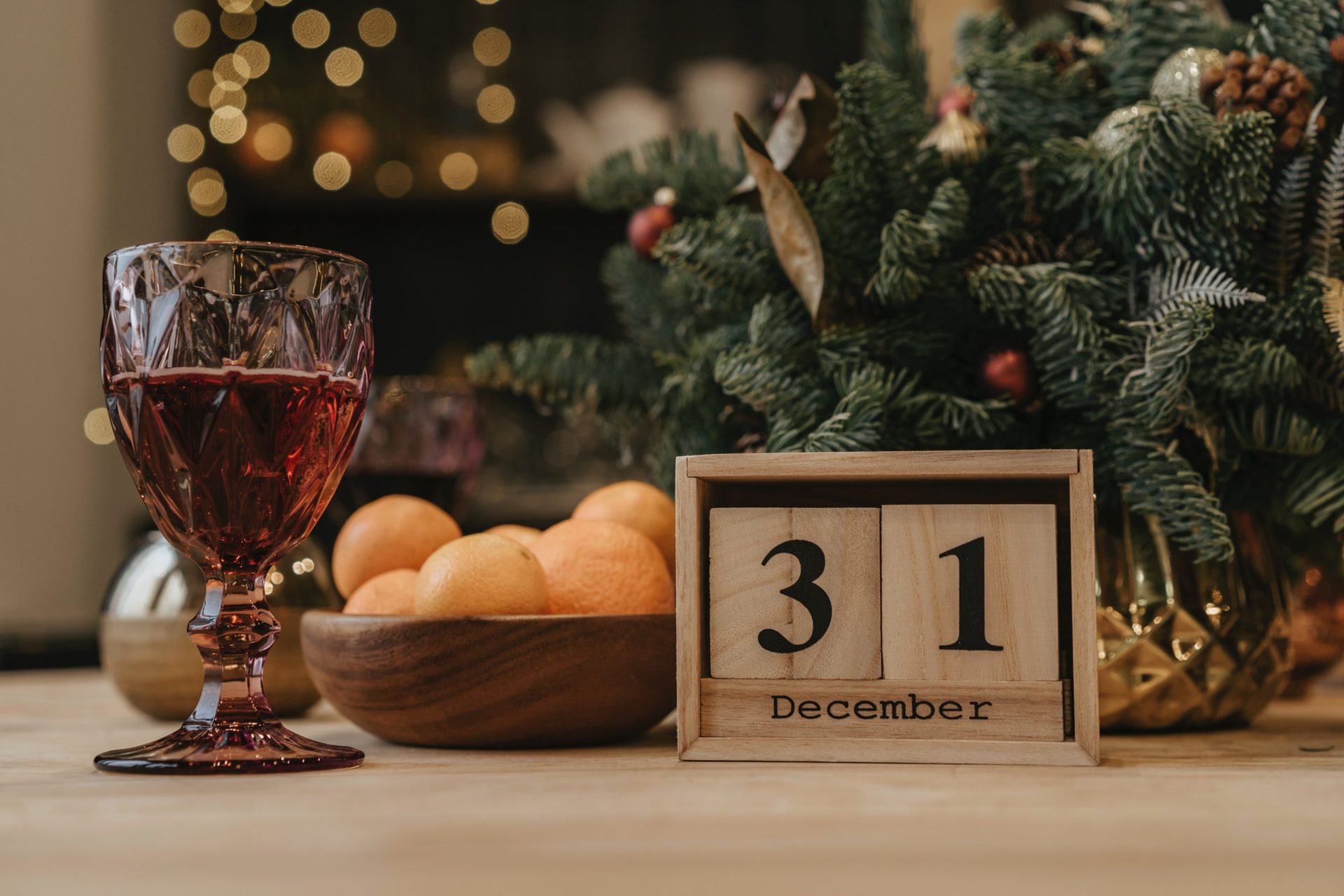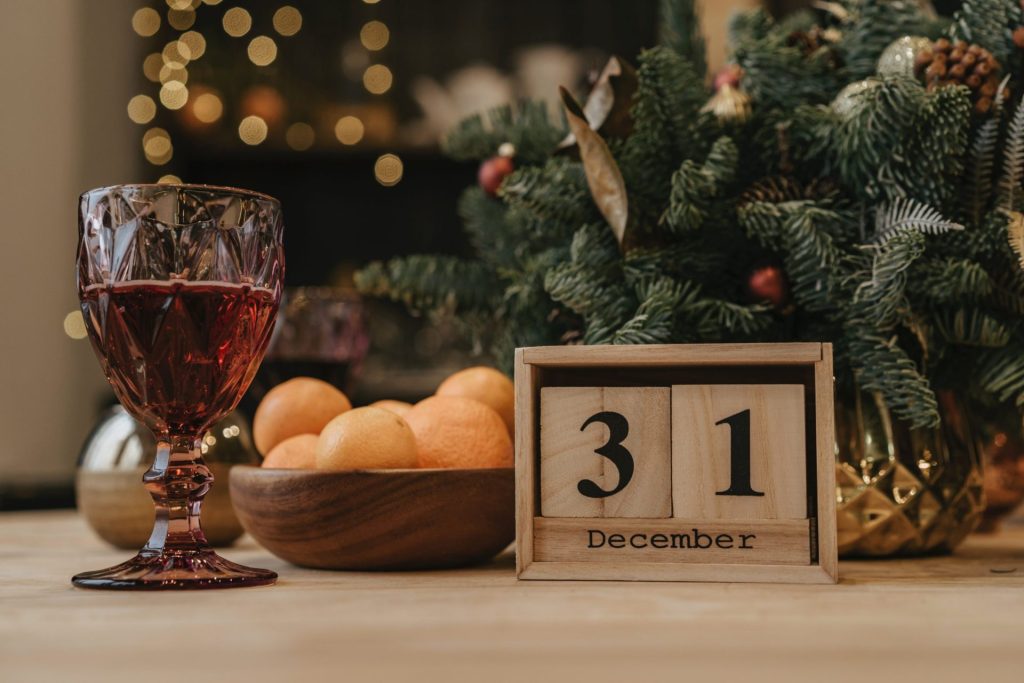 If your family wants to have new year celebrations outside your home, imagine being surrounded by more than 35,000 pine trees, a stunning view of Tagaytay, and villas with Swiss architectural influences. Crosswinds Tagaytay by Brittany Corporation offers a range of luxury houses and lots for sale, luxury condominiums for sale, and lots-for-sale assets that are worth your future investments.
New Year's Eve Party Ideas and Planning Tips
New Year's Eve Party Ideas
When it comes to New Year's Eve party planning, choose a party idea or theme. Choose a theme that fits your party's style and budget because it will influence your food, beverages, and decorations. Your countdown to the New Year will be memorable thanks to these party suggestions.
Throw a New Year's Eve party at home for a cozy and enjoyable occasion: When you go out on New Year's Eve, it can feel frantic because of the enormous crowds and transportation problems. However, a gathering in your house can encourage you to come up with original party-planning ideas without nearly as much worry.
Rent a Location: This year, throw a huge New Year's Eve party at a venue or private space. If you didn't host a holiday party around Thanksgiving or Christmas, this is a terrific alternative. You should start arranging your party shortly after Thanksgiving and send out invitations by the third week of December because you'll need to send New Year's invitations for this shindig.
Wellness Party: Hold a wellness party to concentrate on your New Year's celebrations! Family and friends can engage in activities that support their mental and physical health while eating wholesome foods. This is a fantastic and easy way to send guests home with a list of your favorite recipes, teach a few yoga poses or both.
Family Pajama Party: Gather the family for a night in with some popcorn and a few of your favorite movies. Hosting a comfortable family pajama party is a terrific idea since you've probably received pajamas as gifts for Christmas. A festive snack bar can be put up, and blankets can be placed aside for a peaceful countdown with your loved ones afterward you all may watch the fireworks displays outside of your home.
Midnight Supper: Ring in the New Year at midnight through a feast! After hosting a cocktail hour, assemble loved ones for a special midnight supper. Don't forget to provide coffee with the dessert.
Cocktail Party: If you already have plans to erect a grand bar, focus on throwing a stylish cocktail party! Create your own concoctions or celebrate with traditional New Year's Eve beverages. Use our resource on cocktail party themes and ideas to learn useful advice.
Backyard Bonfire: You may still move the celebration outside with a backyard bonfire, despite the expected frigid weather. Hot chocolate and s'mores can be served along with a small dessert bar. You can gather some blankets and pillows and keep the fire going to keep your guests warm.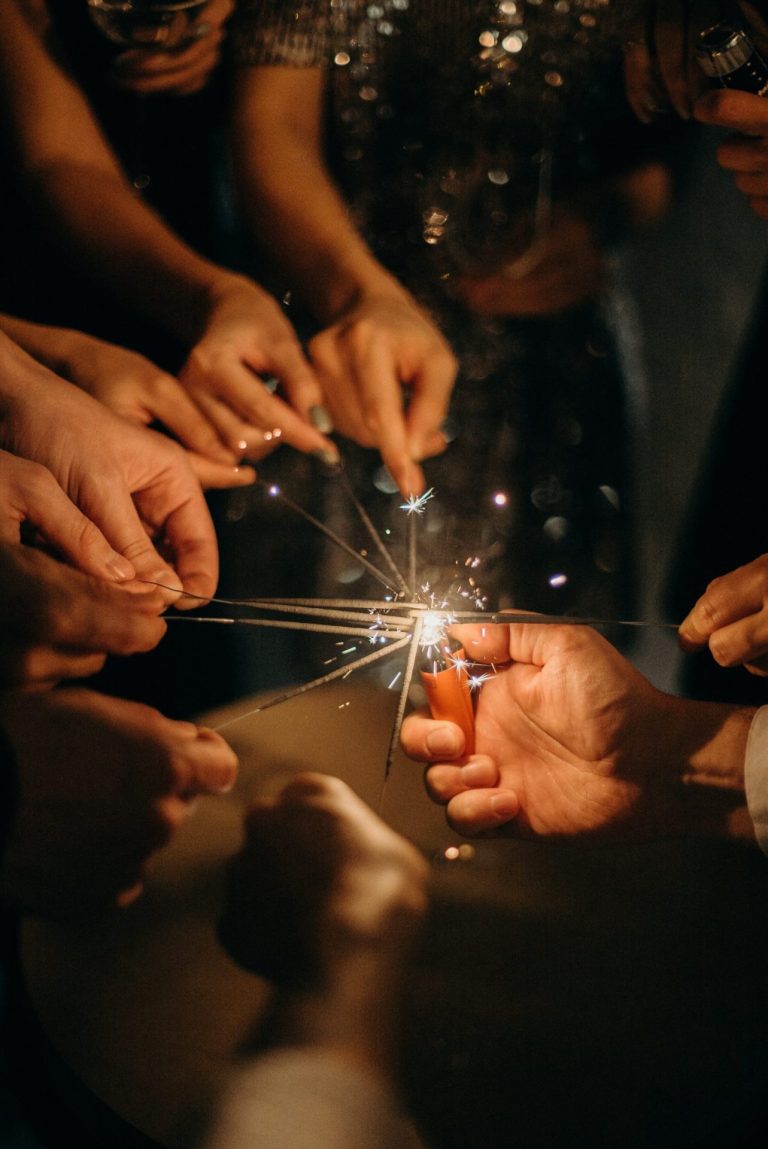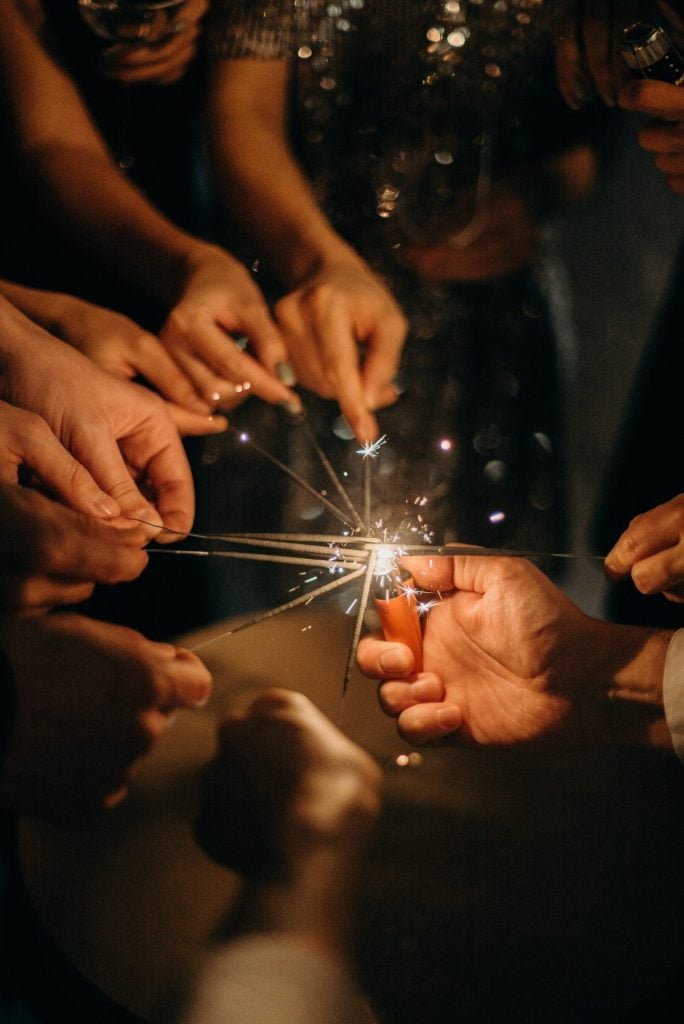 New Year's Eve Food and Drink Ideas
When coming up with food and drink ideas for New Year's Eve, balance inventiveness with simplicity. Offer your guests great dishes that are quick to grab and don't require much serving in place of a multi-course meal. A bar with three to four drink recipes can also be set up, or you can let visitors mix their own drinks.
Create a Special Drink Bar: Whether you're offering alcoholic or non-alcoholic beverages for New Year's Eve, creating a unique drink bar is a great idea. Drink add-ins, signs with humorous sayings, and drink recipes can all be used to customize your bar area. To encourage customers to drink water, you might also have a water bar with a variety of fresh fruits.
Prepare Small Bits: For your New Year's Eve celebration, choose a menu of finger appetizers and small bites since you probably ate a lot of heavy food over Thanksgiving and Christmas. Easy-to-eat foods make less of a mess and keep you away from the kitchen.
Create a dessert bar because sweet comes after savory! You can set up a dessert bar in addition to preparing a selection of little nibbles for your visitors to enjoy. To make cleanup easier, pick desserts that can be made in miniature portions. Cake pops, tiramisu in champagne glasses, mini pies, mini parfaits, or an ice cream bar with toppings are all common party fare for New Year's Eve.
Ask Guests to Bring a Dish: By asking visitors to bring a dish, you can also save money. This is a simple and inexpensive approach to cutting money when preparing your food for New Year's Eve. Just make sure to note this on your party invitation so that everyone knows what's going on.
New Year's Eve Party Decoration Ideas
One of the most exciting parts of party planning is decorating for the event. To reduce your workload the day of the party, you and a friend can work together to decorate as much as you can the day before. In order to create a happy and festive atmosphere, the decorations for the evening should be bright and shiny. Don't feel obligated to overspend if your money is tight.
Signage and balloons: Add a variety of gold and silver balloons, banners with New Year's phrases, and hangable garlands to your party decorations. Additionally, you can reinforce fresh starts by using custom canvas prints to display Happy New Year messages throughout your celebration.
Metallic decorations: The theme of New Year's Eve is glitz and glamour. Use plenty of metallic decorations on the walls and in and around your table setting or bar area to give your party an edge. To further illuminate your sparkling decorations, you might hang lights at your party.
Noisemakers: A New Year's Eve celebration wouldn't be complete without offering visitors noisemakers for the countdown to the new year! You can set up a small table with blowouts, party horns, and confetti poppers that coordinate with your celebration's color scheme. As New Year's Eve approaches, distribute sparklers one at a time to maintain safety.
Hats and props: Make your party more interesting by giving attendees party hats and props that are ideal for taking pictures all night long. Top hats, paper glasses, paper champagne glasses, and masquerade masks are common props.
Wish Jars – Last but not least, your celebration should have a mechanism for visitors to share their feelings about the New Year through wish jars. Mason jars that are used as "wish jars" can be decorated and placed all over your party setup. In any of the wish jars scattered throughout your party, guests are welcome to place small pieces of paper with their New Year's resolutions on them.
Selfie Frames: You don't have to spend a fortune renting a photo booth to capture the entire New Year's Eve celebration. Create your own photo booth instead, and place it in a wecute selfie frames and a backdrop, like wrapping paper or nd a backdrop, like wrapping paper or some balloons.
Last but not least, remember to organize New Year's Eve party activities like karaoke, Pictionary, or guessing New Year's goals! Setting aside inclusive games and activities that create lasting memories will keep your guests occupied. If you're going to a New Year's Eve party, don't forget to give the hostess a personalized Happy New Year card to wish them luck as they ring in the new year.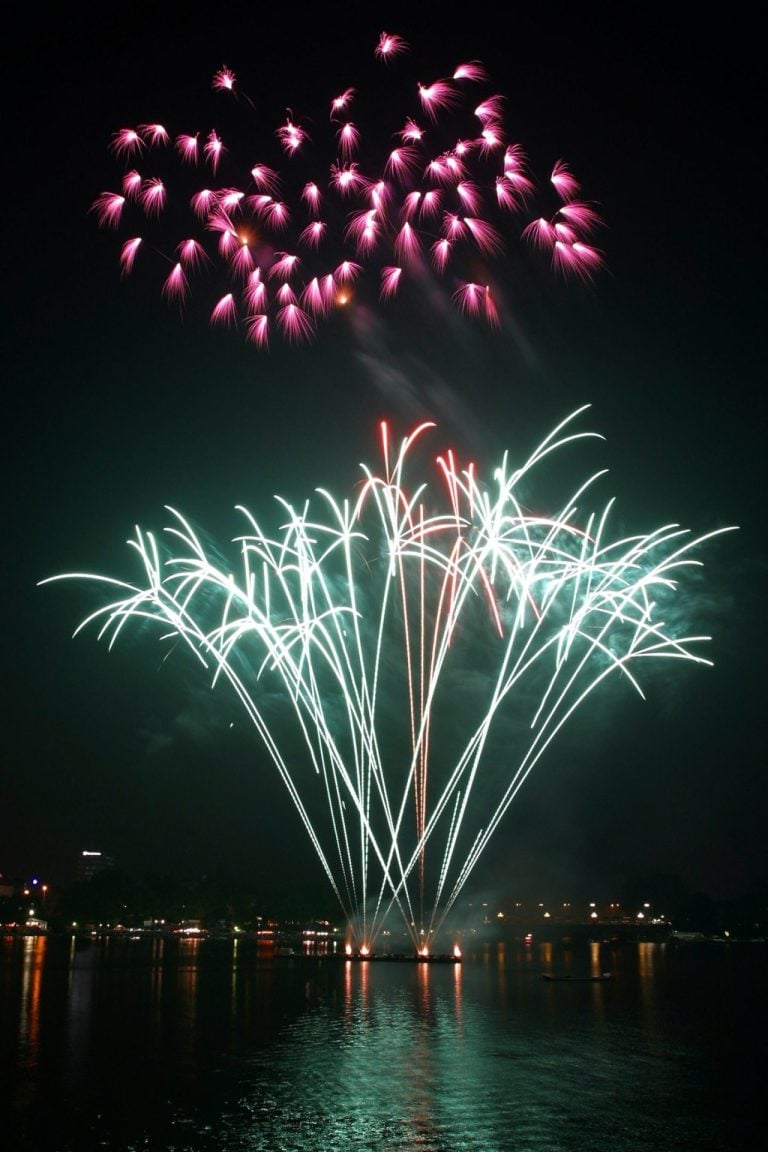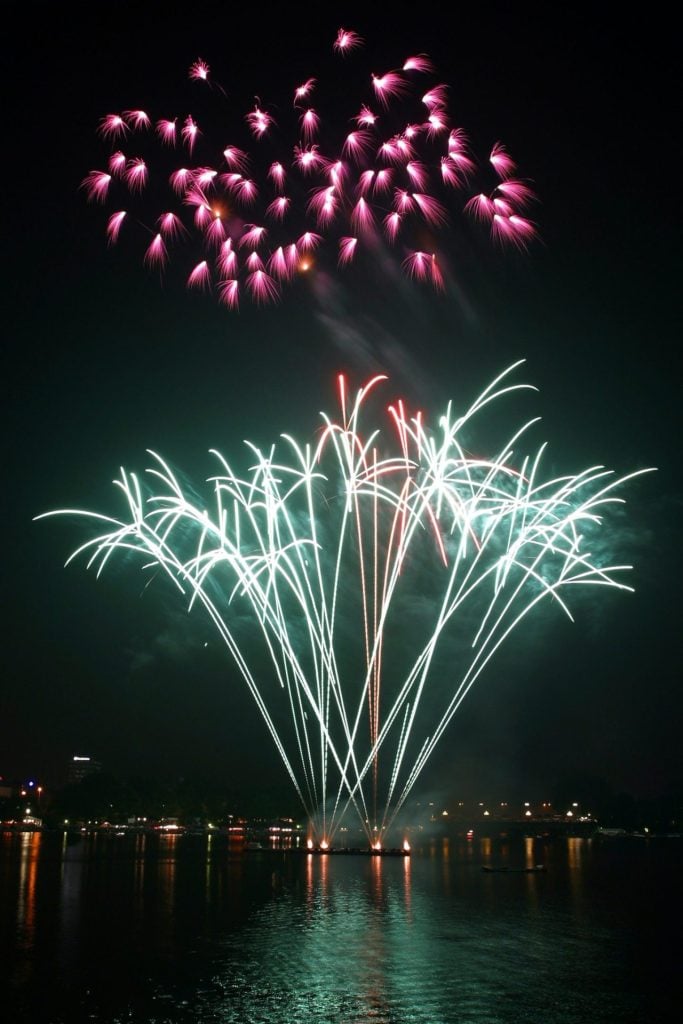 Family-Friendly Ways to Celebrate New Year's Eve
The holiday season ends on New Year's, and by then, most of us parents are worn out. However, ringing in the new year with our kids can be easy, affordable, and a lot of fun. It might even turn out to be your family's favorite holiday because there are so many opportunity to create special and enduring memories.
Do a New Year's Eve Countdown…Only Earlier

There is nothing quite like the countdown to the new year, and both youngsters and adults get thrilled about it. Of course, the majority of children go to bed considerably earlier than midnight. Despite that, you may still count down to the new year with them. Even at 7 or 8 o'clock in the evening, it's midnight someplace in the world.

You may watch animated New Year's Eve countdowns on Netflix with your family. There are several kid-friendly options. A video of the ball descending in Times Square can be found on YouTube. Remember to drink some sparkling cider!

Have a Kid-Friendly New Year's Eve Party

Kids enjoy parties, and a kid-friendly New Year's Eve party is simple to put together.

Make sure to buy some sparkling grape juice or sparkling cider for your new year's celebrations. Even disposable champagne glasses are available (use glass ones at your own risk though!). Children also enjoy blowers and other noisemakers. It's also enjoyable to get dressed up with sunglasses and caps bearing the new year.

Create New Year's Resolutions as a Family

Because many of us make resolutions we know we won't be able to keep, they occasionally acquire a poor rap. But New Year's resolutions don't just have to involve making lifestyle adjustments or reaching goals. When making New Year's resolutions with your children, you can discuss bigger, more real changes like being more patient, and kind, and making more time for having fun and spending time together.

Together, making resolutions can be a reflection period. A good question to ask your kids is, "What do you enjoy doing with me? Which activities would you wish to engage in more of in the year beginning? "Ask your children what achievements they are most proud of and what they hope to accomplish in the future.

Have a Family Slumber Party

Even if they try, it's unlikely that your kids will be able to remain up until midnight. But having a family sleepover on New Year's Eve is a fantastic way to let them stay up longer than normal and do something special.

Gather some delectable munchies, drape sleeping bags over your living room or bedroom, and start the party! You are welcome to stay up late, indulge in your family's favorite snacks, open gifts, and deck yourself out in New Year's attire. Kids always treat any change from their normal routine as a memorable occasion that they will remember for the rest of their lives.
Suggested Read: Why Spend Your New Year In Tagaytay
Suggested Read: New Year's Resolution For Your Home
Suggested Read: Christmas Eve Preparation Checklist
Suggested Read: Christmas Day Preparation Checklist
Suggested Read: How To Host An Online Party