BLOGS
Why live within a pine tree forest?
Crosswinds Tagaytay: an Exclusive Enclave to top off Your Luxurious Living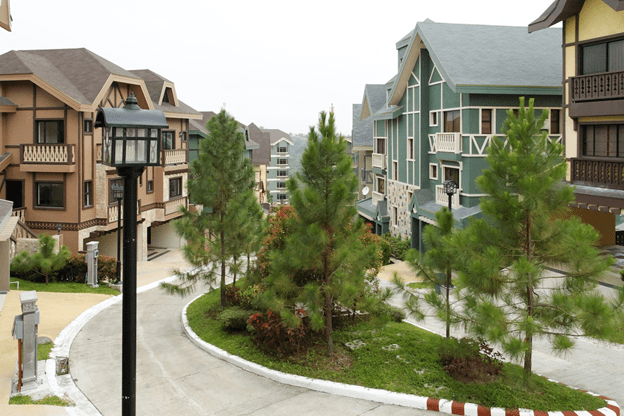 A coveted address and the breathtaking view of a pine tree forest make Crosswinds Tagaytay one of the premier destinations in the South. Being a master-planned community, Crosswinds Tagaytay continually assures both exclusivity and accessibility to its guests and owners.  This 100-hectare Swiss-inspired enclave consists of fine restaurants, attractive recreational areas, and private residential developments– luxury condominiums, luxury lots, and luxury homes. The exceptional development of Crosswinds Tagaytay takes pride from its developer Brittany Corporation, the pioneer and the prominent company in offering luxury-themed communities. It truly has been an exquisite place to dine, live and relish in the luxury of life.
Why Should You Choose To Live Within a Pine Tree Forest?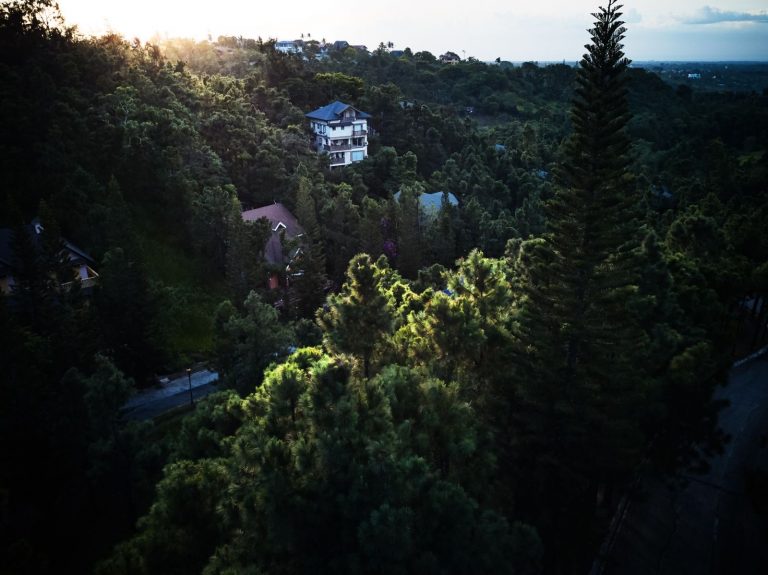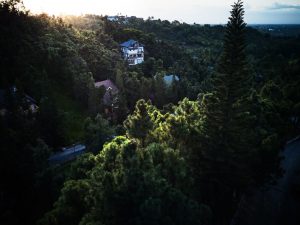 Here are some of the reasons why this master-planned community in Tagaytay makes itself one of the grandest investment choices to top off your luxurious living:
Crosswinds Tagaytay Resort Suites is the only Pine Tree Estate in the South.
Crosswinds Tagaytay is located in one of the most popular destinations in the South, which is Tagaytay
The distinctive architecture of Crosswinds Tagaytay
The Pine Cone Trail within a pine tree forest at Crosswinds Tagaytay
Crosswinds Tagaytay Resort Suites is the only Pine Tree Estate in the South
With over 20 years of continuous development, Crosswinds Tagaytay remains to be the only pine estate in the South. Approximately more than 35,000 pine trees are nestled within this 100-hectare rolling terrain community. Create luxury moments, enjoy great views, and indulge in pine-scented mornings that last all day long only in the pine tree forest, Crosswinds Tagaytay.
Crosswinds Tagaytay is located in one of the most popular destinations in the South, Tagaytay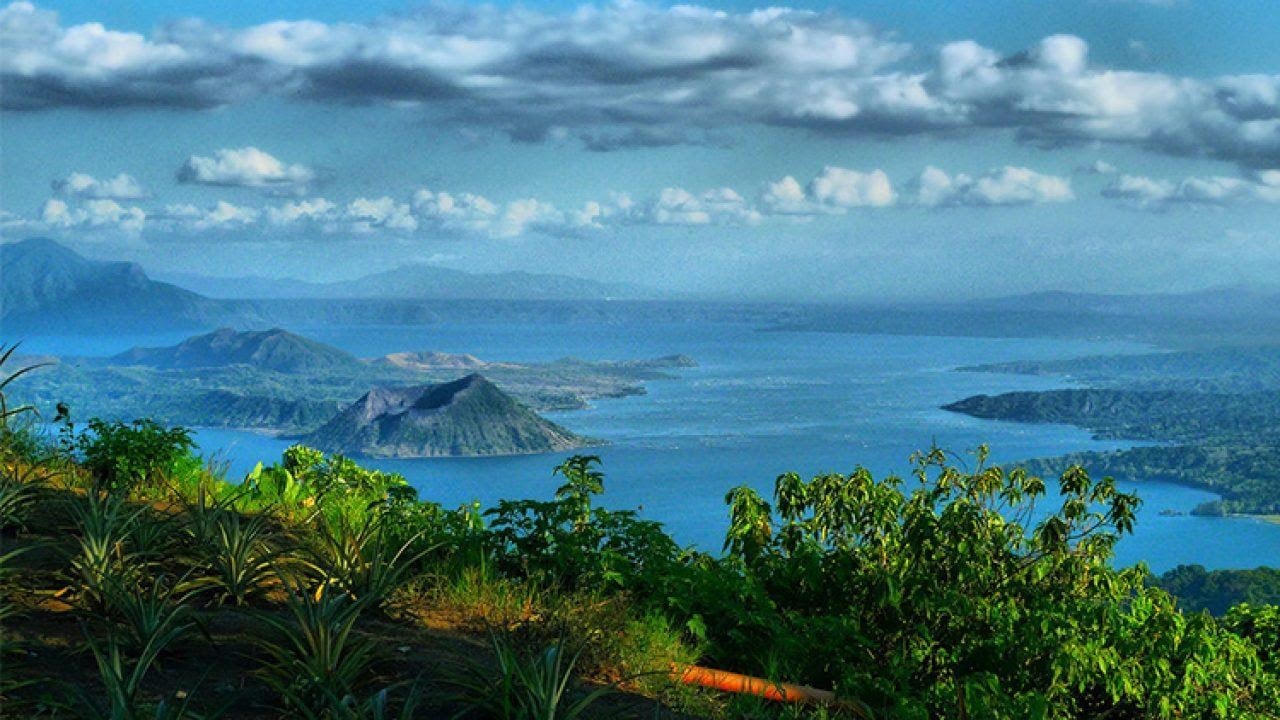 Crosswinds Tagaytay is located along Tagaytay-Calamba Road, Tagaytay City. A community that fully sits in Tagaytay, Cavite– a great factor why it should be considered an option for your luxury home. In just an hour of travel from the Metro, you can enjoy the country's second summer capital.
There are four major roads that allow you to access the city namely South Luzon Expressway (SLEX) Sta. Rosa Exit , Emilio Aguinaldo Highway in Cavite, Batino Exit via Calamba-Tagaytay road and Silangan Exit via Casile road in Laguna. Apart from the location, its view of lush hills and cool breeze proves that Tagaytay is a perfect place to retire, take a vacation, or drop by on weekends.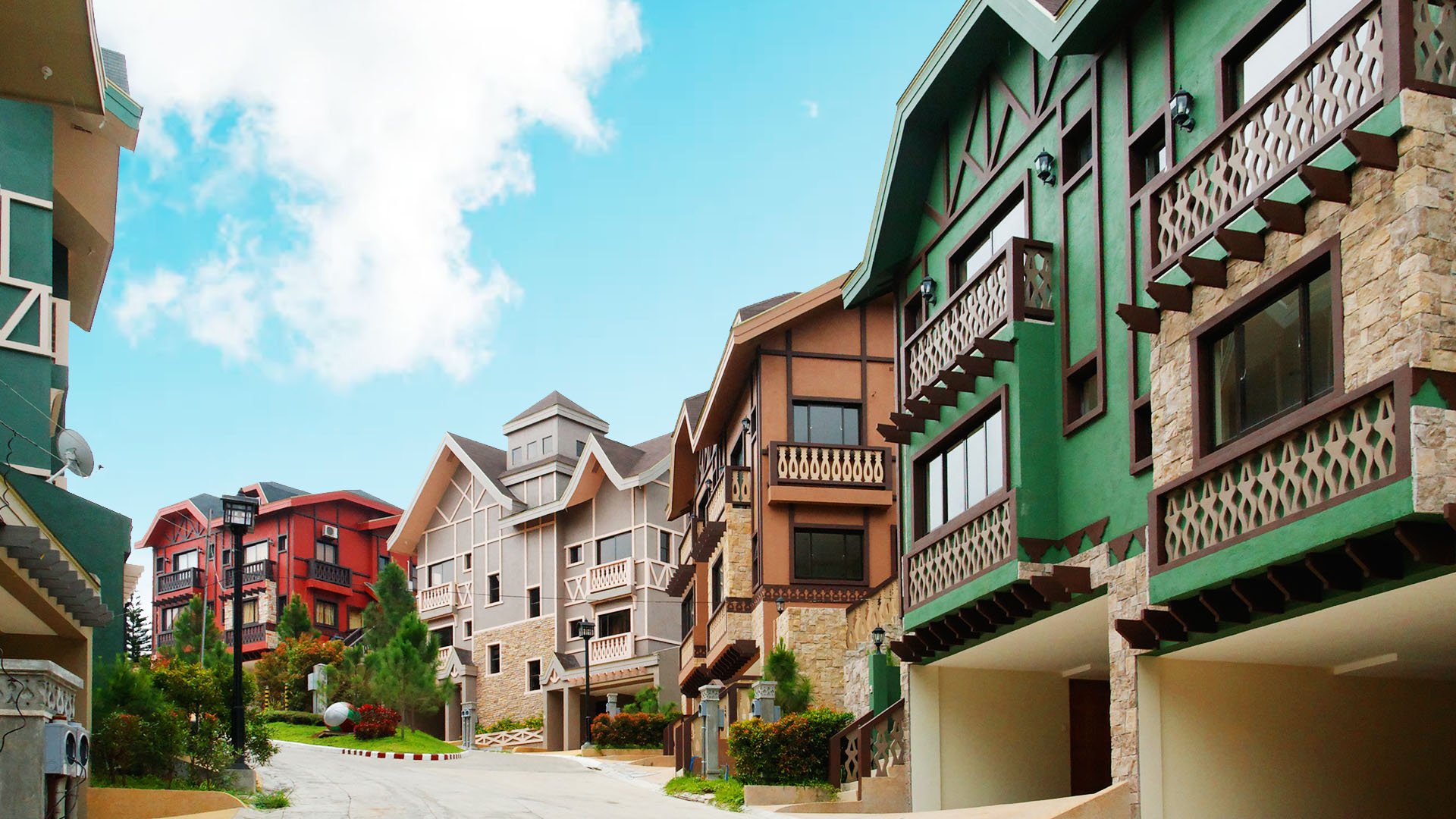 The Distinctive Architecture of Crosswinds Tagaytay
Taking inspiration from the luxurious Swiss Living, Crosswinds Tagaytay shows off a unique architecture. From luxury condos to luxury homes, Crosswinds Tagaytay made sure to capture and boast the elegance of Switzerland. The luxury house and lots in this exclusive enclave indeed added to the picturesque character of the community. Providing the luxury living you deserve, Crosswinds Tagaytay offers not only the highest in terms of comfort but fulfil the lifestyle desire of its residents.
The Pine Cone Trail within a pine tree forest at Crosswinds Tagaytay
Aside from being the only pine estate in the South, Crosswinds Tagaytay is also remarked as the only high-end recreational spot with a Tagaytay address. Crosswinds Tagaytay built a series of commercial establishments, picnic parks, and photo-perfect places called The Pine Cone Trail.
Listed below are some of the commercial establishments you should visit inside Crosswinds Tagaytay:
Crosswinds Tagaytay Trail
Coffee Project Crosswinds Tagaytay
Cafe Voi La
Trone Giant Chair
Lucent Stone Pillars
The Ruined Project at Crosswinds Tagaytay
Alpine Greens
NAPA at Crosswinds Tagaytay
This trail starts from the Bern Windmill, a perfect place to take your first photo in Crosswinds Tagaytay. The Bern Windmill is a giant windmill located at the entrance. In the same structure is Coffee Project, a well-known coffee and pastry shop franchise in the country. Coffee Project is a perfect mix of classy, rustic interior, and tasty coffee.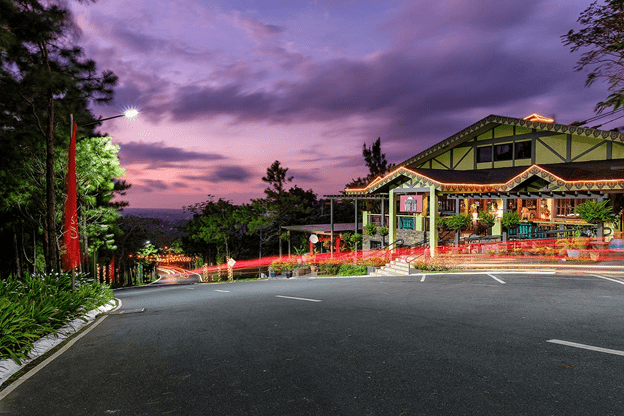 The next Stop is Cafe Voi La. The perfect place to dine any time of the day. Enjoy Cafe Voi La's flavorful food and indulge in its luxurious ambiance.
Relish moments with fresh, pine-scented air while taking steps on the path walks in the side to reach Trone Giant Chair. Taken from Swiss inspiration, Trone Giant Chair is one of Crosswinds Tagaytay's picture spots for its guests.
Another picture spot in the area is the antique-looking Lucent Stone Pillars. A row of concrete pillars shaded by big, old trees.
The Ruined Project gives off a rustic vibe from its international ruined or unfinished design. Wander in the beauty of Crosswinds Tagaytay while having a flavorful meal from The Ruined Project.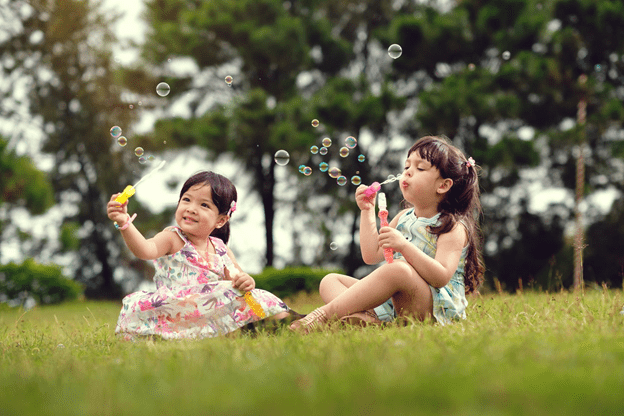 Alpine Greens is an open area with pine tree shades in the corners. An exquisite place to appreciate moments with nature and your loved ones.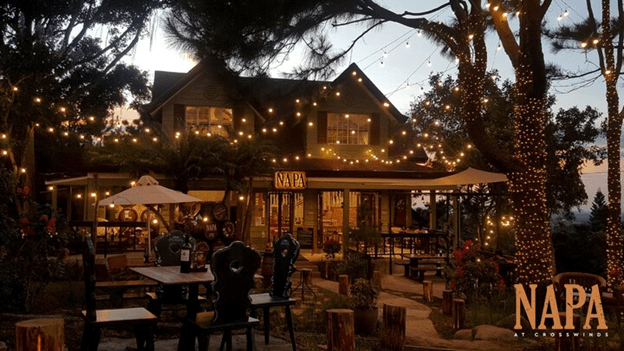 Picnic by: NAPA is an extension of NAPA at Crosswinds where guests can order from take-out menus of NAPA and enjoy it in the picnic tents prepared in the middle of the pine tree forest.
With a great-tasting and aesthetic settings, NAPA has surely captured the eyes and taste buds of its guests. This California-inspired restaurant offers wide variety of food to enjoy any time of the day. Wander on the top of Crosswinds Tagaytay while loving your coffee or wine from NAPA.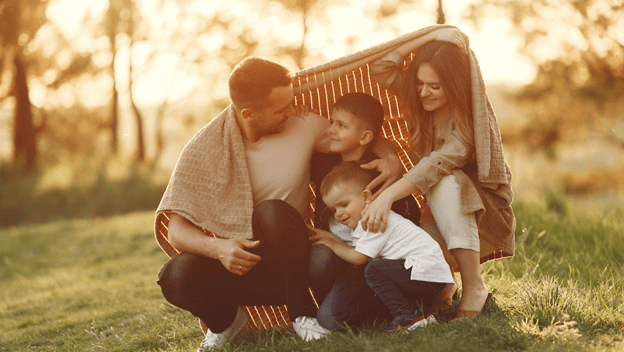 A Tranquil and Secure Enclave
Apart from being a charming recreational area to its guests, Crosswinds Tagaytay upholds its tranquility and exclusivity to its homeowners. Being a place for luxury homes and luxury condos, security and safety is indeed a must. This 100-hectare Swiss-themed community offers a 24/7 security system that strictly implements rules and restrictions within the area. Crosswinds Tagaytay's security system is partnered with Global land Property Management which supervises the maintenance of serenity and luxury of the community. Live in luxury without having to sacrifice your safety, live in Crosswinds Tagaytay.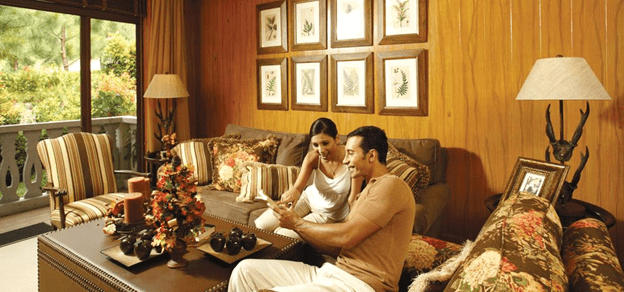 The Luxury Investment List of Crosswinds Tagaytay
Crosswinds Tagaytay offers a wide range of property investments list from condominiums, to lots, and house and lot properties.
We've listed down below these luxury investments that exemplify in showing off high-end quality for homes:
Alpine Villas at Crosswinds Tagaytay
Residential Lots at Crosswinds Tagaytay
The Grand Quartier III at Crosswinds Tagaytay
Crosswinds Tagaytay RFO Luxury Homes
Alpine Villas at Crosswinds Tagaytay
Alpine Villas is a 2.8-hectare mixed-use development rising near the entrance of Crosswinds Tagaytay. This luxury condominium development will unveil 9 mid-rise villas in the style of Swiss chalets. With sizes ranging from 30 square meters to 32 square meters, Alpine Villas is the perfect investment to those who are looking for balanced city life in a pine tree forest community.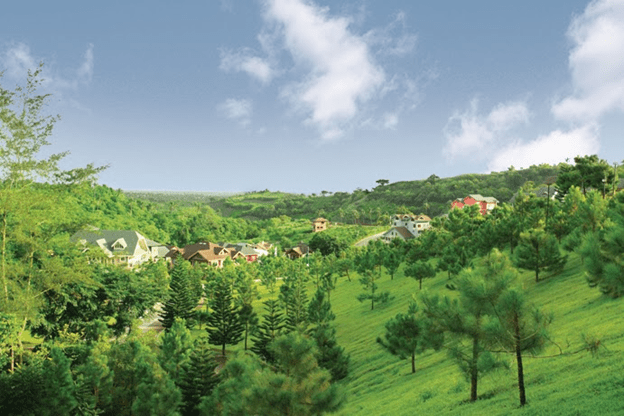 Residential Lots at Crosswinds Tagaytay
Crosswinds Residential Lot is the right investment for those who are eyeing a spot in this Swiss-inspired enclave. Investors can choose between an uphill or a downhill type of luxury lot in this rolling terrain of Crosswinds Tagaytay. They can also choose lots in between the size of 300 square meters to 850 square meters and build their luxury home in the midst of the lush 35,000 pine trees.
Grand Quartier III at Crosswinds Tagaytay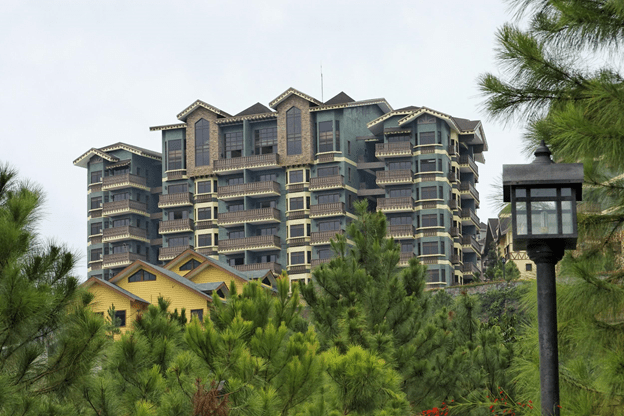 Thriving in the middle of CrosswindsTagaytay is Grand Quartier 3, a single-loaded, move-in ready condominium. This mid-rise luxury development consists of the studio to 1 bedroom type of units in 45 square meters to 67 square meter size range. An ideal place to rest your eyes in the view of the blue sky touching the green pines.
Two-Bedroom Suite
Withing the Crosswinds Resort Suites is the Grand Quartier a Condo-Hotel in Tagaytay City. One of the most famous destinations in Tagaytay City. They offer a two-bedroom suite in the Grand Quartier with a spacious room size that can accommodate a dining area.
Swimming Pool for the Family
Other than rooms, you can find the best swimming pool in Tagaytay City in the Crosswinds Resort Suites. As verified guests, you'll have easy access to the swimming pool, a picnic grove, pine trees, and the entire resort suites right on your doorstep.
Crosswinds Tagaytay RFO Luxury Homes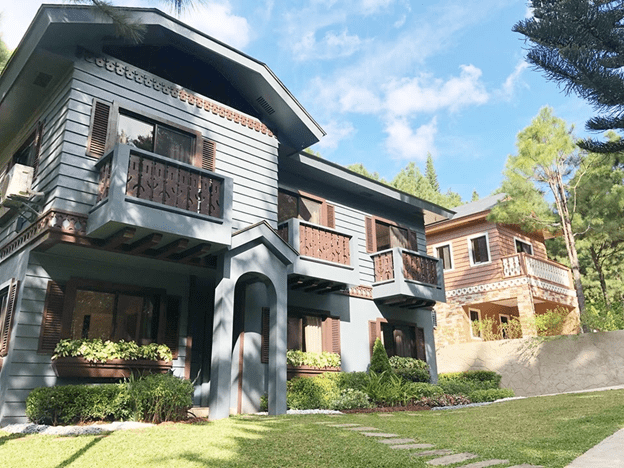 Crosswinds Tagaytay RFO Luxury Homes– Chatelard and Lucerne are both standing on the prime phase of the community. These swiss-inspired abodes are ready to welcome their owners with elegance and charm.
Chatelard is a 5 bedroom, fully furnished luxury home. It has a floor area of 209 square meters and a lot area of 679 square meters. Perfect for grand families who are fond of grand moments together.
Lucerne is a 207 square meter luxury home standing on a 639 square meter lot. This abode is perfect for families looking to start anew. Fill this home not only with furniture but also with precious memories with loved ones.
Lausanne at Crosswinds Tagaytay
Lausanne at Crosswinds is a rolling 24-hectare development located in one of Tagaytay's highest points. This luxury lot development is designed with exclusivity, comfort, and convenience. It consists of residential and recreational areas with enchanting and panoramic views of the Manila City skyline, Laguna de Bay, and the lush hills of Tagaytay. With lot sizes ranging from 322sqm to 596sqm, Lausanne will definitely be a great place to live life at its finest.
The Prominent Developer – Brittany Corporation
Brittany Corporation is a high-end real estate brand owned by Vista Land, the country's largest homebuilder. It is the country's first developer of luxury-themed developments, and its more than 20-year track record in the field has earned it a good reputation. Brittany Corporation has shown exceptional works through its developments in the South. With the inspiration of Different world-class destinations, Brittany has created masterpieces of upscale and luxury homes for its investors. In the master-planned communities of Portofino in Alabang, namely Portofino South, Portofino Heights, and Amore at Portofino, La Posada in Sucat, Georgia Club, Promenade, and Augusta in Sta Rosa, Laguna, and Crosswinds Tagaytay, Brittany offers an excellent assortment of luxury property options.
Living in luxury hits differently when you are in the countryside. Create your own sanctuary in the midst of a pine tree forest without having to sacrifice your proximity to almost everything grand and exceptional. Wake up to cool, pine-scented mornings, dine in fine cuisines and experience sophistication all day long in the exclusive Swiss-inspired enclave of Crosswinds Tagaytay. Find the luxurious property to complete your life of luxury here at Crosswinds Tagaytay.