BLOGS
Sleek Wood Interior Design for Your Home
Are you fond of something natural and ordinary? Or do you want to increase the class and luxurious beauty that never fades from your interior? Then incorporate architectural details crafted from natural wood products in your home!
When talking about elegance and versatility, wood is the perfect material that can enhance the interior, adding texture and a sense of warmth. It can make your piece outstanding, and your room looks extraordinary. So, what are we waiting for? Let's bring the nature vibe inside your home with the wood and gain knowledge through this article!
Why choose wood for your Interior Design?
Wood is timeless! It is a natural material that has been used for ages to produce furniture, traditional wooden floors, and other items that are utilized in homes. Here are a few reasons why wood is one of the most popular in contemporary design and why you should choose it:
Wood Interior Design is not only a choice for a short time but is long-lasting, strong, durable, and adaptable to any aesthetic.
Wood is easy to use, especially for people who are into DIY and professionals.
Wood can be of any type, from ash, pine, teak, oak, beech, mahogany, and so on. See? You can choose from many wood styles to fit your home preference and bring unique appearance and qualities.
Wooden types of furniture are handy. They don't need specialized mastery or tools and are easy to travel and construct if necessary.
These qualities of wood, along with its soft and inviting appearance, make it the ideal choice for interior design and decor in the contemporary style. Wood has become more frequently used in contemporary design over the past several years as the biophilic design has become more popular in interior decorating and environmental issues have gained relevance.
Although, there are lots of materials now that became popular in-home design, still, wood can never fail you because it enhances a room's interior and adds a modern touch while being aesthetic to your look.
Suggested Read: Why wood is so popular for contemporary interior design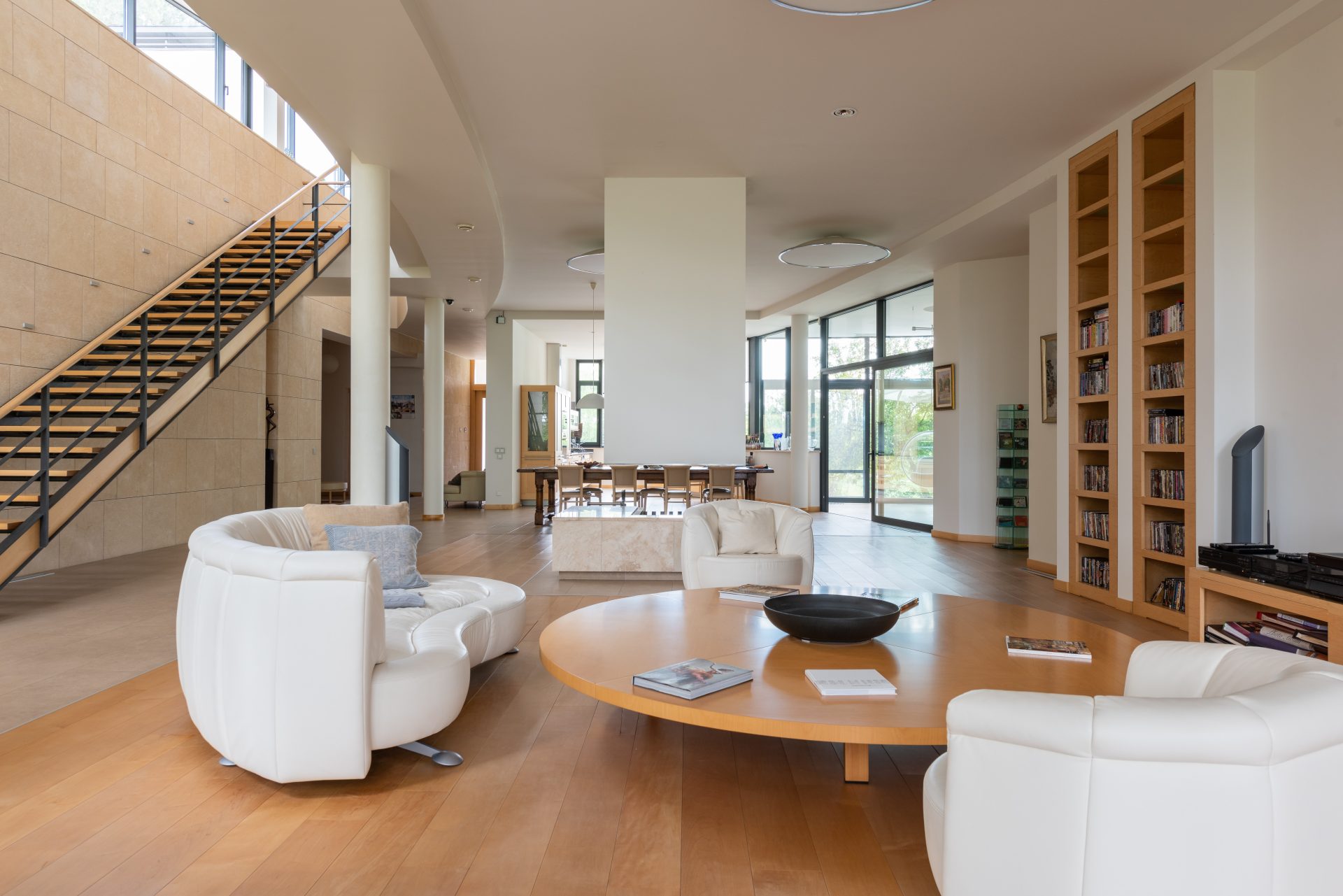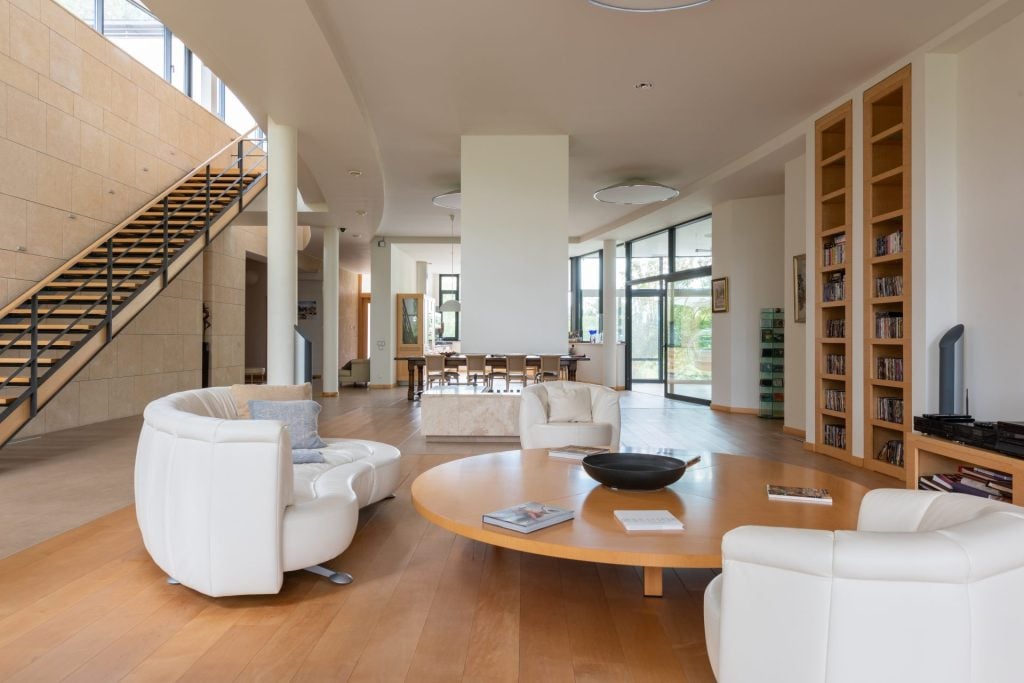 Benefits that wood offers to interior design:
Eco-friendly

Unlike other decorative materials, wood is a natural material that prevents harm to the environment. Wood has amazing insulating capabilities, thus, incorporating it into your home will ensure space is cooled or heated nicely. Also, it can muffle loud noises, which makes it a healthier environment for your mental health.

Durability
Wood is a beautiful natural material with lovely textures and muted colors. One of the more durable and inexpensive natural materials is wood. Hence, wood is the ideal material for every domestic or commercial room. Look at the luxury condo Baguio, it has these homey and classic touches. If treated properly, wood is a sturdy material that may be utilized in humid environments such as bathtubs, spas, and kitchens.
Versatility
Although, the house's interior design with wood is seen as aesthetic, be amazed that you can also use it in a variety of ways, thanks to its versatility! You will be able to give a place charm, coziness, and an earthy feel. Wood is a fantastic material for flooring, cladding, and decking according to many modern designers. It can transform your space into an attractive retreat!
Not only that, but you can also quickly paint the wood surfaces of your home with brilliant colors with this material which can enhance your interior.
Affordable
Wood is a perfect option for homeowners who want to be cost-effective with their interior design yet want it to look elegant. When you want to add contemporary flair to your bathroom's neutral colors or make a statement wall in your dining room, wood can do it without using a lot of material, and it's also quick and simple to install.
Source of creativity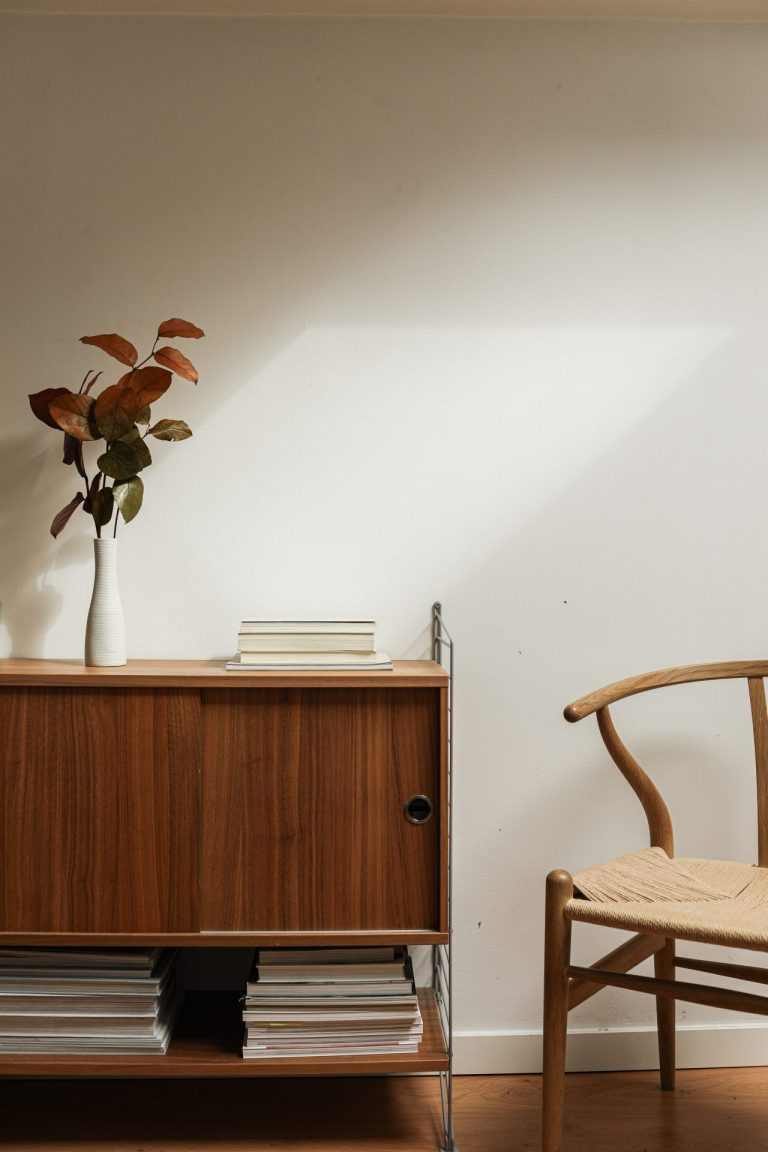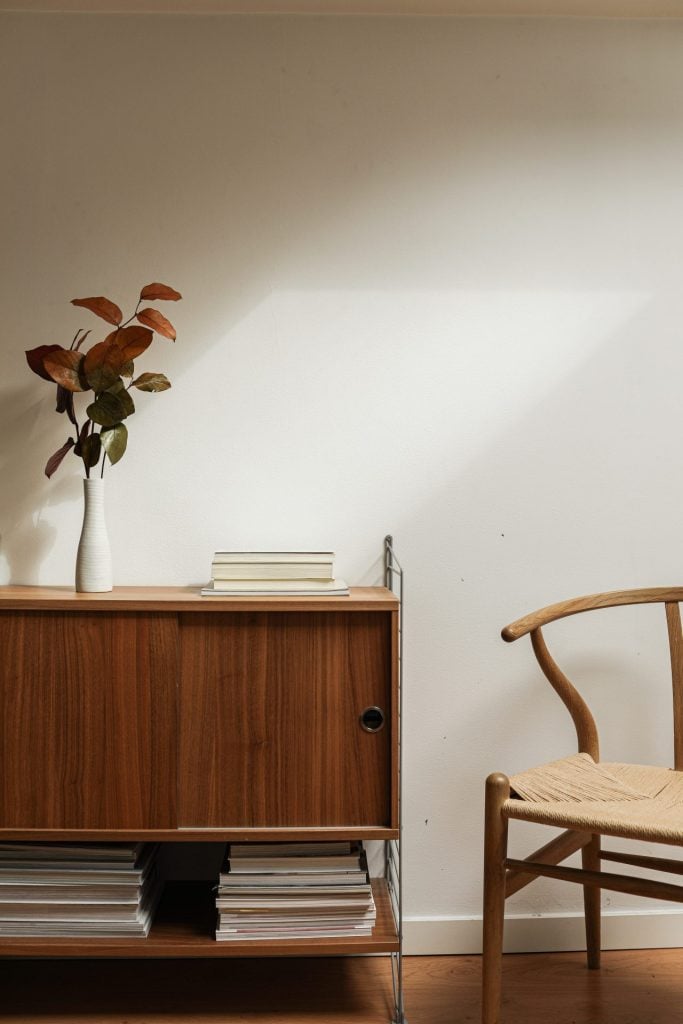 For your interior design, the use of wood can assist you in thinking creatively! The wood can still be fashioned into several forms and features that can highlight its subtleties and charm even if you choose not to modify it. Wood is the ideal material to complement any design, color scheme, and style.
Health benefits of wood:
It reduces stress.
We frequently endure stress related to our jobs, finances, or family. So as not to hasten stress due to poor home design, why not attempt incorporating wood to do so? According to research, including wood and other natural elements in our structures can help us feel less stressed and promote mental wellness. It can be beneficial for our health to bring nature within through exposed wood and other natural materials.
It provides a healthy environment.
Perhaps you were unaware that the materials used to build houses had an impact on us. So, to prevent interior design discomfort, be aware that using wood for ceilings, furniture, or fittings or exposing structural timber inside a structure can promote a healthy indoor environment.
Wood provides thermal advantages such as being porous, providing moisture, warmth, and low thermal conductivity, which can affect interior humidity and moisture level.
Suggested Read: Wood and Health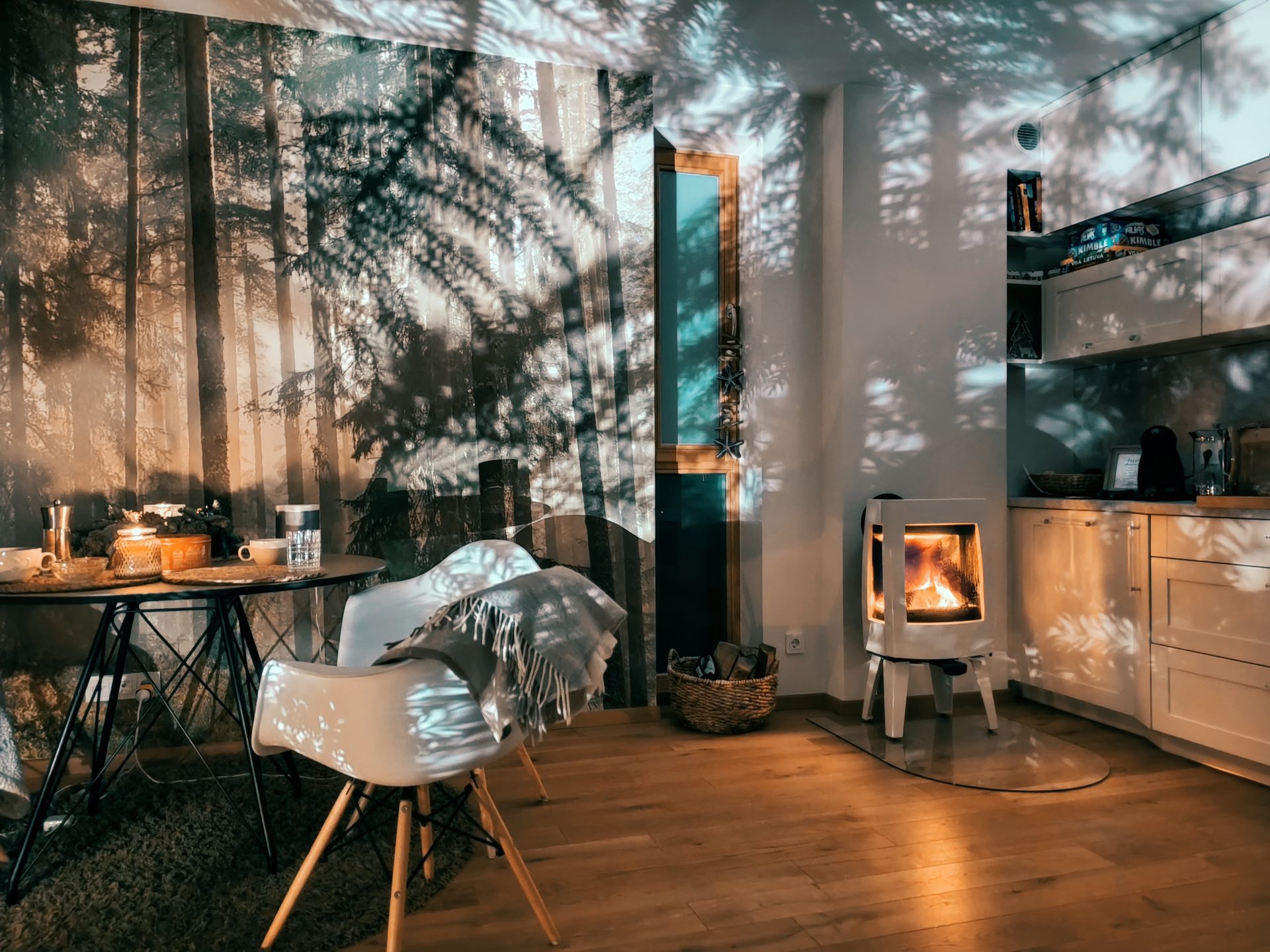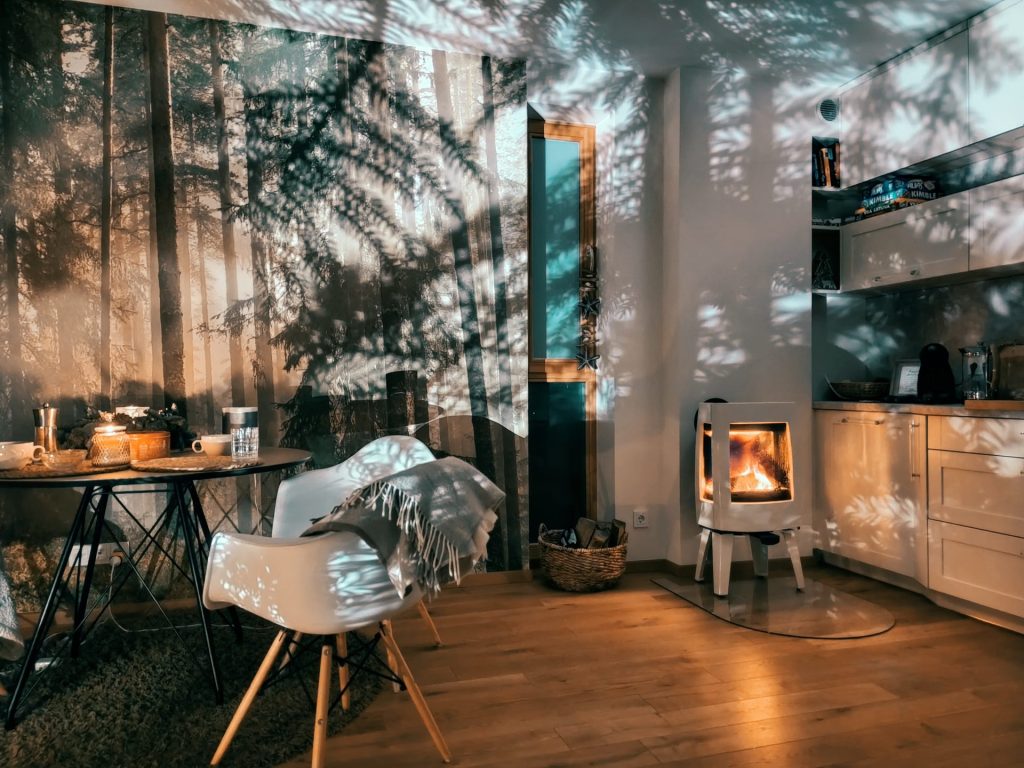 How do you add wood to the interior? Here are the four ways:
Windows

Are you tired of using PVC types for your windows? Then try the eco-friendly wood doors and windows from sustainable forest. Wooden windows can appear quainter and inviting.

Wooden double-glazed frames should be taken into consideration when changing the doors and windows because they are quite affordable. Also, since they can be painted any color, wooden windows can be changed to a different shade whenever the mood strikes rather than having to settle for plain white, as many people do with PVC. Moreover, wooden frames work well with window treatments. Shutters can be added outside, and Venetian blinds inside.

Kitchen

Adding wooden elements to the kitchen is simple by switching all of the cabinet and drawer fronts to wood or by replacing the old countertops with solid wood ones.

If the area allows it, include a sizable butcher's block; if not, a strong wood chopping board. Adding wooden furnishings in the space also helps to warm it up. Any kitchen will look great with wooden utensils, salad servers, bowls, and canisters.

Furniture

The beautiful thing about the wood from the forest is that they come in different shapes and sizes to suit even the largest family, making adding a pine or oak dining table a popular decision in the past. Natural wood furniture can be used throughout the house, not just in the dining room. For example, solid wood beds and wardrobes in the bedrooms, Welsh dressers and sideboards for the living room, and even wooden bath panels and bathroom accessories can all contribute to a home's coziness.

Floors

Want to have a class and elegant interior starting on the floor? Then try out the hardwood floors! It comes in a wide range of designs and pricing points that also lasts for a lifetime. Working with a wood flooring company will allow you to personalize a floor to give you the style you want at a price that works for your home overall and receive design freedom to suit a variety of budget needs. You might be able to sand down your current floors and then refinish them if you already have them. The condition of the existing flooring must be excellent for this to work properly.

With dark wood, flooring will keep a space intimate, while lighter stains will help a small space feel bigger and brighter.

Suggested Read: 4 Ways to Incorporate Natural Wood in your Interior Decor

Finding a place to feel cozy?

In Bern Baguio, live in comfort as you've never known it while being surrounded by pine trees. Await feeling waking up to the fresh breeze and aroma of centuries-old pine trees with Bern's beautiful condo that is going to rise! Soon, invest in the luxury condo you deserve at Bern Baguio.