BLOGS
Top Resort Destinations for Adventure and Outdoor Enthusiasts
When people think of vacations, they usually picture luxury hotels, touring a historical city, or even going on a luxury shopping spree. But for outdoor enthusiasts, a fun trip would include activities and amenities that foster a connection to the outdoors.
This can translate to a seaside escape to swim and surf, a reservation at a luxury hotel with access to different hiking trails, or even an escape into a little accommodation in the middle of a forest estate where one can camp in style while disconnecting from the world.
Whatever your preferred outdoor adventure may be, there are different resort destinations and adventure resorts that can pique your interest in outdoor exploration. Find the best destinations for your next outdoor adventure with this helpful list.
And while you are reconnecting with the outdoors, there is no reason to skimp on luxury accommodations. Make your next resort stay the perfect blend of rugged resort outdoor activities and luxury amenities for the best vacation possible.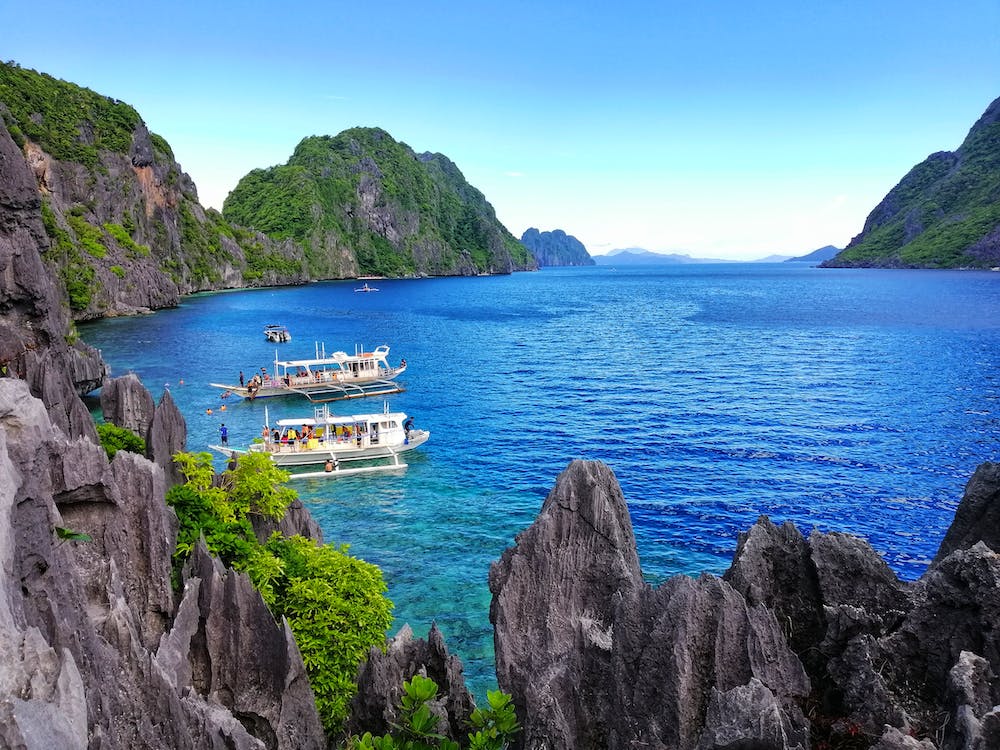 The 10 Best Destinations for Outdoor Adventure Resorts
Pick the best resort destinations in the world with this guide so your luxury vacation is elevated to the next level of upscale living.
Top Resort Destinations #1: Palawan
El Nido, Palawan is one of the best beach resort destinations in the Philippines and even in the world. Boasting crystal clear waters, abundant marine life, and stunning rock formations, El Nido is a hidden luxury paradise that beach and island resort enthusiasts should definitely visit.
Palawan has a vast white-sand shore that luxury tourists can walk on and explore. The beach is calm, and the crystal-clear waters are always cool and inviting. Be sure to also make a reservation at a resort spa to help you fully relax by the beach. While you can fill up your time by swimming and sunbathing, El Nido can also be explored through various island resort outdoor activities.
Make the most of Palawan's beautiful marine wildlife by taking scuba lessons at your Palawan beach resort. You can also book a kayak tour of the neighboring coves and underwater caves that are waiting for your exploration. Maybe snorkeling is more of your thing? If so, then you will be pleased to know that El Nido has some of the most beautiful reefs you can snorkel in.
Top Resort Destinations #2: Bali, Indonesia
While Bali is known as a beautiful island filled with many luxury beach resorts, that is only one facet of Bali's untamed natural beauty. For people who want a more spiritual outdoor experience off the beaten track, book a resort stay in one of Bali's luxury jungle retreats. Designed with minimal footprints, a luxury jungle retreat will make you feel one with nature as the architecture and rooms are designed to blend in with the natural surroundings.
While you stay in a luxury jungle getaway, you have the benefit of using luxury amenities while still feeling grounded and at one with nature. While staying in this type of adventure resorts, you will be greeted by birdsong and the gentle movement of leaves in the wind. Take long hikes through the forest and feel like you are discovering this magical world for the first time.
Top Resort Destinations #3: Iceland
Making your way to the far north, Iceland offers some of the best and most magical adventure resorts. Owing to its location and unique topography, Iceland is an outdoor enthusiast's dream. Black sand beaches, hot springs, glaciers, and volcanoes await you in Iceland.
But another reason to stay in one of Iceland's many adventure resorts is the chance to see the northern lights. This beautiful phenomenon is seen close to the earth's poles, making a dazzling natural light display.
Of course, another of Iceland's resort outdoor activities can include access to several waterfalls and hot springs in the area. Going during summer also means you can explore the outdoors of Iceland for longer as the sun does not set during this season in the North. Make the most out of your magical trip to Iceland and check out the various outdoor tourist attractions and natural scenery of the surrounding areas you can visit.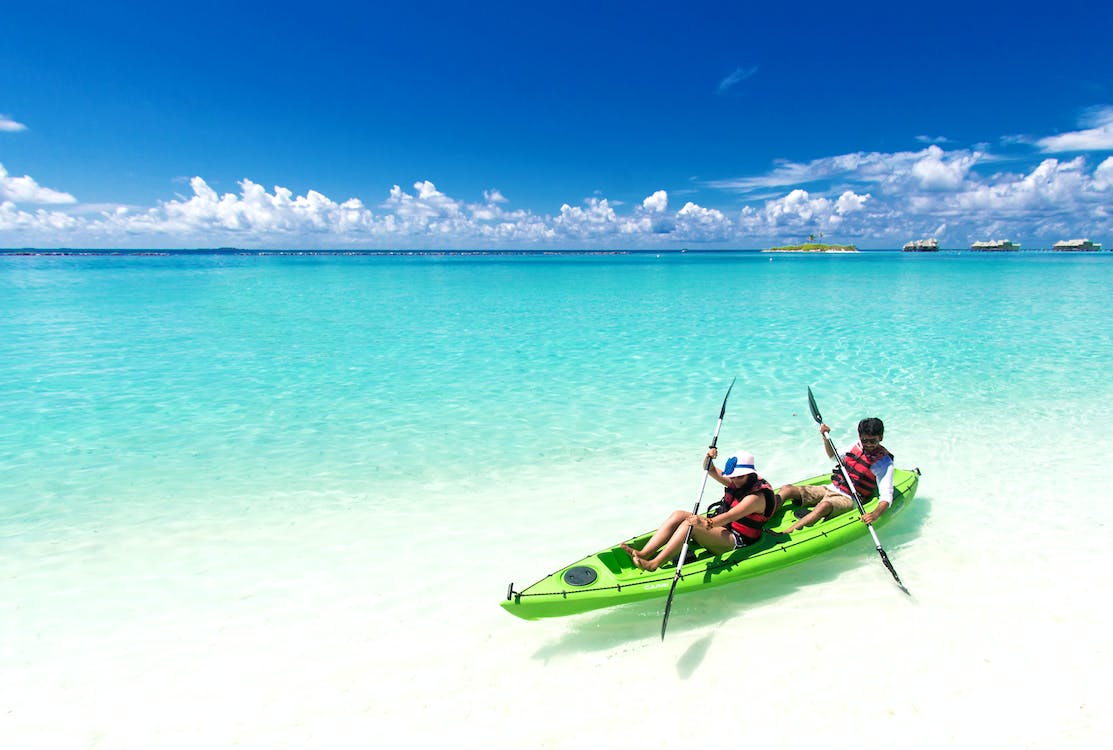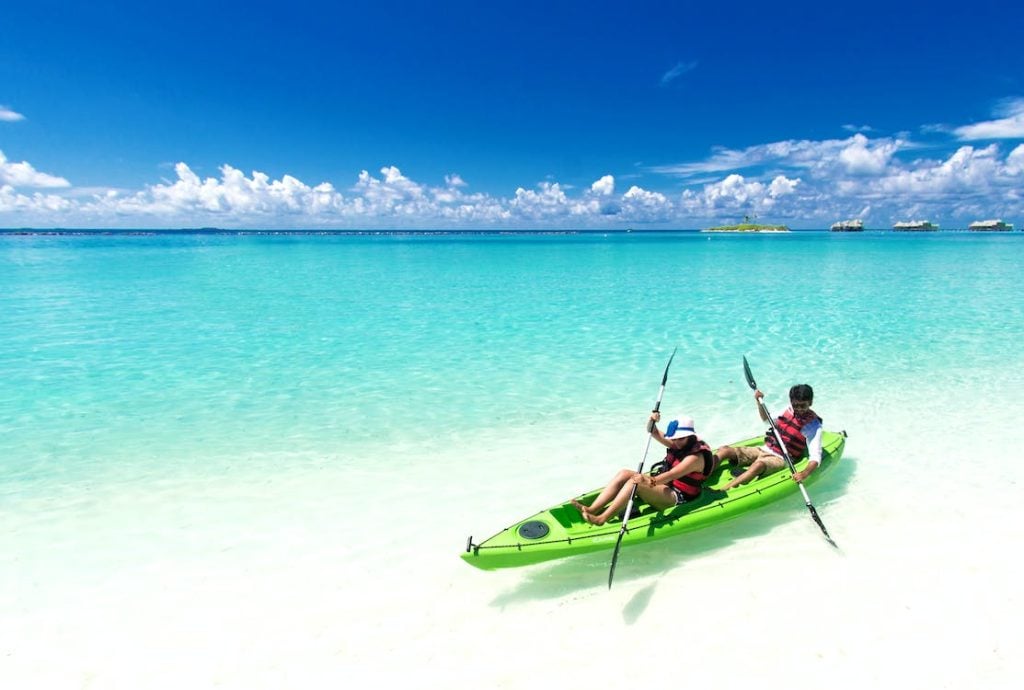 Top Resort Destinations #4: Baguio
Adventure resorts are also popular in Baguio, which is known as the Summer Capital of the Philippines. Baguio is located in the northern area of the Philippines and is known for its cool climate and abundance of pine trees.
Outdoor lovers can find several resort outdoor activities to fill their time in Baguio. Hiking and camping are popular outdoor activities to do on your Baguio vacation. But so is horseback riding and playing golf at Baguio's top golf clubs.
What's more, Baguio offers a laidback lifestyle that is more relaxed compared to the usual bustle of city living. Take in the majestic views of the city and Baguio's natural landscape while sipping on a warm cup of hot chocolate. Make Baguio your new home too, and experience its charms all year round. There are several luxury condominiums for sale in Baguio that will make the perfect vacation home for you.
Top Resort Destinations #5: Utah
Utah is another top destination for adventure and outdoor enthusiasts. Located close to the Grand Canyon and several national parks, Utah offers this feeling of ancient grandeur when you stay at one of the resorts in the area.
Often the location of a retreat, Utah offers you views of vast mountains and rock formations that will amaze you for their raw beauty. Hotels like these give you access to the best hiking routes that can take you to Monument Valley, the Grand Staircase, the Grand Canyon and  Bryce and Zion National Parks.
Make the most of your Utah retreat and avail of luxury resort and spa amenities. Pick a resort that has a beautiful infinity pool so you can swim among the mountains and under the stars. Check out from your trip feeling refreshed and energized after tapping into the ancient power and strength of the Grand Canyon and the surrounding areas.
Top Resort Destinations #6: New Zealand
If you are a fan of the Lord of the Rings movies and books, then New Zealand should be on your list of must-visit outdoor adventure resorts. With beautiful mountains, landscapes and glacier-fed rivers, New Zealand will feel like a lush escape into a different world, perfect for adventurers and outdoor enthusiasts.
Outdoor activities you can do in a New Zealand adventure resort include riding, hiking, fishing, swimming, surfing, and other water sports. Because New Zealand has evolved mostly isolated from the rest of the world, it is home to flora and fauna you will find there are very unique and different. Even a simple walk through one of the more popular hiking trails will present you with beautiful wonders of nature that you will not find anywhere else in the world.
New Zealand also has stunning golf resorts you can stay in if you want to play golf in this beautiful paradise in the southern hemisphere. Of course, complete your New Zealand adventure by taking a tour of the different locations they used for the Tolkien film adaptations.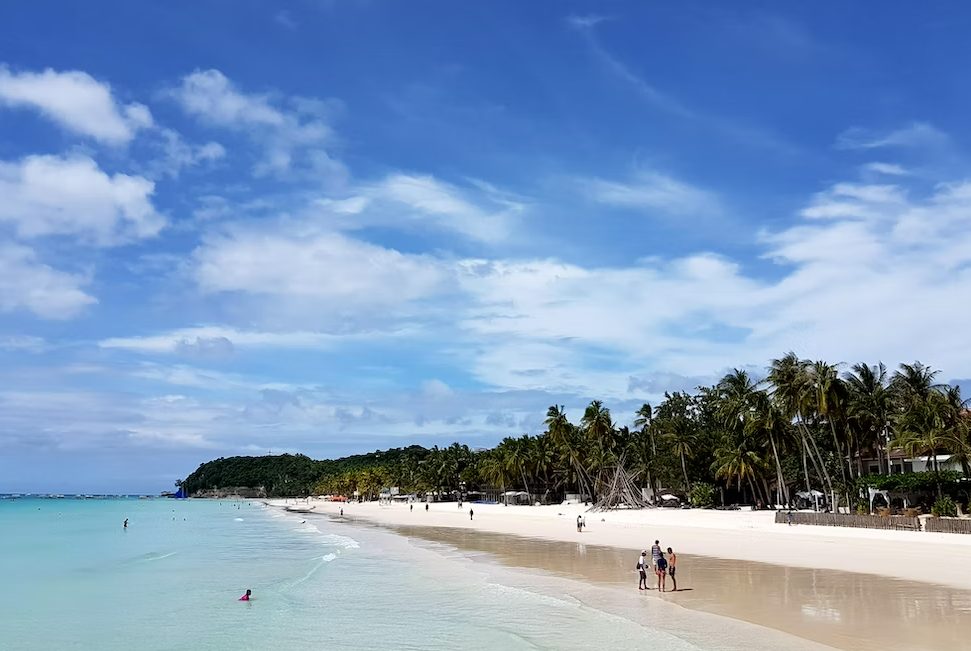 Top Resort Destinations #7: Tagaytay
Tagaytay is another quick destination that is a favorite of many outdoor enthusiasts. A short drive from Manila will take you to the highlands of Tagaytay with views of forests and Taal Lake. Tagaytay is known for its hiking and biking trails, as well as good food and coffee to fill you up after your nature adventures.
Horseback riding is another popular resort outdoor activity in Tagaytay. Well-trained guides will help you and your family enjoy a tour of the area on horseback, granting you a rare experience in this refreshing nature retreat.
Most people will also be surprised that the Taal Lake in Tagaytay is also available for water sports activities, courtesy of the many mountain resorts and retreats in the area. Experience wakeboarding and kayaking while enjoying the unique view of the Taal Volcano and lake.
Top Resort Destinations #8: Gobi, Mongolia
If you are looking for one of the most unique adventure resort experiences in the world, then check out some of Mongolia's interesting resorts. Take a step back in time and experience living as Mongolian nomads do in their "gers" or tents.
Tagged as an eco-adventure experience, this unique resort experience will allow you to immerse yourself in traditional Mongolian culture while still availing of modern-day luxury amenities.
Activities you can do on the Mongolian landscape include biking, hiking, and guided tours. You can also get to meet the locals and nomads in the area and try traditional meals and beverages.
Your private tent will come with beautiful hand-carved furniture as well as lush carpets, and thick camel-hair blankets. A wood-burning stove will complete your cozy tent, giving you a taste of the traditional nomadic Mongolian lifestyle.
Top Resort Destinations #9: Switzerland
Make your way to the snowy Alps of Switzerland and stay in one of the many luxury ski and mountain lodges in the area. Switzerland has always been a favorite of snow sports enthusiasts, and rightly so. The powdery snow offers smooth skiing and snowboarding for everyone.
And if you have not tried skiing before, there are several instructors who can provide lessons for beginners, as well as point out where best to ski as you are learning. A snowy adventure is a must-try especially if you live in a tropical country like the Philippines. Experience the exhilarating fun and challenge that snowy peaks can give those who are adventurous enough to try.
Top Resort Destinations #10: Boracay
Boracay is known as one of the most beautiful beaches in the world. It is home to several world-class luxury resorts that give guests the experience of a lifetime as they stay on this island paradise. Island hotels in Boracay are famous for their upscale and relaxed ambiance, which makes vacation living feel like a dream come true.
Wake up to stunning views of the sea, white sand beaches, and tall palm trees. Make reservations at the resort spa and have a massage while listening to the ocean waves.
For some outdoor adventures, you can start by walking along the pristine white sand beach. You can also rent a crystal kayak to make the most out of the clear waters of Boracay. Snorkel and scuba dive to explore the underwater world that Boracay has to offer. There are plenty of fish and marine life to see, especially if you procure an expert guide.
Boracay: Relaxed Outdoor Living at Its Finest
Make Boracay your new home and invest in luxury real estate on one of the most beautiful islands in the country. Browse our website to keep updated on the future Brittany luxury developments in Boracay. Invest in luxury outdoor living with your very own slice of paradise with Brittany.
Suggested Read: what Makes Condo Living Perferct For Health And Fitness Enthusiasts
Suggested Read: Which Countries Are Open For Travel And Tourism
Suggested Read: Where do The Affluent Now Desire To Reside
Suggested Read: A Resort Condo Living At Alpine Villas