Blogs
Reasons Why You Should Own a Quadrille Townhouse
Nowadays, a lot of us would resort to condominiums over a traditional house and lot simply because it is way less expensive. Additionally, condominiums are probably situated near the workplace.  Good thing, La Posada in Lakefront has something to offer which could also meet the requirements of those looking for a condominium.
La Posada's prime offerings of townhouses are likened to the benefits of owning a condominium. Location-wise it is in proximity to essential commercial establishments like groceries, schools, as well as personal care shops like dental offices and banks. It is also a stones-throw away from major road networks and thoroughfares, connecting you to your jobs at the Metro easily which a staple for every condominium property in the capital. Although not a condo, La Posada's townhomes enjoys the benefits brought about by living vertically but at a wider space and at a beautiful exclusive community.
Here are more reasons why you should also consider a townhouse when looking for a home.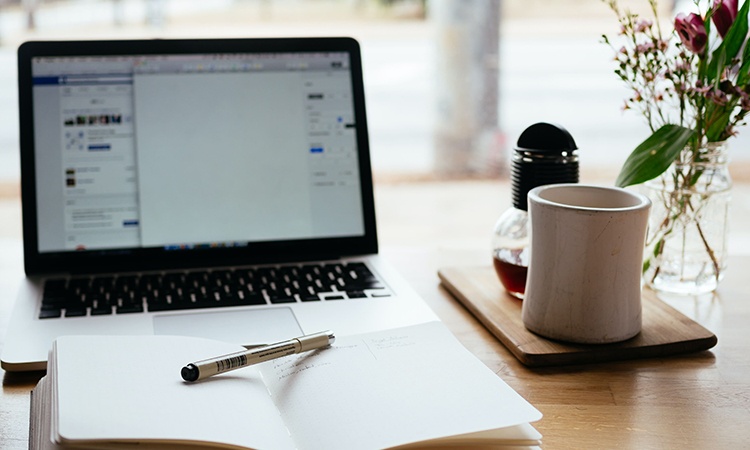 On-The-Go Lifestyle
Vertical living is highlighted by a more on-the-go lifestyle in comparison to traditional living, something La Posada's quadrille townhouses feature with its proximity to everything that you need on a daily basis. Quadrille townhouses feature three to four-story levels, one with attic and one without an attic that provides bigger spaces than a condominium but the same atmosphere of living in one with the houses compact design. It also has a living area, kitchen, automated 2-car garage, and maid's room with toilet and bath bringing in the condo vibes in a traditional house and lot property.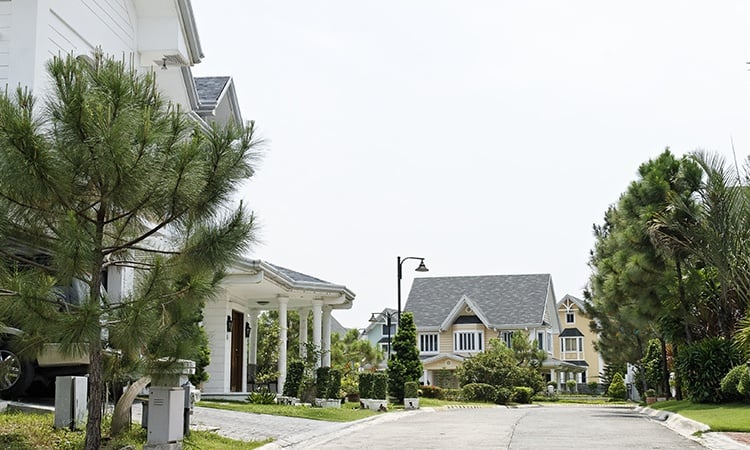 Prime Location
La Posada offers a fusion of Victorian opulence and modern day sophistication that beckon to homebuyers of refined tastes. This charming community is inspired by the Neo-Victorian houses in San Francisco and located just few minutes away from NAIA terminals, Bonifacio Global City, and Makati Central Business Districts via SLEX. Access via Skyway, SLEX, and the Laguna Lakeshore has never been easier, as the estate is in the intersection of three key Metro Manila cities– Muntinlupa, Taguig, and Paranaque.
La Posada is part of Lakefront, a master-planned development with residential and commercial establishments. Property owners could delight in fancy restaurants like Blue Ginger and Dumbo Smoke. Just few minutes away, Presidio Boardwalk development has a grocery and retail areas to cater your needs.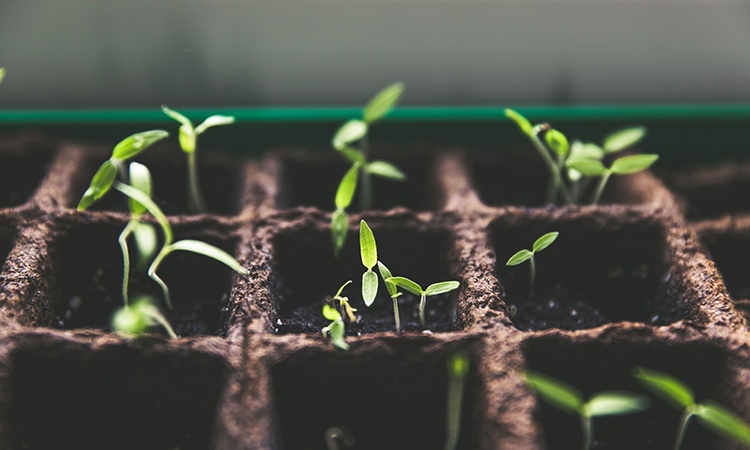 Worthy Investment
Similar to a condominium property, La Posada is an investment worth comparing to. Real estate properties value appreciation usually comes from the major developments in the area. With La Posada, nestled in the master-planned community of The Lakefront in Sucat, future plans for the already established area will surely increase the value of the properties. Truly an investment you don't want to miss!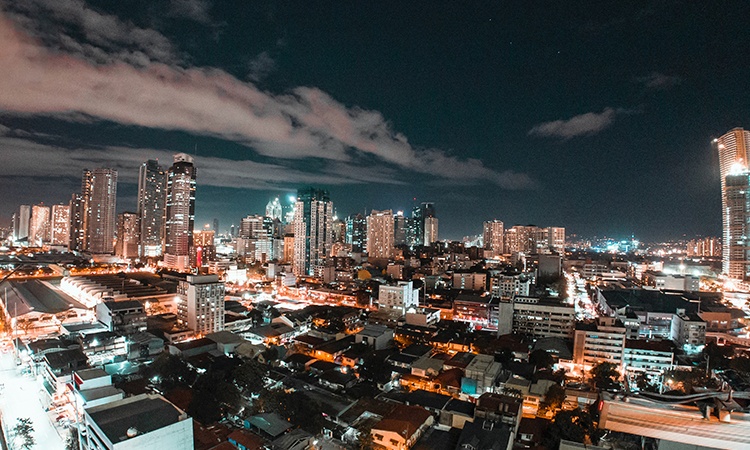 A Majestic View
Let's be honest, a major advantage of a condominium property is the view that it offers. These high-rise buildings in the capital is a must own for people who wants to have a perfect view of nearby provinces, topographical areas and the city lights, which is something everyone should really have a chance to view at.
In La Posada, be charmed by beautiful structures complimented by magnificent views of the Sierra Madre Mountains and Laguna De Bay. Come home in a serene community after a tiring day to the beautiful sight of nature's gifts and your own beautiful thematic home.
Quadrille townhouses feature simple yet distinguished facades, flat canopies, bay windows, roof shingles, and bracketed eaves. These houses let you enjoy the vibe of a San Franciscan community without having to leave. Take pleasure in the charming community as you imbue yourself in an ambiance that lets you relax and unwind.
Choose a home that is close to work, and lifestyle complemented by a green community.  Your everyday escape is here in La Posada. Own the last two townhouses left in this San Franciscan community.  For inquiries, contact 09175400103 or visit www.brittany.com.ph.