BLOGS
Freshen Up Your Luxury Home For New Year
Are you excited to see what the New Year will bring? Welcome the year 2023 with a home that is clean, fresh, and makes you want to live your life to the fullest. There's no need to spend a lot of money on renovations when there are simple ways to change the look of your home.
Every year on January first, people all across the country celebrate the start of a new year. Many people use this national holiday to think about the past year and make plans for the coming year. It's also a perfect excuse to splurge a little on decorations or to change old furniture or indoor accessories to new ones.
As people are settling into a new normal, there is more hope for the coming years that things are going to get better. For residents who have a taste for luxury living, the coming holidays are something to look forward to.
There's something about a fresh start that is incredibly exhilarating. Maybe it's the promise of new beginnings or the chance to leave the past behind, but starting anew always seems to bring hope. And what better way to start the year off right than by giving your home a fresh start as well?
Transforming your space can be a fun and rewarding process, and it doesn't have to break the bank. Some simple changes can make a big impact, so if you're feeling ready for a change, don't wait any longer. Redesign your interiors and bring joy to your home this New Year.
Even luxury house and lot in Daang Hari and other prime areas such as Alabang can become even more extravagant with a few extra touches. Refresh your home design so you can feel extra energized once the new year begins.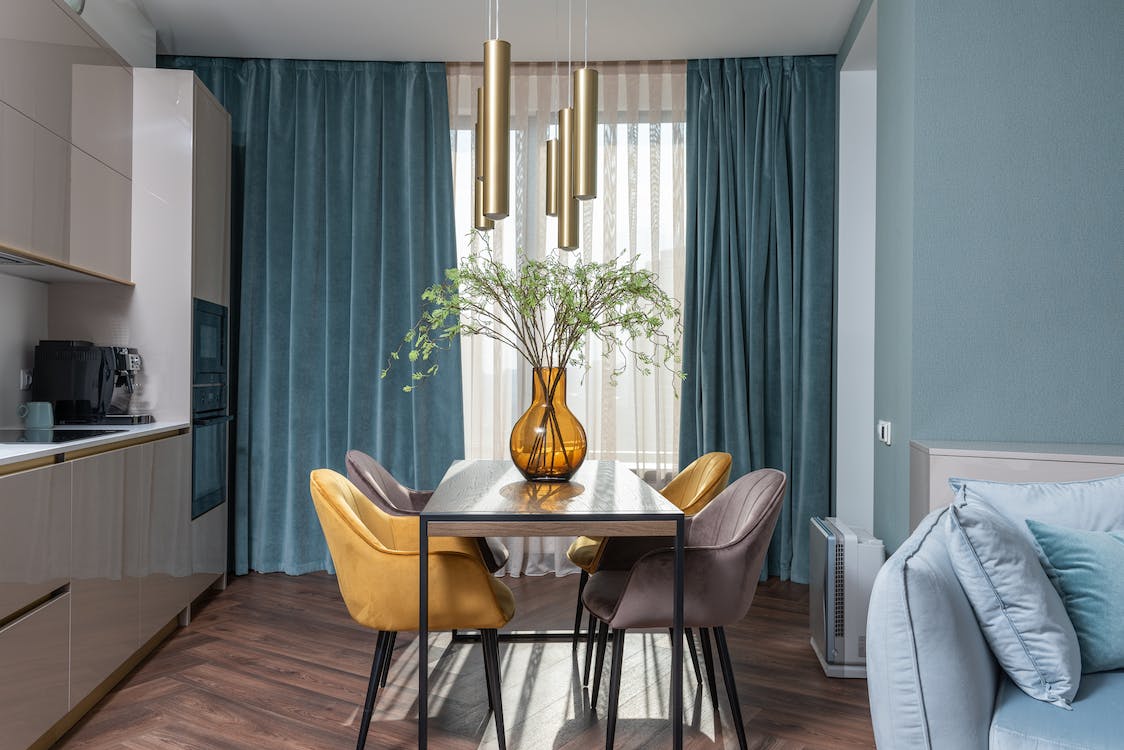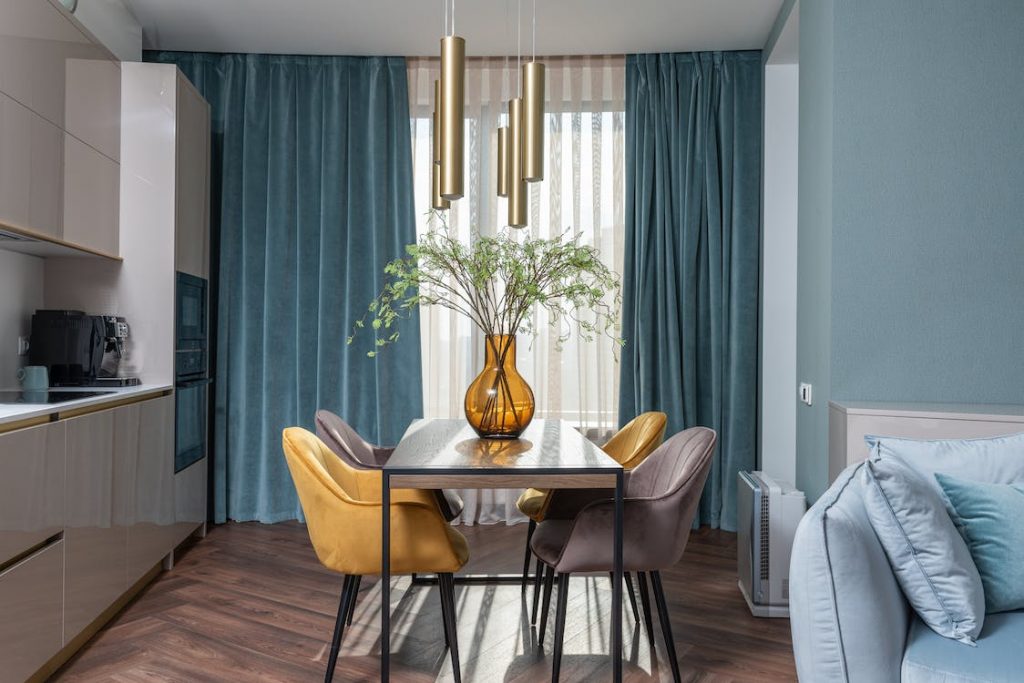 Culture of Refreshing Home for New Year Celebrations
Cultures celebrate the new year beginning differently. In most countries, families gather, so they are together when the new year begins. Due to their cultural significance, the final day and first day of the year are also considered national holidays.
In the Philippines, families tend to clean and refresh their spaces before the holidays. It holds significance, especially for those who value the meaning of Christmas and New Year.
New Year means new beginnings and letting go of what is old and negative. Most countries around the world celebrate differently during New Year's day. Some hold raucous parties and use noise makers, believed to drive out evil.
Many cultures have traditions and even symbolic foods related to New Year's eve. This is an astronomical event because many countries celebrate it only a few seconds and hours apart.
However, there are different calendars used around the world. New Year's eve is based on the Gregorian calendar. Julian's calendar also designates January 1, the exact date to be the first day of the year. However, based on the lunar calendar widely used in East Asia, Chinese New Year will happen on the second new moon just after winter solstice.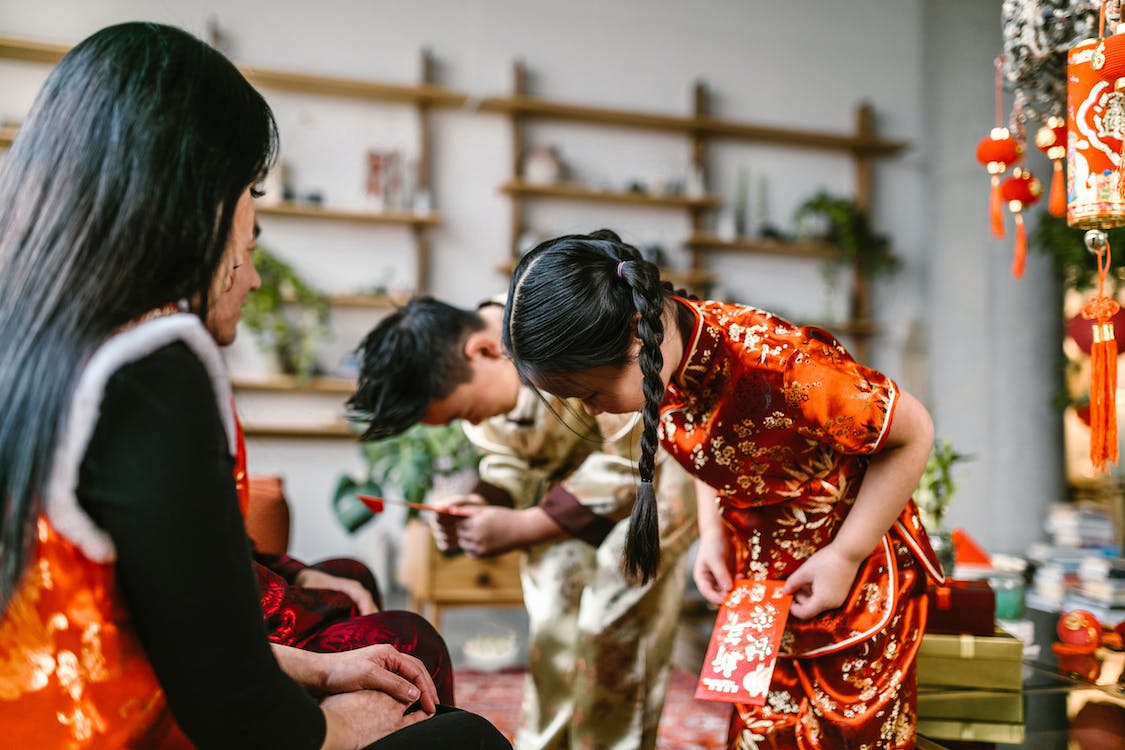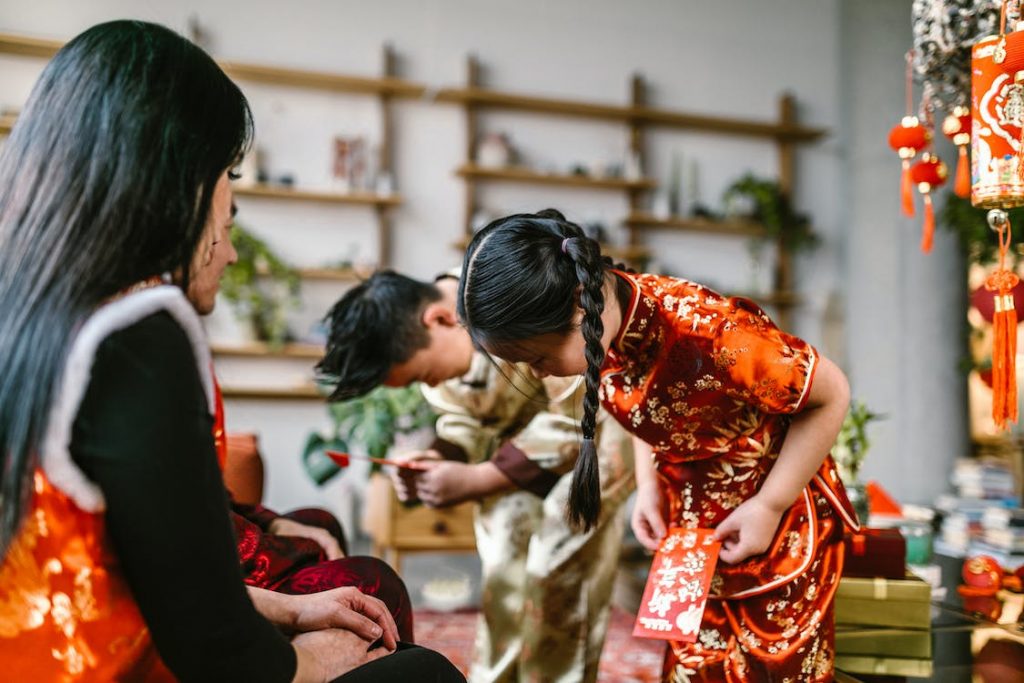 Starting in November, many people start thinking about New Year's resolutions. For some, this means vowing to lead a healthier lifestyle or quitting a bad habit. For others, it involves taking steps to improve their home and lifestyle.
One way to do this is by cleaning your home well before New Year's Eve. This symbolic act of throwing out the old and making space for the new can help to refresh your home and set the stage for a prosperous new year.
New Year's celebrations might differ around the world. However, most are familiar with making resolutions on January 1 to encourage one's self to change for the better. For families, refreshing a home signifies a clean start.
Cleaning your home and refreshing its interior before New Year's celebrations is a symbolic move of throwing out things that do not serve a purpose anymore and making space for good fortune and newer, better things.
Residents of luxury properties are even more enthusiastic about this because they derive joy from customizing and designing the interior home design of their properties. Some people even hire an interior designer to ensure that their luxury homes' design is up-to-date.
Brittany Corporation, the pioneer builder of luxury properties in the Philippines is known for developing exclusive communities such as Daang Hari subdivisions for their affluent clients.
House and lot in Daang Hari are popular for their extravagant architecture and interior design. The top developer in the country also built other properties that are inspired by the most sophisticated architecture and interior home design.
The luxury Swiss resort-inspired Crosswinds Tagaytay, an Old English countryside charm for Brittany Sta. Rosa, and extravagant Mediterranean design for Vista Alabang.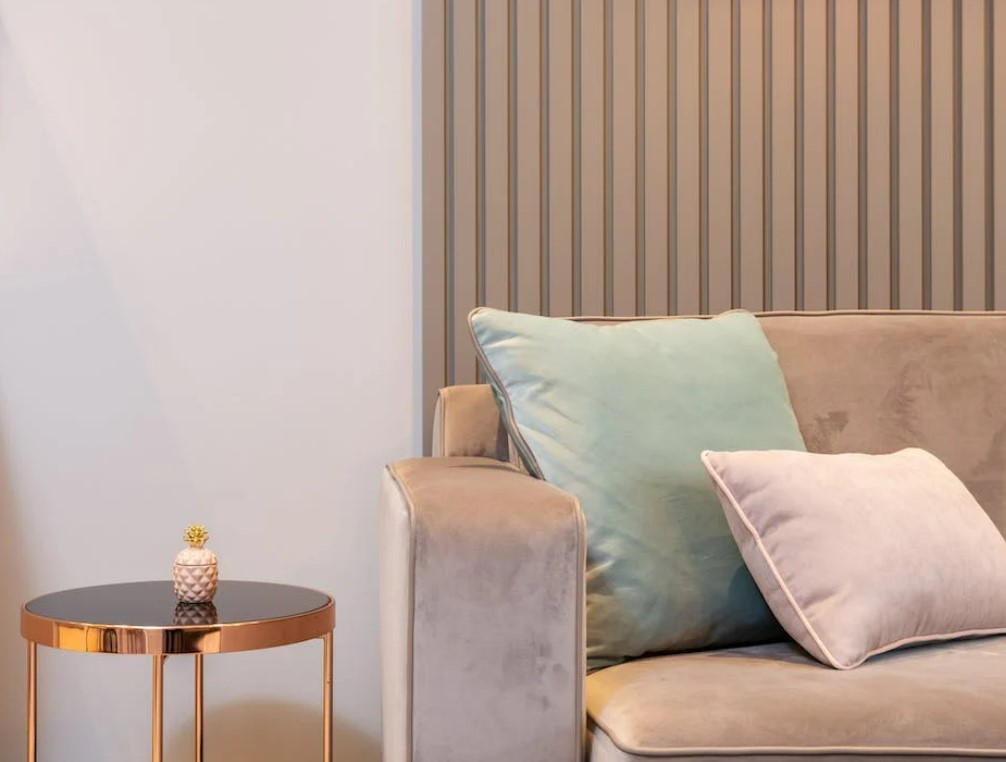 What makes these properties even more desirable is that they are built to allow customization for the residents please. Living in high-end properties in exclusive communities such as Daang Hari subdivisions means that you have a taste for sophisticated interior home design.
Residents of such communities enjoy the perk of being able to customize their place according to the atmosphere they want to achieve. A festive atmosphere for Christmas and a cleaner, refreshing look for the New Year celebration.
Here's an easy way to update your luxury home that could bring you luck and make room for the best things you hope will happen in 2023:
Declutter and Throw Old Furniture
Rearrange Furniture
Paint Your Walls
Accessorize the Room
Refurbish Room Upholstery
Invest in Decorations
Add More Greeneries
Deep Clean Every Room
Old boring walls can also mean that the room hasn't been deep cleaned for a long time. The first thing you should do when refreshing a space is to clean it.
Scrub the walls, sweep the floor, and remove all the cobwebs and dust that might accumulate. Air out the room if needed.
Make sure to get every corner clean until the walls, and the floors look brand new. Dirt tends to accumulate over time. Your walls may also need some extra love so scrub them if necessary.
Your furniture should also be cleaned, especially sofas or seats that use foam. Hire cleaning crews if necessary to ensure that the room and furniture are effectively cleaned.
Declutter and Throw Old Furniture
Furniture and decorations you've collected over the years might hold sentimental value, but they don't necessarily mean they are still serving their purpose.
It is worth considering throwing out old furniture from the previous year and other things you don't need anymore.
This also applies to your things such as clothes and shoes. Things that you've outgrown and do not need anymore are worth letting go. If you want a major change, replace them with new furniture that is modern and trendy.
Rearrange Furniture
One of the easiest and simplest ways to transform a space is to rearrange your furniture and change its placement in a room. The idea behind furniture rearrangement is to freshen up a space and change the old, boring, familiar designs into a new space that brings excitement.
Changing the location of large furniture such as sofas, shelves, bookstands, or cabinets can easily make your place look new. Rearranging furniture also changes the flow and feel of a room, which affects how you view a space.
Paint Your Walls
The most overlooked aspect of a room is the color of its walls. However, it also has the biggest impact. Refresh your space by painting your walls with new colors or using wallpapers with sophisticated or intricate designs.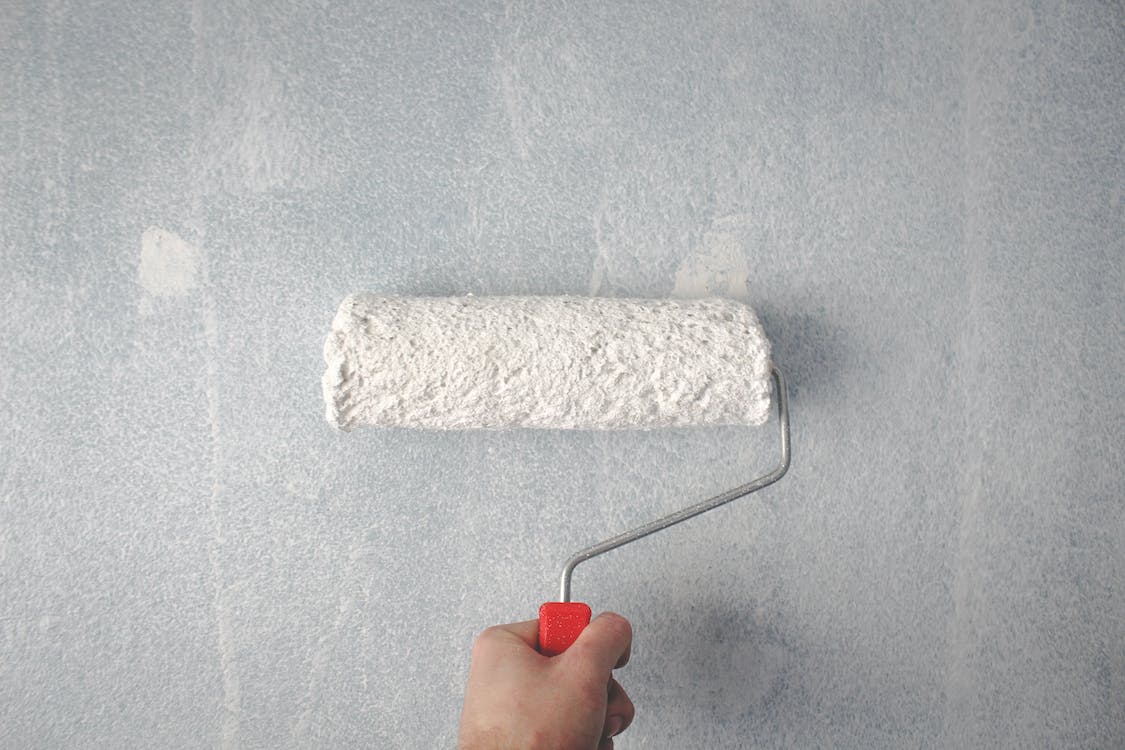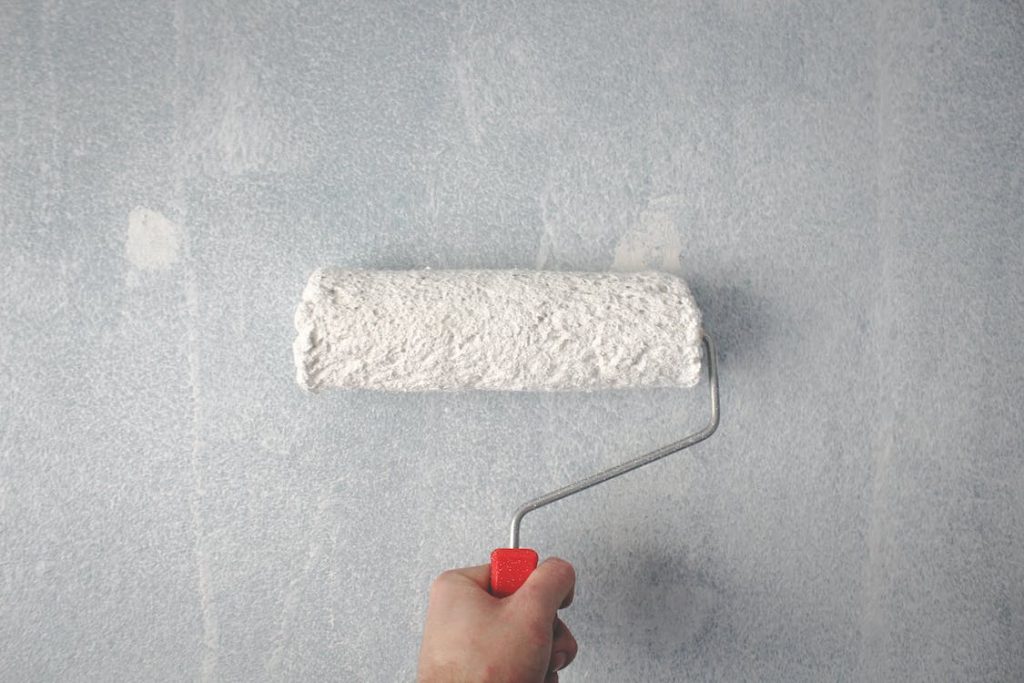 There are also other ways to change the façade of your wall other than painting it. Trendy interior design nowadays includes using tiles, wall panels, and even natural materials such as wood, cement, or brick to achieve the theme and atmosphere that you are going for.
Accessorize the Room
Accessories in a room add up and can have a big impact if you do it right. For the holidays, decorating with Christmas trees, lights, and garland lets you achieve a festive atmosphere. For New Year, you might want to opt for a simpler, cleaner, and refreshing atmosphere.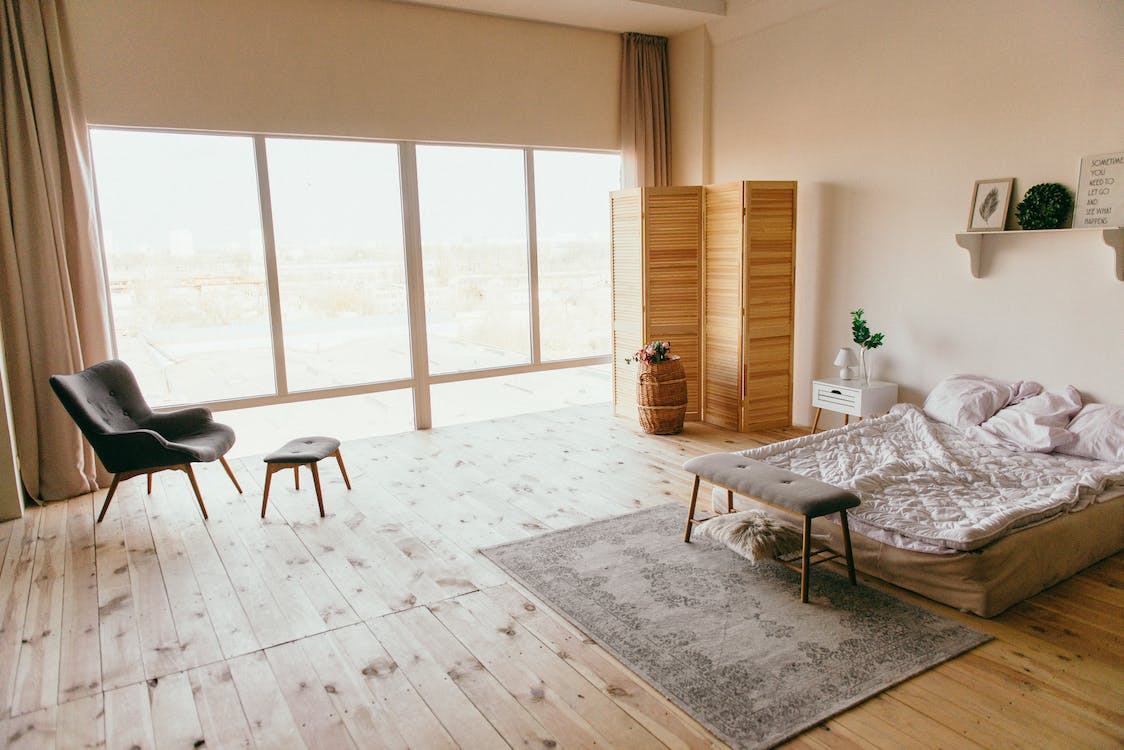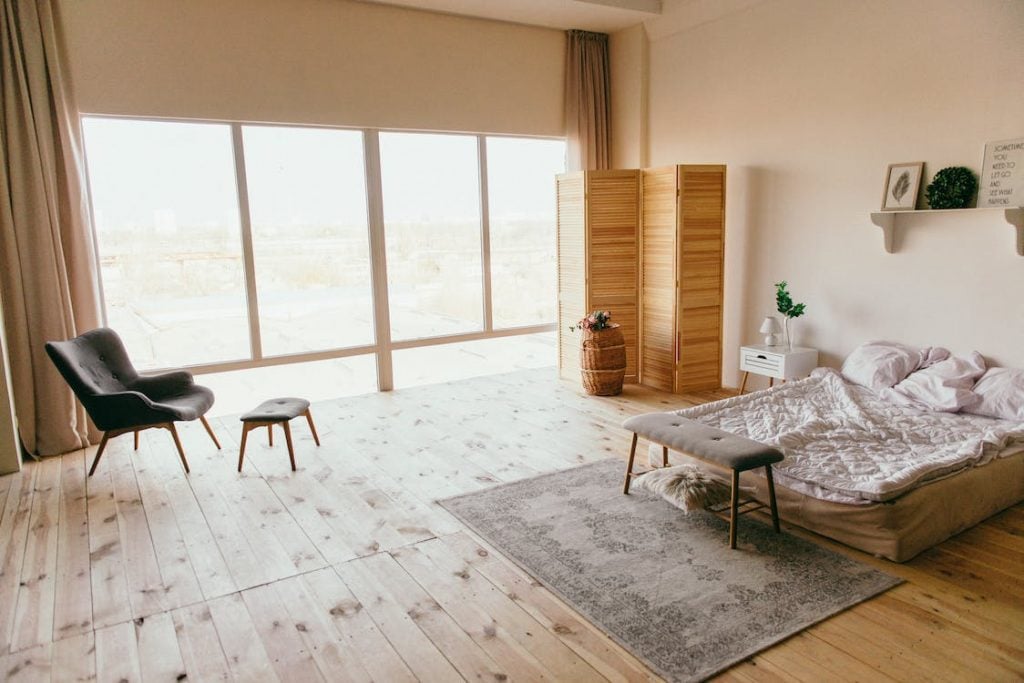 Redecorate the room with accessories that follows this theme. Choose the right colors that complement each other to create balance and symphony. Use lighting decorations such as lamps to make your space feel lighter and more open.
Refurbish Room Upholstery
After Christmas, there are only a few days before New Year and renovations take time so they're out of the picture. Instead, you can refurbish smaller details such as curtains, carpet, or upholstery.
There are other room details that you can also refurbish, such as windows, flooring, and doors, and even something as simple as knobs and handles.
Invest in Decorations
Decorate a room according to your taste. Throw out old decorations and invest in new ones. You can start with small decorations such as hanging pictures or wall art.
You can also display other decorations that add character to the room. In the living room, throw pillows are a great way to spice up the interior design. You can also add other decorations such as throw blankets.
Make full use of empty spaces and fill them with decorations of your preference and style. Give a touch of elegance to a room with decorative candles or diffusers.
Add More Greeneries
Plants are not only pleasant to the eye, but they also have proven benefits, especially for your mental health. They help relieve stress primarily due to their color. Vibrant green is known to reduce stress and help you feel more relaxed. It also makes the space feel more refreshing.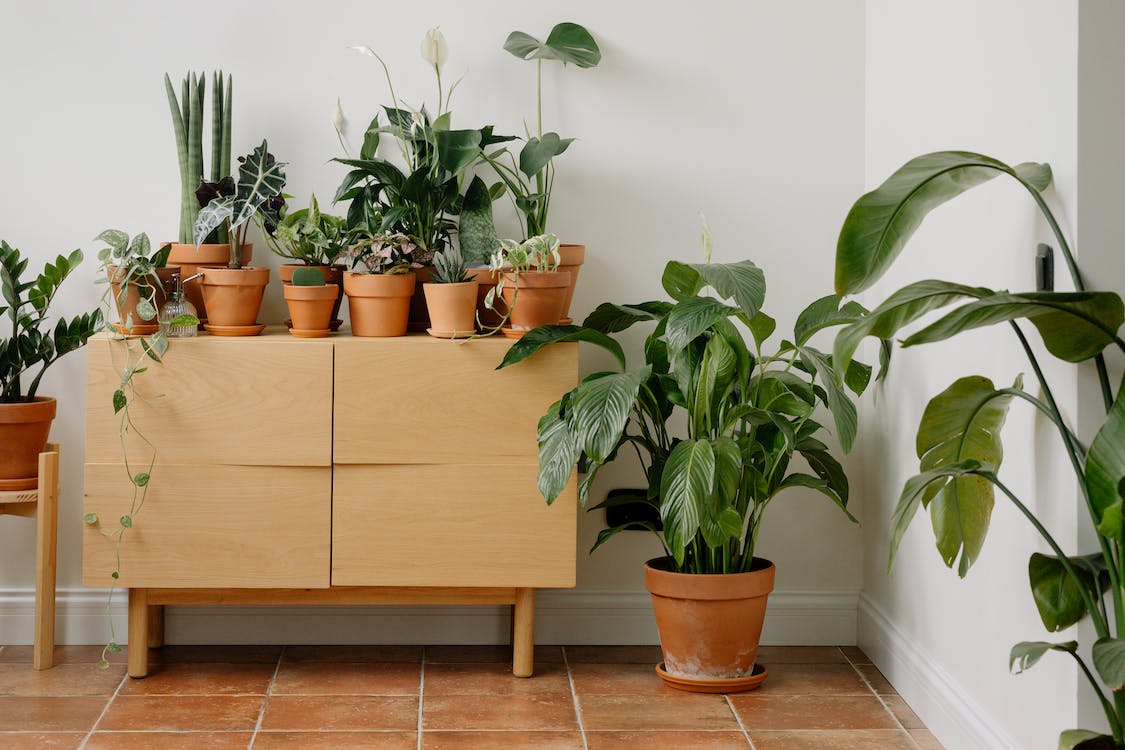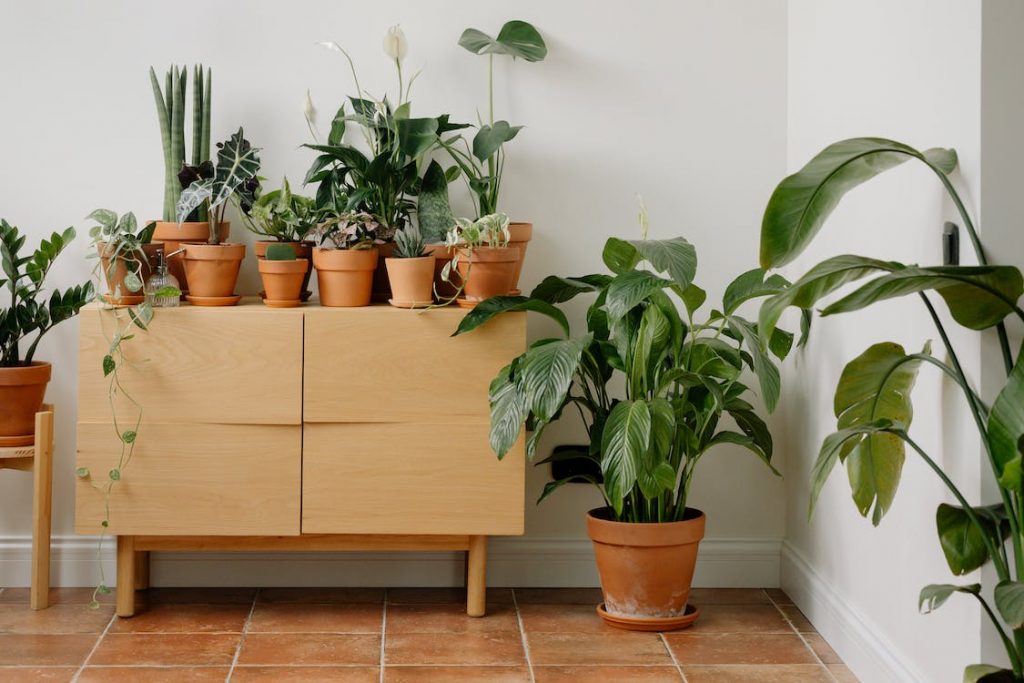 Today, it's more important than ever to pay attention to how clean the air we breathe is. Indoor air can be polluted by a variety of sources, from cleaning chemicals to off-gassing furniture. Adding some plants is a simple way to help clean up the air in your home. Plants act as natural filters, absorbing pollutants and releasing oxygen.
And there are many low-maintenance options available, so you don't have to be a green thumb to enjoy the benefits. If you're short on space or light, there are also plenty of plants that thrive in small areas or low-light conditions. So, if you want to add some color or clean the air in your home, putting some plants there is a great place to start.
Refreshing Luxury Home Design Before New Year's Eve
When the holiday season rolls in, exclusive communities become much brighter due to the over-the-top decorations for Christmas. Luxury house and lot in Daang Hari and other prime areas like Alabang are adorned with extravagant decorations.
Daang Hari subdivisions are a sight to see during Christmas. But before the new year, most residents refresh their homes and refurbish most rooms in the house. Most luxury homes tend to regularly change their interior design according to the trends and season.
Families who live in luxury homes often update the interior design of their homes. Renovations take a long time, so most people order new furniture and change the upholstery. When people redecorate their luxury homes after Christmas, they give them a whole new look and feel to welcome the new year.
One popular trend is to pick a theme or set of colors and use them all over the house. You can do this by painting the walls, buying new sheets or towels, or even hanging up new art. Another trend is to work on one room at a time and completely change it. This could mean moving furniture around to installing new floors or lights. No matter what style you choose, tidying up is a brilliant way to make a home feel different.
Read Next: New Year's Resolution for your Home
Read Next: Money New Year's Resolution