BLOGS
Imagine These Luxury Home Sculpture Lighting
Houses in the Philippines, especially high-end residential properties, feature only the fine luxuries that elevate one's home and lifestyle. Luxury living home design always takes into account the craftsmanship that goes into every component of a luxury house, including the light source.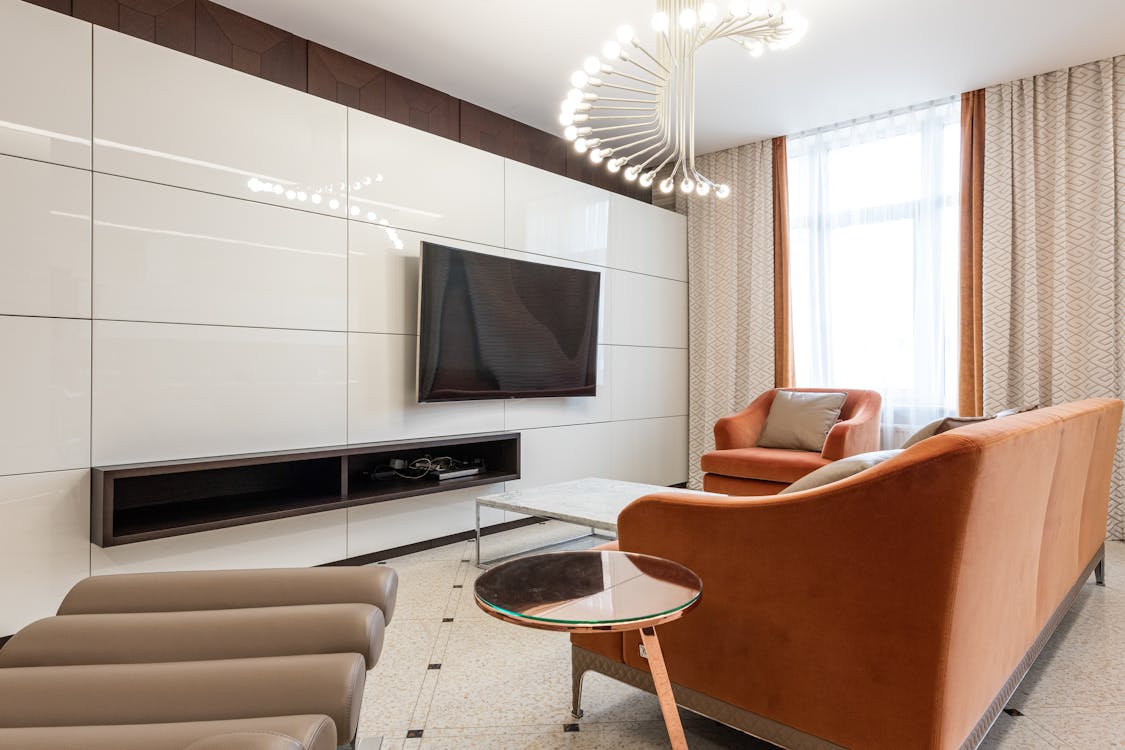 But not all luxury houses for sale are made equal. Brittany Corporation is a titan in luxury real estate, with luxury real estate developments in Alabang, Tagaytay, and Santa Rosa. For families looking for a house and lot in Daang Hari, look no further than Vista Alabang, Brittany's Italian-inspired exclusive community. Portofino Alabang has three luxury enclaves, namely Portofino Heights, Portofino South, and Amore at Portofino.
Display a sophisticated taste by designing a luxury house with sculpture lighting. These types of lighting art act as a focal point for any room, and they also add artistry and flair to any home. The best houses in the Philippines, such as those found in Portofino Alabang, are the perfect canvas for beautiful sculpture lighting that adds luxury and grandeur to any home.
Elevate Your Home With Elegant, Luxury Sculpture Lighting
Melt by Tom Dixon
The Melt collection of lights by self-taught British designer Tom Dixon was inspired by the imagery of molten glass, the inside surface of a melting glacier, and images of deep space. The aesthetic goal of this collection of sculpture lighting was to create organic and naturalistic lighting fixtures that embody a sense of wonder and beauty.
Melt lights are created through an innovative method called blow molding and vacuum metalization, which creates uniquely-shaped orbs that look as if they are melting. This creation process is what gives Melt lights a beautiful reflective surface when turned off that becomes translucent and luminous when the light is turned on.
The Melt collection is available as chandeliers, pendants, surface, floor, and table lights. This light sculpture collection comes in gold, chrome, smoke, and copper, so homeowners can conveniently match it to the aesthetic of their luxury house in Vista Alabang. This light will make the Lorenzo House at Amore at Portofino feel like a haven for young artistic minds.
Fleur de Velours by Larose Guyon
Larose Guyon is a design studio based in Quebec. The studio operates on the belief that simple and refined design is the secret to creating a timeless piece that will transcend ever-changing trends in luxury living home design. Everything in their collection is handmade, making their lights functional works of art worthy of a high-end residential property.
The Fleur de Velours is one of three limited edition Larose Guyon designs that are inspired by elements from nature and are meant to evoke the art form in fine jewelry. Aside from this sculpture light being a limited edition design, what makes it more luxurious is that it is made of solid brass and brass fibers that are then brushed in 24k gold.
The sublime detailing of this sculpture's lighting, together with its whimsical nature-inspired design, makes it a beautiful statement piece to add to a child's bedroom. Luxury real estate is defined by a sophisticated taste, which you can show in your Pietro House at Portofino Alabang.
Jacques Chandelier by Hudson Furniture
Barlas Baylar, the founder of Hudson Furniture Gallery, is inspired by the art, architecture and design of the art deco era. He was also heavily drawn to European artistry, traditions, and craftsmanship. His influences are reflected in the sculpture lighting and furniture he creates, which are all one of a kind. Each piece is made to perfection by skilled artists, with methods steeped in tradition that have stood the test of time.
This Jacques chandelier features four hand-blown Murano glass globes that are suspended from a branch of sculpted bronze. The glass can be made in different colors, from traditional colors such as clear or amber, to more playful hues like pink, blue, or green.
Envisioning a beautiful home when viewing luxury houses for sale is one way to get a headstart in your real estate investment. When you purchase a high-end real estate property in Portofino Heights, make it unique with one-of-a-kind sculpture lighting such as this Jacques chandelier.
Chloe Sconce by Koket
Feeling like a chandelier may be too much for your luxury house but still want to add sculpture lighting? Then this Chloe sconce from Koket will be the perfect addition to your wall at home. The Chloe sconce is handmade by expert artisans, resulting in an exquisite lighting fixture that twists and turns like a magical ribbon. It is made from hammered pique brass that is gold-plated with a high gloss finish. The hammered texture adds a subtle charm to this unique piece of lighting, inviting one to look closer and examine its artistry.
Koket is a brand known for lavish and daring design that celebrates luxury and opulence, even in the smallest of details. Such attention to grandeur and detail is also seen in the homes at Vista Alabang. A luxurious house and lot in Daang Hari would not be complete without high-quality lighting and decor that signify your elevated tastes.
Modena Sconce by Luna Bella
Luna Bella is a company that specializes in design that blends industrial chic with soft elegance. Their lighting fixtures, furniture, and house decor all have heirloom quality craftsmanship that is sure to stand the test of time.
One of the most popular sculpture lighting in their collection is the Modena sconce designed by Luna Bella creative director Teresa Costa. Channeling old-world charm, this light is a hand-forged pulley sconce that features honeycomb glass and a handpainted pewter finish.
This charming handcrafted luxury lighting fixtutre is just the perfect light to add to an Italian-inspired home, such as the homes in Portofino Heights and Amore at Portofino. Luxury living home design is cohesive, beautiful, and functional. By adding sculpture lighting to luxury houses in the Philippines, it transforms a space into a world-class home that you can be proud of.
Wrap by SkLO
SkLO designs and manufactures handblown glass lighting and house decor following the traditional Czech method of glassblowing. Each piece they create is unique, as masters of the craft skillfully manipulate molten glass into various intricate designs. Though more minimalist in aesthetic, their lights still spark an interesting conversation.
The Wrap light in particular is a wound length of continuous tube of handblown Czech glass. Once finished, the glass wrapped around itself presents as a dynamic piece of lighting that doubles as an art piece when not in use. The brass light socket is attached to the Wrap through a hook, which suspends the bulb within and allows for easy adjustment at any angle.
Spice up your Portofino Heights home with a Wrap light and make it a unique statement lighting piece displayed on your entryway table or console.
Invest in Luxury Real Estate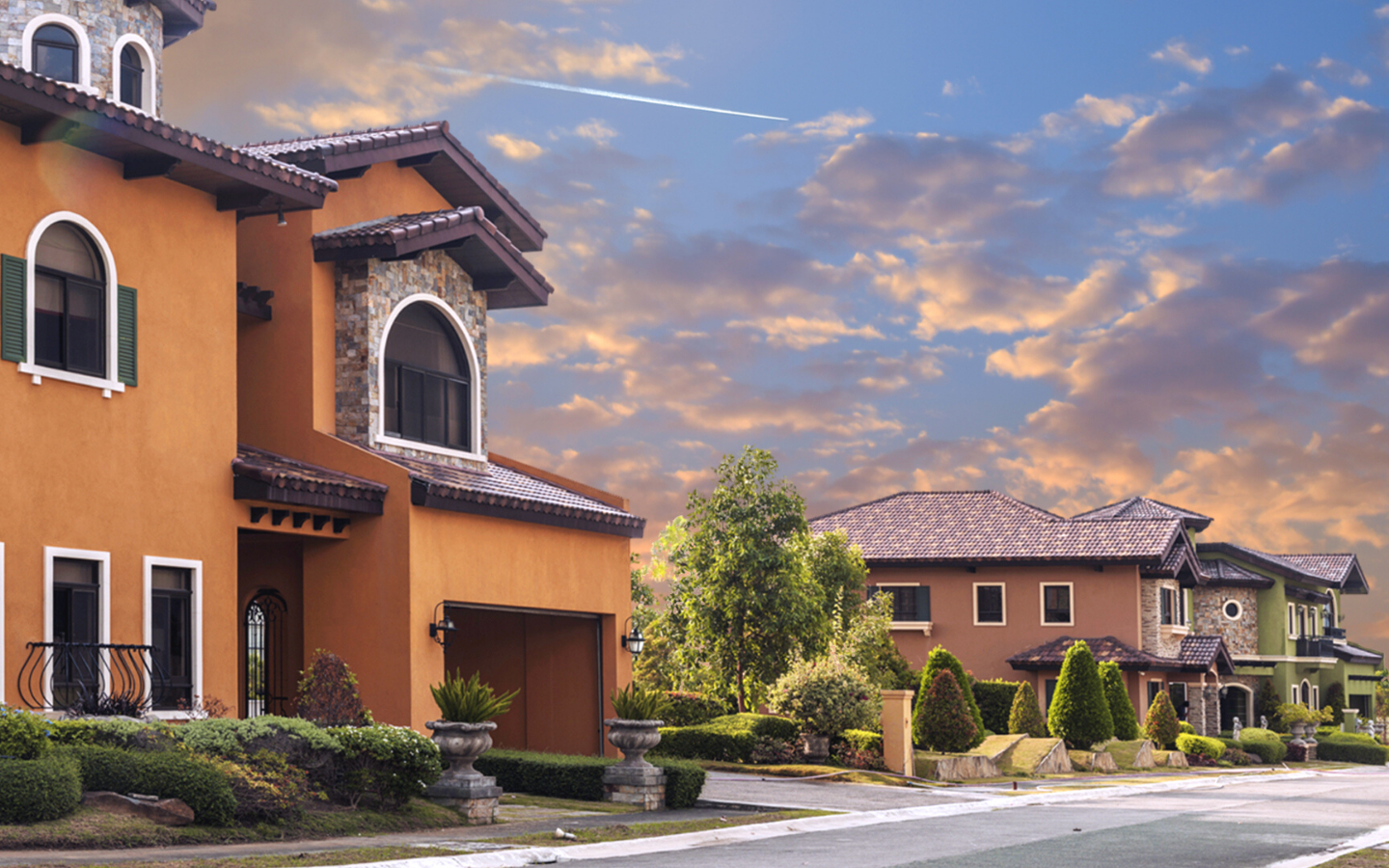 Luxury real estate opens up several possibilities and opportunities for you and your family, the sky is the limit! And there is no better place to start looking for a luxury house and lot in Daang Hari than in Vista Alabang and its enclaves such as Portofino Heights, Portofino South, and Amore at Portofino. With three exclusive Italian-inspired enclaves to choose from, you are sure to find your dream home in one of the luxury houses for sale at Vista Alabang. Transform your luxury house into your unique home with stunning luxury sculpture lighting pieces that add an elegant twist wherever they are placed.
Find out more about our luxury real estate properties and developments by browsing through the Brittany website. Also, check us out on LinkedIn and Youtube for additional information and virtual tours.
Building a career in luxury real estate? Work with us at Brittany and visit our Seller's Portal here.