BLOGS
Experience Promenade with World-Class Living
The thriving and busy streets of the city are a testament to prosperity, but we often want our home environments to feel more relaxed and tranquil. When spending time at home, we want to breathe easier and feel the day's stress melt away. And what better place to unwind than in the luxury of a world-class home in a gated community?
Luxury living in the Philippines can be a reality for you and your family. Conveniently located at the heart of Santa Rosa, Promenade is a master-planned community of the best luxury homes in Laguna developed by Brittany Corporation.
Old English Charm at Promenade Santa Rosa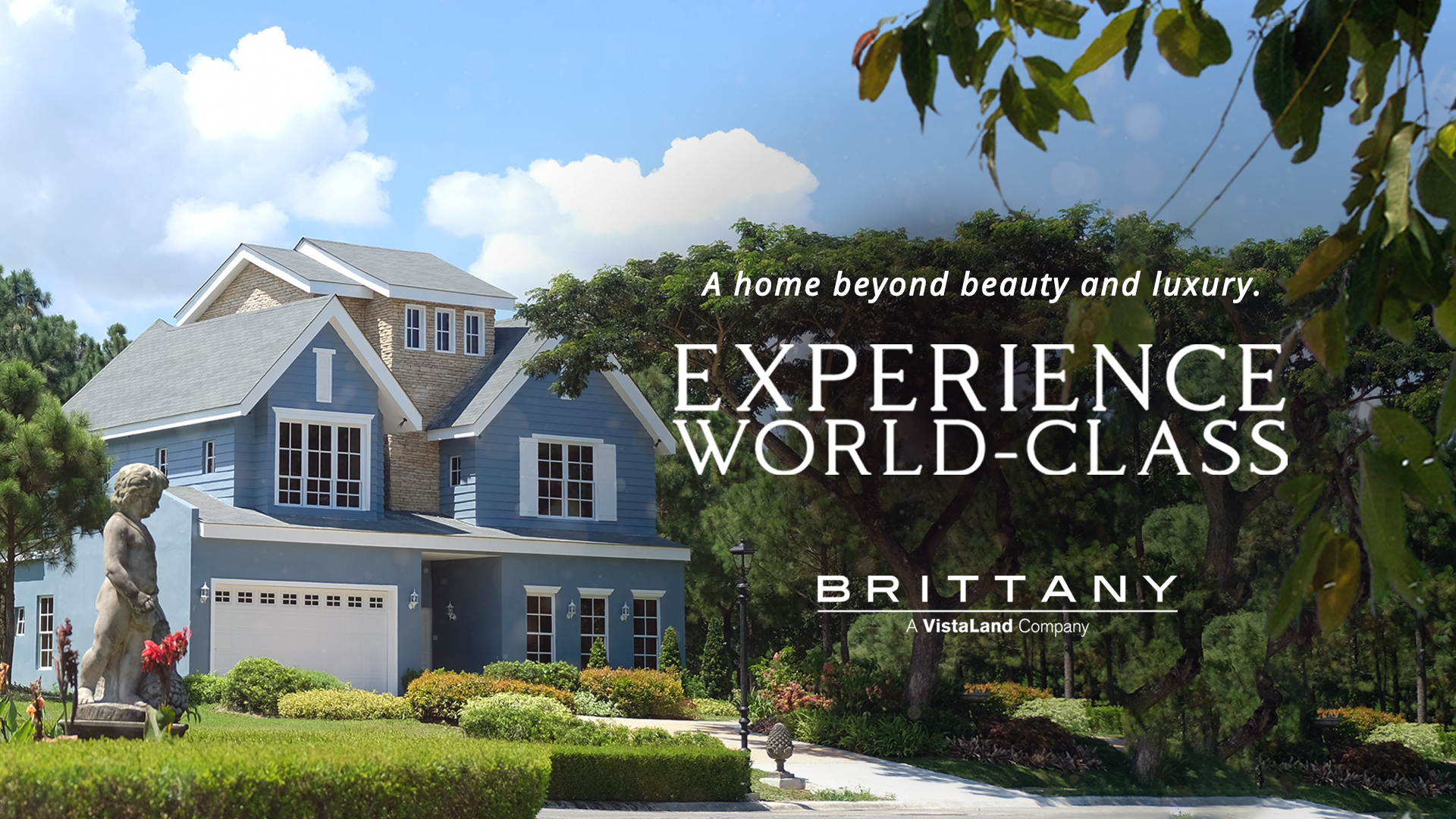 Whether you consider luxury living to mean a spacious home, exclusive communities, or a manicured real estate property, you will find all this is and more at Promenade. Experience Promenade as it transports you from the bustling city to the serene grandeur and royalty of an Old English-style exclusive community.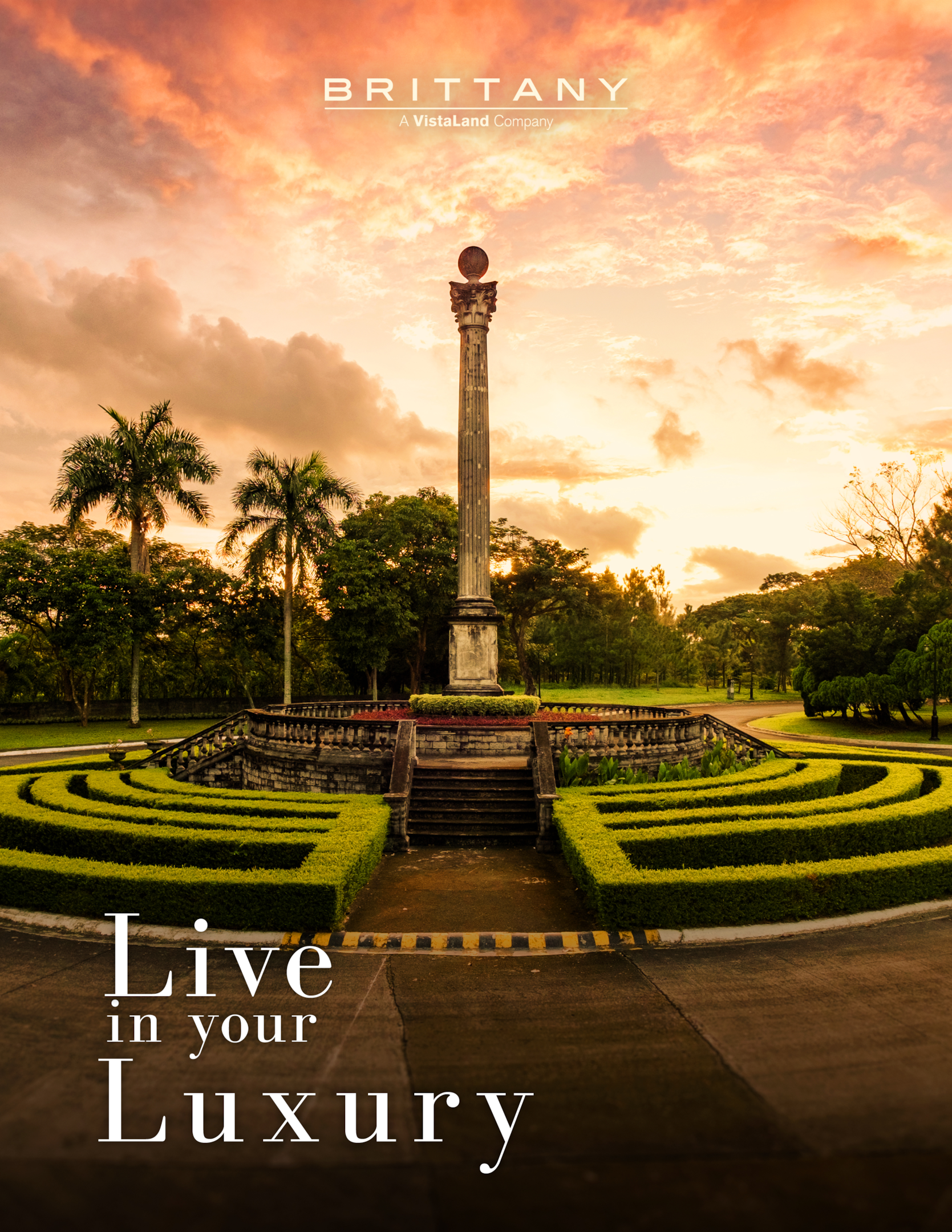 Luxury Living at Promenade
Live as the royals do at Promenade Santa Rosa. This luxury real estate development by Brittany Corporation is nestled within the thriving 300-hectare property of Brittany Santa Rosa. Promenade, claiming 29 hectares of this sprawling Santa Rosa estate, is a master-planned luxury real estate community.
Brittany Corporation is the country's premier developer of luxury real estate and themed communities inspired by top world-class destinations in America and Europe.
From Laguna to the English Countryside
Promenade Santa Rosa is a Brittany community designed after the quaint and idyllic English countryside. Homes in this community feature architecture in the Old English style. Experience Promenade and the English countryside with cobbled paths meticulously shaped and maintained hedges, exquisite fountains, and beautiful secret gardens. Provide your family with the epitome of luxury living in your English-style manor or luxury mansion.
World-Class Features and Amenities
You are welcomed into the Promenade by a grand obelisk on a rotunda surrounded by manicured hedges. The obelisk nods to the English tradition that honors art and heroism. Wide roads from the obelisk will lead you to the grand fountain inspired by the best fountains in the stately English estates.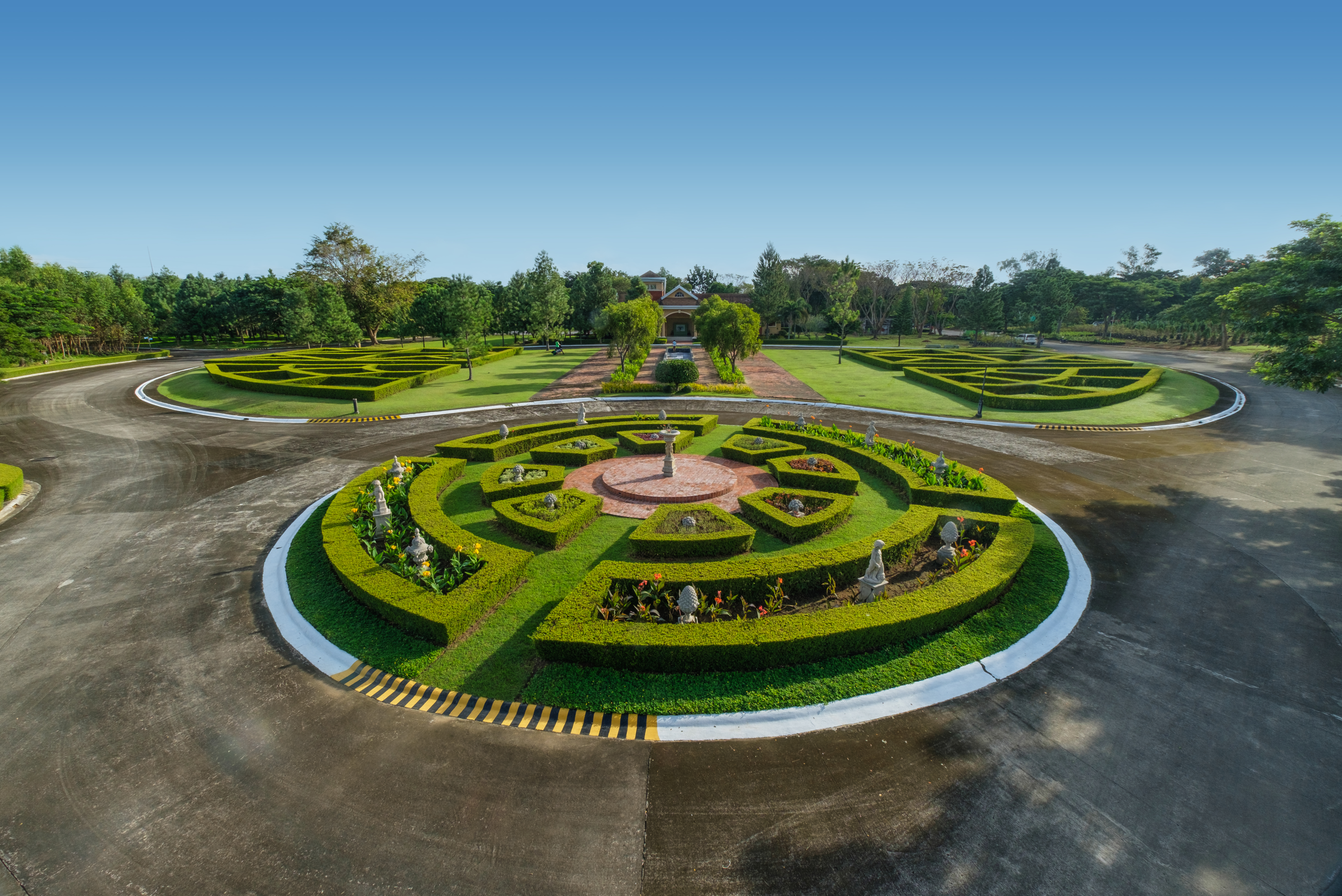 Further down the road from the fountain, you will find the community clubhouse, lovingly named the English Country Manor. Made to cater to parties and gatherings, the English Country Manor can accommodate you and your guests for a soiree or celebration. There are several function halls to choose from as well.
Experience Promenade to the fullest with its spaces designed for fun and relaxation. Engage in friendly sporting matches with friends and neighbors on the community basketball court. Or, if you and the little ones prefer a more quiet space for exploration and relaxing conversation, take a stroll or sit down for a picnic in the secret garden nearby.
Find Your Idyllic Luxury Home at Promenade
If an English mansion-inspired home sounds like the ideal investment for you and your family, Promenade is the place to be. Brittany Santa Rosa is the leading expert in developing world-class homes for the ultimate luxury living experience, and each home is designed with your comfort in mind.
The Eliot Model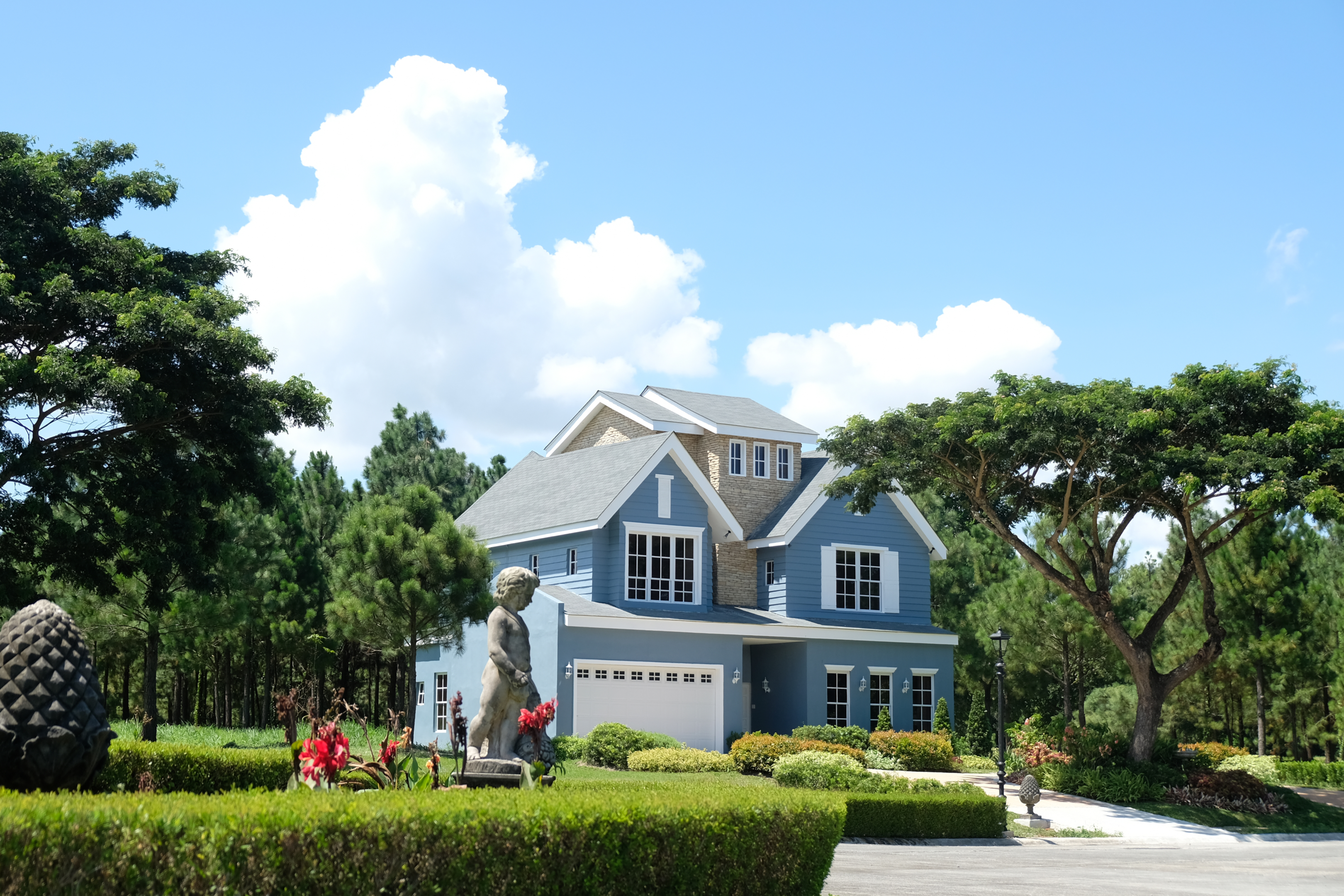 Elevate your lifestyle at Promenade with the Eliot Smart Home. Complete your luxury living experience with a home equipped with the latest innovative technology to fulfill your every need. This smart home design is made possible with Alexa, making life more convenient for you and your family.
Experience Promenade with this beautifully designed two-story model. The Eliot is a spacious home with four bedrooms, a maid's and driver's room, a family area, six toilets and baths, and one powder room. This home also comes with a two-car garage with an automated door.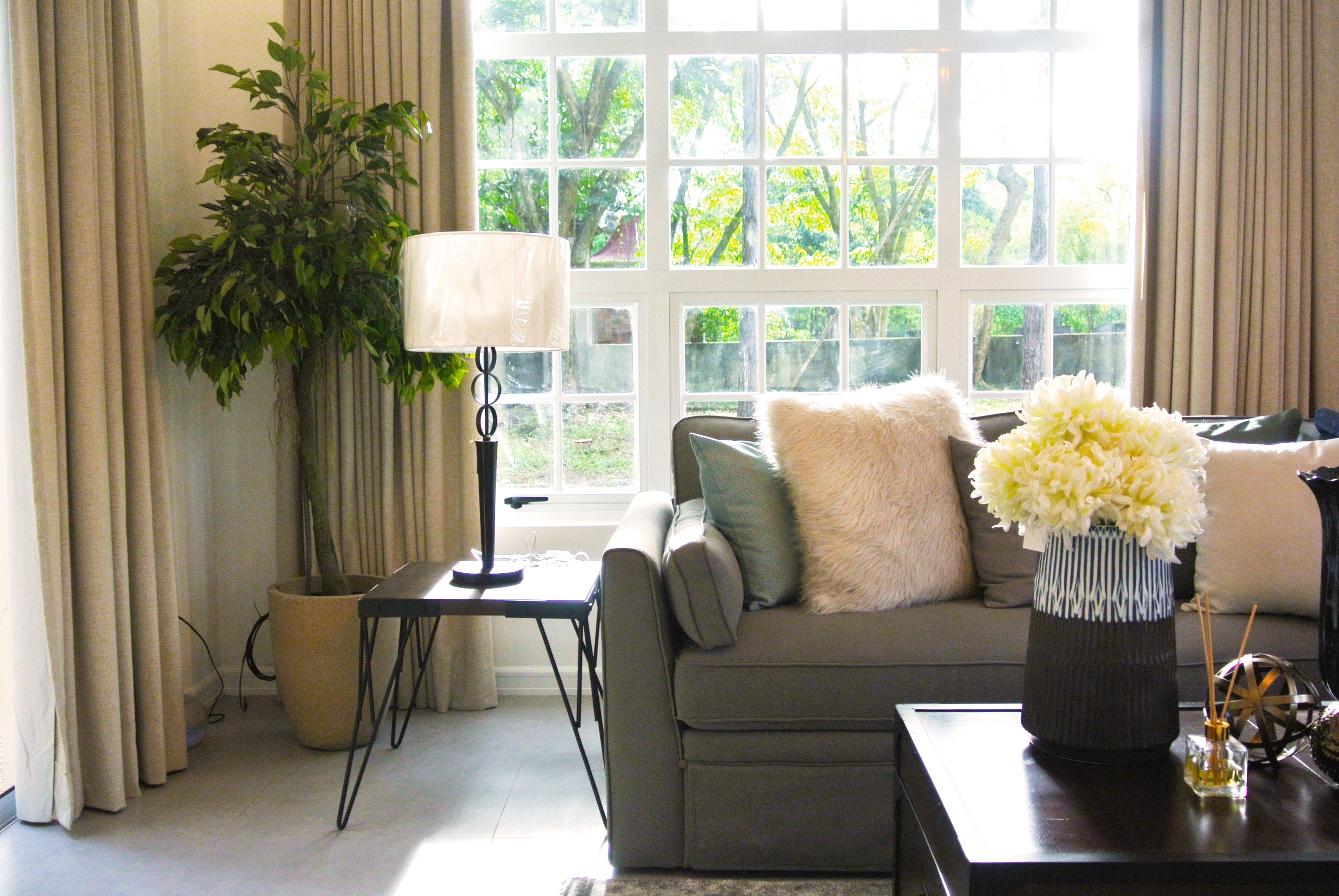 Eliot is also designed with a generous courtyard and balcony to maximize your family's connection to the outdoors. Use these outdoor living spaces to soak in the sun and fresh air from the lush green environment of Promenade.
The balcony can become a beautiful breakfast nook, where you can sip a cup of tea and feel like you are in a cottage in the English countryside. The courtyard extends your family's living space, turning it into a place where you can gather, play games, or engage in other fun outdoor activities.
The Lawrence Model
If the Eliot model does not suit your needs, then another way to experience Promenade living is with the grand Lawrence model. The Lawrence is a massive home with all the rooms and amenities you need for indoor activities and a luxuriously serene home life.
This manor comes with an expansive foyer that welcomes you into the house. The two-story home features four bedrooms. Each room comes with an en suite bathroom, and the master's bedroom incorporates a spacious walk-in closet. The living areas also have ample space for families to lounge and dine together in comfort.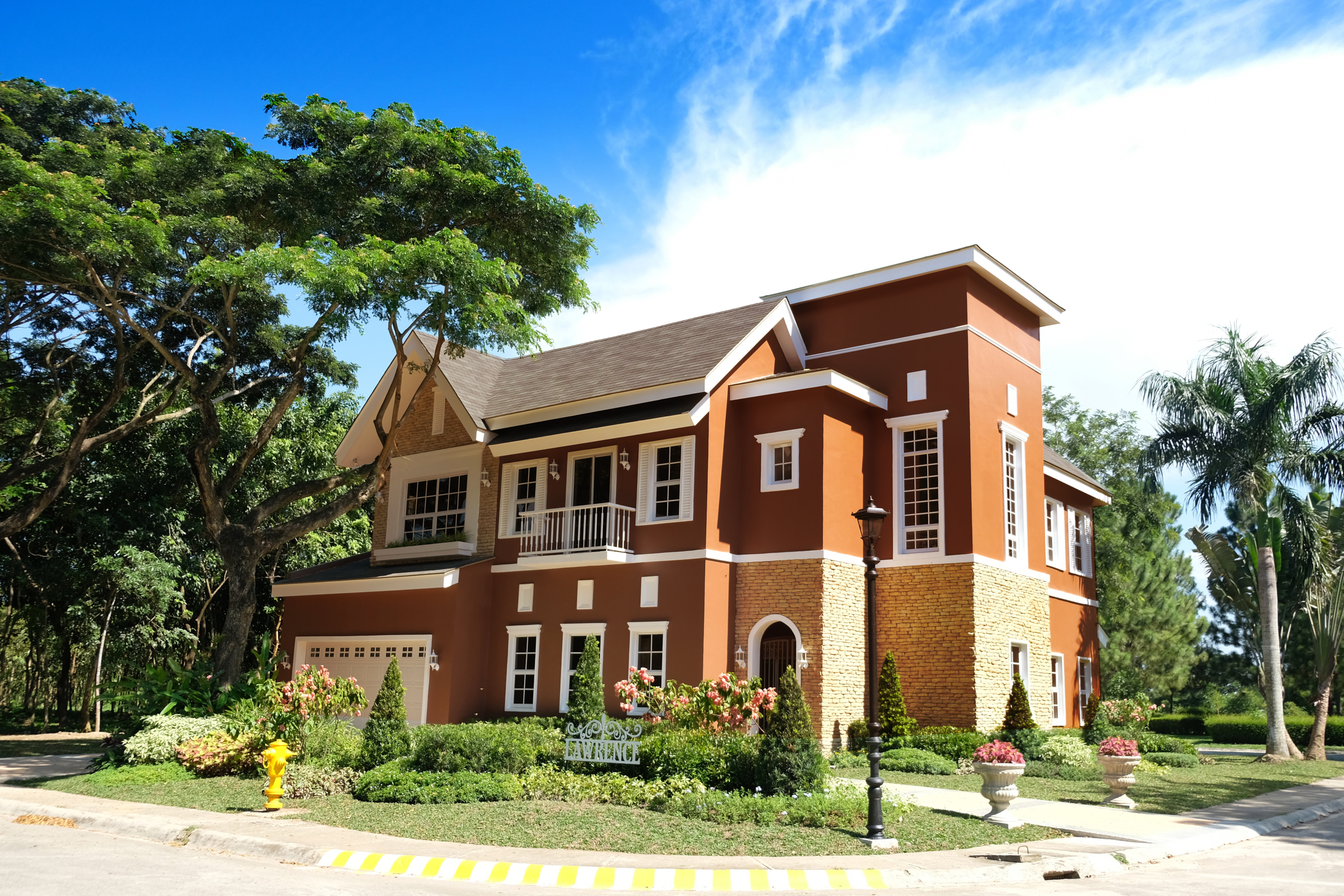 The Lawrence also features a balcony and an indoor courtyard in traditional English fashion. These spaces make the home more luxurious, combining the indoors and the outdoors in a flexible mixed-use space. Feel like royalty in your English-inspired home with these world-class additions.
The Lawrence is also designed with a maid's and driver's room and an automated two-car garage. Again, no expense is spared to provide a living arrangement that best fulfills you and your family's unique needs.
Why Should You Choose Promenade Santa Rosa and Brittany Corporation?
Santa Rosa offers the best of city-living and connection to nature. Brittany Corporation enhances this with the master-planned luxury estate that is Promenade. Here, the company provides the convenience of city life without erasing appreciation for the natural world.
Santa Rosa is a Thriving Community
Santa Rosa, Laguna is known as the Lion City because of its quick rise as a top economic zone in South Luzon. The city's profitable growth makes it the central hub of several establishments such as malls, restaurants, and supermarkets. Promenade Santa Rosa is also close to top recreational locations like the Santa Elena Golf Course.
Aside from dining and entertainment establishments, Promenade Santa Rosa is also a quick drive away from the city's elite schools and hospitals. Living at Promenade means your family's needs will always be taken care of.
The Convenience of Santa Rosa
Situated just outside Metro Manila, Santa Rosa is still connected to the country's central hub while offering its residents the space and tranquility of provincial life. Brittany Santa Rosa and Promenade sit at the sweet spot where bustling city and quiet suburbs meet, providing the best of both worlds for their community.
A quick drive can take Promenade residents to the heart of the metro, but it can also easily take them to prime vacation spots such as Tagaytay or the beaches of Batangas. Living in Promenade Santa Rosa gives you so much without compromising on space and luxury.
More About Brittany Corporation
A subsidiary of Vista Land, Brittany Corporation carries the tradition of excellence brought about by an impeccable 20-year track record. As a premier luxury real estate developer, Brittany has brought several world-class luxury community developments inspired by the most beautiful international locations.
Brittany Santa Rosa is home to Promenade, a sprawling estate designed to invoke the understated grandeur of the English countryside. Like Brittany's other luxury developments, Promenade is a carefully planned community, designed with top-of-the-line amenities and features, so residents fully experience a luxury lifestyle.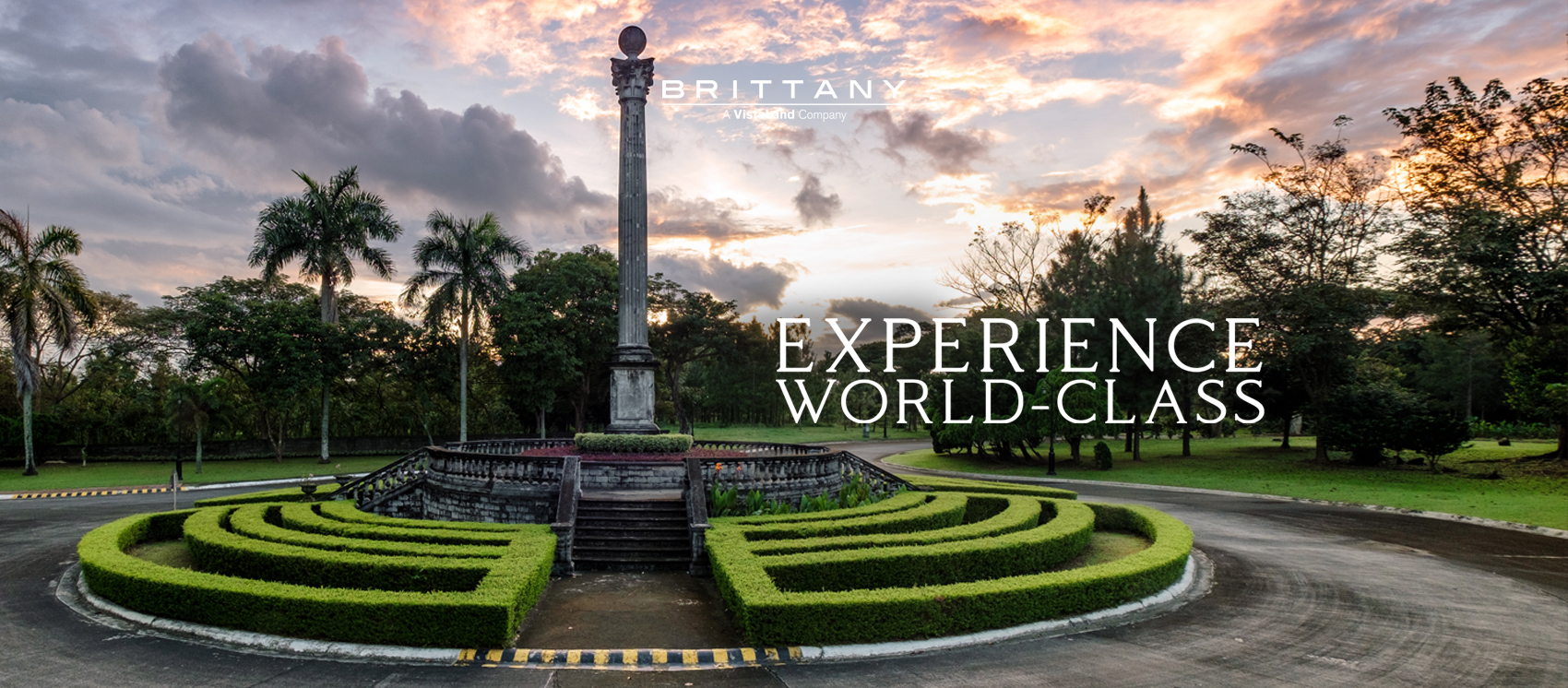 Brittany understands what the luxury lifestyle entails, and it delivers on all fronts when it comes to their luxury homes for sale. Communities are designed to facilitate convenience, comfort, neighborly camaraderie, and connectivity to nature. The strategic and stunning location of Promenade Santa Rosa is a testament to Brittany's promise of offering only the best for their clients.
Final Thoughts
We all strive for a home where we feel secure and at peace. Unfortunately, a central city cannot offer that, how busy it can be. But in moving just outside of the metro, you will find a luxurious paradise for you and your family. Promenade, an exclusive community within Brittany Santa Rosa, can give you the quiet charm of the English countryside without you having to leave the country.
Experience class and elegance in this master-planned luxury community inspired by quaint Old English communities. At Promenade, you can find properties of various sizes that will best suit your dream English-style home. Make an intelligent choice for you and your family by investing in a luxury home at Promenade Santa Rosa.
At Promenade, Brittany Corporation has a number of residences for sale. If you are interested in purchasing your own luxury home or would like to learn more about what Brittany has to offer, please visit our website or follow us on Facebook, Twitter, and Instagram.