BLOGS
Can Foreigners Buy a House and Lot in the Philippines?
Can Foreigners Buy a House and Lot in the Philippines? According to Philippine real estate legislation, foreign nationals are not permitted to acquire real property outright in the Philippines. It is legal for Filipinos, former citizens of the Philippines, and corporations with a majority Filipino ownership to own land, buildings, condominiums, and townhouses in the Philippines.
Having a vacation house, a guest house, or basically having multiple properties, in general, is a luxury most people dream of. Whether it be on urban land or rural land, each homeowner has their own ideal home.
In most cases, your dream home may not be in the land beneath you right now—simply put, not in your home country.
The same could be said for our brothers and sisters all over the world; having overseas properties is a dream possessed by most, but not everyone pushes through with the idea.
Why do foreigners shy away from the idea of buying overseas properties?
Most people think that it's a hassle having to go through the process and effort of buying properties overseas.
Generally, only Filipino citizens are allowed to possess ownership of any land in the country. This is stated in our Philippine laws—more specifically, in the 1987 Philippine Constitution.
The Constitution states that foreign ownership of properties and houses is allowed—however, they are not allowed ownership of land in the Philippines, as this is a privilege reserved only for Filipino citizens.
Why foreigners buy a property in the Philippines?
The Philippines possesses many beautiful lands and properties, hence, the need for strict rules on foreign ownership of real estate properties in the Philippines.
The Philippines has a tropical climate ideal for your summer house needs. Different lands in the Philippines possess their own defining features which many foreign nationals yearn for.
Rest assured that this article serves as a guide on how foreign nationals can attain land ownership of different lands in the Philippines.
What are the exceptions to these Philippine laws?
1.) Purchases made before the 1935 Constitution
Any property acquired by a foreign national before the 1935 Constitution was established will not have their land title ownership removed.
The 1935 Constitution is not to be confused with the more updated 1987 Philippine Constitution. Both state that only a Filipino citizen can have ownership of land in the Philippines, hence, the 1935 Constitution is the defining timestamp.
2.) Properties by hereditary succession
Article XII, Section 7 of the 1987 Constitution states that foreign nationals who are to possess land ownership through hereditary succession are exempt from the prohibition of land ownership by foreign nationals.
Regardless of whether the heir is a natural-born Filipino citizen or a foreign national, an heir may possess real property ownership so long as it was included and instituted in the previous property owner's last will and testament.
3.) Ownership of former natural-born Filipinos
A natural-born Filipino citizen may acquire land in the Philippines according to Article XII, Section 8 of the 1987 Constitution.
A natural-born Filipino citizen is defined as a "citizen of the Philippines from birth without having to perform any act to acquire or perfect their Philippine citizenship" by the Philippine Constitution. This definition includes:
Filipino citizens who have possessed dual citizenship
Filipino citizens who have possessed derivative citizenship
Married a foreign national but retained their Filipino citizenship (they have not yet acquired foreign citizenship)
A naturalized citizen according to the Philippines' Naturalization Law
A Filipino citizen during the time of the 1987 Constitution adoption
Those who were born before the signing of the 1973 Philippine Constitution (January 17, 1973) and have decided to elect Filipino citizenship by the age of 18 years old (they may be born anywhere in the world, as long as to a Filipino citizen; regardless if father or mother)
Those who were born after the signing of the 1973 Philippine Constitution (January 17, 1973), whose parents were Filipino citizens at the time of their birth (regardless if father or mother)
How can foreigners acquire property in the Philippines?
1.) Go for a condominium unit
According to the Philippine Condominium Act, foreigners can own condominium units, as long as Filipino citizens own at least 60% of the units in the whole condominium building.
Condominium units are properties that do not require both land and property. Hence, there will be no problem with foreign ownership of condominium units.
The process of acquiring condominium units is the easiest option for owning real estate property in the Philippines for those with foreign citizenship.
Can a foreigner buy a condominium unit in the Philippines? Legally, yes. But there are some things to consider and reading this article can guide you: Can Foreigners Buy a Condo in the Philippines?
Luxury Condominiums at Crosswinds Tagaytay
When it comes to luxury condominiums, Crosswinds Tagaytay is unmatched. Crosswinds Tagaytay is a project of luxury homes in Tagaytay brought to you by Brittany.
The Swiss-inspired modern high-rise condominium project highlights the lush and breathtaking scenery of Tagaytay City while living the royal Swiss life.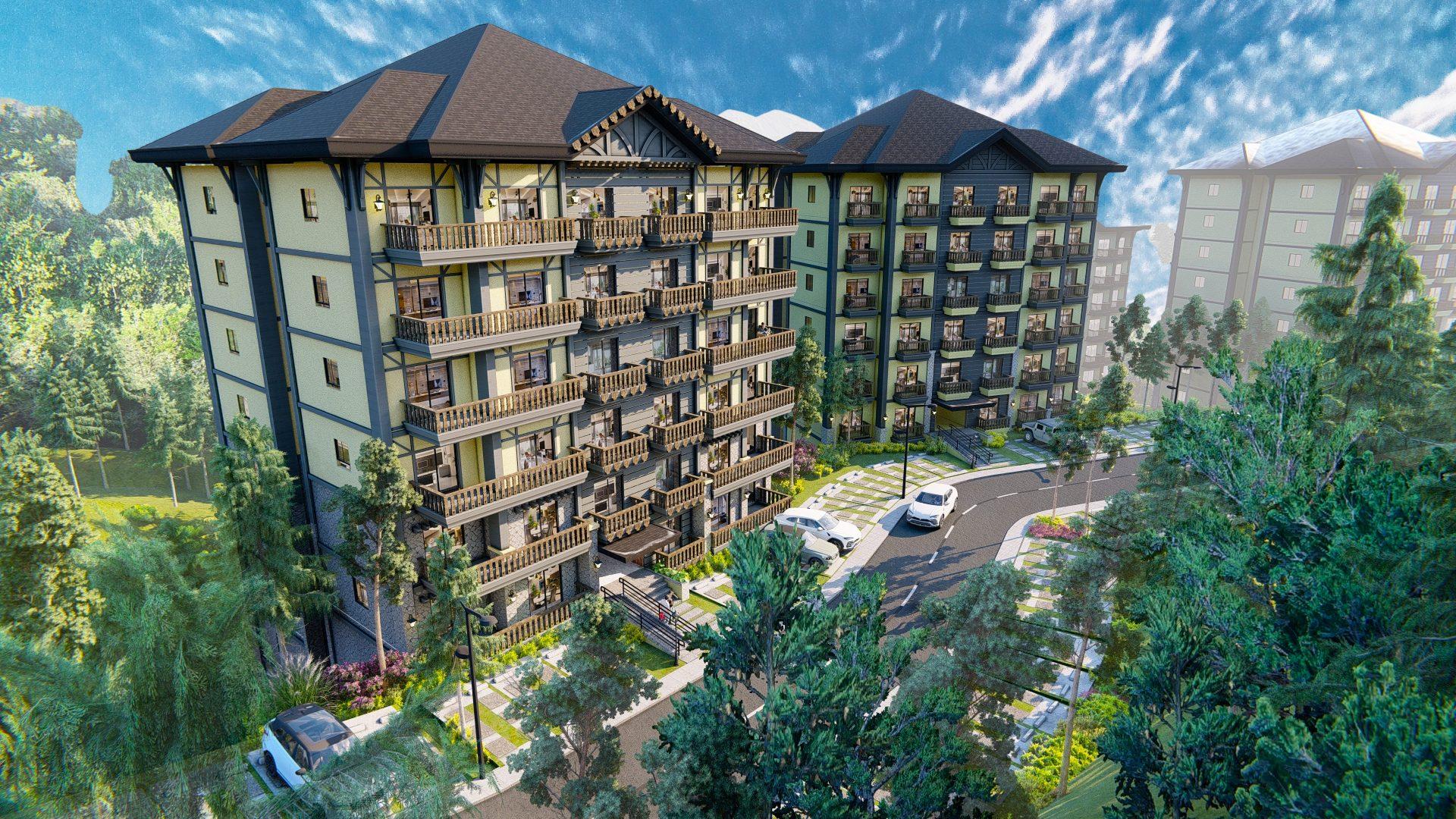 The luxury condominiums of Crosswinds, Alpine Villas, and The Grand Quartier, have several customizable features depending on their homeowners' wants.
Read this article to know more about condo ownership in the Philippines.
Each is carefully suited to match their new homeowner.
Located in the city center of Tagaytay, Crosswinds Tagaytay is efficiently placed near other top tourist destinations in the City of Character.
Given its close proximity to the densely populated cities in Metro Manila, this luxury property in Tagaytay offers homeowners a rural land relaxation home without being too far away from urban land.
2.) Settle for a Freestanding House
As stated earlier, foreigners may not be able to purchase land in the Philippines. However, this does not completely restrict them from having property ownership in the country. Foreign ownership includes legally owning houses and other building structures.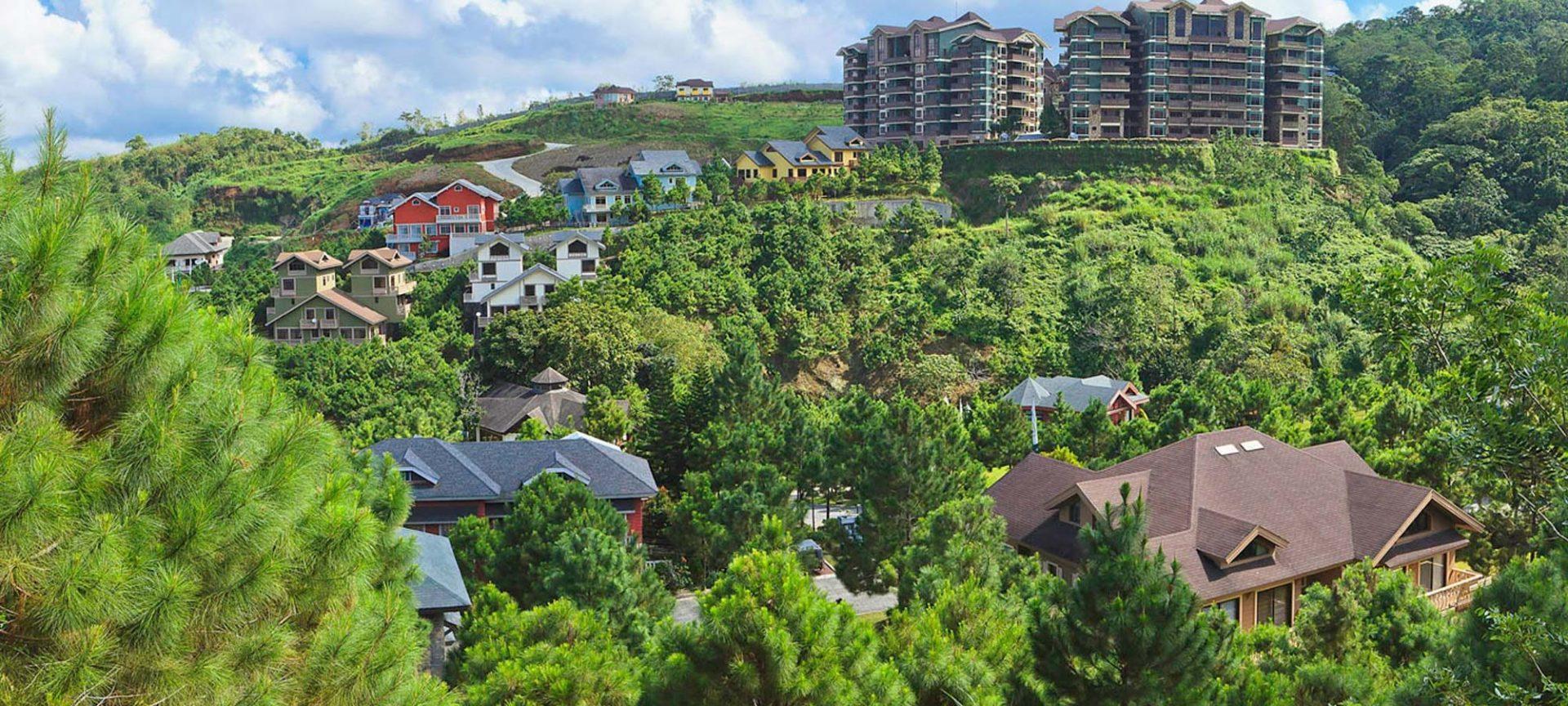 A way around this is for foreign citizens to purchase freestanding houses, and have the property leased.
The Investor's Lease Act of the Philippines indicates that a foreigner and a Filipino landowner may enter a lease agreement in order to establish a long-term lease agreement that involves initial periods which can last up to 50 years.
For every property, there is a different purchase price.
The purchase price greatly depends on the property's proximity to a major city, such as Quezon City. The closer real estate property is to a major city, the higher the property prices are.
The process can be quite overwhelming for someone outside and unaware of the Philippines' laws and processes. It is highly recommended that you hire an experienced real estate professional to deal with your overseas endeavors.
These agents are often natural-born Filipino citizens who are experts on Philippine law and republican acts needed for acquiring foreign ownership.
These involve but are not limited to the Philippine real estate law, capital gains tax, and accounting for both dual citizenship law and full foreign citizenship.
Hiring an agent ensures that you get a fair market value and sales price for the land title you are aiming for.
3.) Marry a Filipino Citizen
One of the main reasons why foreigners want to purchase private land in the Philippines is because of familial relationships. It's not uncommon for a foreign national to desire residential land in the Philippines because a foreigner married a Filipino citizen.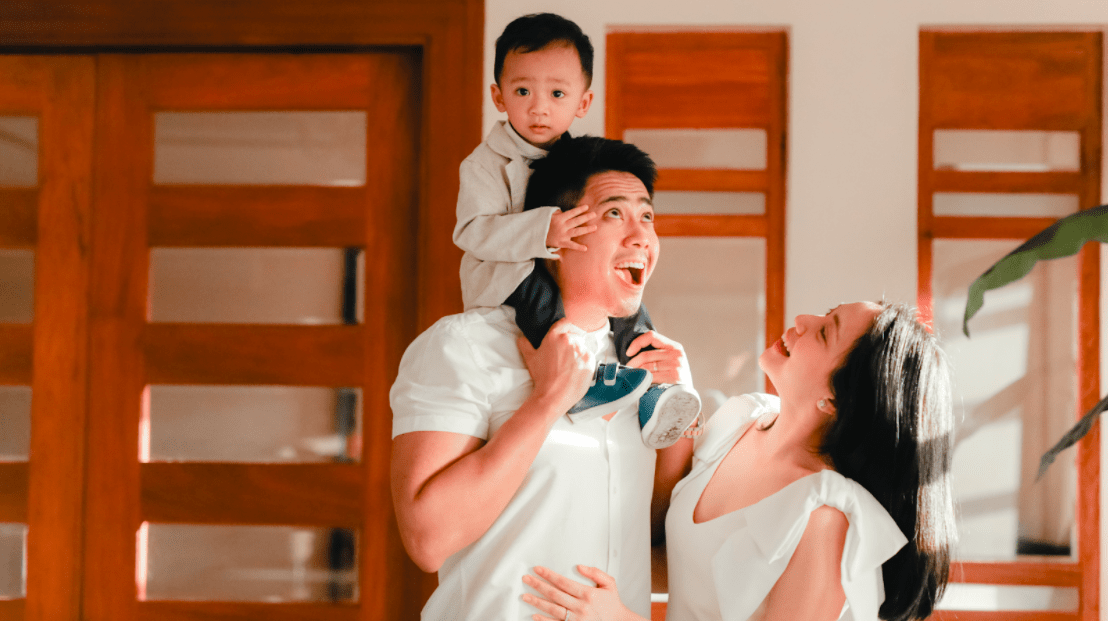 Buying a property in the name of your Filipino spouse does not let you have ownership in the land title itself, but it will be reflected in the contract for buying the property instead.
In the event that you and your Filipino spouse become legally separated or if they pass away, those with foreign citizenship are still prohibited from owning land. The real property will be passed on to the legal or natural heir, or their relatives should they not have an heir.
However, there is a period between the passing of the title and the sale of the real property. This enables foreign nationals to sell their properties while they still can.
The Best Familial Homes in Alabang: Portofino
If you're looking for a new house for a new family, the Italian-inspired homes in Portofino Alabang have got you all covered. With homes of different sizes and features available, Portofino has three different enclaves to suit your ideal family home.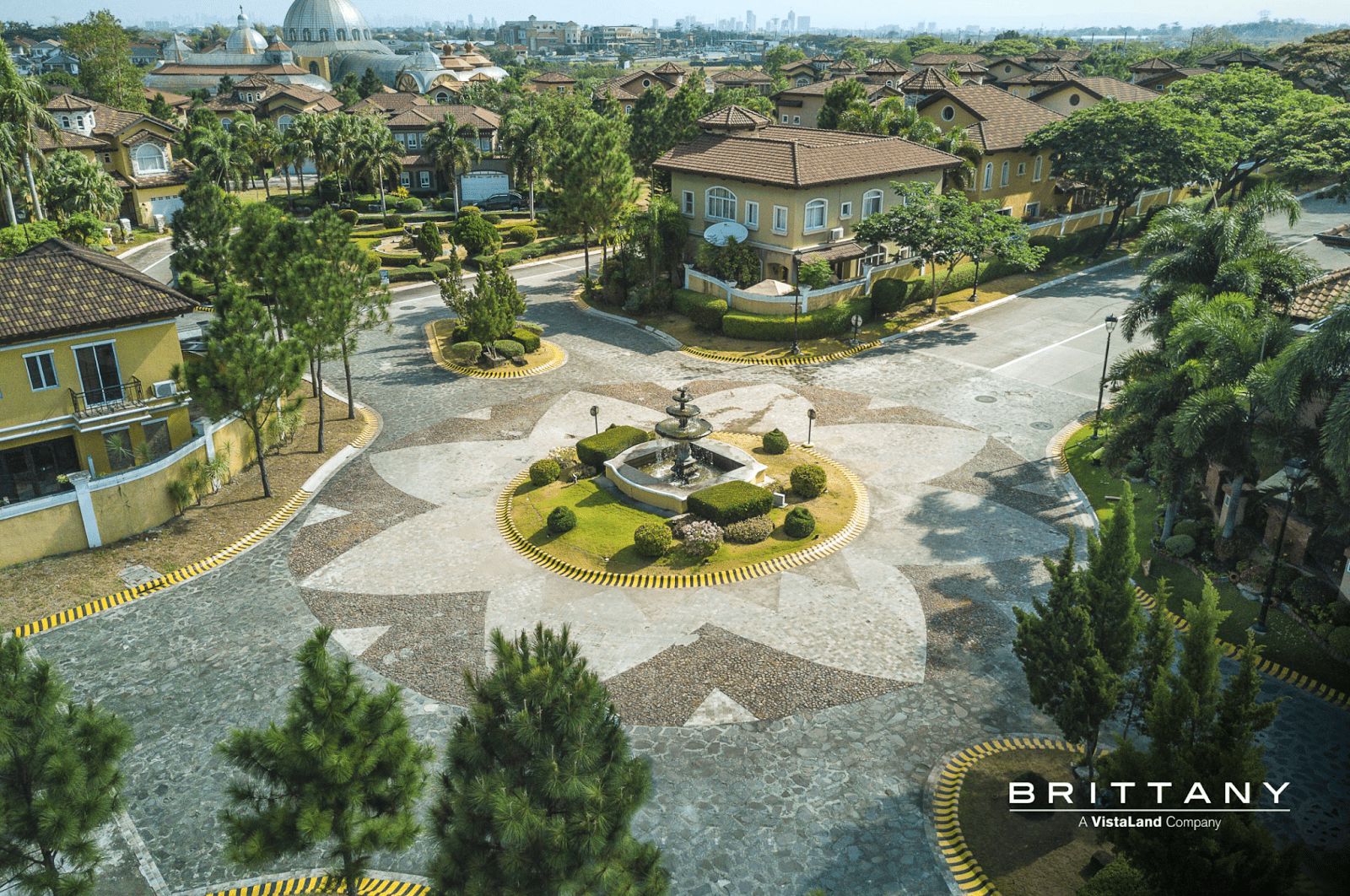 Vista Alabang by Brittany Corporation is the Italian-inspired community of three enclaves: Portofino Heights, Portofino South, and Amore.
Whether it be a starting or already growing family, there is a luxury home ready for you in Portofino. Housing only the most beautiful homes in the Philippines, class, and elegance is a staple in Portofino.
Located in close proximity to one of the best wedding receptions in the country, Palazzo Verde, Portofino Alabang is the best home out there for a new couple. The efficient location of these luxury homes in the heart of Alabang enables one to enjoy the city life without all the stress,
4.) Buy a property through a company
Similar to the case with condo units, corporations are able to have landed in the Philippines, given that at least 60% of the company is owned by Filipino citizens.
Once a company has met this requirement, it must register with the government BOI (Board of Investors). This will allow the corporation to buy and sell property in the Philippines.
How do I get started in buying foreign land in the Philippines?
Remember that the price tag is only the surface
While it may be good to make the selling price of each property your basis, remember that the price tag is only the surface level of each real estate transaction.
Several transaction fees apply, such as the Capital Gains Tax, Documentary Stamp Tax, Transfer Tax, and Title Registration Fee.
These fees can vary from 0.25% to 6%, which is why you should always keep them in mind when purchasing property ownership.
Consider hiring an agent
As stated earlier, getting access to a foreign land can be quite a tedious process. It's going to take a long time for you to be able to familiarize yourself with the necessities of real property buying and selling, so it's much better to hire an expert on the matter.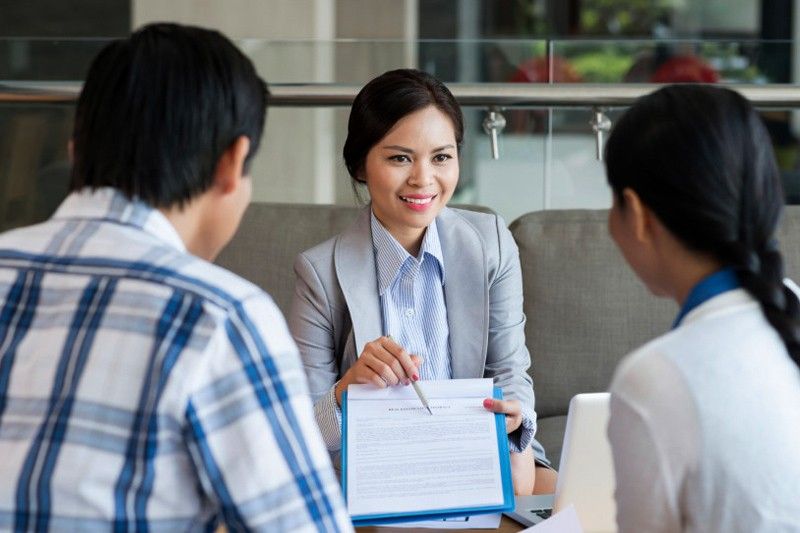 These professionals will guarantee your safety and account for all financial values that you may have overlooked, such as the transaction fees of each deal.
Find your ideal home
The starting point for all real estate property transactions is the desire for one. Whether it be urban or rural land, remember that each land has its own defining features.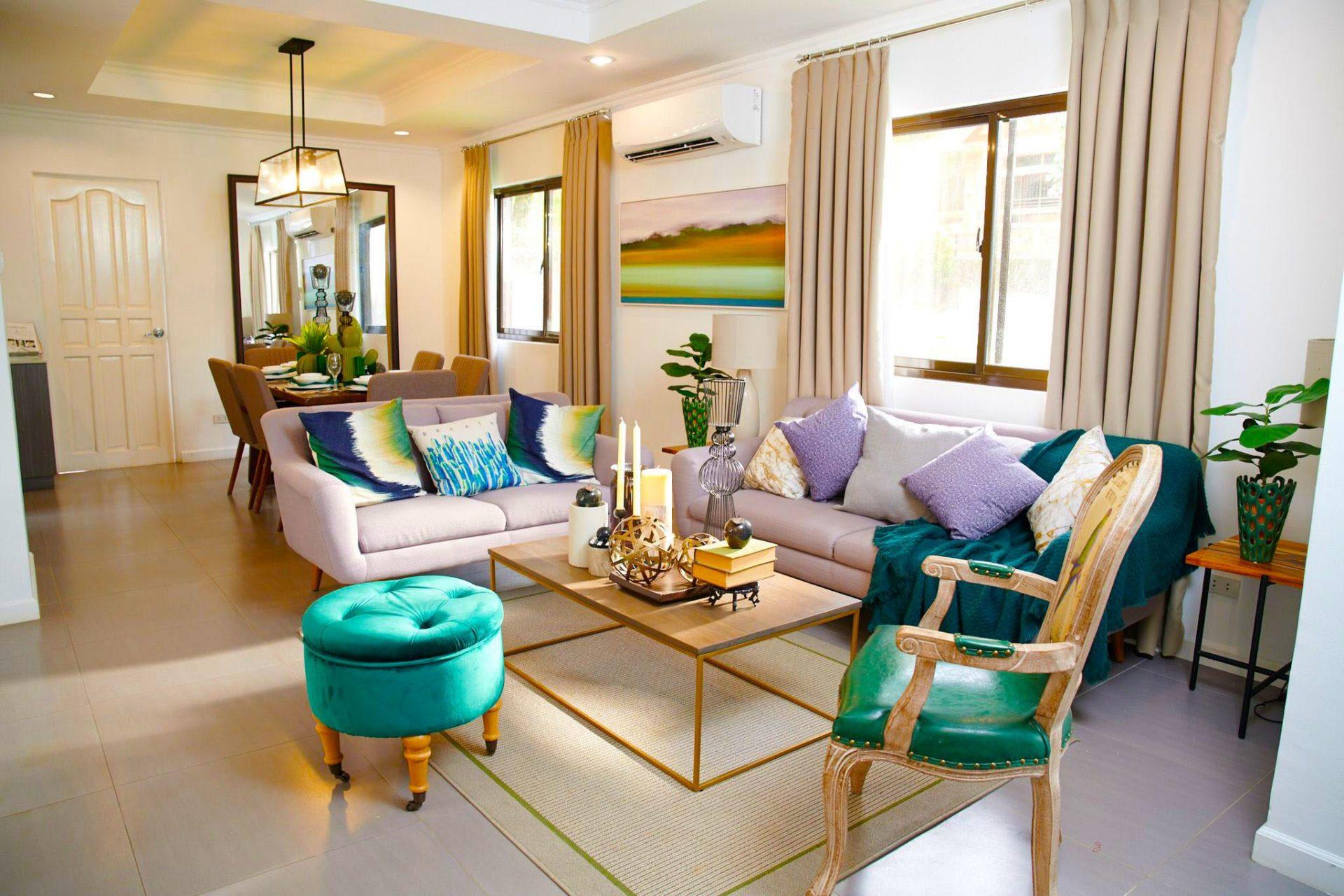 When it comes to acquiring urban land, most take into consideration the private land space, since densely populated cities tend to be quite cramped.
Residential properties in urban areas have a much higher sale price, such as those in the capital city of Manila.
Luxury homes by Brittany
The best starting point for those looking for luxury homes and luxury condo units are the homes offered by Brittany Corporation, the upscale brand of Vistaland.
Offering world-class quality, each project by Brittany is worth numerous awards won both locally and internationally. With both safety and aesthetic pleasures guaranteed, live like royalty in any of the homes offered by Brittany.
Crosswinds Tagaytay
The Swiss-inspired Alpine luxury condominium units of Crosswinds are the best in the area. Enjoy the serene view of the Tagaytay mountains while experiencing international service and amenities.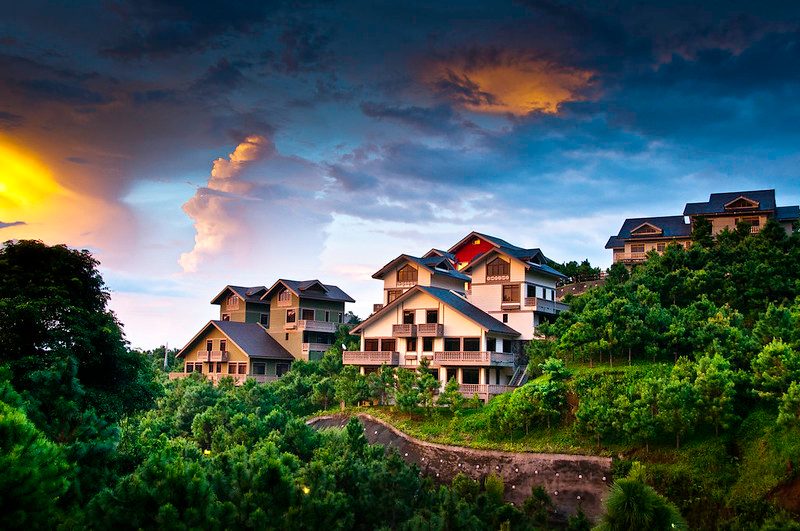 Portofino Alabang
The Italian architecture found in the luxury homes in Portofino makes one forget that they are in the heart of the bustling city of Alabang.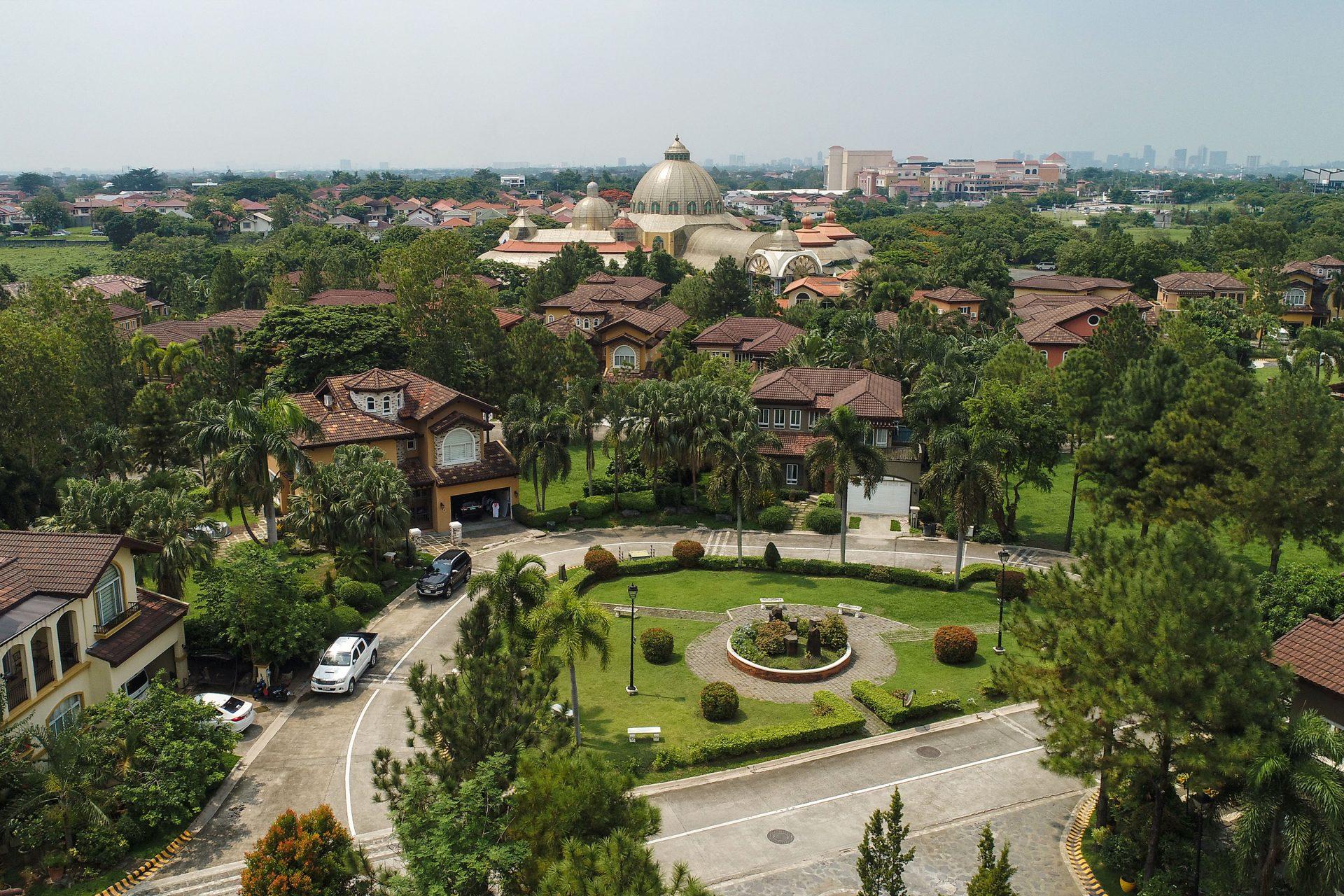 With homes that offer families with more than enough space for them to breathe and relax in, Portofino Alabang offers tranquility without sacrificing the efficiency offered in the city life.
Brittany Sta. Rosa
American homes have never been as appealing as the luxury real estate properties in Brittany Sta. Rosa.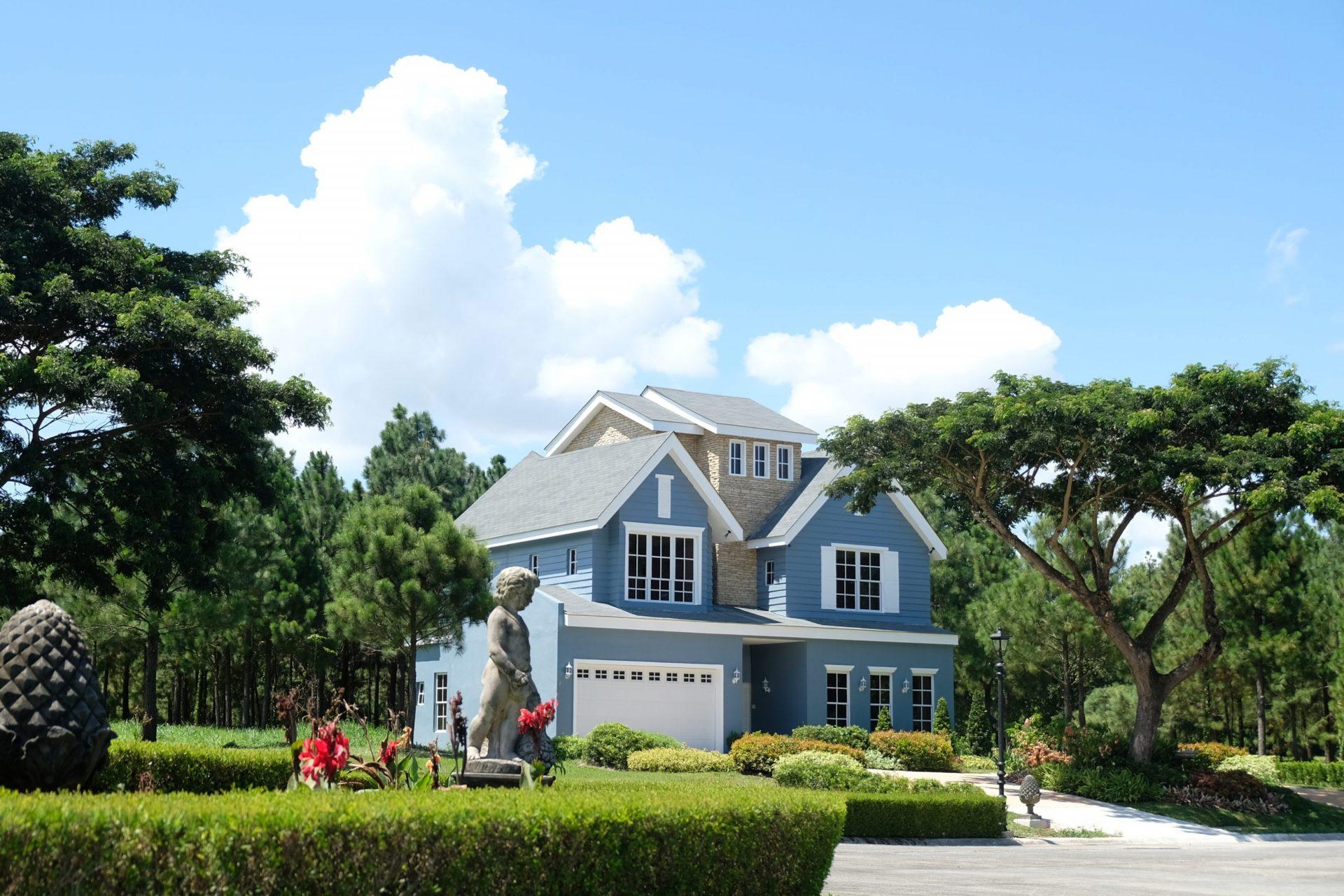 Without sacrificing the simplicity, sophistication, and elegance of the American lifestyle, Brittany Sta. Rosa shows up it a lush green nature reserve, perfect for those close to nature.
Next Read: Tips on Buying a Lot Only Property
Next Read: Health Emergency Response: What You Need To Know
Next Read: The Most Luxurious Home Library You Can Have
Next Read: Safest Subdivision in the South of the Metro