BLOGS
7 Tips to Jumpstart Healthy Change in Your Life
Your daily choices influence your vitality as you age. At this time, you may have already realized what you need to do to enjoy a healthier and happier life – exercise regularly, eat healthy food, or find a way to simply de-stress yourself. Now, more than ever is time to actually start with a healthy change in your life.
However, you might still be used to old habits that make it difficult for you to change and start fresh. Do you still drive to nearby locations instead of walking? Would you rather reach for a donut instead of an apple? Remember, you need to embrace that healthy change, you just have to set your mind in order for you to do so. Gradually working toward that healthy change will improve the odds of your success. 
ALSO READ: How Much Drinking Water You Need Based on Your Lifestyle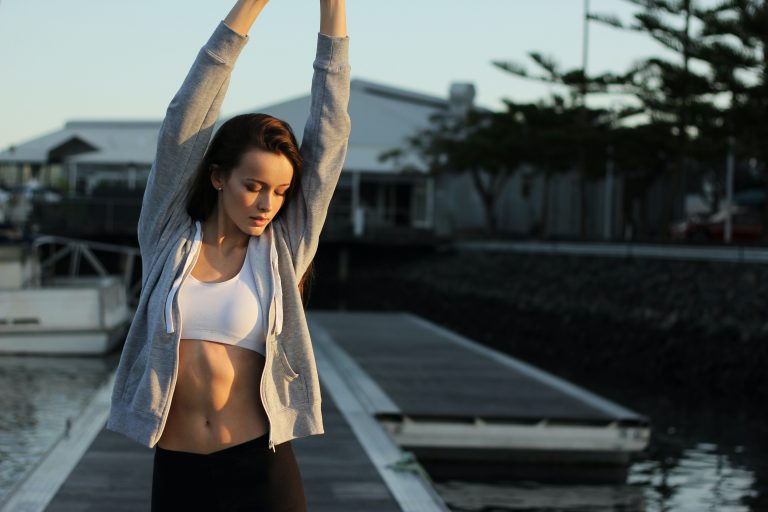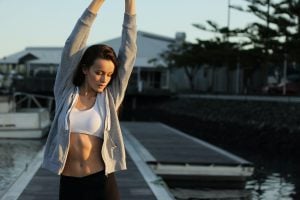 Jumpstarting healthy change in your life comes with shaping up your personal plan. You have to set your goal and break down your choices into tiny steps to help you succeed.
Here are some tips that can help you jumpstart a healthy change in your life.
1. Choose a goal 
You should choose a goal that is suitable for you – goals that are compelling to you and you feel that you can achieve no matter what. 
2. Identify your big dream
Have you ever asked yourself if you have a big dream that pairs with your goal? A big dream might be running a marathon or playing games and enjoying more time with the kids. Ask yourself the big question: What is my big dream?
3. Pick your choice
If you already set your mind on jumpstarting healthy change in your life, the next thing you should do is to pick your choice for that change. Check yourself which of these changes you want to prioritize – do you want to eat healthier, diet more effectively, exercise daily, or avoid stress? Focus on just one choice at a time and if you are comfortable enough with the first choice you made, then, that is the time you can focus on the next. 
4. Commit to your goal
Making a promise to yourself is one of the simplest ways to help you achieve your goal. Be honest about yourself as to change you want to have in your life and why that change matters to you. Review your goals and go back to your commitment once in a while so you can always keep yourself on track. 
5. Eliminate easy obstacles
Maybe you have already enlisted the things that you would like to do. Maybe you would love to try meditating but you cannot imagine having the time (even 5 minutes) to do that. Or perhaps, you would want to eat healthy yet when you check your refrigerator and kitchen cabinet, all you can see are junk food and sweets. 
Remember to scout out these easy obstacles to avoid the temptation of not being able to pursue your goal.
Suggested Read: Best Vegetarian Meals in Tagaytay | Brittany Corporation
6. Think of how you can address these easy obstacles
Once you have identified the easy obstacles that you have to eliminate in your life, it is time for you to think of ways to address these obstacles in the soonest possible time. 
Think of how you can overcome these roadblocks. Ask yourself – no enough time? Why not get up 30 minutes earlier for easy exercises? Walk for 5-10 minutes in between breaks? Cook your own healthy food rather than taking out from fast-food restaurants. There are so many ways to address this concern. 
7. Reward yourself
You deserve some reward for a job well done! Rewarding yourself can be as simple as treating yourself to a relaxing spa over the weekend or it can also be investing for a lifetime of health and wealth.
Yes! You can definitely choose to reward yourself with an investment of a lifetime. An opportunity not only to jumpstart a healthy change in your life but also a financially sound mindset that you would enjoy for the rest of your life. 
Jumpstart healthy change in your life by investing in a place that is away from the hustle and bustle of Manila. Why not reward yourself with a luxury of health and sound investment at Crosswinds by Brittany, a 100-hectare Swiss-inspired mountain resort surrounded by 35,000 pine trees, which is characterized by luxury and exclusive living. Crosswinds by Brittany offers the scenic beauty of nature with a majestic view of the Metro Skyline and Laguna Bay. 
At Crosswinds, you can book your private accommodation for a quick escape from the city since within this exclusive and Swiss-inspired sanctuary sits the Grand Quartier, a six-storey luxury condominium hotel where one can simply relax and experience a premium and exclusive vacation in one of the country's most popular tourist destinations.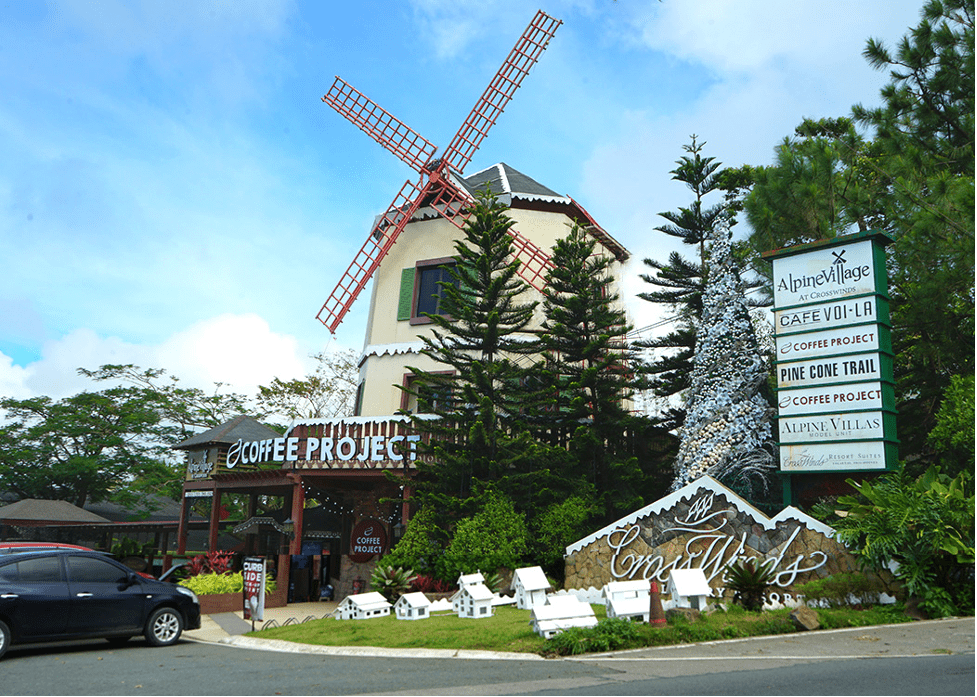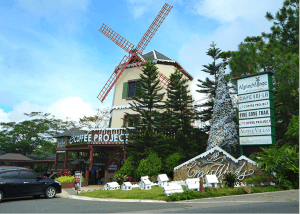 At Crosswinds by Brittany, you can simply wake up to a scenic view of pine trees and enjoy some fresh air as well as the cold and breezy weather. You can also enjoy the peace of mind you deserve with some laid-back style of living where you can simply walk around the exclusive community without having to worry about your own security, see beautifully Swiss-designed homes in a very secluded setting, and be close to what you need without sacrificing convenience and privacy. 
Aside from the Swiss lifestyle at Crosswinds by Brittany, the said enclave offers a one-of-a-kind premium investment for local investors and families who deserve a lifetime investment of value and enjoyment. At Crosswinds by Brittany, you can capitalize on a luxury house and lot or condominium for your home away from home or your lifetime investment.
You can invest in pre-selling condominium units at Alpine Villas, a collection of six to eight-story mid-rise condominiums in the style of Swiss chalets tucked exclusively within Crosswinds at Brittany. Alpine Villas gives you the luxury of everyday exclusive living with special access to premium amenities, high-level security, and a Swiss-inspired community that is beyond compare. Alpine Villas is also seen as a perfect source of passive income with rental opportunities from tourists who want to stay in the city of Tagaytay for a quick weekend getaway. 
Bernese, the first building of Alpine Villas is set for turnover in the fourth quarter of the year while the second building, Blanc, is set for turnover in the second quarter of 2022. 
Future developments in Alpine Villas at Crosswinds will surely make it the best vacation spot in Tagaytay City. Residents and guests can enjoy amenities such as a spa, zipline, rock climbing, and other outdoor activities. Alpine Villas at Crosswinds will also soon develop a country club and a hotel with a casino.
Meanwhile, for those who want to retire and live peacefully away from the city life, Crosswinds by Brittany has big and luxury ready lots (Crosswinds lots) and pre-selling lots (The Terraces of Lausanne) that are perfect to invest in and take advantage of the property value appreciation. 
The Terraces of Lausanne is a 24-hectare development inside Crosswinds, specifically situated at the highest peak of Crosswinds, offering a breathtaking view of Laguna Bay and Metro Skyline. Inside the residential area of Crosswinds, one can delight and bask in awe at the stunning beauty of nature.
Crosswinds by Brittany also offers luxurious Swiss-inspired ready homes for families and property seekers searching for a new home. Crosswinds ready for occupancy luxury homes such as Chatelard and Lucerne offer calming view of pine trees and terrains, a perfect view to wake up to each and every morning. Aside from these luxurious move-in ready homes, Crosswinds by Brittany also features La Verne Park where one can enjoy a blissful walk within the exclusive community.
For more information on Crosswinds by Brittany and the latest updates on its luxury developments, visit our property page.